The Ultimate Christmas Gift for the Cook in the House!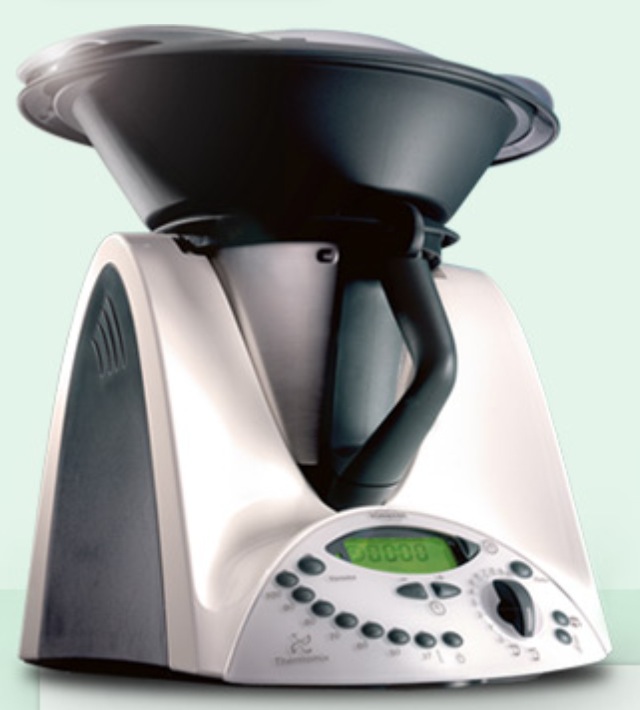 TM31 sales continue to amaze! There is one TM31 sold globally every 2 minutes. When the launch of the new TM5 was announced, North American consultants and customers were dismayed that the opportunity to acquire the newest iteration of Verwork International's landmark culinary invention was not yet possible. The launch date for the TM5 in North America remains undetermined and will be "sometime well into 2015". However, once the comparisons between the TM5 and TM31 were shared via the world wide Thermomix community, it became clear that improving the TM31 was not an easy task. The TM5 has a digital interface and robotic arms, but the cooking functions remain the same as that of its classic counterpart. It does heat 6 degrees higher which may be important for some, but I have never needed, nor wished my machine could reach higher temperatures. 114 Celsius is good for me. It also has 10% more space in the bowl – or 200g. Now, I have wished for a litre more, or 500g more, but not 200. So, those changes are insignificant to me.
What is significant is the digital interface. And to some, that is very important. They are on my TM5 waiting list. The feedback is that for families with children, the chip is an incredible tool and their young ones are using the Thermomix and cooking incredible recipes effortlessly and with great pride. For most, however, and this is the surprise, the TM31 is simply "The Bomb!".
TM31 Customer Incentive December 2014
Customers are ordering a second machine to take advantage of the incentives and to get it while they still can. The October incentive has been continued through November and again through December. They are buying them for their family members. Others, new to the Thermomix family are buying the classic for the first time, choosing to go "old school" and stay with the "tried and true model".
Sales of the TM31 have skyrocketed on my team since the announcement of the TM5, so now is the time! If you are thinking of getting a Thermomix, you could certainly use one for Christmas.
If you are wondering what to get your Kitchen Queen or King, this is definitely the Ultimate Gift.
Happy Holidays! Keep cooking from scratch!