Edmonton Thermomix Cooking Class: Christmas Around The World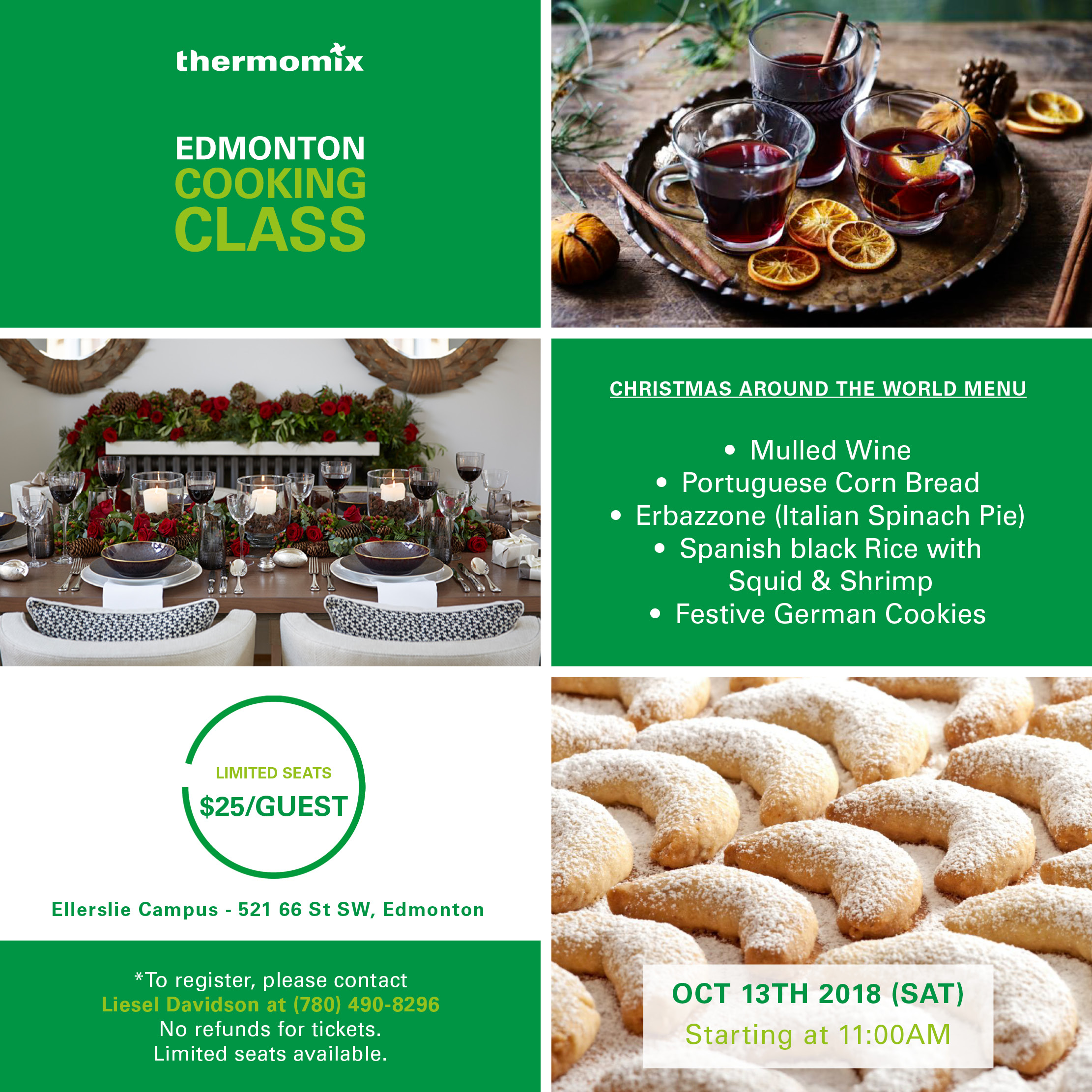 Holding this class in plenty of time to have you ready for the holiday season!
Let me know in the comments below if you are going to register for this cooking class! It will be fabulous! I cannot wait!
Our Edmonton Team is 10 strong and each brings such incredible multi-cultural vibrancy, knowledge and experience to our team!