Traditional Buttertart family heritage recipe from late 1800's!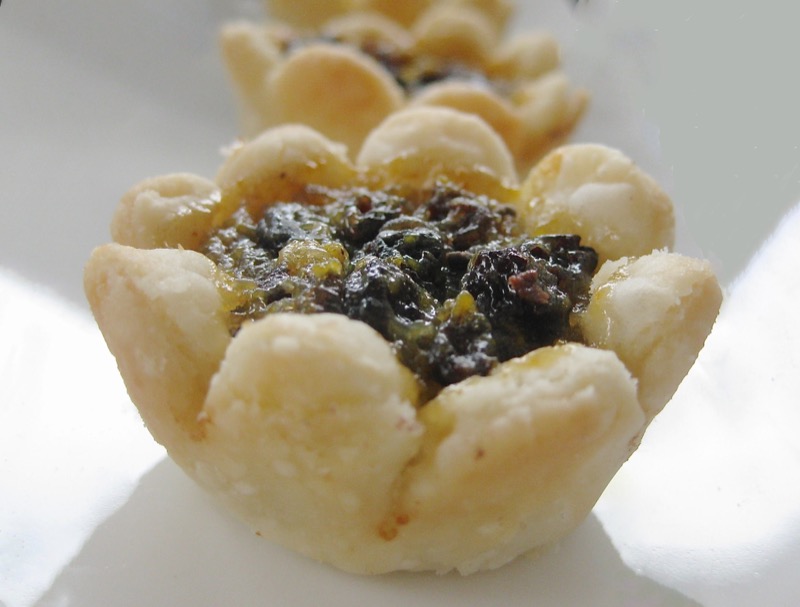 This is the best butter tart recipe you will ever make. Grandma Maude got it from her mother who got it from her mother. It is at least 150 years old, if not more, though the original recipe may not have been known as Canadian butter tarts because it did not have corn syrup in it. My Grandma Maude's mother-in-law received the original recipe from her best friend's mother after immigrating to Canada in the late 1800's. Grandma Maude was born in (1898). The addition of corn syrup would add body, volume, and elasticity to the filling, I imagine. Corn syrup prevents crystallization of sugar when making caramels or candy, and as this is a caramel-like filling, I imagine it also prevents sugar crystallization. I also knew my Great Grandmother, but no one had a copy of the original recipe sans corn syrup, though I was told the corn syrup was "just added" to the original recipe.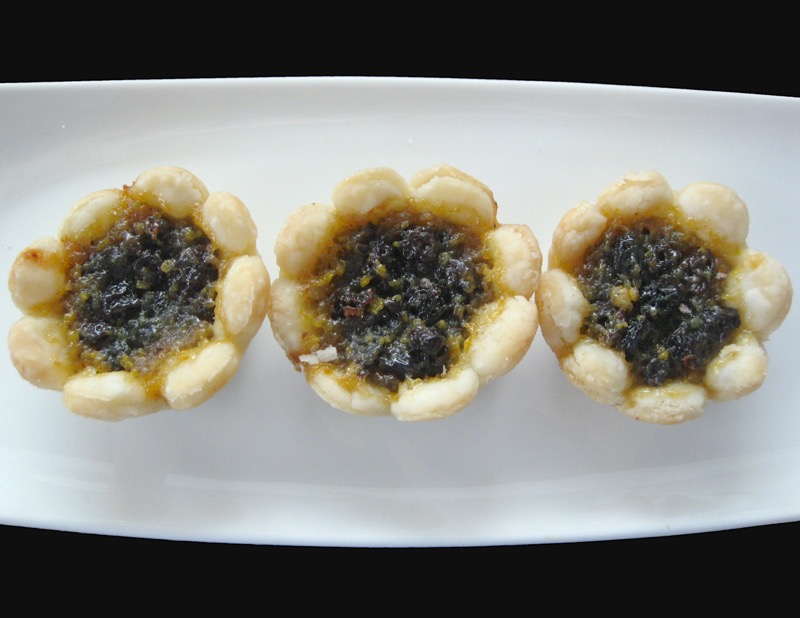 Here we go again, another "Nod to Maude". Grandma Maude was famous in the Central Alberta countryside where she lived for her Canadian butter tarts. And this recipe comes from Grandpa Harold's mother, my Great Grandma Hecht. Now, she was quite a gal. Very tiny, and very strong. She tolerated children, and even tried to spend some time with us, but her strict expectations and severe approach ensured we didn't bother her very much. I have two vivid memories of her. One standing at attention to watch her peel an apple in one piece. It must have taken seconds, but my boundless childhood energy was on overdrive, and I recall it as torture. The adults revered her, and once the peel separated from the apple in one long curly tendril, they all "ooohed" and "ahhed" in unison and prodded us to do the same. (I might have been prodded by a kick in the seat of my pants.) She lived to be 96 and was still head of her household.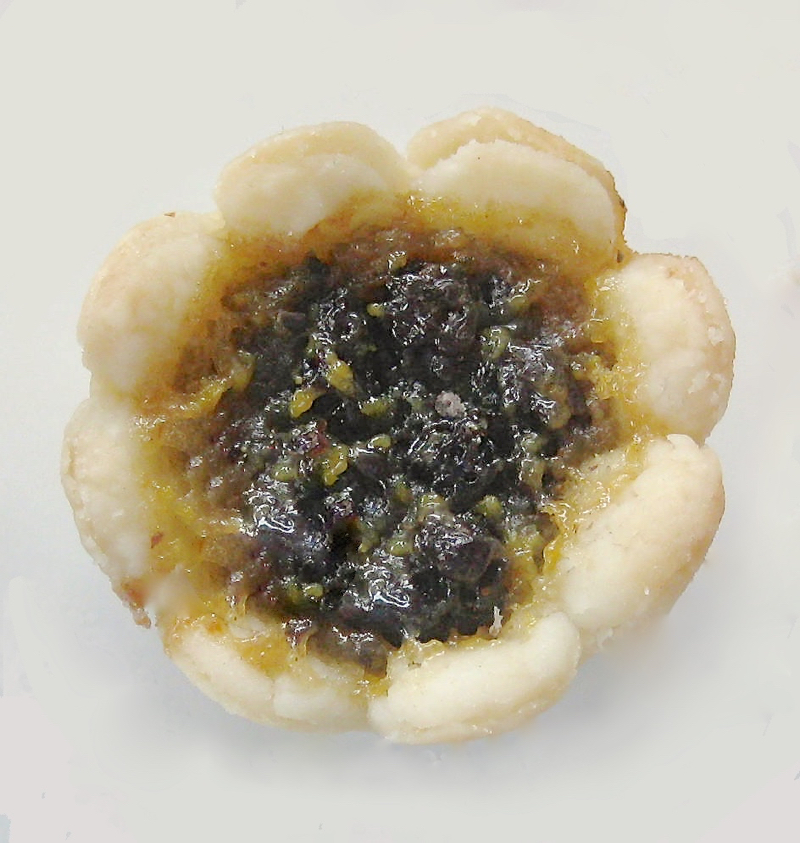 The second memory has nothing to do with her butter tarts, either. It is my mother's memory shared with me so many times that I feel as if it is mine. It is a simple story of the importance of drying glasses with a clean dry tea towel. "One must always check the glass in the light to ensure it sparkles like crystal." Those words I remember. "You don't have to own crystal if your glass sparkles like it." And of course, after the story was shared with me, I was destined to hold my glasses to the light when drying them and find myself doing so to this day. Yes, my children do the same.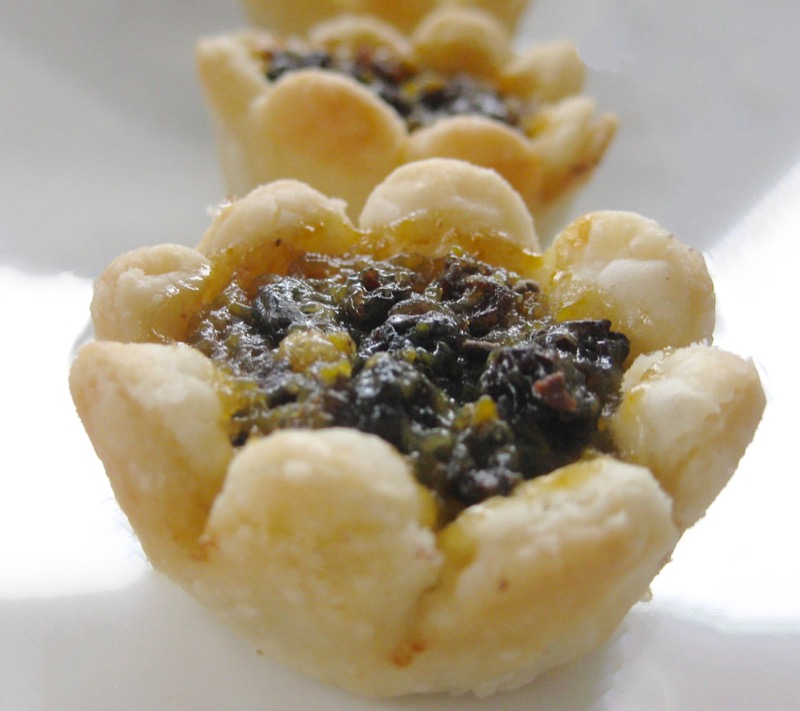 These Canadian Butter Tarts are TO-DIE-FOR. Honestly, I have never eaten another even close to the calibre of this tart recipe. First of all, the pastry is homemade. Who does that anymore? I even had my own mother making mine for me until a few years ago when I realized that was ridiculous. She was 78, and still making my pastry! It was not hard to learn, but, does require desire. Anyway, the pastry is homemade, and that makes a tremendous difference to the quality of this little bite.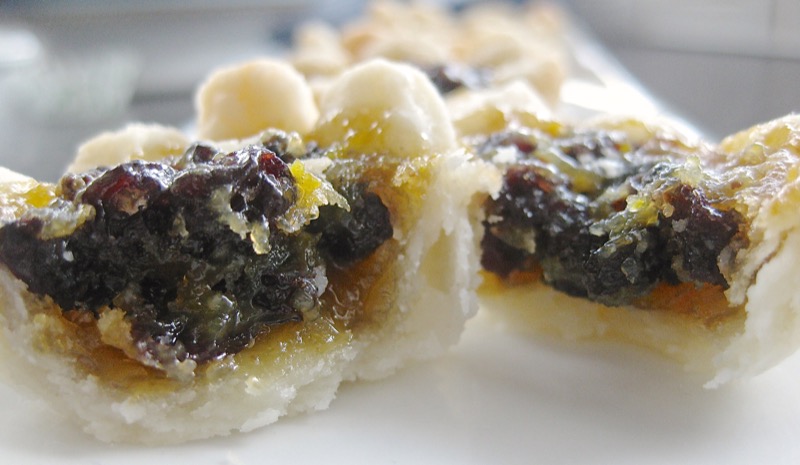 Next, the filling is exceedingly simple. The original butter tart filling consisted of currants, brown sugar, egg and butter and is believed to have been created in the Ontario area in the mid-1800's according to my Great Grandma. Grandma Maude was born is 1898 and traveled from Nebraska to Canada with her family when she was young. Grandpa Harold Hecht followed the same settlement pattern, and it was his mother, Annie Andersen (she remarried), with her industrious kitchen prowess and eagerness to prepare nouveau cuisine for her family at the turn of the twentieth century that I introduced, above, who received this recipe from her best friend's mother. It is still true to its original root. According to my research, the earliest written documentation of this recipe is from the 1920's and includes currants, corn syrup, and vinegar, as our family recipe does. However, there are much earlier versions of a recipe without the corn syrup. I believe that the creation of corn syrup propelled the popularity of this recipe as the texture, flavour and mouthfeel of the tart made with the new-to-the-market ingredient was likely as addictive then as it is now.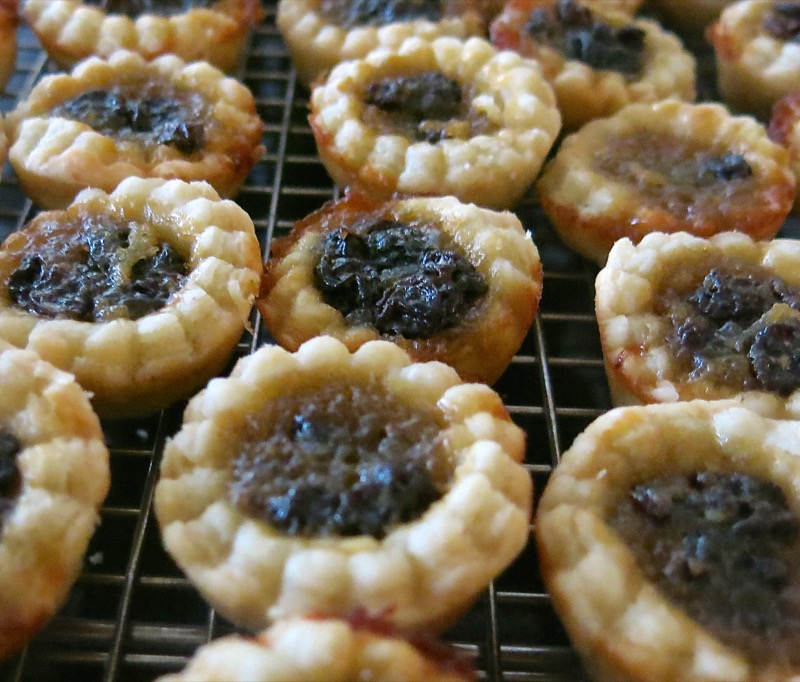 Canadian Butter Tarts: Making the Tenderflake Pastry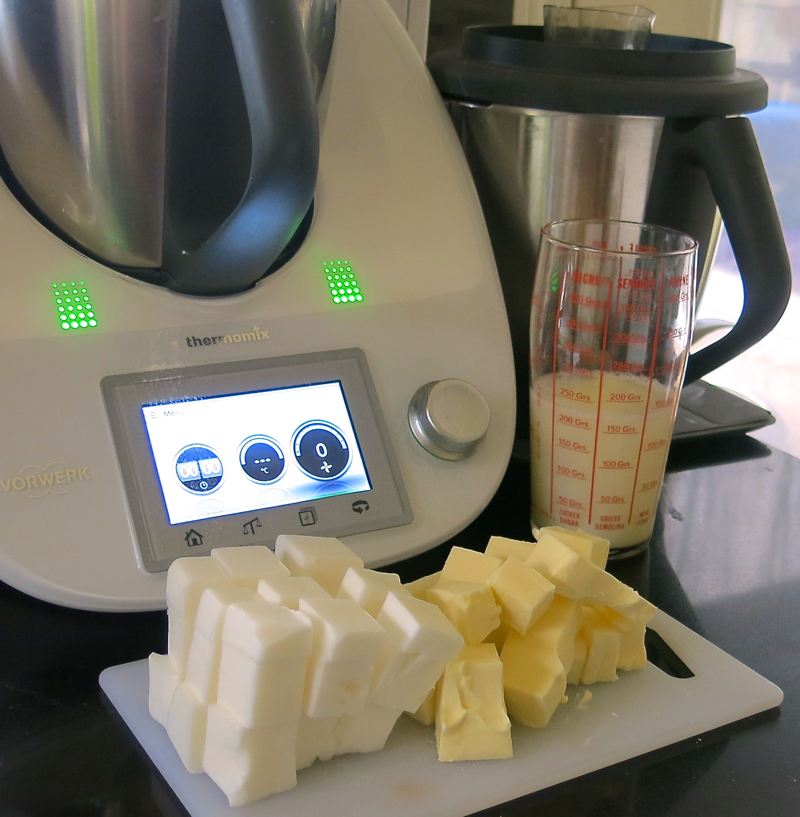 The pastry recipe with step by step images can be found on my Tenderflake Pastry Recipe post with Variations, here.
Canadian Butter Tarts: Making the Traditional Filling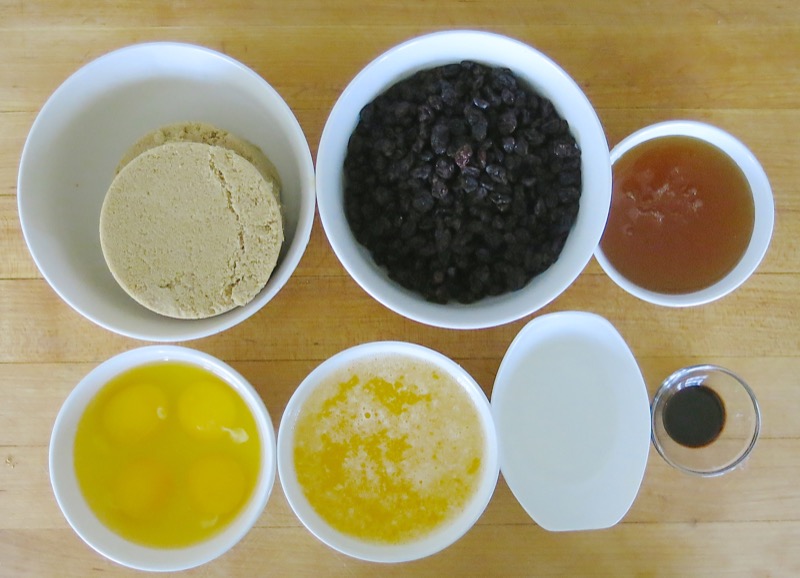 Most often, the currants are replaced by raisins in many Canadian Butter Tarts which I find too sweet, and lacking the tart reference of the currant. Nuts and a plethora of other ingredients can be added to this recipe, and have been, almost everywhere. Not in our house. Some things must remain pure and there is no need to mess with perfection.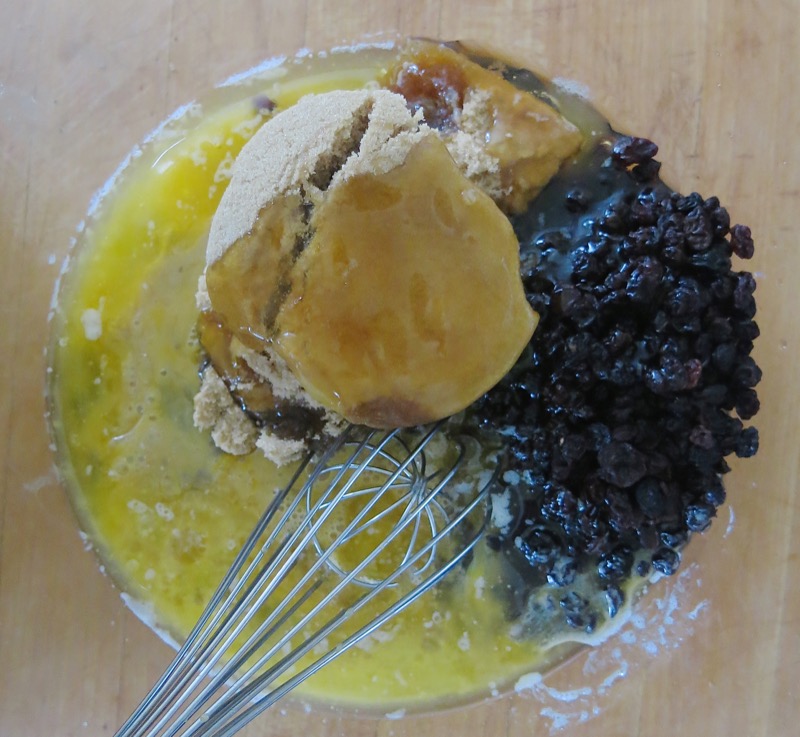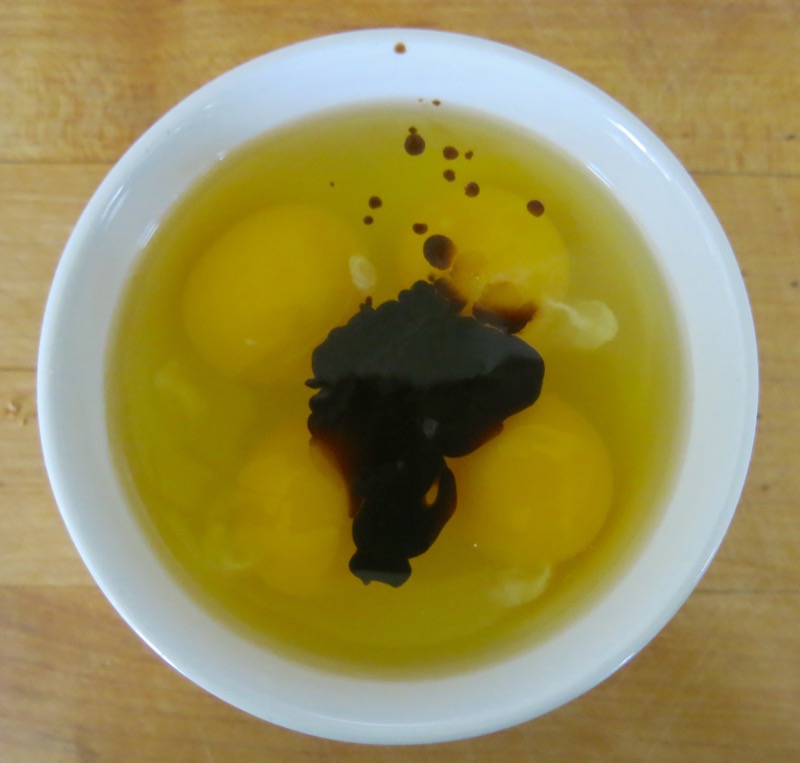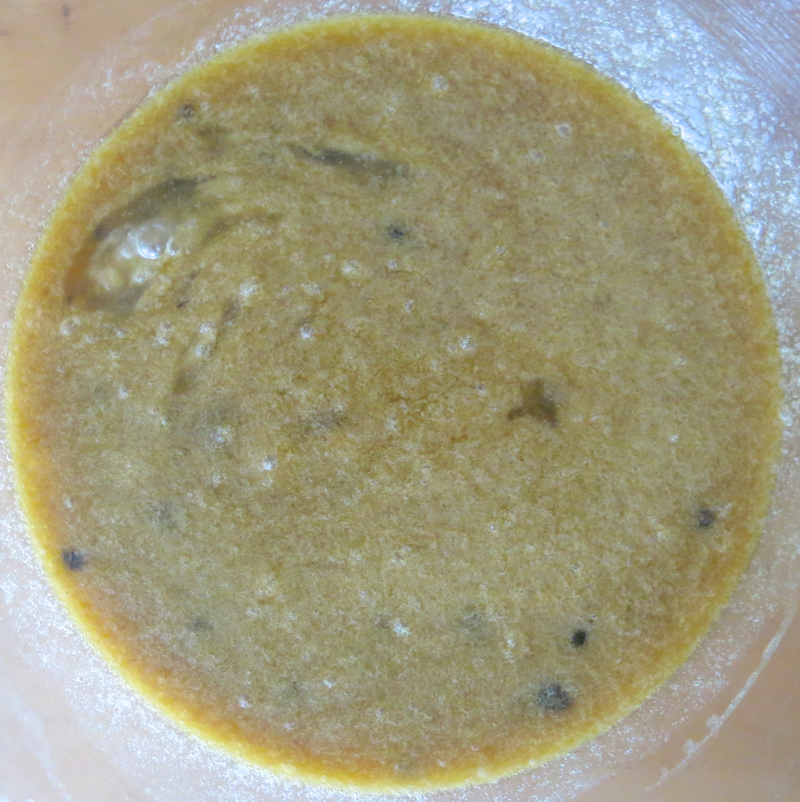 Canadian Butter Tarts: Rolling the Pastry and Filling the Tarts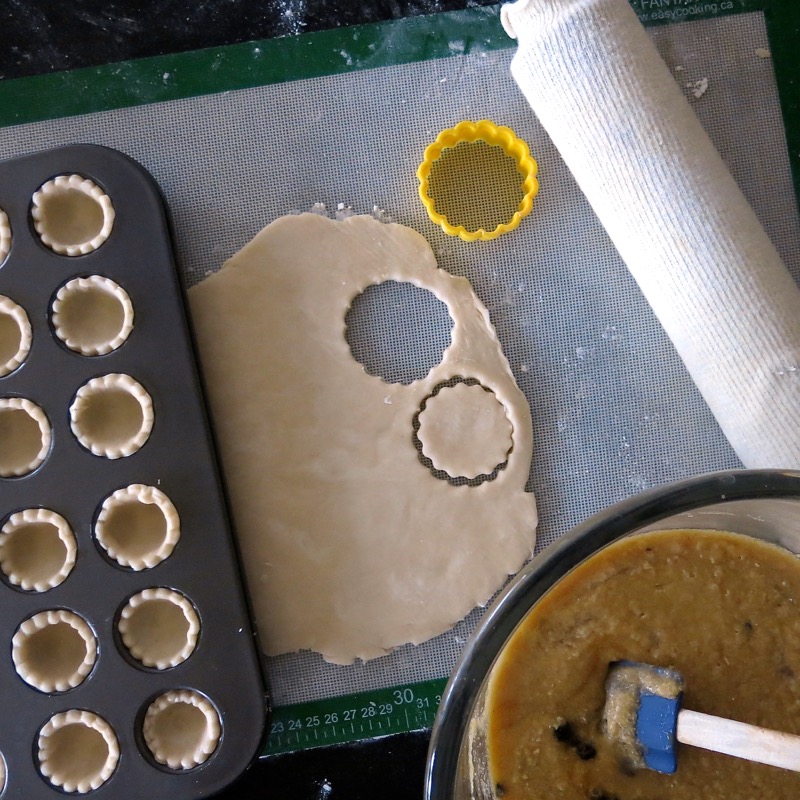 My Grandma's Canadian Butter Tarts were bigger, and much more rustic in appearance, but I had started to make them small the first day the mini pan was invented. I wasn't happy with the initial "look", though. The round little crusts just needed a perk. Then, little Katie Halford brought her grandma's butter tarts to a school party in the early 1980's. She was in grade one. I was her teacher. They were beautiful. How did your grandmother make the gorgeous scalloped edges on her tart, Katie? I was in my twenties and had no clue.do this? Katie would ask, and the following day brought her breathless teacher a little old (even at that time) cookie cutter for me to "see". I measured it, and then rustled through my mom's box of cutters and reigned triumphant. YEAH! And, mom found another at an "antique" sale in Scottsdale AZ one winter. So, had two! Both have been "lost" now, so I am on the search for another! I much prefer the looser scallops made by the old tin cutter pictured a few images down (like Katie's Grandmother's) than the one I am presently using.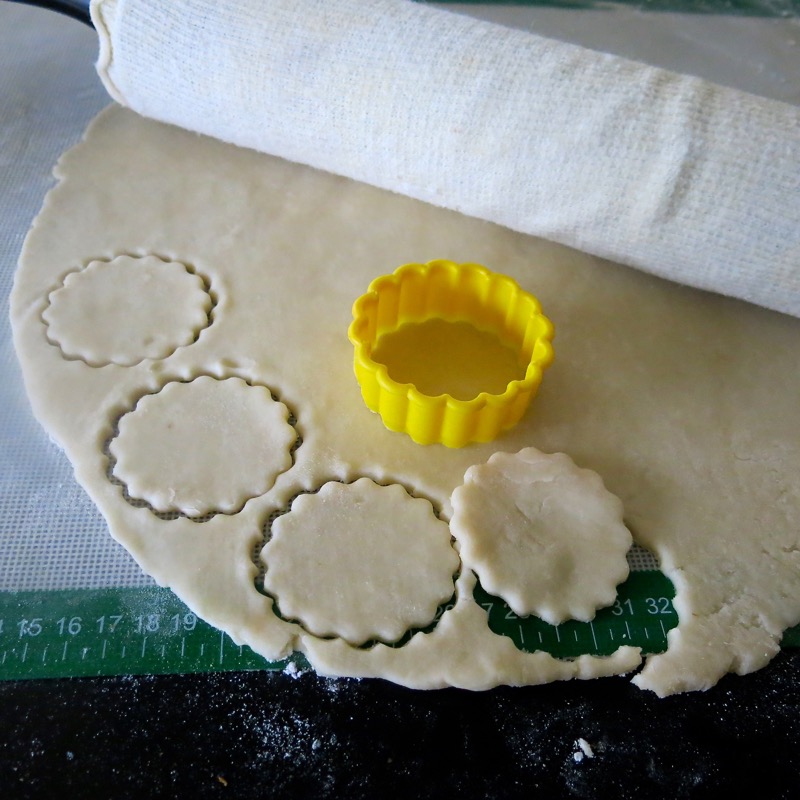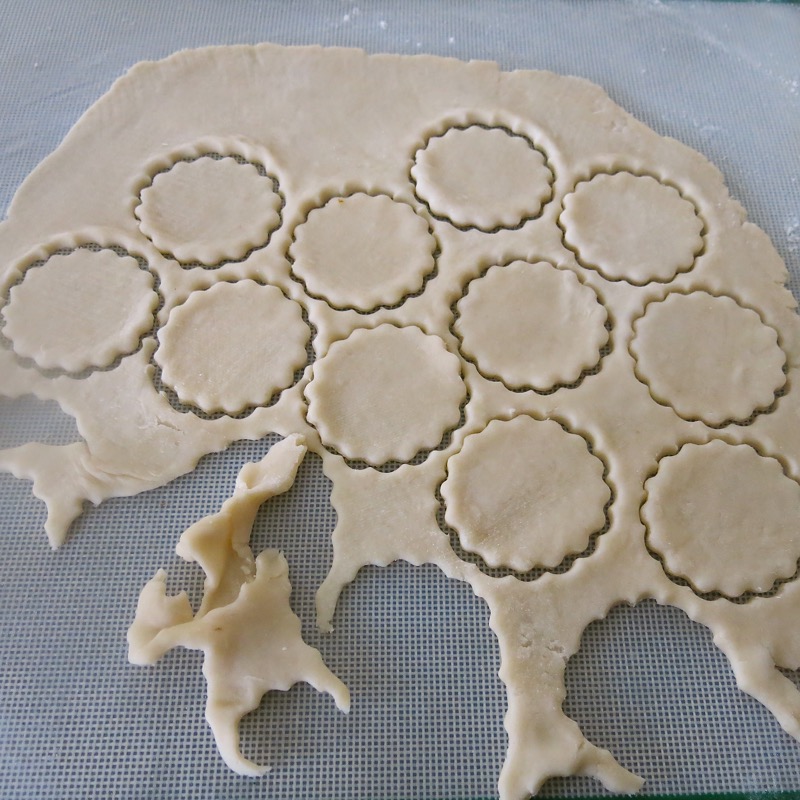 Pastry must be rolled fairly thin when making miniature tarts. The balance between pastry and filling is very important and too much pastry is never a good thing.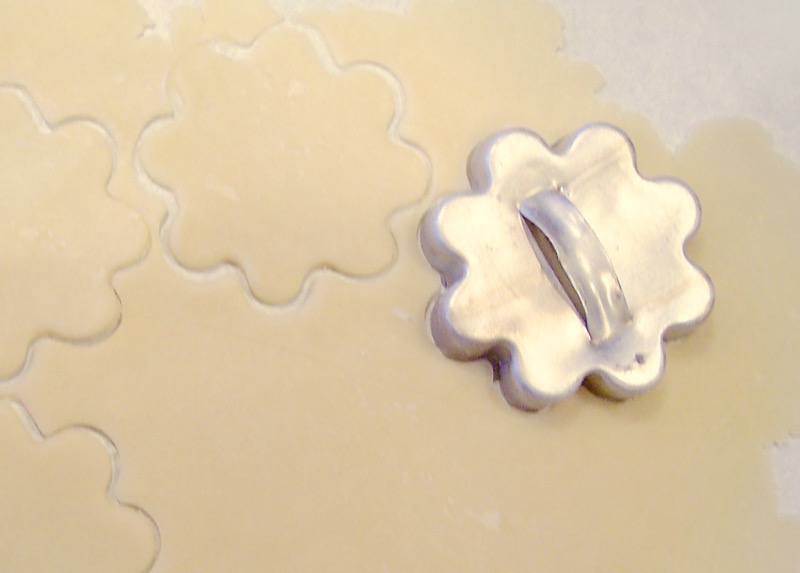 If you have a cutter like the one above, consider yourself blessed. If you have two, please let me know if you can part with it. I would love to have this cutter again!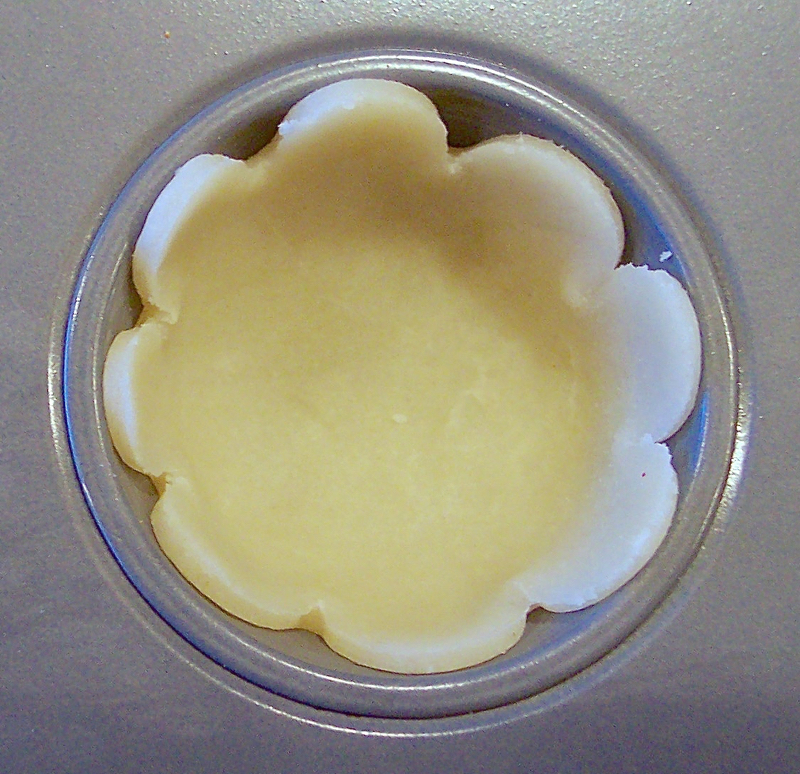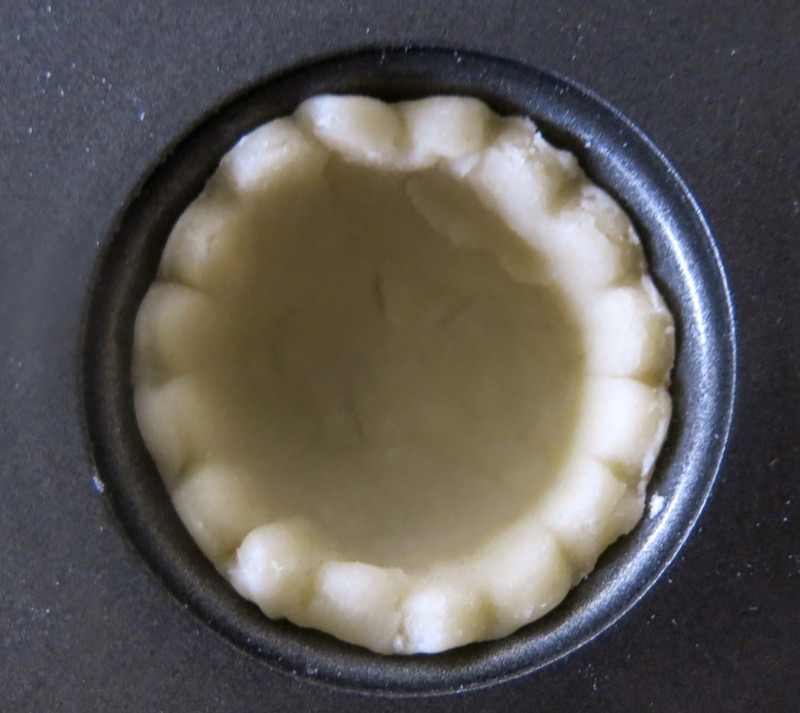 Every so gently push the cut pastry into the pocket. Don't you agree that the one on the far left is somehow "prettier"? Maybe it is just that I love the story and want my butter tarts to look how they have since my late 20's.
Canadian Butter Tarts: Baking the Tarts

I have mastered the art of not filling them too full as they look terrible when bubbled completely over the crust or if too many have bubbled over too much. Tru to have the pastry peak above the rim of the mold and the filling below it: 3/4 full is good. They will really bubble up during the baking process. There is no doubt about it.

I have also learned how to remove each delicate pastry tenderly from the pan about five minutes out of the oven with a sharp small knife. The tarts must still be warm, or the filling will harden to the side of the pan and be impossible to release without breaking the pastry. The filling does bubble up so there will be few Canadian Butter Tarts that don't need a little prodding to loosen them.

This is undeniable a sweet treat where looks are completely deceiving. This little messy muddle of browns offers little visual appeal and one would definitely not be drawn to it from an array of goodies on a Christmas platter. Yet, taste it, and you will be hooked. This little ditty isn't world famous for its good looks. It is all in the flavour, texture, mouth feel and memories that will immediately wrap you in love the first one of the season you try. No one can ever stop at one.

No one. Love you so much Grandma Maude! She would be 110 October 2016.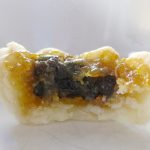 Canadian Butter Tarts


My Grandmother Maude's Famous Heritage Canadian Butter Tarts Recipe from 1869 is true to the traditional version using dried currants instead of raisins.
Servings
6
dozen miniature tarts
Ingredients
Ingredients for the Pastry:
]Ingredients and Instructions for Tenderflake Pie Pastry Recipe is here with my notes and variations.
Ingredients for the Filling: (fills about 8 dozen small tart shells)
2

cups

brown sugar

4

eggs

1/2

cup

golden syrup

(created in 1865)

1

teaspoon

pure vanilla extract

2

tablespoon

vinegar

1

cup

butter

, melted

2

cups

fresh dried currants
Instructions
Instructions for the Pastry with and without the Thermomix:
Instructions for the filling:
Beat eggs; add sugar, syrup, vinegar, vanilla, and butter; mix well to combine thoroughly

Stir in currants
Instructions for making the tarts:
Preheat oven to 350°F

Roll pastry and cut with fluted cookie cutter

Place each pastry cutout into mini-tart shell mold ; fill each shell ¾ full with filling (if too fill, filling will boil over and tart will stick to pan and appear unappealing)

Bake 8 - 12 minutes at 350°F until pastry is golden; watch carefully after 8 minutes
Instructions to remove tarts from pan:
Cool for 5 minutes in pan on cooling rack; use a butter knife, or dull knife to loosen each tart from pan as some filling usually creates a little sticking

Place each on cooling rack; pack carefully in tightly sealed labeled and dated container until needed, placing parchment or plastic wrap between layers

Freezes beautifully up to 3 months
Recipe Notes
I usually double the recipe for the filling and use a double batch of the pastry (a full pound of fat) and then get exactly 12 dozen miniature tarts.
If filling has boiled over, pastry will stick to mini-muffin pan; gently loosen portion of shell stuck to side of pan with a table knife or very thin instrument, and lift tart out of pan (this process must be done when tarts are still warm)