Polenta Madeleines: A Delicious Autumn (Thanksgiving) Side or Appetizer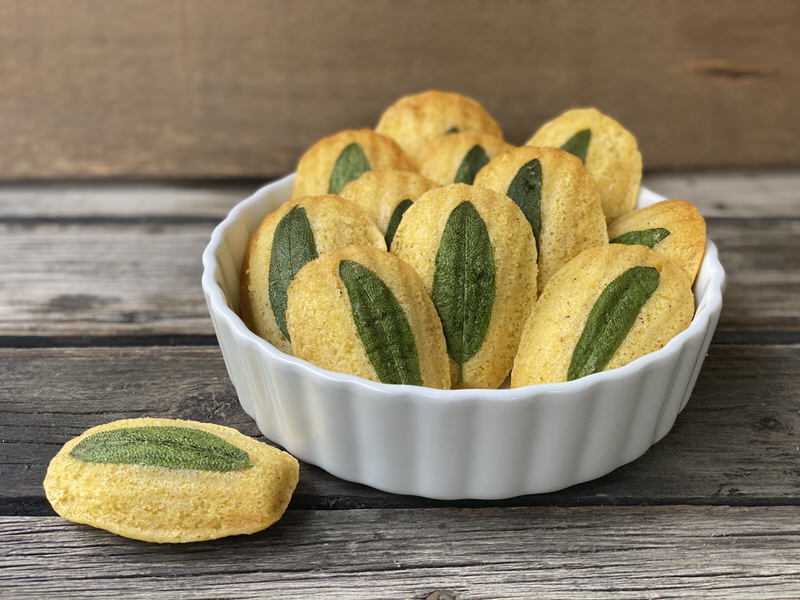 Polenta Madeleines! Who'd have thought? Wish it was an ACF original idea, but it's not. I found the recipe on our Thermomix® Cookidoo® Recipe platform here.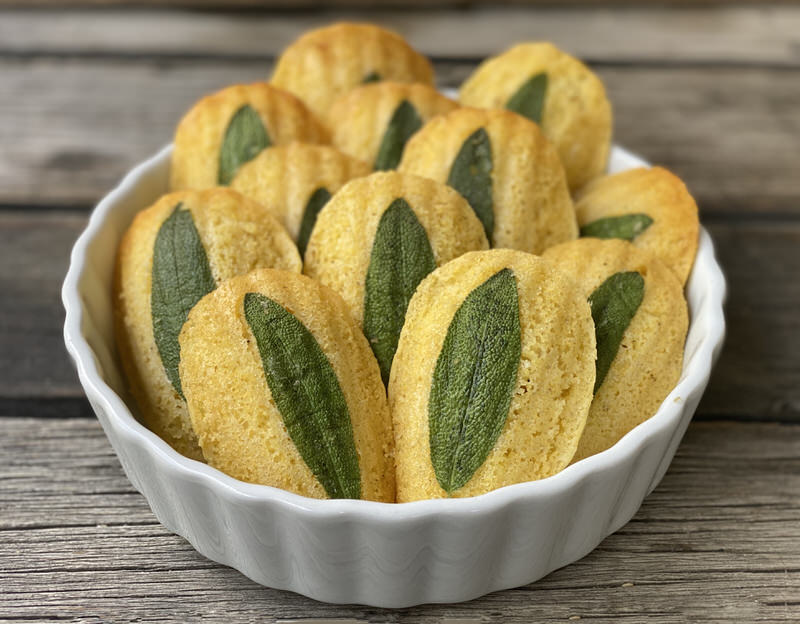 I love polenta. I love sage. I am passionate about cute little ditties that are tasty and easy to make and unexpected or unusual! I think these are perfect for any fall Sunday Dinner or as a Thanksgiving side dish. YUM!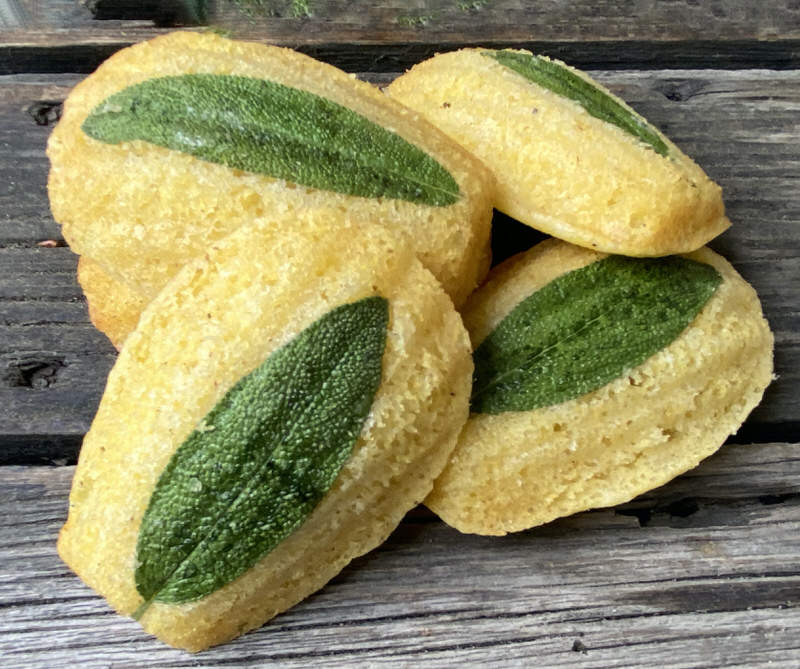 Also, delicious hot out of the oven with melted butter and honey. Oh my. Or, just the butter. But, the honey? Yes, please.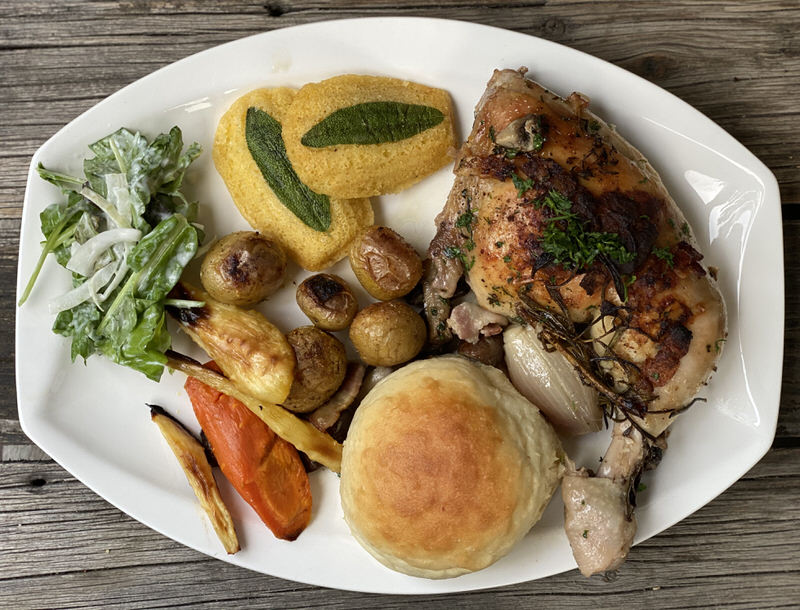 Could not resist trying the somewhat deviant but delicious Coq au Vin in the same recipe with roasted root vegetables, homemade buns and a lovely fresh garden lettuce salad.
Now, that's a Prairie Sunday Dinner!
Polenta Madeleines: Mise en Place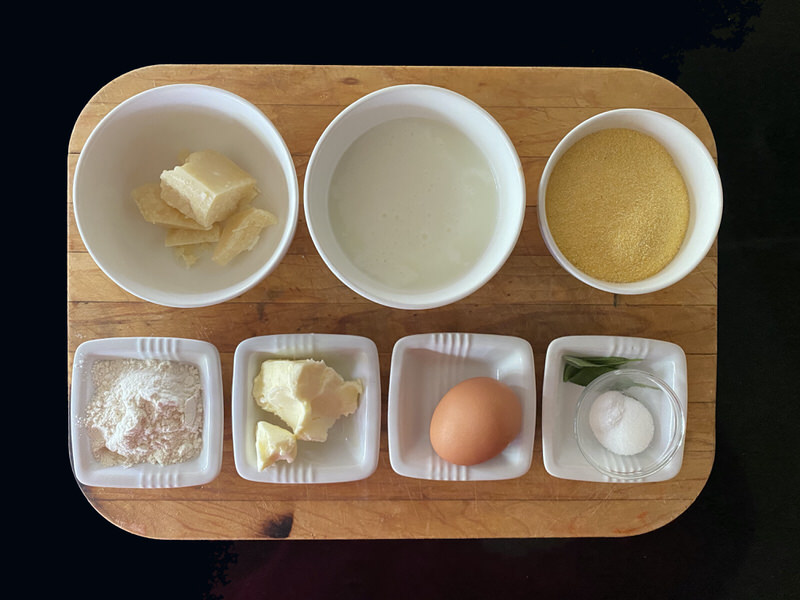 A few very simple ingredients most of us have on our home pantry: Parmesan Cheese, polenta, buttermilk, butter, flour, eggs, baking soda and salt.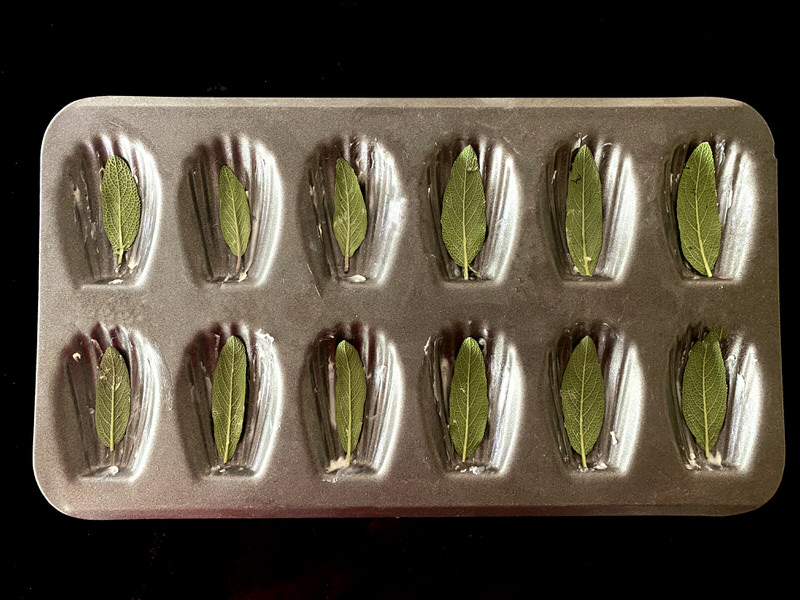 The sage I grow in my garden every year, and it was fun picking out "same-sized leaves". Not necessary, but looked nice to me. Pan buttered, leaves laid.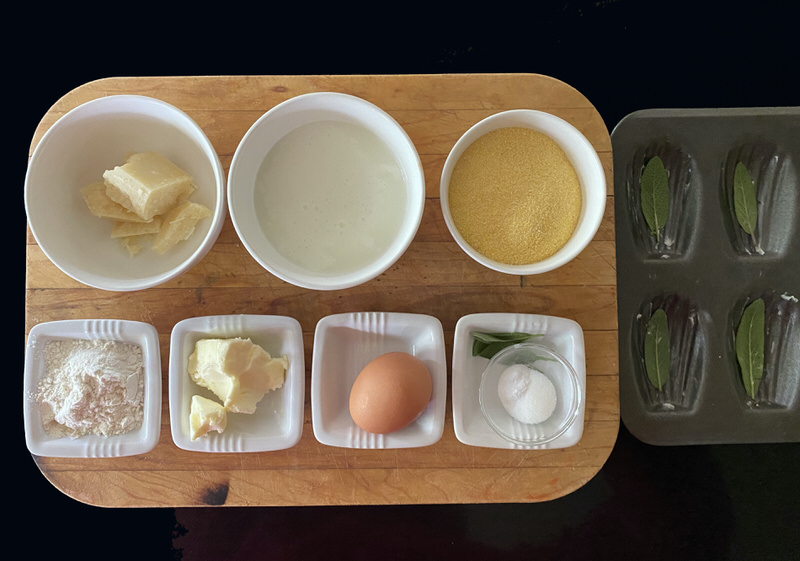 Ready to begin!
Polenta Madeleines: Making the Batter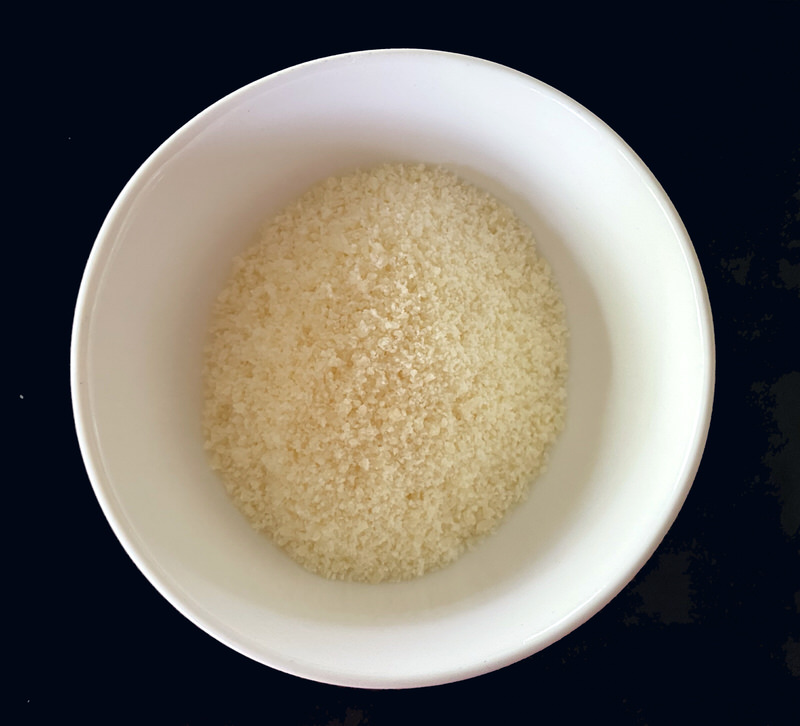 Grating my own fresh Parmesan takes seconds, saves so much money and is so much more fragrant and delicious!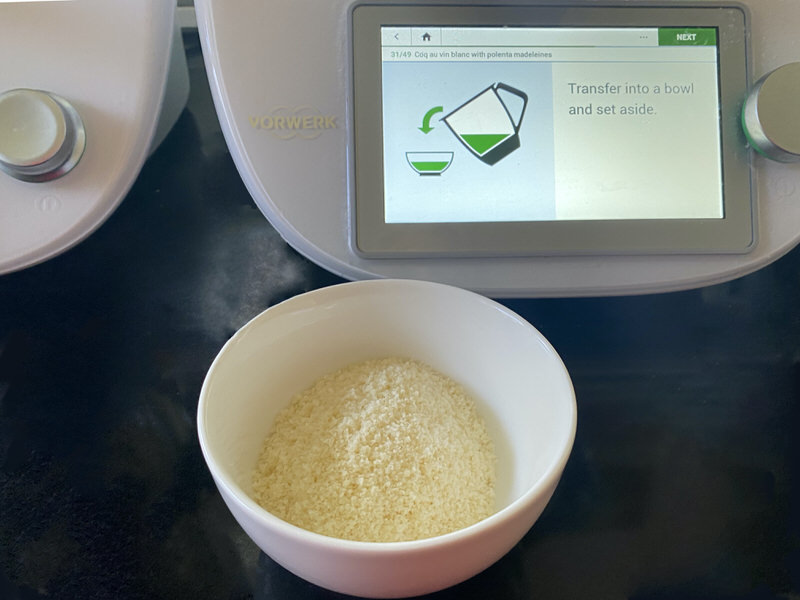 Now, setting that aside, ready for the batter.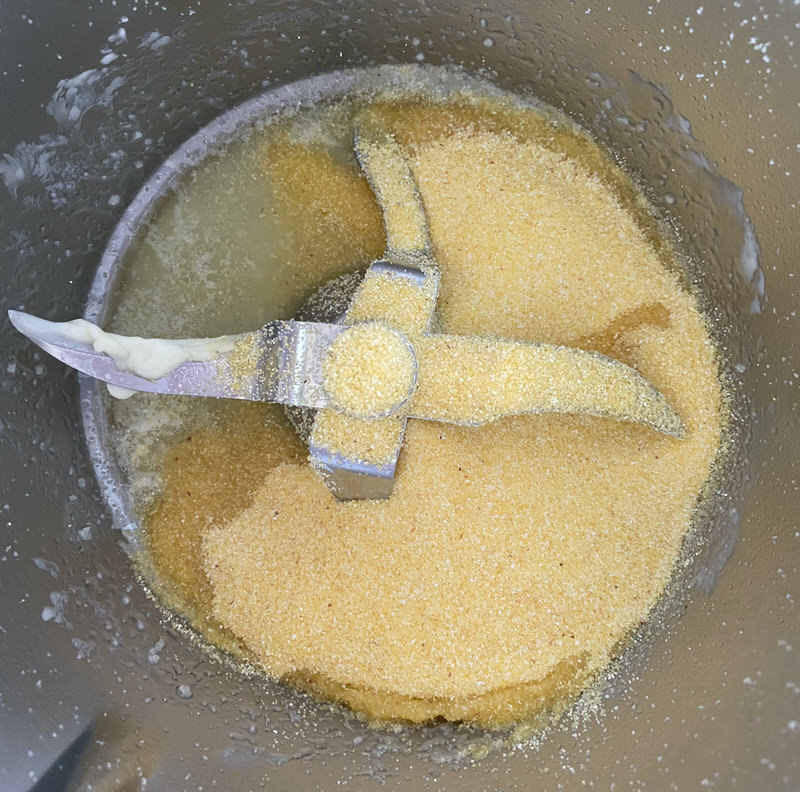 I've already melted the butter. It's under the cornmeal. Love how I can do this in the same bowl effortlessly, but setting time, temperature and speed – and walking away.
A couple of seconds mixing the butter together with the polenta, baking soda egg salt and pepper and …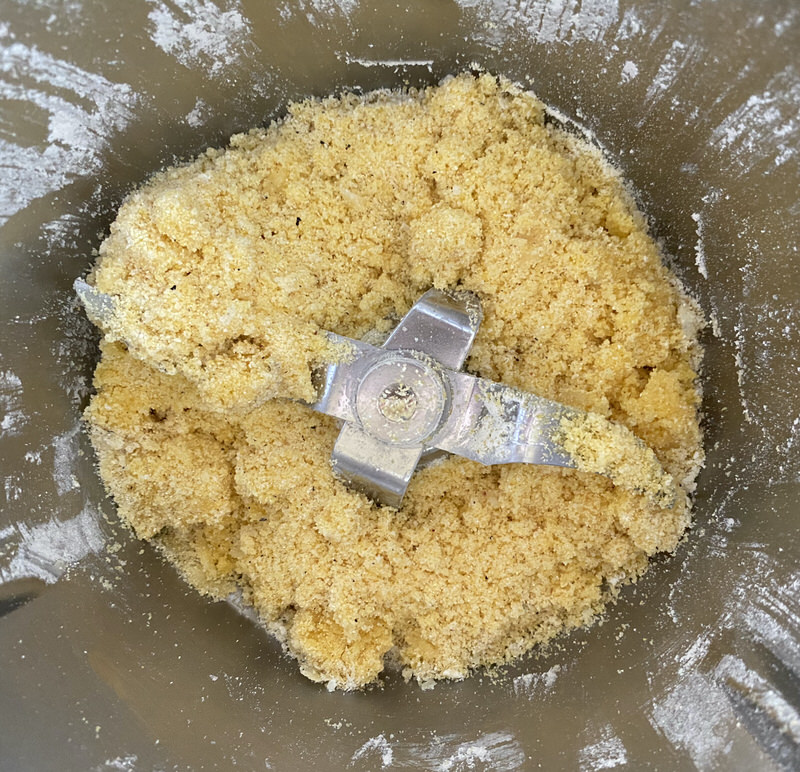 … scraping down the sides of the bowl and then add ….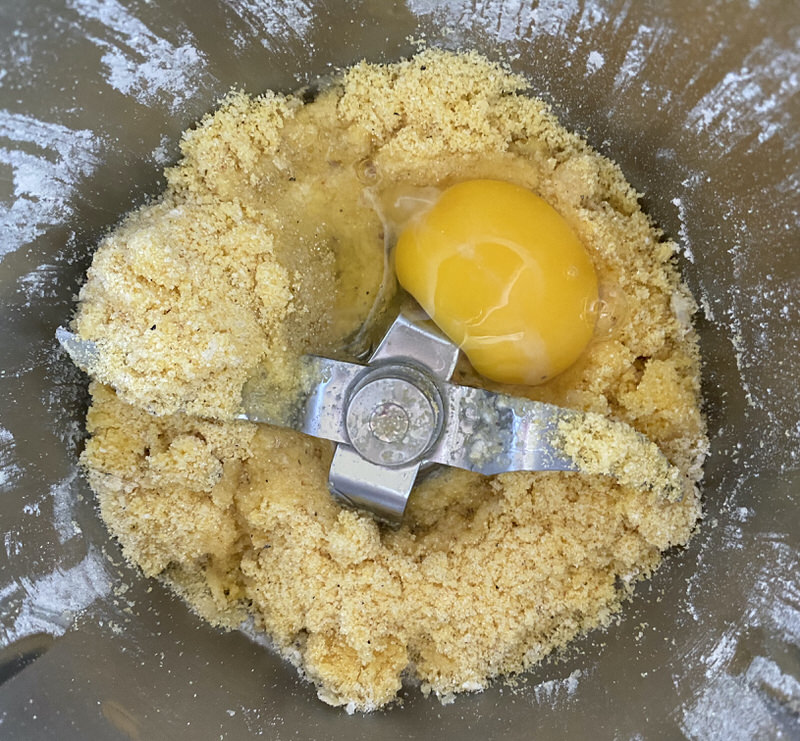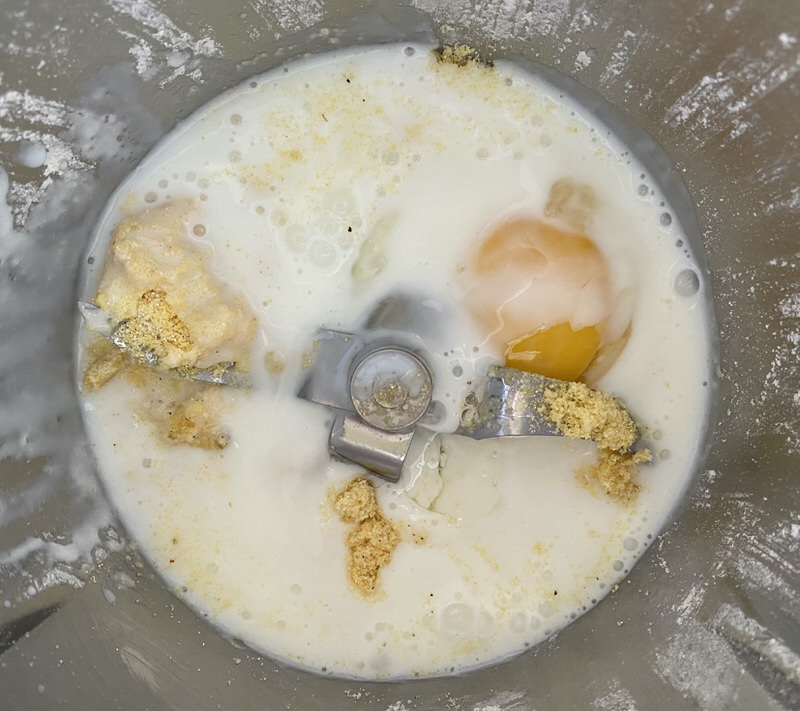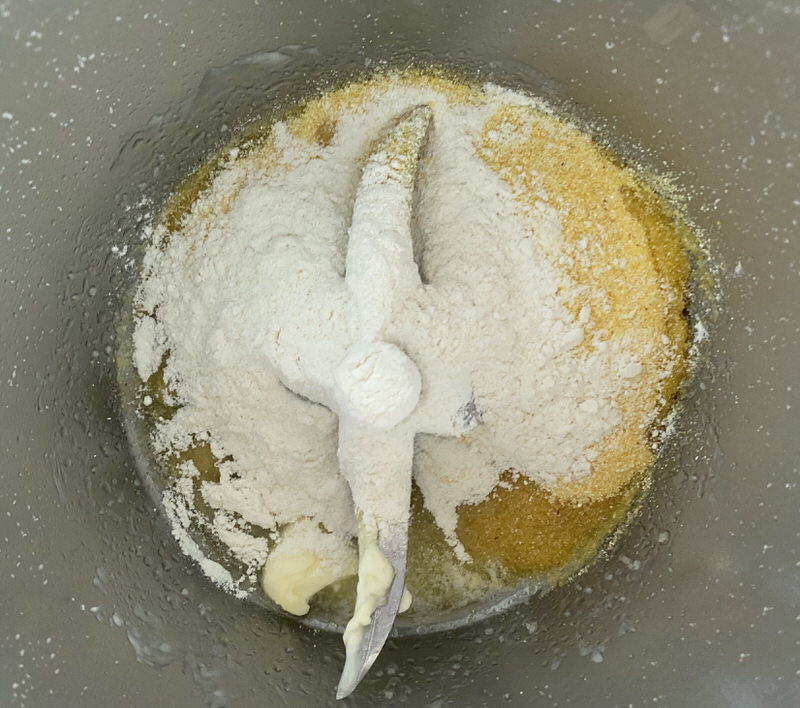 the egg, buttermilk, flour and reserved Parmesan then mix to combine, as seen below.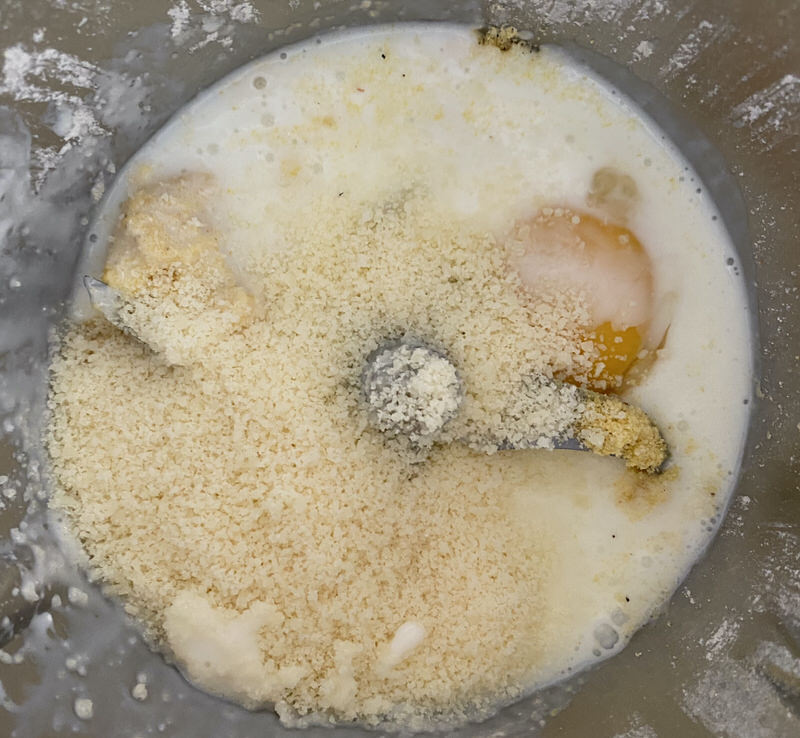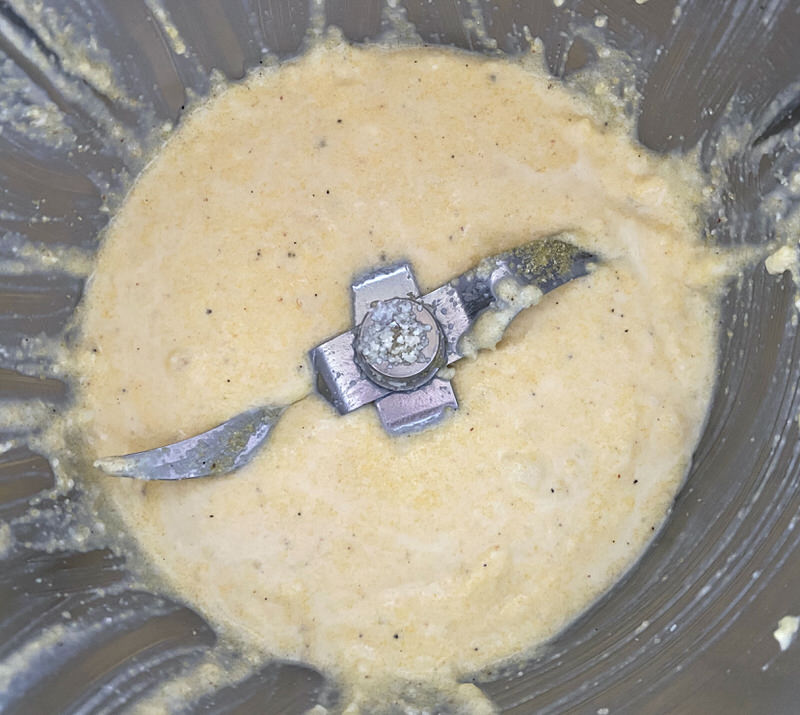 Polenta Madeleines: Filling the Mould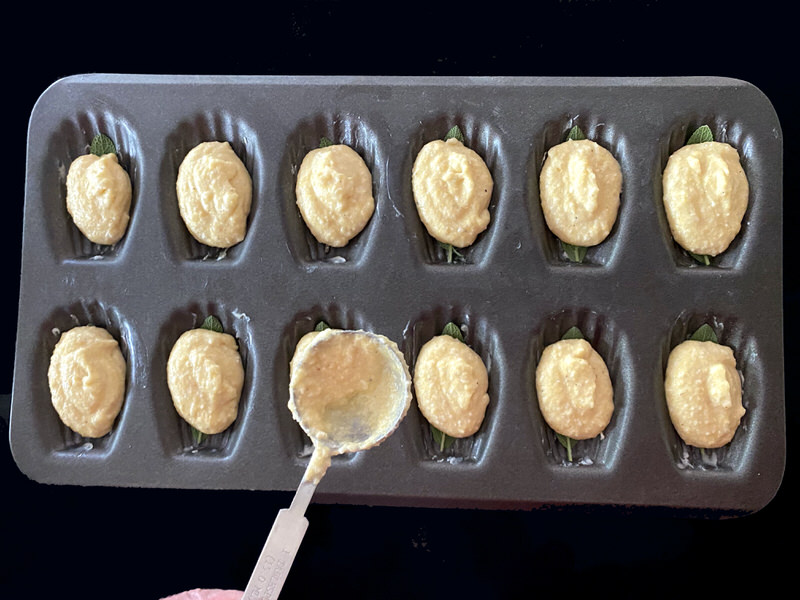 Divide batter into each mould starting with a generous tablespoon portion. Once the batter levels off, there is not too much more to distribute than that.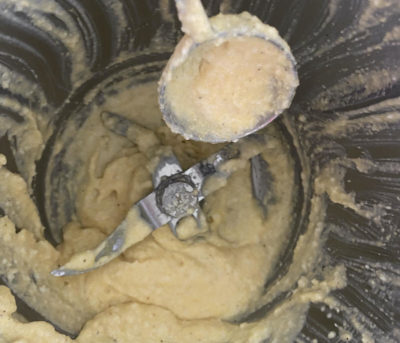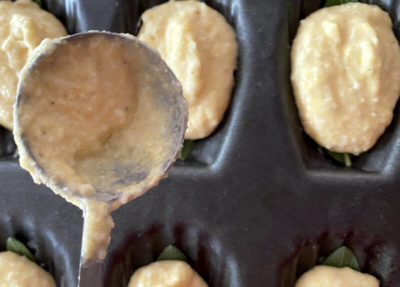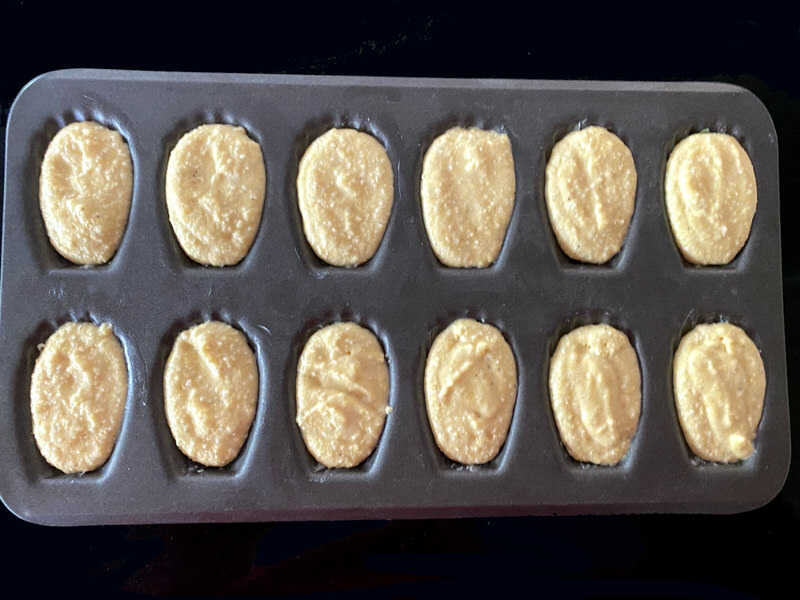 This is how full each portion is before baking and the bowl has been cleaned with a spatula, every morsel used.
Polenta Madeleines: Baking the Madeleines!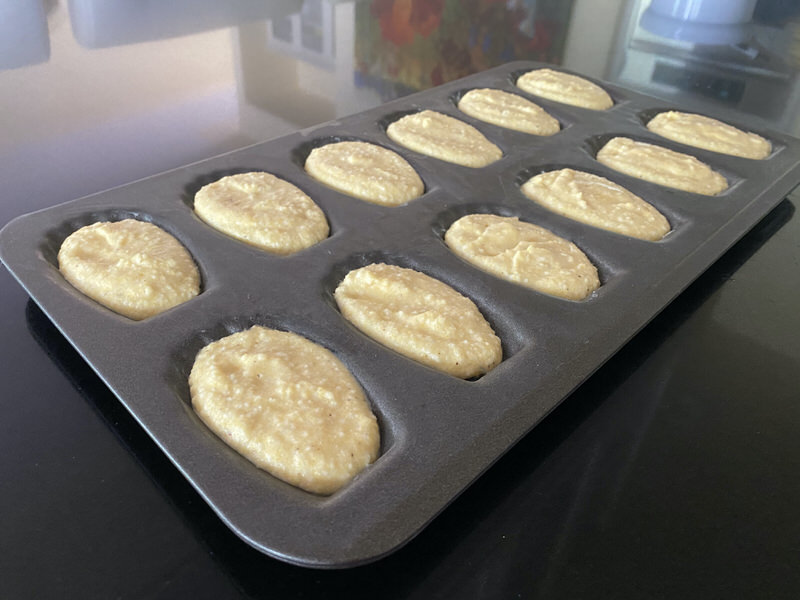 Oven pre-heated, rack in the middle and let's make this happen!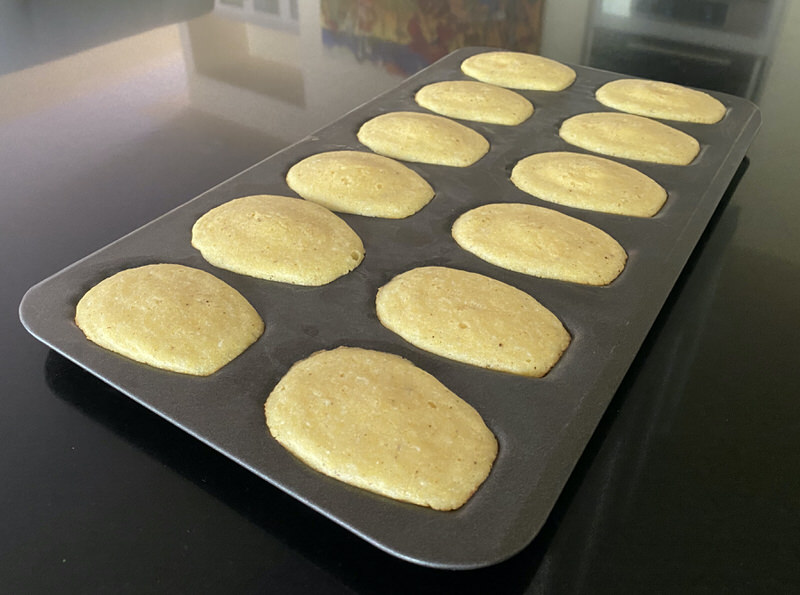 Ta-da!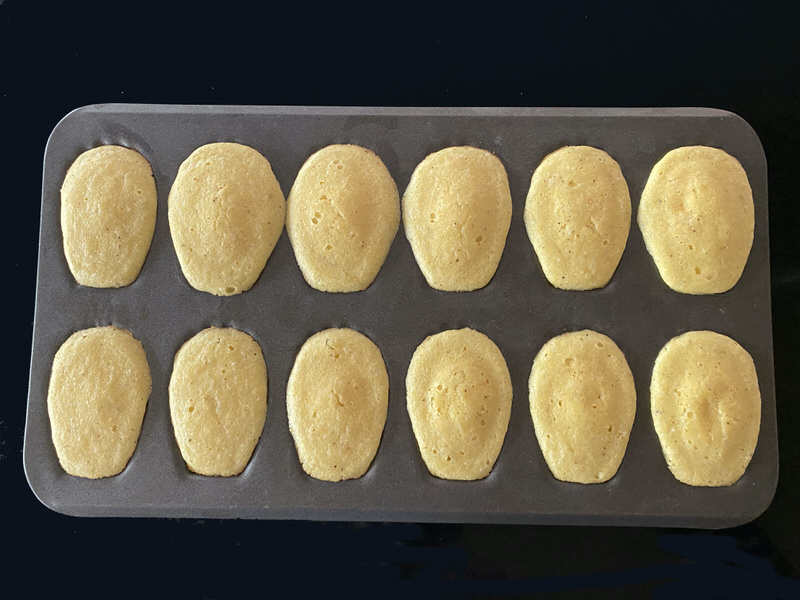 No need to rush. When warm, but rested test one. It should slide out smoothly with a little gentle coaxing.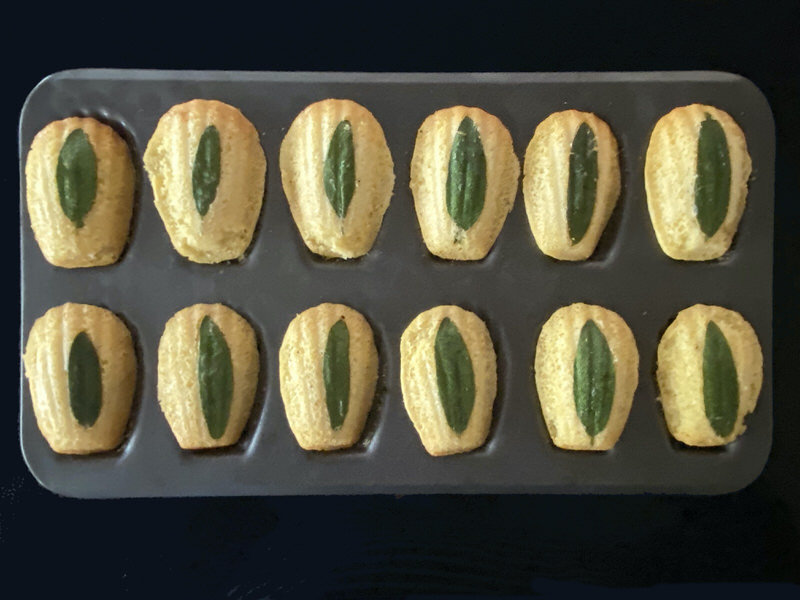 Oh, I am so pleased. So pretty. So fragrant. Such a lovely texture.
Polenta Madeleines: Serving and Tasting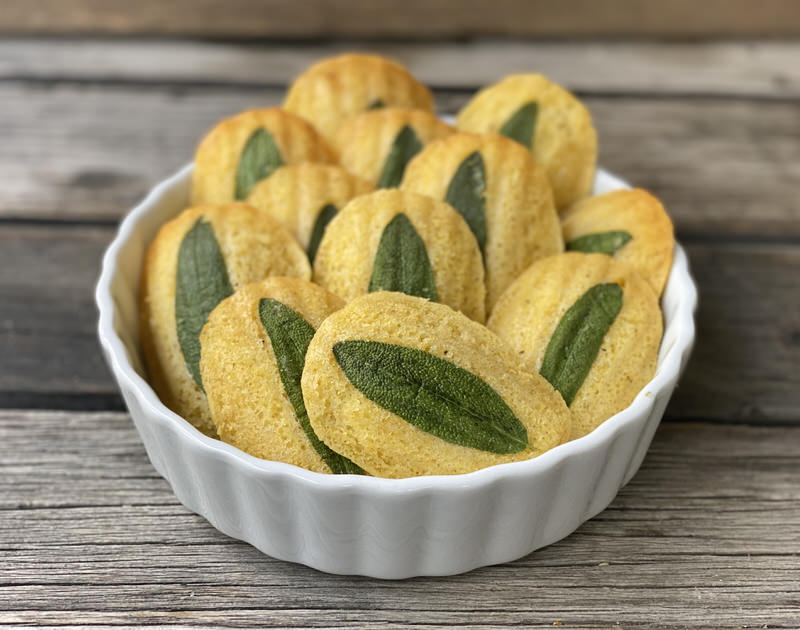 I would definitely serve these as an appetizer with some fresh butter and honey, but as a side, they satisfy and just sing Thanksgiving to me.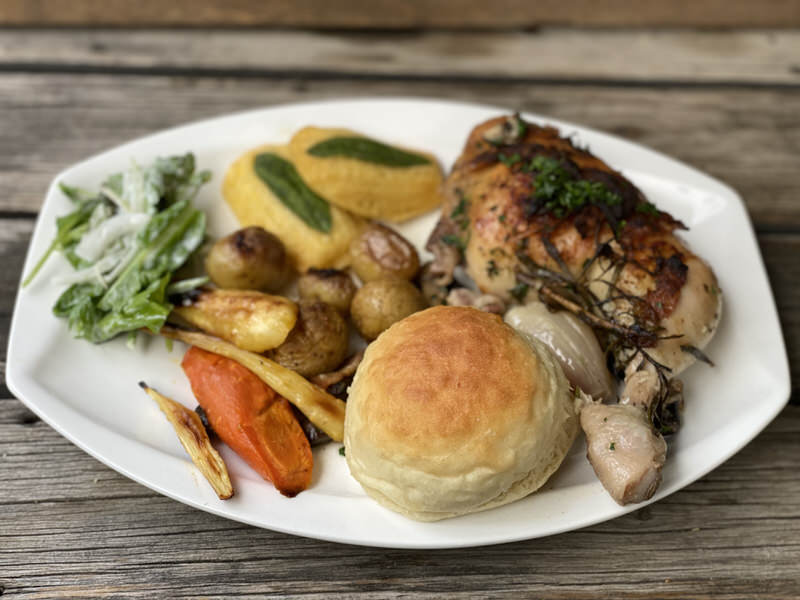 The sage flavour is very subtle. I was surprised as it's such a visual statement, but the polenta is "scented" with sage, really. I regret not taking a photo of the inside. Next time. Suffice it to say, well worth the effort, as they are almost effortless to make. This dish has a presence. It speaks of simplicity and gratitude and is a demonstration of appreciation and love to your family and friends with such ease. Let me know if you make it!
By the way, I am delighted that I am finally added to the list of Top Canadian Food Bloggers, here. WHOOT!
Find other Thanksgiving recipes to accompany this lovely recipe, here.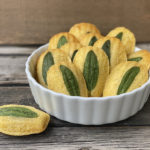 Polenta Madeleines
Delicious as an Autumn or Thanksgiving side or an appetizer served warm with butter and honey
Ingredients
20

grams

salted butter, plus extra for greasing

12

fresh sage leaves

40

grams

Parmesan cheese, cut into pieces (3 cm)

70

grams

fine polenta (not instant)

2

tablespoons

flour

¼

teaspoon

baking soda

¼

teaspoon

salt

1

pinch

freshly ground black pepper

1

know-your-farmer large egg

120

grams

buttermilk
Instructions
Grease a madeleine tray and place 1 sage leaf into base of each mould and set aside

Preheat oven to 180°C

Place Parmesan cheese into mixing bowl and grate for 10 seconds at speed 9 and set aside in small bowl

Place butter into mixing bowl and melt for 1 minute at 90°C on speed 2

Add polenta, flour, soda, salt and pepper and mix for 5 seconds at speed 5, scraping down sides of mixing bowl with spatula

Add egg, buttermilk and reserved Parmesan, then mix for 8 seconds at speed 4, or until smooth

Spoon 1 tablespoon of polenta mixture into each mould and bake for 8-10 minutes (or until a wooden skewer inserted into the centre of each madeleine comes out clean) in middle rack in oven

Rest for 5-10 minutes, then gently ease each out of the mould