A family favourite for over thirty years!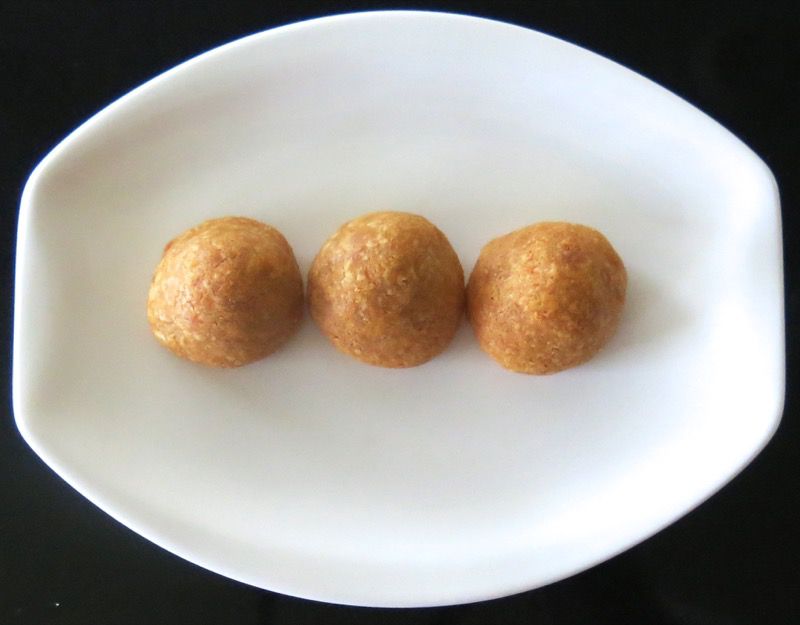 This was my first time. First year teaching, in 1981, I was invited to a staff Christmas party and assigned an appetizer. A what? I was 24 years old, a single parent and had two toddlers. A social life was out of the question. Can you remember appetizers at the boozy yucca flats parties of your youth or throughout your University days? That was my frame of reference. "Mommmm! Help!"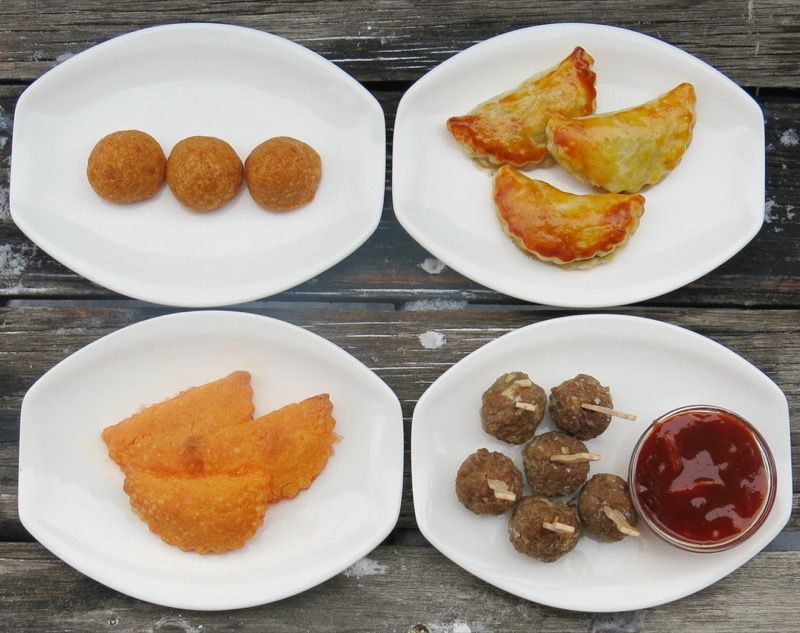 "The Best of Bridge Cookbook" out of Calgary, had been published just that year and was "all the rage" in the socialite circles within every Western Canadian City. Of course, my mom ran in every one of those circles in Red Deer, Alberta (the perfect place to raise a family smack between Edmonton and Calgary). She pulled it out and handed it to me. I flipped to the appetizer section: Olive Cheese Puffs. How hard could this be? Cheese pastry (whatever that was) wrapped around an olive. I was a very busy, very young, professional mom. Perfect.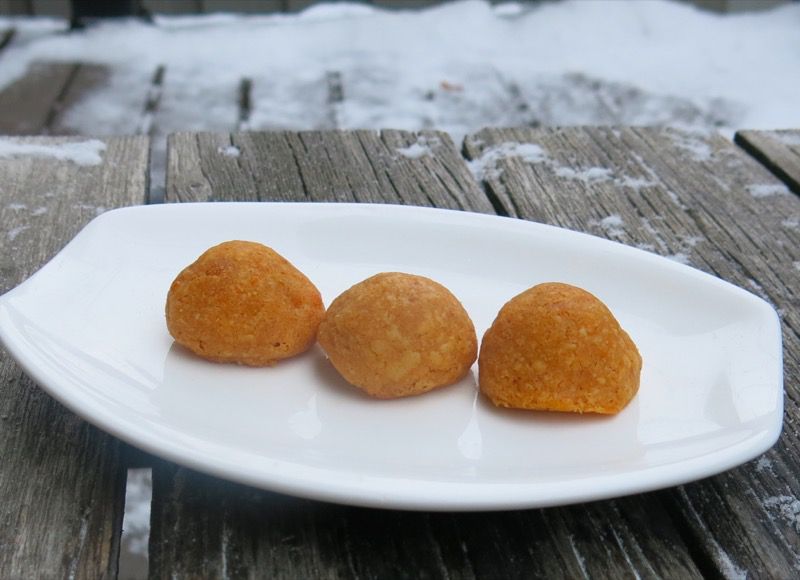 That year, I served very rich and very small cheesy pancakes to my staff with a large pregnant lump in the middle of each. Not very appealing, and looking nothing like the photo in the book or above, yet delicious enough to motivate a recipe revisit. I went back to the drawing board. I had a feeling that "olive cheese puffs" would just be the next best thing that hit the next party, if I could get it right.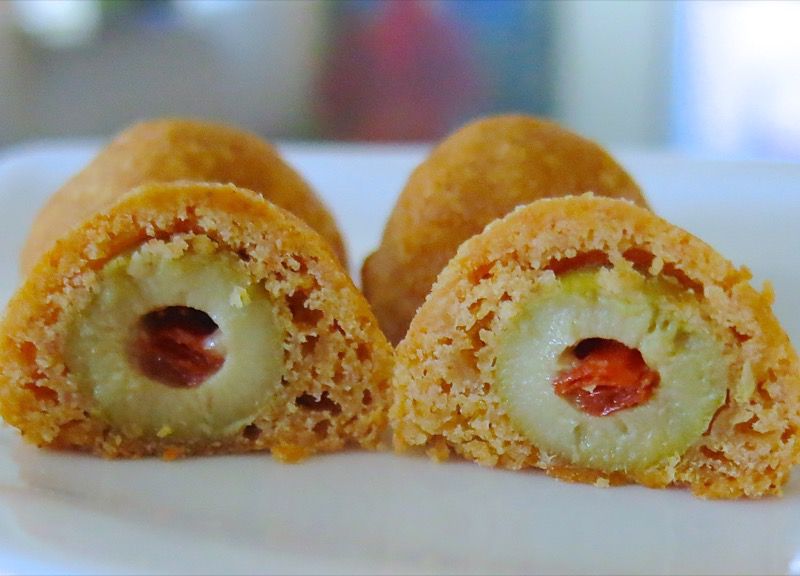 And I did. Eventually. The bites must be very cold before hitting the very hot oven to puff up. Otherwise, they will flop out and melt around the olive. Why were such instructions not included in the recipe? Well, it was their first book. They got better, and so did I!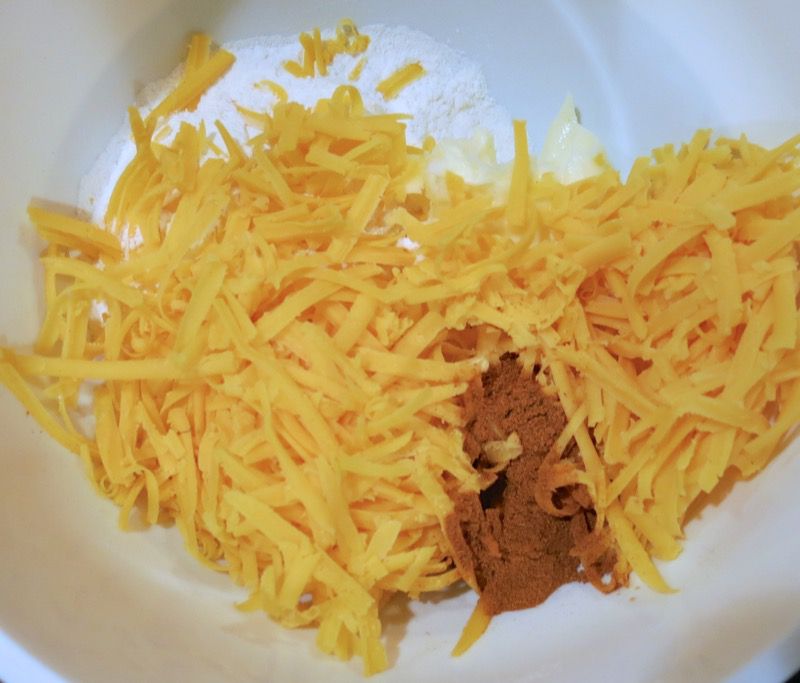 Few ingredients in the pastry, mooshed together by hand, then chilled. I now use Imperial Cheese, but a grated sharp cheddar is in the original recipe.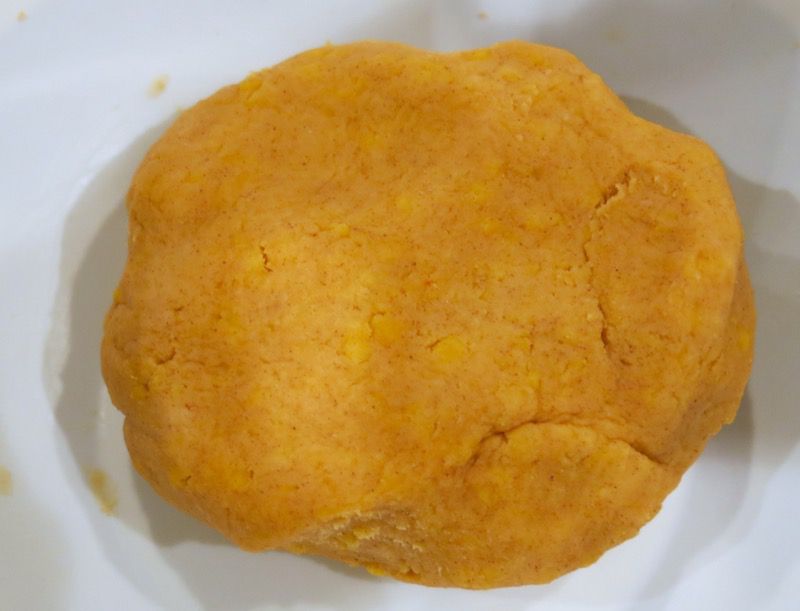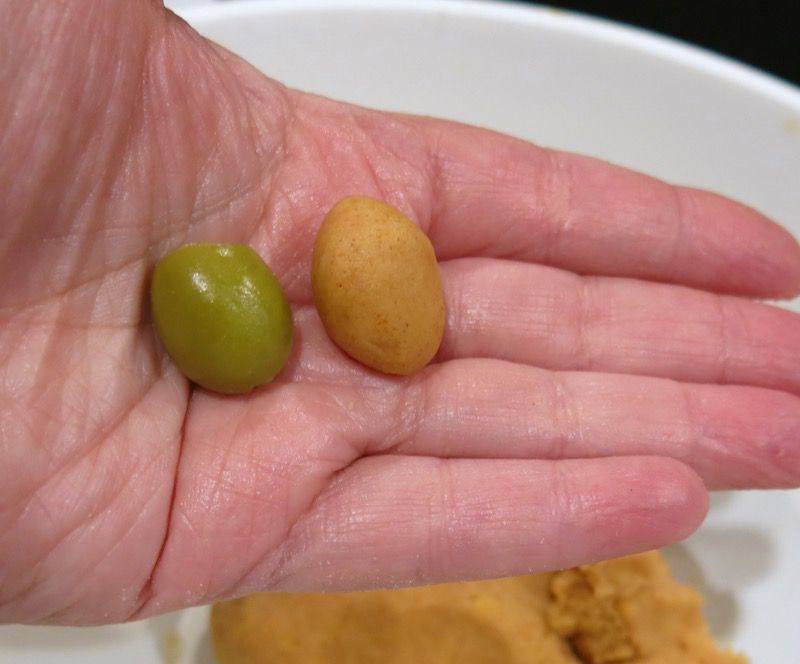 How to form the perfect olive cheese puffs? A bit of dough a little bigger than the olive will provide just the right balance of cheese, fatty pastry and crisp texture to pair with the meaty and very salty bold olive.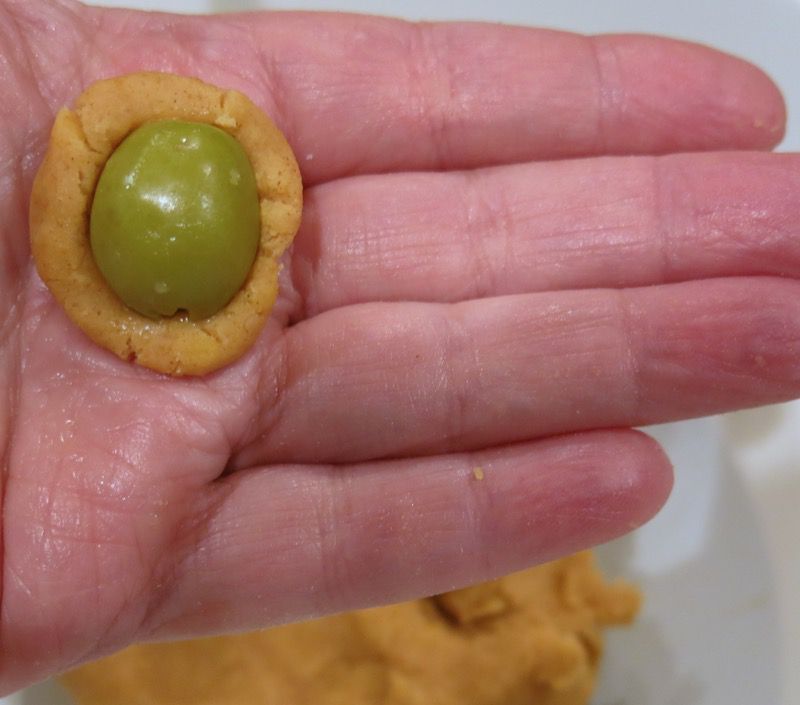 Roll between palms to cover the olive with pastry, completely.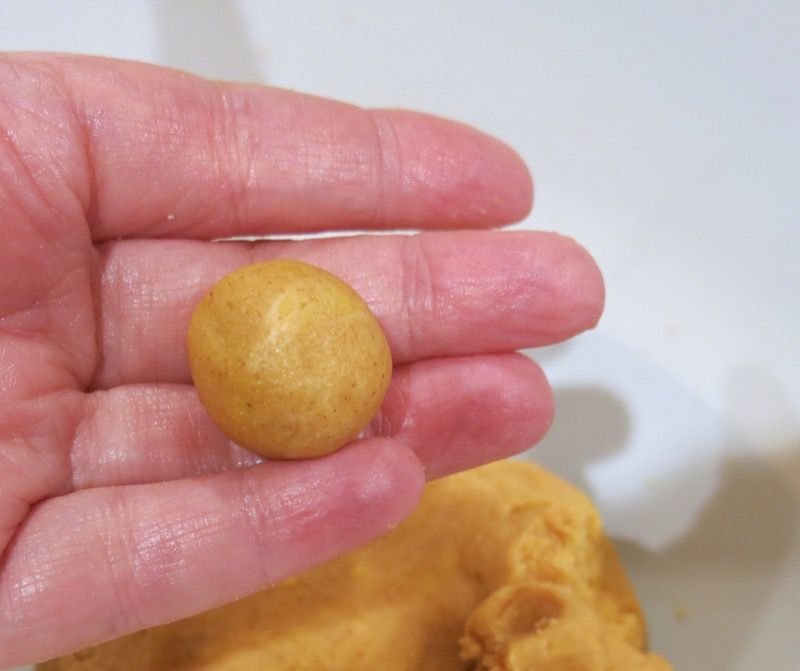 Sit properly on parchment covered cookie sheet to make a flat bottom for freezing overnight. Pack in labelled and dated ziplock freezer bags the next day and bake as needed. The flat bottom will enable you to place them on the baking sheet without worrying about them rolling all over. Remember, the oven needs to be hot, and the pastries need to be cold, or frozen for best puffy results.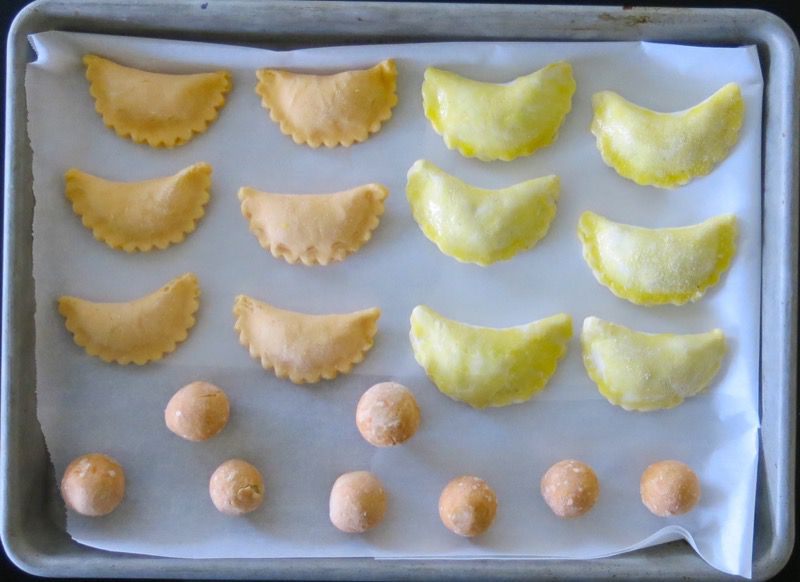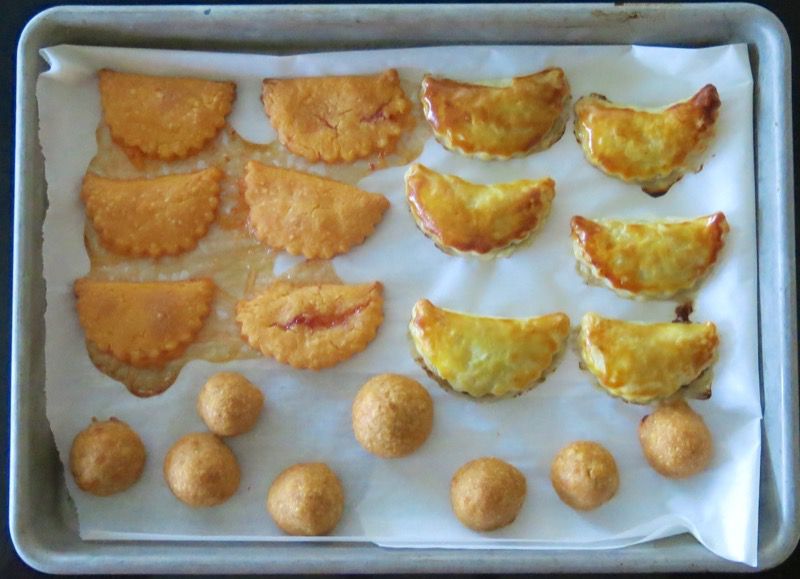 See the lovely puffs? No pancakes within view, though had to go back to the drawing board on the Red Pepper Jelly Turnovers that leaked!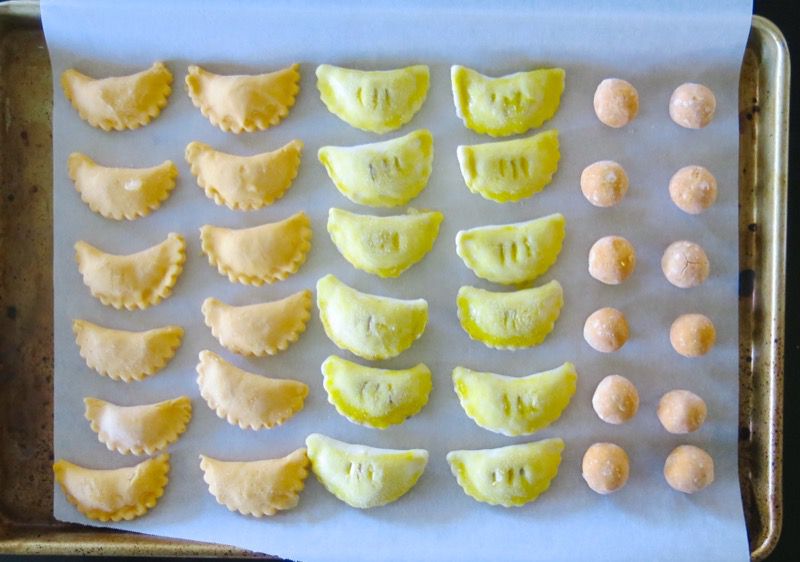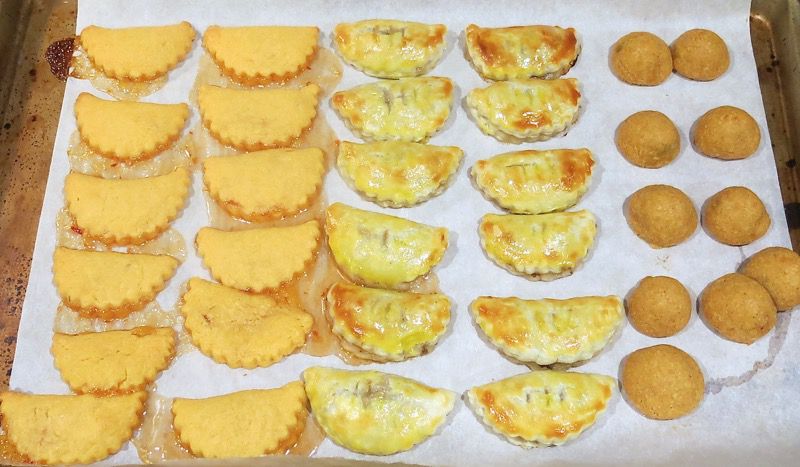 Again, perfection. Try to make them all the same size. There is one small one, above. Can you see it? "One of these things is not like the others…" Pop it in your mouth and do better next time.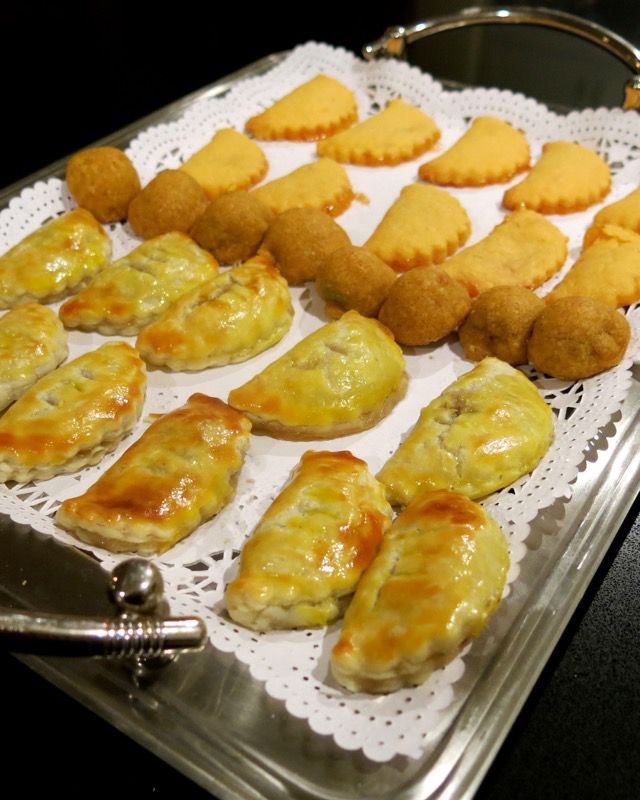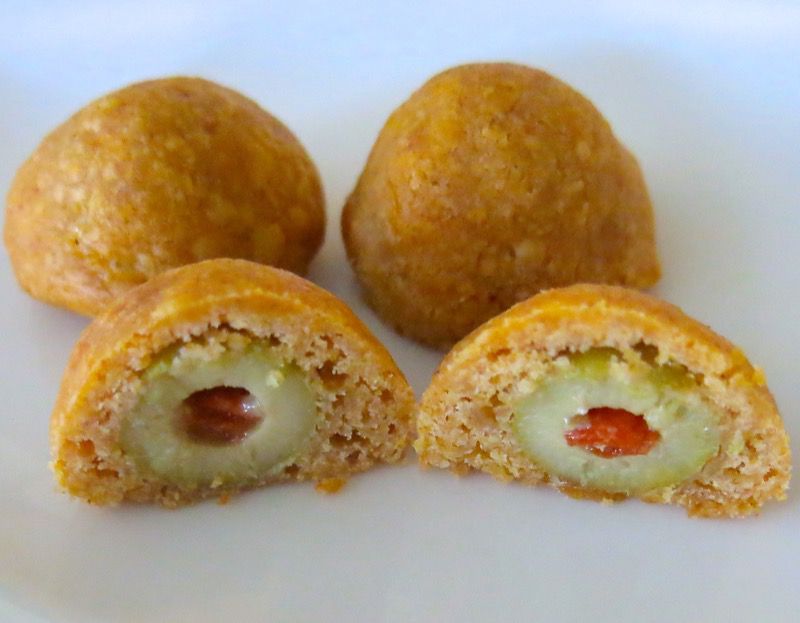 When interrogating my guests this past Christmas about which appetizer they liked best, and why, Sara said, "The olive cheese puffs were the most unexpected bite. It was so delicious and though I knew it was cheese pastry with an olive inside, I did not expect the texture and flavour to be so completely satisfying. " (Apologies, Sara. I may have exaggerated your response, a little.)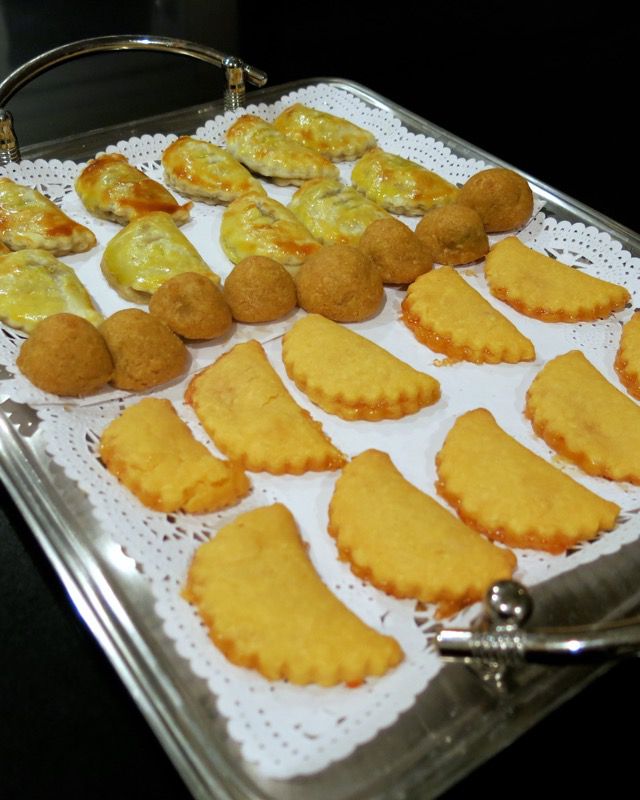 Happy 2015 to one and all! Here is to reviving those retro-morsels! Share your favourites it the comments section below. Inquiring minds want to know.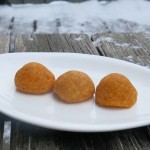 Olive Cheese Puffs


This recipe was in the very first Best of Bridge cookbook with a yield of 24 (obviously there was a lot of dough per bite). I made them that way once, and learned immediately that these must be refrigerated before entering a hot oven, or they will be flat as a pancake with a little round bump in the middle. The fat content is high, so the dough must be very cold when put into the hot oven to maintain the lovely round shape. A family favourite for over 30 years!
Total Time
1
hour
10
minutes
Ingredients
24

small green pimento stuffed lives

( or olives of your choice)

1/4

cup

soft butter

1

cup

sharp cheddar cheese

, grated

1/4

tsp

. salt

1/2

cup

flour

1/2

tsp

. paprika

(i add 1 teaspoon as I have some lovely fresh paprika from Europe)
Instructions
Grate the cheese in the Thermomix machine for 2 second on Turbo; combine ingredients with hands until smooth and forms a ball

Make a ball with the dough a little bigger than the olive; mold dough around olive

Roll between palms to ensure dough is completely and evenly encasing olive

Refrigerate 30 minutes

Preheat oven to 400F

Bake on cookie sheet lined with parchment paper for 10 minutes or until bottom is golden and dough has puffed around each olive

These freeze well if wrapped tightly and can be reheated (still frozen) for 5 minutes at 325 F OR

Freeze individually on parchment lines sheet before baking; store in freezer zip lock bags

Preheat oven to 400F

Bake, not thawed, for 12-13 minutes, or until bottom is golden and dough has puffed around each olive