What is more Canadian than baking with a friend?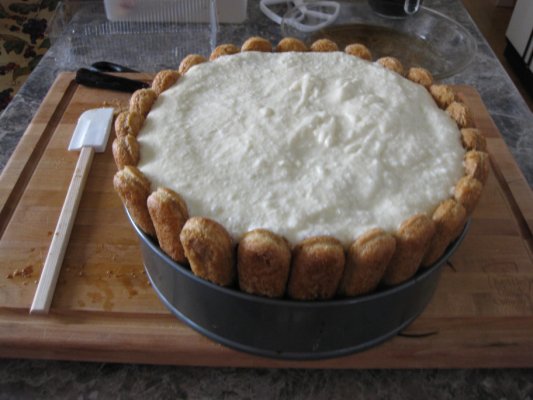 Lynda called and asked for my traditional Tiramisu recipe. It wasn't that she hadn't made tiramisu; it was that she wanted to make it with the biscuits standing up. Of course I offered to make it with her. It is so gratifying to share a passion with a friend. I packed up my little car with my ever-ready "Tiramisu Baking Kit" and headed off over the freeway to Lynda's lovely kitchen. We whipped, whisked and whirled our way through an hour of good old fashioned friendly fervour; she at her Thermomix, me at my Kitchen Aide.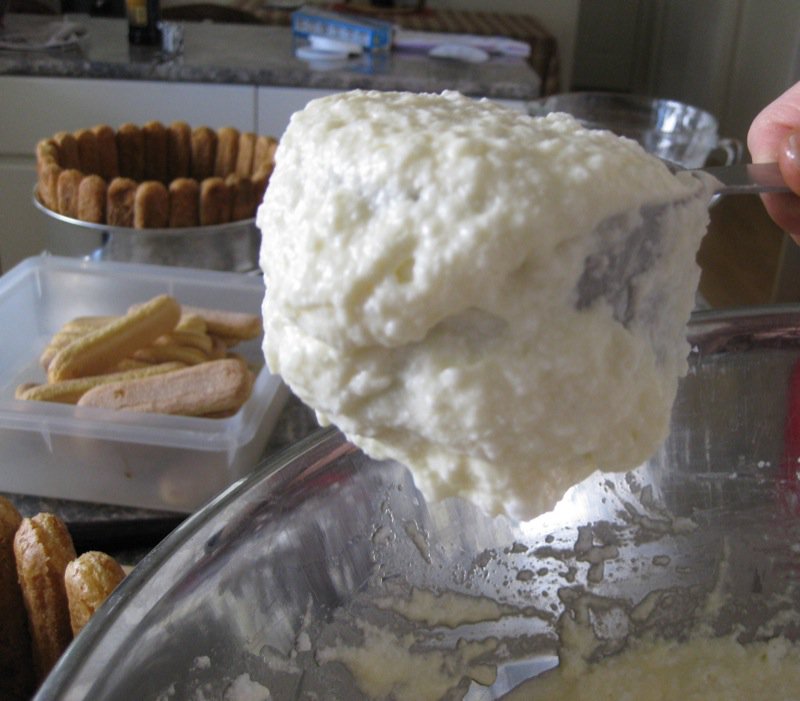 Does this not make your Tiramisu taste buds tingle with anticipation?
This light and creamy delicacy is layered between spongy liqueur and espresso laden biscuits. Getting the sides to stand up is only a bit tricky. The sides go in first, and then the bottom. To serve it, I tie a wide wired ribbon around it with a big bow, add flowers to the bow, and sprinkle it with cocoa. It is a show stopper: always a decadent delicacy.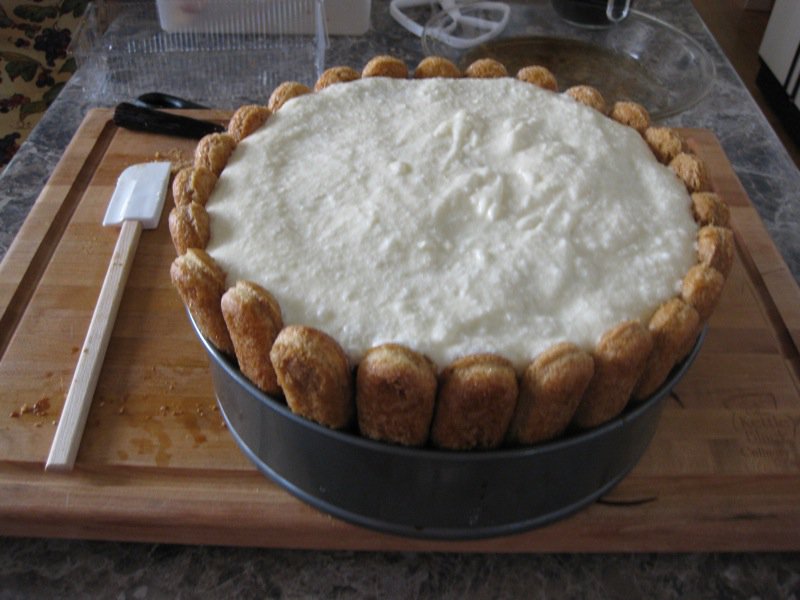 Linda celebrating her newly liberated powers, below!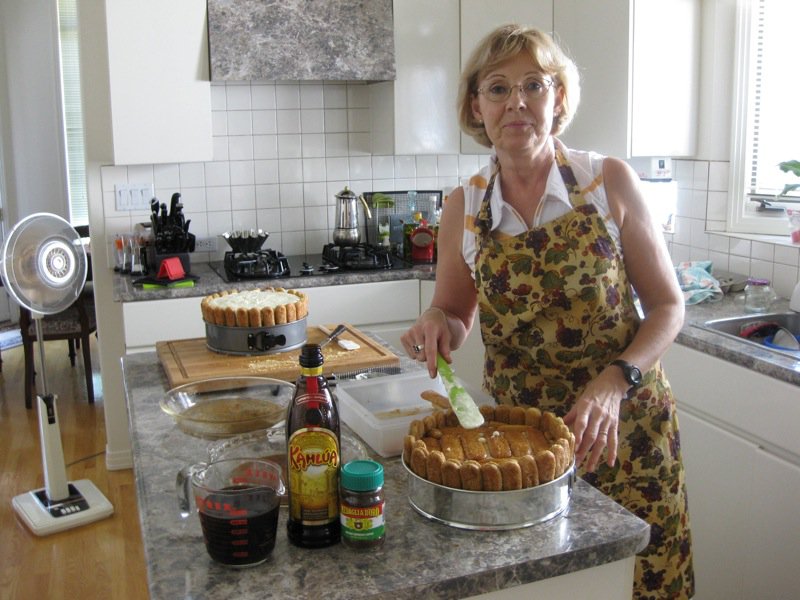 Vanja's Favourite Dessert in the Whole World is this traditional Tiramisu recipe. I make a tiramisu for his birthday every year, and definitely more than that. It has been out family's "Special Occasion" cake for several years. He adores the luscious, thick, mascarpone cream oozing between the Grand Marnier and espresso soaked Lady Fingers. I appreciate this new addition to my traditional prairie farm recipes. It is a beautiful family fit within our evolving culinary landscape.

I am all about tradition, yet I am also all about change. I work at whipping up what I think is delectable and delightful for him to sample and savour. Yet, he is not at all eager to be my human guinea pig. Vanja is not the adventurous type when it comes to food. Not one bit. I am motivated to action when I hear him shuffle from room to room, hands in his pockets (I know I didn't hear that part), opening and closing the fridge and cupboard doors with reckless abandon and a muffled, "Why isn't there anything good to eat around here?" Now, that is definitely time for Tiramisu! Where is my traditional Tiramisu recipe?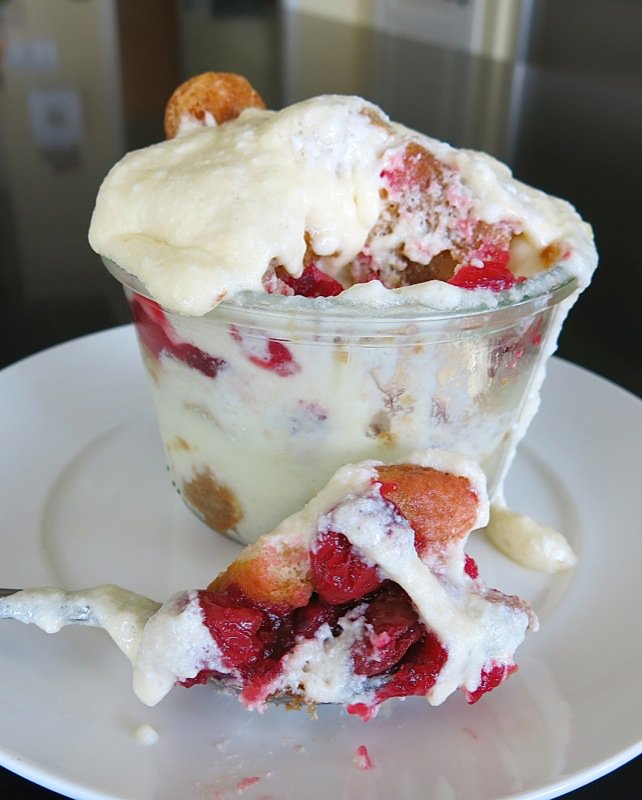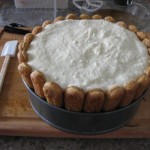 Traditional and Classic Tiramisu
This is a double recipe. It makes a huge 10 inch spring form pan full to the top of the Lady Fingers, with a little left over, if you like to like the pan! 😉
Ingredients
2

x 500 ml Mascarpone cheese

, room temperature

2

bags of Lady Finger biscuit cookies

(4 packets in each bag)

1

dozen extra large eggs

, room temperature

12

scant tablespoons white sugar

1 ¼

cup

strong homemade espresso

, OR (if absolutely necessary)

3

tablespoons

instant espresso into 1 ¼ cup hot water

¾

cup

Kahlua or Grand Marnier

1 10

" spring form pan
Instructions
Instructions for filling:
Separate eggs; put yolks in a small bowl and whites in your largest mixing bowl (the large bowl of your Kitchen Aid, or something similar)

Beat whites with a pinch of salt until soft peaks form, then a wee bit longer; transfer to another bowl

Place egg yolks into large bowl whites were in; add sugar to the yolks and beat until dissolved, thick, foamy, and creamy (a good 5-7 minutes)

Add Mascarpone to the yolk mixture, 500mL at a time; beat until thick, light, and creamy: 7-10 minutes

While yolk concoction is beating; prepare espresso
Instructions for Lady Finger "crust";
Prepare spring form pan by reversing the bottom to enable easy removal of cake (edges or lips of bottom of spring form pan must face downward)

Pour into shallow dish with sides; add Kahlua (or Grand Marnier) to espresso, and dip each side of each Lady Finger into it, extremely quickly: dunk-dunk

Line sides, then bottom of spring form pan with biscuits, sugar side in, depending upon the quality of the biscuit, as best side faces out
Putting the Tiramisu together:
Fold whites carefully into yolk mixture, retaining as much air as possible

Using a large scoop, or measuring cup, gently ladle Mascarpone mixture over bottom layer of biscuits; each layer will take three very generous (heaping) cupfuls of Mascarpone mixture

Dip more biscuits into the espresso liquid; layer over the Mascarpone mixture

Repeat with lush layer of Mascarpone mixture over the biscuits, then another layer of biscuits dipped in espresso liquid

Finish the final layer with the remaining cream

Freeze immediately in pan, as is; after 6-8 hours, remove sides from spring form pan

Using a table knife, release bottom of spring form pan from cake; wrap tightly with plastic wrap

Take out of freezer two hours before service; wrap a large ribbon around the cake when still frozen, if presenting cake whole

Sprinkle top with cocoa; slice and serve garnished with fresh berries and a mint leaf

This will keep beautifully for at least three months wrapped well in freezer
Recipe Notes
These Lady Fingers absorb a lot of liquid very quickly, so don't take your eyes off of them! Dip each in the liquid, and turn over, and out. Fast-fast-fast.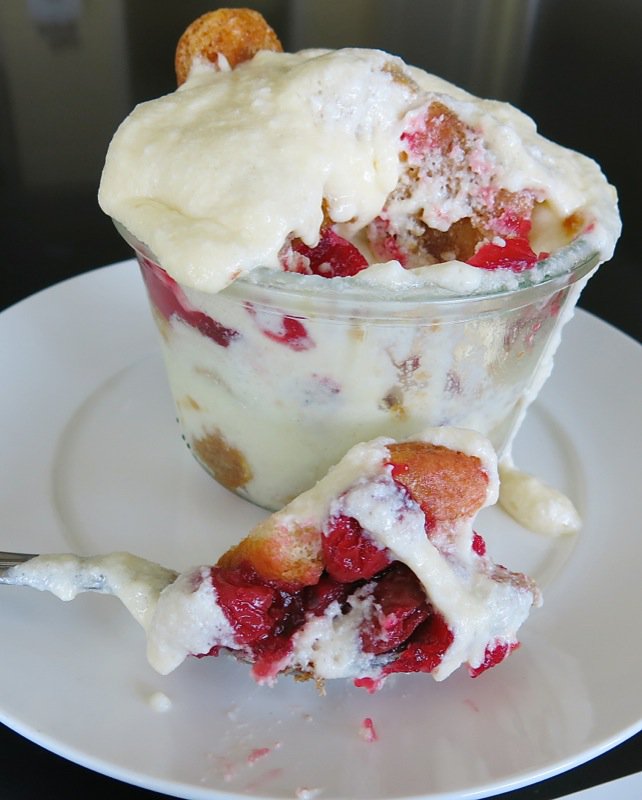 Homemade Evans Sour Cherry Tiramisu is a new family favourite created just in 2014 with my own Evans sour cherries that I grow in my garden made into the most amazing homemade Sour Cherry Pie Filling. What a delicious addition to a classic staple.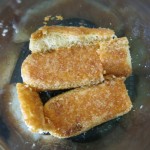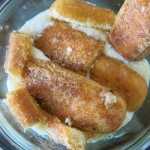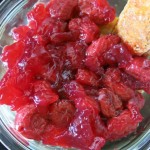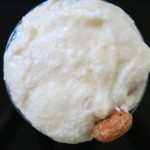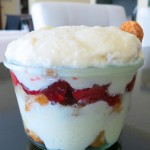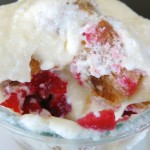 Tiramisu is a breeze to make. Easy-peasy. Demystify it. Dispel your fear. Just do it. And, you will discover that you actually can!