Gruyère Cheese Shortbread Crackers: "The elusive recipe" for Shortbread Cheese Crackers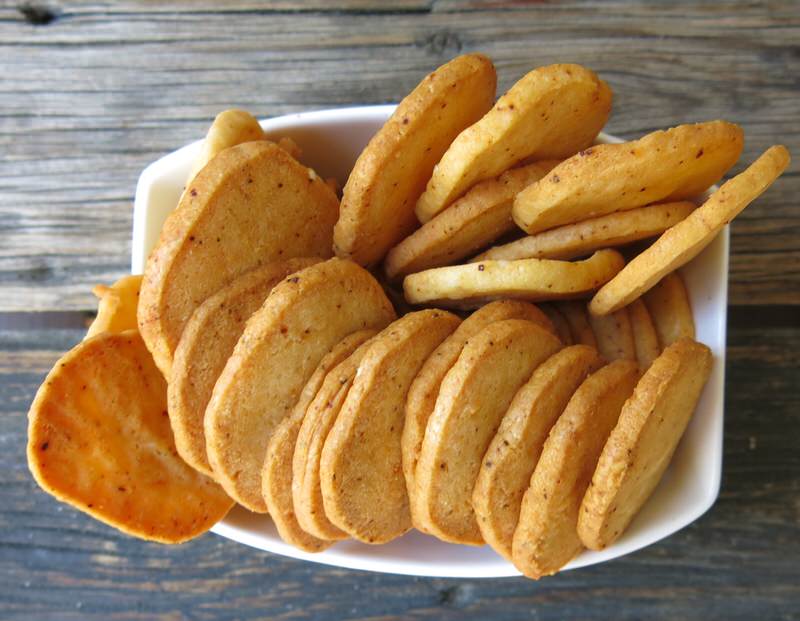 Gruyère Cheese Shortbread Crackers Recipe is the elusive cheese cracker recipe I have been searching for. Silly me. Because the crackers are orange and taste of cheese, I had assumed I was looking for a cheddar shortbread cracker recipe. The recipe for "Cheese Crackers" is on the Thermomix Basic Cookbook Recipe Chip, so I tried it. Gruyère cheese. No problem. Gruyère is a favourite of Vanja's and one of mine, as well.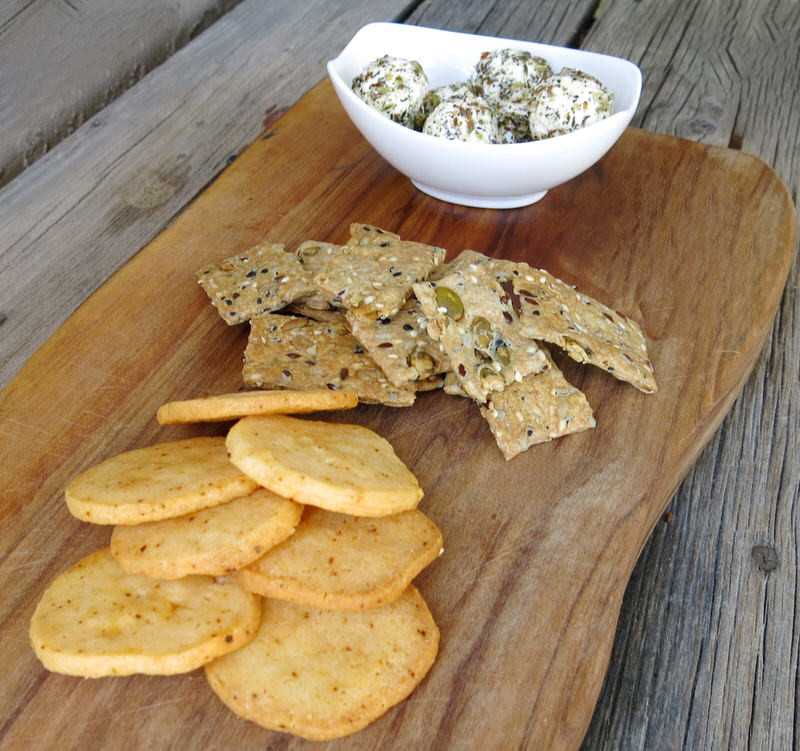 What? Once adding the Piment d'espelette, the dough turned orange. A lot more orange than I would have imagined with the amount of Piment d'espelette.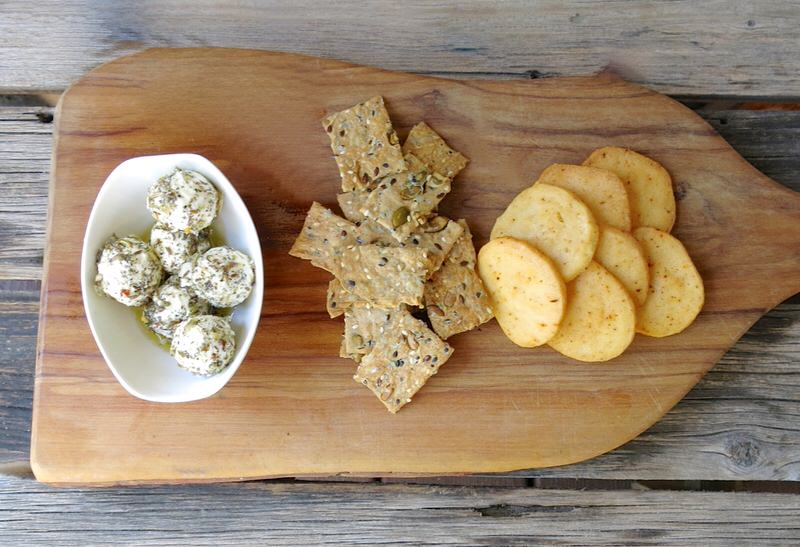 The dough "looked" like "the cheese cracker dough" I was aspiring toward. When baked, the aroma was intoxicating, and at first bite, I realized that all this time, I was searching for cheddar recipes and using cheddar to create a shortbread cracker that never rose to the occasion. Well, my friends. This cracker rises. It greets your tongue with an unforgettable "hello", crunches delicately over your palate and melts into velvet submission of irresistible pleasure, peppered with a little perky stand-up hit of spice just at the finish. It is the Gruyère.
Gruyère Cheese Shortbread Crackers: Mis en Place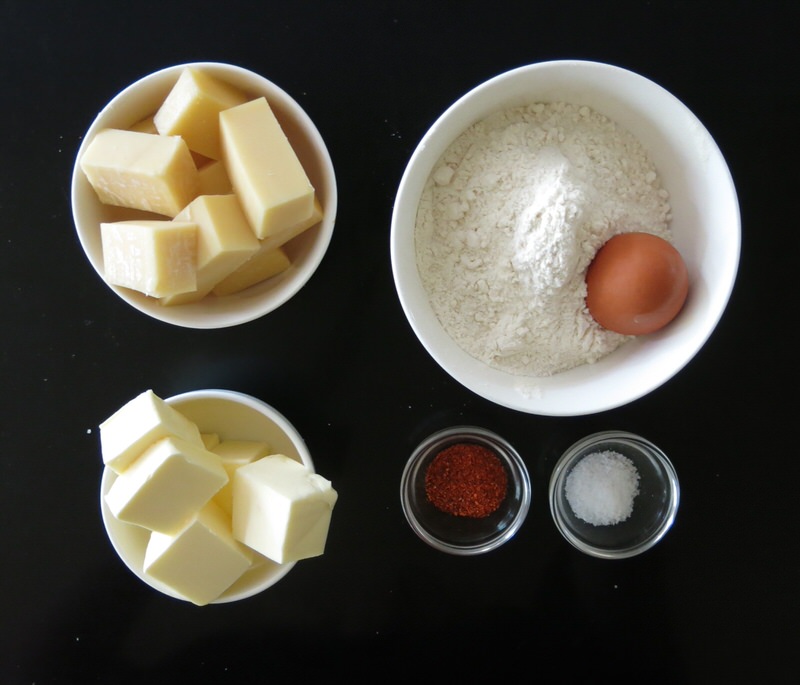 Gorgeous Gruyère. The best you can lay your hands on. Flour. Know-your-farmer-organic eggs. Butter. Creamy, fatty butter. Piment d'espelette. Not a requirement, but it is a very special ingredient that presents itself in its full-faced beauty in this recipe. And salt.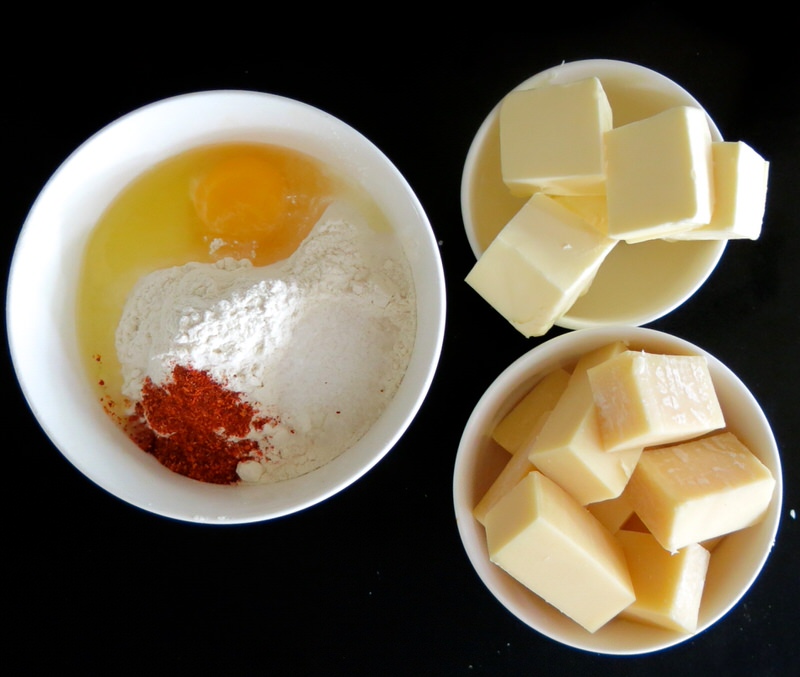 Not too complicated. The transformation of simple ingredients into a masterpiece can be yours to do.
Gruyère Cheese Shortbread Crackers: Making the Dough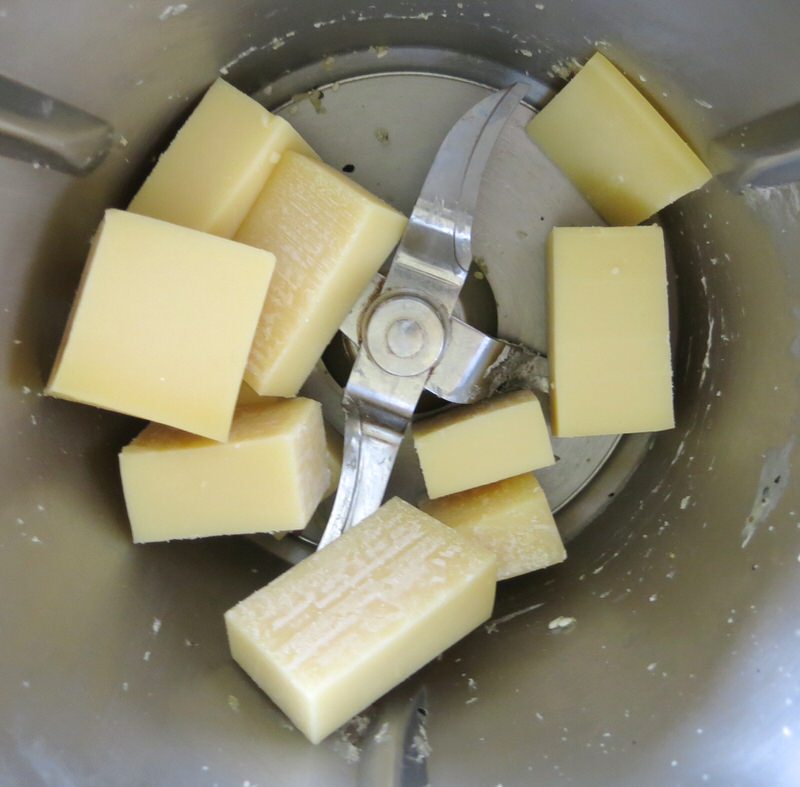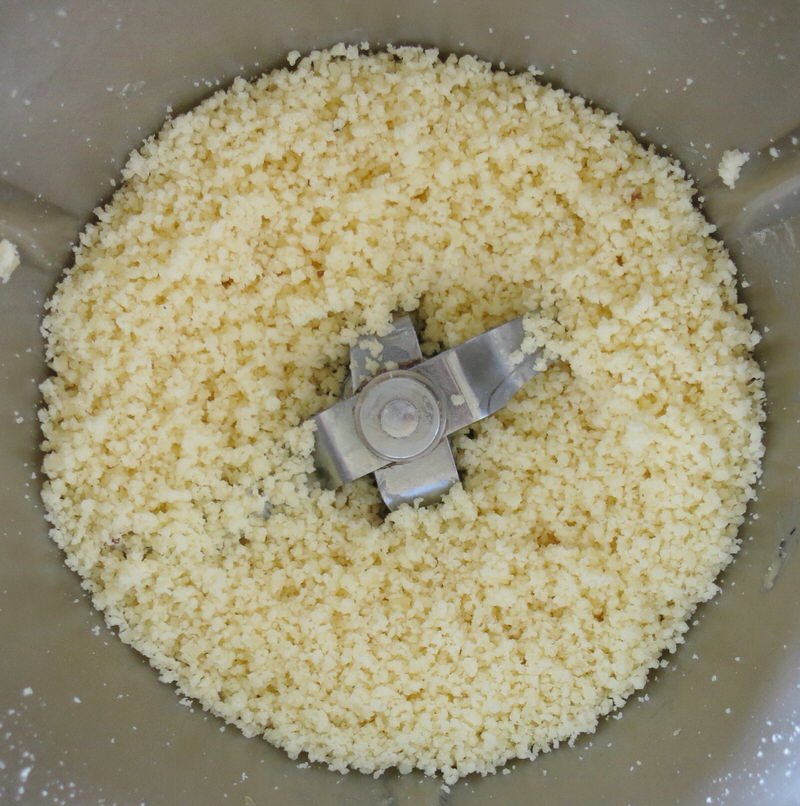 Grate the cheese. I use my Thermomix because it takes 2-3 seconds. Powerful aroma.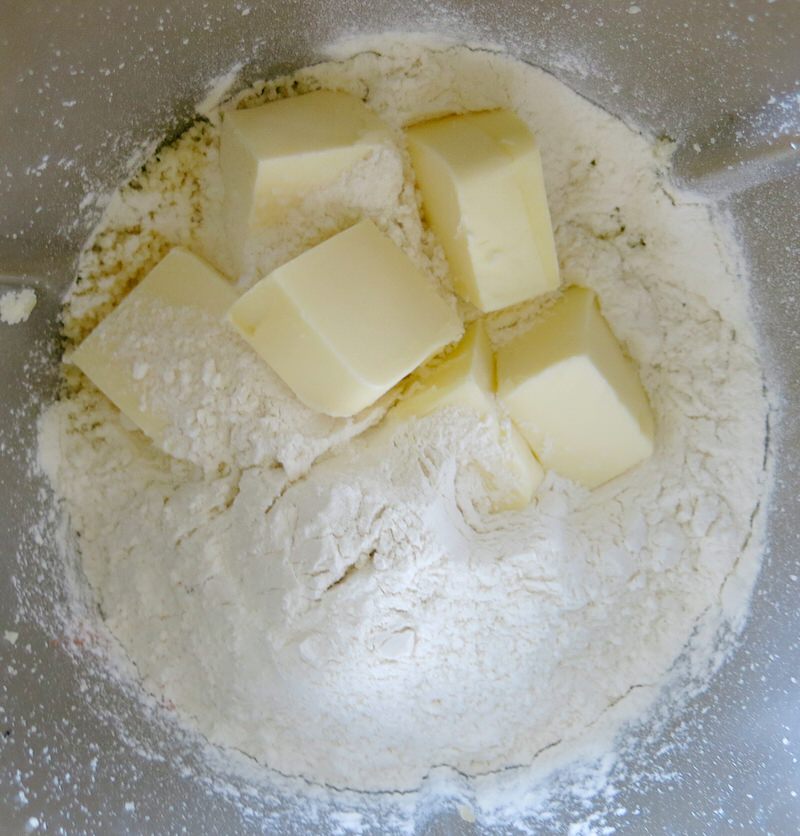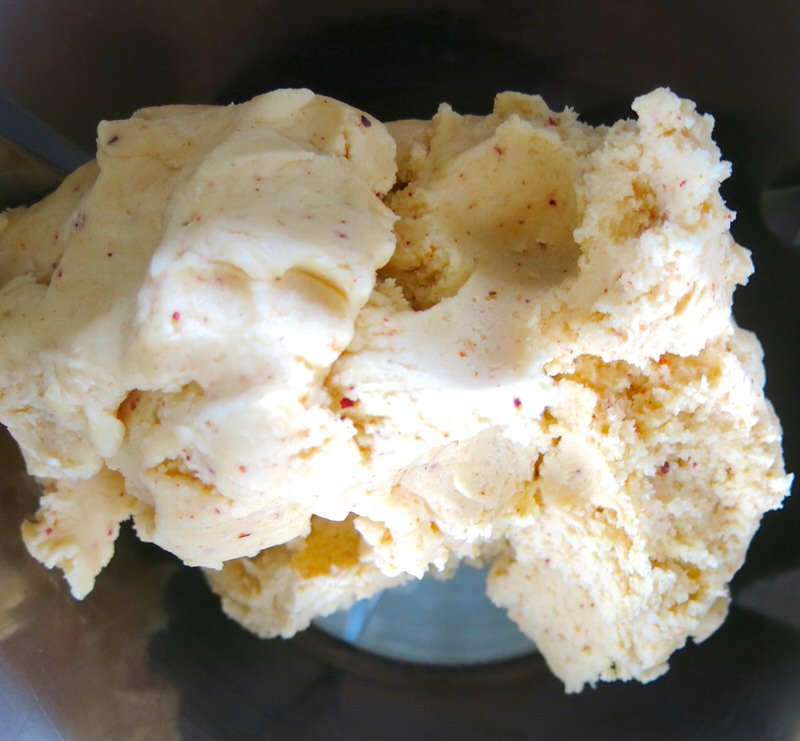 Remaining ingredients go in. Mix. Knead. One minute later: dough.
Gruyère Cheese Shortbread Crackers: Shaping the Dough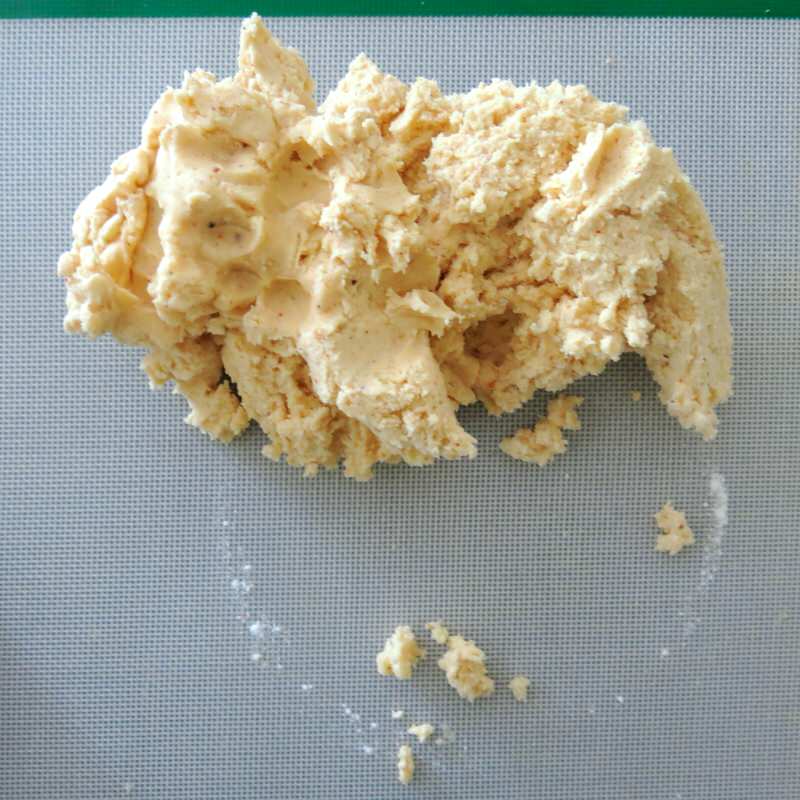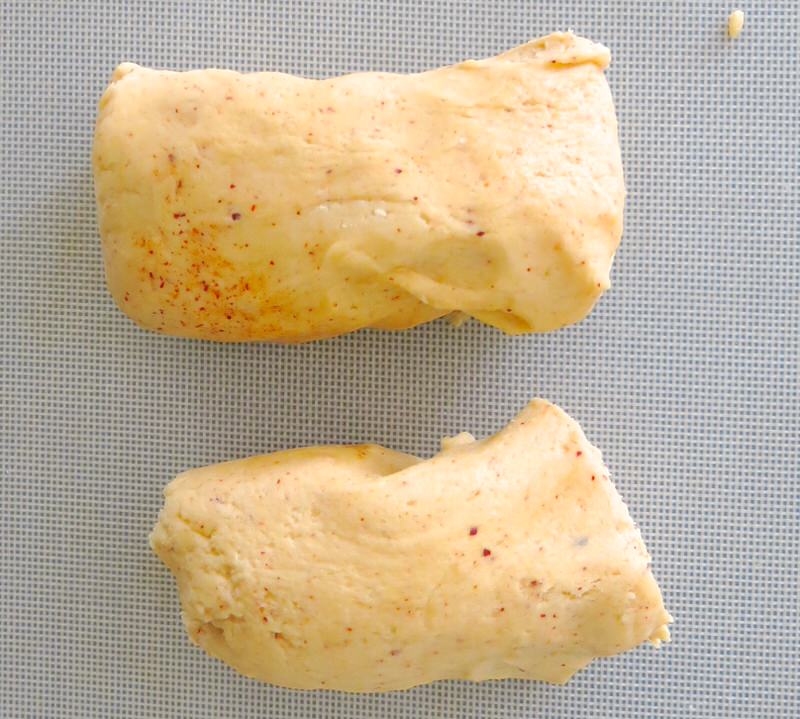 Bring it together. Divide it.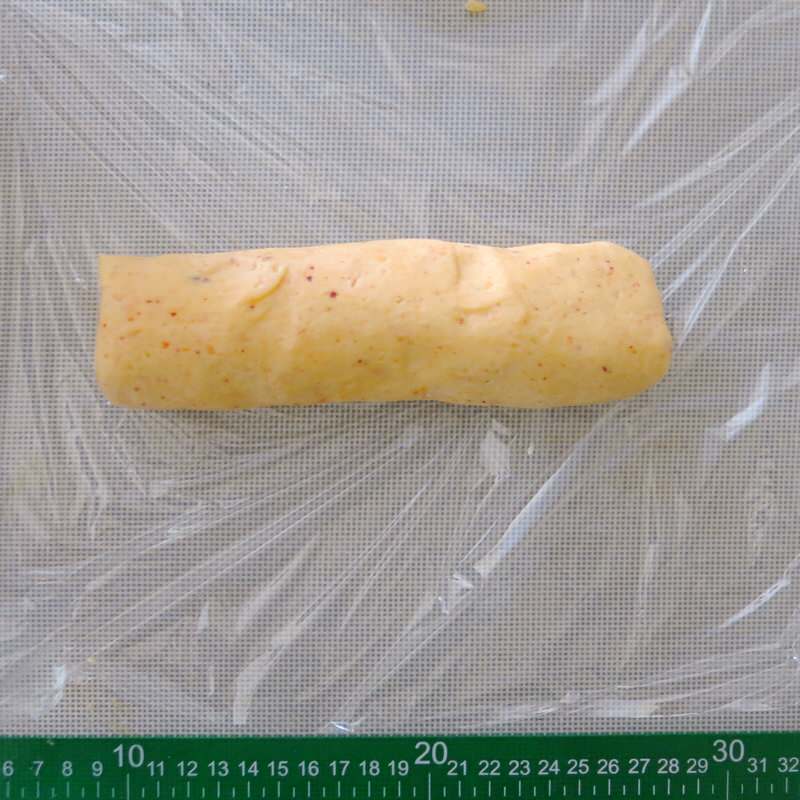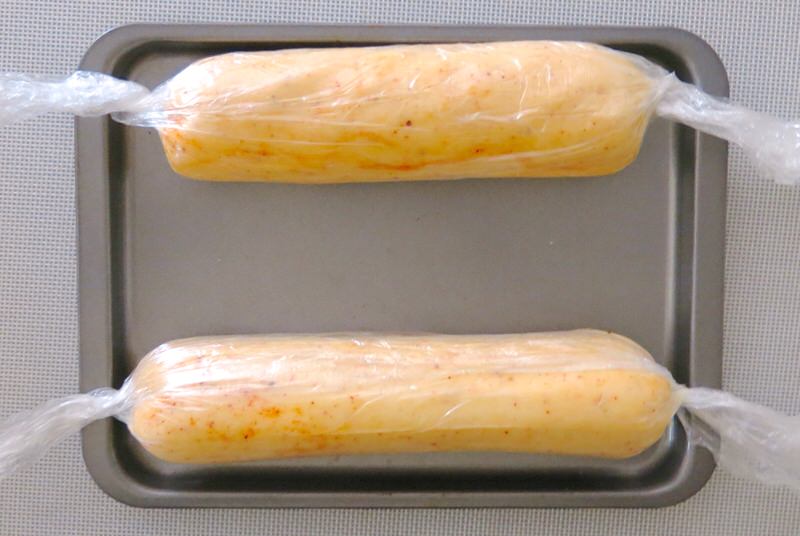 Shape it into logs the circumference you want your crackers to be. Wrap each. Chill.
Gruyère Cheese Shortbread Crackers: Cutting the Crackers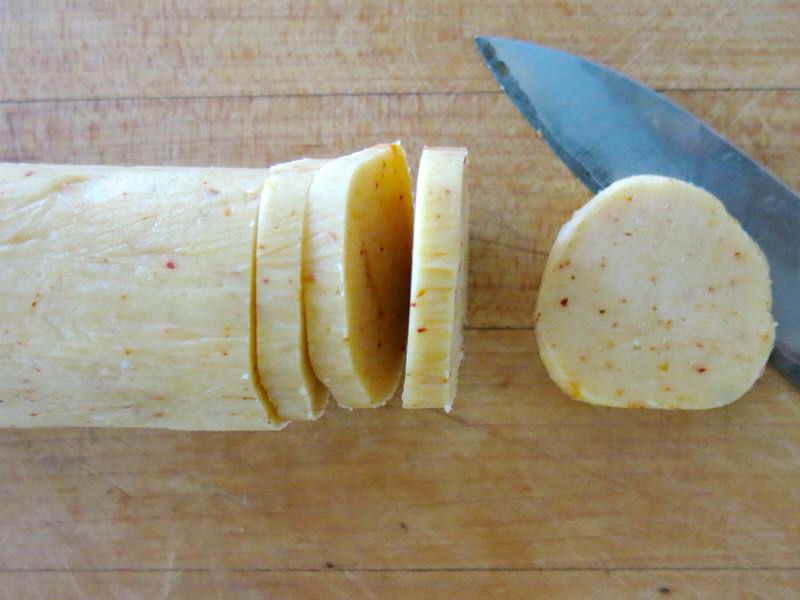 Slice. Not too thin. This is a shortcrust cracker. Let the fat present itself in the fullness of its glory in each slice.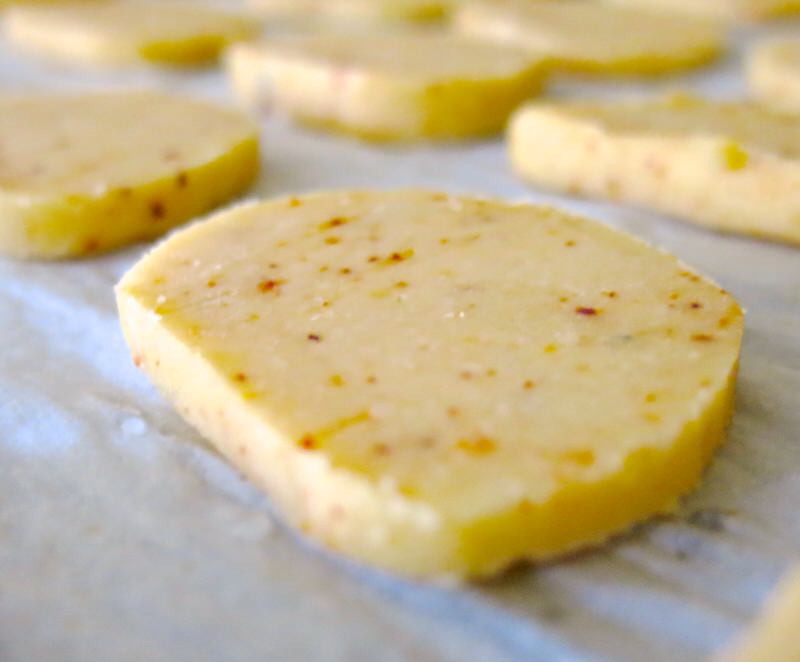 Certainly, simple.
Gruyère Cheese Shortbread Crackers: Baking the Crackers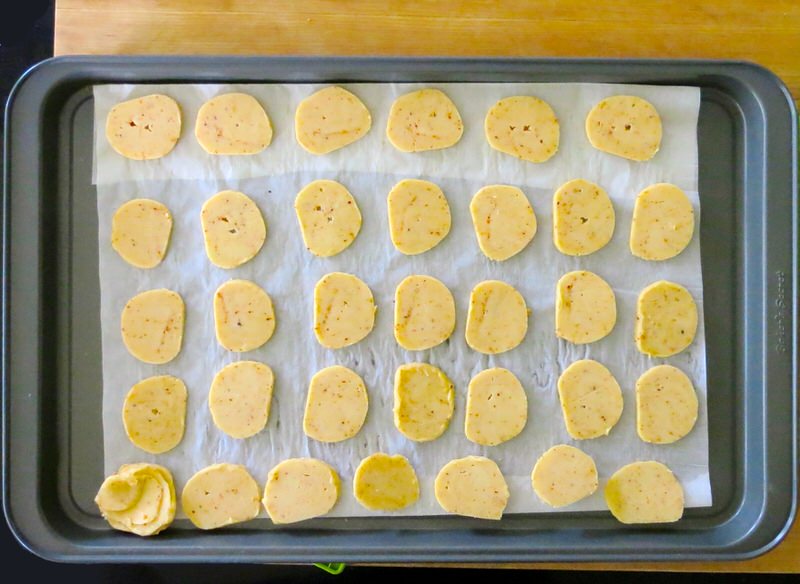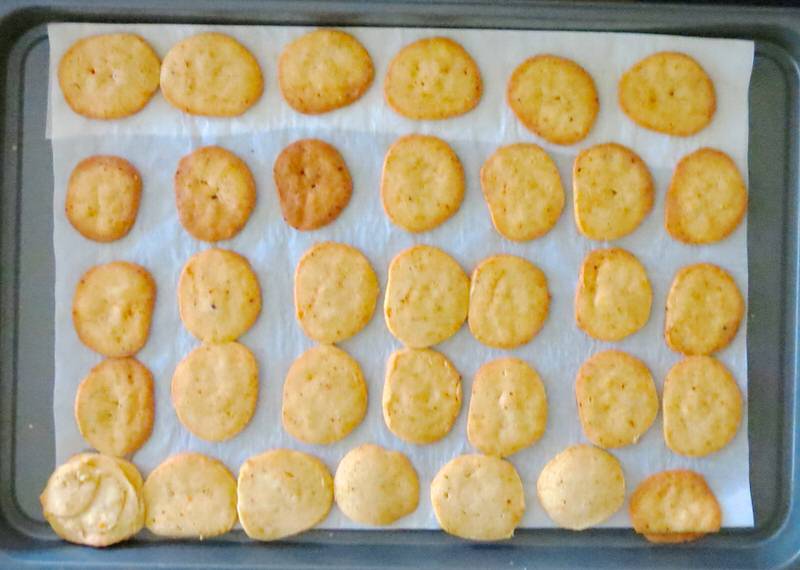 I like the rustic imperfectness of each one.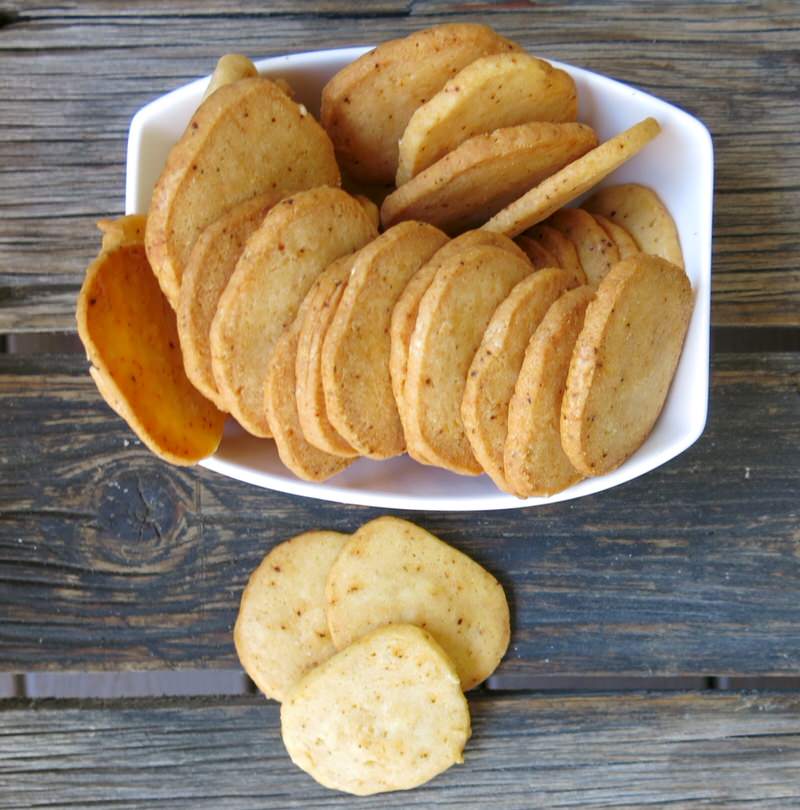 And the substantial slice. This is not a wisp of a cracker. This is a cracker that with presence.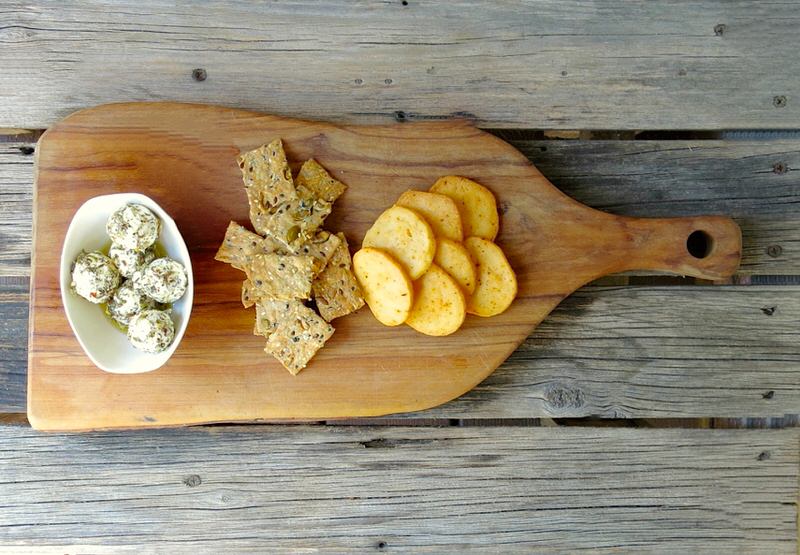 It can stand alone. It might be best on its own, without a dip or a topping. It certainly serves well as both but is one cracker that is complete all by itself. Yes, it is. I am hooked on these crackers. The other crackers in the above image are Healthy Seed Crackers. Both are served with Homemade Yogurt Cheese Balls. Do you have a cracker recipe like that? Let me know if you do – or, if you make this one!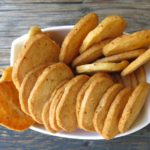 Gruyère Cheese Shortbread Crackers
This recipe from the English Thermomix Basic Cookbook is "the recipe" for the best shortbread cheese crackers you will make. The addition of the pepper spice choice is important. Irresistible!
Ingredients
200

grams

Edam or Gruyere cheese

cut into pieces

200

grams

flour

120

grams

butter

chilled, cut into pieces

1

egg

1

teaspoon

salt

1

teaspoon

Piment d'Espelette OR ancho chili

chilpotle chili, etc…Spanish smoky paprika

cumin seeds

for sprinkling (optional)

sesame seeds

for sprinkling (optional)
Instructions
Place cheese into mixing bowl; chop for 10 seconds at speed 7

Add flour, butter, egg and salt; mix for 30 seconds at speed 4

Remove dough from mixing bowl; place on a long sheet of cling film and shape a thin log (approx. 40 cm long, Ø 4 cm)

Wrap log in cling film and refrigerate until firm enough to cut into slices (2 hours)

Preheat oven to 355°F; line a baking tray with baking paper and set aside

Cut dough log into thin slices (3 mm thick); place slices onto prepared baking tray, sprinkle with cumin or sesame seeds

6, Bake for 10-15 minutes until golden brown; cool on a cooling rack before serving or storing in air-tight container