With thanks to Nicole!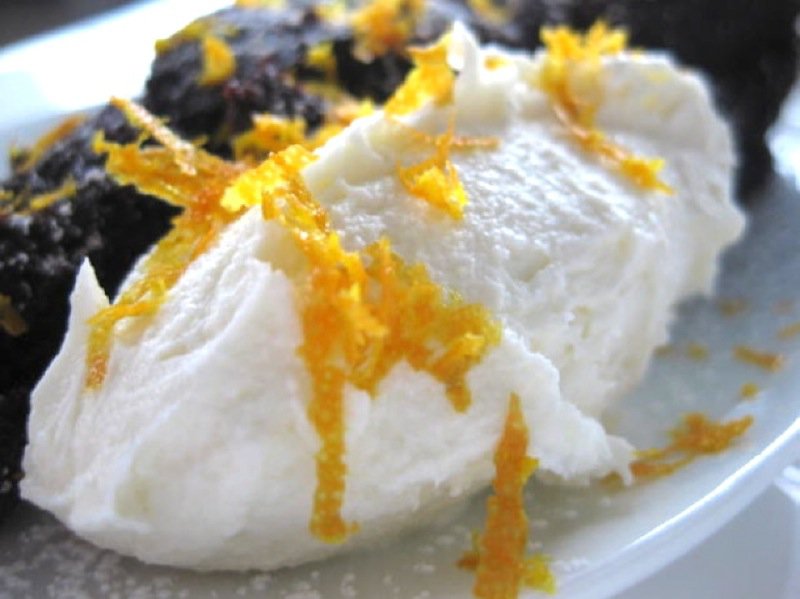 This is "the" créme fraîche recipe. The real one. This is what all of the fuss is about. This is thick, unctuous, creamy, silken and sumptuous after 48 hours. How can it be refreshing when it is so sinfully heavy and almost cloying? It is. It pairs perfectly with the decadent Chocolate Brownie, here. Below, it is 24 hours old. The texture is lustrous, but not yet set.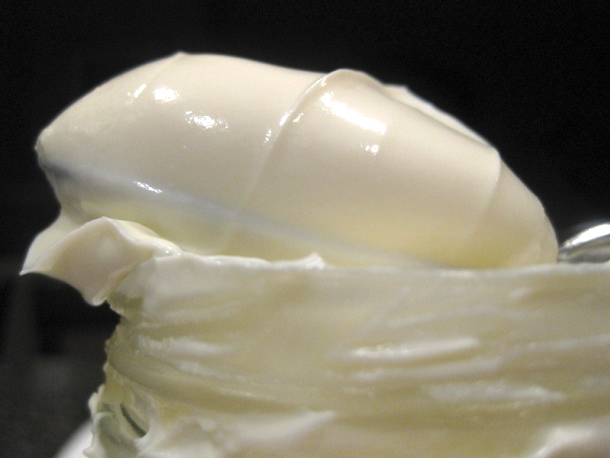 As Nicole said, in her message to me after the Solstice Supper, " My French Granny was a dedicated Creme Fraiche maker and insisted there was but ONE way to do it!!" Hmmm. I thought I knew how. I had seen it made many times with a tablespoon of vinegar added to a cup of heavy cream, and left overnight on the counter to thicken. That is how I always made mine. And I thought that was good. Well, it was. But. this is special:
So, that's what I did. I drove my little car right over to Planet Organic and investigated. Found it! Vital Green Farms is from Picture Butte, and produces this cream reminiscent of that top layer straight from the cow. I have not had cream like this since I was very young and living on a farm as a newly wed with my first child. My family doctor, Gene Boehme, had a small farm just 2 kilometers out of Lethbridge. We rented a little house on it, and reaped many of the farm benefits and still basically lived just on the edge of the city. The fresh milk and cream was one of them. I used to make the most spectacular ice creams with that cream in those days.
I followed Nicole's instructions and this is the mixture immediately after it was combined.
Tightly sealed in a jar, away it went into a dark corner on the counter overnight. I was full of anticipation….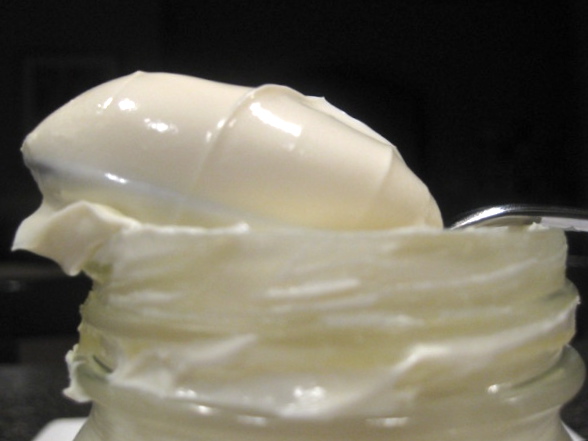 And was not disappointed. It was really thick after 24 hours. I gave it a thorough mixing up then popped it into the fridge as per instructions. And, look what was waiting for me the next day (48 hours, later)! Just like in the movies! Ok, but it would be if there was a movie about créme fraîche!
I usually have V. (a friend of ours) for dinner once a week, and I made a deadly Chocolate Brownie for dessert just so that I could have an excuse to try out this recipe. Nicole said it keeps two weeks, so now I need other ideas about how to use it. I absolutely hate wasting food. This will be perfect, however, on the Chocolate Brownie for dinner tonight!
If you have other ideas, please let me know. I am all ears. And, by all means, try this incredible recipe when you need a little something special to brighten up your week.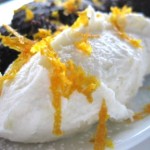 Nicole's French Grandmother's Créme Fraîche Recipe


The most sumptuous, scrump-tuous créme fraîch - ever. If you can't get a high fat cream, don't bother.
Total Time
2
days
1
minute
Ingredients
A GLASS jar with a lid

2

cups

heaviest cream available

(50+% was her choice)

3

tbsp

of full fat buttermilk
Instructions
Put the cream in a pan and warm just to take the chill off (kind of "tepid" you'd probably say), or leave on the counter until room temperature

Put it into the glass jar and add the buttermilk; leave it on the counter, out of the sun, for 24 hours

Take the lid off the next day and give it a good swirl

Put it into the fridge for 24 more hours to thicken up: it will REALLY thicken
Recipe Notes
Final Notes from Nicole: That's it. Good for about a week. You can whip it, sweeten it, salt it, or just eat it that way. Amazing stuff!
When I make mine, I get all my milk supplies from Planet Organic so it's local AND organic. Just like when I was MUCH younger!!