Homemade Almond Milk: Velvet Textured, Full Bodied, Fragrant and Delicious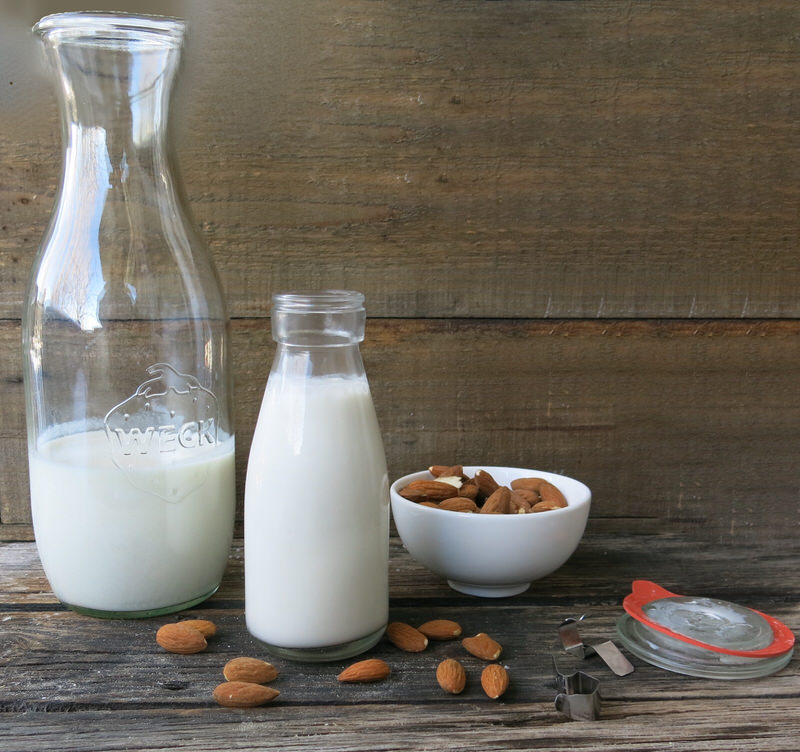 This recipe does make a good litre of Homemade Almond Milk, but it is so delicious that every time I make it, I drink too much before the photos are taken!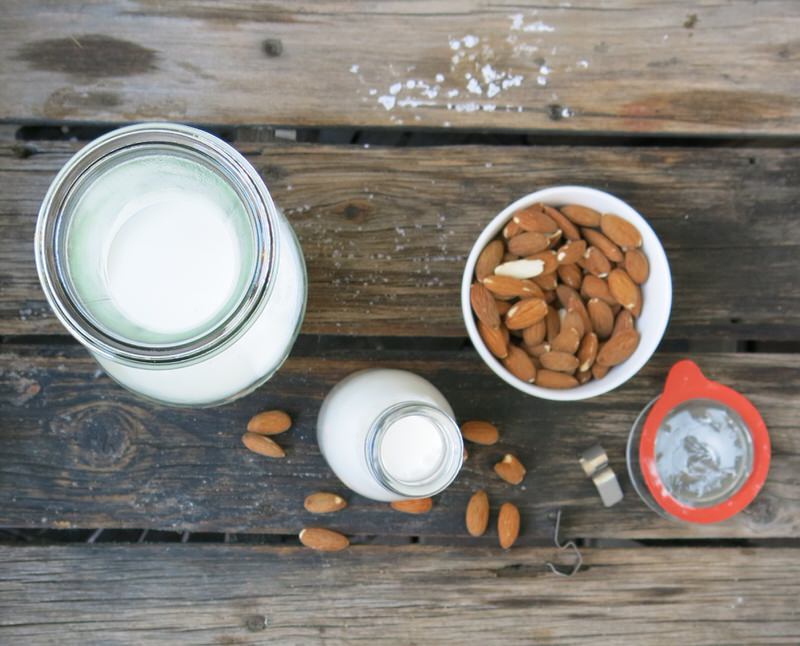 It is thick and velvety. Not like a milkshake or a puréed soup, or even like crème fraîche, but it is almost as thick as heavy cream on the tongue.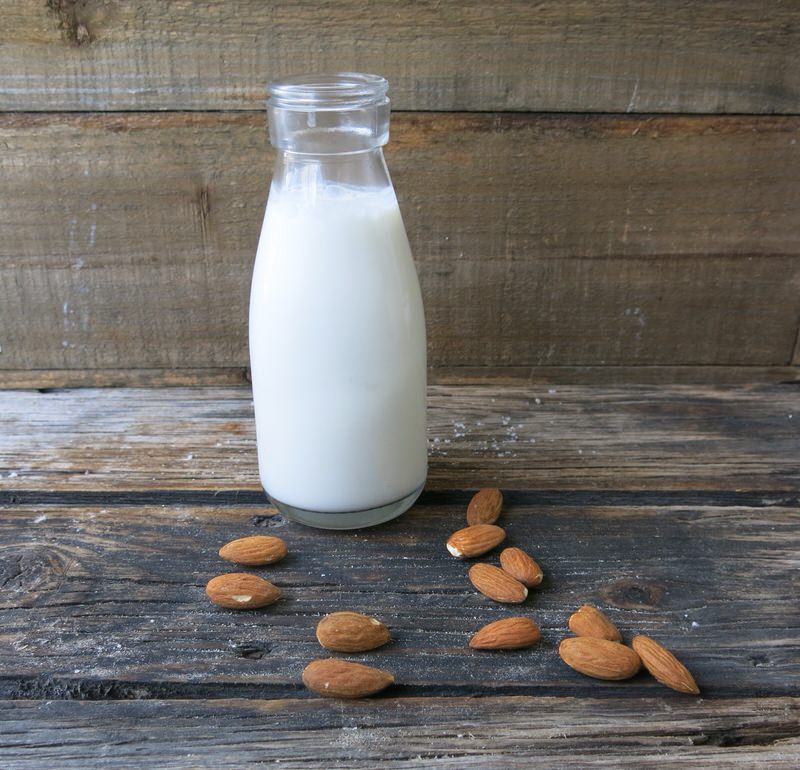 That luxurious mouth feel coupled with the clarity of the essence from the vibrant bitter Chinese almond makes this a homemade almond milk that has been made several times at this house and has become a "Valerie favourite."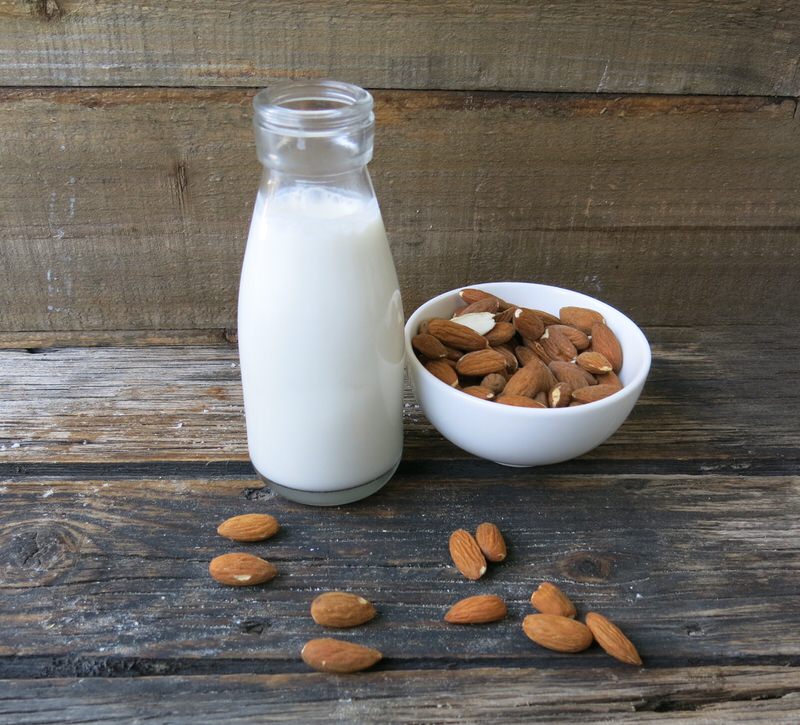 I don't drink "milk-milk". Love cheese, yogurt and all sorts of dairy products. There is no doubt about it, but I made this recipe for nourishment. It started with a client who drinks it for the health benefits and asked me to make it for her.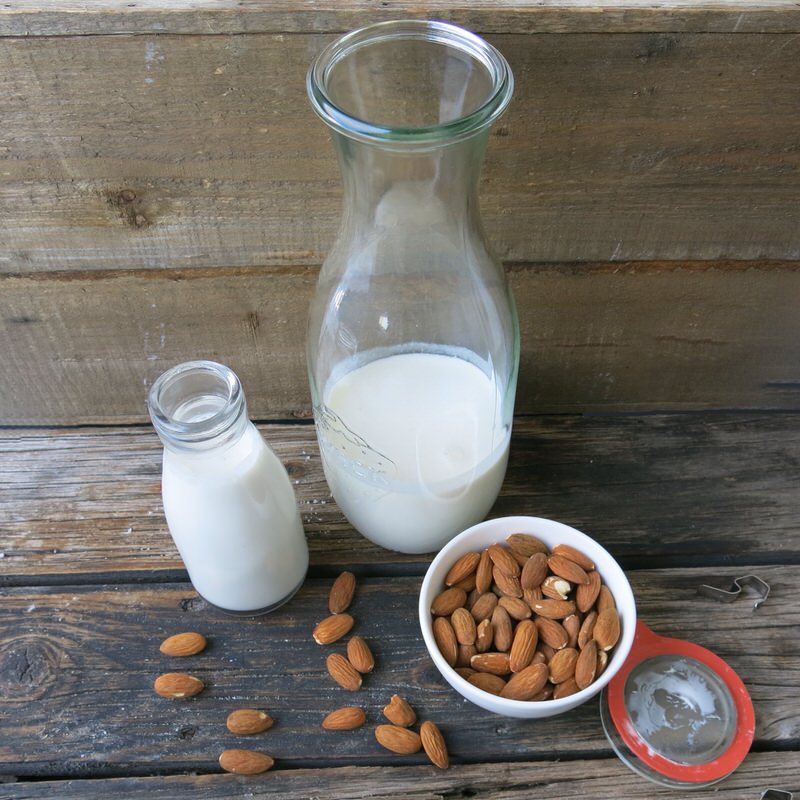 Once I learned how to make it and tasted it, I knew I would be making it again simply because it was delicious. We drank it warm and that is how I prefer it, still.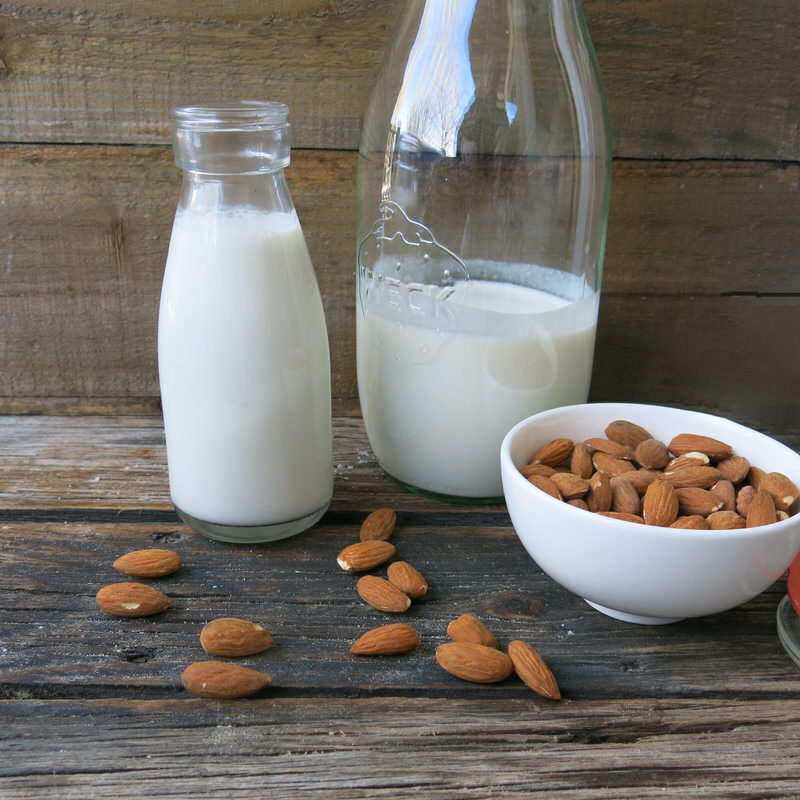 Homemade Almond Milk: About Chinese Bitter Almonds

Chinese bitter almonds, or xing ren, are actually kernels of several varieties of apricot that are grown specifically for their seeds. They are similar in flavour to bitter almonds and revered for their medicinal properties. They are often prescribed by Chinese medical practitioners to treat respiratory diseases such as bronchitis and emphysema. This is because these almonds contain a chemical called amygdalin, or B17, which acts as an expectorant and cough suppressant.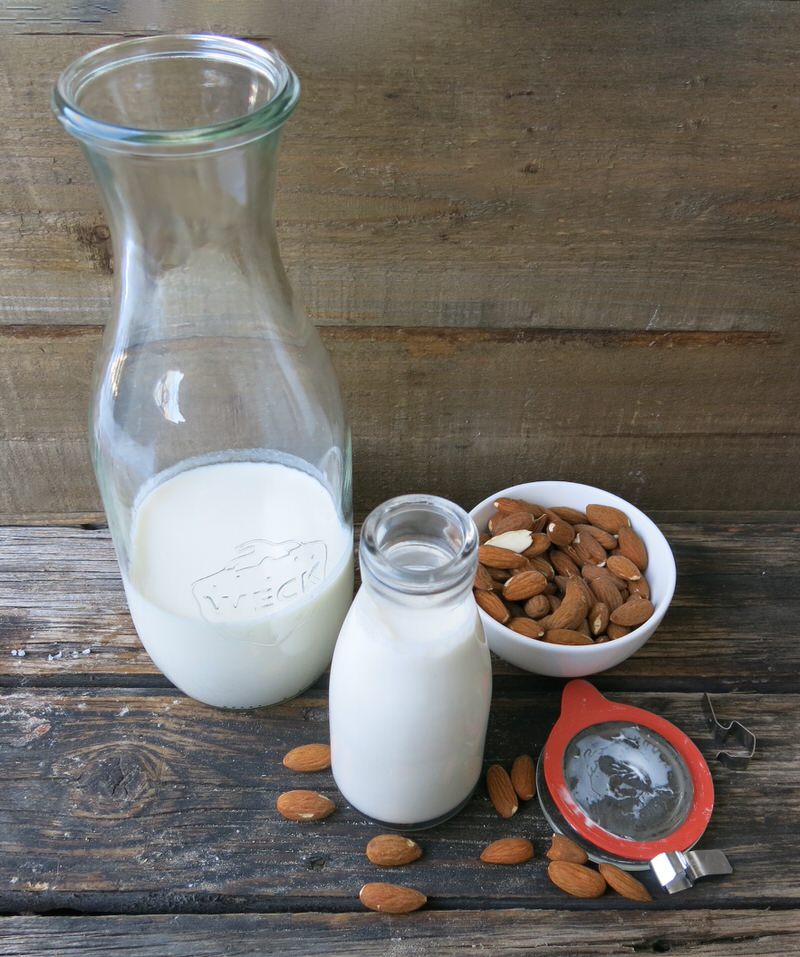 The discovery that Chinese bitter almonds contain cyanide was immediately unsettling as they are toxic if eaten raw. They should always be blanched or roasted before eating and are then safe. Both Chinese and "real bitter almonds", when raw, contain significant enough traces of hydrogen cyanide that they can't be sold in the United States, although they can be found in Chinese markets in the United States. It is these same bitter almonds that are used to make almond extract and other almond-flavoured products and liqueurs. The aroma of the bitter almond is intoxicating. I had wondered why I needed to add almond extract to my beautiful homemade marzipan. Now I know.
Homemade Almond Milk: Mis En Place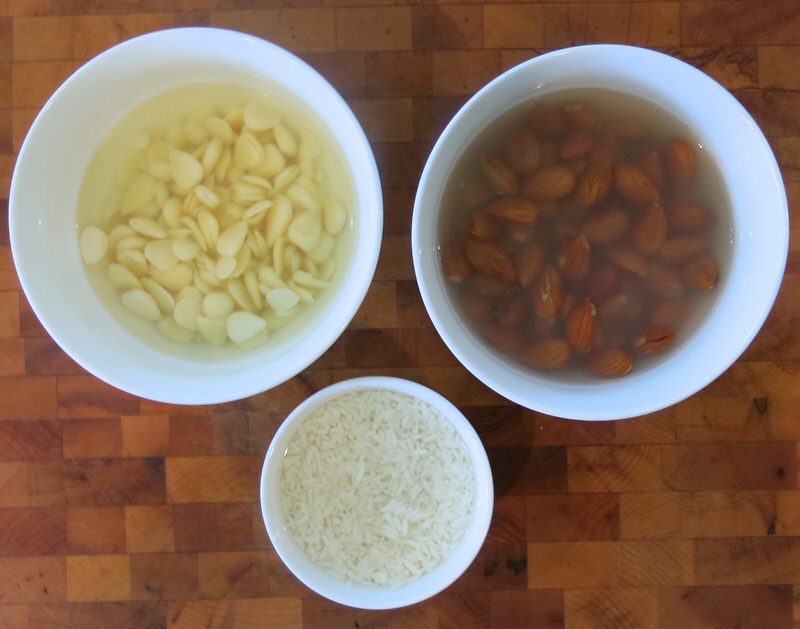 Three simple ingredients and a considerable amount of water are all that is required to make homemade almond milk. But, don't think it was such an easy path to this recipe. It was not. Lily gave it to me a few years ago, but I decided to try it a few different ways, and in the end, Lily's original version was the best. I tried it without rice. Nice, but watery. I tried it with raw rice that was ground into powder and not pre-soaked. Delicious, but didn't produce the quantity of produce that soaking the same amount of rice produced in the recipe.
Homemade Almond Milk: Soaking, Straining and Peeling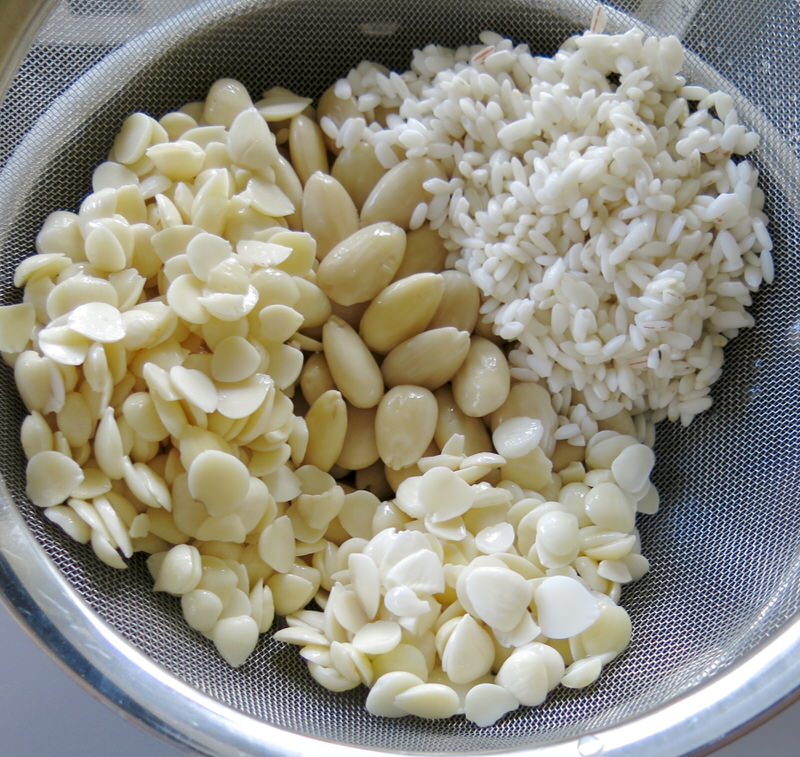 Pre-soaked bitter almonds (two-kinds), almonds and rice, above, strained to be milled or ground in the Thermomix.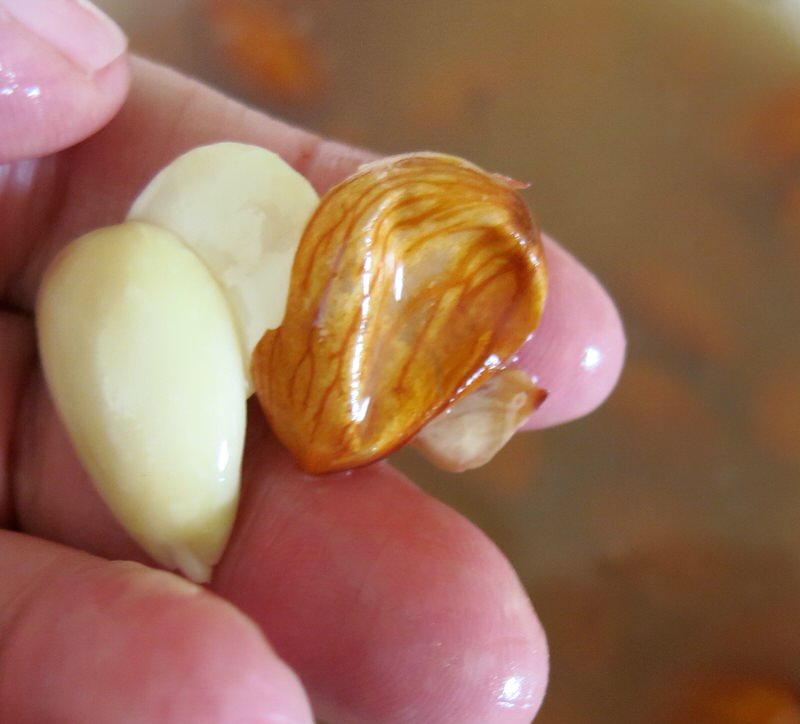 Though I haven't written about this prior, I recall my surprise at how easily the almond skin was to remove from the almond. After soaking the almonds, the skins just slip off. Easy. I made the milk with the skins once too, and it was a little grittier and pinker in tone.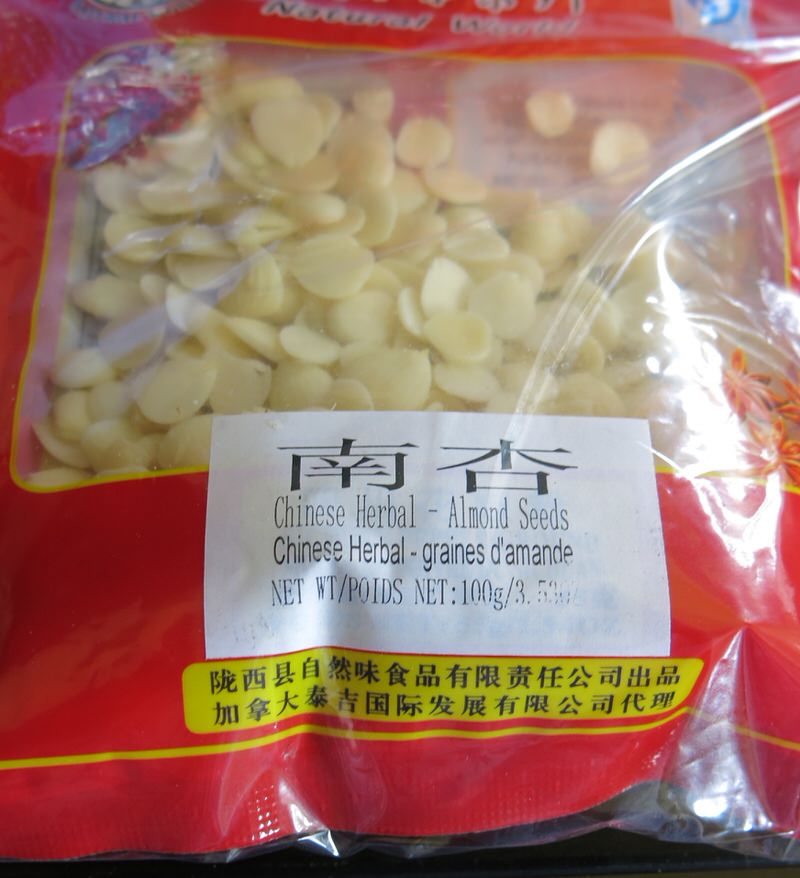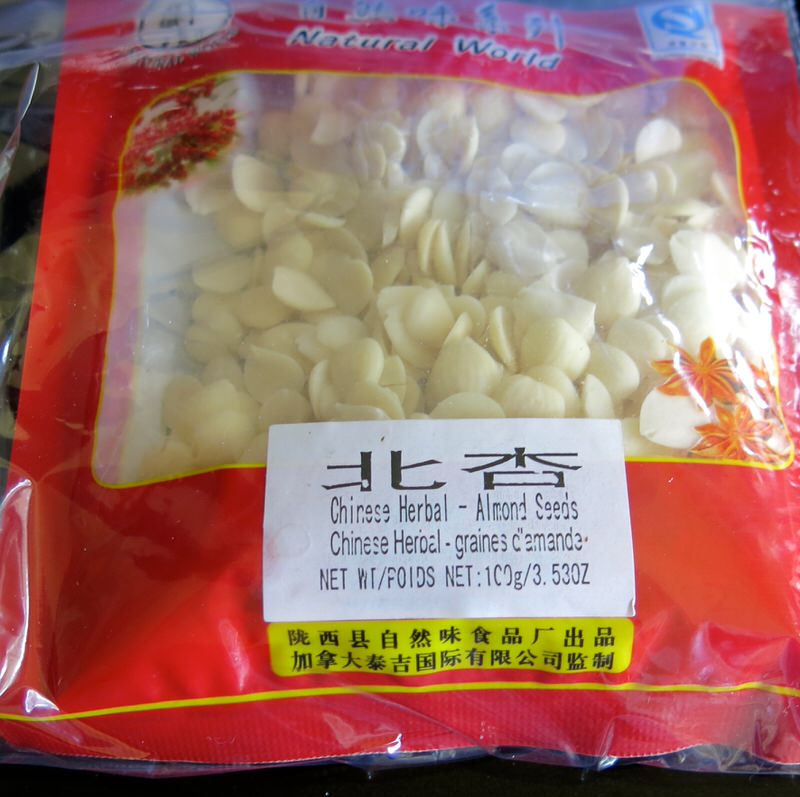 The Chinese Almonds in packaging, above. I originally found them at T&T, but they no longer carry them. I was able to find them in the Chinese Pharmacy beside it. But, it is no easy task communicating with the store attendants to acquire these seeds or kernels.

15 grams of the Chinese Northern dried almond from the Chinese Bitter Apricot

45 grams of the Chinese Southern dried almond from the Chinese Sweet Bitter Apricot
I recommend copying and pasting the Chinese names for each, above, and taking it with you to the market. It worked wonders for me. Everyone is so eager to help, but it is much easier when trying to purchase a less common ingredient with its Chinese name when buying it from a Chinese Pharmacy.
Homemade Almond Milk: Processing Soaked Ingredients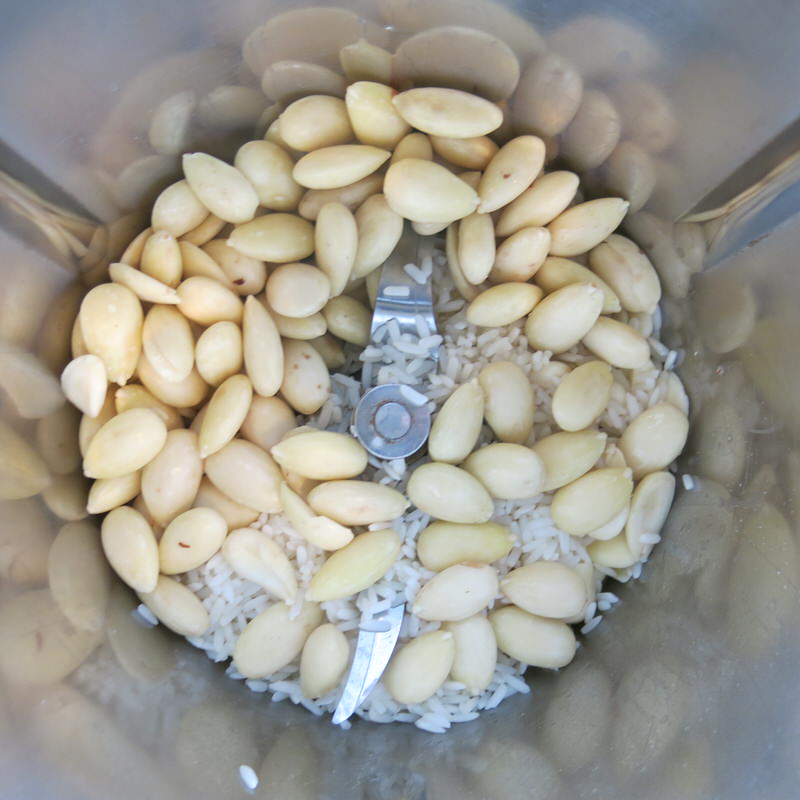 The aroma from the bitter almonds had my face deep into my Thermomix bowl just prior to turning it on.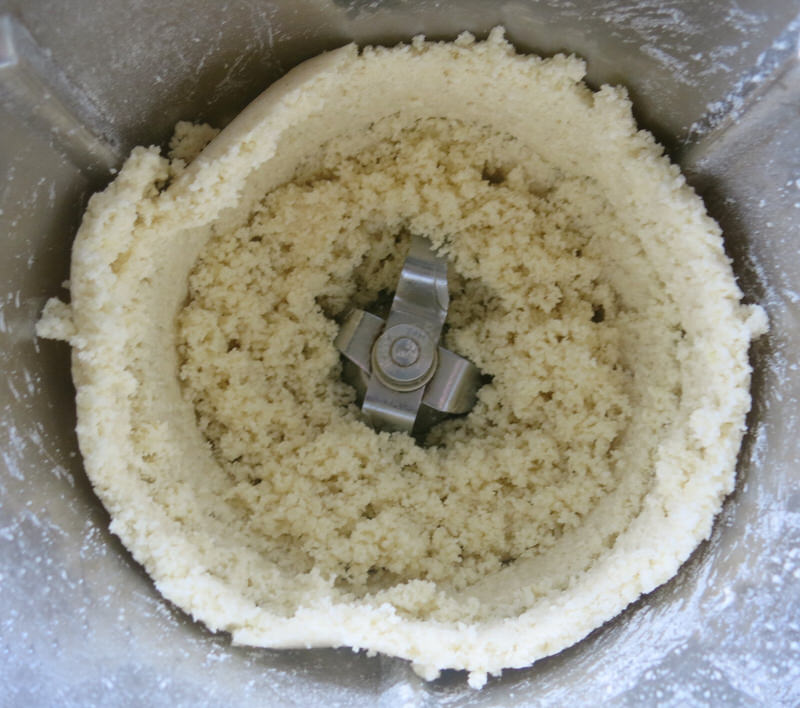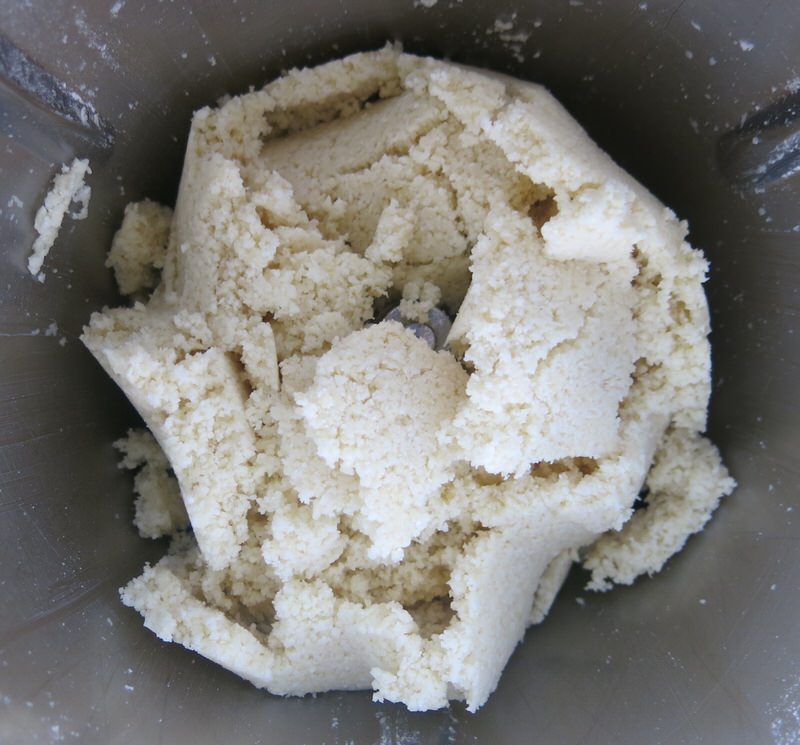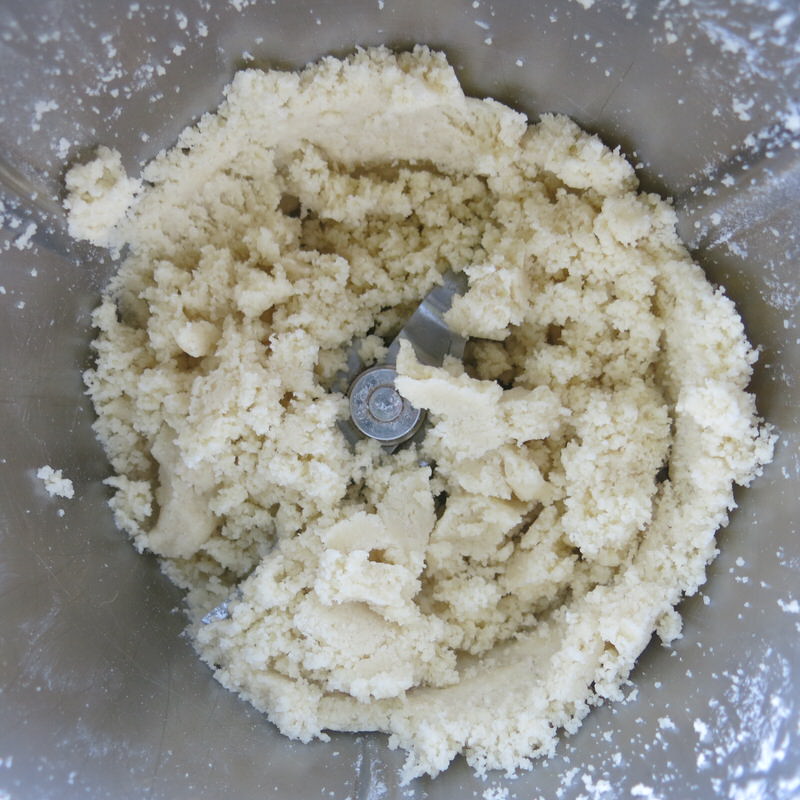 First whiz. Second whiz. And the third whiz for good luck.
Homemade Almond Milk: Adding Water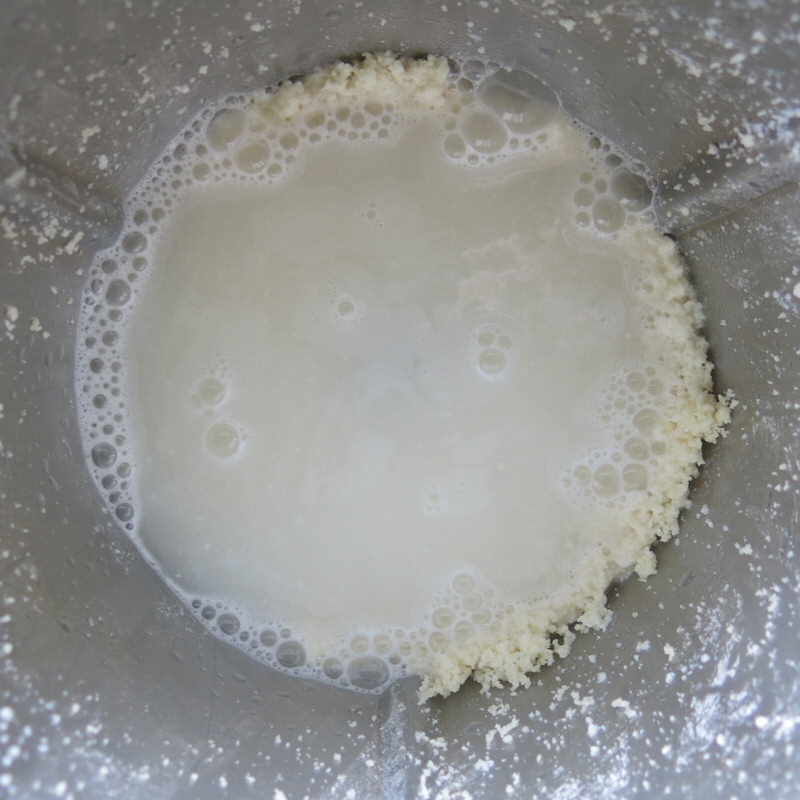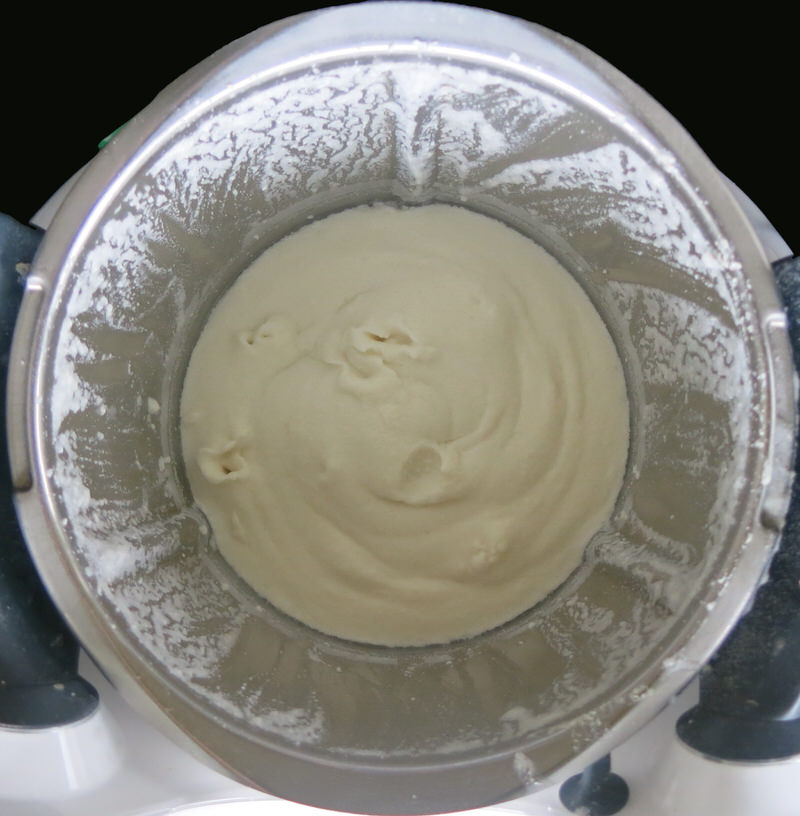 Above, left, hot water has been added. It is then mixed in and cooked for 12 minutes at 100ºC. Above, right, is the thick pudding-like texture that revealed itself after the cooking period.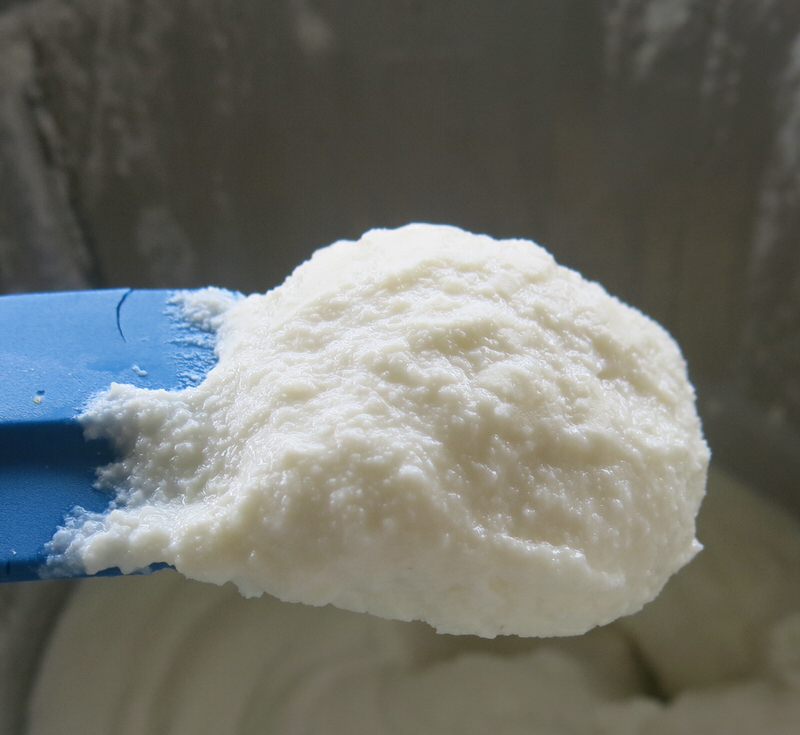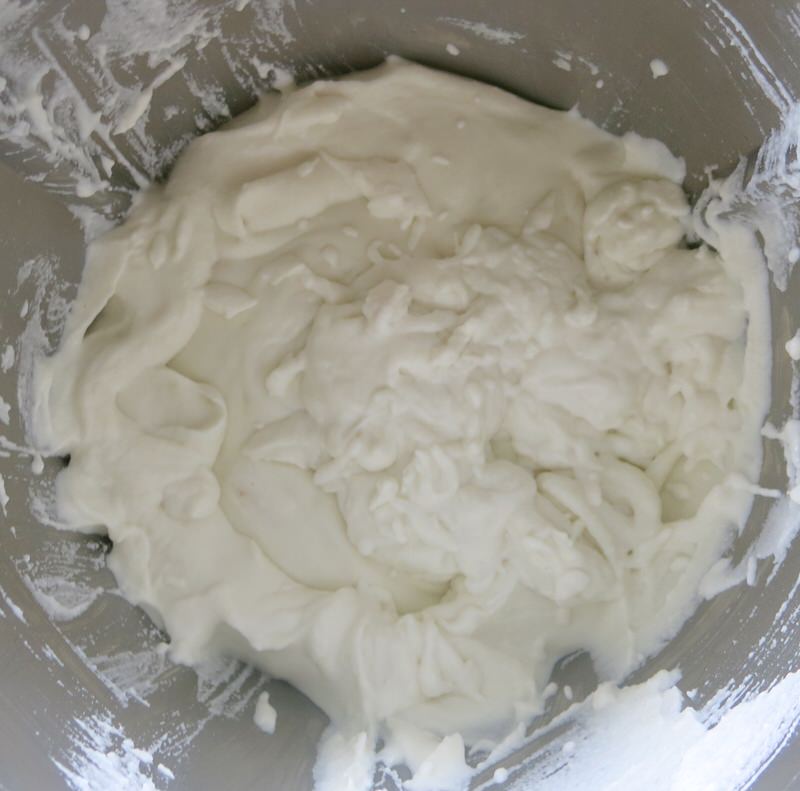 Again, the ingredients are puréed to refine the texture and you can really see the difference from the above spoon to those below.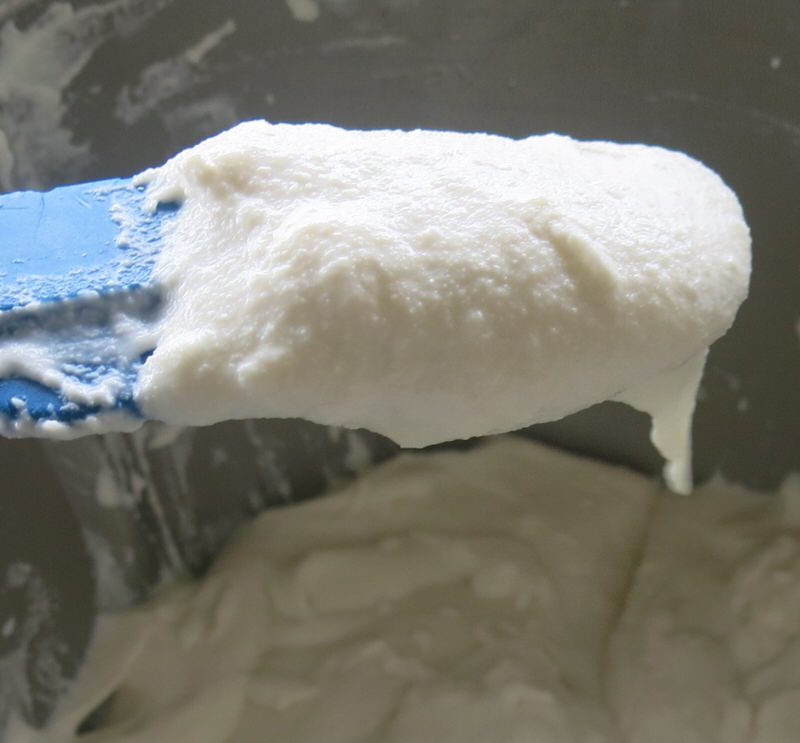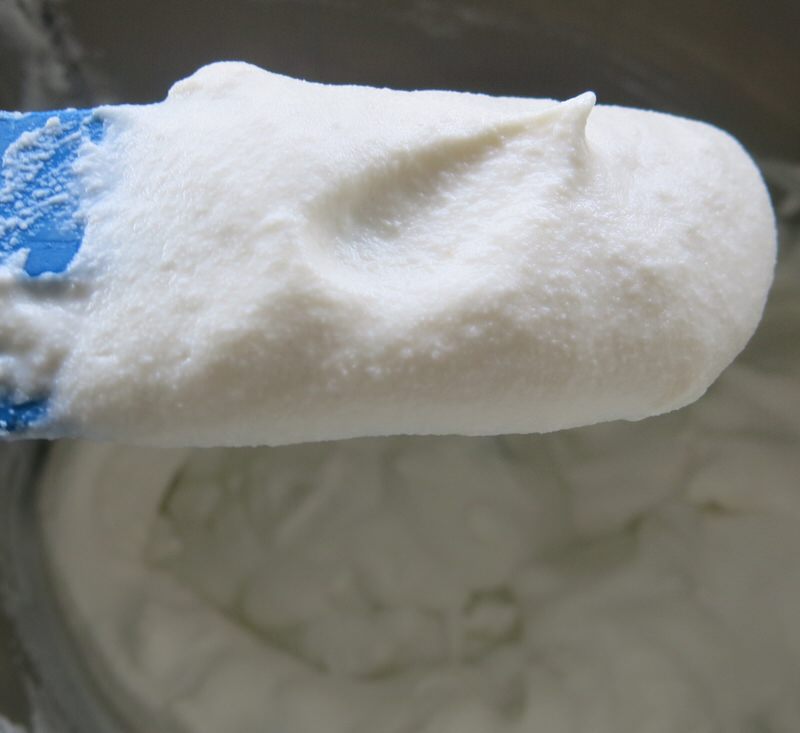 At this point, sugar is added and Lily told me that this almond pudding is enjoyed as a dessert. It was delicious! Even warm!
Homemade Almond Milk: Adding More Water and Sugar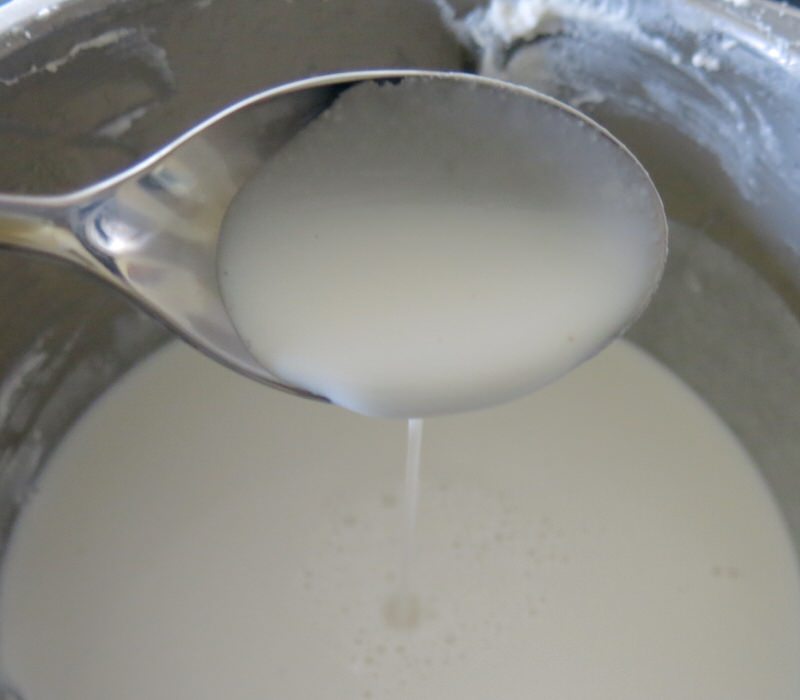 A great image of the thickness of the milk. It feels thicker than it looks.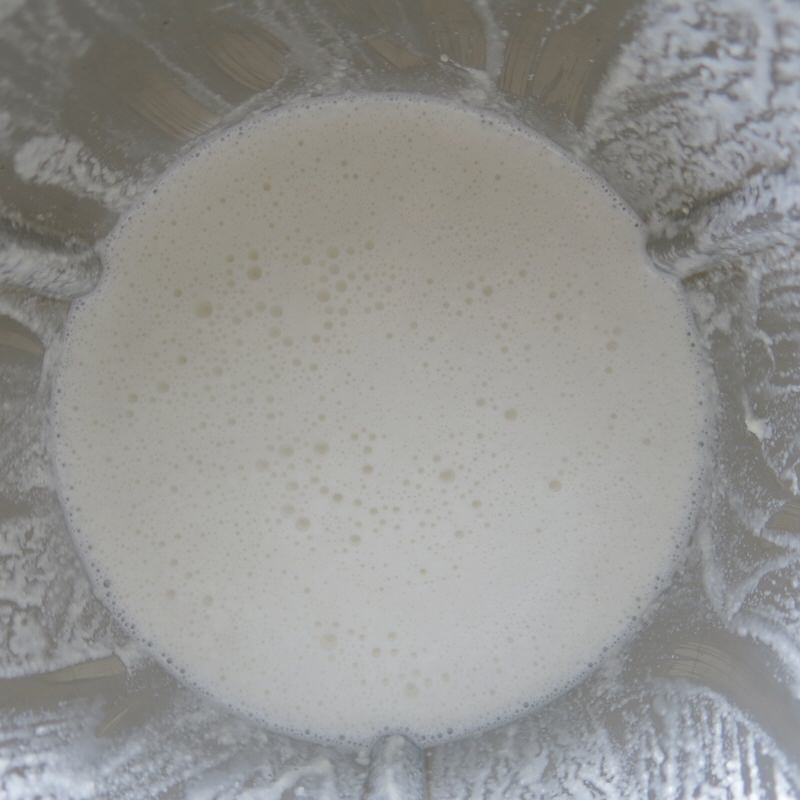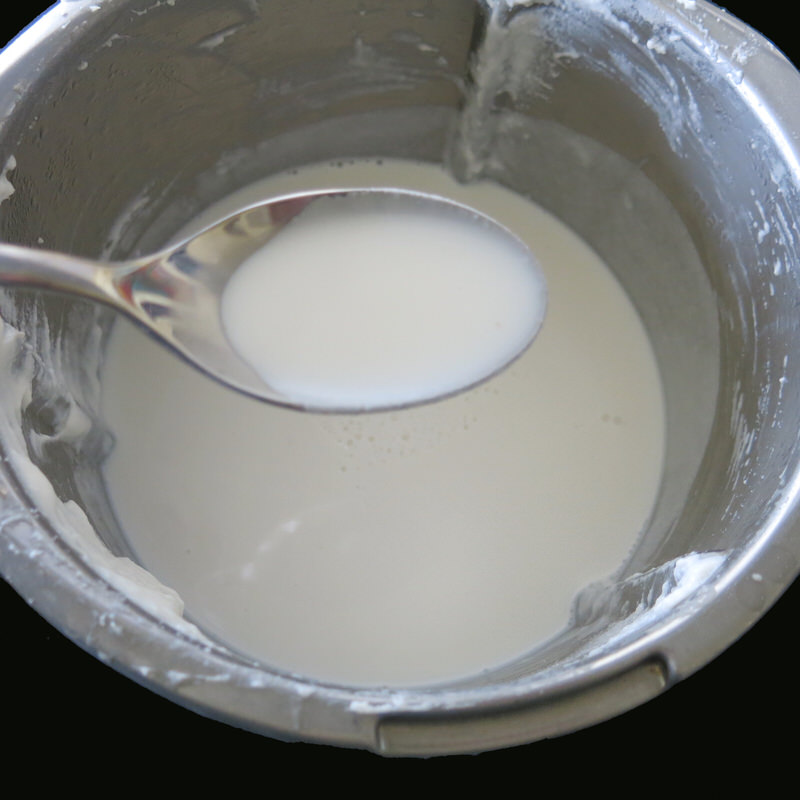 More hot water is added and a bit more mixing and cooking. Then one last purée before straining through a nut bag.
Homemade Almond Milk: Strain Almond Milk in Nut Bag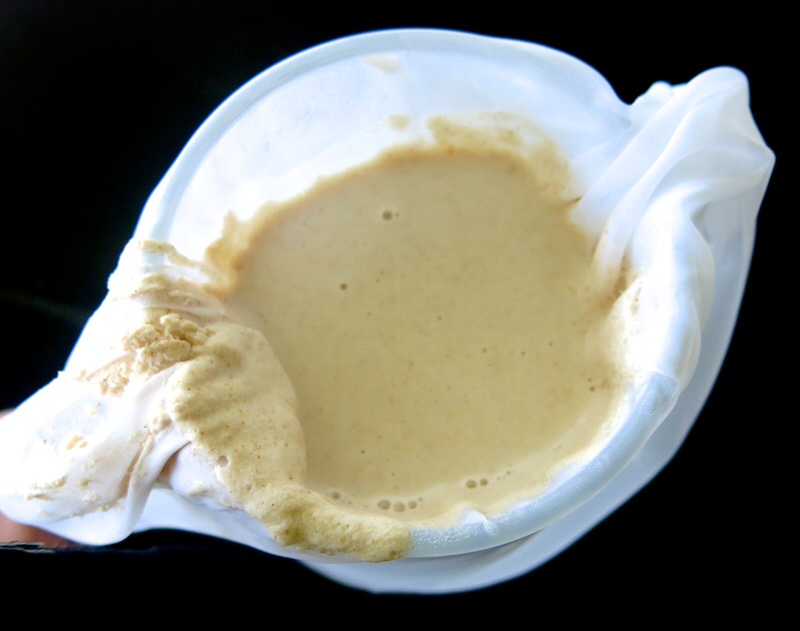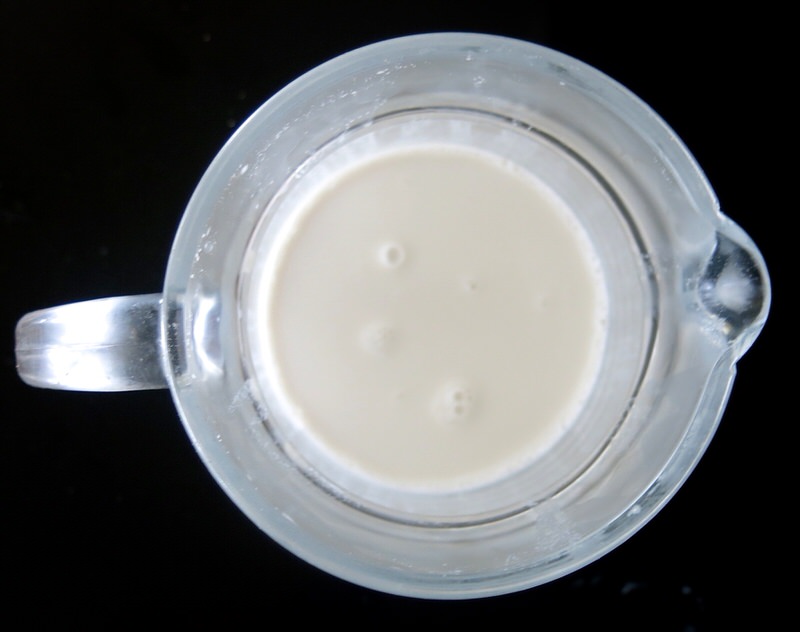 Straining through the nut bag does not mean pour the mixture in and let it run through the bag. Nope. It means squeeze and push this liquid through actively for about 10 minutes until you only have a scant 1/3 cup of dry pulp left.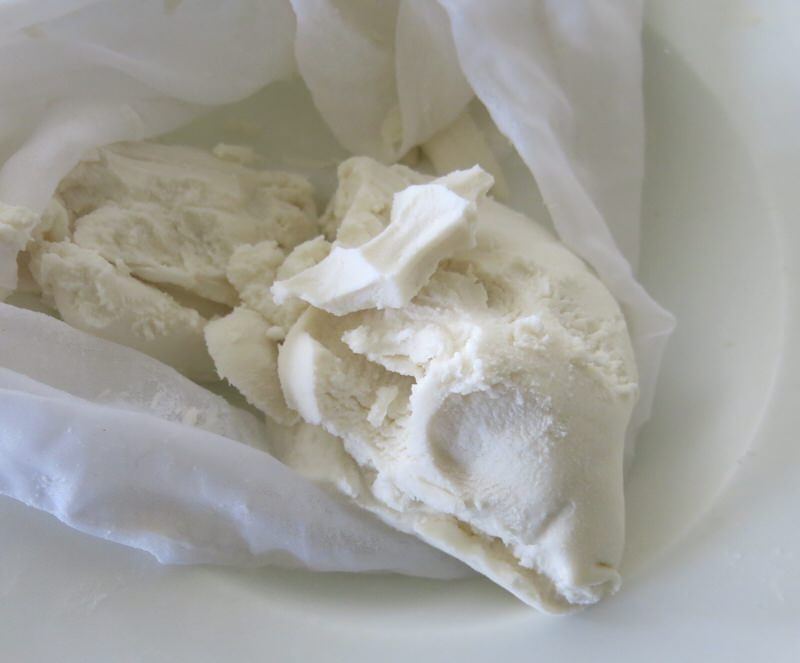 The dry pulp is delicious. If you don't mind the texture, leave it in. Many do. The above pulp is creamy and delicious. Throw it into another recipe. Don't waste it! It is almonds and rice. Absolutely delicious. Me? I ate a little ball of it every day til it was gone. Yummy. And the Homemade Almond Milk. I have severe asthma and coughing is a way of life at my house. Some people enjoy coffee or tea. I now enjoy a warm 1/2 cup of almond milk every late afternoon just before I prepare supper. Certainly is delicious and a little healing time just for me. Let me know if you make it!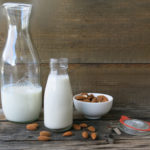 Homemade Almond Milk with Chinese Bitter Almonds (Thermomix)
Start the night prior as all ingredients must be soaked overnight. The Chinese Bitter Almonds (sweet-bitter and bitter-bitter) can be found in most Chinese herbal stores. Take the name in Chinese as that will help you get the right ingredient for each.

Ingredients
50

g

of any kind of raw rice soaked in water overnight

45

g

Chinese Southern dried almond

sweet apricot soaked in water for overnight

15

g

Chinese Northern dried almond

bitter apricot soaked in water for overnight

100

g

Western dried almond

soaked in water for overnight; twist and peel off skin

500

g

hot water

500

hot water

for 2nd time the water amount depends on your taste

60

g

sugar
Instructions
Drain and slip bark off soaked almonds (100g)

Drain Chinese almonds and rice (15g, 45g, 50g); place all presoaked almonds and rice in TM bowl and mill for 10 seconds from speed 0-10 three times

Add 500 grams hot water; combine for 3 seconds from speed 0-10

Scrape down sides of bowl with spatula; cook 12 minutes at 100C on speed 2.5

Purée 2 minutes at speed 0-10 TWICE, until silky smooth and pudding-like (can be eaten as dessert with sugar)

Weigh second batch of hot water and sugar into TM bowl; continue to cook 2 minutes at 80C on speed 2.5

Purée 1 minute at speed 0-10 two times, or until desired texture is achieved; actively strain through nut bag by squeezing until about ½ cup of pulp remains (messy process)

Delicious served warm
Recipe Notes
Keeps in refrigerator 3-4 days; keeps well for 2-3 months in tightly wrapped container in freezer
Soaked almonds weigh 150 grams; soaked Chinese almonds 95 grams
Chinese people serve pudding version as dessert (first 500grams water; add sugar)
Chinese almond is the inside of the pit of the Chinese apricot and is a very nutritious ingredient that aids the clearing of lung congestion or coughing; it will help avoid catching colds and *contains cyanide must always be cooked