Kate Chegwin's Catering Club turned into a recipe development lab for student groups who registered to participate in the school wide KC Grilled Cheese Olympics last week.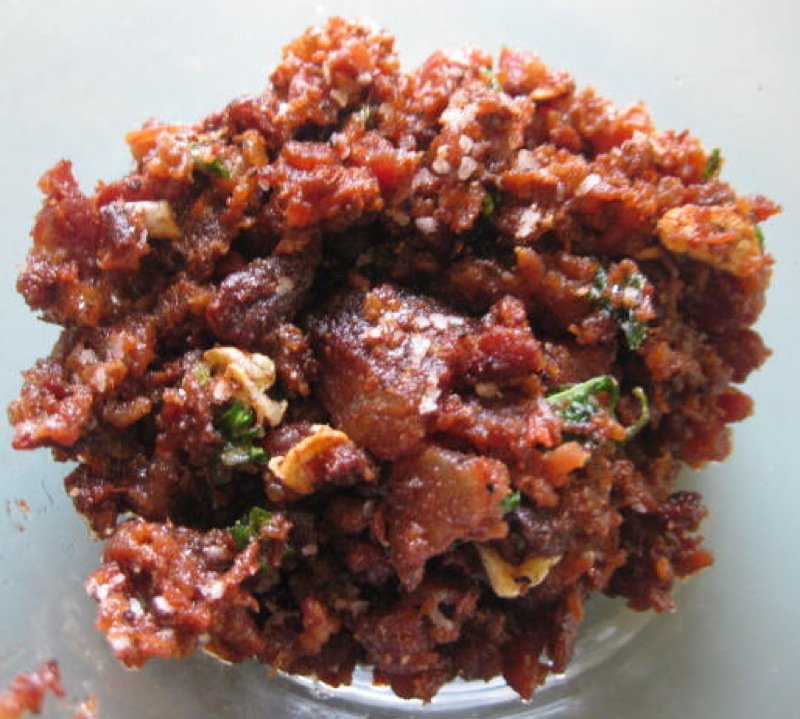 As Slow Food Edmonton is hosting a Grilled Cheese Olympics on Sunday, March 16th, I decided to host the same thing at my school and have the winning team challenge the adults in the SFE Grilled Cheese Olympics. My students were "in" as soon as I mentioned the idea. The Leadership Students took on the judging and the advertising. Teachers also volunteered to judge. I was disappointed I didn't get a teacher team, but maybe next time! I may just have to get our teachers involved in their own grilled cheese challenge. It has been so much more gratifying than I had ever imagined.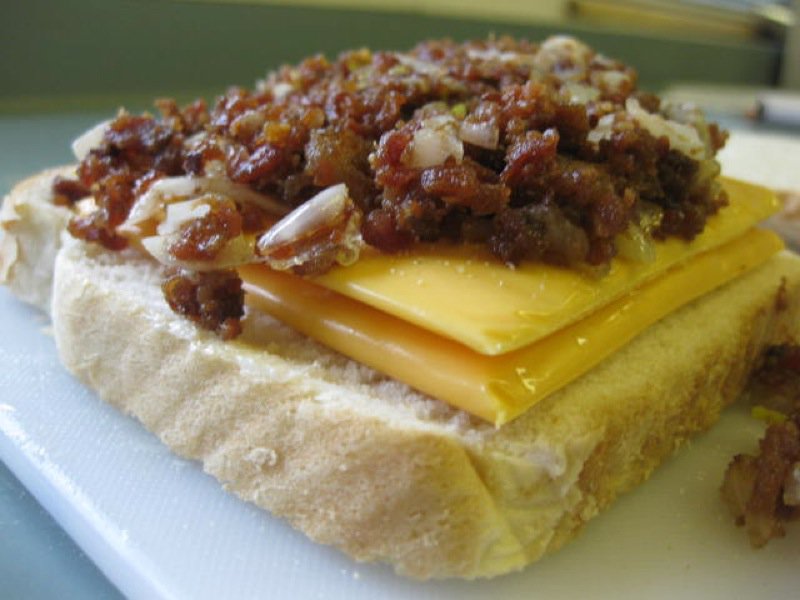 My students have impressed me with their culinary abilities to the point (many times) that I believe: this is it! It can't get any better than this, and then it does. They turn around and surpass anything and everything I thought it was possible for them to accomplish at this phase of their young lives. Are you in for a shock if you are planning on coming to watch or participate this Sunday. And, please do come! My students definitely deserve the recognition for their enthusiastic and hard work.
Above is B's grilled cheese sandwich "spread". It is a concoction that she and her team created through a series of tastings and testings. It has bacon and herbs and seeds and other delectable items that will have to remain a secret until this competition is over. I opened my kitchen up to two after school practice sessions for recipe development. I bought all of the groceries the students asked me to buy. Some brought their own anyway. B's concoction was deadly. I will provide the recipes for the winning sandwiches after the final competition this Friday.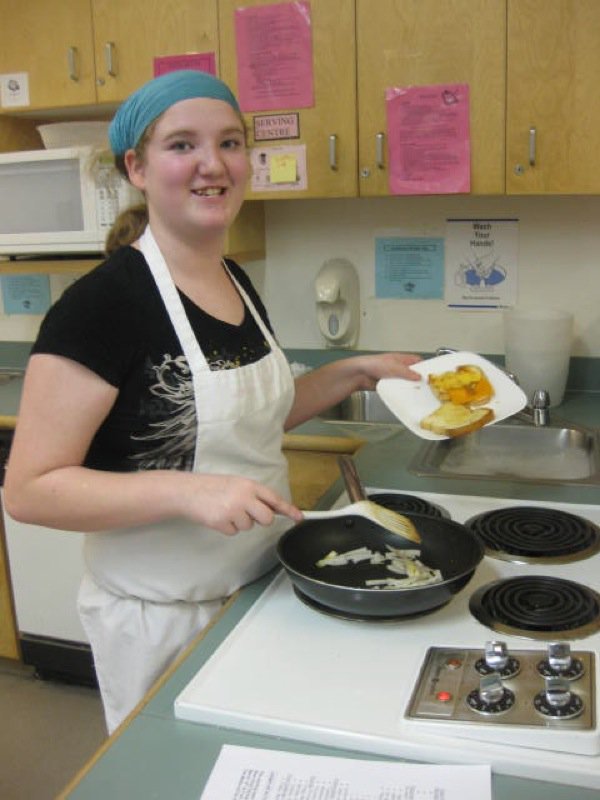 Now, M amazed me. She came to me the first evening as she was working to develop her recipe, and I truly wished, as I was listening to her, that I had a video camera. This is what she said: "Mrs. Rodgers. You don't have ANYTHING I need to create MY sandwich. I would like to make mine with rye bread. You know how it is really chewy and flavourful, and a little bit bitter? Well, I make mine with that bread. Then I need Monterey Jack Cheese to balance the bitterness of the rye and add that buttery flavour. Then, I wan t traffic light peppers. I fry 'em off until they are caramelized with crispy ends. Mmmm. Have you ever had them like that? They are soooo delicious. Oh, and I do purple onion with them. Just a little. Then I need Romano Cheese – shredded, to top it all off, and a little cream cheese to melt into the chewy crust. Can you imagine? That sandwich is a winner, eh? Bitter, buttery, chewy, sharp, and the textured are there, and the colours. So, what do you think?" I was speechless, to be honest. "Tell me what you need again?" and I wrote it all down and bought it for her. This evening, her creation was still outrageously delicious. She used – well, I won't tell you everything – but, the kick to the win was the garlic pepper hot sauce. YUMMERS.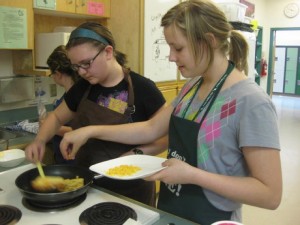 This group of gals made the tastiest grilled cheese sandwich I had ever eaten in my life. Truly. I am not sure they remembered how they did it. That was the learning part. They had to take one apart to remember and write it all down, after. Then, they wanted to experiment more.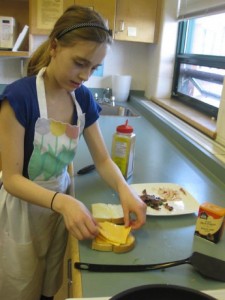 Extremely innovative, S tasted and smelled and tinkered and tested. She came up with some very original concoctions. You can see how she is placing the cheese on the bread that she is very particular. And, while we are on the subject of cheese and bread. this was my opportunity to teach my students about processed cheese and non processed cheese. This is how hard it was: they tasted each other's sandwiches, and hands down the non processed cheese sandwiches impressed all so much more. We did a lot of talking about that, and the bread and the fat and the flavour pairings.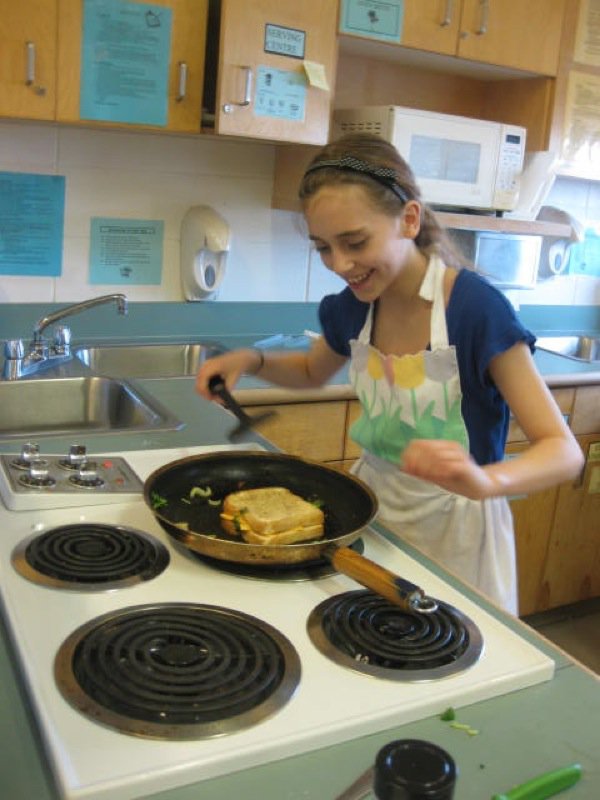 Isn't she hilarious. I have waited all of my life to teach students who are so actively engaged, who contribute to the process so personally and meaningfully. And, who collaborate, and assist and are so kind and supportive to one another. The skills developed in this kitchen are skills that these students can take into their core curricular classrooms, and back to their home and into "real" life. What we are doing together is truly significant. And, gratifying, and so exceedingly fulfilling.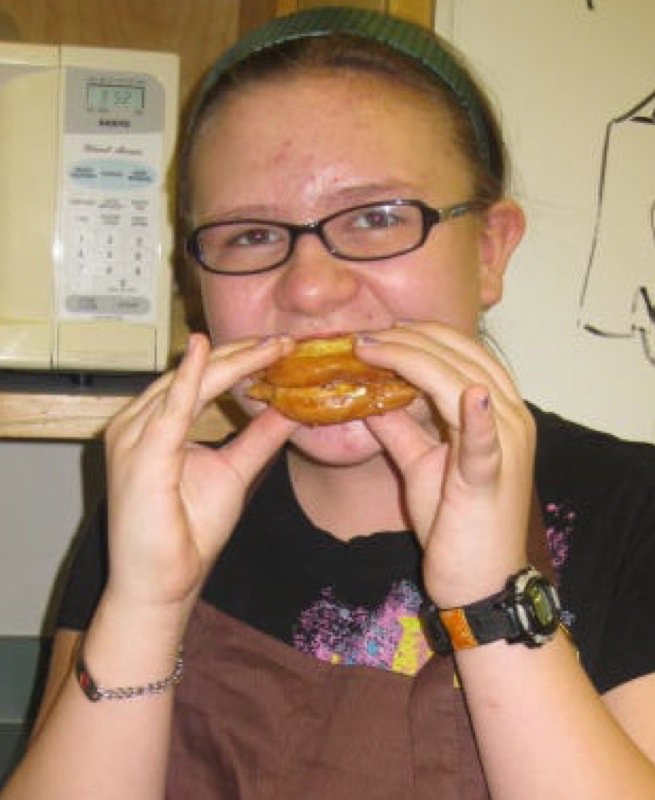 Tasting is fun, but most thought the creating was most satisfying.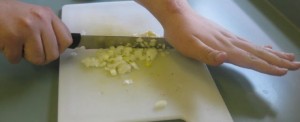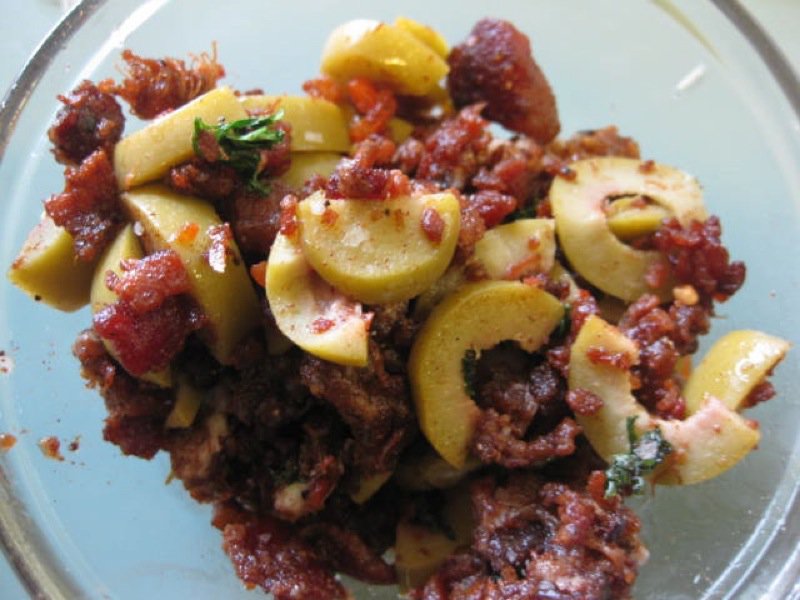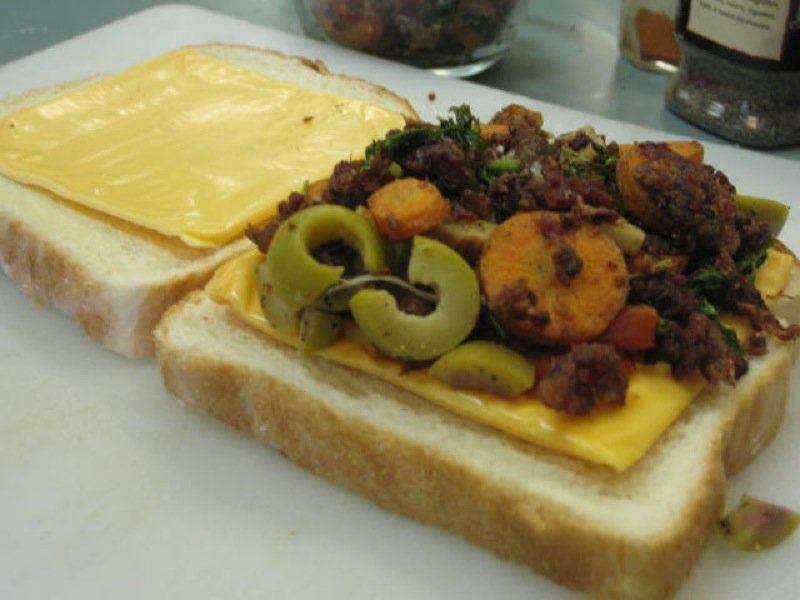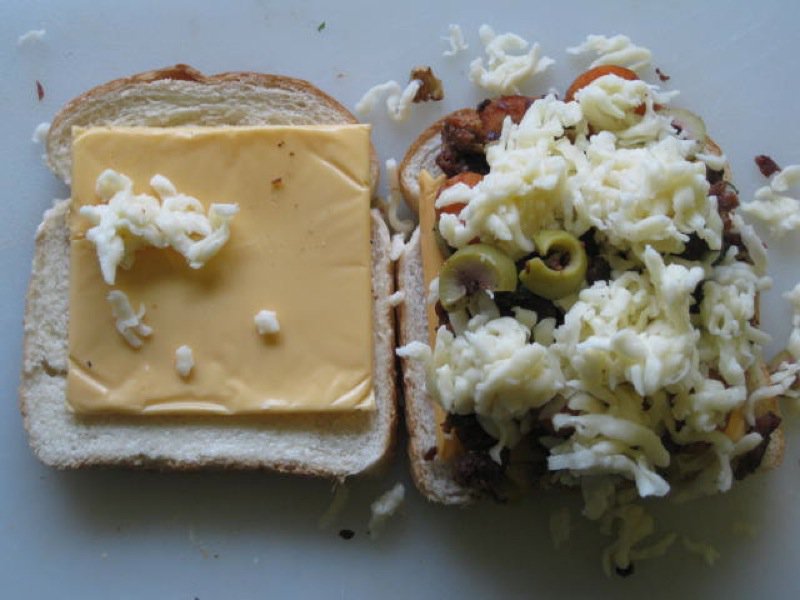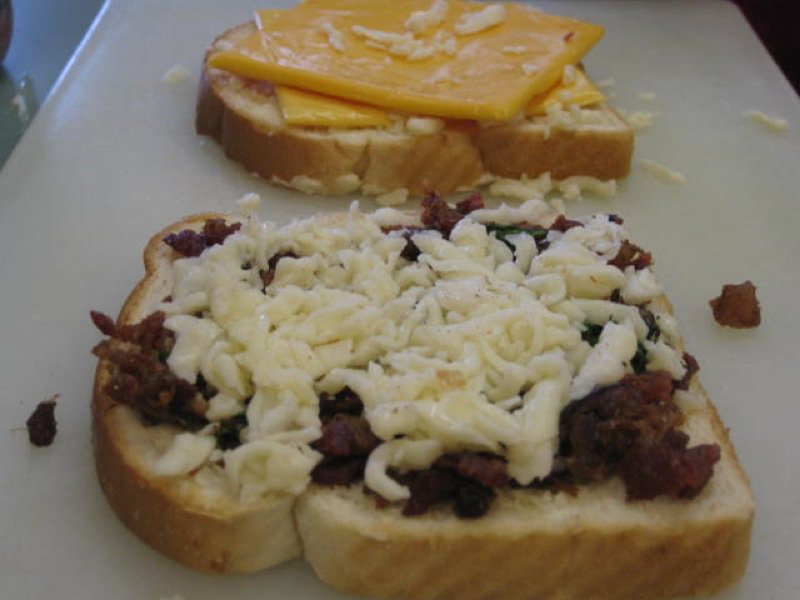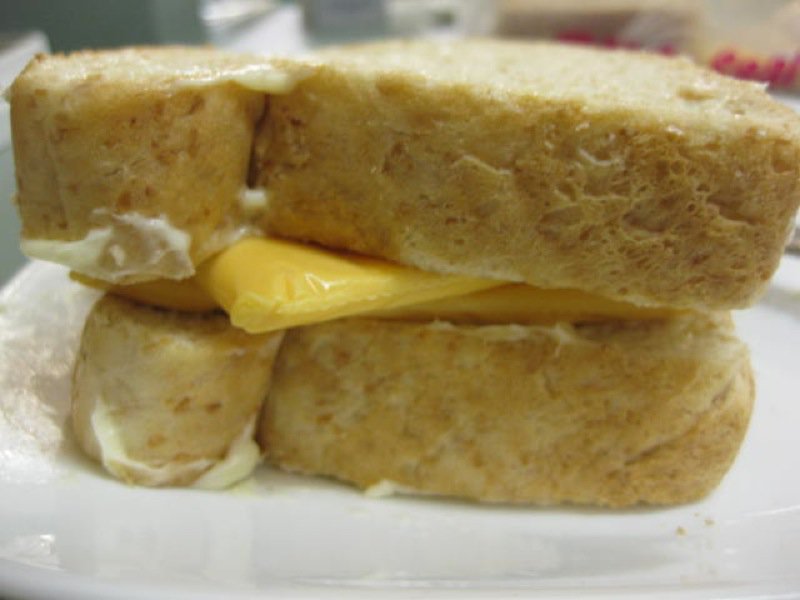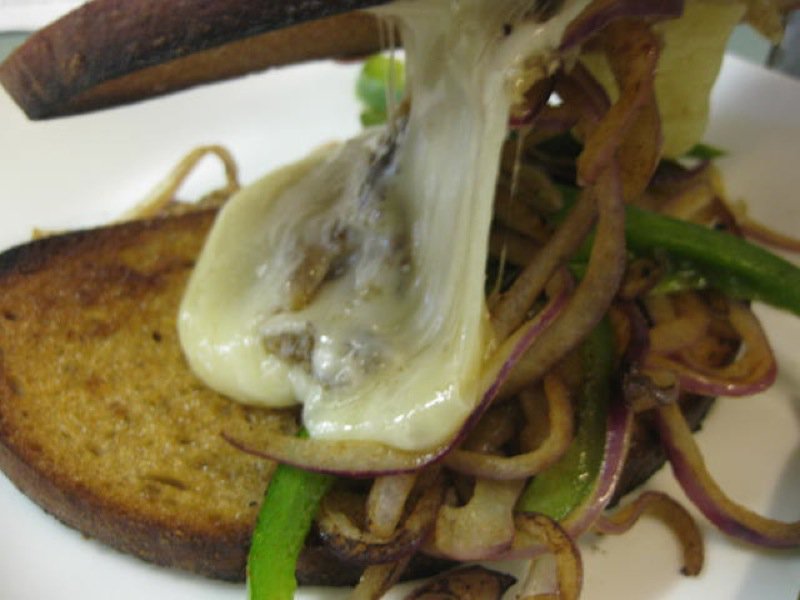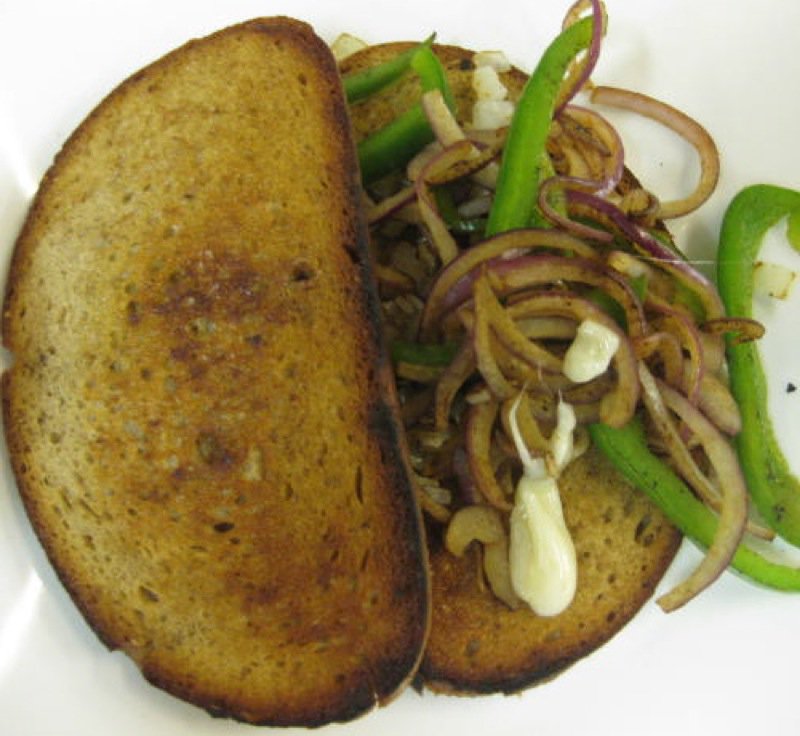 And now for the parade of the finished products! Are you ready for this? Does this one look familiar?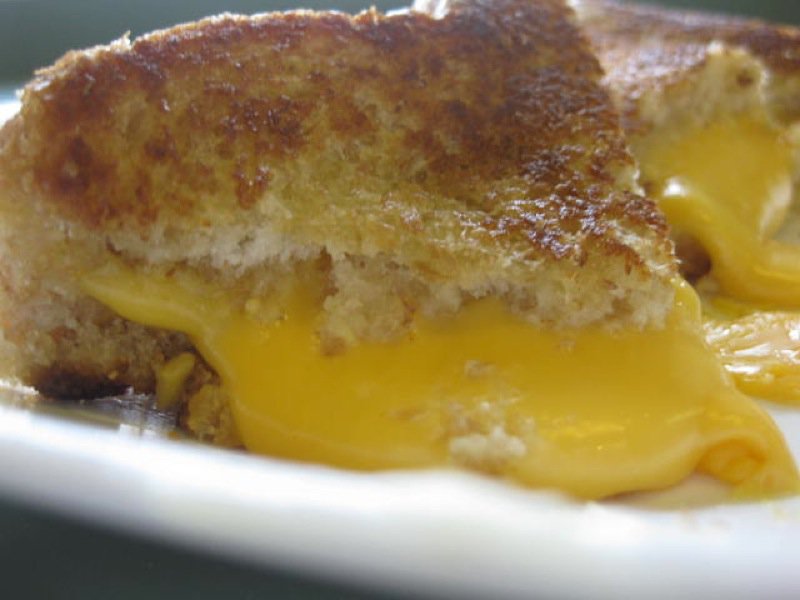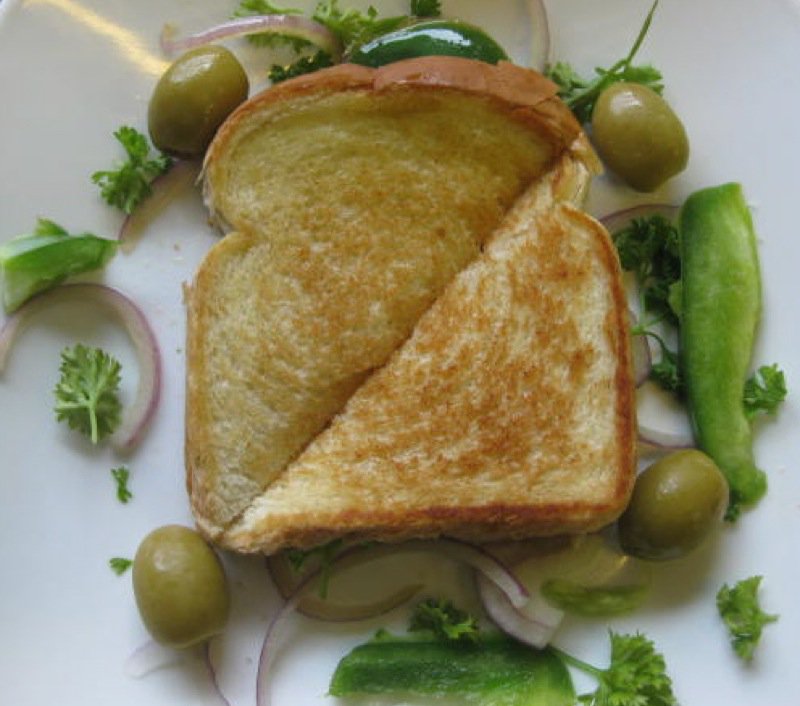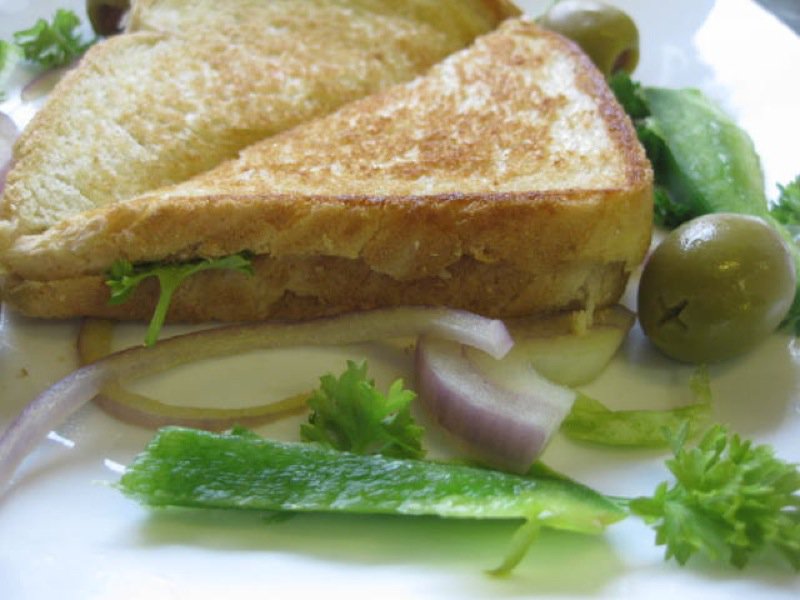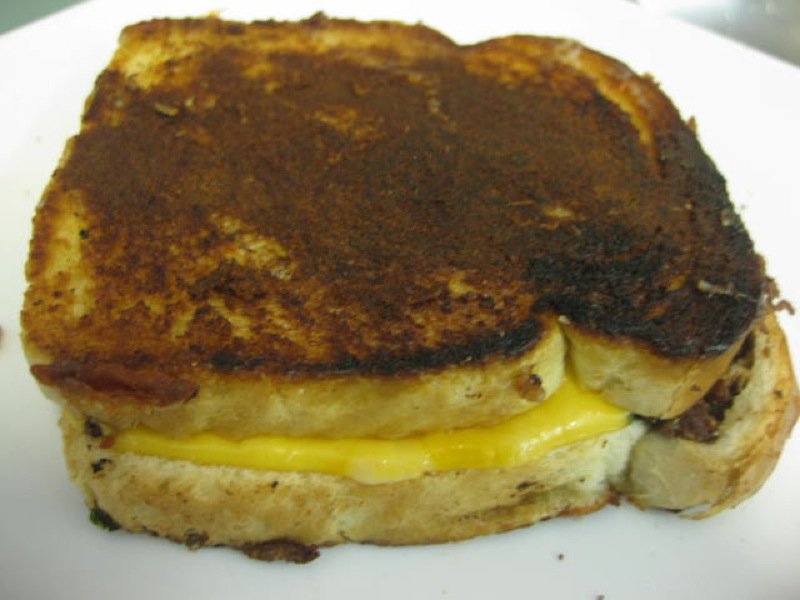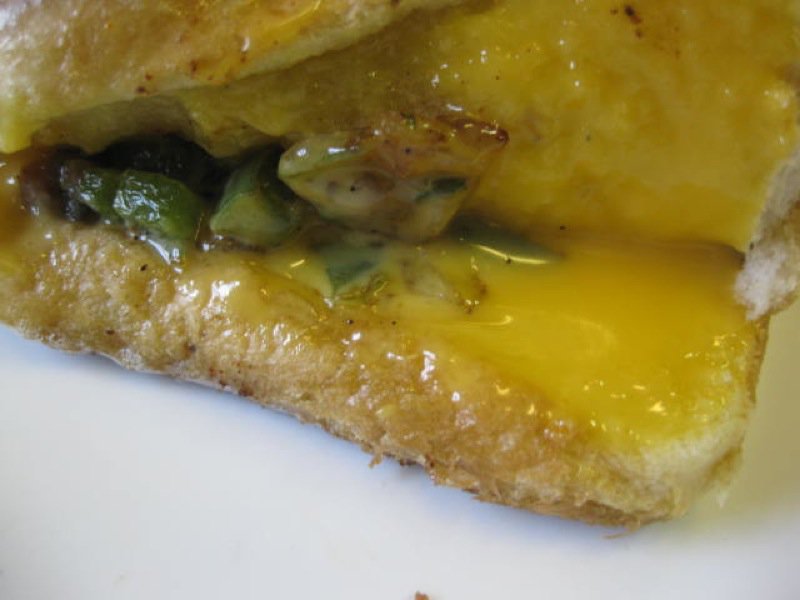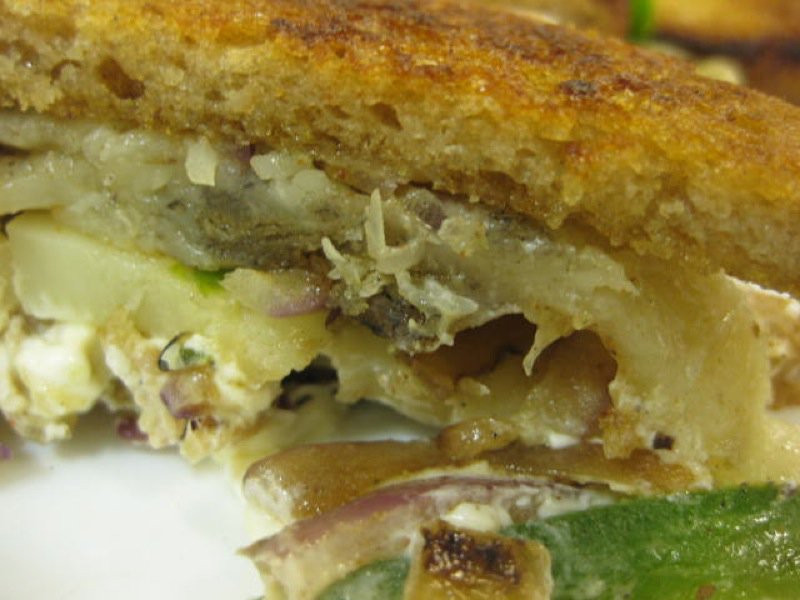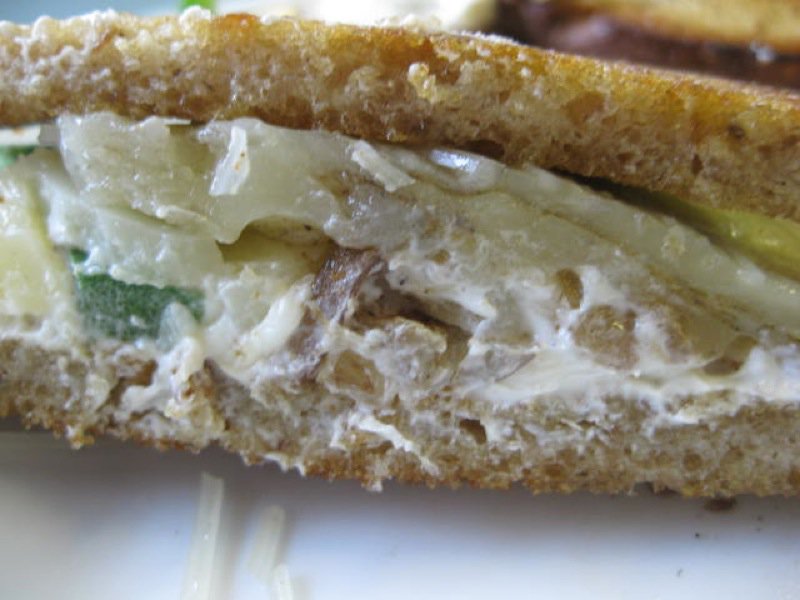 So, that's it for now. Round one happens Monday at noon. All grade 7 teams challenge on another. Then on Tuesday, the grade 8 and nine teams challenge one another. Three teams will be chosen each round for the final KC Grilled Cheese Olympic Challenge this Friday at noon! Winner to go on to the Slow Food Edmonton Grilled Cheese Olympics the following Sunday with their winning recipe. The KC Catering Club will make the winning recipe for the entire school the following Friday for the Nutritious Lunch Project.
And, one last comment. There is a great deal of processed cheese here during the preliminary preparations. You will see none in the rounds. Rather, you should see none during the rounds. All discovered the tastes, textures, and flavours of so many cheese during this week that there was no need to convince students to not use processed cheese. At least, that is what I think…. and, they also know that they must use "Slow" cheese to take their recipe to the final round. Keep tuned!