Now available online via Cédric Fontaine's innovative Canadian business!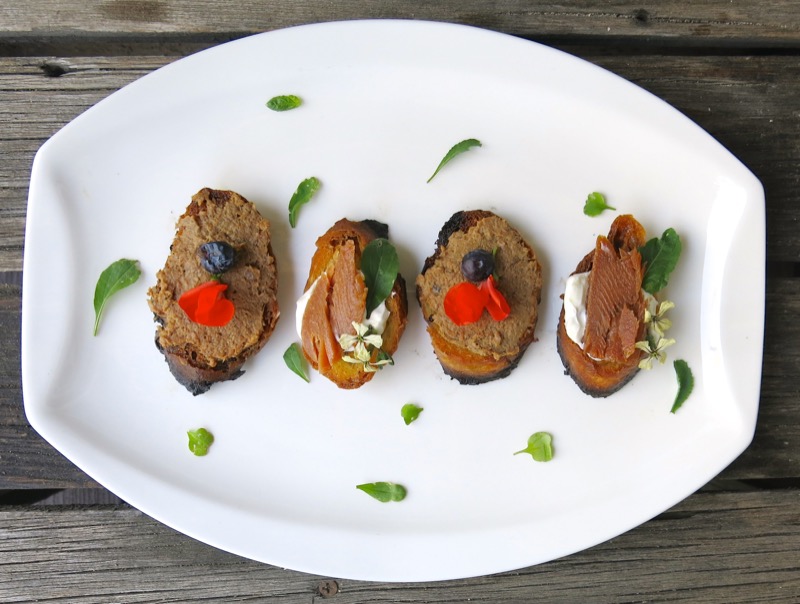 Imagine Red Deer with Apricot Terinne, or exceptional Quebec sustainably fished Smoked Trout in oil, each on a crisp crostini with an edible garden flower or berry. This fantasy can be fulfilled by visiting Terrior Quebec online, and ordering to your hearts delight. Canadian Food in its purest form: from the smallest local producers in very specific regions of Quebec, to you.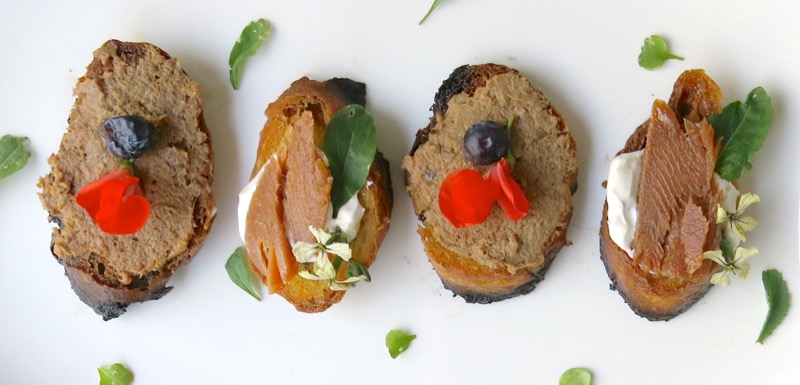 It is truly a shame that you cannot participate in this tasting fest with me. But, I did invite my friend, Nancy Heule, to join in the fun. These were two outstanding picks from the repertoire of products that Cédric sent to me.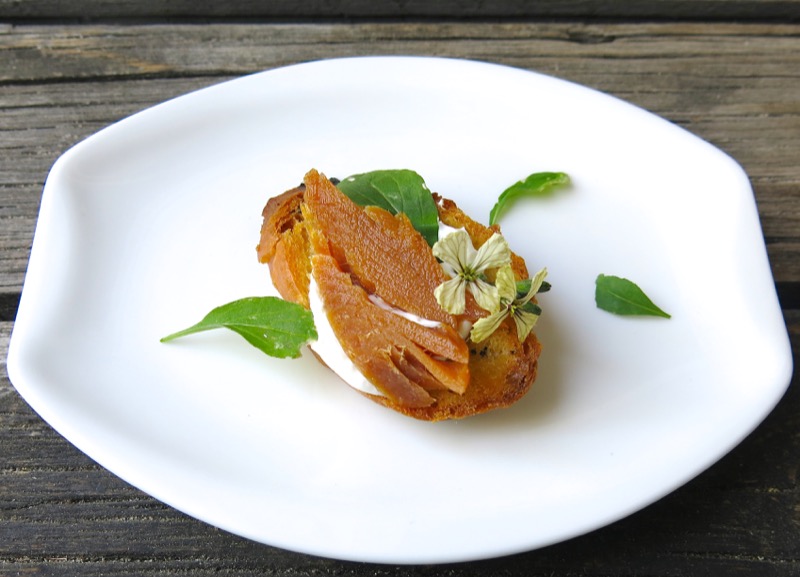 I am crazy over the trout. It is extremely expensive, so be forewarned, but so is caviar. Not all of his products are expensive, but there are some that are very special and well worth every penny. This is one of them.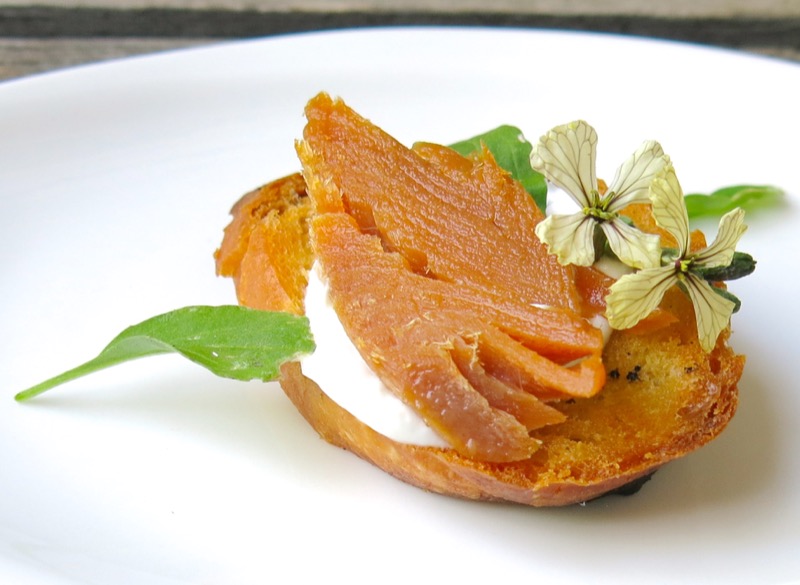 I could have eaten the entire jar, which is not big, so not a problem with glutony! The producer, La Mouchetée inc., hit the ball out of the park with this product. It is absolutely stellar. The texture is surprisingly firm and the flavour is unlike any other I have experienced in the smoked vein. Addictive is putting it mildly!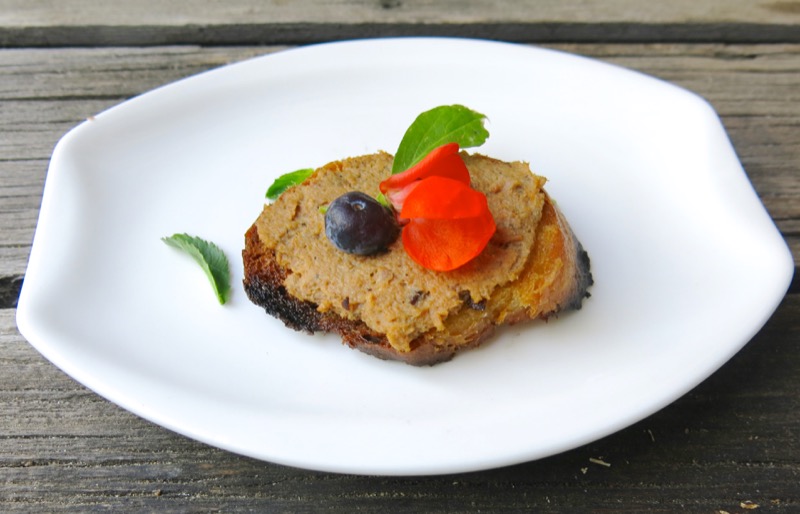 The Red Deer caught my eye when ordering to taste some of these products. Why? I hail from Red Deer, Alberta. And, as an unexpected homage to my hometown, this Red Deer Apricot and Juniper terrine is spectacular. Full of flavour. Another spoon straight into the jar kind of urge.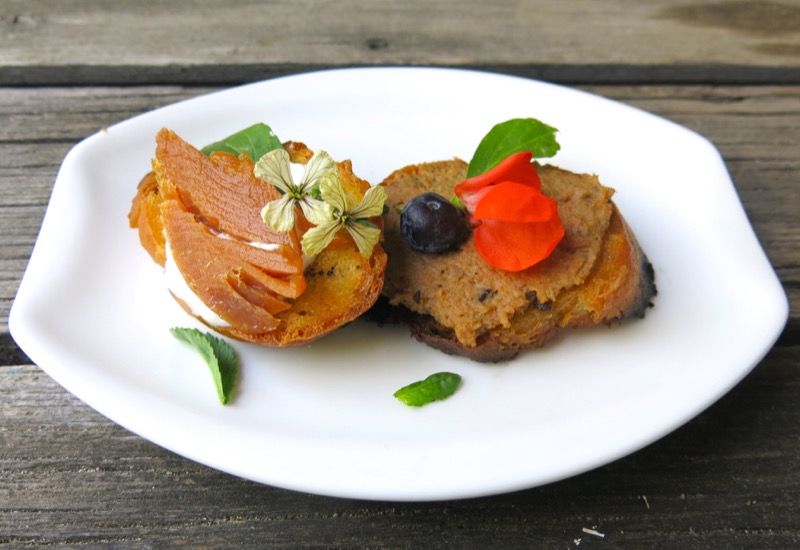 Keeping true to the intention of these noble products, they were served on homemade baguette crostinis.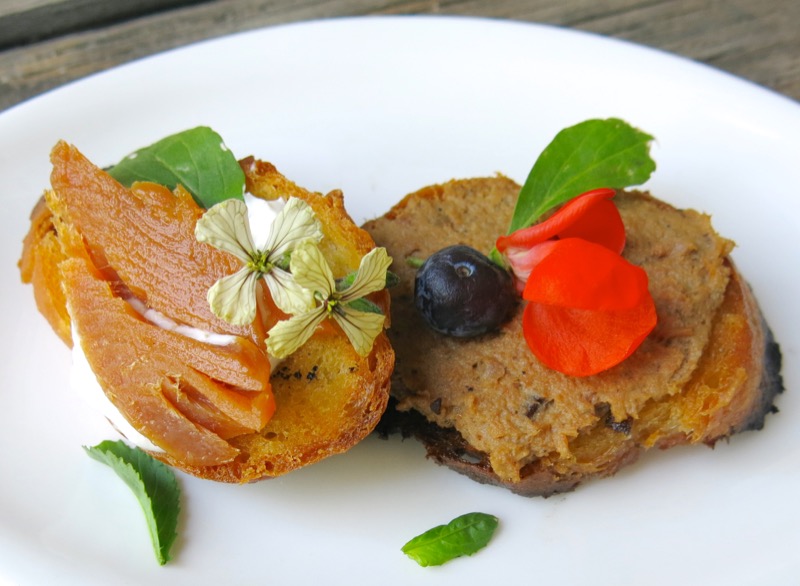 The smoked trout with a daub of homemade yogurt cheese, arugula flowers and leaves; the red deer terrine with a Saskatoon berry, Scarlet Runner flower and an arugula leaf.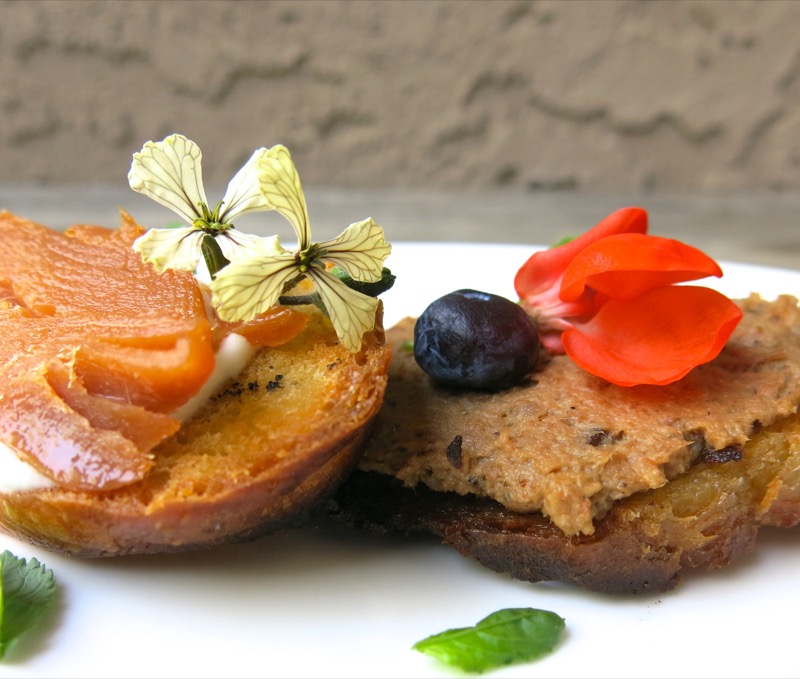 Only in Canada, I say? Only in Quebec. Now online, available to you, at your doorstep, thanks to Cédric Fontaine, owner and founder of Terroir Québec.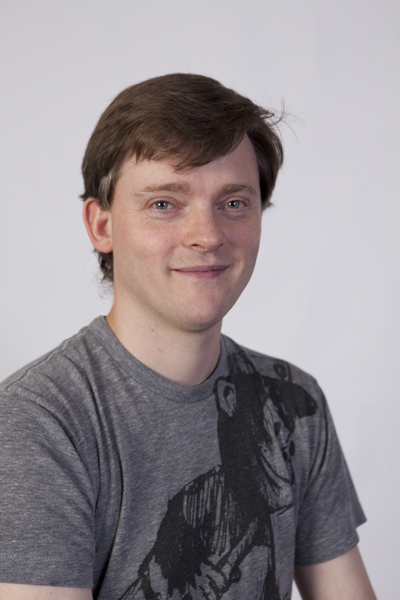 With a deep interest in gastronomy, exceptional e-commerce knowledge, and a strong hotel and restaurant management background from the Brittany region of France, Cédric immigrated to Quebec 13 years ago. As he wanted to relocate his life somewhere in North America, he felt it was the perfect fit. He could speak his mother tongue and Quebec is a gastronomic paradise. Hard for us to imagine that someone living in France would choose to pull up their roots and head out on such an adventure without a job transfer in place, but that is exactly what Cédric did.
Almost immediately, he gave birth to his business idea: a small e-commerce business selling exceptional niche products from the various regions of Quebec, online. He began by searching for very specific products that would best represent the terroir and culture of each specific region of the province.
Terroir Québec is now 10 years old with more than 300 products and 70 different producers. He started very small, as one can well imagine. His first three products were:
Currently, the diversity of products is phenomenal. And, with respect to the e-commerce client, knowing that there is no smelling, tasting, or touching possible prior to purchase, Cédric is careful to eliminate competition among his producers. If there is a Strawberry Jam, there will only be one and it will be what he considers the best one he can supply to his clients.
Developing close and long lasting relationships with his producers is an essential aspect of his business. Gérard Mathar from Gaspésie Sauvage arrived in Quebec from Belgium about the same time as Cédric and developed his business by foraging mushrooms from the Boreal Forest. They have worked together ever since.
As this is a very small, niche business, Cédric finds 75% of his producers on his own. About 25% find him and ask to be included in his product base, online. Only recently, he has developed his website in English. And, as most hard-working people in the food industry, he has a second job offering e-commerce expertise. Even after 10 years, with phenomenal growth in his company, he still does not earn enough from it to sustain his needs.
New product discoveries are exciting finds; currently haskap berries are at the forefront in his kitchen as he has the syrup on his site and is using it on everything. I have grown them here for 10 years, but have never been able to harvest them faster than the birds!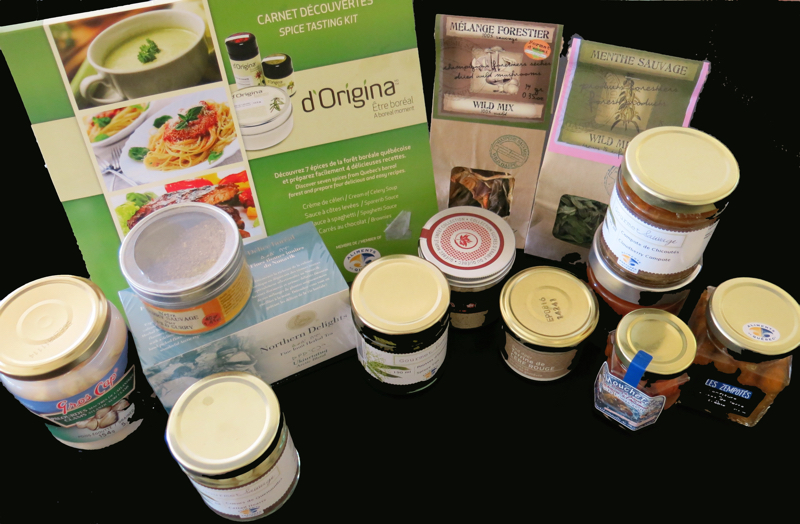 Look at what I got! This is one of the perks of writing about Canadian Food that I truly appreciate and take very seriously. Cédric sent me some of the products I chose to taste, and some he thought I should try.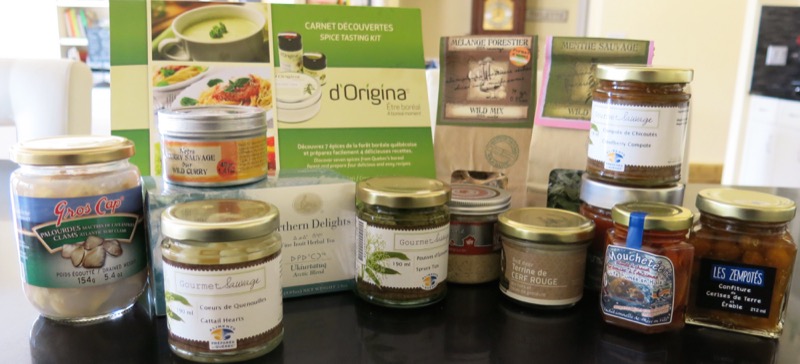 I don't know how many of you are familiar with "Heart of Palm", but I discovered it years ago and use the canned ones in one of my favourite festive season vegetable casseroles for large crowds. The texture is compelling, the flavour, subtle, and I simply find them pleasurable. So, Cattail hearts were definitely of interest to me. They grow everywhere around here and Gourmet Sauvage was genius enough to strip away the reedlike woody bits to reveal the tender succulent heart and preserve them. I can only imagine how magnificent they would be fresh!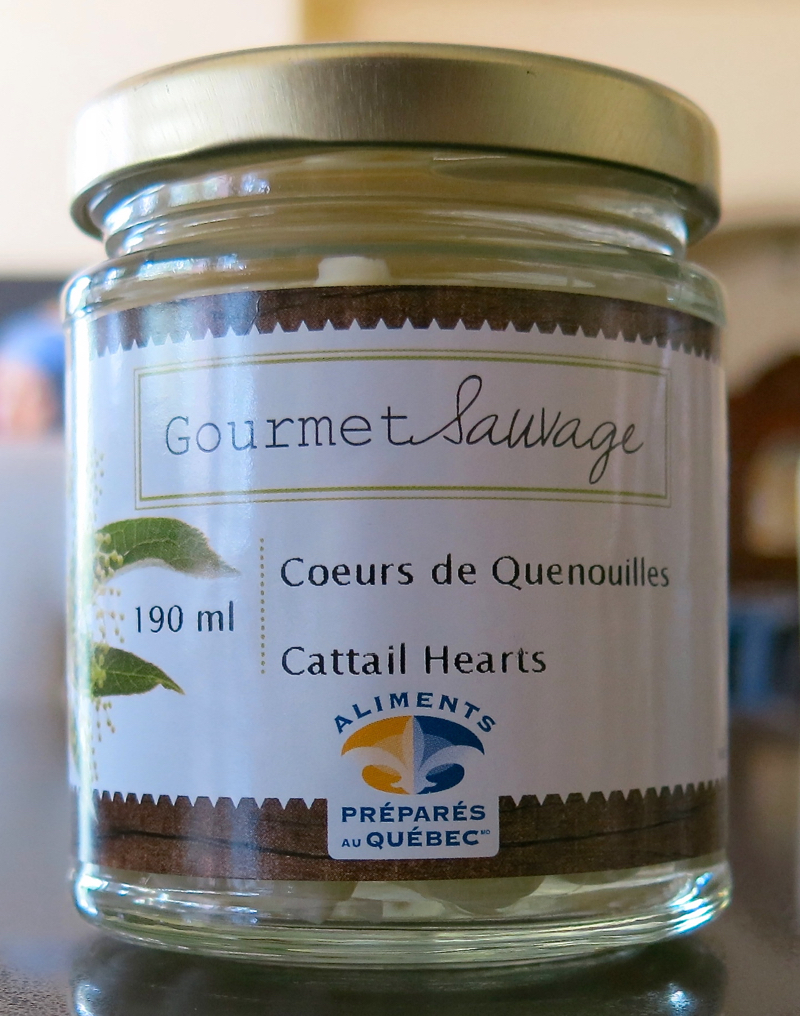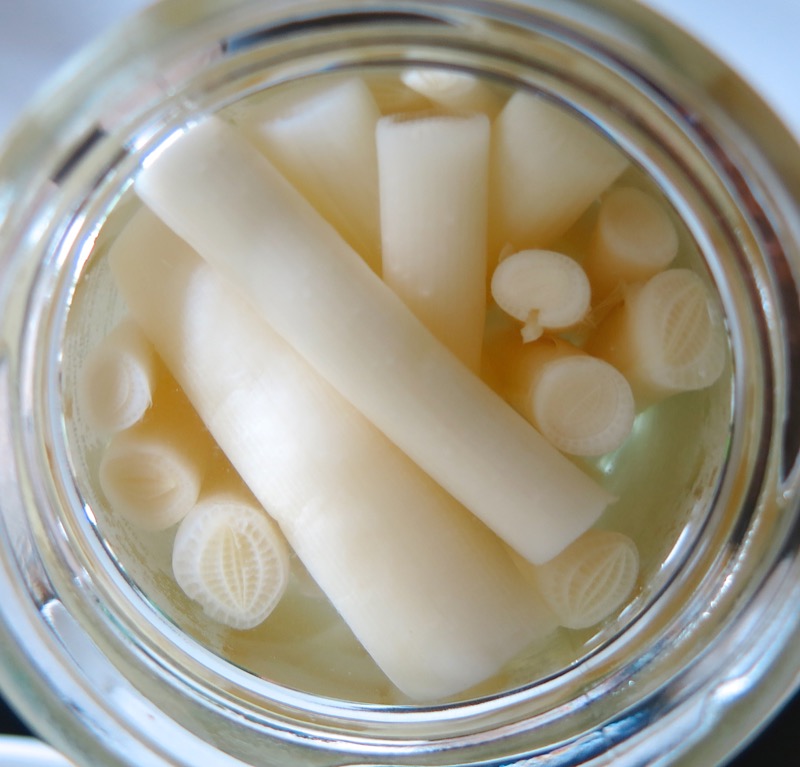 I gifted this jar to Nancy. Not because we both didn't totally love them. We did. But because she hosts so many more parties than I do, and these begged sharing. They are just that special. They aren't as texturally dense as heart of palm. They are not crisp, but toothsome. The flavour is very delicate, but appealing. Part of the appeal is most definitely that this is a cattail heart! Yes, only in Canada. And amazingly, I had never eaten a cattail heart. I am sure you have not either, but you should.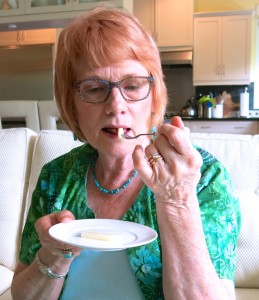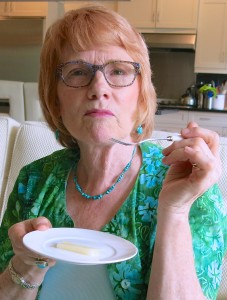 You can see this was a serious tasting. Thoughtful. Such eye-opening flavours and textures. Sharpen your pen. I have only just begun.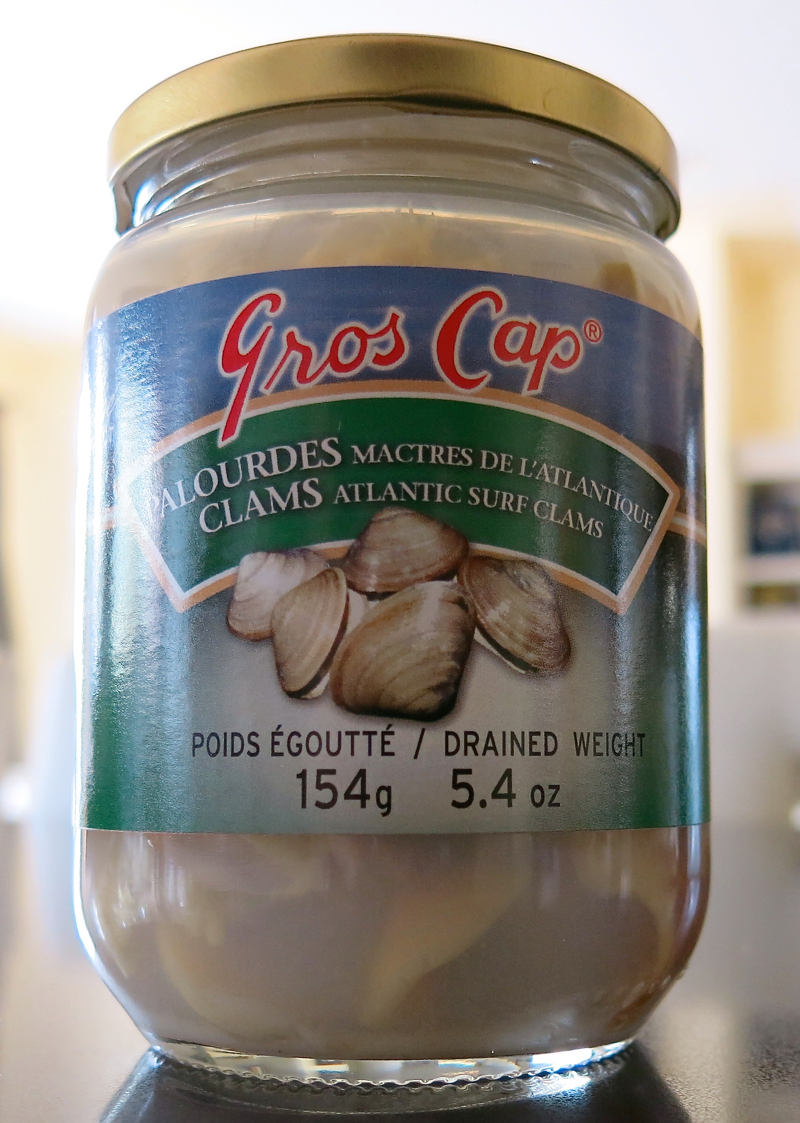 The Atlantic Surf Clams from Gros Cap were next. Harvested from Isles de la Madeleine, Atlantic Surf Clams are hard-shelled, and are the largest of the Canadian clams found in shallow waters, on the sandy ocean floor, harvested from April until December every year.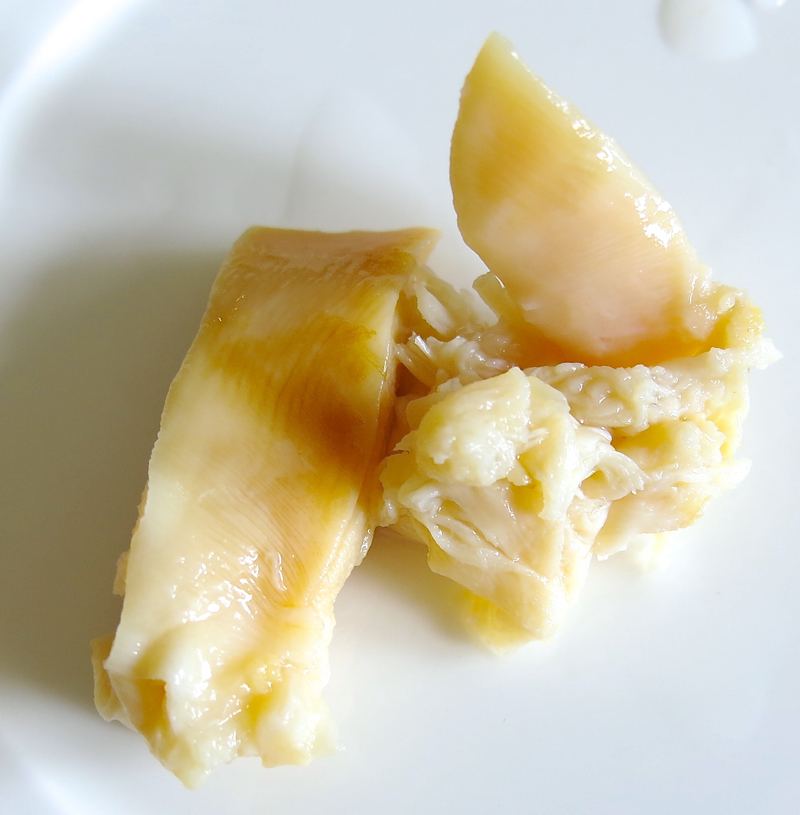 These are chewy. Not off putting at all, like some find squid to be. Not chewy like that, but chewy in that they are dense and definitely a muscle! The flavour is of the Canadian sea: fresh and gentle. The size and texture of these clams are of first note, but it is the flavour that makes them precious. I would go out of my way to travel to the Isles de la Madeleine for a bowl of Clam Chowder after tasting these.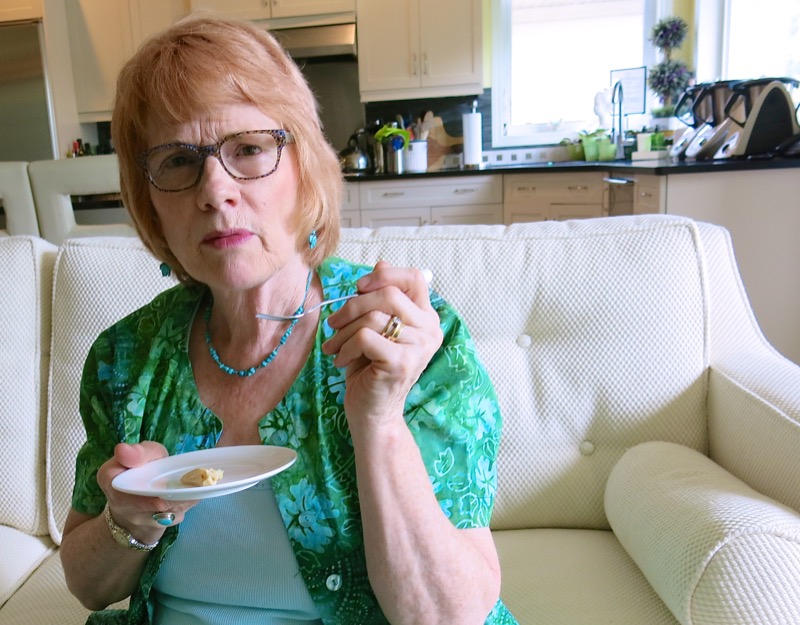 Nancy most definitely agreed.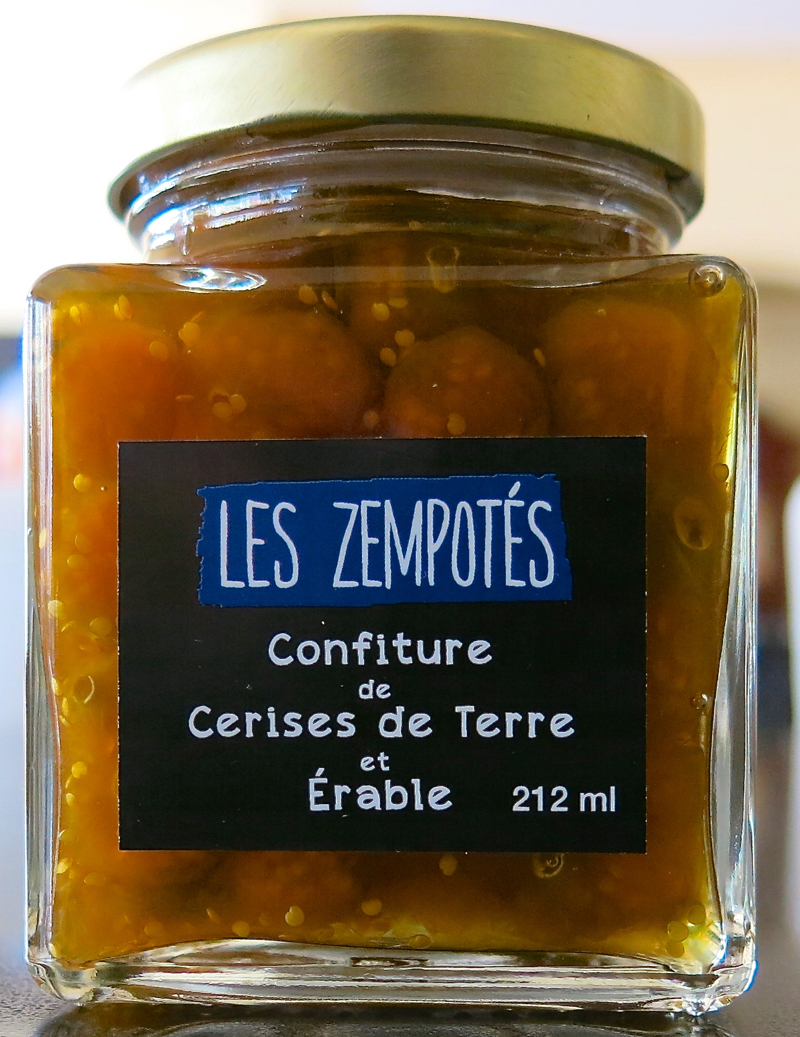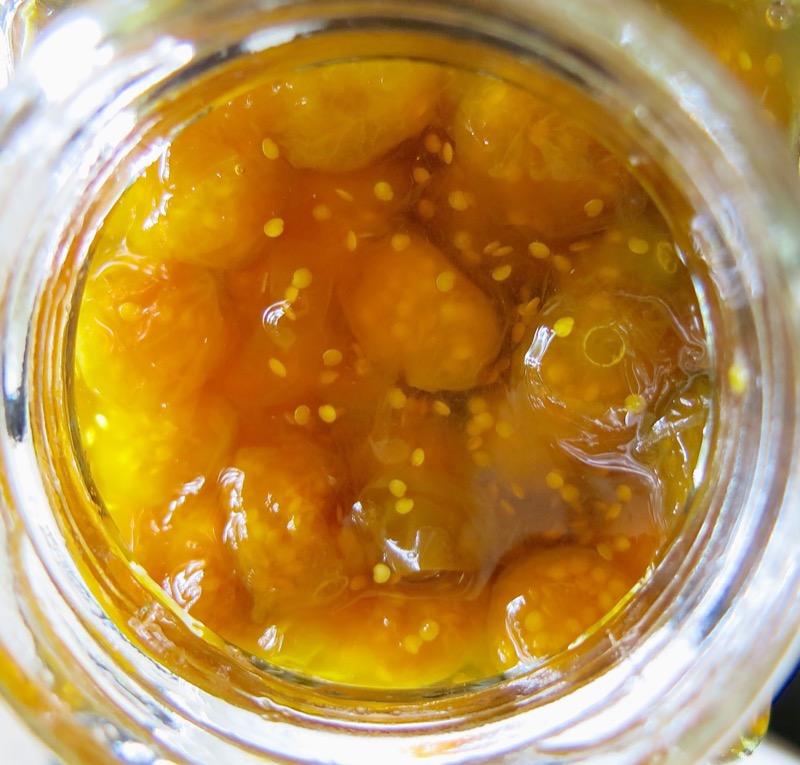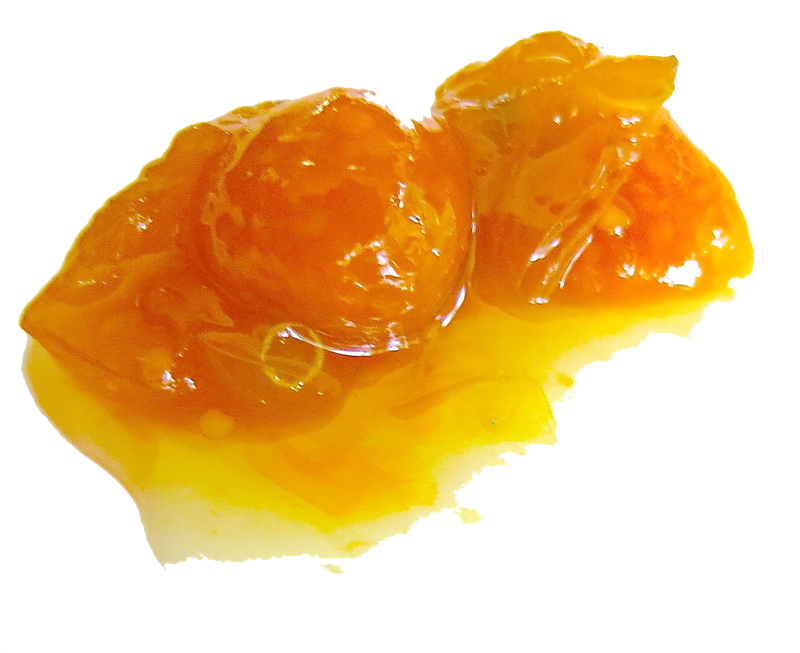 Ground Cherries, or what we call Gooseberries on the prairies, and Maple Jam. Seriously? I have grown these little berries, and they took two years to get rid of. They are prolific little self seeders that love my zone three garden climate and grew like weeds. I so enjoyed them. Why did I not think of preserving them? I had so many. One reason: they are not part of my food culture or tradition on the prairies. They are new here. This is a great treat.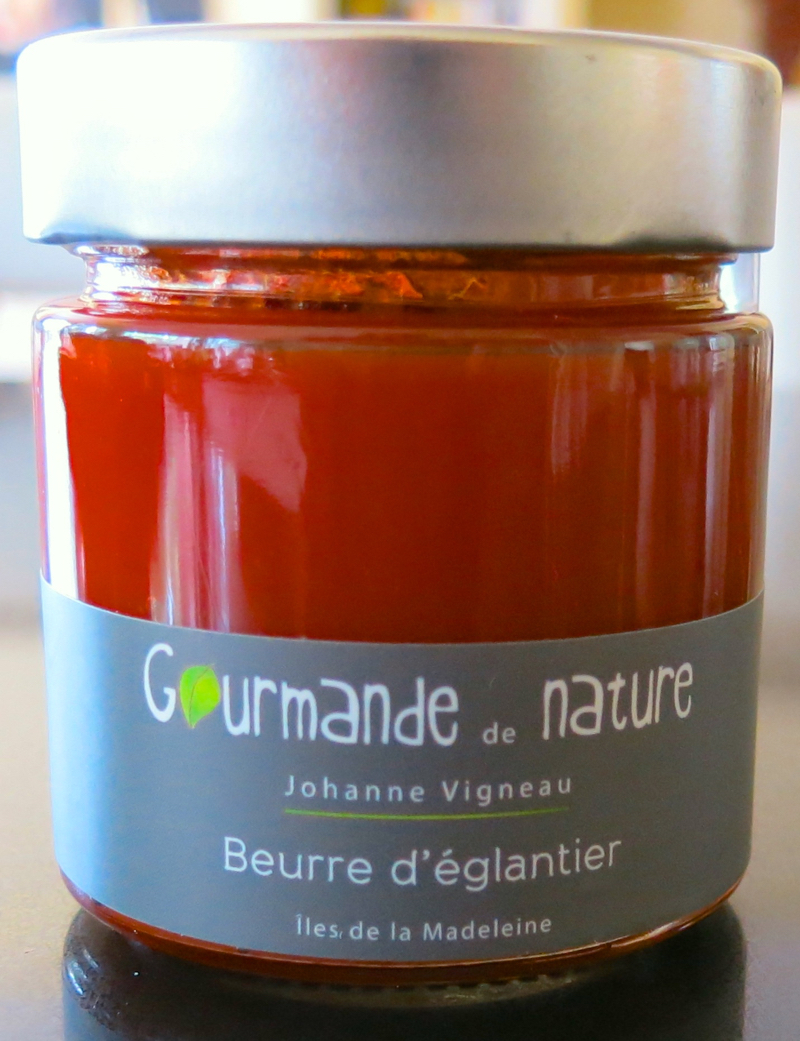 Another Iles de la Madeliene find: Rosehip Butter from Gourmande de Nature. This was spectacular, on many levels. I can make it myself and compare the terroir of Quebec to that of my Alberta garden. It was fragrant and novel. It works with sweet and with savory.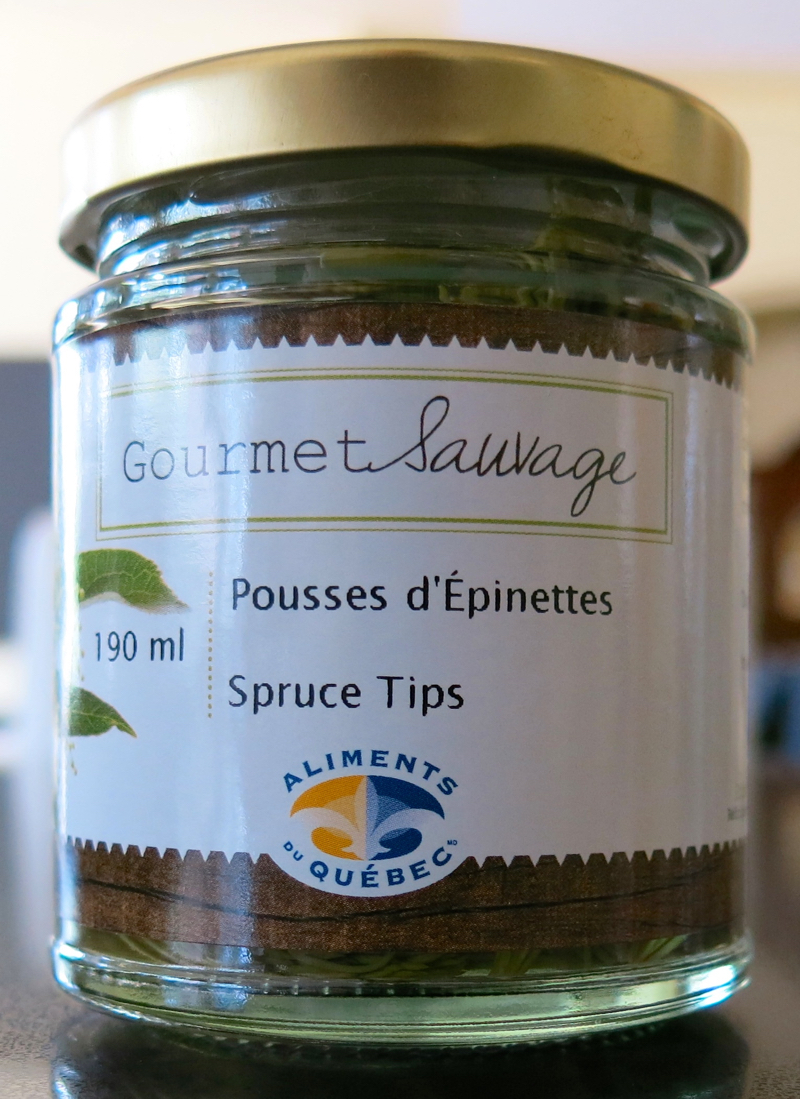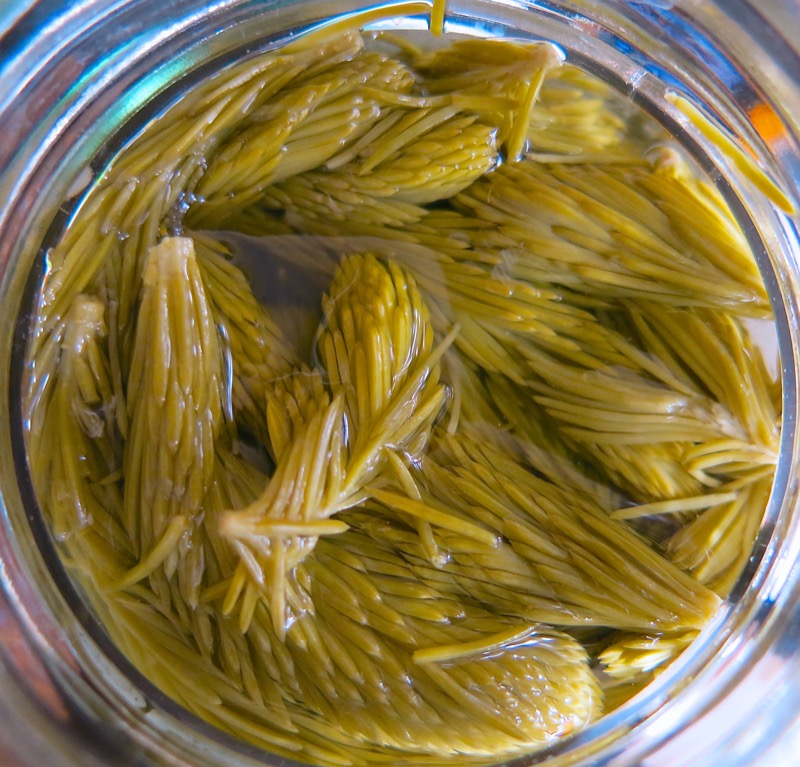 Both Nancy and I responded to the Spruce Tips from Gourmet Savauge similarly. Tasting, we looked up at each other, and almost simultaneously said, "An acquired taste." I really enjoy using pine tips very sparingly while fresh in salads, but find spruce tips and even bolder flavour. Some people love rosemary (I am one) and some find it powerful and off putting (Vanja would be one of those). Spruce tips present a big bold flavour fresh, and the preserving process alters its flavour path similar to how preserving a cucumber alters its flavour path. The altering of this preserving process is profound. This will appeal to some, not all.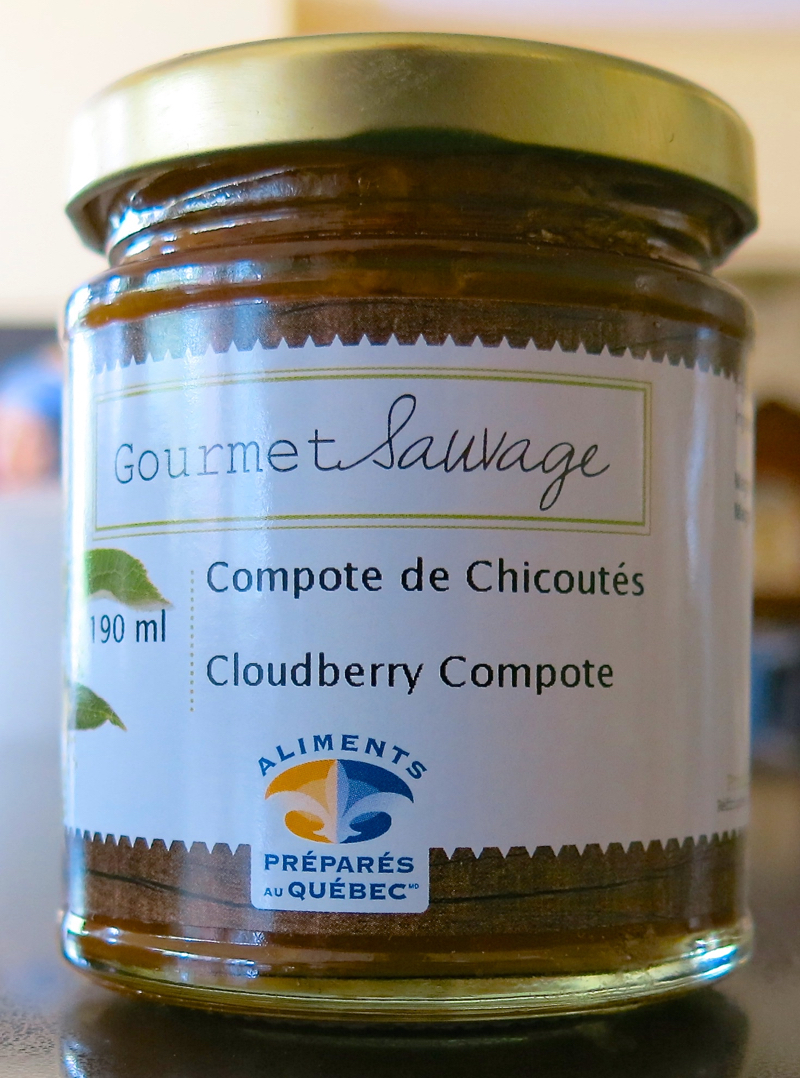 I have not yet written about my Newfoundland travel adventures. I have not yet posted my own homemade Cloudberry Compote. But, I had it in the fridge and we were able to compare it to this one. I thought this one had citrus added to it, as it was considerably more perky in flavour than mine. Mine only had berries and sugar. So did this one. Ah, terroir. That of Quebec and that of Newfoundland. Such a different flavour experience from the same delicate, highly sought after berry. This is a spectacular Cloudberry Compote that captures the delicate flavour of this berry perfectly. It sells for 9.69 and I never saw it cheaper than twelve dollars in Newfoundland gift shops. Often, it was fifteen. Most people make their own. But, you can now order it online and try out these flavours for yourself!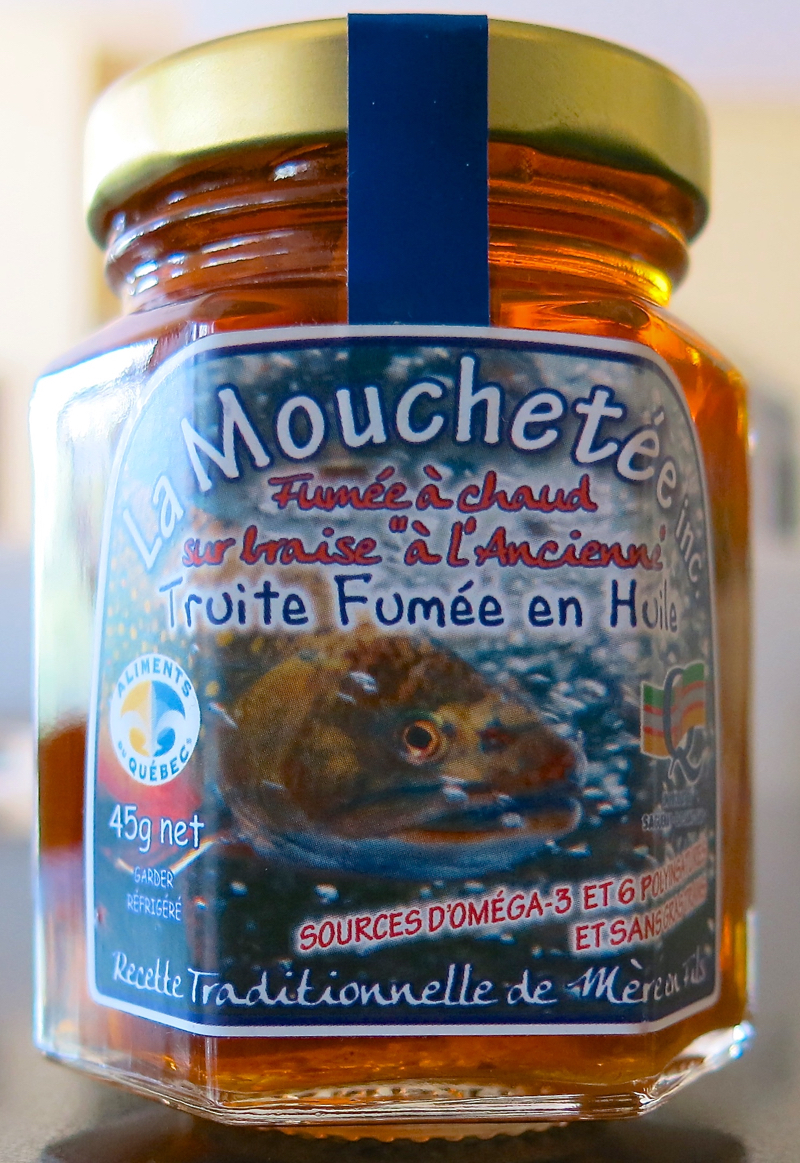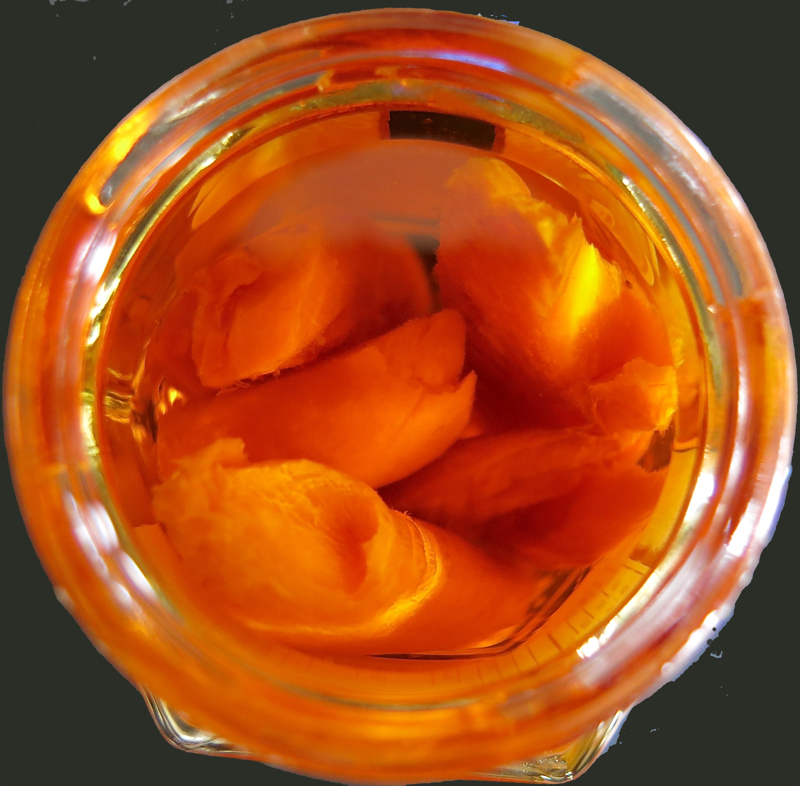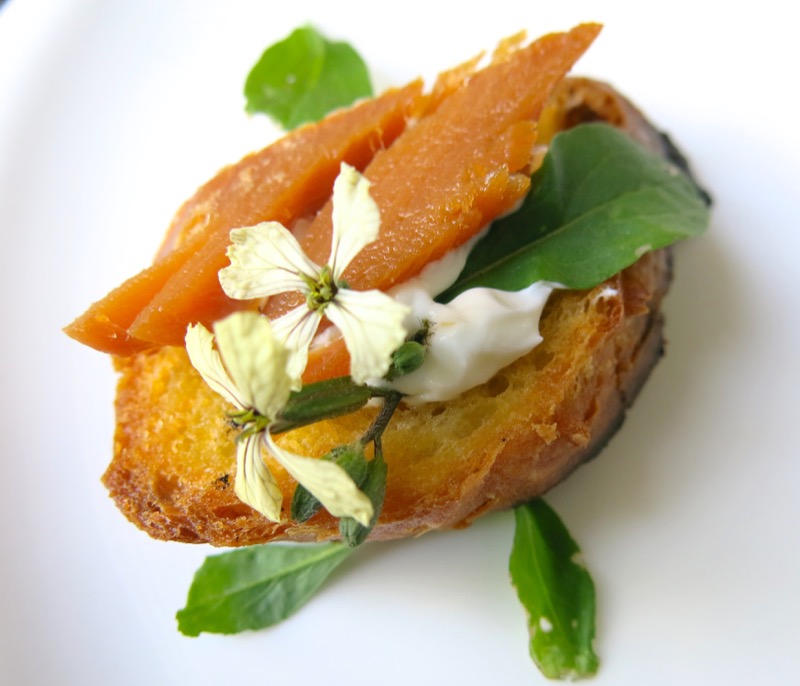 Again, the smoked trout. Outrageously priced at $17.50 for such a small jar, I would have never purchased it. I would have missed out on such irresistible pleasure! I would definitely buy it at this price, after tasting it, sit and eat the entire jar. Understand fully what a delicacy I have just indulged in and regret it not. It is just that good. ("Outrageously priced" was a reference to anyone's first reaction. Not any reference to the fishers or producers of this product. Or Cédric. I know no one makes a living at selling it, even at this price. This kind of quality product is clearly and simply a labour of love.)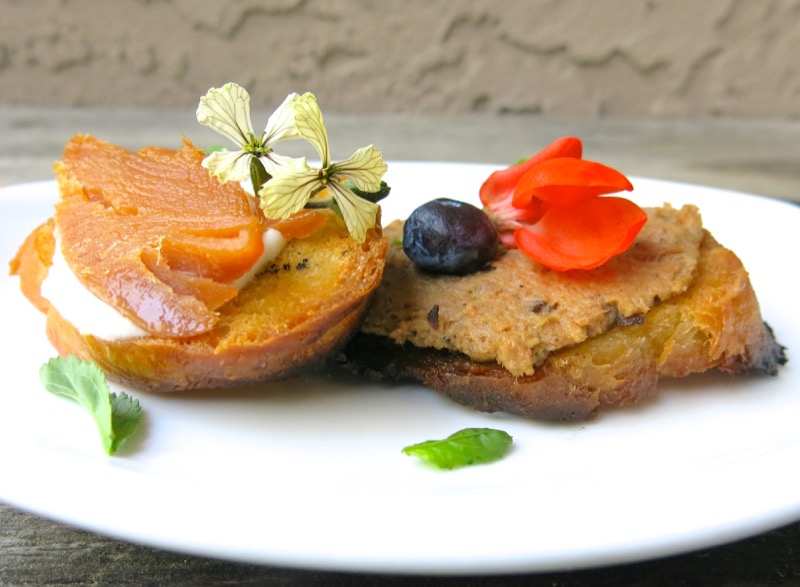 The Red Deer Apricot and Juniper terrine by Ducs de Montrichard again. At $8.99, this is a very fair price for such flavour and quality.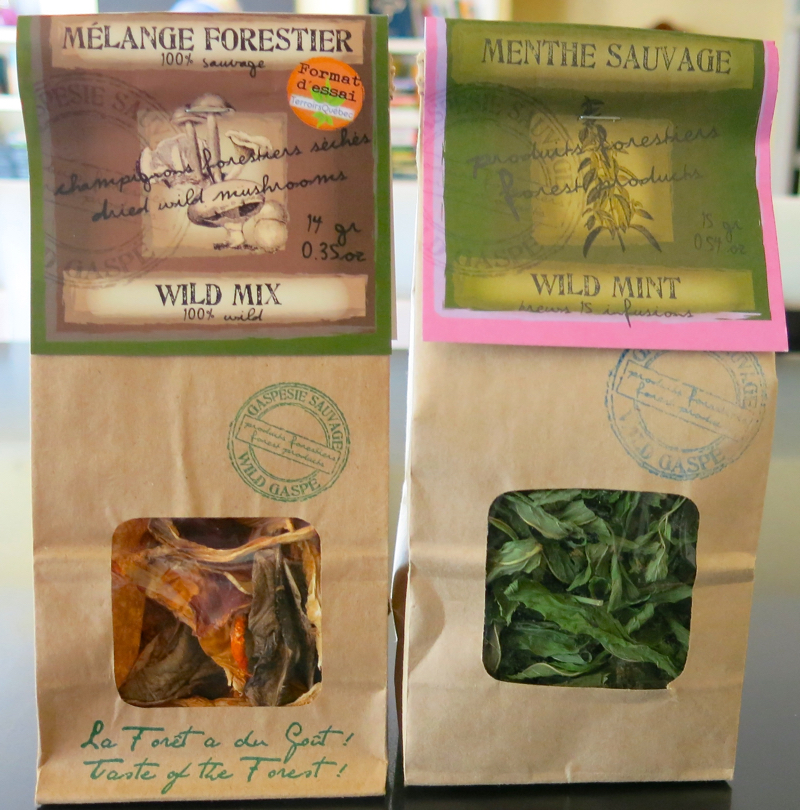 Mushrooms from the Boreal forest… mint… and more….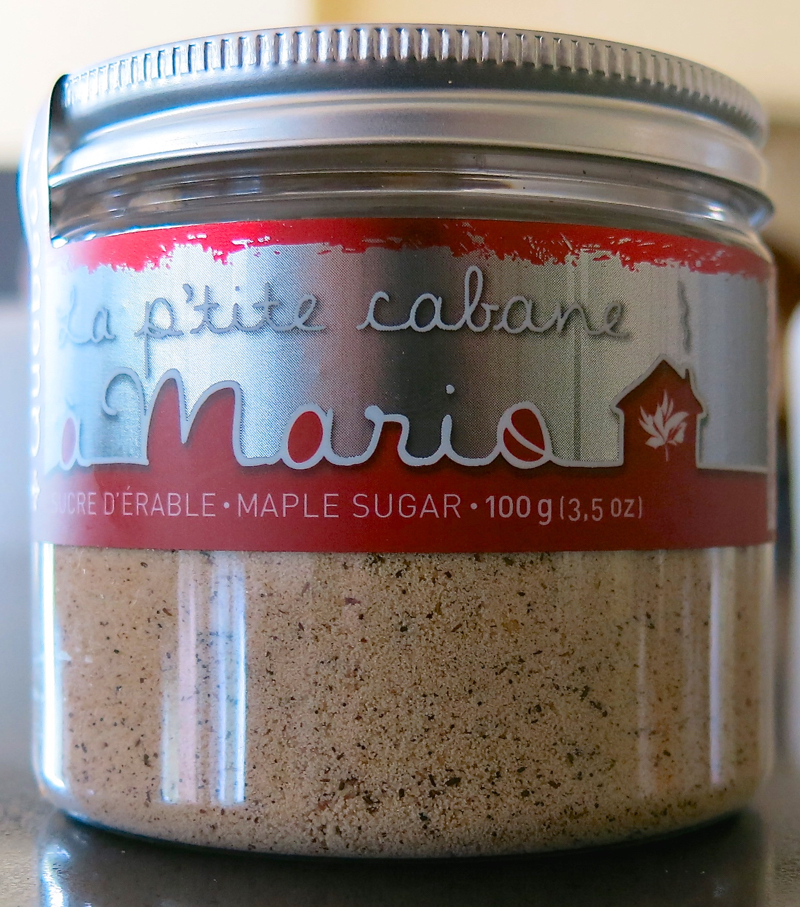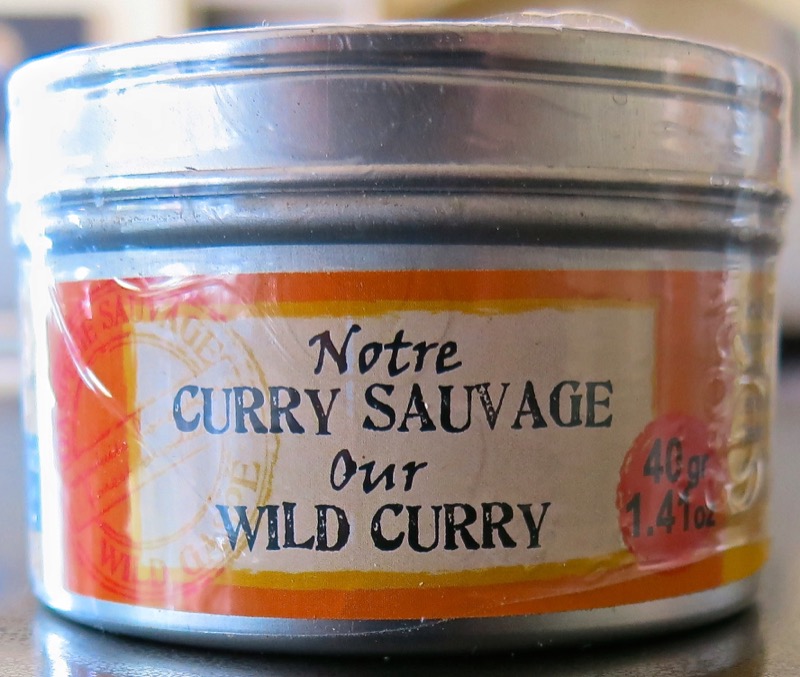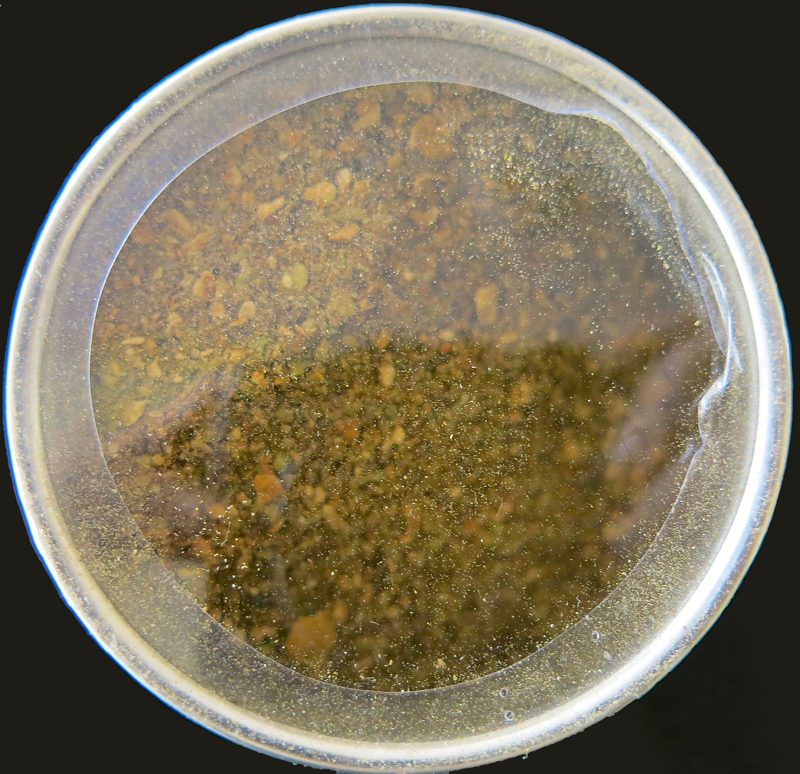 We didn't sample everything that day, but enough. Enough to know how excited we are to find Cédric and Terroirs Québec.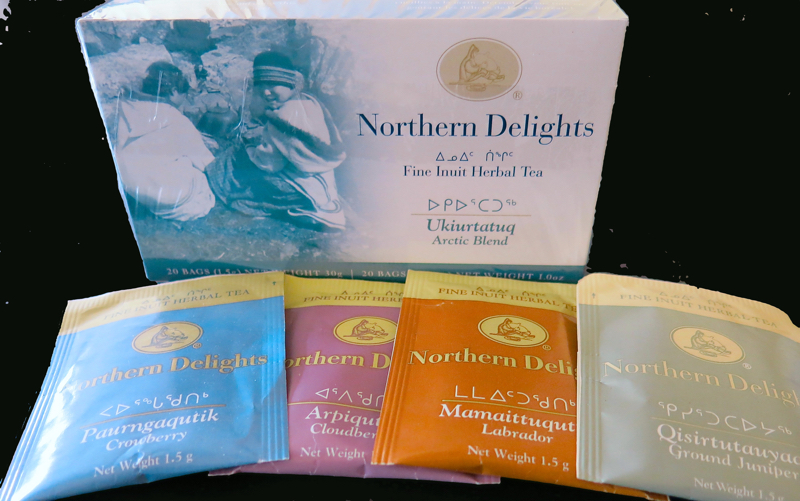 Last, and not least, an absolute must for every Canadian tea lover, these Inuit Teas gathered and produced by the aboriginal peoples of Inuvit from Northern Delights. At 11.75 for a box of assorted teas of this quality with such unique Canadian flavours? Only in Canada, I say!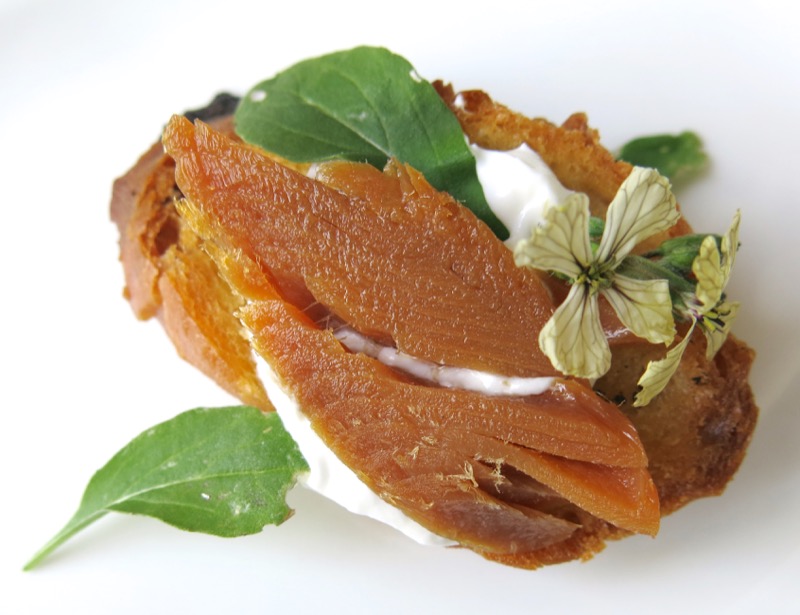 Please let me know if you place an order with Cédric. There is nothing in it for me, except the pure pleasure that I have written a post that will make a difference to his business. A business that I think is smart and bright and offers people all over Canada and the world an opportunity to taste wild, foraged and the most noble of foods from regional terroirs within Quebec. Oh, what fun this tasting has been!