As we were to be buying and planting, why let the rain daunt us? It was a beautiful day – even in the rain!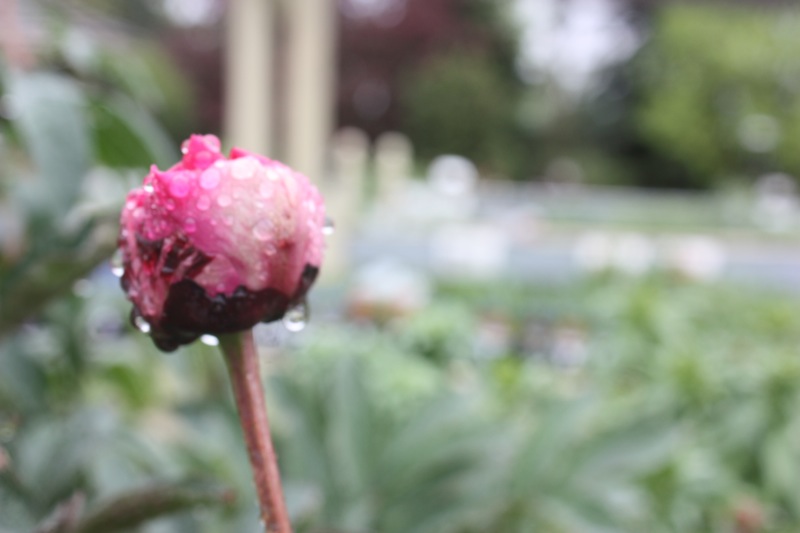 A little wonder and escape from the real world to my favourite Edmonton Garden Fantasy is an emotional oasis in the Spring rain.
The weather does influence my psyche and I have had enough Spring rain! The May long weekend in central Alberta is a traditional time to plant gardens and bedding plants. Historically, there will be no more freezing temperatures, but there are exceptions. This year is definitely one of them. Two weeks ago there was a snow storm. A record breaker, and the first May storm in years. The next week it was record breaking heat. And this weekend: cold and rainy. What is a gardener to do? Every Spring the urge to plant and dig deep into the rich black Alberta soil rises within me, and there is no holding me back. Rain or shine!
Look at that sweet welcome! And he won't stain your grass!
Wellington grounds are an oasis in this city and every time I go I feel I was out of the country for the afternoon. Not out IN the country" out OF the country. This garden centre has a truly European feel.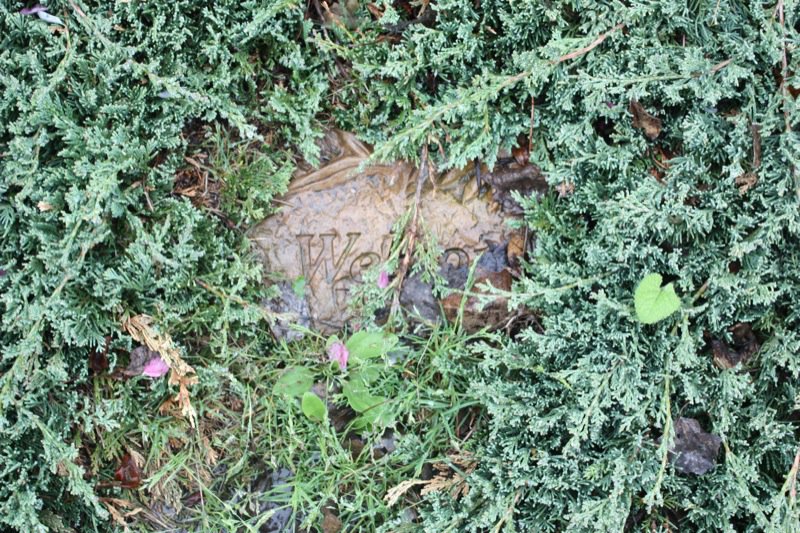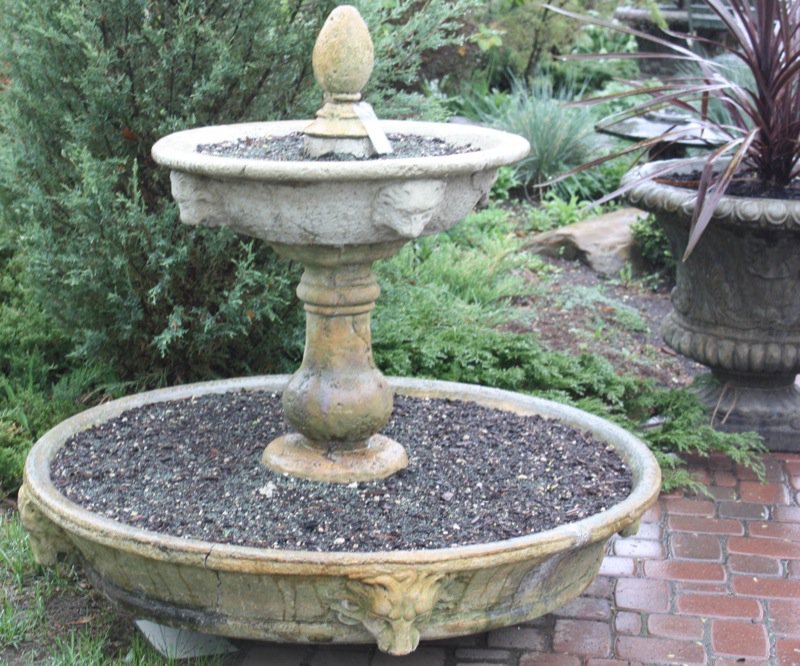 Big over-sized neoclassic urns and fountains are everywhere.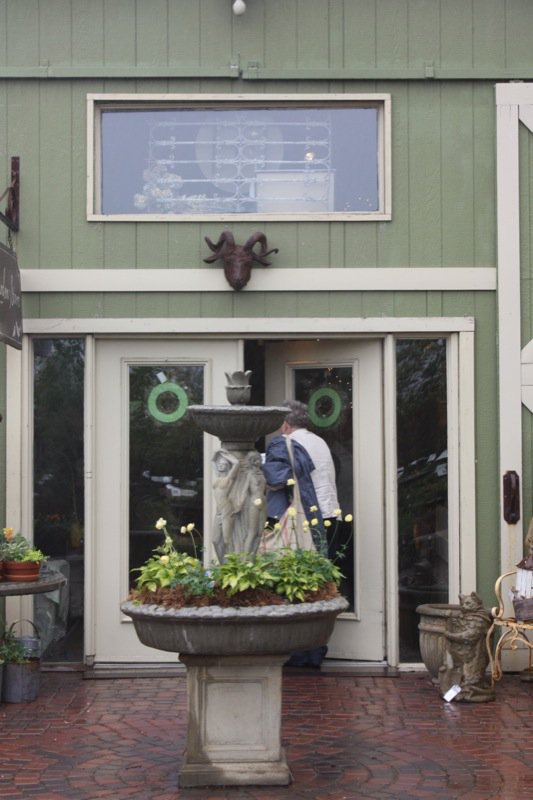 Giant (and small) garden sculptures beckon.
The greenhouses are charming and found through a maze of paths and walkways. You move in and out from on to another through a series or outdoor pathways and rooms.
The collection of outdoor art, furniture and features is astonishing and I am filled with inspiration just visiting.
I love mirrors in the garden to reflect the flowers… Oh, the sculpture peering into that one is gorgeous. Hello! (See my wet hair?)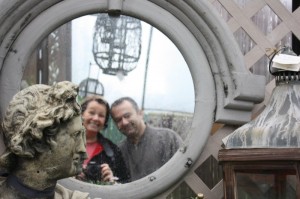 The massive urns with the wires attached to shape plants are gorgeous. And today, I came for a rosemary tree. Here are the herbs! Last year, Kathy C. gave me a rosemary tree. It is the best gift I have received. I have never been able to winter rosemary for my garden, but this is a different variety, and grows in the house (outside in the summer). It died while we were in London (whoops!!!), so I needed (yes, NEEDED) a new one. But, they were all gone, so it is on order.
We did, however, meet Marie. She is the herbal expert in that area and a gold mine of information and service. I also ordered a Meyer Lemon Tree. I have been wanting one for ages, and Nancy H. gets more than three dozen lemons off of her indoor tree every year. They had a gorgeous fig tree that I was coveting that yields about the same amount of figs as the lemon, and we came home with a gorgeous Bay Leaf Tree. It was about fifty dollars which is incredibly reasonable for any tree this size of this nature anywhere in this area. They had two topiary Bay Leaf Trees Friday for one hundred dollars each, so run down if you want to grow your own herbs and produce inside year round!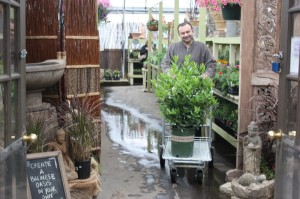 Is this not a gorgeous tree? I was SO excited! I love the leaves fresh in so many soups and stews and savoury dishes that I make.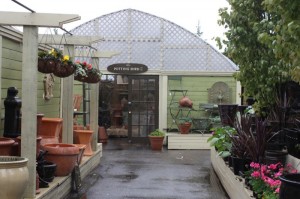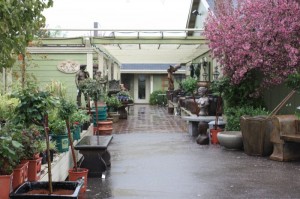 The air was sweet and fresh and fragrant and COLD! Everything was so beautiful – even int he rain. Or maybe, especially in the rain. I have never seen this garden centre so empty, so this worked for us!
Go no where else if you want a serious fountain. They are expensive, but they are so full of character and whimsy that you will never regret the money spent for the pleasure you have living with it. I am not saying this because I have one. I just know. Vanja finds these kinds of things tacky. I find them charming and revitalizing. And, he compromises a huge amount for me, so I enjoy my fountains on holidays and here.
I am crazy about garden sculpture. Oversized sculpture. I love finding little unexpected eyes picking up at me under a leaf, too (if it is in sculptural form!), but an over sized piece in a garden makes a statement.
There are little vignettes set up to inspire your own garden corners. I love the French garden (right, below).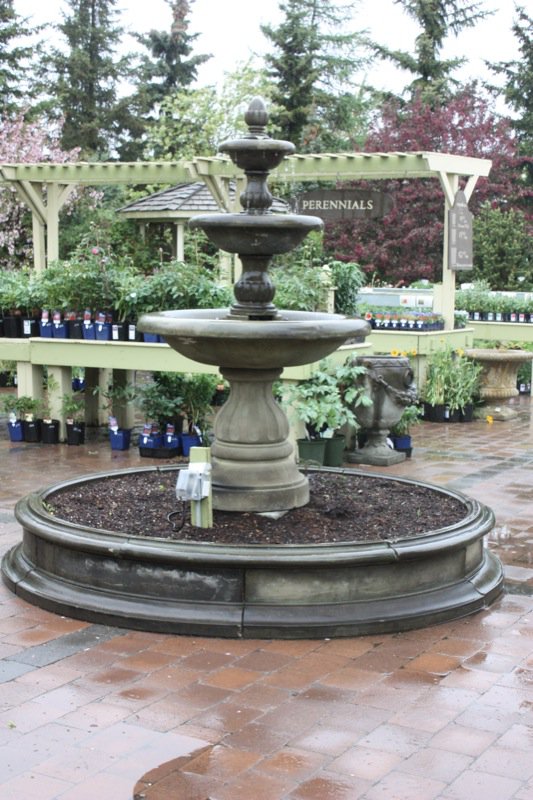 The annuals and perennials are here. By now, Vanja is inside and I am still peering through the rows of wonder. My fingers are frozen, but I cannot stop. I am exhilarated.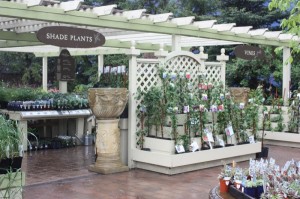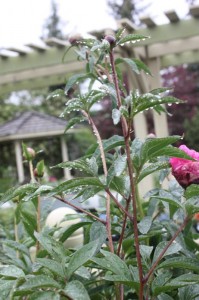 Below, left is Wooley Thyme that is just beginning to bloom a blue bed of flowers. This is the ultimate ground cover.
I am positive that this is a duplicate of a fountain in one of the side gardens at Versailles!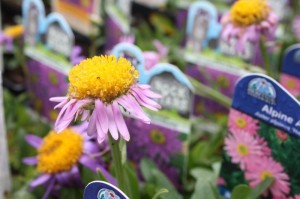 Lots of information for you at the end of every row explaining all about each plant in the row.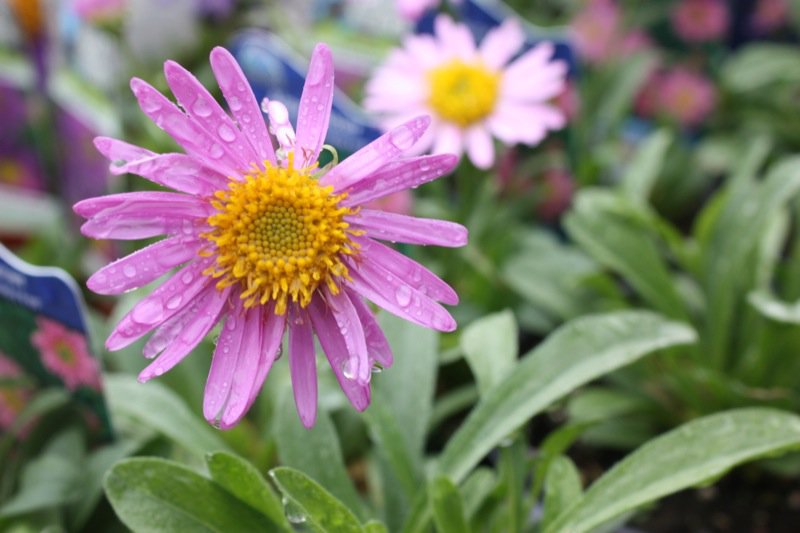 Good morning!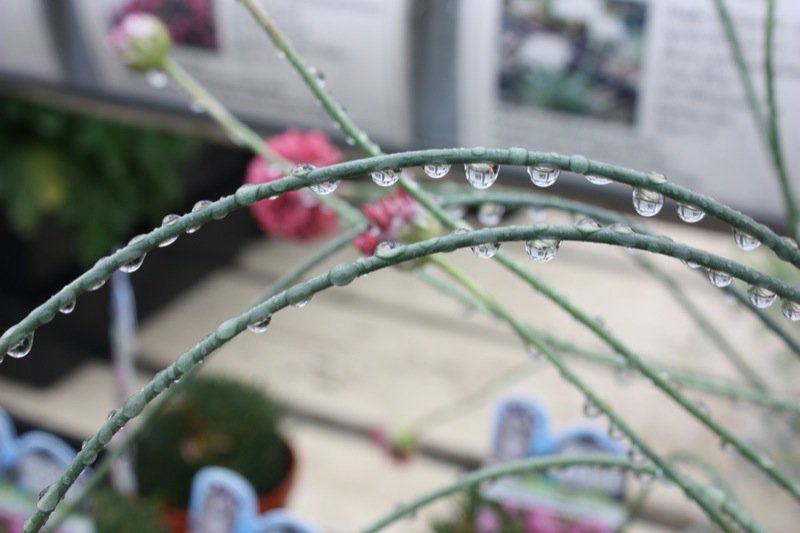 The rain arcs the delicate stems by weight as the crystal droplets cling and sparkle a glistening prism through the greyness.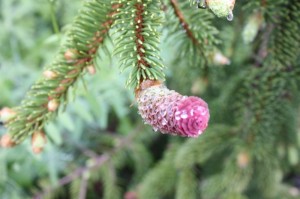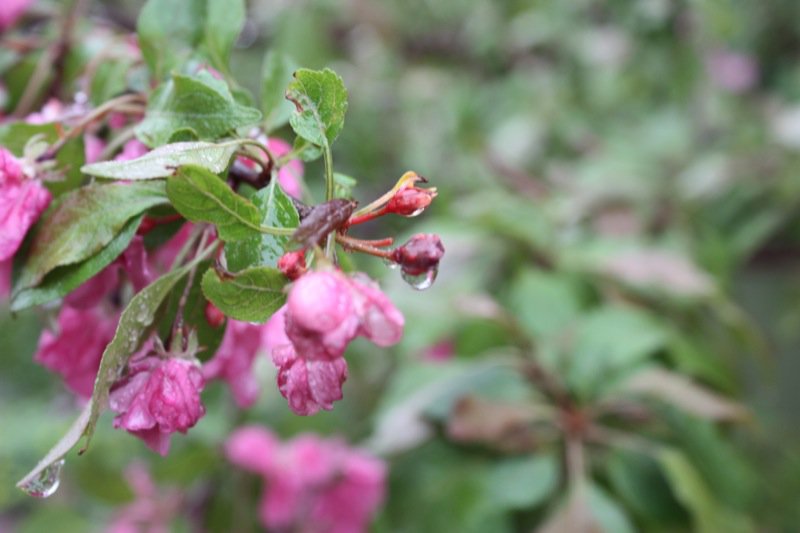 Spring rains and puddles and gardens and fresh air and colour and growth and life and new beginnings of another summer to come…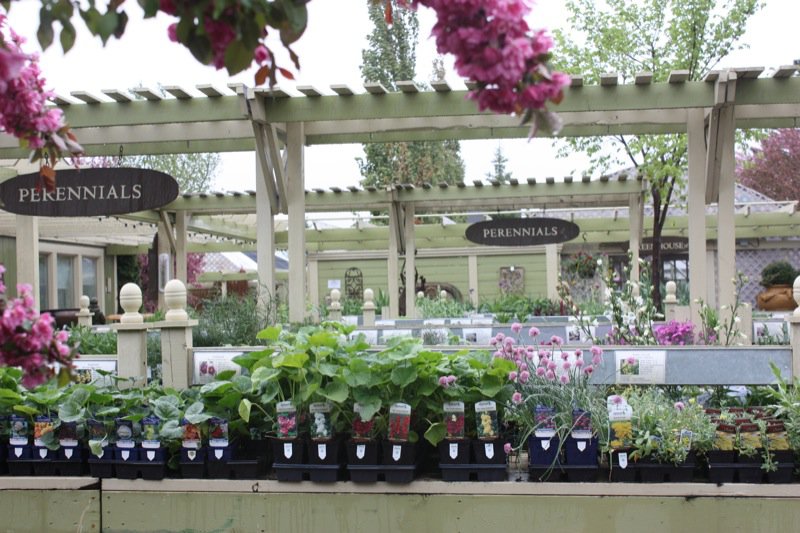 The flowers are shrivelled and also shivering in the cold!
You want a Venise di Milo?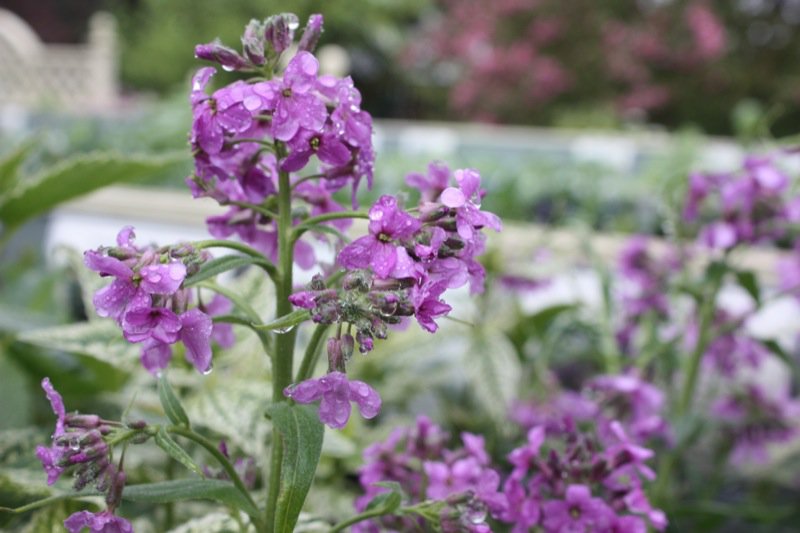 Immediately I thought of St. Francis of Assisi. I have been to his small town in Italy and really wanted to bring home this piece to feel that memory every day.
Time to go. Inside of the main building is a gift shop that I could have spent an hour in all by myself. Really beautiful objects d'art. And some practical items, too. Not too many, though! Mainly, just gorgeous stuff everywhere you look.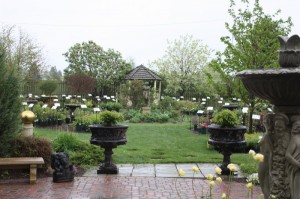 Time to leave. It is lunch time. And after lunch: Holes.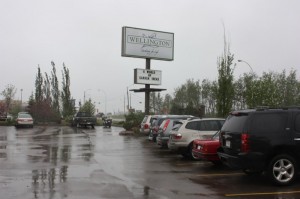 If you like to garden and are living in Edmonton, Wellington's is a must for you this season.