A great garnish or treat!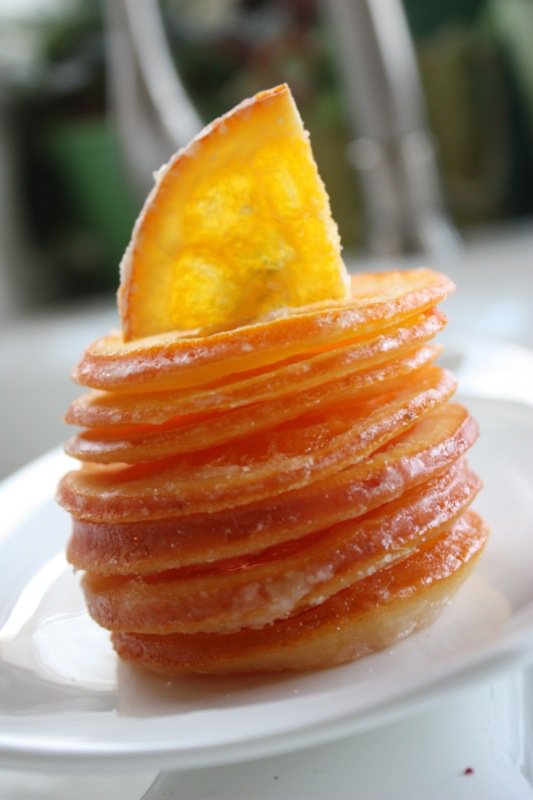 These sugared slices of fruit are fragrant and flavourful and burst with bright fresh citrus notes on your tongue. YUM!
Thinly slice the oranges and the kumquats nd place in a frying pan with the sugar syrup.
Bring to a boil at medium heat, then turn to medium low to maintain a low boil; turning slices once or twice until the liquid becomes a thick syrup and the slices are translucent (about 20-25 minutes).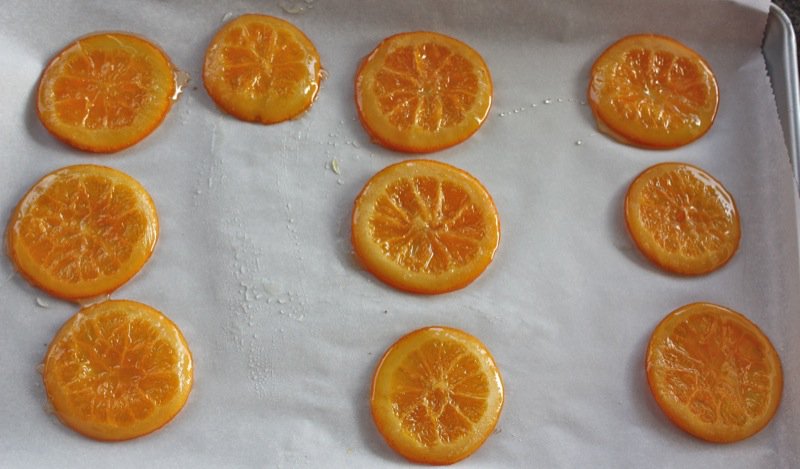 Remove with tongs and place on parchment to dry overnight or dry in convection oven at 170 degrees F for 1-2 hours.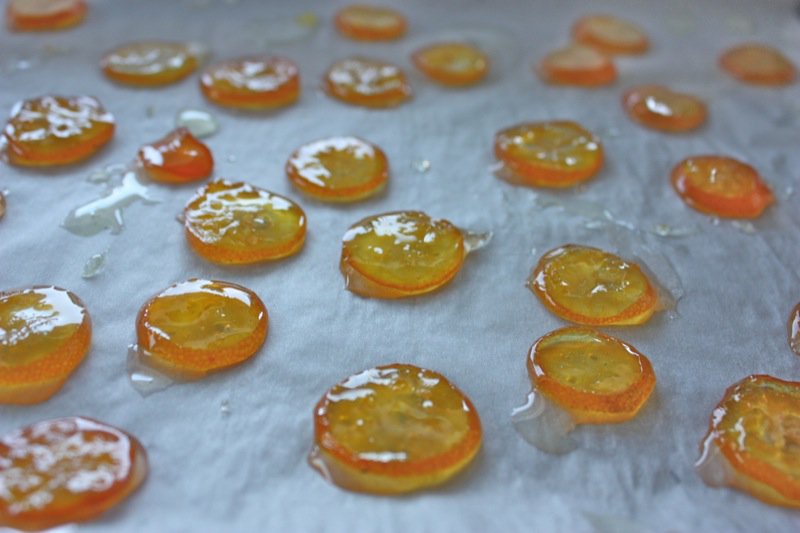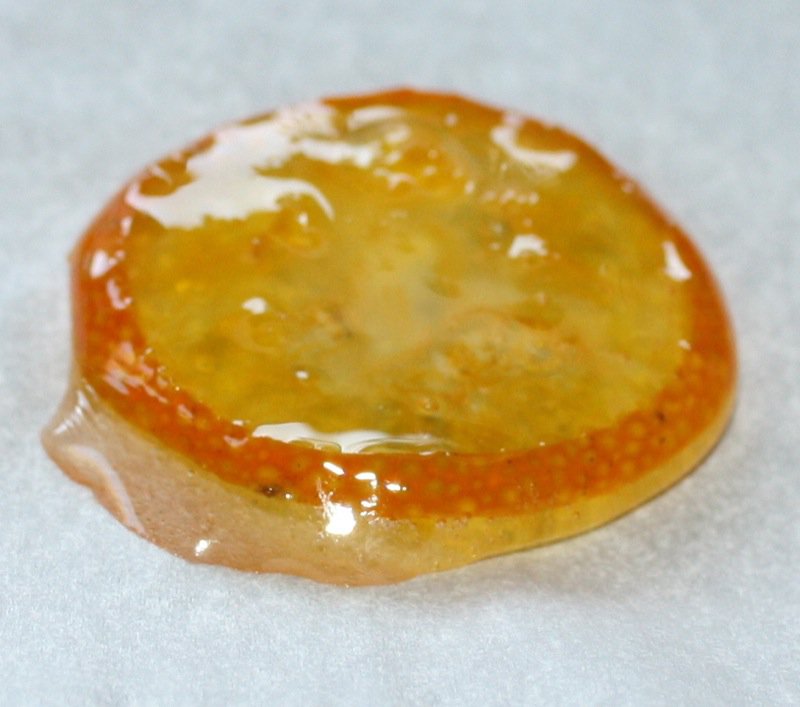 When they are dry, they will not be sticky to touch, but will be best stored between layers of parchment in a dry, cool, and dark place until ready to use.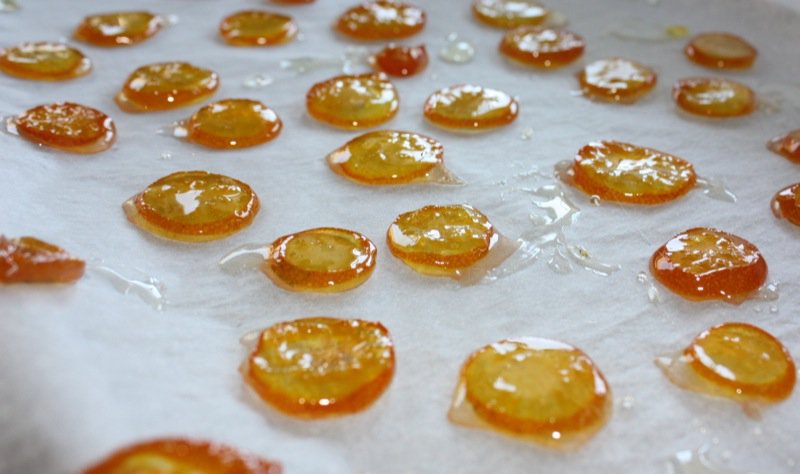 These will keep up to 2 weeks and then will start to go "sugary".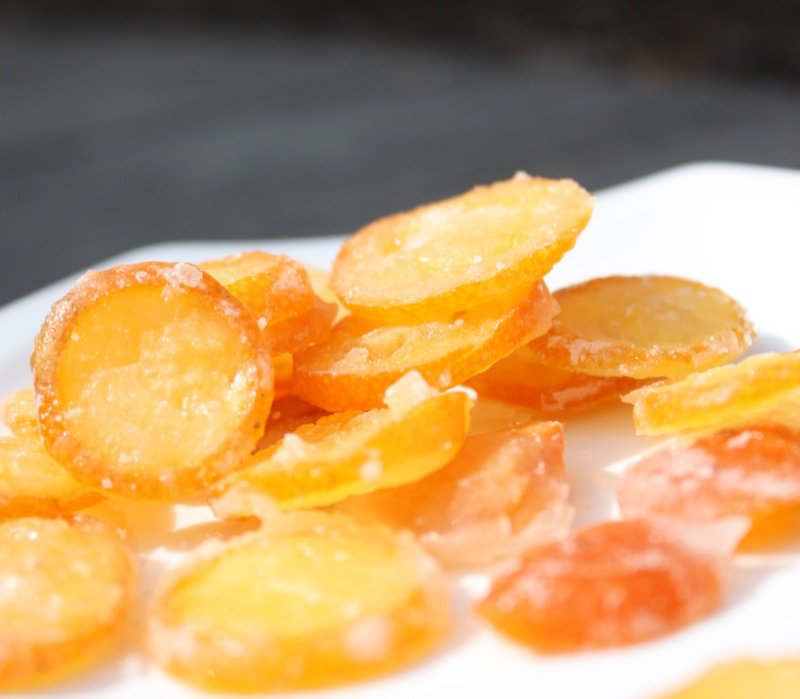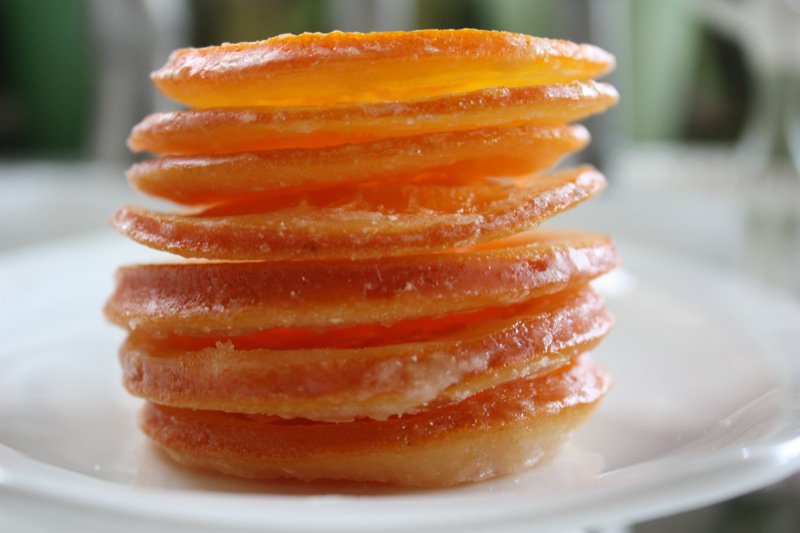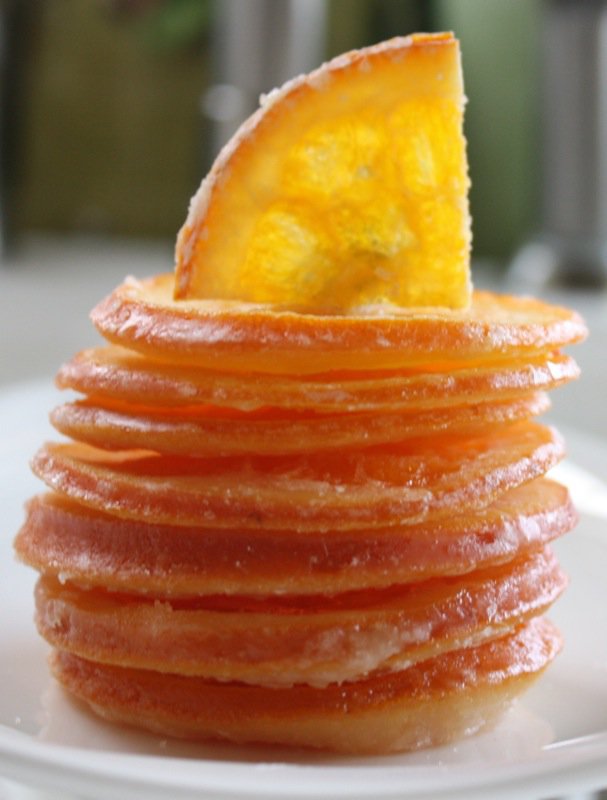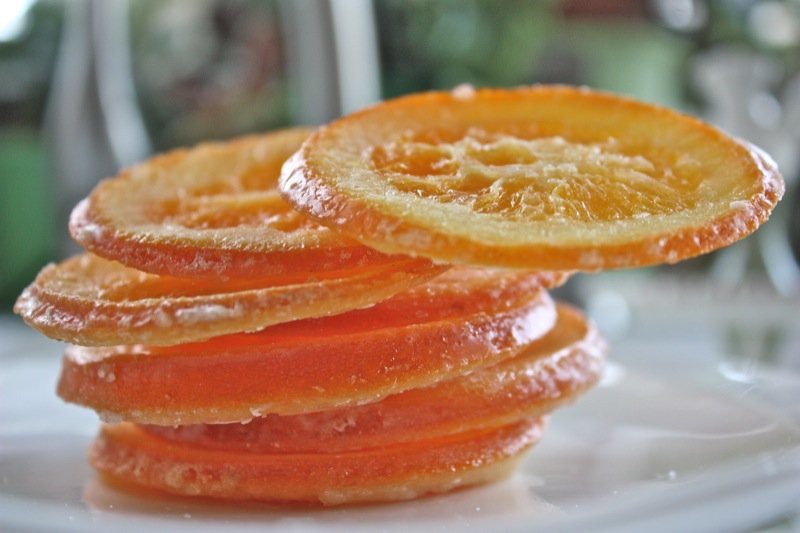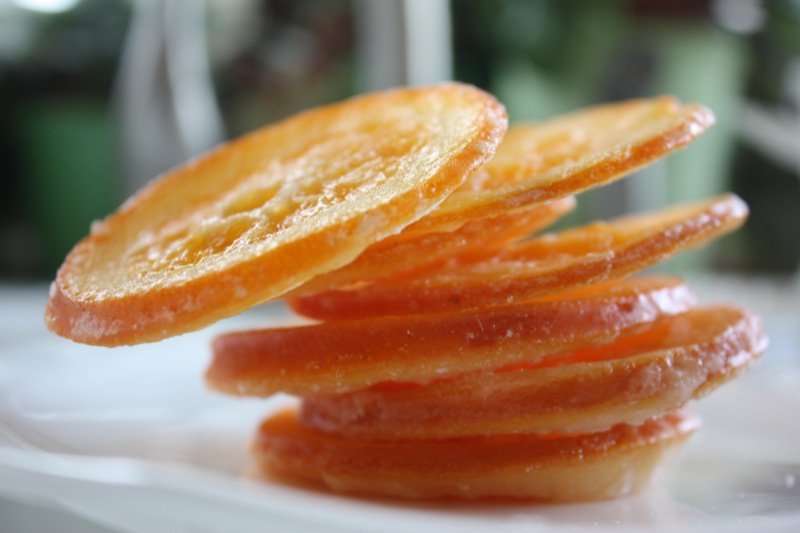 I cut the in quarters and served them with tea at mom's 80th Birthday party. The are also delicious with half dipped in chocolate similar to the Orangettes I did at Christmas last year.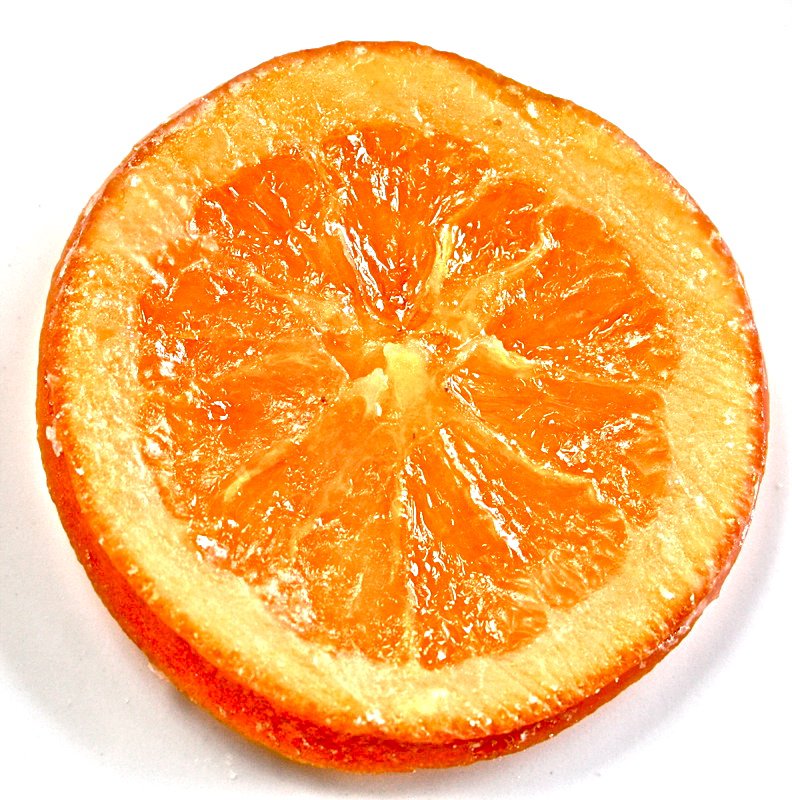 Is that slice of orange not the most gorgeous slice of fruit you have ever seen? Truly?
Completely worth the little effort it took to create. Try them! They are easy to make, gorgeous to look at, fragrant to the nose, and absolutely delicious to eat.