Our Edmonton Food Scene is Vibrant and Alive!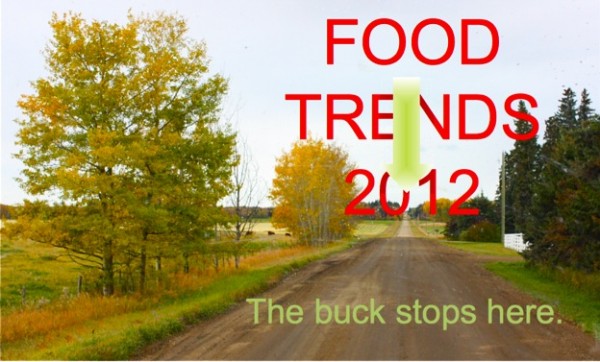 This post is a heady read. It is looong but so very interesting. If you get through it, please leave your thoughts in the comments section: Chime in!
Following my Personal Reflection about Food Trends for 2012, and those of Food Bloggers here and here, I asked a number of local Edmonton Food Bloggers and Journalists to provide their personal perspectives regarding food trends for 2012. We hail from such a thriving local food community in Edmonton even though we live in a Winter city. Our agricultural land is the richest in the world and our farmers and producers are second to none. We don't have the Canadian presence we deserve regarding our regional culinary culture, but we are working at getting the word out. Visiting the sites and reading the work and the books of these people to day will be a great place to start if you want to learn something about this country's culinary food heritage that you don't know.
Please feel free to ask each individual questions in the comments section here, as they come to mind.
Here are the questions each was asked:
Major local trend in your region?
Trends throughout Canada or the US or your own country?
Hopes and Wishes?
Comments?
Jessie Radies from Live Local Alberta and The Good Food Box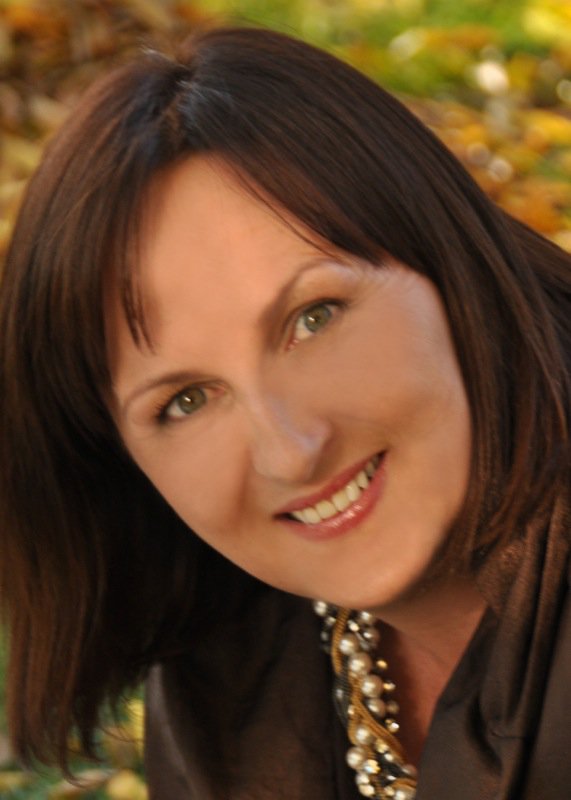 I met Jessie when I was volunteering at The Passionate Plate, sadly, no longer in business. She was dropping of some of her Buy Local posters and I knew that this was a woman who was walking her talk immediately. She is articulate, driven and a strategic thinker. As stated in my Food Trends 2012 Personal Response, she has made a powerful difference in our city by rethinking the economics of a local food economy and putting them very actively to practice in Edmonton. She is a gal that needs to be heard. She is a compelling and inspirational speaker. As co-owner of The Blue Pear restaurant with her husband and chef, Darcy Radies, she was personally involved in our local food community as a business owner, had a background in marketing and there has been no looking back when she began to put her ideas into practice which has led to her current position as CEO and founder of Live Local Alberta.
1. Major local trend in your region?
Food trucks
Pop up restaurants and dinners
Food events
2. Trends throughout Canada or the US or your own country?
Ethical/traceable/sustainable food
Local food
Sophisticated comfort food – things like ice cream, grilled cheese etc, getting a gourmet makeover
3. Hopes and Wishes?
I think the most important food trend is Local Food and ensuring we have the ability to produce, process, distribute and access a wide variety of food in our province and region. Â A strong local food system can address many of our core issues for rural economies, health issues and environmental challenges.
I would like more people to be active participants and engaged in our local food system: everything from buying local food, making local products, growing a garden, buying from farmers markets and independent retailers or eating in local restaurants. Without transactions, support is meaningless.
Jennifer is a fellow member of Slow Food Edmonton (as is Jessie), and I met her at a local meeting a few years ago. She now spends half of her time living in the Okanagan in British Columbia, so we are lucky when we have her with us in Edmonton. Her presence is a powerful one in our city as she is a thorough and thoughtful food writer who has initiated activities and events that enable others to share her enthusiasm in writing and her food philosophy. She is the winner of the
David Greber Freelance Writer Book Award
in October 2011 for her most recent project and labour of love to be released February of 2012, her book Urban Agriculture and the New Food Revolution, pictured below. I promise you, it will be an incredible read. And, if you are a Canadian food focused person, a must-have read. I say this with confidence due to my familiarity with Jennifer's work.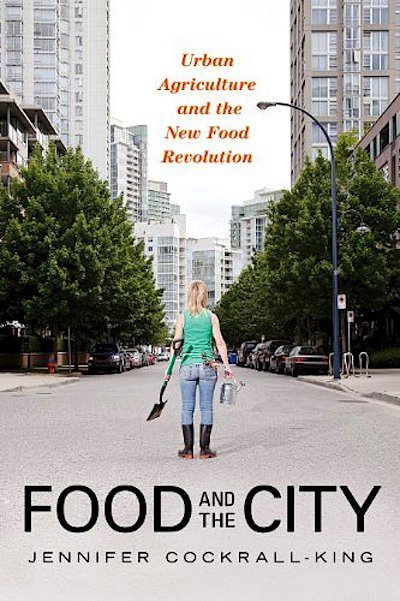 Local (Edmonton) Trends are:
the Hookah lounges and North African restaurants that are opening in Edmonton, especially along Alberta Avenue. It's great to see some cultural variety in our restaurant scene again. For a while it got a bit predictable and safe.
Also Poutine has become a stand-alone or destination thing (with the poutine places opening — one next to the Garneau theatre). And the horrible bar near my condo serves a poutine burger with something called "gravonnaise."
South American food is trendy in Edmonton thanks to Transcend Coffee with its amazing little South American anojitos (http://transcendcoffee.com/) and La Pampa Brazilian Steakhouse (http://www.pampasteakhouse.com/).
Alberta Trends: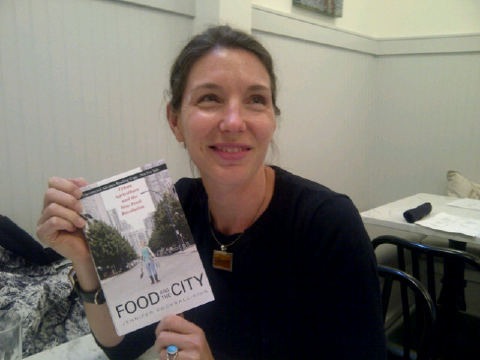 North American Trends:
City fruit rescue operations (in Edmonton and EVERYWHERE!), community gardens and local food movement just keeps moving forward. And so do rooftop farms, either open to the elements like in Brooklyn here; and here, or as huge greenhouse operations on existing rooftops like in Montreal.
Food Trends I'd Sincerely Love to See:
I'd LOVE to see Edmonton do a River Valley food inventory to identify the various edibles that grow wild in our river valley: saskatoons, high bush cranberry, wild asparagus, etc.
I'd also love for the city to plant Evans cherry, plum, apple, raspberries, currants, and pear trees in parks to encourage urban foraging.
I'd also love to see Edmonton change its beekeeping laws to allow urban honeybees, something that much more densely populated cities around the world like London and Paris have been doing for decades, if not since bylaws were invented.
But I have to say that as I travelled around North America and Western Europe researching and writing my book,
Food and the City: Urban Agriculture and the New Food Revolution,
I was impressed with how Edmonton was in-step with a lot of the food trends, and in some respects, leading the way in others, such as our amazing community gardening scene and our mainstream awareness of the value of urban farmland.
Jennifer Cockrall-King is the author of the upcoming book,
Food and the City: Urban Agriculture and the New Food Revolution
(Prometheus Books, February 2012). For book tour dates, urban agriculture updates, and other food-related miscellany, go to http://foodgirl.ca; join her at http://www.facebook.com/FoodandtheCity and follow her on Twitter @jennifer_ck. With thanks to Liane Faulder for the photograph of Jennifer.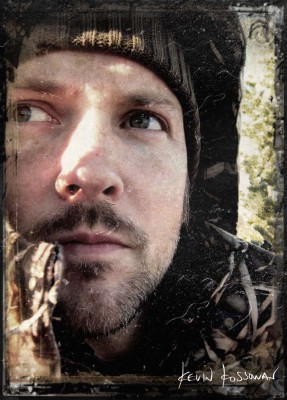 Kevin is a passionate urban homesteader whom has gained considerable local and national notoriety this past year through many mainstream media people. This CTV2 Alberta Primetime video is a great introduction to his world and prolific adorable young family. The latest feather in his cap is his 2011 win at "˜The Perennial Plate' video competition for his highlight-reel of his "˜From Local Farms' project. There is a steady stream of people knocking on Kevin's door to interview him to see and understand what he is doing, how he is doing it, and to learn what exactly urban homesteading is. I met Kevin at my Taste Tripping Party a year ago June. I knew of him prior to that, but decided to host an event that would bring all local food bloggers and other like minded local people in our food community that I "knew" together. That was the beginning of our friendship.

1. What do you see as the major food trends locally (Edmonton), and regionally (Alberta) 2012 ?
Edmonton: continued interest in food trucks, Food Network related buzz, a new breed of locavore-minded catering companies

Provincially I have no idea, as I don't get out much; I'm guessing Albertans are a lot the same in a lot of ways – including thoughts around food
2. What do you see as major trends throughout Canada and or the US?
Continued interest in the rustic obscure/unfamiliar [cuts of meat, veg, fruit] which is a healthy thing as it exposes folks to new things and celebrates biodiversity. It also seems to not be attached to foods with the highest of price tags, which is good.

Wild food also seems to be getting an increasing amount of attention thanks to the work of folks like Hank Shaw, Georgia Pelligrini, Michel Picard, and others. Not a major trend at this point, perhaps, but the groundwork and growth is there.
3. What would your most sincere hope, wish, or desire be to see as a food trend in 2012?
For the City of Edmonton's Food and Urban Agriculture program to actually prompt some meaningful change that citizens could be proud of – including backyard chickens!!! If they okay hens, it'll be a hot topic in 2012.
I suppose I see food trends in the context of 'fad' rather than behavior indicative of future behavior. I can't see much benefit to fads.
I think a broad trend across North America still exists around people wanting to increasingly opt out of conventional agriculture and participate in their local food systems. Interest in local food is not going away, and could in itself be the meaningful trend other 'fad'-type trends are attaching to – or at least it forms part of their moral ethic.
Twyla is the gal who brought me into Slow Food. I met her at a cocktail party and through our short conversation, she inspired my membership. I have never looked back. This is a gal that lives her life like a wild action movie. She travels to our Northern Territories often and is famous in our city for the Northern Food Night that she and her husband, Steve Cooper, have hosted through Slow Food for several years. They access incredible Northern delicacies, farm out the cooking, and host one heck of a party. Last year, it was hosted at
The James Beard House
!
Paul Finkelstein
and
Chef Louis Charest
(the Governor General's Chef) prepared the practice dinner in Edmonton and off they went! Most recently, she and Steve were off to Harvard meeting Chef Bill Yoses (The Whitehouse Chef) and brought me back a cookbook signed by him! Lucky me! One of my favourite posts of hers is her
Sanikiluaq Sea Urchin Expedition
: a must read.
Smaller restaurants with a focus on seasonal ingredients and locally raised produce and meats
Food and yoga combined"¦(but not at the same time)

2. and regionally (Alberta) 2012 ?

Alberta is becoming aware of the importance of using local producers and many restaurateurs are realizing that's what customers want
Comfort food is popular: homemade pasta, braised dishes, soups, creative thin crust pizzas with adventurous toppings
3. What do you see as major trends throughout Canada and or the US?
Hallelujah"¦people (customers and restaurant owners) are getting behind the "œsupport local" movement
Ramen …and slurping is entirely acceptable
Food Trucks: eating's never been so fun!
Communal tables in restaurants; I love this. You get to engage with others, learn from them, and share"¦exactly what should happen when you gather around a table to eat. Uptight North Americans have "œspace invader" issues though"¦the communal table is not embraced by many (yet).
4. What would your most sincere hope, wish, or desire be to see as a food trend in 2012?
Stop importing what we can source here
Support our local producers and chefs who use local and Canadian ingredients (we don't need lamb imported from New Zealand; we have amazing ALBERTA lamb and it tastes better (milder, sweeter)
Liane Faulder Food Writer for The Edmonton Journal and of Eat My Words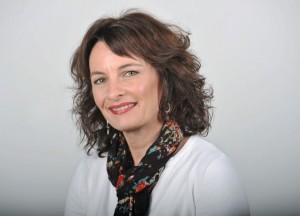 I met Liane when my middle school students participated in the Grilled Cheese Olympics a couple of years ago (and won!). She was a judge. Since then, I have met her at many local food events and consistently enjoy reading her articles in The Journal.
On Wednesday, December 28, she wrote a fascinating piece reflecting on Food Trends for 2012.
Here in Edmonton, we tend to catch on to trends a wee bit later than they do in, say, Vancouver, but once we set our minds to a food trend, we're all over it.
Lo-cal top chefs and restaurateurs pay attention to what we care about and deliver (Andrew Fung, Deependra Singh)
Our host of connected local food bloggers (Valerie Rodgers Lugonja, Kevin Kossowan, Twyla Campbell)Â also follow the eating world, and bring it home.
Street foods seem the hottest thing but are ever changing
In 2011, obvious trends emerged in Edmonton:
house-made chutneys
offbeat, fun jams
a cooking craze in outdoor, wood-burning ovens, and
the dining roulette inherent in communal restaurant tables
Here are three other dominant trends that have been spotted locally and elsewhere and trends that will continue to catch our attention in 2012:
nose to tail and the growing interest in the farmers and ranchers who bring us these beasts
nostalgia
street food
Local foodies Sharon Yeo and Mack Male organized not one, but two What the Truck?! events downtown, designed to draw attention to local food vendors plying their product curbside. Read Liane's complete article and enjoy her detailed reasoning here.
Sharon Yeo from Only Here for the Food
This year Sharon is the Vice Chair on the Eat Alberta Board and I have worked closely with her on this event and through Slow Food in the past. She is also a on the board of the 104th Street Community League and a well known volunteer. She, and her partner, Mack Male, double handedly, arranged two major food truck events in our city in 2011: What the Truck? She writes a local weekly food update every Tuesday that most of us cannot function without. Sharon never lets us down, either. Her attention to detail and well considered sharing of her weekly research is awe inspiring. We are so fortunate to have her in Edmonton!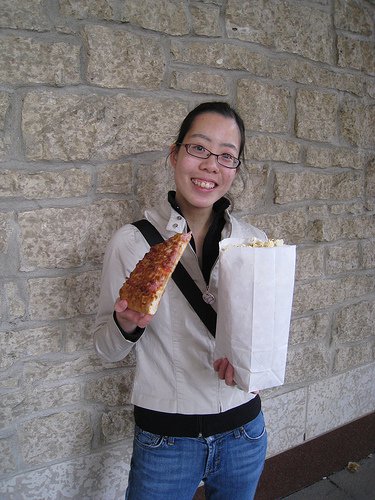 1. What do you see as the major food trends locally (name your locality), and regionally (your region) 2012 ?
I think the popularity of places like Corso 32 and Tres Carnales have really opened up the reception of Edmontonians to more authentic interpretations of ethnic, regional cuisine.
The surge of vegetarian restaurants like Noorish, Veggie Garden (and Clever Rabbit, forthcoming in 2012) might herald the increased presence of vegetarian cuisine in Edmonton's food scene. In Alberta though, I don't think we'll easily give up our meat entirely!
2. What do you see as major trends throughout Canada and or the US?
This isn't new in the US, but Canada will continue to see the rise of the "superchef" and restaurants propelled by television fame. "Top Chef Canada" saw its first season elevating the winner and finalists alike. And with "Eat St." casting a spotlight on some Canadian food trucks, and Food Network Canada's riff off of "Diners, Drive-Ins and Dives", "You Gotta Eat Here", debuting in January 2012, I think it will only help drive foodie tourism in our country.
3. What would your most sincere hope, wish, or desire be to see as a food trend in 2012? I'd love to see food trucks get wider recognition in Edmonton, to the point where it's worth their while to run longer hours. And although the trend is on the out in places like New York, it'd be great if true pop-up restaurants (chefs that temporarily take over spaces that aren't functionally restaurants), starts to happen in Edmonton in 2012.
Cathy Walsh from Walsh Cooks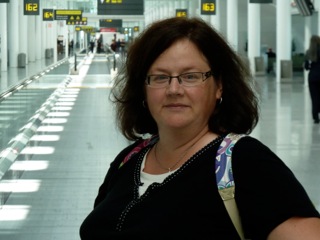 I met Cathy at a Local Foodie meet up a few years ago, but had long been a fan. As a local food writer and tweeter, she is hilarious. I don't just grin and giggle when reading her posts, I guffaw and belly laugh. This is one really funny writer who has a great knack of making the most mundane hilarious!

1. What do you see as the major food trends locally (name your locality), and regionally (your region) 2012?
My locality is our apartment with limited storage space in Old Strathcona, a vibrant, open-minded community in the centre of Edmonton, found in Western Canada.
For 2012 I believe, at the minimum, the trend towards awareness for eating local food will increase. Eating local has been a trend for a number of years. But eating local is expensive, and these are weird economic times.
I love the idea of supporting our local food producers and the romantic notion that each of our meals sustains this industry. But the honest truth is, it's expensive to eat local, and it takes meal planning and scheduling to visit a farmer's markets or meet up with a farmer at the source.
I'm hoping, as a compromise, to have at least one meal a week prepared at home from (at least mostly) fresh or frozen local ingredients.
That's how the Walsh home will trend in 2012. But I hope fellow Edmontonian's at least stop to think about where their food comes from, and what it means to our local economy, the environment, and our health. For instance, I always feel naughty when I buy garlic at the supermarket that was grown in China. But the allure of buying something cheap and accessible after a busy workday cannot be denied, even if it is already green and sprouting into a new garlic plant, and you might be lucky to salvage at least one clove of edible garlic. Waiting for Saturday morning and elbowing my way through the happy crowds to get to local farmers and their gorgeous garlic (if they have any) and dish out, at minimum, $5.00 on a very good day, requires effort and planning. It's frustrating too, when one farmer is selling their garlic for X dollars, and the other is selling for less at another stand, and you don't find this out until after you called your bank and asked for a line of credit to purchase garlic, crying into the phone "œBut you don't understand, this is REAL GARLIC".
2. What do you see as major trends throughout Canada and or the US?
Food trucks. This was introduced in a big way this past year to Edmonton with the two What the Truck events. I see this growing in popularity in Edmonton, and across the continent.
3. What would your most sincere hope, wish, or desire be to see as a food trend in 2012?
I'm so cool with food trucks, and would love to see food-food trucks dominate more in downtown Edmonton in 2012. I love Eva Sweet Waffles and Fat Frank's (who doesn't)? But when looking for lunch I would like something new, exciting and lunch-like. I would love the convenience to be able to walk to the little park across from my office building and have my choice of food like beef caldereta, coconut chicken curry, kung pao chicken, tacos, or duck confit. And of course, I want all these Trucks on Twitter, so I can check in advance and see a) where they are, and b) what the special is before I crawl out of my cubicle for the trek to find them.
4. Any other comments…
I discussed this topic with friends and family, and am pleased to share their thoughts on this topic:
Mom says, "œIf a restaurant is offering a stir-fry, I really wish they wouldn't drown it in sauce and give it more vegetables".
My sister says, "œIf your restaurant is called Boston Pizza, sell pizza. Do one thing right instead of trying to do everything".
My friend says, "œThe cupcake mania will pass in 2012.  Not really cupcakes anyways, they appear to have become copious icing delivery devices instead. People will want smaller treats like the Starbucks Whoopie Pies, convincing themselves that at only 200 calories per, they are a healthier choice."
I was so fortunate to be introduced to Teresa about twenty years ago through a mutual friend. I have had the pleasure of getting to know her over these years as she has carried on her father's legacy in our local Italian community through her deep commitment to her Italian Centre Shops and our local community. Teresa is one of the rare women who lead from behind while placing others before her enabling them to shine. She does this within her business, her community and our city with grace and weaves this kind of service throughout each of her action packed working days.

I think that people will continue to want to know where their food is coming from.
People will read lables more and look for quality ingredients.
Food will become more important in our lives.
They will look more to simple healthy food.
Slav Heller, founder of ARSAN (definitely worth investigating: a brilliant endeavor)
I have had numerous heady conversations with Slav over e-mail through the years as a member of Slow Food and finally met him this past year when I took a fieldtrip out to the Viking, Alberta, area to visit ARSAN and understand its possibilities. Slav is a food activist like no other I have met. He walks his walk in firm strong pathways across the agricultural sector of our province. He in an inspirational speaker and a motivated doer. You will not an cannot understand even a fraction of what he has to offer you and our province unless you make the time to talk to him and visit ARSAN.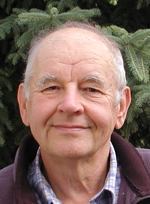 I don't feel very competent or even much interested to comment on the food trends in the mainstream. Whatever they are, they will be faddish, coming and going. That equally applies to Edmonton, Alberta, Canada, US: all more or less follow the same trend somehow shaped and fuelled by mass media. Most likely they will be looking for some new variations of foods, be this building interest in some more exotic cuisines, some new diet fads, etc. Such trends all seem to be going in circles "" flavours of the month.
I think that there may be growing interest in learning about food preparation at home and that can be driven by both economics (people trying to be more frugal with harder times), health considerations and social reasons to impress friends. Yet, all these trends will be, in my opinion, quite shallow and not truly engaging people, not driven from a deeper level, just moving on the surface. The concept of what actually is a healthy food will stay in the mainstream the same (low fat, low salt, less chemicals in food, etc.).
Interest in what is called local foods should be growing but still in the mainstream local food is what the name implies: produced locally. This demand will be mostly driven by search for ever new eating experience since local foods provide more tasty/fresh ingredients. It will be seen mostly at restaurants as many chefs search for what is available locally; also, it is seems to be fashionable. That interest will continue to drive interest in local small restaurants, speciality food shops such as local, independent bakeries or delis. I believe that this trend that is mostly driven for taste in foods is very much vulnerable to any economic downturns. If the economy goes down, so may go interest and commitment to such foods represented by both consumers and restaurants.
Much more interesting is the situation with foods that represent what may be generally called food counterculture. Mass media present it as a fringe part of the total food culture that colours it rather than representing its own. Interest in all these alternative food related concepts is driven, indeed, by a relatively small part of the society. It is small enough not to affect yet the mainstream food culture, but also big enough to be visible and making gains, if one cares and wants to see the changes. My estimate, based on some research ,is that there may be up to 8% – 10% of population actively involved in this food counter culture. The level of commitment to it is spread from full (which may be a few percent) to just budding and total (to be, maybe, 25% of the population). This is the part of the food scene which interests me deeply and where I can make more informed predictions.
This part of consumers may say that they are interested in local foods but actually they are interested in what we at ARSAN call sustainable foods (see our 17 Principles of Sustainable Foods) representing the wide range of food qualities, from the soil to the food culture. The interest in particular principles (food qualities) may vary from one person to another. There can be observed a very important distinction between sustainable and local. Sustainable foods must be local but local foods don't have to be sustainable. Yet, people will still call what interests them local foods but they will mean and search for sustainable food qualities. This interest will be visibly growing but, again, only among this part of the society that loses interest and tries to distant themselves from industrial foods offered by the mainstream. This interest may not spread to involve other people but will rather grow in depth of the interest and commitment of those who are already are somehow interested in sustainable foods as these people will keep learning.
What drives the interest in sustainable foods? Actually, there are three main and different drivers which have been described by ARSAN and by me.
That covers the wide spectrum from grand cuisine through foodism and down to just people liking good food. In my opinion this is still the strongest driver supporting growth of sustainable foods but those seeking such foods may not call them sustainable. Yet, this is what brings more people every year to farmer markets, small city shops, etc.
The second driver is the Ethics and Ecology of food production, processing and distribution.
Those who seek foods representing such qualities may include many young and idealistic people, many of whom may be flirting with vegetarianism an veganism. In general, this driver towards sustainable foods comes with fast growing concern about environment, effects of climate change, treatment of animals, etc. However, since this group is composed of a lot of young people who don't have much money or run households, this driver may not have a big impact on the commercial food scene. Also, with the financial squeeze, many people may sacrifice their ideals for more pragmatic needs.
These two drivers may stay, more or less the same, I don't see any real breakthrough in either of them as there will be growing demand for local, tasty, fresh and ethical foods. However, the most interesting is the third driver pushing demand for sustainable foods. This, I think, will strongly and steadily grow.
The third driver is Health and, more precisely, the connections and effect of food and nutrition on our health.
This will be growing because of intensified health problems across the whole demographics but particularly because ever growing concerns about health of children and young people. Among many different health concerns related to food one may also be spilling into the main stream:
problems with consumption of grains and particularly wheat.
More people will voluntary but also following advice of doctors may try to eliminate not only gluten from their diets but even refrain from other grains as people learn more that not only gluten but also other proteins and a host of anti-nutrients may be causing their serious health problems. The connection can also be increasingly made between fast spreading diabetics and consumption of carbohydrates. It is not clear how effectively the mainstream interests will counter act to play down that connection but all carbs and particularly grains and sugars may start gaining bad reputation that was so far restricted mostly to fats and salt.
I also see that the governments will intensify their regulatory efforts applied to small food entrepreneurs and farmers to put in or enforce various restrictions on more traditional foods, such as raw milk and unpasteurized dairy products and possibly other traditional processing/ preservation techniques in the name of food safety and consumer protection against themselves. This conflict may intensify as a growing number of consumers are interested and will seek and demand such foods.
Tara Zieminek's Top 10 Local Trends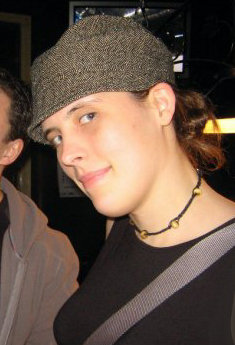 Tara is a Slow Food member and has her finger on the pulse of what is happening in food everywhere. I have learned so much from her! We'll close with her TOP 10!

Higher prices: as developing nations become more affluent and develop a taste for meat, expect food prices to soar. Not to mention that the stupid idea of using food to make biofuels will further drive up prices. Also fertilizer, oil prices, and (here, at least) labour prices will continue to drive up food prices.
Lessetarian-ism: eating less meat to counter (1) above and to be healthier, therefore increasing in legume consumption.
Quinoa. 🙂 (Especially around here.)
Bacon (I had some amazing bacon jam the other day.) It goes in everything, from lip balm to popcorn.
Bad trend: Icky food additives like microcrystalline cellulose. (Personally, this grosses me out.)
Trend away from "organic" foods and more towards fresh/tasty foods. Sometimes organic stuff travels from much further away so it doesn't taste as good. Also, often organic processed foods have a lot of additives (i.e. organic jam often has far more sugar than non-organic jam, and "organic" microcrystalline cellulose can be added to organic food and it still counts as organic).
More "biodynamic" (aka hippie) foods.
Gluten-free: with the rise in diagnosis of celiacs and gluten intolerance, I think most restaurants will incorporate gluten-free options if they haven't already.
More fisheries collapsing due to pollution, overfishing, and changing climate will result in decreases in fish consumption due to fears of radioactive or oil-contaminated oceans. (This won't be enough to curb the overfishing though.)
Farm restaurants (actually on the farm) with fresh herbs and produce! And (for Alberta) boutique meats and cheeses.