These beauties are from Greens Eggs & Ham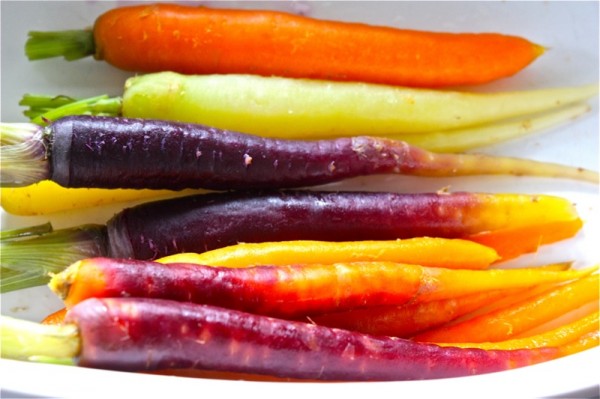 There is nothing like a carrot fresh from the garden, dirt shaken off. The next best thing are these carrots. They capture that "fresh from the garden" flavour and look at them!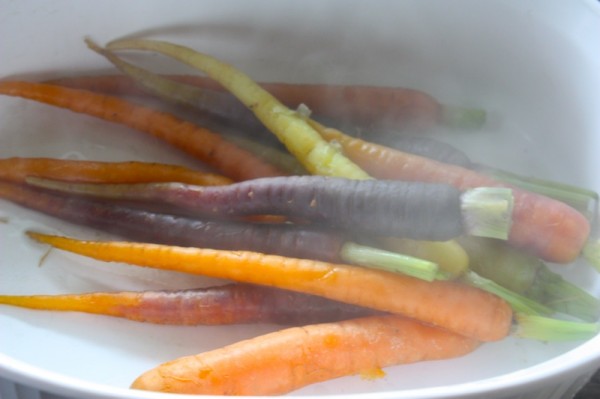 Washed well, ends clipped, but still on (because green looks pretty with these colours) and steamed to el dente. Their skin pulls off with ease in the hand, yet they are very hot, so plastic gloves or the use of a thin towel help.

Can you see the difference?
And they do not need one other ingredient other than a dusting of salt and pepper.

Fresh garden carrots have been long revered over our prairie summers and though there are a myriad of great cooked carrot recipes (for those carrots that have sat in the cellar over the winter), these are best left celebrating the magic of the planted seed. Sometimes I just cannot get over what a miracle it is that such tiny seeds grow into such incredible flavourful feasts. And, carrot top pesto will follow….