A collection of all Cheesepalooza participant whole milk ricotta making experiences!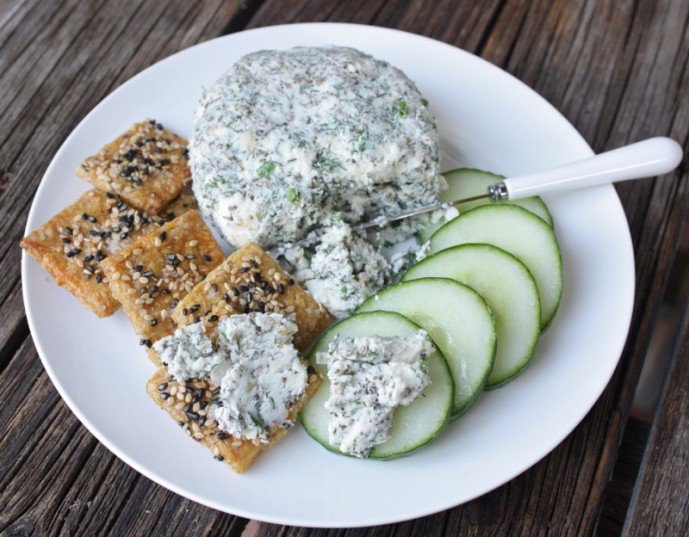 Ricotta Boursin by A Canadian Foodie
This is a revealing Cheesepalooza Round Up. Not so visually interesting to some, yet to an artisanal cheesemaker, a delight! Did you notice I called us "artisanal cheesemakers"? Wheee!
Each participant from our first of twelve monthly Cheesepalooza Challenges has selected how to "show off" their first challenge. I find the photos that present the cheese in its "naked" form most revealing to me, as they are easiest to compare, so to speak. I cannot taste them, but I can see the curd. It has been a very gratifying "getting to know you" month, and I think this will continue well into the next two months. Some of our participants were unable to contribute to challenge one for a variety of reasons, but are looking forward to challenge two.
Others will be contributing late, and I will simply add them to the bottom of the round up, so it will be well worth your while to check back in a week or so, and take a look at the bottom of the post for the late entries.
The good news? And there is a lot of it! Every one is having a ball! The discovery of this very simple to make sweet, yet savoury cheese has been as exciting for most as it was for me. There were trials and errors, but each has persevered through to success. Bravo! Our Cheesepalooza Facebook Page tracks conversations and postings in real time, and is well worth stopping by to "like". Our participants who don't have websites have been posting their challenges there. I will include them in this round up once I receive the required information from them.
I will also be publishing alternate cheeses done this month in another post, and the "winning" participants for this challenge will be announced mid month. Remember, Addie, Valerie, Deb and Ian are each picking a "winner" from each challenge each month to be presented mid month. More on that in the Challenge Two post, out tomorrow!
I hope you enjoy this parade as much as I did – and please take the time to read, read, read – and get to know your fellow participants as this is just the beginning. We have a year to work together making cheese and communication and collaboration will be key to our success. Comment! Discuss! Enjoy!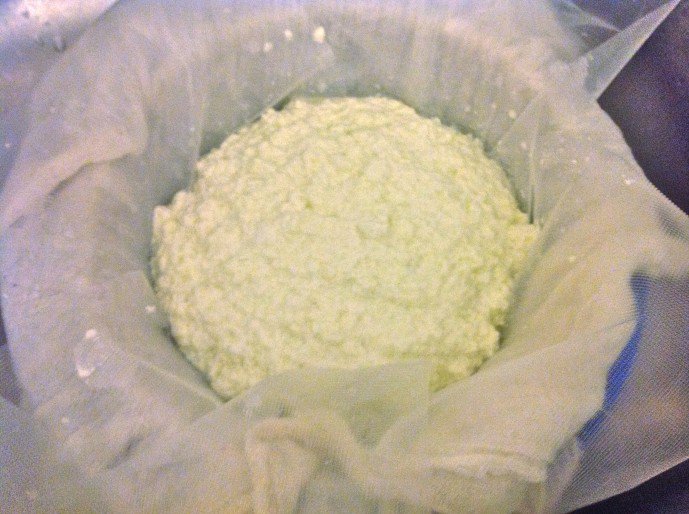 Ian at Much To Do About Cheese from Edmonton, Alberta, Canada
I have just got to know Ian through our Cheesepalooza Project and what a gift meeting him has been!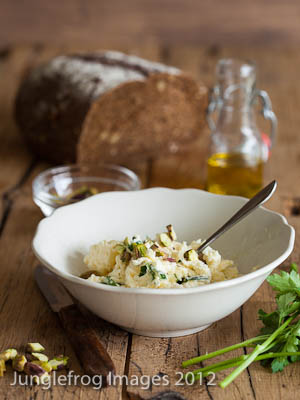 Simone at Junglefrog Cooking from The Netherlands
I have followed Simone for a few years and learned a great deal from her over the years. She is an incredible photographer and I am delighted that she decided to join our project!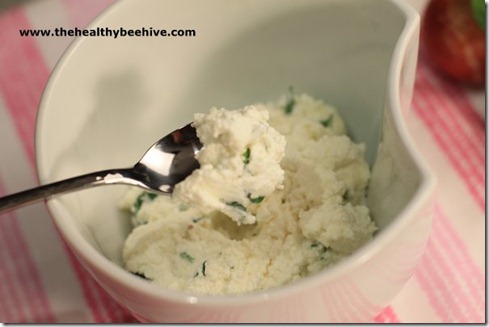 Jane at The Healthy Beehive from Granby, Colorado, USA
Cheesepalooza has introduced me to Jane and her site. I am enamoured. I will be spending much more time over there!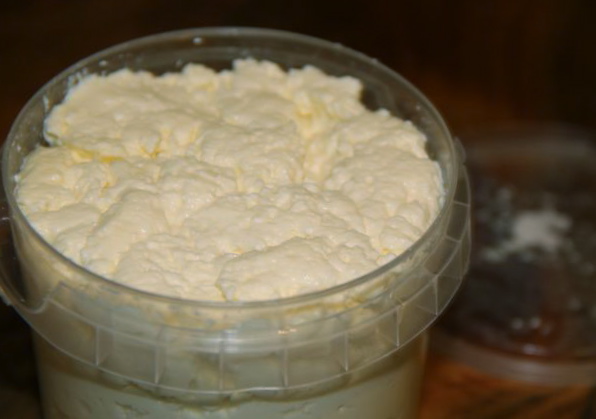 Alanna at 360 Degrees of Cheese from Sydney, Australia
Ian introduced us to Alanna as they have followed one another. She is an experienced "cheesehead" and I, for one, am thrilled she is back to cheese making and has joined our project!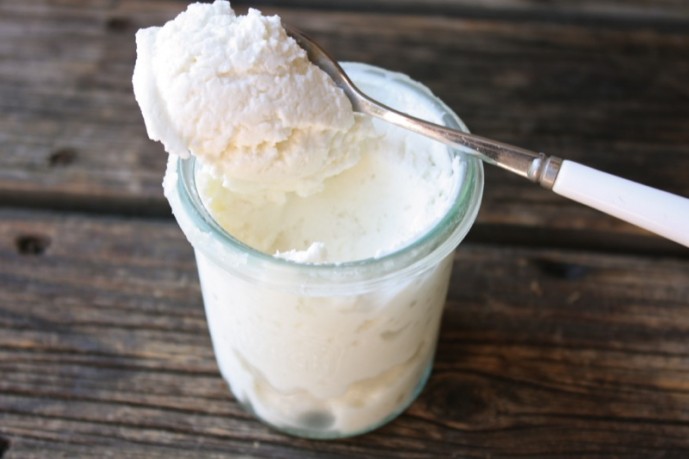 Valerie at A Canadian Foodie from Edmonton, Alberta, Canada
Success! Bravo, Valerie. I had a party in the kitchen all by myself!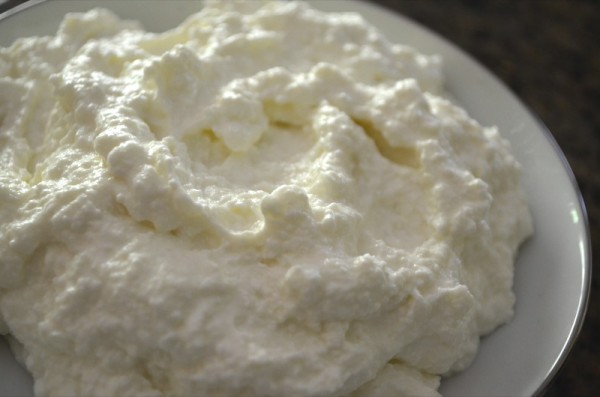 Laurel at California Laurel in Manteca, CA, USA
Laurel and her mom are making cheese with us. I am sure we have all heard of the 5 degrees of separation, but a project like this really opens ones eyes. How she found out about it, I don't yet know, but I am thrilled she did. I have had a blast exploring her site and reading her work.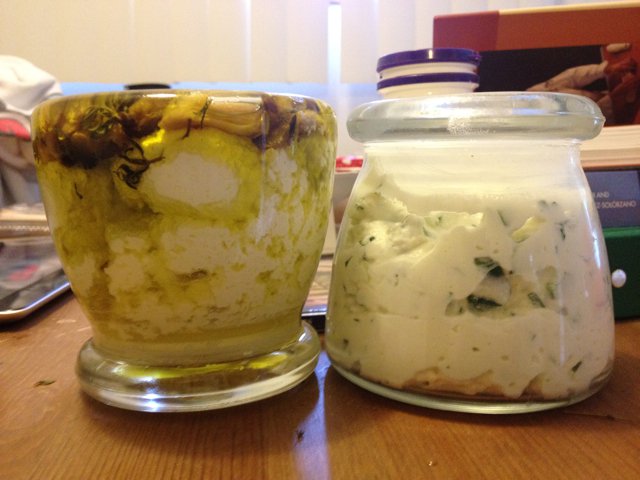 Addie at The Big Cheese Project from Edmonton, Alberta, Canada
Addie works with me on the Slow Food Edmonton executive, but that isn't how we met. We met through Twitter at a local party in a restaurant. Meeting Addie has been a gift for me as he is a tenacious scientist into whatever he takes on with a zeal that is hard to match. His reflective and gentle manner makes him my favourite cheese making partner! I have so much fun making cheese with him. He also has a very bright palate and surprises me consistently by what he is able to taste and articulate through tasting.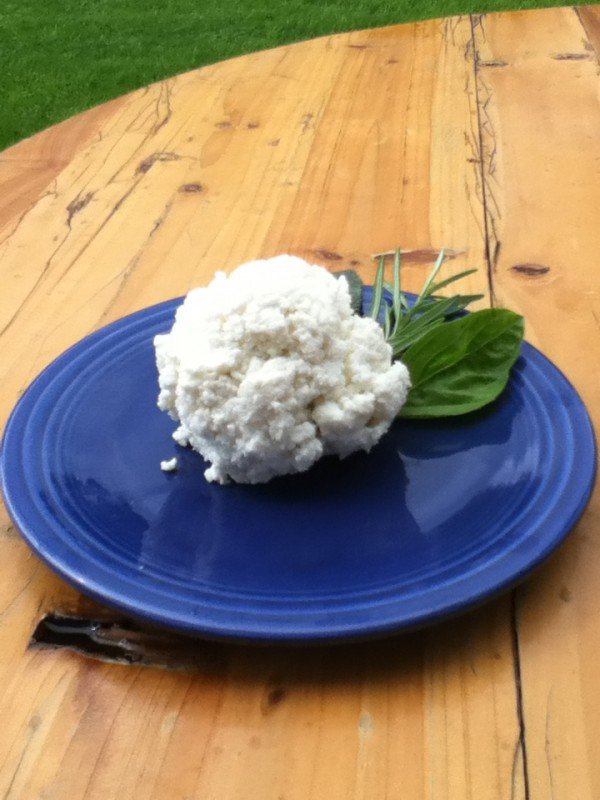 Ntala at Crazy Mare Ranch from Barrhead, Alberta, Canada
Cheesepalooza also brought Ntala to my attention and she lives 2 hours away! Deb and I had the pleasure to meet her. I will be going to her farm to make cheese with her. She is a hair dresser who farms, makes cheese and so much more. I cannot wait to visit Barrhead and make cheese with her. This is another one of those serendipitous connections made through the magic of social media and technology – and the love of cheese!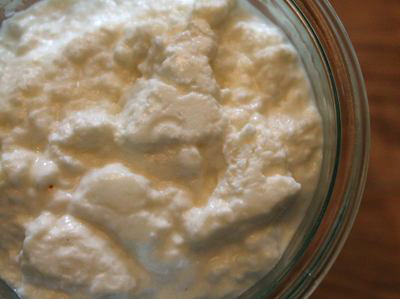 Christine at wannafoodie.ca from Calgary, AB, Canada
Christine is just a ray of sunshine. What else can I say. Positive energy exudes from this gal. I met her at Eat Alberta last year, but on Twitter much before that, and cannot wait until we can make sourdough bread and cheese together. She lives 3 hours away, and all is possible.
Cheesepalooza also brought Serene to us. She gave me the idea to sell the book through my site and give the money to UNICEF. She has a lot going on over at her site and is one of the busiest gals! Again, I am curious about the trail that brought her to us, but am sure glad we found one another!
Nic was one of the first people that signed up for this project and came via Ian as they follow one another. She is another very experienced, from my twig, "Cheesehead" and I have thoroughly enjoyed reading my way through some of her pieces. I am looking forward to more time on her site!
I met Deb, again, through twitter and in person when I sent out a plea earlier this year for help with planning Slow Food Canada's National Conference in Edmonton. She became one of 5 "wind beneath my wings" gals who worked to support me through that undertaking and I have developed a deep respect for her. I have learned so much for this generous and knowledgeable young gal. I am so thankful for my plea and for her generous time commitment and the development of our friendship through the process.
I am looking so forward to meeting Heather. She actually made this cheese with 3 friends, two of which are participants, and the third one, I believe, plans to join. They haven't sent me their links yet, but Heather's read is hilarious. We will meet as she practically lives in Edmonton. She has promised to come to the next tasting. They booked their cheese making session on the same date as our tasting, so we have a lot of catching up to do next month!
Stephanie and her mom, Lori Anne, are also working together on this project. Christine lives in Calgary, too, as do a couple other participants. I hope they can all get together at some point for a meeting and a tasting. It will enhance the entire experience, and it is also entirely possible that all Calgary participants may come up for a tasting in the Spring. We may be able to do something grand, by then. That would be such fun! I was tickled when Stephanie joined as she is so close and it gives us the opportunity to get to know one another better.
Alanna has made ricotta many times, so I asked her for a link of her past success and this is it; she will participate next month! I am also curious about how she found us, and have spend a great deal of time on her site. I still cannot find how to leave comments on it, but hope she will help me out with that! There is a lot there that I would love to respond to!
Denise started her website when she joined our project! There are about four others who have, as well. I love how we have drawn people from all over though cheese! She is clearly not a novice cheese maker and I am looking so forward to learning from her. I hope she will record all of the cheeses she knows how to make as she makes each one again.
Pam and I have barely gotten to know one another and I am looking so forward to more! Look at her gorgeous ricotta!
Kim also has a gorgeous website and the name of it made me feel right at home. I always claim rhubarb as Canadian food. 🙂 I have also been to St. Louis and she hails from a gorgeous town steeped in history, as do so many of us. Cannot wait to learn more.
Heather has just moved to Canada from Europe 10 weeks ago and has plenty of authentic cheese making under her belt. She is headed back over in a couple of weeks for more Cheese making learning. She has engaged several people in Nova Scotia and there are three in her group making the challenge cheeses with her, and 15 currently on their own localized NS Cheesepalooza FB page. You must stop by!