All Clad is definitely worth EVERY penny, but this time, you get to WIN it!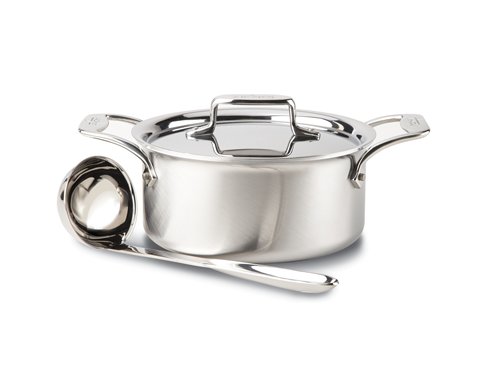 ANNOUNCING the winner: Monica at https://twitter.com/Macgyyver Congratulations Monica!!! and thanks to so many of you who chimed in with your stories and tweets. I LOVE this product, and it is clear you do too!
My 12 inch sauté pan was my first All Clad acquisition. Oh, my. I had coveted an All Clad skillet since dinner at Janet's when she cooked with hers. Just handling the pan excited me. It was heavy, substantial, gorgeous, and cleaned up like a charm. Actually, that is one of the main reasons I love this cookware. Not only does it cook evenly, but it cleans up effortlessly. If there is any crusting or something that would normally need a scouring clean on another kind of cookware, with All Clad, I just wash it out. Seriously. I wouldn't believe me, either, but it is just the truth.
Then I got my All Clad Braiser. Love it. As I had a couple of Le Creuset's, and that is all one needs of those, it was definitely All Clad time! To me, that is all I need in my kitchen. A couple of heavy Le Creuset's and five or six pieces of All Clad; it will last a few life times! I really use mine and they still look like new. That is the third thing I love about them!
And the second? How well they cook, of course! They evenly distribute the heat and actually "make me a better cook". Sigh, it is true.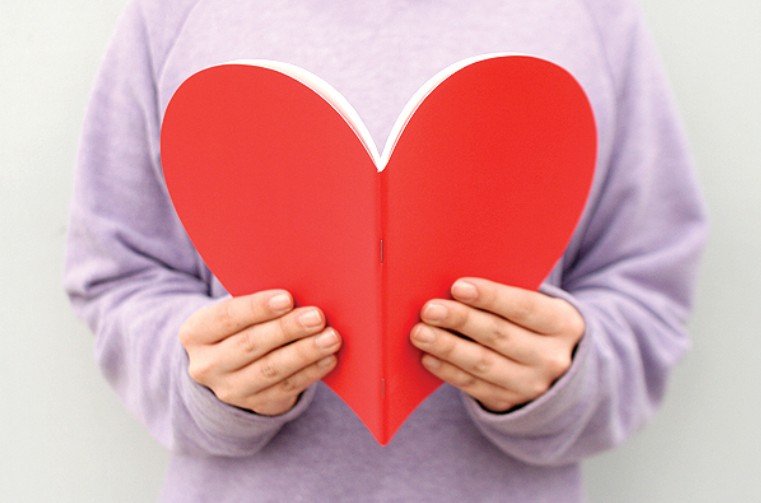 Valentine's Day is often filled with anticipation, excitement, joy or angst. Sugar Cookies were big when my gals were young. Loved making them and giving them away over this holiday. Way better than any card, was my thinking. But the girls? Had to have the cards, too! Other than that, honestly, it has really not been a "big deal" in our house. However, as a teacher, every year, I would have my students, regardless of age, cut out big hearts from a spectrum of florescent Valentine reds and pinks and write their name on top in black felt pen. Then, we would have a complete hour of absolute silence – every single year – as the hearts were passed around the room and each student would write one very positive "thing" admired about the person whose name was on the top of each heart. Yes, even the boys loved this activity. I have learned, over the years, that these hearts have been cherished and are saved in many a precious keepsakes box. Yes, this is a day of love, and sharing love. Can't have enough of that, eh?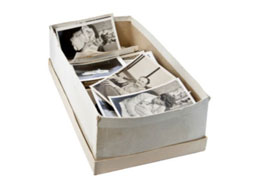 I laughed when Jim Whitesell, a local photographer, told me what he says to chefs that say, "Your camera sure takes good photos! That is a really great camera, Jim!" His reply? "And your pots sure cook great food!" But, I have to say, using All Clad has increased my pleasure in cooking and decreased any possibility of burnt or overcooked foods through the incredible fabrication of this product.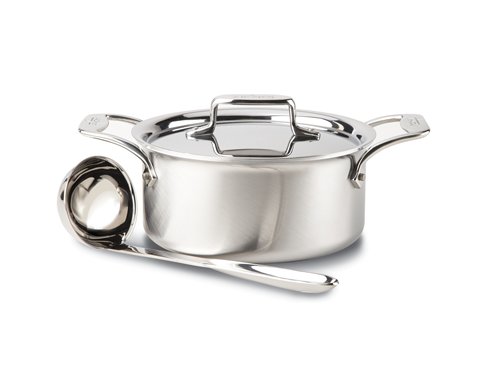 Now, I don't have this or any stock pot from All Clad, yet. (Are you reading this, Vanja?) The stock pots are next on my list. Little by little I am setting up my collection, so this is an incredible giveaway! Something I absolutely covet. I would LOVE to have this and would be working hard to win it! I hope you feel the love and do the same.

All Clad 3 Quart Stock Pot with Lid and Ladle
Cleaning & Care:

Dishwasher Safe

Height:

9.3-in.

Length:

12.5-in.

Material:

Brushed Stainless Steel

Origin:

United States/China for Ladle

Size/Capacity:

3 quart

Warranty:

Lifetime Warranty

Weight

: 5 pounds

Width:

8.8 inches
How to win and Full Disclosure:
First of all, thank you for reading A Canadian Foodie!! I am so thrilled to be able to offer you this incredible All Clad giveaway. I have not been compensated personally in any way to write this post. This is all about you, my dear readers! The pleasure is all mine; however, as I get to offer a prize to you and "share my love" for you just in time for Valentine's Day.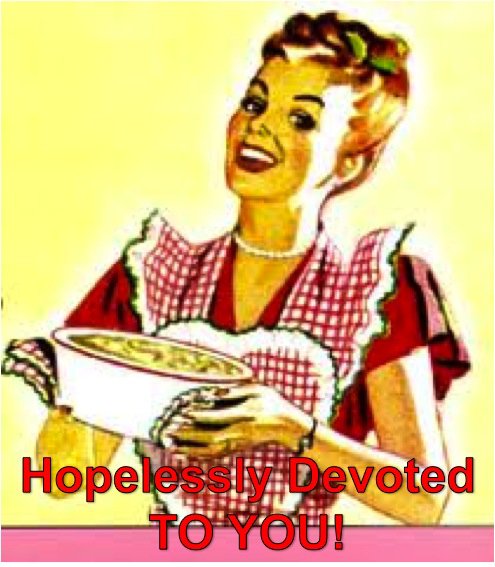 The Deets:
the prize will be mailed to anywhere in Canada, only
will close at 6 pm February 13th, 2012 (you would think I was giving away a car with all of this information!)
the winner will be announced via e-mail February 14th, 2012, and the All Clad Stock Pot and Ladle will be mailed to you as soon as you provide me your mailing address
all of the names will go in a hat (this is the way we do it at our house) and my husband will draw the winner; each name will go in for each entry as outlined below
yes, you can enter your name more than once (read below)
To enter the contest, you must do #1 or #2; the other ideas are opportunities for extra entries:
Write a comment on this post that includes one of the following (if you do all three in three comments, you get three entries):

a favorite Valentine's Day Meal recipe and why (include your link, if you have one!)
a story of the best Valentine's Day you have ever had
why you want or need this three quart All Clad Stock pot and ladle and what would be the first recipe you would make in it

OR write a comment on this post that includes a Valentine's Day tradition at home (if you do both in two separate comments, you get two entries)
Follow me on Twitter: has to be a new follow to count, sorry
Tweet the contest and include @acanadianfoodie in the tweet so I can count it as an entry in the draw; you can tweet daily (each tweet counts as an entry into the draw): tweet here:

#ALLCLAD giveaway @acanadianfoodie https://www.acanadianfoodie.com/2013/02/01/all-clad-giveaway/ DON'T miss out! 3QT stock pot plus ladle!

Like my Facebook page: (and I am talking the page, not this post) has to be a new like to count, sorry
You can also get an extra entry if you post the link to this post and this contest on your own personal Facebook page and include "Valerie McKinney Rodgers Lugonja" in that post with the link
NOTE: please make sure you leave an e-mail with your comment that I can reach you at to let you know if you are the winner!
That's an opportunity for A LOT of entries. I hope you take advantage of this opportunity as I KNOW this prize is definitely worth it.
Thank you All Clad! And, thank you, dear readers!