S. Pellegrino Almost Famous Chef Competition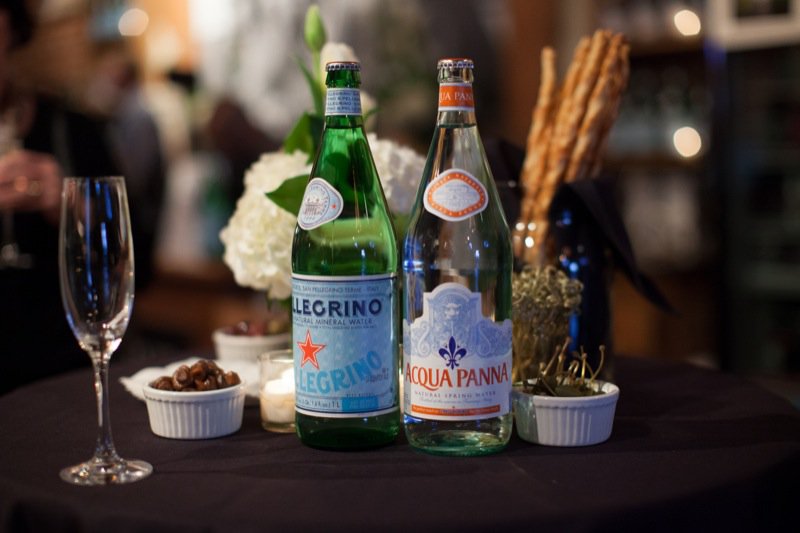 "Anyone who has never made a mistake has never tried anything new" says Matt Cusano: a man after my own heart! This is a fundamental belief of mine, as well.
Matt Cusano, 19, a native Calgarian, is about to graduate from the International Culinary School at the Art Institute of Vancouver this Spring and brings his Italian roots to his cooking style. He is practicing almost daily to make his dishes in front of judges in Toronto at the S. Pellegrino® Almost Famous Chef® Regional Competition on February 25 with his mentor, Chef Ben Kiele. Wish I could be there to taste his food, but it is in Toronto, and I am in Edmonton; however, I am standing tall as I cheer this young Alberta Chef on!
Matt and a fellow student entered The Best of the West Competition at the BC Food Expo 2012 in the student category, but were bumped into the professional division as no other students applied. This is a big event. Matt's team won second amongst all of the professional chefs entered from Vancouver and area. That is a BIG deal, and the impetus to his interest in this contest.
Matt thrives on challenge. An hour before service at the Art Institute of Vancouver Culinary School restaurant, Chef Kiele tells his students what ingredients are in the kitchen and challenges them to make a dish. The winning dish is the special on the lunch menu. This is a daily ritual in this class. Talk about practice!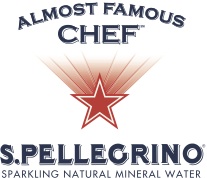 As soon as Matt heard about the S. Pellegrino Almost Famous Chef Regional Competition, he had his dish cooked, the photograph taken and the recipe written. Bam! Done! The directing chef could not make a decision based upon the three applications he received and decided the entrants must participate in a Black Box Challenge. Woop! Matt is at his best at these times. He didn't tell me this. It just became obvious. There were 10 unrelated ingredients revealed and one hour to prepare a dish. All of the Instructing Chefs from the school were there to taste the three plates. Matt prepared an apple juice jalepino glazed salmon with a squash purée, roasting squash seeds and pecans for crunch with a thin garnish of grapefruit and pear to balance the fat. Winning? Yes he is!
And his food philosophy? Fresh and local. Grandma would have it no other way. She raised rabbits (and not for pets), preserved everything, and had a garden that Matt and his cousins would romp in every Sunday afternoon while waiting for that unforgettable Grandma Supper. He was introduced to so many flavours and foods at a young age that when he was in high school, cooking for himself was second nature. And, soon, he found himself cooking for the family as his culinary prowess drew the little ones out of the woodwork and with the kitchen full of hungry critters, the only thing to do was to feed them. He thrived.
On March 31 Matt will arrive back in Calgary, a somewhat "wet behind the ears" new graduate looking for work. Calgary restaurants, I would suggest you have Matt cook you a plate. I want to taste his food and I have only talked to him. I believe that this young man holds promise in his hand, and if he is as good at the young age of 19 as these two well-won competitions indicate, I would be calling him! Follow Matt @matteo_sano on Twitter.
Friday, February 23rd Matt and Chef Kiele leave Vancouver for Toronto with a day to prepare before the big event. If he wins, he is off to Napa. Pardon me, "when" he wins. This is one determined young man. Laid back, warm, easy to talk to, yet focused and passionate about this path in his life – which is a big change from his childhood quip "when I grow up I am going to be a lawyer just like my dad!"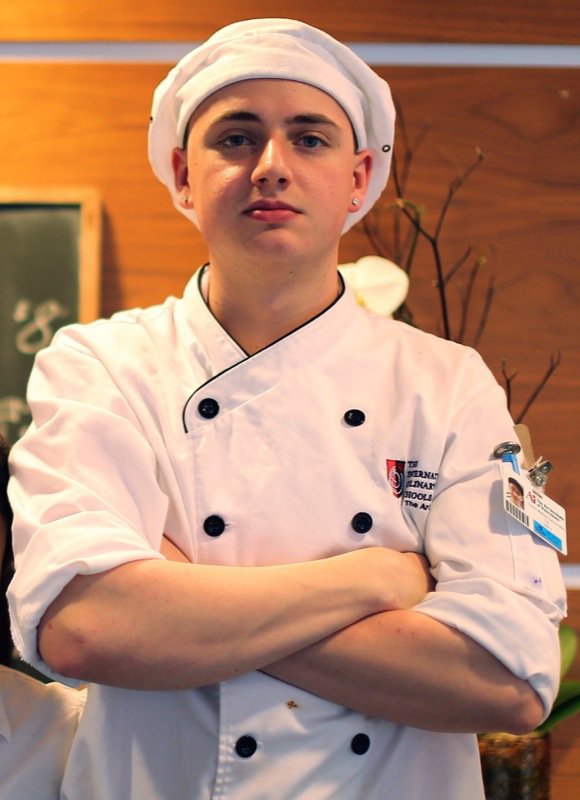 Detailed information about the competition follows below the giveaway details. Don't miss them!
Now, how can we support this young man? S. Pellegrino® is offering a $200.00 gift certificate to one of my readers for dinner at RUSH in Calgary. This giveaway will be EASY.
How to win and Full Disclosure:
S. Pellegrino® offered me the opportunity to interview Matt and has also provided the gift certificate for the dinner at Rush; all of the impressions written about Matt are my own, and how I choose to manage the giveaway is also my own idea.
The Deets:
the restaurant is in Calgary; you must be prepared to travel there to take advantage of the gift certificate
the contest will close Monday, February 25th at noon Mountain Standard Time.
the winner will be announced via twitter February 25th, 2012, and arrangements will be made for you to receive the gift certificate for you dinner at RUSH
all of the names will go in a hat (this is the way we do it at our house) and my husband will draw the winner; each name will go in for each entry as outlined below
yes, you can enter your name more than once (read below)
To enter the contest, just copy and past the tweet below, and tweet it
one tweet only, per day and each tweet will be a new entry to the contest

@matteo_sano GO MATT GO @AFChefComp #yegfood #yycfood https://www.acanadianfoodie.com/2013/02/06/san-pellegrino…mpetition-2013/ Make Alberta proud! @acanadianfoodie #AFC13
NOTE: you will be notified via TWITTER if you win!
The eBook is here!
I'm happy to share a free recipe eBook from the S. Pellegrino® Almost Famous Chef® Competition with you: S.Pellegrino® presents: Recipes from Almost Famous Chefs. (www.almostfamouschefrecipes.com )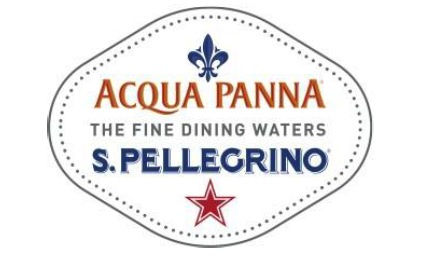 What is the S.Pellegrino Almost Famous Chef competition?
The S.Pellegrino Almost Famous Chef Competition is a cooking competition that brings together students from over 75 culinary institutions across the United States and Canada. During the competition they battle for a chance to compete and be judged by nationally renowned chefs at the finals competition in Napa this March. The competition is composed of both a regional and finals competition. The 10 regional events bring together diverse culinary schools from a single region to compete for one winning spot to represent that region at the finals event. All regional competitions are held approximately 30 days prior to the finals event. The finals competition takes place in March in Napa Valley, CA, where all 10 regional winners compete for the coveted S.Pellegrino Almost Famous Chef title. I have got to hand it to S. Pellegrino. This is an initiative that really inspires young chefs.
Competitors are judged on:
creativity
plate appearance
taste, texture, and aroma
sanitation at their work station
their personality while being questioned by judges and media
their ability to perform under pressure
The only additional criteria I would add would be the integration of local and seasonal ingredients into the regional and area competitions.
When was it started?
2013 is the 11th year of the program! It was started in 2002.
Culinary students selected from the top of their class to participate in the Canada Regional Competition in 2013 are:
Humber College (Toronto): Timothy van Ryzewyk
The Canadian Food and Wine Institute at Niagara College (Niagara-on-the Lake): Janine Hall
École hôtelière de la Capitale (Québec City): Jean-Christophe Comtois
Institut de tourisme et d'hôtellerie du Québec (Montréal): Alexandre Latendresse
Pacific Institute of Culinary Arts (Vancouver): Kevan Hafichuk
The International Culinary School at the Art Institute of Vancouver: Matt Cusano
Culinary Institute of Vancouver Island (Nanaimo): Kellie Callender
What qualifications do they need to participate?
Each school faculty selects one student to participate in the regional competition. Each student must:
be enrolled and currently taking culinary classes or on practicum (receiving credits)
be at least a second-year student in a culinary degree or certificate program
have a minimum of two but not more than four years of industry experience
have a cumulative grade point average (GPA) of a 3.0 on a 4.0 scale
be fluent in English and outgoing, with a dynamic personality
When is the Canadian regional event and where?
It's on Monday, February 25th at Cirillo's Culinary Academy in Toronto
How does the regional event work?
Each student will be given two hours to prepare eight servings of an entrée signature dish, seven for judges and one for display.
There will be a judging panel at each regional competition featuring chef judges, kitchen judges and media judges. Judges will be in the kitchen while competitors prepare their signature dish within two hours; all competitors will have a staggered start time.
Judges have the opportunity to speak with the competitors while they are cooking their signature dishes, as well as to ask questions. Once each competitor is finished with the signature dish, it will be presented to the judging panel.
At the end of judging, judges are encouraged to advise and answer questions from competitors to mentor and assist in their culinary development. Judges will have the opportunity to score all competitors based on the criteria outlined. All judges' combined scores will be calculated to select the candidate that will compete at the finals.
A reception will be held at each regional event for approximately 100-150 invited guests; Cirillo's Culinary Academy will replicate tasting portions of each competitor's signature dish.
How many other regions are participating this year?
There are ten regional events, including the event in Canada.
Who are the Canadian judges?
Chef Alex Chen, Moxie's Bar & Grill, Calgary
Chef Normand Laprise, Restaurant Toqué (Relais & Châteaux), Montréal
Chef Dan Potter, The Blackshop, Cambridge
Chef Joe Mercuri, Houston's Avenue Bar & Grill, Montréal
Lisa Yeung, Huffington Post Canada
Katerine-Lune Rollet, Canoe.ca
Emily Richards, Metro Newspaper
Matthew Hague, Toronto Life
My comment on this esteemed list: not enough judges from the West or East: would like to see someone from the Maritimes involved in judging, possibly Chef Michael Howell. Would also like to see someone from the Okanagan Valley, Vancouver or Vancouver Island.
When is the finals event and where?
The finals competition will be held at The Culinary Institute of America at Greystone in St. Helena, CA, on March 8-11, 2013.
What does the regional winner receive?
Each participating student will be awarded a gift of appreciation from participating sponsors, including chef ware from Chef Revival.
Each winning regional student will be provided an all-expense-paid trip to the finals competition, one-on-one time with nationally recognized chefs judging the competitions, public relations training prior to the competition and media exposure during the competition.
How does the finals event work?
Three competitions are incorporated into the finals competition:
Mystery Basket: a two-hour task to prepare an entrée with provided ingredients
Signature Dish: is a duplicate of the recipe; this time it is prepared for up to 200 guests
People's Choice: distinguished guest attendees vote on their favorite student dish
What does the overall winner receive?
The Mystery Basket Winner will receive a $3,000 cash prize
The Signature Dish Winner will receive a $3,000 cash prize
The People's Choice Winner will receive a $3,000 cash prize
Acqua Panna Fan Favorite Award Winner will receive a $3,000 cash prize.
The overall S.Pellegrino Almost Famous Chef Competition Winner will win:

A $10,000 cash prize
An offer of a position to work for a nationally recognized chef for one year
Media tours, interviews and various other public appearances around the U.S. and Canada