Win two tickets: "Lunch with Lynn" at NAIT Ernest's Restaurant, March 13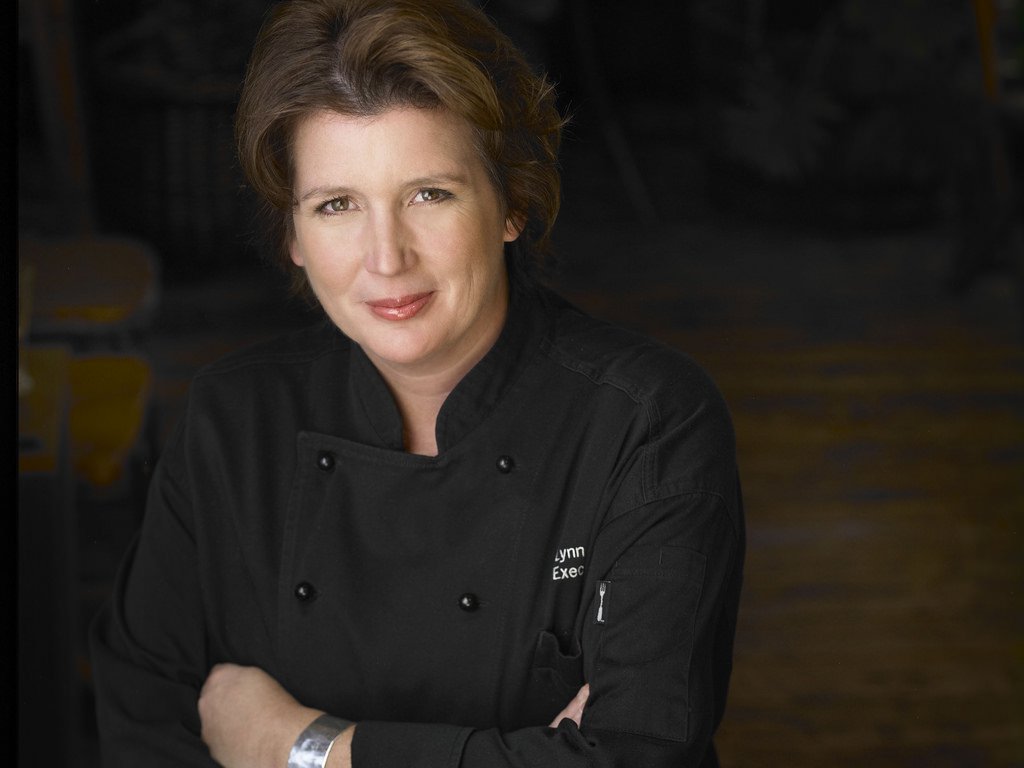 Food Network celebrity chef Lynn Crawford will be in Edmonton for NAIT's Chef in Residence program March 10-14. Yeah! I adore her and have been hoping for this announcement for a few years now! Chef Lynn will be the first woman to be honoured with this opportunity since the Hokanson Chef in Residence program started in 2009 with Canadian celebrity chef Rob Feenie. That one I missed. The chef in residence program, now in its sixth year, provides students in the School of Hospitality and Culinary Arts with a rare opportunity to learn firsthand from the best chefs in North America.
David Adjey made his mark in the city in 2010 and I had the opportunity to be treated to an exclusive evening with him alongside a select number of other local food bloggers and writers. I even had the courage to make and take one of his signature recipes to that event for him to critique. Susur Lee was there in 2011 and made a big impression on the students through his intense focus and generous spirit. Massimo Capra's large personality filled NAIT kitchens in 2012 and Chris Cosentino challenged the students in 2013. He is the second Chef in Residence I missed. Believe me, I would have been there if I could have been! The program is made possible as a result of a generous donation from John and Susan Hokanson. The kitchens behind Ernest's were built with a donation from the Hokanson's. This contribution has significantly impacted the culinary progam at NAIT an elevated it to world class status and certainly an esteemed choice in Canada.
Chef Lynn will be preparing a three-course luncheon "Lunch with Lynn" at Ernest's Restaurant on March 13 from 11:30-1:30 with the students at NAIT as a culmination of her time with them. And, dear readers, you have the opportunity to win 2 tickets to attend! This is the kind of give-away that warms my soul. Each Chef in Residence event I have attended has been unforgettable.
I was thrilled to announce that Chef Crawford will be presenting at Christmas in November in 2014, and equally thrilled to make this announcement
and am certain there will be tingles of excitement throughout our entire food community.
"The Hokanson Chef in Residence Program continues to give Culinary Arts students and faculty the opportunity to experience the talents and philosophies of our visiting chefs," said Perry Michetti, associate dean of the School of Hospitality and Culinary Arts. "Having Lynn Crawford as our 2014 Hokanson Chef in Residence is simply brilliant! She brings an incredible amount of knowledge, experience and passion."
"I'm honoured to be part of the Hokanson Chef in Residence program and spend a week working directly with NAIT students and learning from the experience," said Crawford. "I look forward to sharing my experiences and philosophies with these up-and-coming chefs."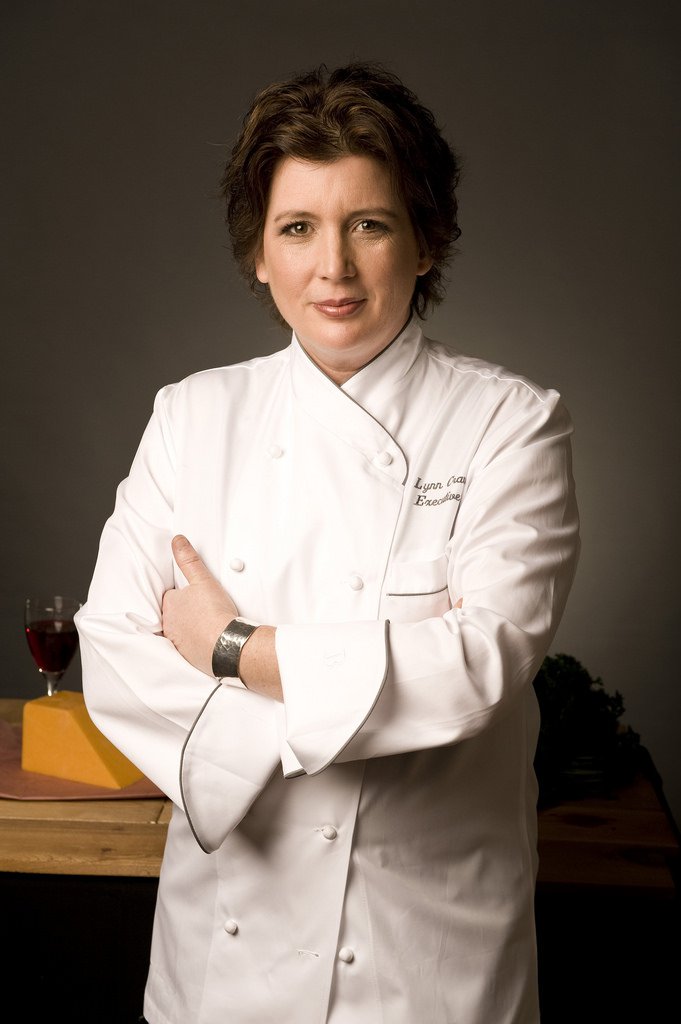 How to Win the Pair of Tickets to Celebrity Chef Lynn Crawford NAIT luncheon March 13
Contest run time: February 15 to March 1, 2014: Winner announced March 2nd, 2014
The Deets:
arrangements will be made for luncheon ticket pick-up immediately after the winner is announced March 5th, 2014
contest will close at 6 pm March 4th, 2014 (you would think I was giving away a car with all of this information!)
the winner will be announced via e-mail March 5th, 2014, and I will attach the name to the bottom of this post with congratulations at that same time for all to see
all of the names will go in a hat (this is the way we do it at our house) and my husband will draw the winner; each name will go in for each entry as outlined below
yes, you can enter your name more than once (read below)
To enter the contest, you must do #1 or #2; the other ideas are opportunities for extra entries:
Write a comment on this post that includes one of the following (if you respond to all three in three separate comments, you get three entries):

a favorite Lynn Crawford memory from her many TV appearances
a favourite Lynn Crawford recipe, if you have tried one, and a link to it, if you have it
any knowledge or experience you have with the NAIT culinary program which could include eating at Ernest's, attending an event there, or being a culinary student

OR write a comment about why you want to win the tickets for this luncheon and who you will bring (if you do both #1 and #2 you will be entered for each comment)
Follow me on Twitter: has to be a new follow to count, sorry
Tweet the contest and include @acanadianfoodie in the tweet so I can count it as an entry in the draw; you can tweet daily (each tweet counts as an entry into the draw):

sample tweet (you can use) here:

WIN 2 tickets @CHEF_LYNN #naitfood "Lunch with Lynn" @acanadianfoodie DON'T miss out! #NAIT students cook! #yegfood http://wp.me/p2OMxc-eM3
Like my Facebook page: (and I am talking the page, not this post) has to be a new "like" to count, sorry
You can also get an extra entry if you share the link to this post and this contest on your own personal Facebook page and include "Valerie McKinney Rodgers Lugonja" in that post with the link
NOTE: please make sure you leave an e-mail with your comment below so that I can reach you to let you know if you are the winner!
That's an opportunity for A LOT of entries. I hope you take advantage of this opportunity as I KNOW this prize is definitely worth it.
Bonus Entries:
If you follow NAIT on twitter or like the NAIT facebook page, please let me know, and you will be entered again for each.
Hope to see you there! GO Team GO!
Want to buy tickets?
Instead of going through all this nonsense to win them?
No problem!
A limited number of tickets to Lunch with Lynn can also be purchased starting March 3 at 9 a.m. Tickets must be purchased in person at Ernest's and are $75 each.
Please note: closing date for this contest has been changed from March 4 to March 1 to accommodate purchase of tickets
if you don't win!