Thermomix Owners and Curious Customers in Edmonton Alberta: Vegetarian Cooking Class
Presented by Valerie Lugonja from A Canadian Foodie
… with the entire Edmonton Consultant Team Assisting!
Come Meet Us All!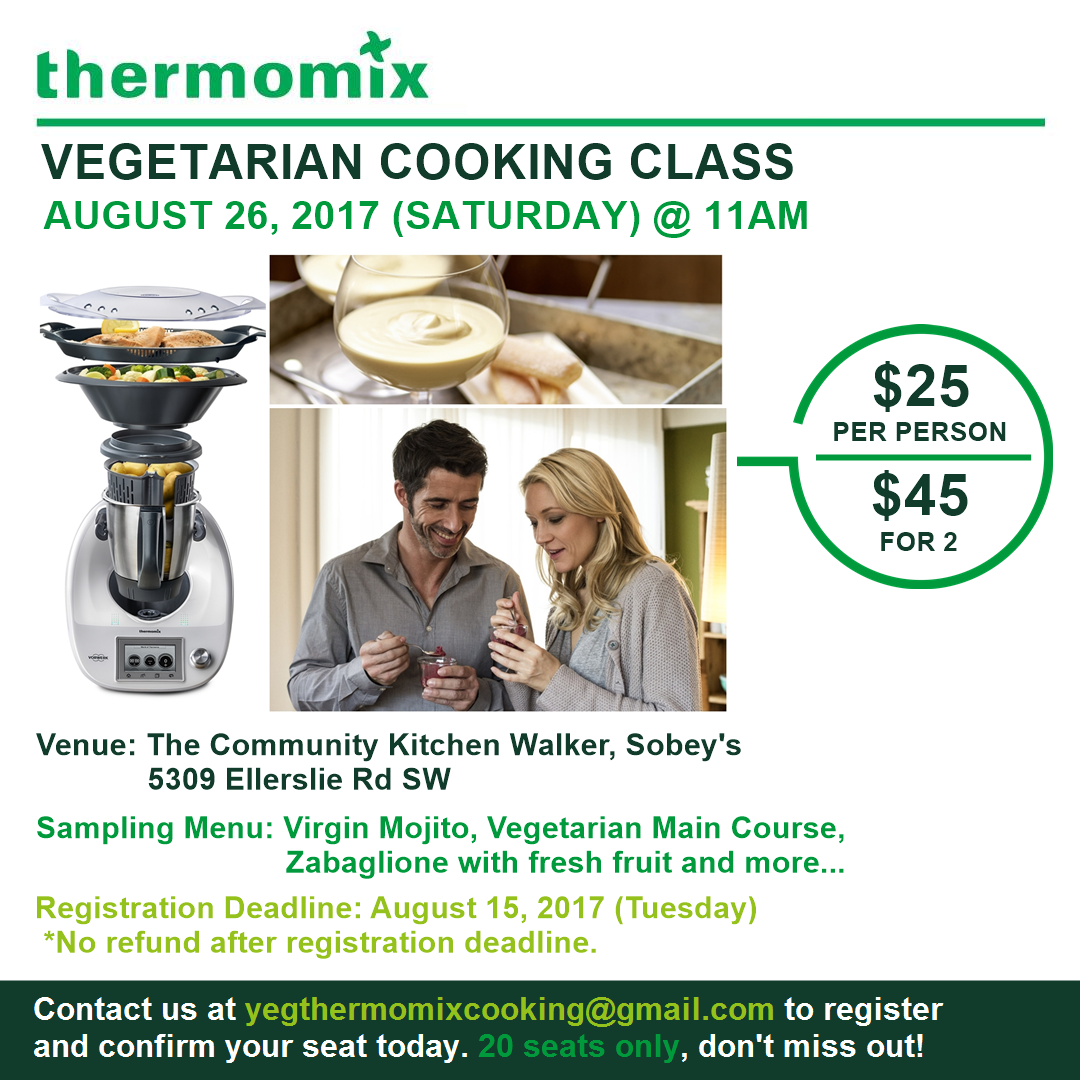 YUP. I am presenting this Cooking Class. Come to Catch it! Don't miss out. I do them rarely because I'm old and get tired easily! But, the passion keeps me perky enough to enjoy the occassional cooking class. Would love to meet you if you read my blog and are interested in learning more about this machine!
Please place a comment below and I will follow up with a private email to you!