Fresh Water Alberta Fish Fry!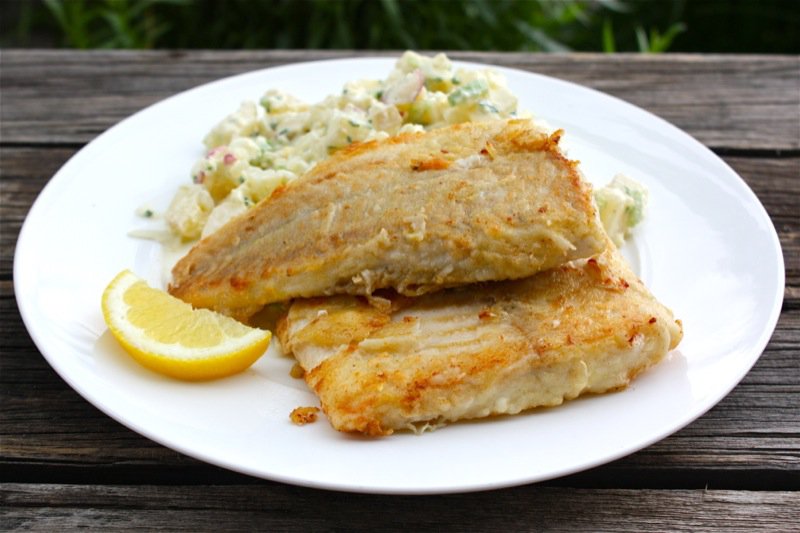 After a morning of reading The Canadian Food Experience Project first challenge posts, I was craving an Alberta fresh water fish fry! Reading Val's post about the importance of cod to our country, and her seared cod cheek chowder and long list of ocean delights from Newfoundland, Rhonda's post about her relationship with salt cod long before moving to Canada, Karlynn's post about fresh water fishing and Jennifer's post about fishing in Ontario's Cottage Country had me literally vibrating. When I read Maya's post about her first Halifax Canadian Fish and Chips meal, I hurled myself at the deep freeze and pulled out the remainder of the box of fresh water Great Northern Pike that I was fortunate enough to be able to buy at The Old Strathcona Farmer's Market a couple of weeks ago.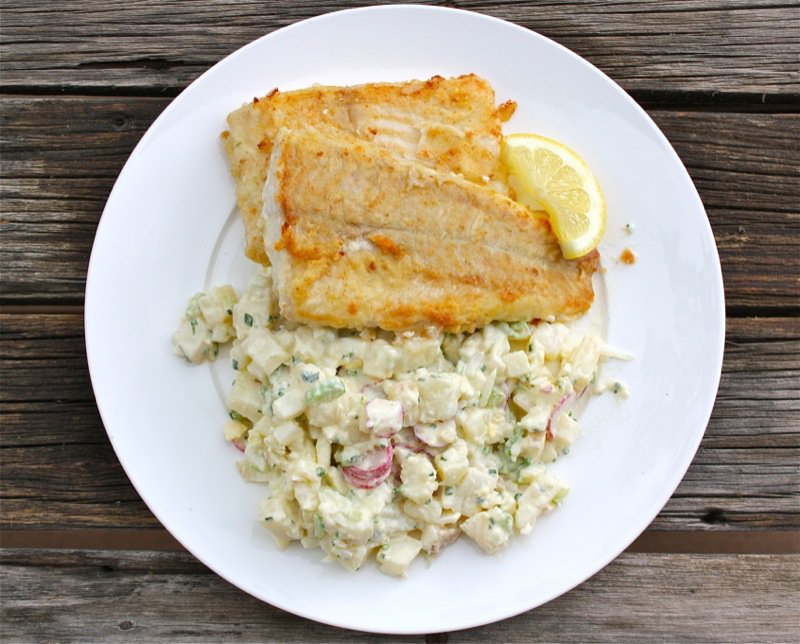 Had the potato salad in the fridge from my post yesterday, and made a lovely tossed salad to serve on the side, rich with all sorts of yummy vegetables and some toasted nuts. Perfect. Cranked up the grill and waited for the dial to go off the chart. Frying pan went in with the butter, lid closed to heat while I floured and seasoned each fillet. There is nothing like fish fried in butter. Nothing.
Within minutes, the meal was ready: about 2 minutes each side at that heat.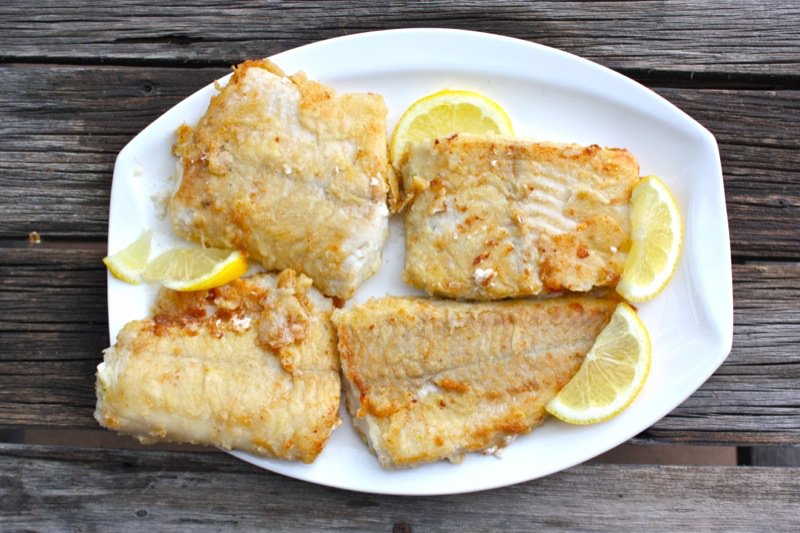 I grew up on fresh water fish. Mainly white fish which is so delicious. The skin really is the best part! We had a family friend that used to unload his extras and my dad was so grateful and excited. I would have loved it even if I hated it because my dad was so crazy of it and worked to impress upon us how lucky we really were to have this quality of fish on our dinner table. He often went ice fishing, and we would get a load in February. Mom would fry potatoes and whip up a batch of Harvard beets with it. I thought Harvard beets was the perfect side, and was so surprised to hear that everyone didn't eat their pan fried white fish that way.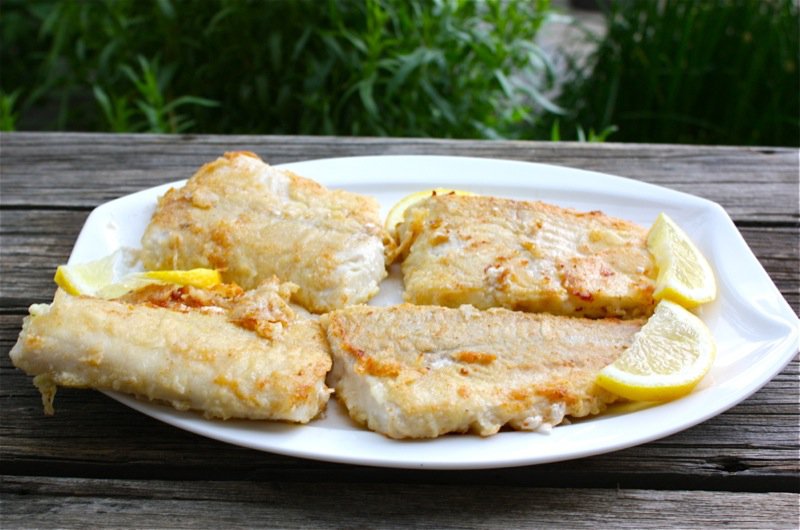 Sadly, my own children did not grow up with that experience. But, whenever I could find some great fresh water fish, I was in! It isn't easy to come by in the Alberta prairies unless you fish yourself. And, I don't. Loved it the two times I went, though. However, fish and seafood are a delicacy that is cherished on our dinner table. We gorge on it when we travel near the ocean and do indulge on special occasions at home, as well. If this little stand stays open at the market, I will have a supply of The Great Northern Pike, at the very least, and I am so thankful for that. I know he fishes for it way up North, cleans it all, and it is pretty pricey… but I wouldn't sell it for less, if I was doing all that work.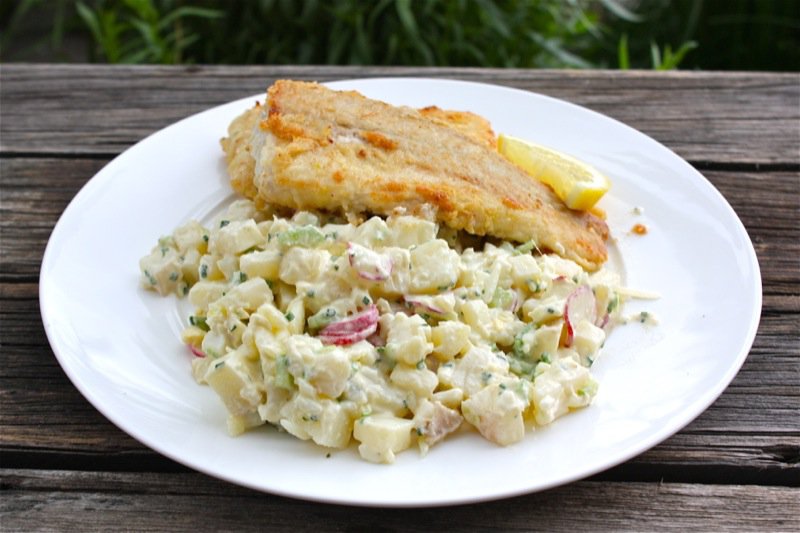 The recipe? I described the process and the pictures tell the story. I got my fill, and now on to more The Canadian Food Experience Project stories. Whatever will I crave next?