An initiative to support our local producers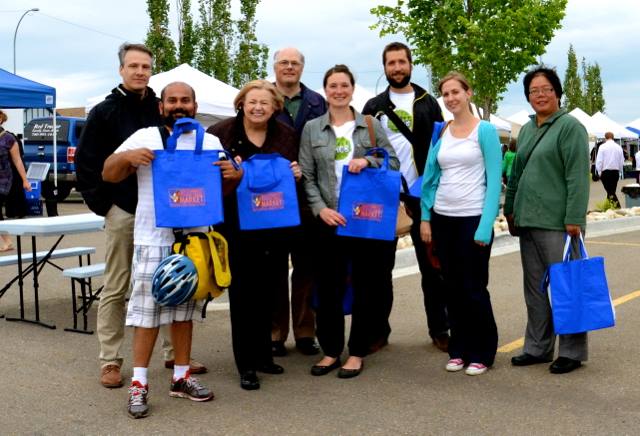 Above are the early arrivals. Slow Food Edmonton's new provident child: The Market Mob is the brainchild of Amanda Van Spronsen. Last night, ten Slow Food Edmonton members and friends descended upon Southwest Edmonton's Farmer's Market to support our local producers and farmers.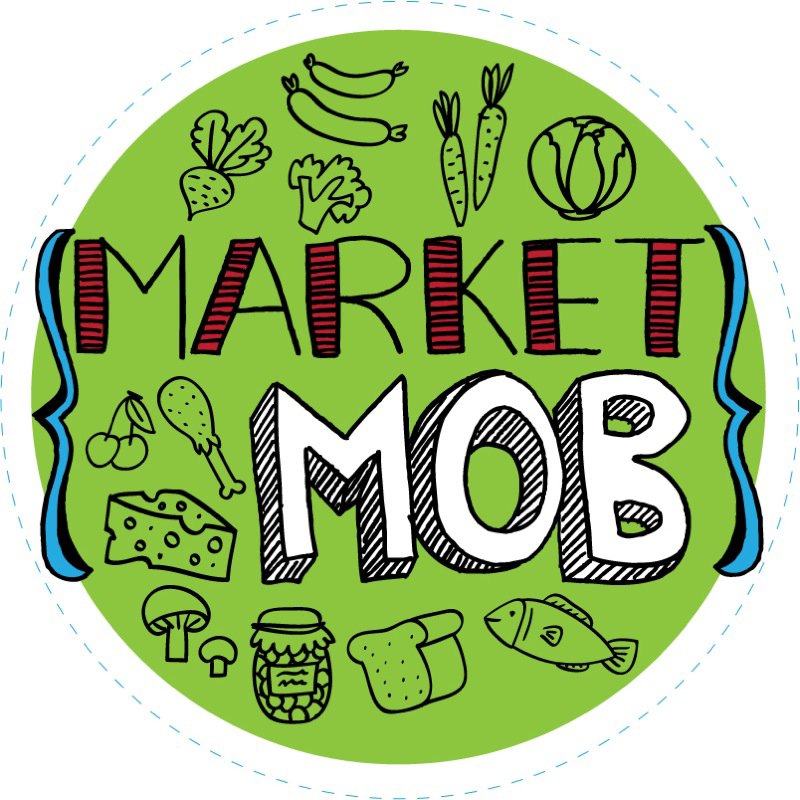 The idea is simple. LIKE the Slow Food Edmonton Facebook Page and you will be notified when and where the next Market Mob will be. Meet at the pre-determined location with a wad of cash to spend on great local food. Amanda will welcome you (we all will, promise!) then set us free with our cash to spend wisely with instructions for the rendezvous spot and time to show off our loot… and eat and drink some more. Any excuse for a little party: food and drink is at the heart of all that we do!
Emily McKenzie designed the logo… it takes a team, after all, to pull of a great time. Fun and food was had by all. Join us!