Threaded onto Sugar Cane Skewers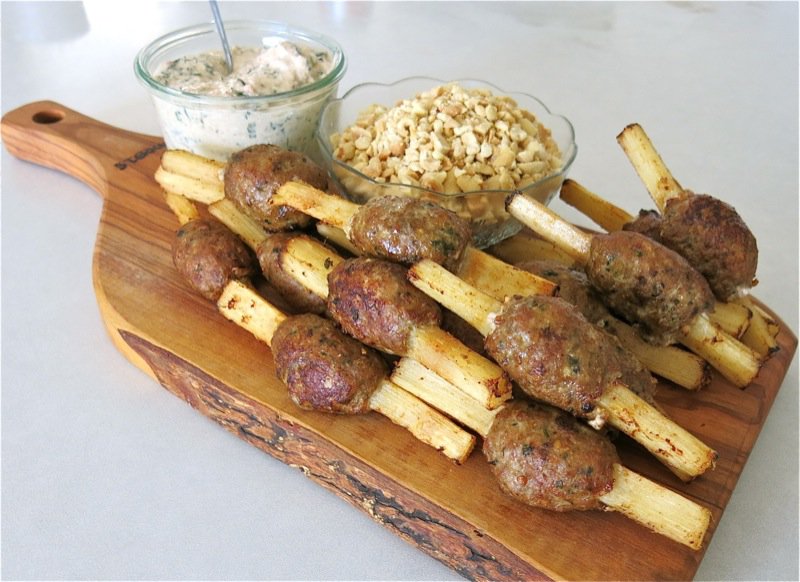 Appetizers on the beach at Mara Lake August 2013 between 4 to 5 every night. This was "meat on a stick", night two. I made Dukkah Turkey Skewers with Yogurt Cheese Balls the first night.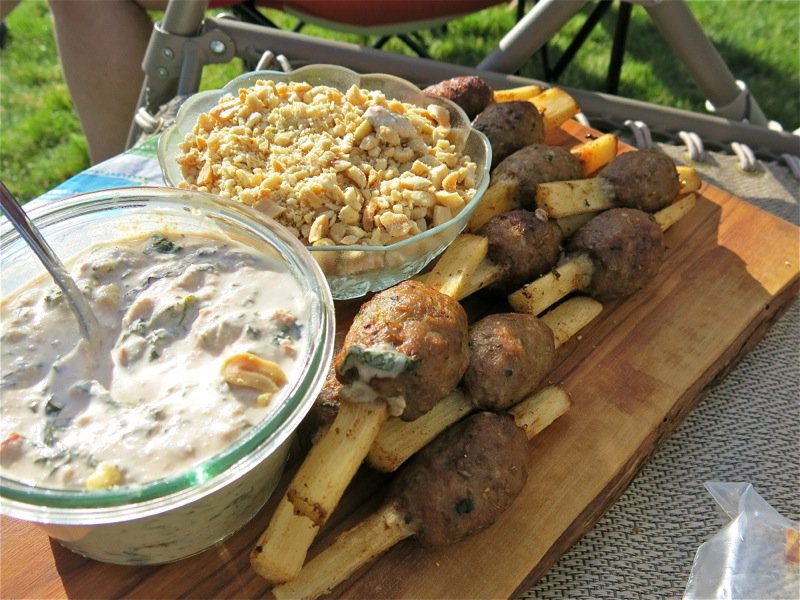 I have made this recipe many times, but never shaped the meat on a stick like this, before. I have made simple meatballs with this recipe, that are deadly delish. I have also formed the meat into a thin cylinder around the end of the sugar cane skewer, which is then all about the dip and the skewer, as the meat is fried very quickly and there is much less of it. I believe this recipe is best with the meat formed into into meatballs as it is much more juicy that way.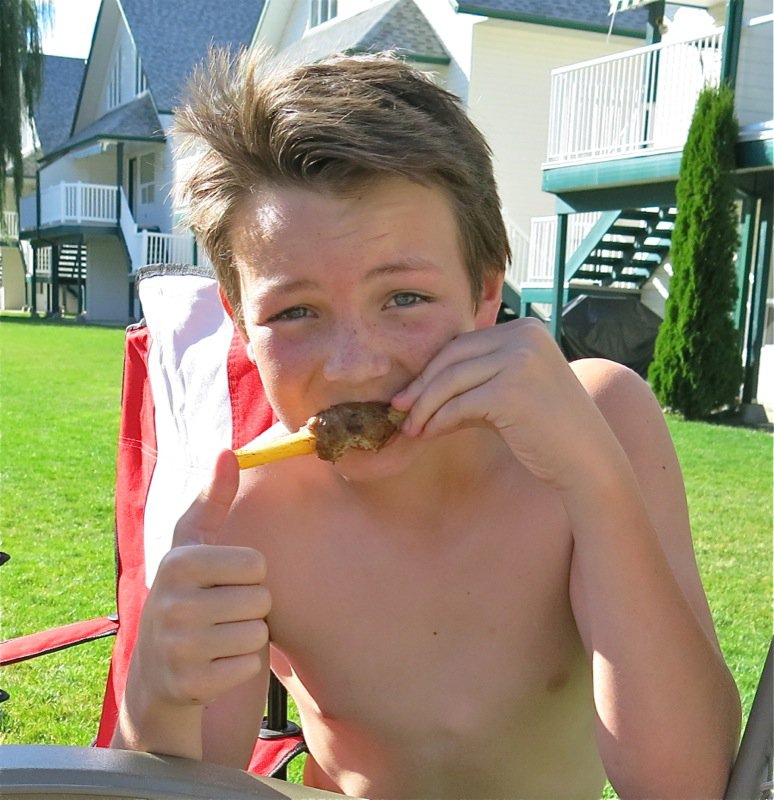 Don't get me wrong. These were well received, but I have had this recipe many different ways. You can see that Josh was easy to please. I loved how the kids swarmed around the late afternoon bites as tenaciously as the wasps. And the wasps were tenacious this year. I really enjoy feeding hungry kids. I enjoy cooking with them even more. I wonder if Gail and Pats kids remember the cooking class they had with me many years ago when they were "little".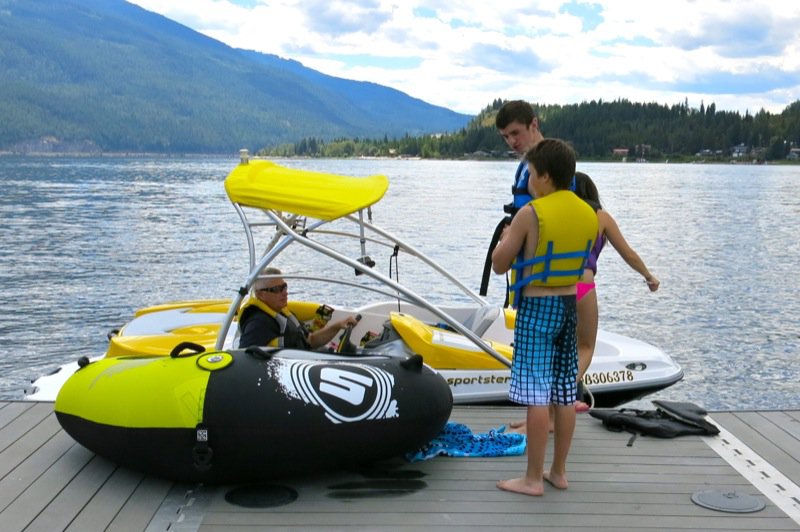 Tummies full, and the kids are off.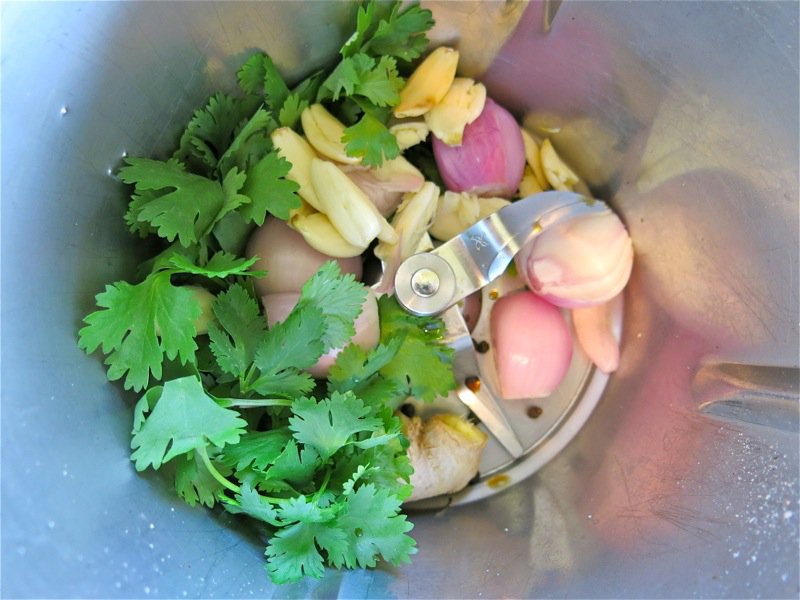 The recipe is simple: garlic, cilantro and shallots.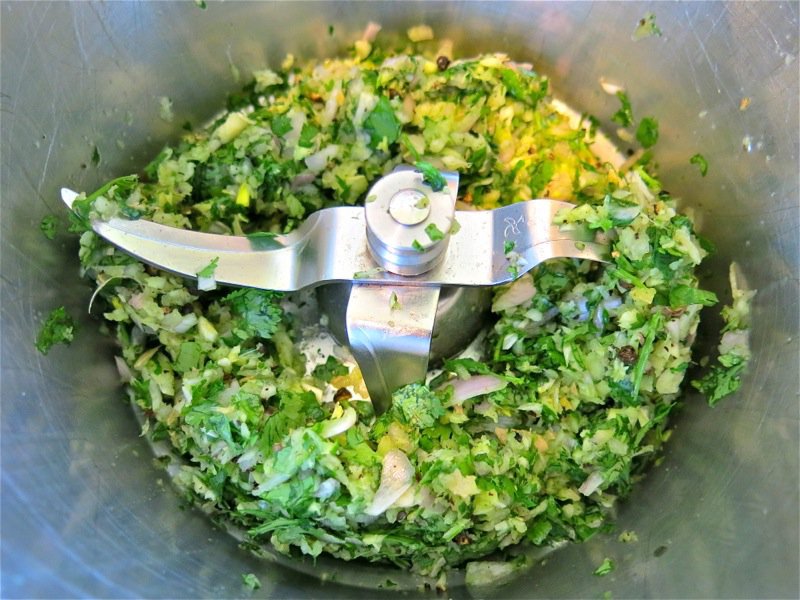 I used ground turkey again… potato flour, a bit of Sambal Olek and cinnamon worked together into balls.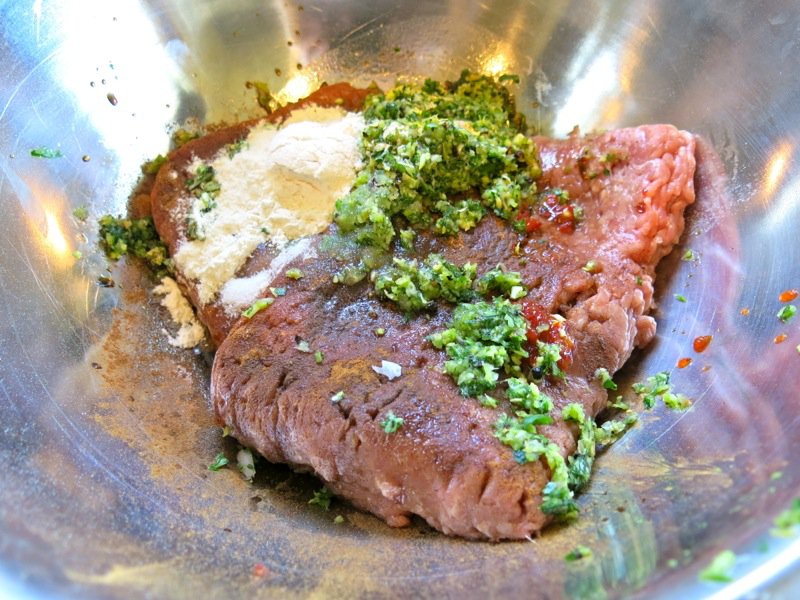 Fresh sugar cane is nicest and can almost always be found at your local Asian grocer. This day, they were out, so I used canned, and quartered each. You can have it cut to your desired specifications at the grocer, as well, which is lovely.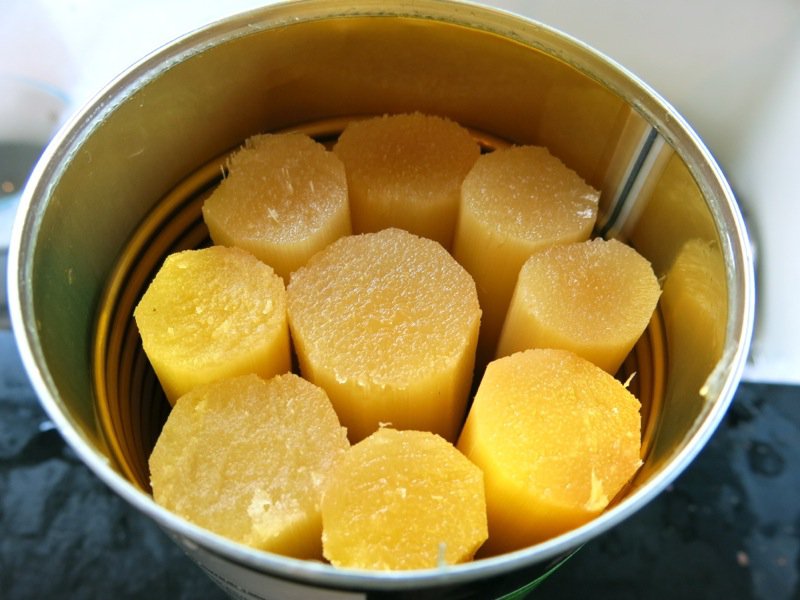 Fragrant meatballs wrapped around each skewer, placed upon parchment paper and frozen in the freezer. Once frozen, packaged into freezer bags and brought to the lake.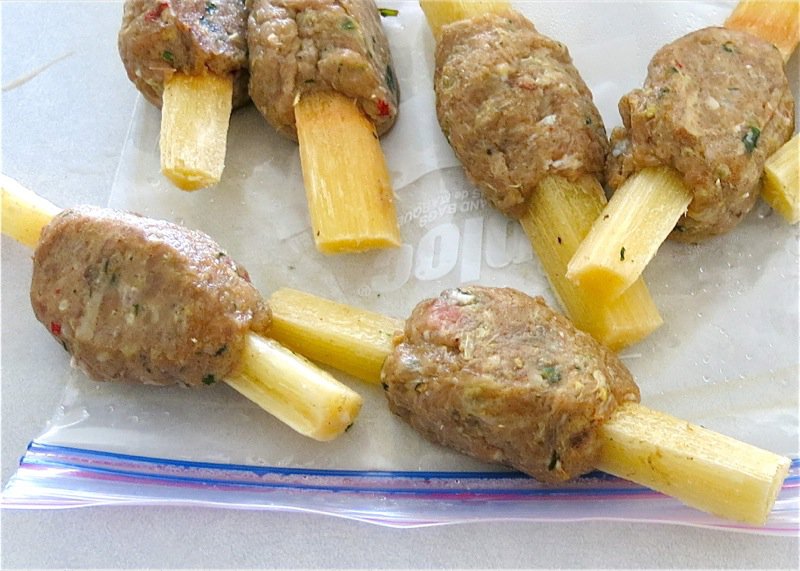 Sauce was made at home and brought along. Mint was added just before serving and peanuts were left on the side.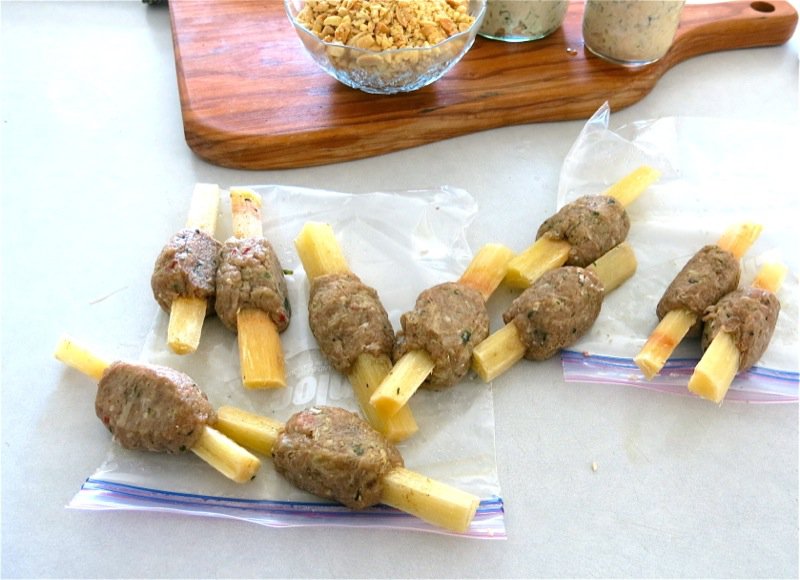 The meatballs are usually deep fried, which was easiest, and works well when on the sugar cane skewer. These are also delicious on the grill. I use foil punched with lots and lots of holes so the meat doesn't stick to the grill, but the grilled flavour still transfers to the meat. They are also nice grilled in the oven, but not as good as the other two ways.
Into the cool minty coconut dip and drizzled with crushed peanuts. Yum.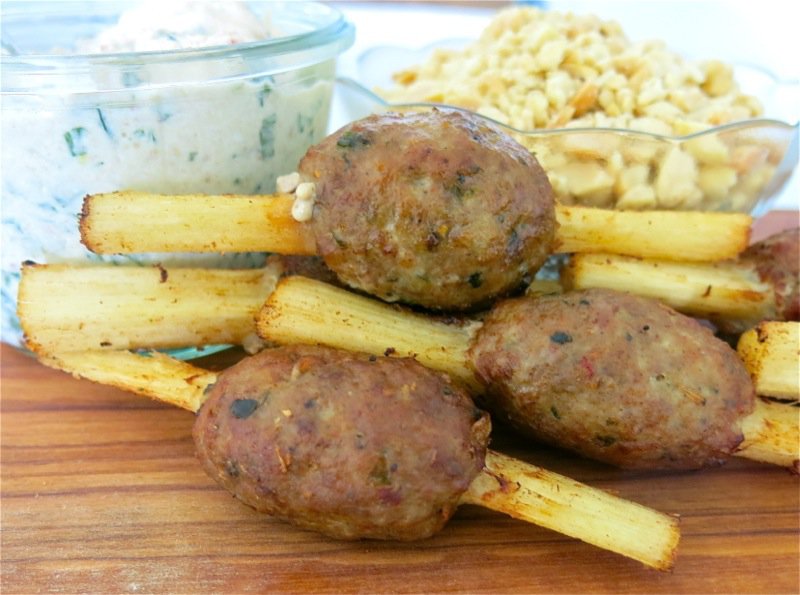 Chewing on the skewers afterward is a novel bit of fun, as well.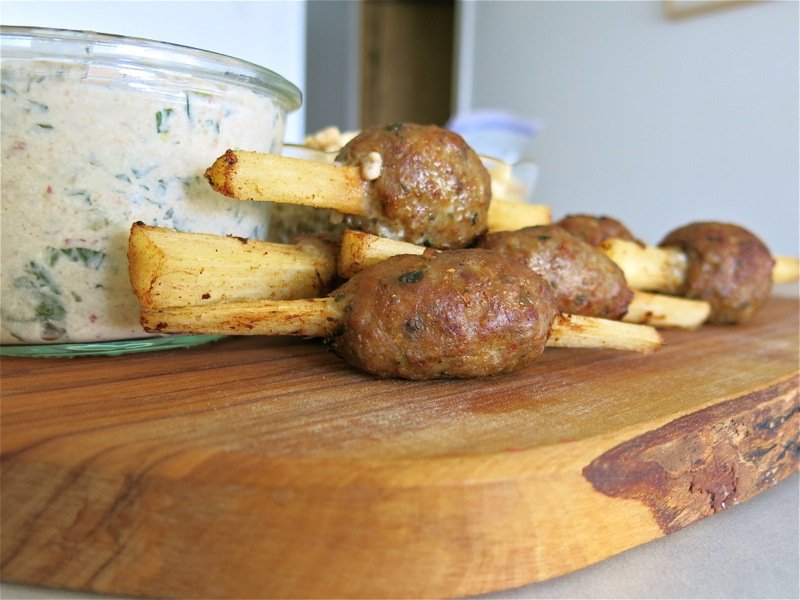 Did I mention how delicious this sauce was? I added it to the coconut rice the next day to add to the lettuce wraps. It is a yummy concoction. No doubt about it!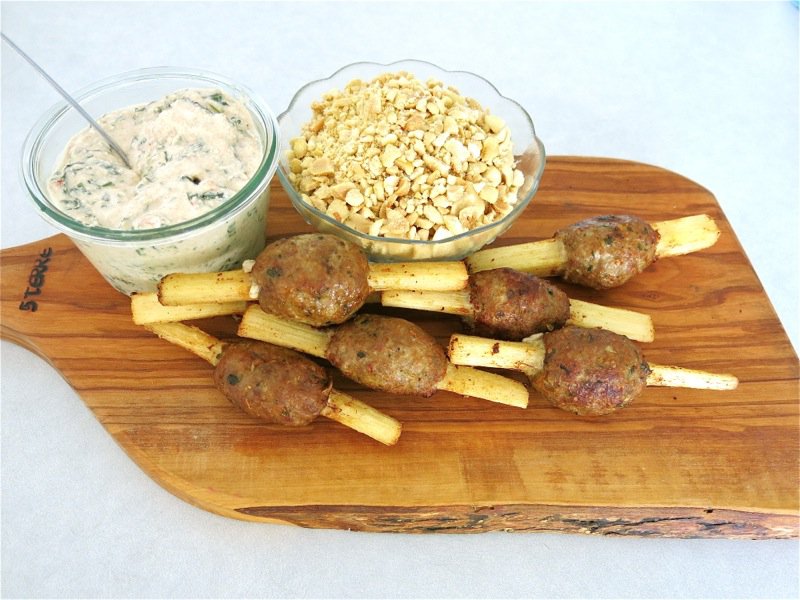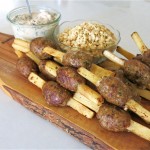 Vietnamese Turkey Meatballs on Skewers with Peanut Coconut Dipping Sauce
Makes 34 Skewers the same size as in the photo
Ingredients
Ingredients for the Meatballs
1

kg

ground turkey or chicken

6

green onions

, roughly chopped, or 3 small shallots

4

cloves

garlic

2

tablespoons

cilantro leaves

2

tablespoons

fish sauce

1

tablespoon

ginger

, freshly minced

1

teaspoon

black peppercorns

1

teaspoon

sugar

1/2

teaspoon

ground cinnamon

1

teaspoon

sambel oelek

1/4

cup

potato flour

oil for frying
Ingredients for the Dipping Sauce
1/2

cup

unsalted

, roasted peanuts, chopped

2

tablespoons

smooth peanut butter

2

cloves

garlic

, minced

2

tablespoons

fresh mint

, finely chopped

1

teaspoon

sugar

1

teaspoon

sambal oelek

2/3

cup

coconut milk
Instructions
Instructions for the Meatballs
Combine all ingredients except for the chicken and the potato flour in a food processer; process until smooth, or desired texture

Add to chicken and potato flour; combine well

Refrigerate, covered, until cold

Roll tablespoons of mixture with damp hands

Fry in batches in hot oil until browned and done (drain on absorbent paper)
Instructions for Dipping Sauce
Combine all ingredients in bowl; mix well
Recipe Notes
Chicken meatballs freeze well; reheat at 400 F on cookie sheet in oven for 5 minutes from frozen
Sauce stores well in fridge, but peanuts and mint should be added just before serving for best results