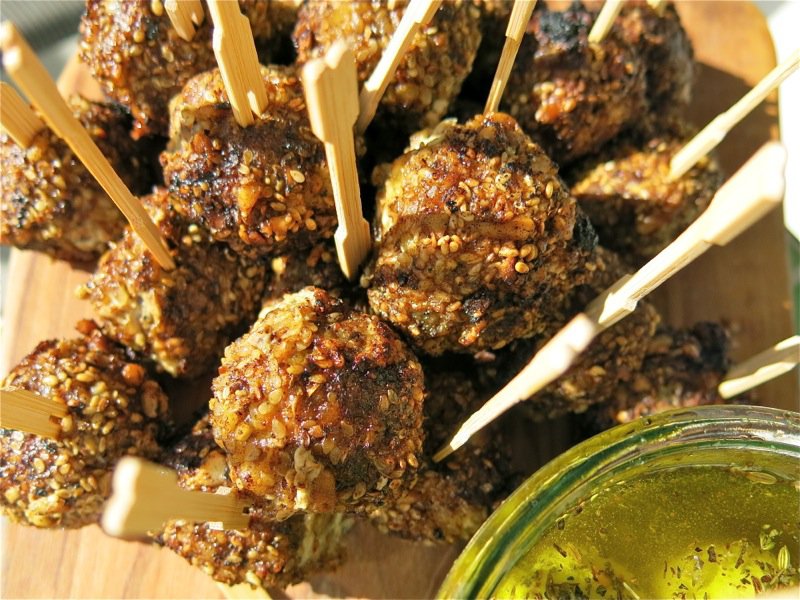 Who has tasted dukkah? Hands up! I had not, but knew I would love it by reading the list of ingredients in the recipe. Nuts, seeds and herbs. YUM!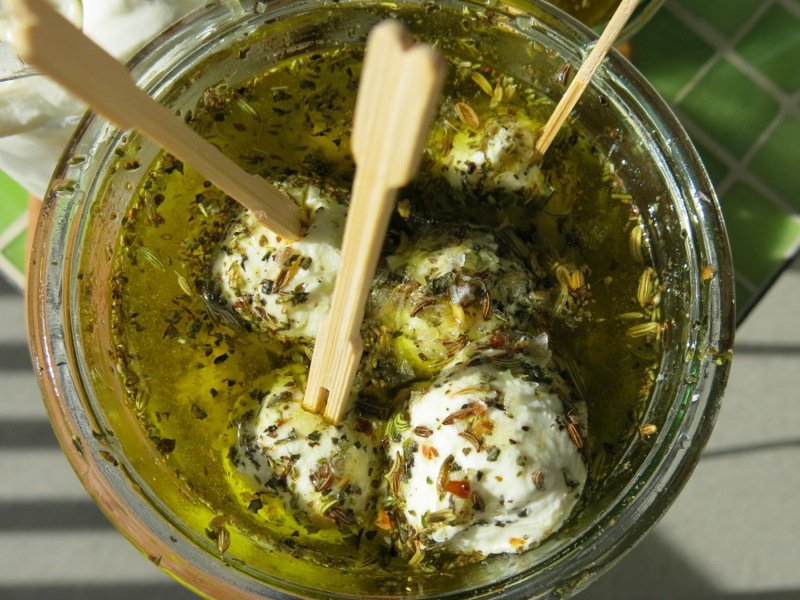 They are often served with a garlicky yogurt dip, but I opted to accompany them with my famous Yogurt Cheese Balls. Good thing, too, as Colleen and Brenna preferred them to the Dukkah Balls. (Just click on the link for the recipe, Colleen!)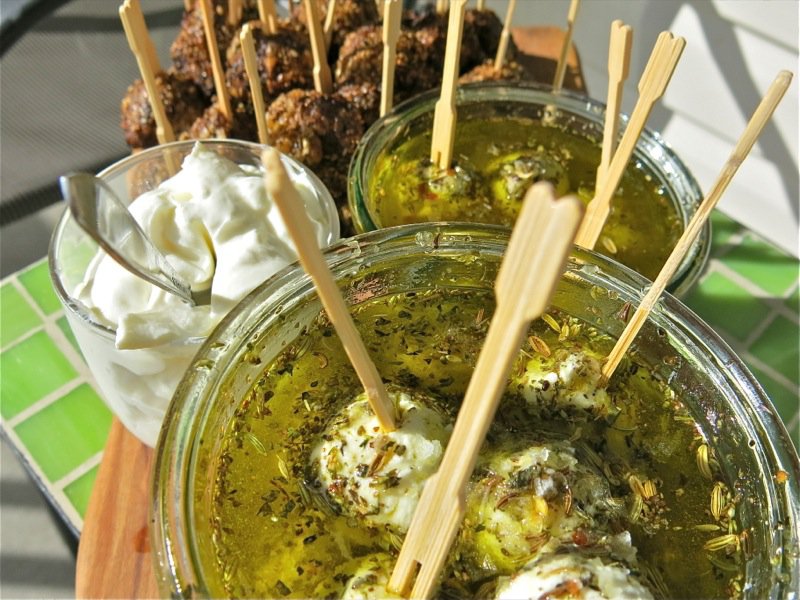 Vanja and I joined Colleen and Mike and Gail and Pat and their families at Mara lake for a week of fun and frivolity. Appetizers: on the beach at 4-5 pm. OK! Turkey Dukkah Balls were first up… I was going to do a series of various "meats on a stick", but that didn't happen. This was one of those tucked away ideas that I have wanted to make for at least three years now, so it was past time. Can you relate?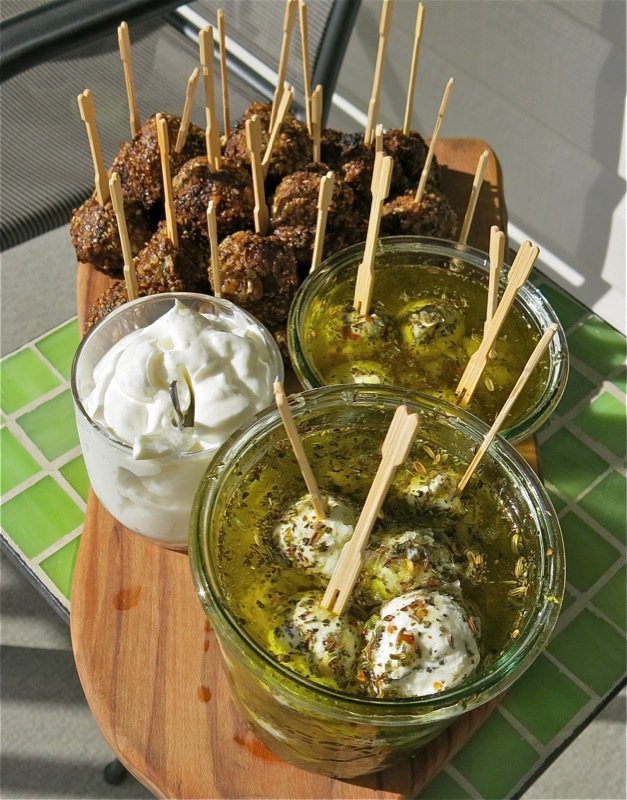 Still hot when they arrived at the beach, too!
Of the three meaty offerings of the week, this one was Colleen's favourite.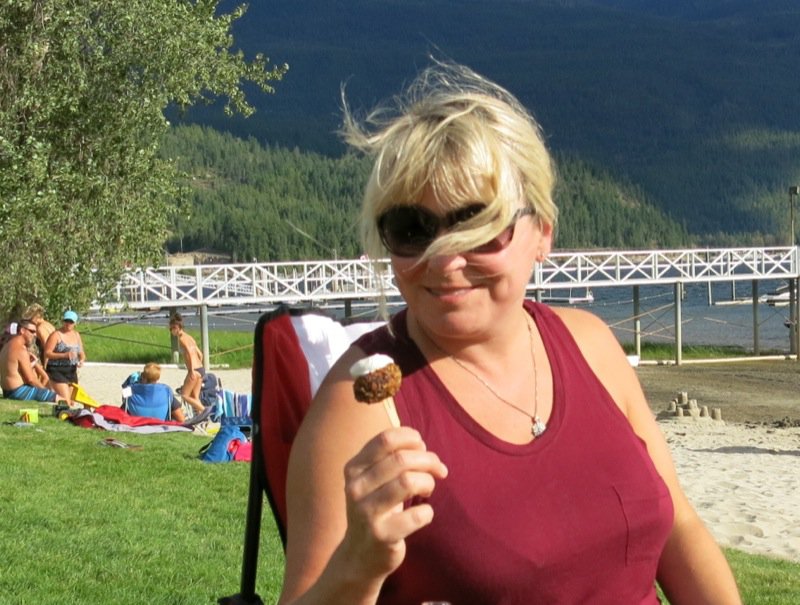 I have roasted hazelnuts in the oven before, but my copper pan was, by far, the best roast I have ever achieved as the skins peeled off like a charm.
Just bundle them in a tea towel and rub the living heck out of them.
Rough chop: I used my Thermomix.
Toast the sesame seeds next. Do not take your eyes off the pan. Stir and sniff constantly.
I toasted all of the other seeds and then ran them through the thermomix, as well, Though, dukkah does mean to grind or to pound… so this should be done with a mortar and pestle and probably would have more texture. It was a hot day, and I have a Thermomix. That is my excuse.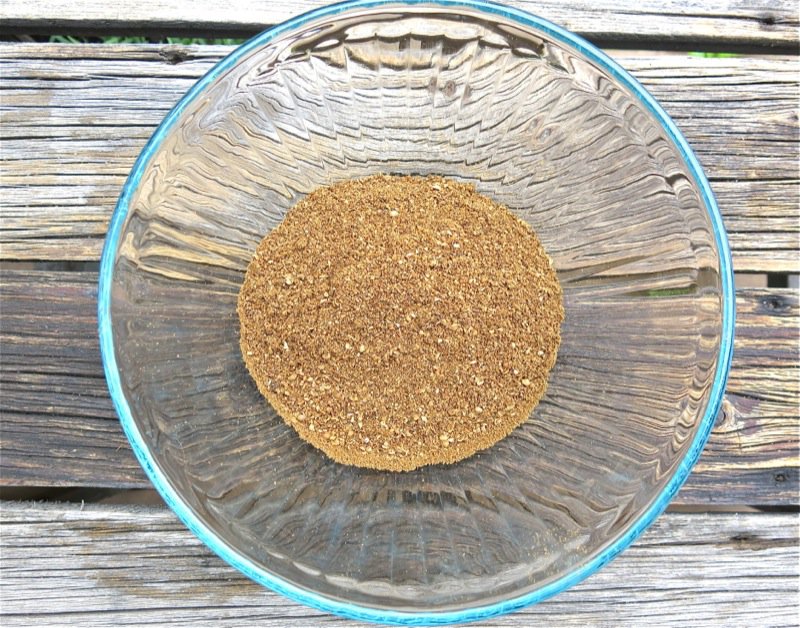 You can see there is still texture there.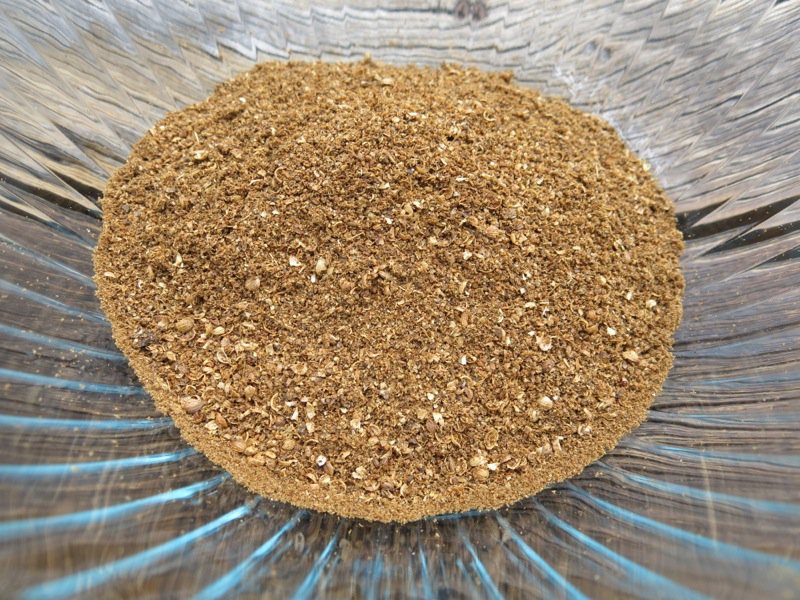 And with the nuts and sesame seeds added, a lot more texture.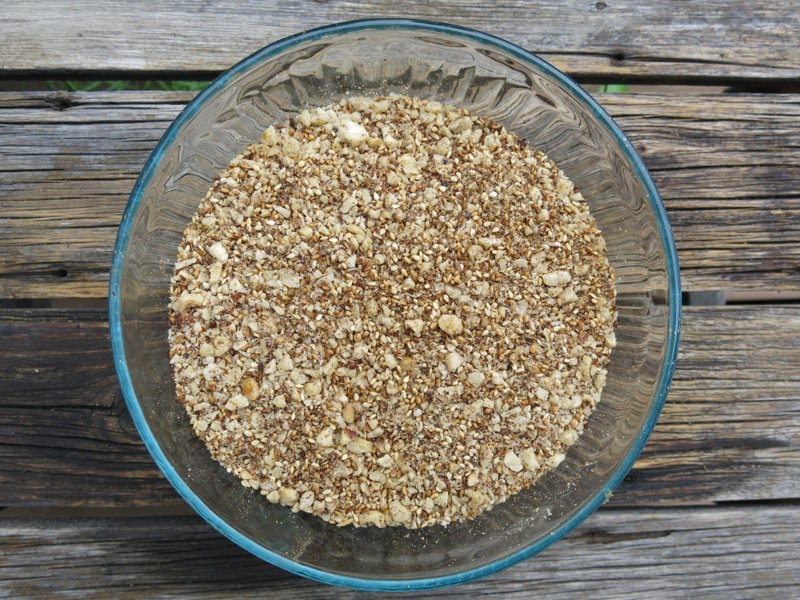 The aroma of the toasted seeds, nuts and spices was intoxicating. I am salivating just recalling it.
The meatball recipe comes from Joumana at Taste of Beirut and is a robust meatball that definitely stands up to the dukkah on the exterior.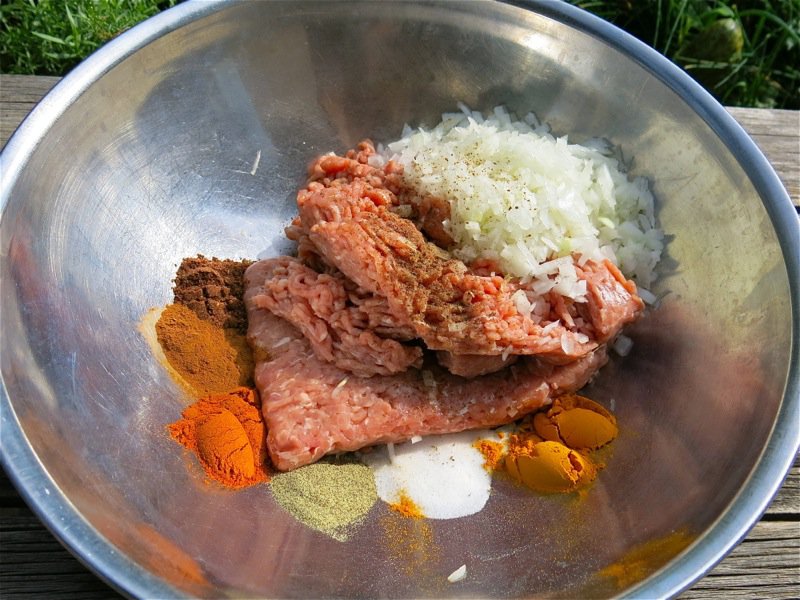 I breaded the meatballs, rolled them in flour and then dukkah, generously, placed them on a parchment lined cookie sheet and froze them.
I brought them with me on holidays, with all the fixin's and fried them in the frying pan. It was just the easiest thing to do on a hot day, but I would like to try them baked, as well.
Some people toast the seeds in oil and then make their dukkah. This would be delicious, but I purposefully did not do that. If I had, I would surely be eating it out of the jar, with a spoon.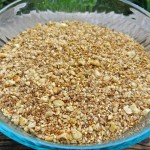 Dukkah
I use my Thermomix to chop the nuts.
Ingredients
2-3

cups

hazelnuts; toasted

, peeled and chopped (or pistachios, pecans, almonds; a combination of two is often used)

1-2

cups

sesame seeds

, toasted until brown

½

cup

coriander seeds

, toasted

2

teaspoons

cumin seeds

, toasted

1

tablespoon

black peppercorns

, toasted

2

teaspoons

fennel seeds

, toasted

1

teaspoon

Maldon sea salt
Optional Additions:
4

Allspice Berries

, toasted

2

tablespoons

dried cilantro or mint leaves

1

tablespoon

fennel seeds

, toasted
Instructions
The smaller seeds will toast very quickly, so watch carefully to avoid burning

After all ingredients are prepared, toasted, etc., mix together and taste

Adjust salt to taste
Recipe Notes
I used the first amount in the ingredient list, but found the cumin too strong, though others liked it.
Adjust the ingredients to your liking; this is a deliciously exotic meat or cheese coating.
Makes 52 meatballs.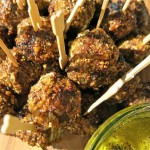 Dukkah Chicken Skewers
This amount makes 52 meatballs.
Ingredients
Ingredients for the Chicken
2

pounds

or one kilo of minced chicken or turkey

1

medium onion

, chopped fine (about one cup)

2

teaspoons

salt

2

teaspoons

pepper

2

teaspoons

sumac

2

teaspoons

paprika

2

teaspoons

cinnamon

2

teaspoons

turmeric

1

lemon

, juiced (about ¼ cup of freshly squeezed lemon juice)
Ingredients for Coating the Chicken
1

batch of dukkah seasoning

, as per recipe, above

2

cups

of flour

2

or 3 eggs

, beaten

oil
Instructions
Instructions for the Chicken Dukkah
Mix the chicken with the onion, juiced lemon, and spices; season the chicken well

Pour flour one shallow dish, eggs in a second shallow dish, and dukkah in a third

Shape the chicken pieces (about one tablespoon each) onto a skewer; cover with flour, then egg, and roll in dukkah

Freeze until ready to cook
Instructions for Frying the Skewers:
Broil or fry in a skillet with hot olive oil about 6 minutes, front and back, until golden; remove when pieces feel firm and look toasted

Serve with sliced tomatoes and avocados in a pita bread, or as an appetizer on a stick with yogurt cheese balls or dipping garlic yogurt
Recipe Notes
I served this recipe with my famous yogurt cheese balls. YUM! The perfect accompaniment.