My Most Cherished Canadian Recipe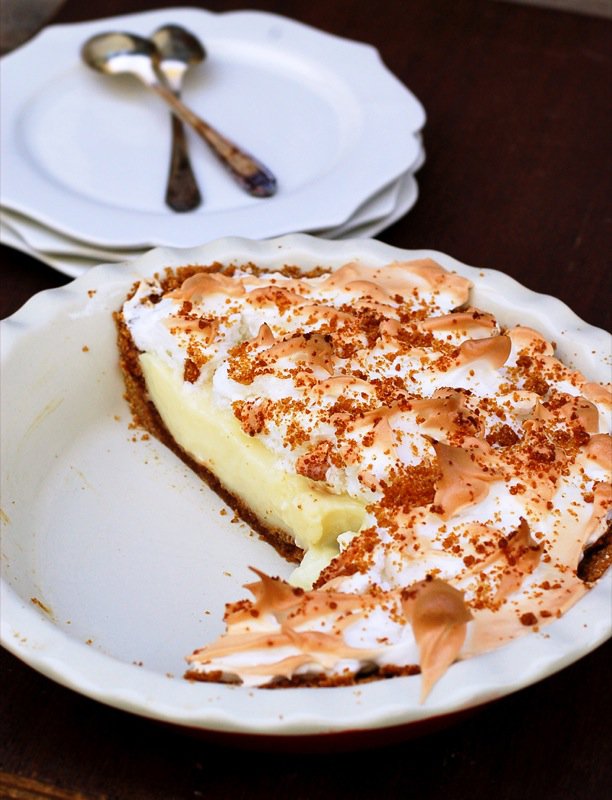 My cherished Canadian food recipe is, without question, my great-grandmother's homemade angel food cake. Not only because this is the most delicious delicate moist cake in the entire universe, but because of the story my mother told me about the first angel food cake she could remember in our family that was baked in the middle of the summer in the hot Alberta prairie sun, in a dishpan with a quart sized canning jar set in the middle, for my great grandmother's 50th wedding anniversary in 1940. This recipe has been with the family for over 100 years and my mom actually had a photo of that anniversary cake which is included in my post.
As we embark upon the fourth challenge of The Canadian Food Experience Project, this is the one topic I have looked most forward to: your most cherished Canadian food recipe. As a school teacher for about a thousand years, it broke my heart to see some students bring me gifts on special occasions and others embarrassed as they could not afford to. That is when I made gift giving mandatory. Everyone had to bring a gift for me every Christmas, and it was to be the family's most cherished recipe: the one everyone asks for when your mother or father make it at home. Reading those recipes every year enabled a focused clarity about the lives of each of these young people that could not be learned within the confines of the classroom. That is also the purpose of this project and this specific topic. By revealing what food, food experiences and recipes we cherish as Canadians, we enable a clarity to emerge that has too often been blurred or misunderstood. This is our Canadian food. This is what Canadian food is. It is my hope that all participants who have not yet contributed to this round up will do so. This challenge will be one that readers will come back to time and time again, as we place our finger on the pulse of the food within the homes of our nation, and continue to create and re-create cherished Canadian recipes at home.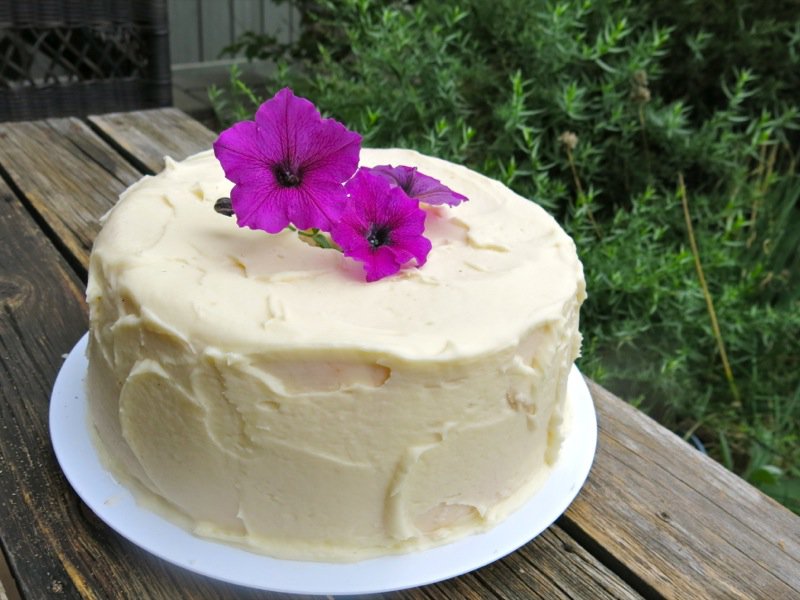 Now back to the gorgeous opening photo. Nicole at Culinary Cool from Regina, Saskatchewan, writes about Flapper Pie made with a graham cracker crust, a sweet vanilla custard and topped with fluffy meringue. You may not have heard of Flapper Pie before because it's unique to the Canadian prairies, but it's been a tradition in her family for decades!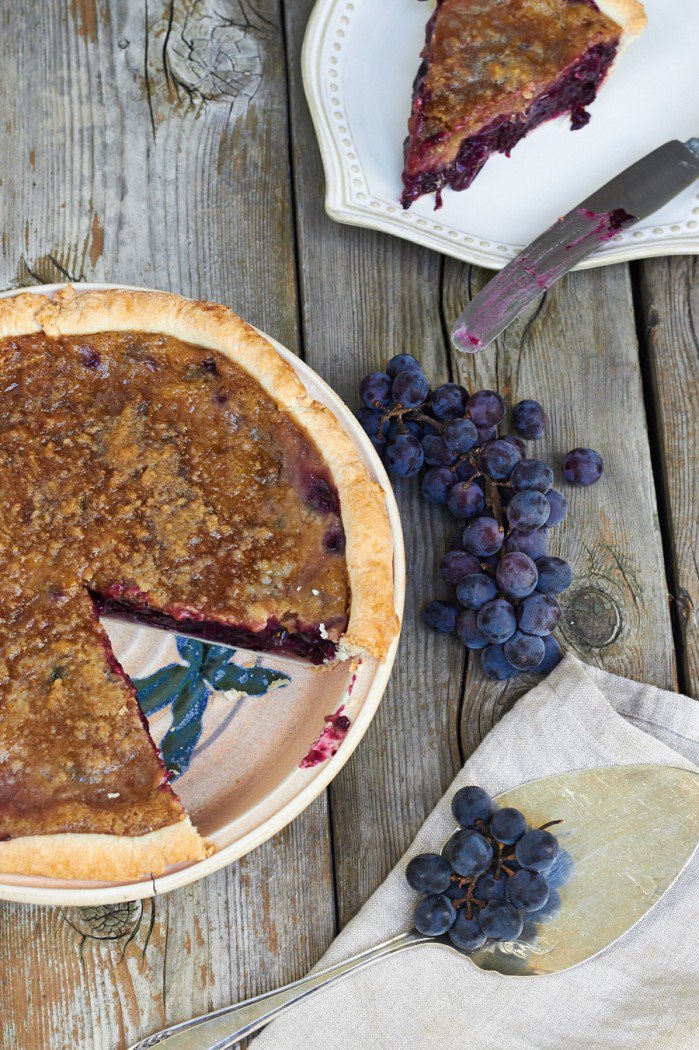 Charmian at The Messy Baker from Guelph, Ontario explains "My most cherished Canadian recipe isn't the one my family makes the most. Instead, it's the one only I am willing to take the time to bake and involves a fleeting Canadian ingredient: Concord grapes. With no year-round import alternative, these truly are a seasonal treat that captures the intensity and beauty of a Canadian autumn." Concord grapes are one of my favourite delicacies and I can only imagine how decadent and delicious a pie made with them would be! Another recipe on "the list". These are still in season now, and I am getting them from the market this weekend!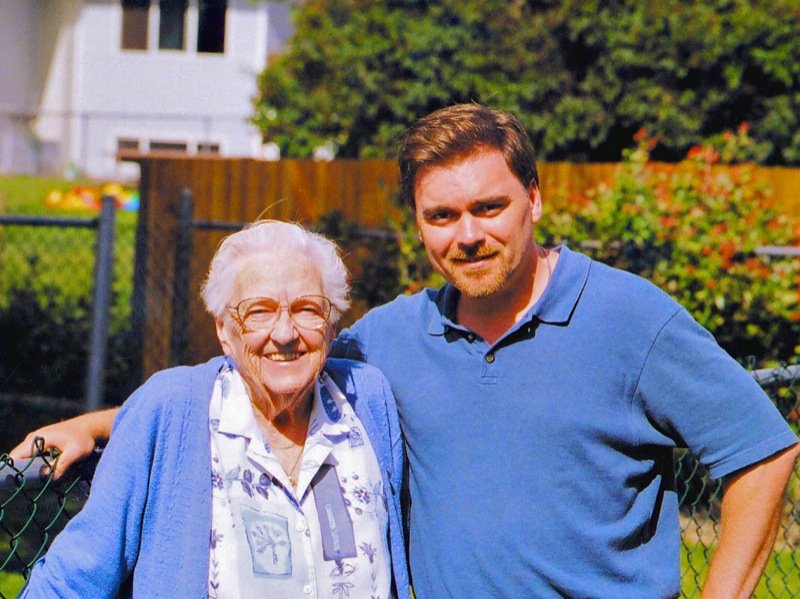 Dale at
Eats Writes Shoots
from Ottawa, Ontario, recalls a cherished recipe from his childhood and family. His grandmother is the reason this recipe is so important to him. Dale includes his recipe for Grandma Soup and a love that provided him his most important nourishment.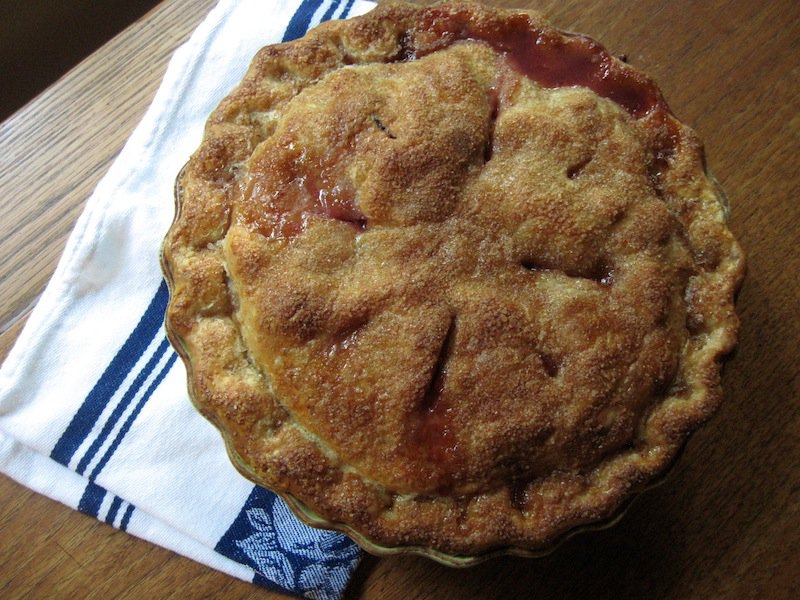 Korena at
Korena in the Kitchen
from Shawnigan Lake, Vancouver Island, British Columbia writes about making pie and shares a recipe for her favorite pastry adapted from Canadian Living, whose cookbooks and magazines have been a heavy influence since childhood on her interest in food and knowledge of Canadian cuisine.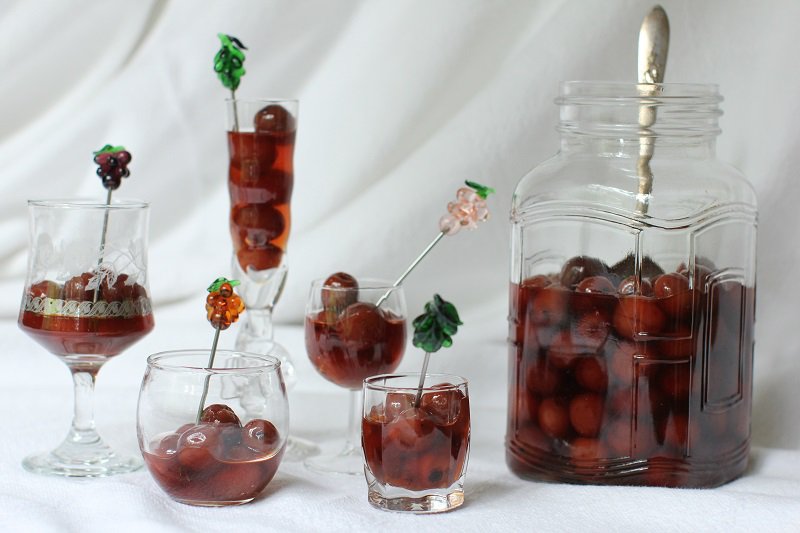 Margaret at
Kitchen Frau
from Stony Plain, Alberta, writes about something else to do with the bountiful harvest of Evans sour cherries. These tart and tasty cherries originate in Alberta and are now found around the world. Preserving them in brandy makes for wonderful Christmas giving or delectable sipping later in the fall. I wrote about
the history of the Evans Cherry
for my Regional Canadian food article for this project, and I also make a liqueur with them that I will definitely be comparing to this gorgeous concoction of Margaret's.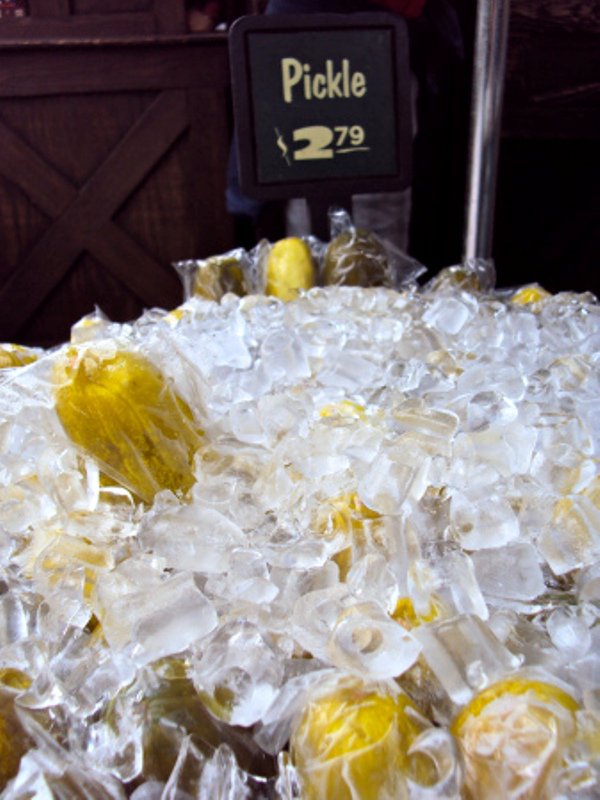 Shari Johnston at
Tales From A Small Kitchen
from Grande Prairie, Alberta, writes about her love of pickles and includes a favourite recipe that she makes each and every fall. It's hard to keep the pantry stocked with these gems as friends and family know where they are kept and tend to raid the stash when they visit. They're also expected as gifts for birthdays and Christmas. Each fall, Shari makes dozens of jars to try and keep everyone happy all year long!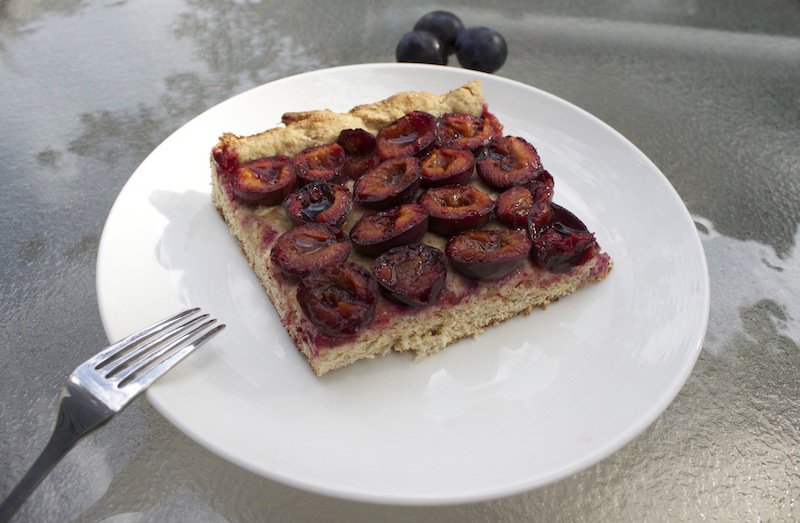 Tiffany at
Eating Niagara
from St. Catharines, Ontario, writes: "It doesn't sound Canadian,
but Zwetschgenküchen, or German plum cake,
is as Canadian as it is German. My favourite cake thanks to my mom, my Oma, my aunt and all those cafés in Germany. Zwetschgenküchen is a wonderful homage to summer as it turns into fall and a recipe I will hang on to and pass on."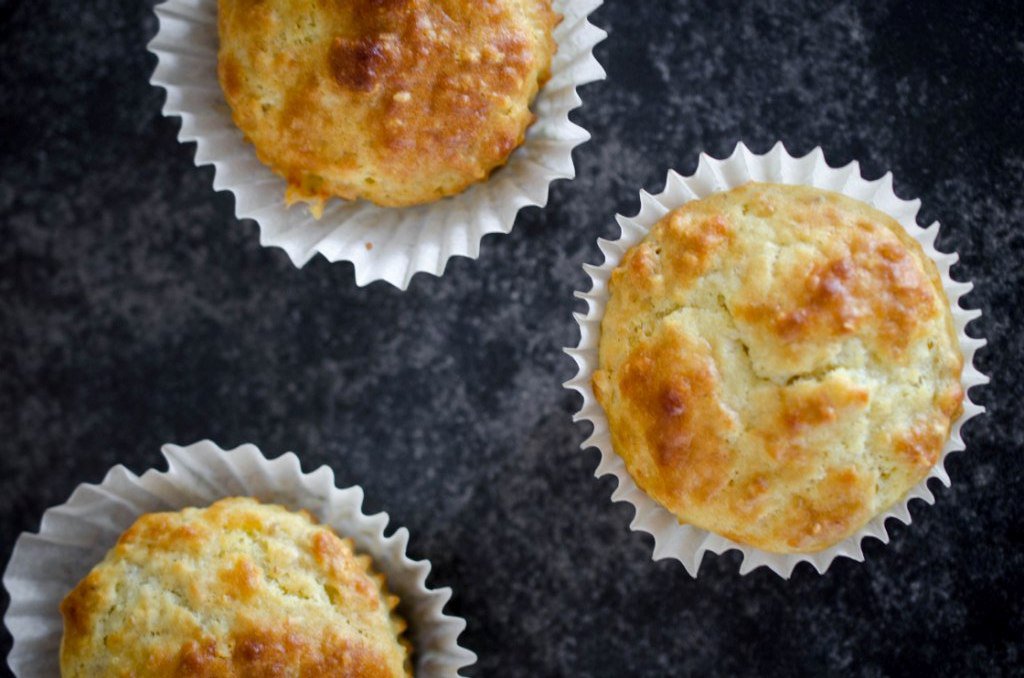 Michelle Peters – Jones at
The Tiffen Box
from Edmonton, Alberta, shares her mother-in-law's recipe for these delicious, cheesy, bacony muffins. She also talks about her experience as an immigrant, and about the way in which multiculturalism has shaped Canadian food and life.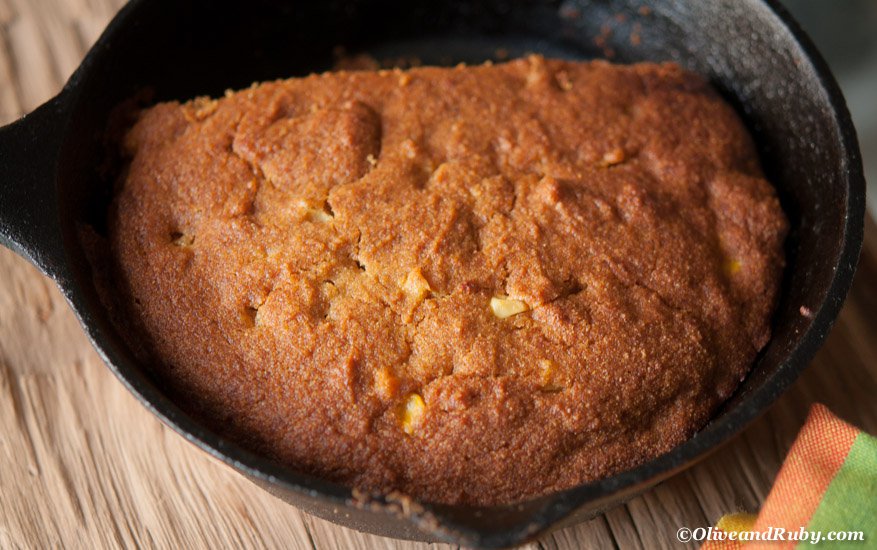 Rhonda at
Olive and Ruby
from Toronto, Ontario, offers up her most cherished recipe for Cornbread to share for this challenge. It seems that recipes for cornbread circle the globe similar to recipes for meat on a stick, food in a roll, and dumplings. I love them all.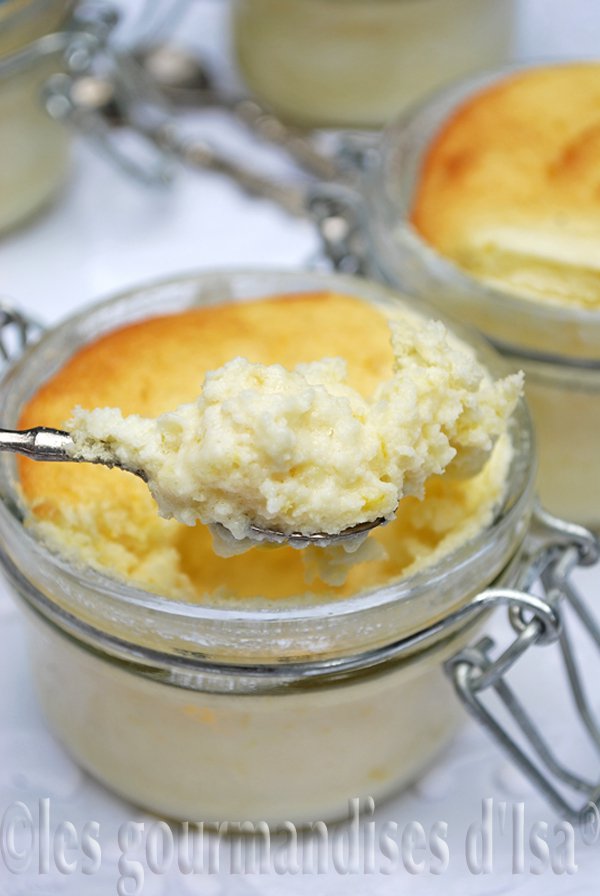 Isabelle des Gourmandises d'Isa, de Rawdon au Québec, nous présente une recette de pouding au citron, recette que sa belle-maman faisait il y a plus de 30 ans et qu'Isabelle a mis dans son livre Citron. C'est une recette très facile a faire, qui ne demande pas de connaissances particulière en pâtisserie. Ce pouding au citron a deux textures : une très crémeuse dans le fond du pot, et la seconde plus mousseuse, comme un soufflé. Elle a mis cette recette dans son livre afin que dans 30 ans, d'autres mamans fassent cette recette à leurs enfants.
Isabelle at
Gourmandises d'Isa
from Rawdon Quebec, presents a recipe for lemon pudding that her stepmother shared with her over 30 years ago and Isabelle added to her popular cookbook
Citron
. She says this is a very easy recipe to make that does not require special knowledge in pastry. "This lemon pudding has two textures: a very creamy in the bottom of the pot, and the second most frothy, like a souffle." It is her hope, that in 30 years, other moms will make this recipe for their children like her mother-in-law did for her son.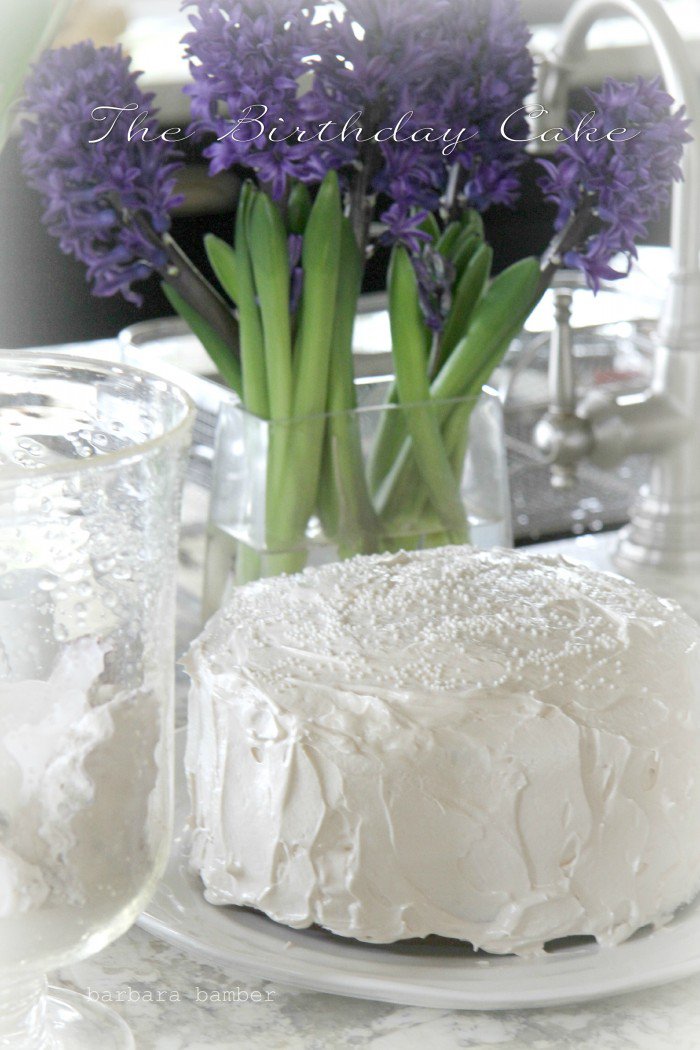 Barb at
Just a Smidgen
from Calgary, Alberta, writes about the family chocolate cake frosted with a thick layer of Sea Foam Icing. Of course, there were always coins wrapped in foil inserted throughout the cake to discover. This is the cake that was and is always made each and every birthday since I can remember and even before. My first cake would have been to celebrate my first birthday.. And before that my brother's first. The quintessential Canadian Birthday Cake is clearly a 2 layered chocolate cake with either 7 minute frosting or fluffy chocolate frosting. Barb shares her most cherished Birthday Cake recipe with us!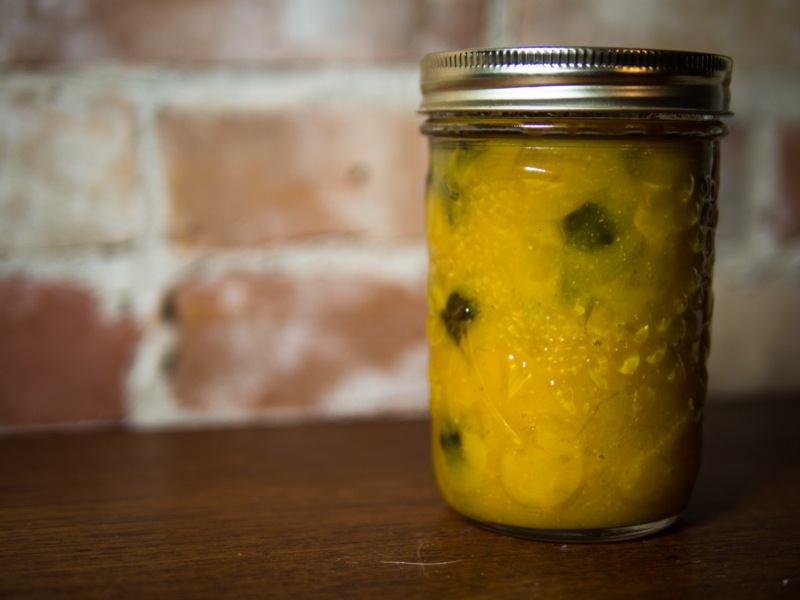 Joel at
Well Preserved
from Toronto, Ontario, shares his love for his favourite Canadian recipe in the world, Meme's Mustard Pickles; and explains why he can't share it with us. I don't know about this. What do you all think?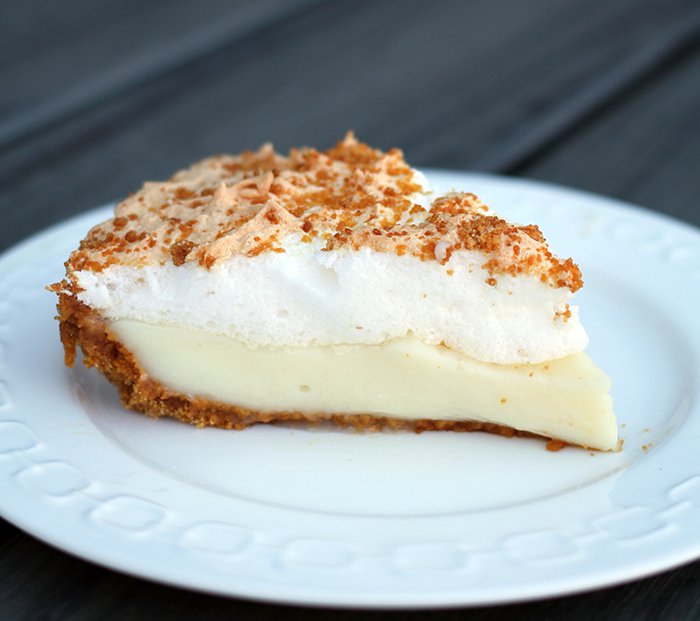 Karlynn at
The Kitchen Magpie
from Edmonton, Alberta, notes that her cherished Canadian recipe is the humble Flapper pie. "A true Canadian prairie classic, this recipe is my most cherished because I recovered it from the family archives for my Mom, only to have my readers simply over the moon about reliving their favorite childhood pie. It's a pie that brings back happy childhood memories for so many Canadian Prairie folks." There is no doubt about this. My mom made it all of the time as it was a favourite of my dad. This is the second Flapper Pie in this collection, and would you believe I have never made it myself? That is about to change… very soon!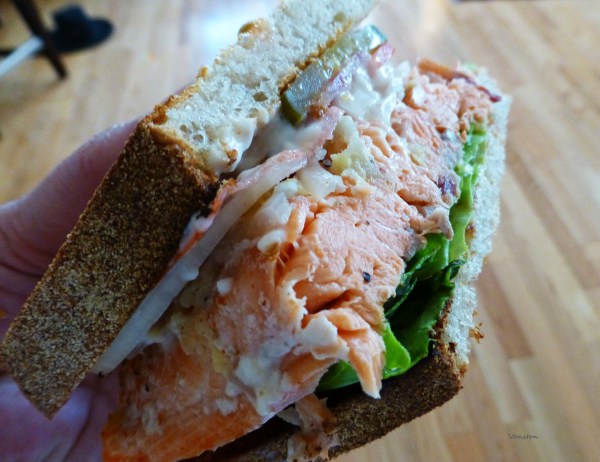 Deb at
The Stewing Pot
from has an unusual reason for identifying this delectable Salmon Sandwich as her most Cherished Canadian Food Recipe: she lost her husband this past year, and this was his ultimate pleasure. Made with fresh Coho Salmon hot from the oven, this toasted bacon salmon vegetable concoction would be a crowd pleaser. Jay preferred his cold and Deb will continue to find comfort in the connection she feels to her husband while making this cherished dish.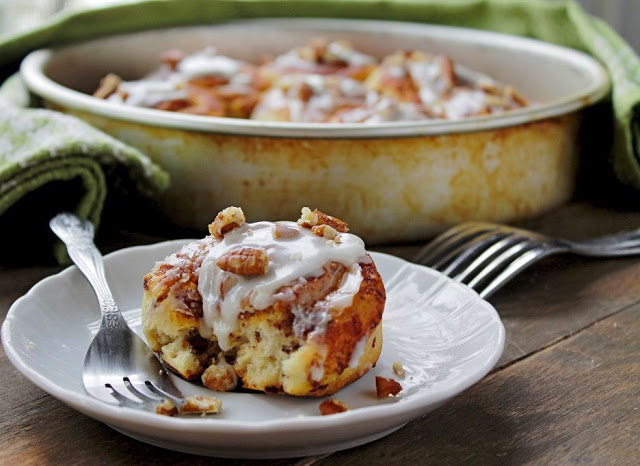 Valerie at
More Than Burnt Toast
from Kelowna, British Columbia writes a deeply thoughtful post about her cherished Canadian recipes and what Canadian food is as she has lived in several Canadian regions. She settles upon the fragrant and epic cinnamon bun, as the yeasty warm fragrant spicy aroma wafting through her home kitchen in the fall, as a child was the quintessential beginning of fall. "What a delicious way to celebrate the beginning of a new season here in the Okanagan Valley. The scent of freshly ground cinnamon and yeast begin to merge as the dough rises and the cinnamon, sugar and butter begins to bubble."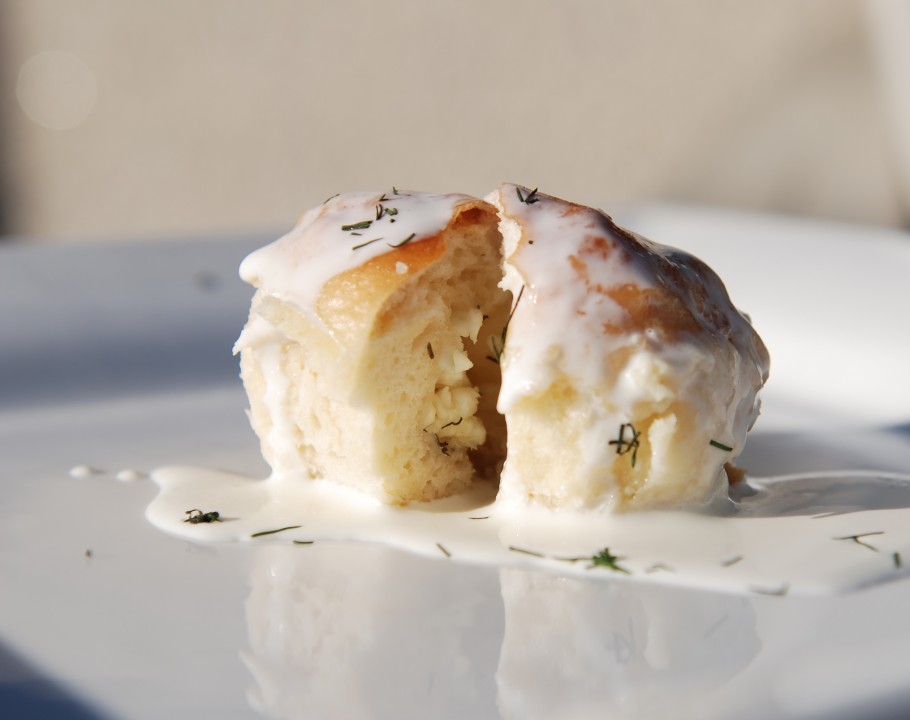 Redawna at Nutmeg Disrupted now in Barrhead, Alberta, takes a look at making Perishke. Perishke is still one of the most enjoyed Ukrainian dishes she prepares. "Perhaps because they do bring back such strong memories of when I was a child and first discovered them. They were the catalyst of what made me want to learn how to cook!" Now that is big. I am particularly excited about this recipe as there is a gal that sells them at the local market, but I could never find a recipe that was anything close to them. This looks like it is "the one"!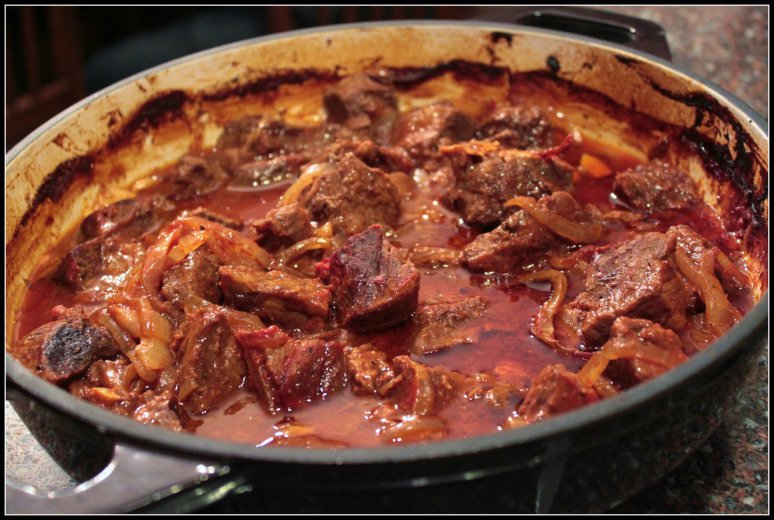 Bernice at Dish 'n the Kitchen from Calgary, Alberta, shares a precious traditional family recipe called Herzog Goulash made with wild meat, such as goose, venison or moose. "Herzog Goulash is a dish that to me is the comfort of family and home…. Visits back to the farm [from University] were reserved for holidays and I always made sure to let …grandpa know I was coming home. It became tradition for him to thaw out the goulash meat …eventually I never even had to tell him I was coming. Coming home and goulash became synonymous." What a gorgeous introduction to this dish.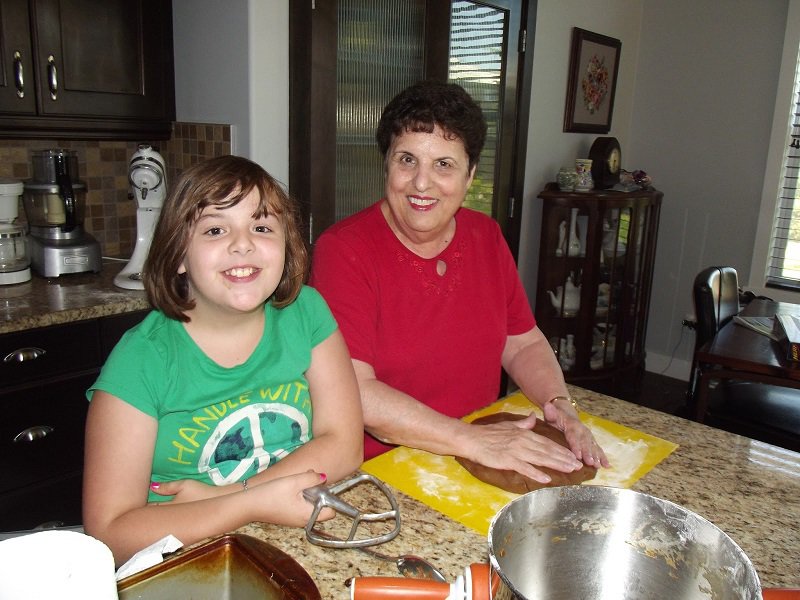 Deborah at Sustainable Slow Stylish an expat from Nova Scotia living in Edmonton, Alberta shares an 120-year-old soft molasses cookie recipe that has passed through generations of her husband's Acadian family with her daughter and mother-in-law, and compared it with a similar recipe from her mother's family. I cannot wait to make these and compare them with my Grandmother's recipe. That is one of the many wonders that are evolving from this project. Access to cherished Canadian family recipes is the greatest gift I could ever receive.

Lenore at
Sand and Feathers
from Vancouver, British Columbia shares a very unique and cherished recipe for West Coast Salmon.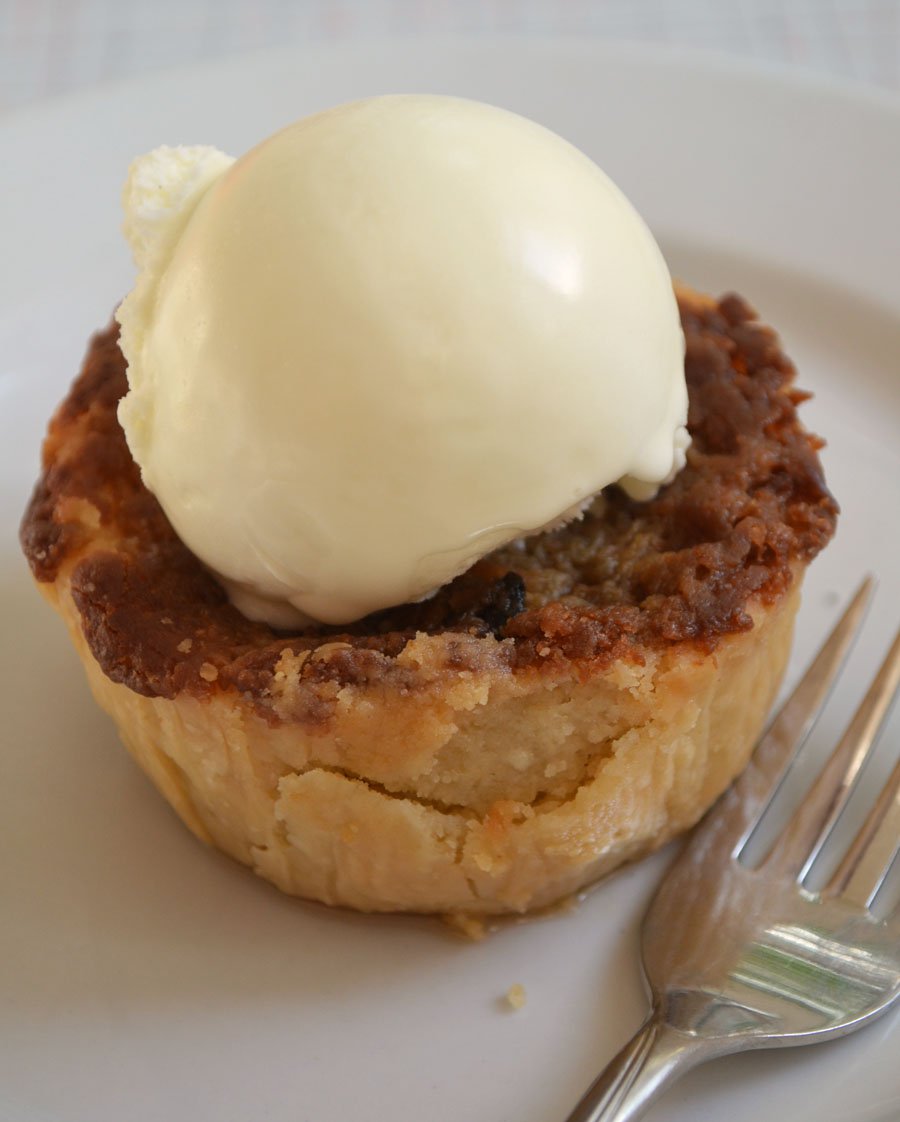 Julie at
Parents Canada
this month, from Calgary, Alberta, shares her most cherished Canadian food recipe: Grandma Woodall's butter tarts. Of course, I had to read the recipe right away, as I believe my Grandmother's butter tart recipe is the best in Canada. Now, there is an idea for a Tasting! Julie's grandmother was definitely on the same page as mine. Both used currants for a "proper butter tart".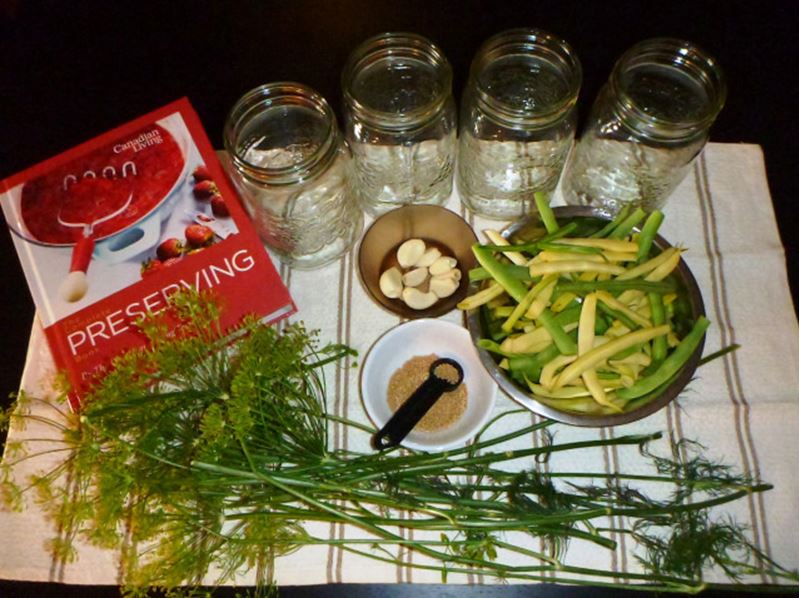 Ashley Cattell, member of The Localize Project Team at
The Localize Project Blog
from Edmonton, Alberta, grew up loving family get-togethers where stories would be told and laughs had over a home-cooked meal. One staple that was never missing from the table was a jar of Baba's home-made dilled pickles and carrots. "This year, with a fresh bounty of garden treasures as I like to call them and a gifted canning kit, I thought what a perfect time to try my hand at preserving some garden veggies!"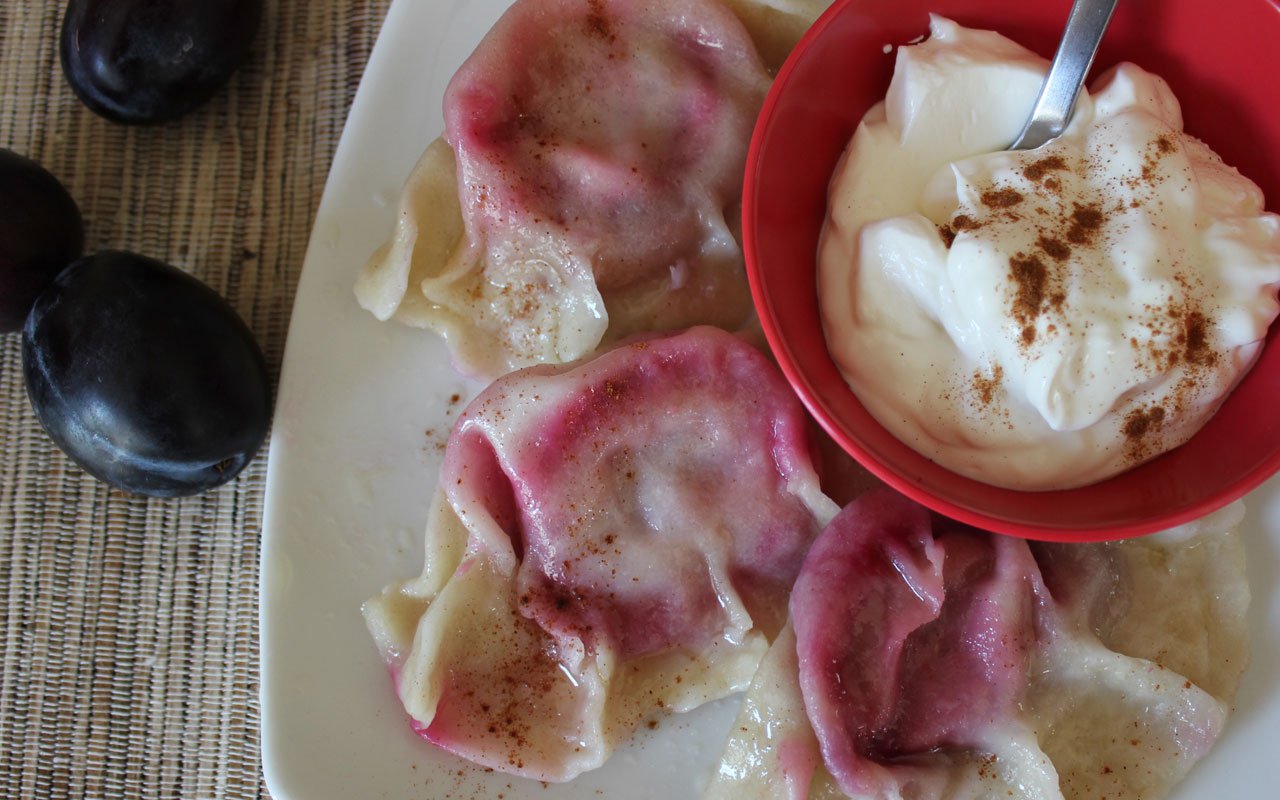 Wanda at
Bakers Beans
in Calgary, Alberta, writes about her cherished memories of making plum pierogies with her mother as a young child once the prune plums on their trees were ripe and reading for picking.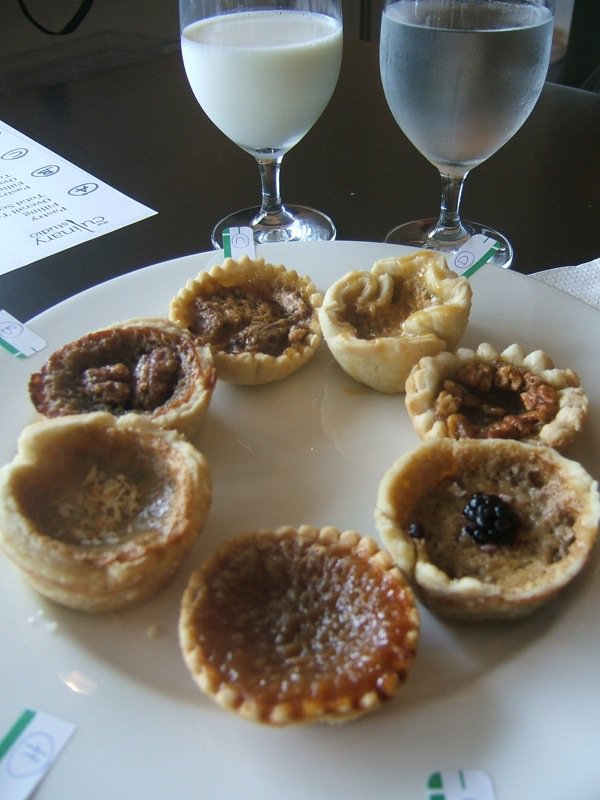 Emily at
Emily Richards Cooks
from Guelph, Ontario explores the difficulty of discovering her most cherished Canadian food recipe growing up in a Canadian Italian household. Working at Canadian Living is where she was introduced to the butter tart, and it has been a no-fail "tested til perfect" recipe she now makes at home. Clearly, she has had a butter tart tasting, and that is a new goal of mine for this Christmas. Be prepared, dear friends that bake!
Marilyn

at
Here and There

from Calgary Alberta
, includes two of her cherished Canadian recipes:
Chicken Pie
and
Beet Rolls
! I love that her pie appears to be crustless.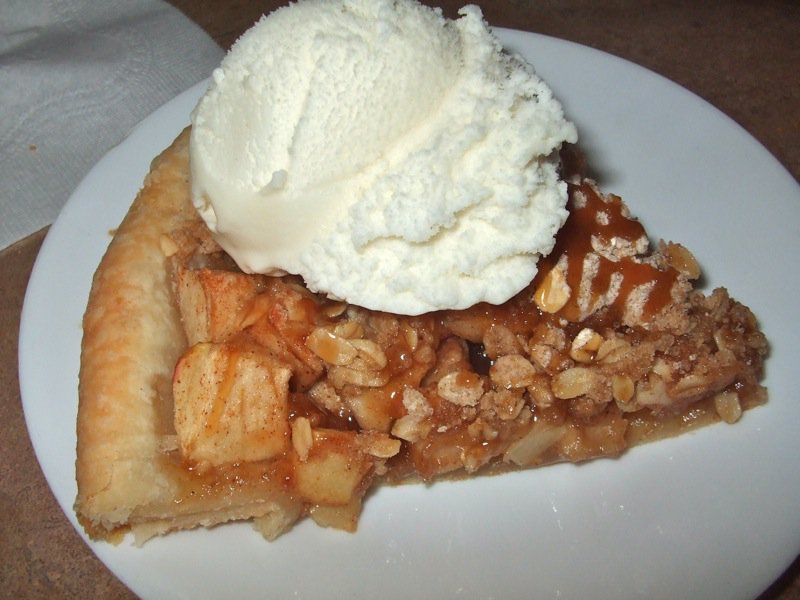 Gisèle at
Le Casseroles de GG
from New Brunswick chooses a novel Canadian recipe this month: Apple Crisp Pizza. Oh, my. Doesn't it look scrumptious?
Gisèle dans
Le Casseroles de GG
du Nouveau-Brunswick choisit une nouvelle recette du Canada ce mois-ci: pizza croustade aux pommes. Oh, mon. N'est-il pas l'air délicieux?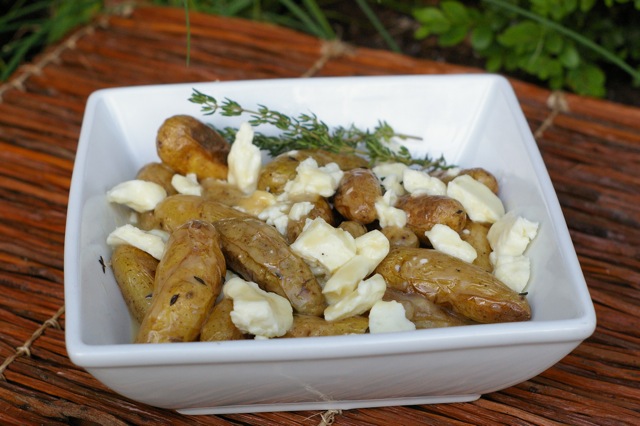 Carole at
The Yum Yum Factor
from Toronto, Ontario, asks, "What can be more comforting than hot, crispy potato, soft, chewy cheese curds and a velvety, tangy chicken veloute?" If you ask people from other countries to name a Canadian food, it is surprising how many people will answer with "poutine". Carole believes it has almost become our national dish and it's most definitely one of her very favourite foods.
Nadia Helal at Jungle Foods from Montreal, Quebec, celebrates her simple but tricky banana bread.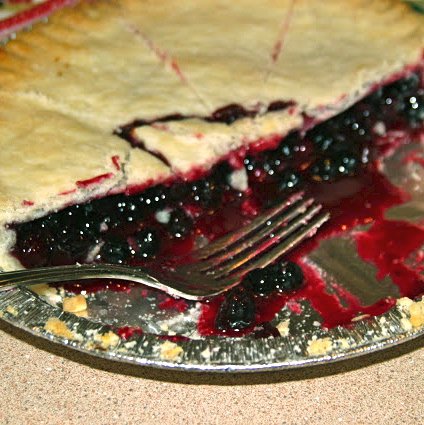 Sarah at
All Our Fingers in the Pie
from Swift Current, Saskatchewan has written about another of my cherished Canadian food recipes: the Saskatoon Berry Pie. "The recipe for the perfect Saskatoon Berry Pie has been [quite a quest], but I think I have it!" Sarah exclaims. I can see how determining the perfect recipe is an ongoing quest when it comes to the quintessential Canadian version of a specific Canadian food recipe.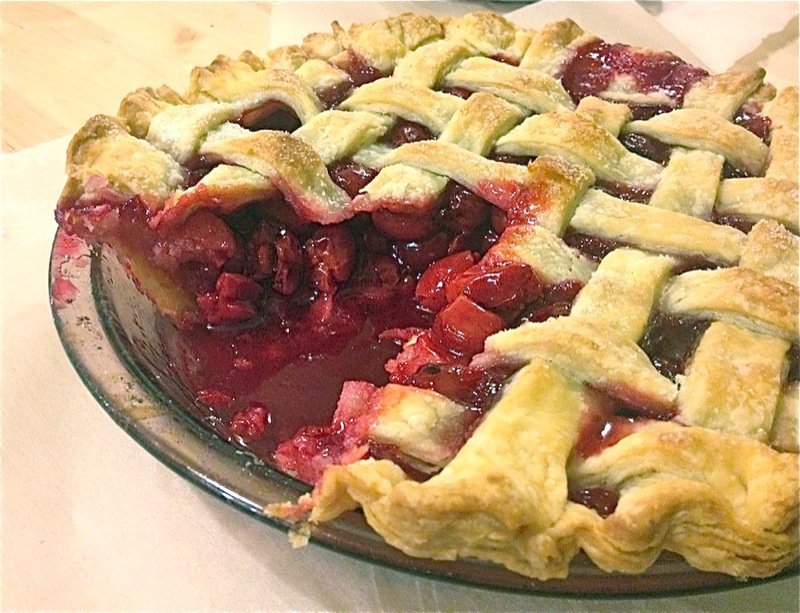 Genia at
The Sweetest Crumb
from Edmonton, Alberta, has identified her most cherished Canadian recipe as her sour cherry pie. "The Evans cherry is a sour cherry variety which grows on a hardy tree, perfect for withstanding our harsh Alberta climate. It is a very popular regional fruit and perfect for baking the most spectacular pie!"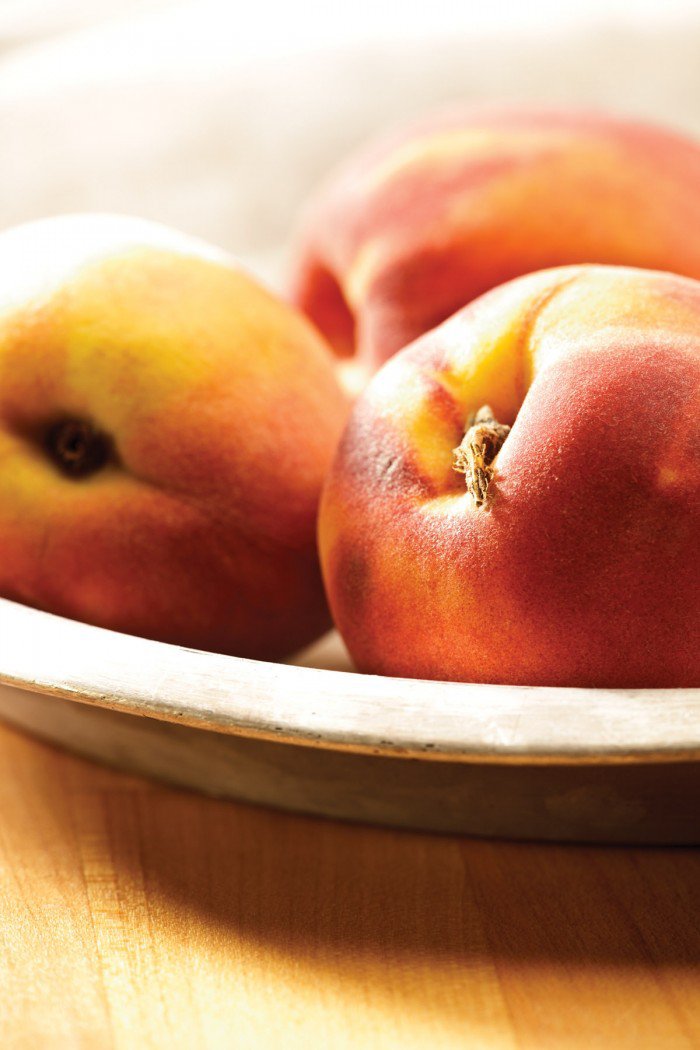 Anna at
Hidden Ponies
from Abbotsford, British Columbia, cherished the famous Canadian Nanaimo Bar, a recipe originating from her beautiful home province, British Columbia. It is her mom's recipe that has stood the test of time and is better than any other she has tasted: "It is always the first thing to disappear from any baking platter." is enough to have me scoot over to her sight to test her family recipe.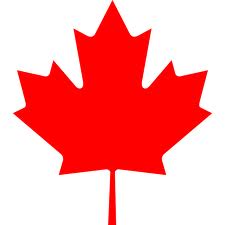 We have over 90 participants in the project to date.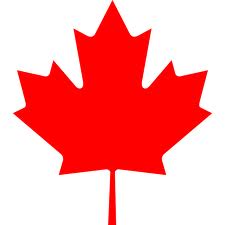 If you are not participating in The Canadian Food Experience Project, but you do have a Cherished Canadian Recipe, please share it with all in the comments, below!
Too many participants did not yet participate in this fourth post. If you are interested in participating, wonderful. I am cataloging the topics and recipe by region to see what evolves through the year. Each participant is expected to address 9 of the 12 topics throughout the year, so if you join late, you can take a look at which topics you choose to write about to ensure you get your 9 articles written by the end of June 2014