A Guest Post for Liane Faulder, local food write at The Edmonton Journal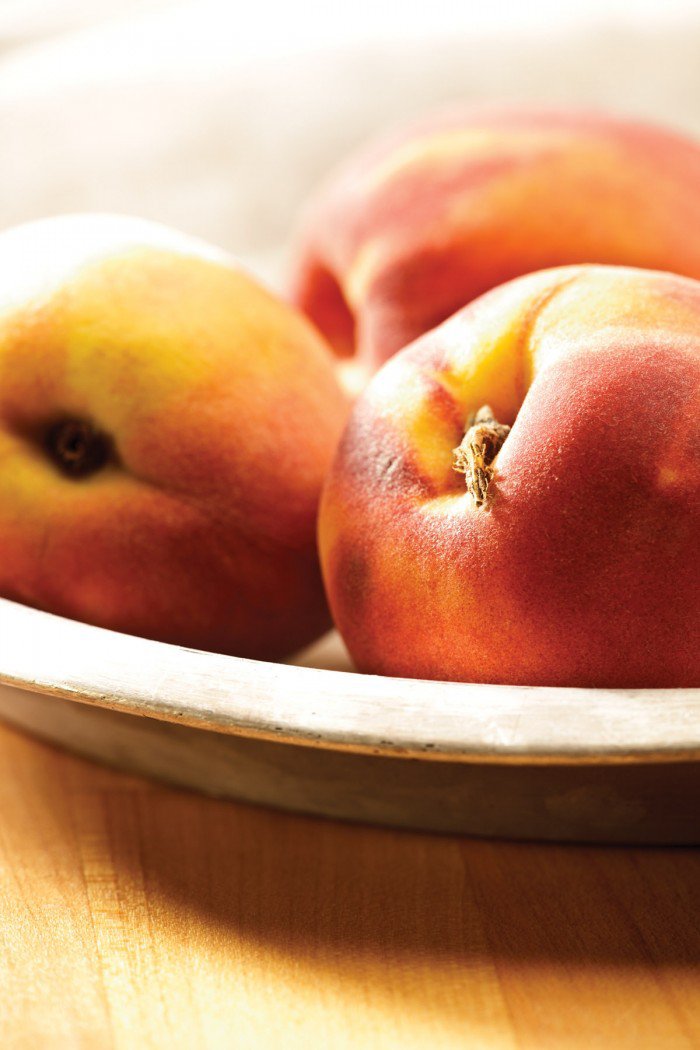 I don't really have a favourite Canadian recipe. I like to cook and do a lot of it, but I don't think about recipes in national terms. But I do like local peaches when they are available, and I think of them in the fall because our family usually brings peaches home with us from B.C., where we vacation at the end of August every year. The B.C. peaches we buy from the fruitstand along the highway near Invermere and they sare delicious, so unlike the ones we get in the store, even if the store-bought ones are Canadian. They just don't seem to ripen the way the fruit-stand ones do.
I usually simply make a peach cobbler, using the same recipe as I use for an apple cobbler, but with a little tapioca tossed in to soak up some of the peach juice. But I also like Rose Murray and Elizabeth Baird's recipe for Peach Upside-Down Pudding, which appears in their 2012 cookbook, Canada's Favourite Recipes. It's one of those pudding-y kind of cakes best served warm with ice cream.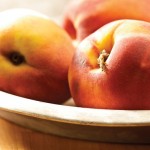 Peach Upside Down Pudding
Ingredients
Ingredients for the Batter:
1/3

cup

(75 mL) butter

1 ¼

cups

(300 mL) all-purpose flour

3/4

cup

(175 mL) granulated sugar

2

tsp

(10 mL) baking powder

½

tsp

(2 mL) nutmet or cinnamon

¼

tsp

(1 mL) salt

1

large egg

¾

cup

(175 mL) milk
Ingredients for the Sauce:
4

cups

(1 L) sliced, peeled peaches (6 or 7)

¾

cup

(175 mL) packed brown sugar

1

tsp

(5 mL) grated lemon or orange zest

2

tbsp

(30 mL) lemon or orange juice
Instructions
Instructions for the Batter:
Melt butter and cool

In a large bowl, whisk together flour, sugar, baking powder, nutmeg and salt

In a separate bowl, whisk together egg, milk and butter

Pour over the dry ingredients; whisky just until smooth and scrape into a greased 8-inch (2 L) square baking dish or cake pan
Instructions for the Sauce:
In a medium saucepan, bring the peaches, sugar, lemon zest nd juice to a boil over medium-high heat

Reduce heat to simmer and cook for 2 minutes (there will be a lot of liquid that will be absorbed in the baking)

Spoon evenly over the batter

Bake in the centre of a 350F/180C oven until the cake has risen to cover (or almost cover) the peaches and the top is golden brown, about 40 minutes