The Canadian Garden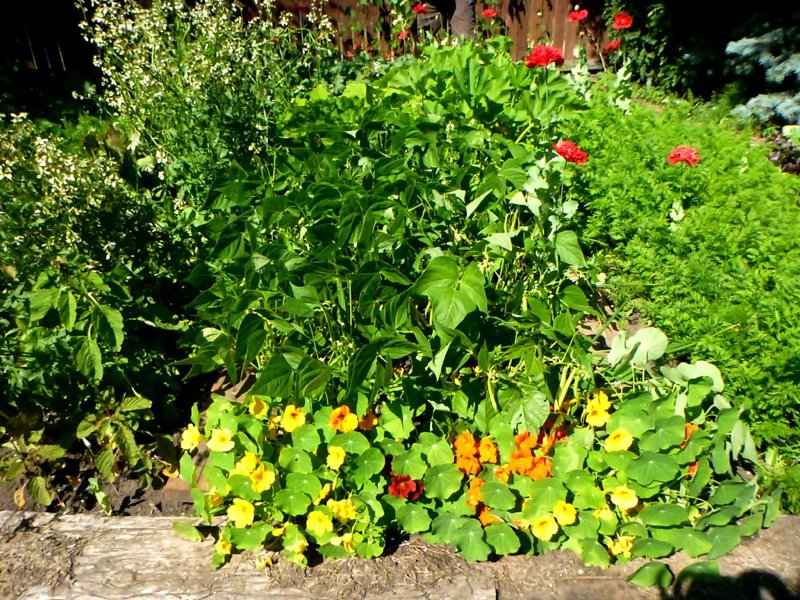 The Canadian summer and growing season is short in most regions of our country. There are two regions blessed with incredible micro-climates that have longer growing seasons and higher summer temperatures: the Okanagan Valley in British Columbia and the Niagara Region in Ontario. Both are blessed with the ability to grow orchards and grapes so most Canadian wines come from these two regions. The third region is the Annapolis Valley in Nova Scotia along the Bay of Fundy. Due to the Great Lakes, the Ocean, or the Mountains, each of these regions is able to produce crops that cannot be grown elsewhere in Canada. The prairies is wheat country. It is the agricultural bed of the nation – though, certainly, agriculture is a strong force in every province of Canada. We are a young country. Settlers were all gardeners not so long ago. We had a strong tradition of urban gardening until about 40 years ago when multi-family housing, apartments and condominiums reared their heads on our landscape as the rural communities moved into the larger urban centers. Even then, family homes had gardens, but not so much any more. The past three to five years there has been a resurgence of the urban garden. I can tell you that my students at school, most at least three generations from the family farm, didn't even know potatoes grew under the earth. It is time for that resurgence. And, most people interested in food, if they have any space at all, will be gardening to some degree, in this country. And so, we share now – near the end of our growing season, the gardening experiences of The Canadian Food Experience participants, region to region.
This map of the vast growing regions across Canada enables understanding of the differing possibilities between regions.
Ashley from The Localize Project Blog in Edmonton, Alberta, her garden photo above, writes about her first memories of gardening and watching her snap dragons grow, and how this blossomed into a love for breaking ground each spring and planting the garden anew. She shares the favourite vegetables she plants along with a sprinkling of photos from Localized Canadian Producers and what they are seeing popping up this spring!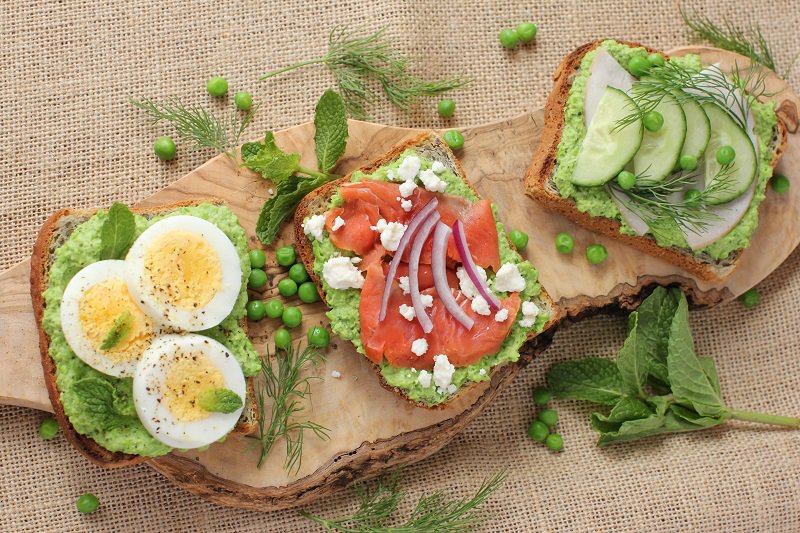 Margaret at
Kitchen Frau
from Stony Plain, Alberta, writes about her garden in a zone 3 climate. The season is short but produces glorious results – a bounty of fruits, vegetables and herbs that feed her family and fuels her passion for cooking with fresh, healthy foods that are at their peak of flavour. She includes photos of her garden throughout the season and shares a recipe for a fresh Minted Green Pea Hummus that makes a batch large enough to turn the leftovers into beautiful Pea Tartines, or a light and tasty Green Pea and Shrimp Pasta. I have had the pleasure of visiting Margaret's garden and picking her Saskatoon berries. She has a garden that definitely keeps her working from dawn to dusk during the growing season. She even has an orchard in Alberta! Bravo, I say! Pop over to see the photos of her little Garden of Eden.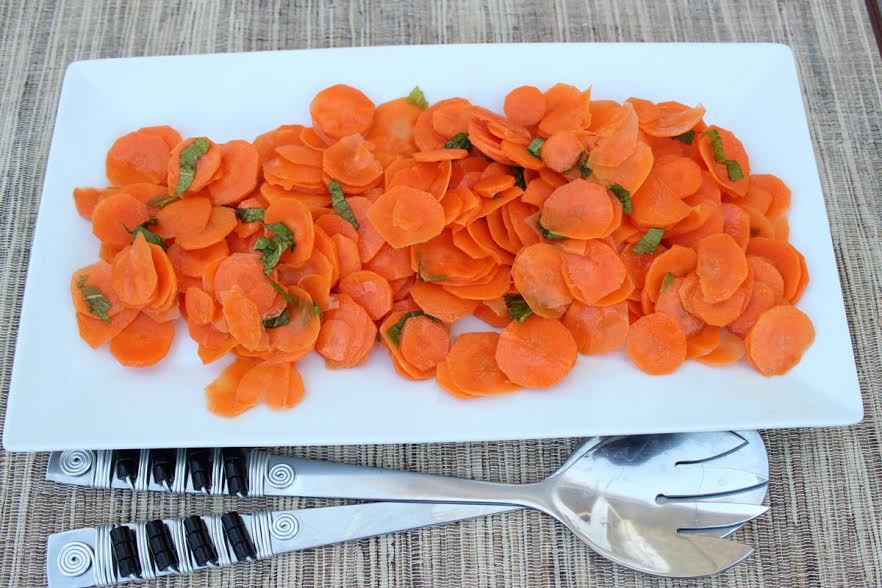 Wanda at bakersbeans from Calgary, Alberta, offers a carrot and mint salad using ingredients harvested from her own garden. Her parents passion for gardening inspired her to grow her own garden with her kids, sharing the love of eating and picking fresh food, fundamental to living in the Alberta prairies, me thinks. Or, anywhere in Canada, for that matter!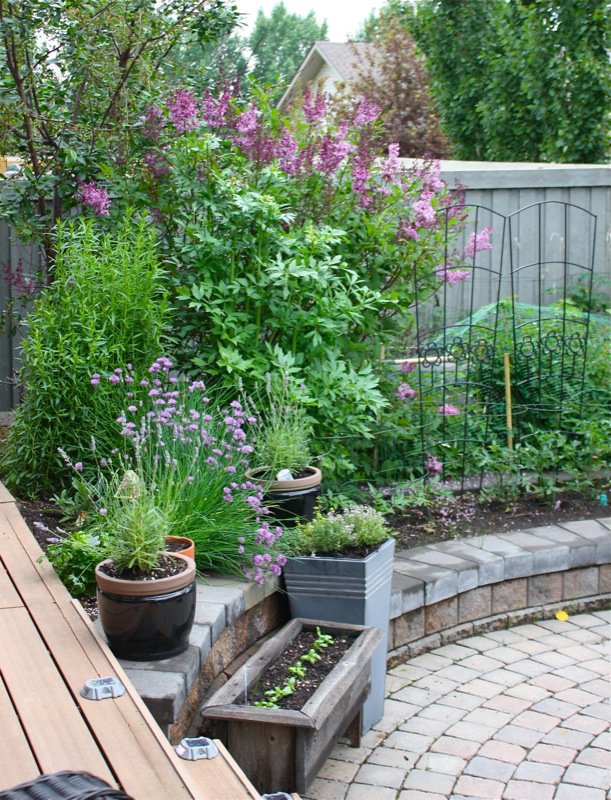 My Urban Canadian Prairie Zone Three Garden was posted later than the challenge at the onset of Spring this year, but the season was odd. We were traveling and I have been working at forgiving myself for not meeting this deadline. But gardening? Oh, I live for this short season on our Alberta prairies each year. Absolutely smitten and grow a lot of edible food on my urban lot!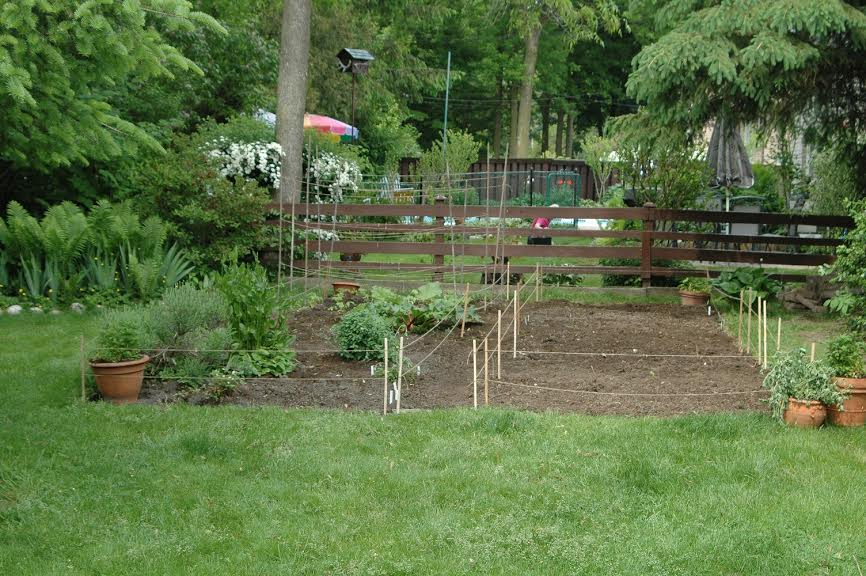 Christine at
Manning Canning
from
Scarborough, Ontario, "
believes that her vegetable garden is a safe place to experiment and that there is no such thing as a gardening failure. Each year she tries something new and doesn't take it personally when sometimes it doesn't quite work out as planned." In other words: take risks in this sacred space!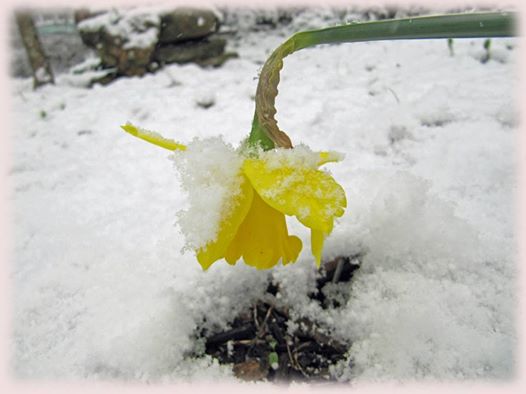 Dana McCauley, an inspirational speaker and the Catalyst for The Canadian Food Experience Project writes about her Canadian garden on
her Facebook Page
dated May 7, 2014.
Tiffany at
Eating Niagara
from the Niagara Region in Ontario has spent eight years as a daily news reporter with most of that time devoted to covering agriculture. Since leaving daily reporting, she continues to feed her love of all things food and farming through freelancing and with her website. She was getting her book editing and revising done, do did not garden this year. Darn!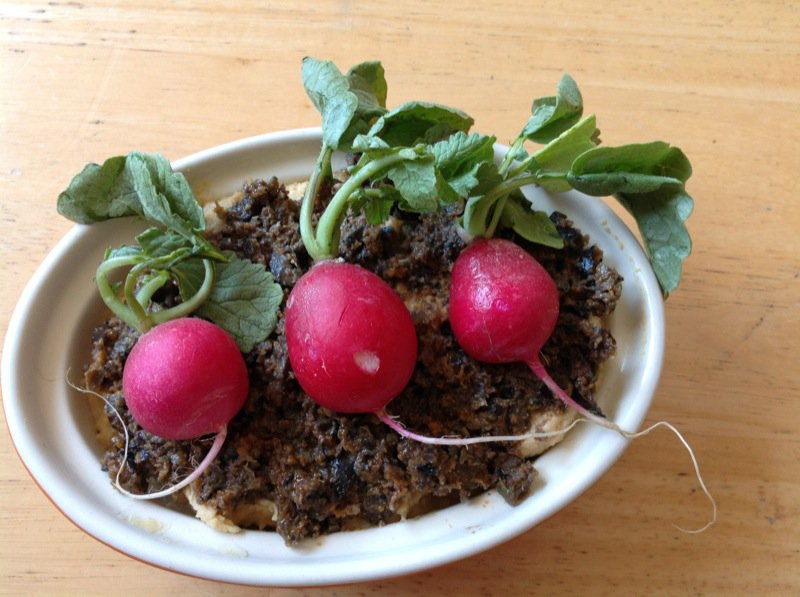 Sarah at Delish in a Dish from Victoria, British Columbia claims she doesn't have a green thumb so writes about her version of a Canadian garden: heading to the Farmer's Market, a seasonal highlight, as she discovers lovely fresh veggies. She concocts a hummus and olive tapenade dip covered in fresh veggies that look like they're just in from the garden. Click over for a peek!
Barbara Mayhew at My Island Bistro Kitchen from the gorgeous city of Charlottetown, Prince Edward island (that I finally visited this past April) pays a visit to Vesey's Seeds in York, on the island. This is the 75th Anniversary of this Island seed company that markets and ships over 700 varieties of seeds known for their ability to grow in locations with shorter growing seasons which is a perfect fit most regions across Canada.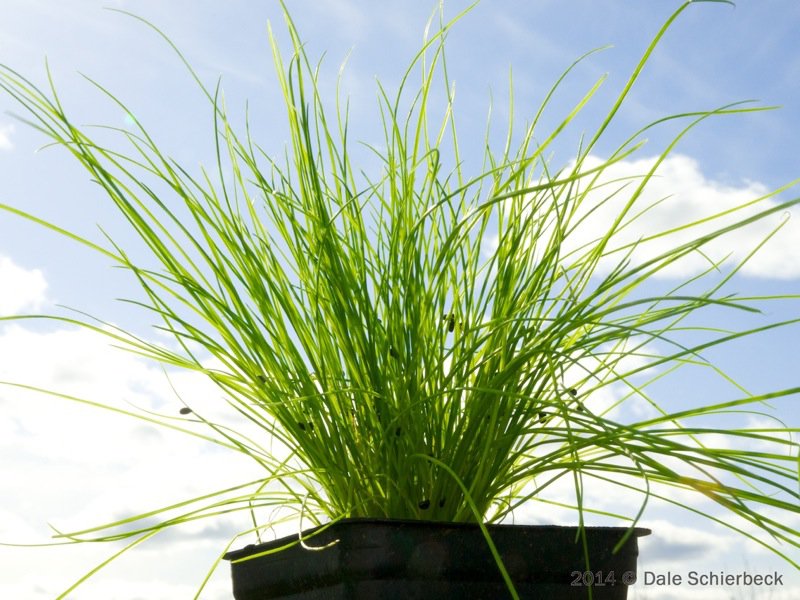 Dale at EatsWritesShoots from Ottawa, Ontario, writes this about gardens: "As a child, I hated the family garden. It represented work. It represented indentured servitude. It represented poverty." His story doesn't end there. He writes how the cultivation of herbs ultimately changed his perspective … and how the early arrival of chives inspired a post dedicated to both spring and his love of gardens. "Now, as man who has lived, lived without the land, lived away from the land, I now understand that my garden represents pleasure, represents freedom, and represents abundance." Want to taste the emotion of his discovery? Dale provides his latest creation, Spring Tarts which showcases the pure pleasure of spring flavours and his early-to-arrive chives.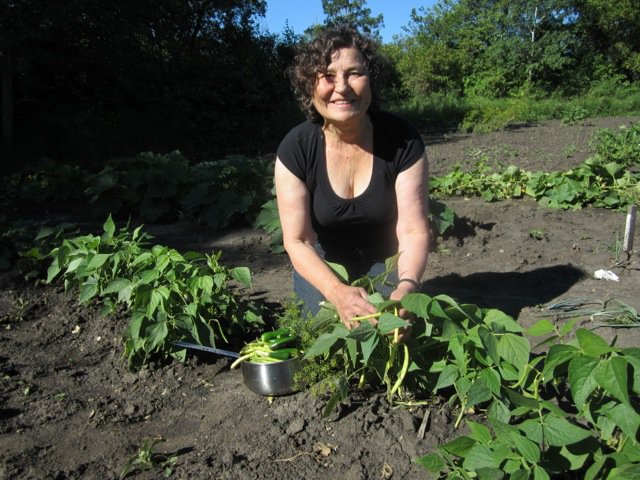 Marilyn at Here and There from Calgary, Alberta writes: "This has been such a long winter and I am so itching to get into my garden as I am full of great expectation as are many other Canadians. There is something so therapeutic about gardening, even though there are more aches and pains as the years go by!" Her traditional family Spring Borscht recipe is featured.
"
The beauty of this soup is the julienned matchstick sized vegetables and the rich colour and clarity of the broth, not to mention the delicacy and taste of the tender young vegetables."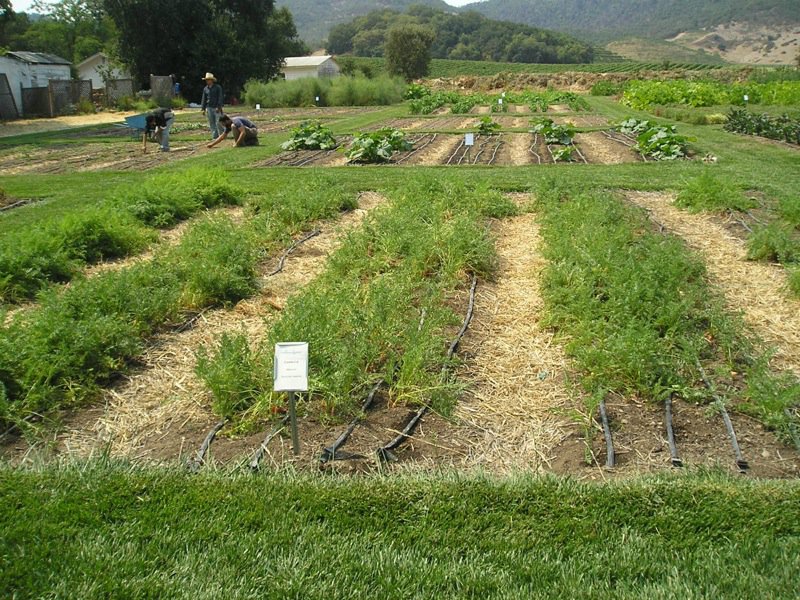 Mallory at
Because I Like Chocolate
from Calgary, Alberta, says, "To say that gardening is not my forte would be a gross understatement. I have killed virtually everything that I have set my not-so-green thumb on. That being said, I love eating produce straight out of the garden, who doesn't? We will just leave the growing part up to the experts."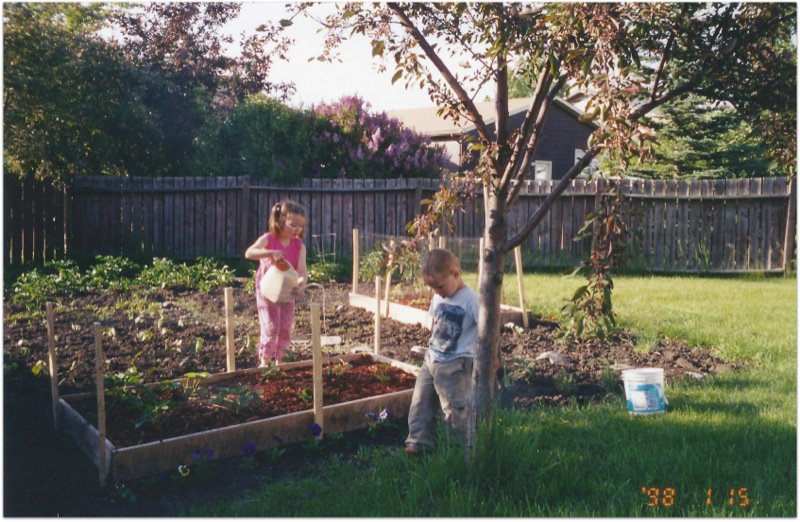 Bernice at
Dish 'n The Kitchen
from Calgary, Alberta, writes about her Little Garden on the Prairie and Beyond.Photo above is from her 2003 garden, not 1998 as the photo indicates.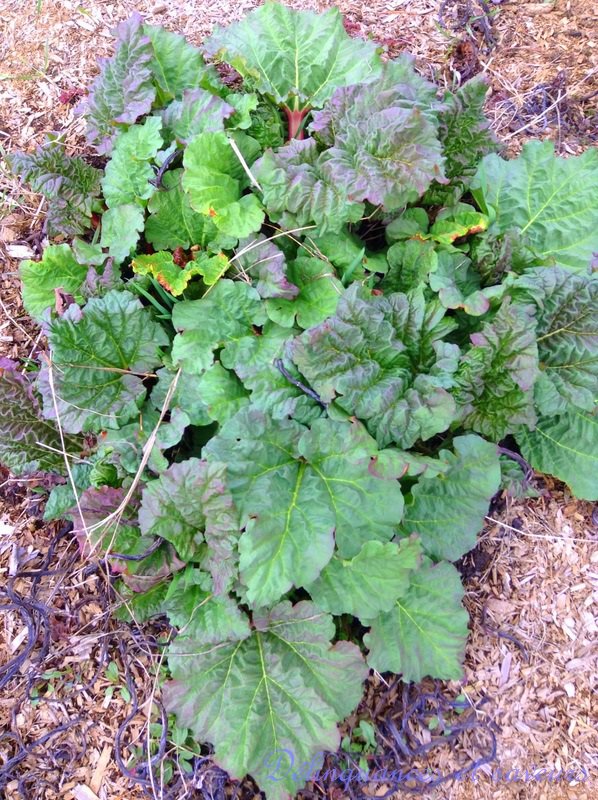 Nathalie

at

Délinquances et saveurs

from

Shefford,

Quebec, writes that everything is ready in her garden! She is only missing the heat, this summer.


Tout est prêt pour la saison du potager, ne manque que la chaleur!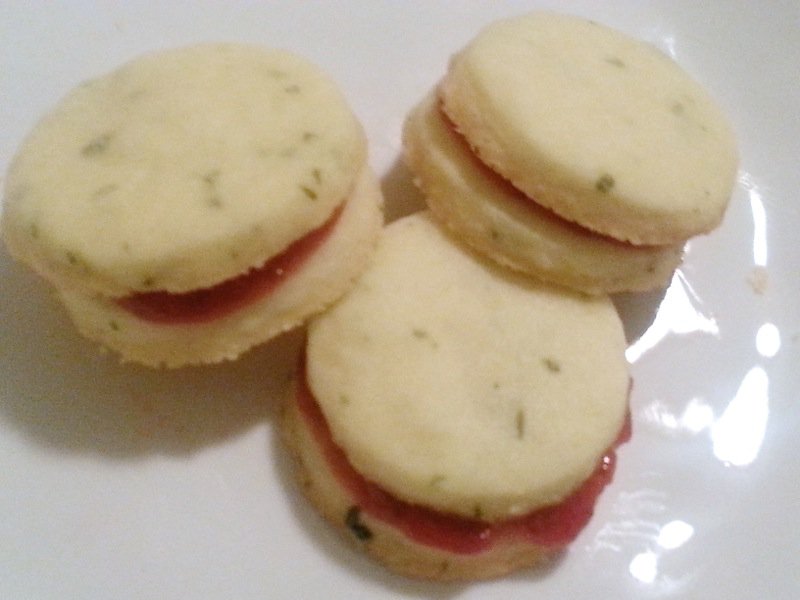 Jessica at
Jessica Inside Out
from Ottawa, Ontario, made some delectable Strawberry-Mint Shortbread Sandwiches and says, "my garden inspiration was container gardening and the gorgeous scent and taste of fresh herbs. I was inspired to add fresh mint to one of my favourite treats as well as some playfulness and uniqueness. The smell of these cookies is truly divine!"