My Canadian Love Affair
Sarah at All Our Fingers in the Pie from Swift Current, Saskatchewan has a Canadian Love Affair with apples! I second that!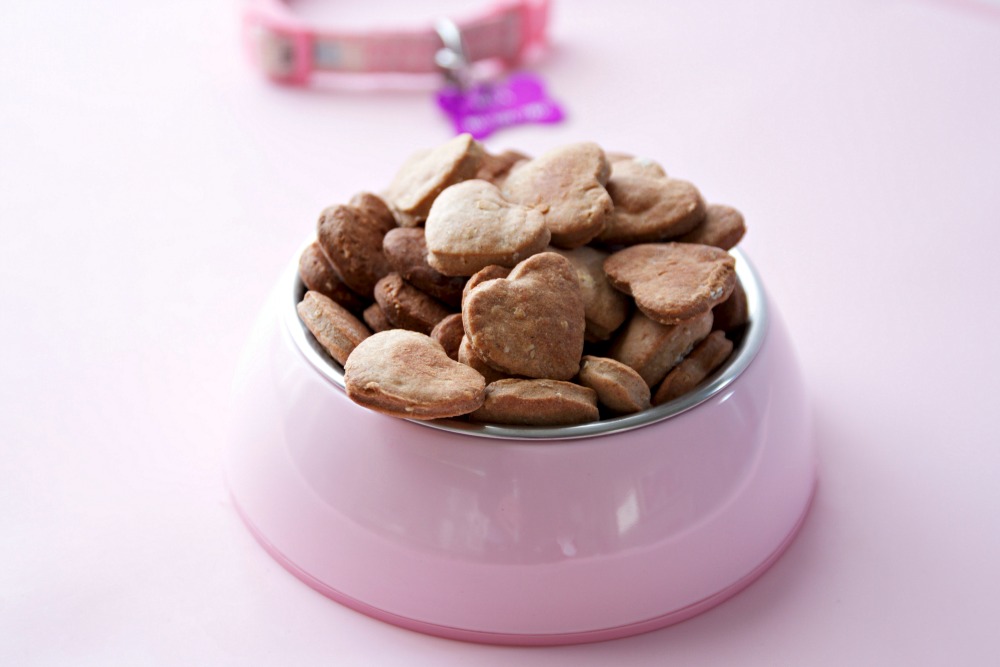 Barb Bamber at Just a Smidgen from Calgary, Alberta, has a Canadian Love Affair with her little puppy and making delicious nutritious food for her. Barb thought you might want to bake up a few treats for your puppy for Valentine's Day. For her, "nothing feels more Canadian than when we bundle up and walk our dog on a splendid snowy winter's day. And nothing feels more like Calgary on a day when hoar frost flocks our trees." To celebrate, she baked a few homemade puppy treats and named them Bella's Biscuits to honour her family's newest Love Affair! She loves these and thought we should share her recipe with the rest of Canada!" My dad would have gone nuts if I found a recipe for doggie biscuits that my little baby sister, Penny, would like – so, I see Bella's Biscuits on my "to do" list.
Anna at Hidden Ponies from Abbotsford, British Columbia knew she couldn't top her mom's love for creamy, rich seafood chowder, inspired by a trip to the Maritimes where fresh seafood is available in abundance and cooked to perfection. Her Mom writes about the quest to perfect a seafood chowder worthy of any Maritime restaurant. This hearty soup is easily personalized with your favourite catch! I cannot wait to go there in May.
Mallory at Because I Like Chocolate from Calgary, Alberta says, "I could not pick one thing to base my Canadian love affair on, so I decided to pay homage to the entire country. It's cheesy, but I love everything about Canada, food and all: the mountains, the people, the freedom, BC apples and of course, Nanaimo bars. I cannot see myself living anywhere else"
Marilyn at Here and There from Calgary, Alberta embraces this day as a celebration of family with warmth. Early memories of making Valentines and Valentine envelopes coupled with memories of the hardship her parents endured learning the English language warm her heart. "Valentine's is a celebration of family but mainly loving life, self and those around us! This recipe is perfect for self indulgences or for one's love!"