Local Food Heroes: Meet Our Regional Canadian Producers and Farmers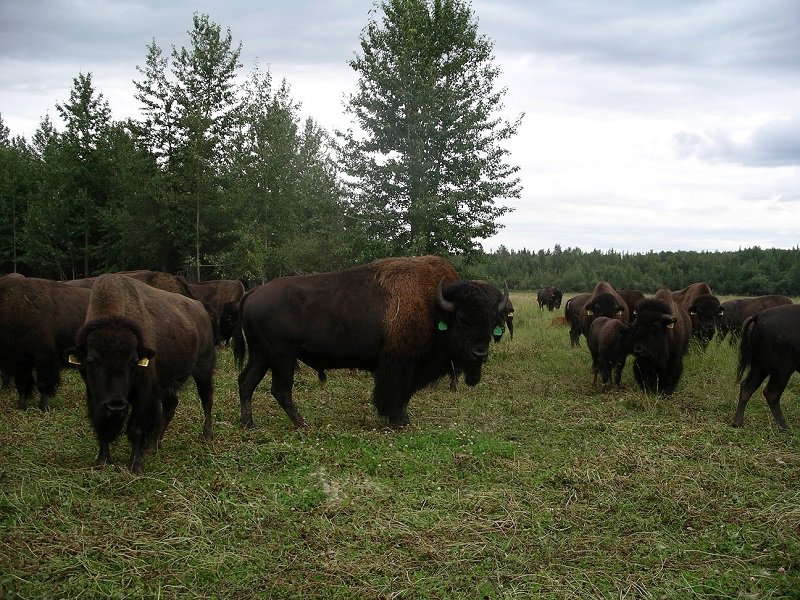 Championing artisan local producers and farmers has become my raison d'être these last several years. I am an Alberta prairie gal. Born and raised. First generation city gal, so the farm was an intimate and integral part of my formative years – just as agriculture has been an intimate and integral aspect of the formative years of our Canada. Lest we forget those glory days. Industrial farming practices have invaded our farms and rampaged the culture of our rural communities. Farming is now an experience in worry and poverty for those that remain on the family farm. I know very few who farm sustainably and honorably where one spouse isn't working outside of the home to make ends meet. My Canada was clean and pure. Farmers and producers had autonomy over the sale of their goods. They could make a good living from their hard work and the rural communities thrived in the countryside. The places I grew up visiting are long gone. Bought up. Used up. Gone. I believe that the future of our country's food supply and culture relies on regaining control of our food supply system. Championing those that "do it right" is vital to educate others, instil value in the work of our artisan farmers and producers to rebuild our rural communities.
Margaret at Kitchen Frau from Stony Plain, Alberta, writes about Dennis and Linda Johnson, Canadian bison farmers in the Peace River Country of northern Alberta. Now, we're talkin'! She gives a glimpse into the exciting and rewarding experiences involved in raising this wild animal which has been brought back from the brink of extinction through sustainable and ethical farming practices from a committed group of farmers, ranchers and conservation agencies. The superior quality and nutritional profile of this farmed wild meat make it a highly sought after product for health and gourmet cooking. Make sure to pop by and read her article as there is a hair-raising adventure stories included!)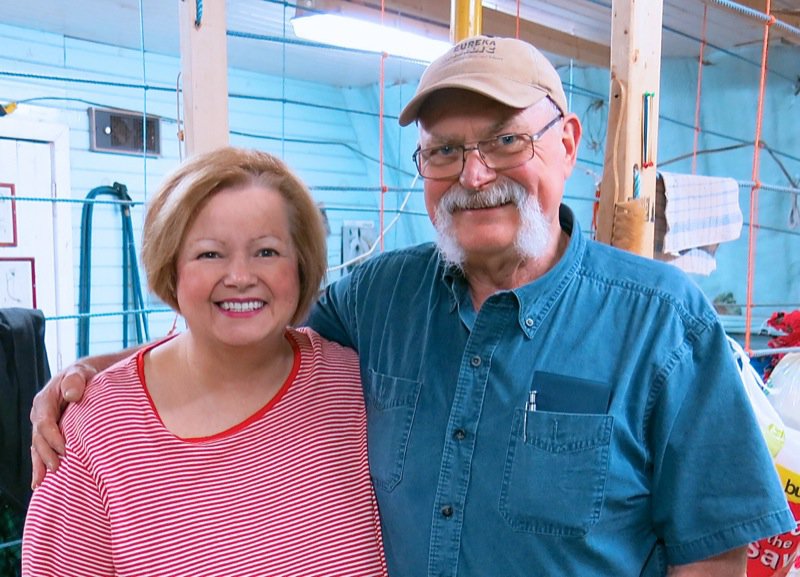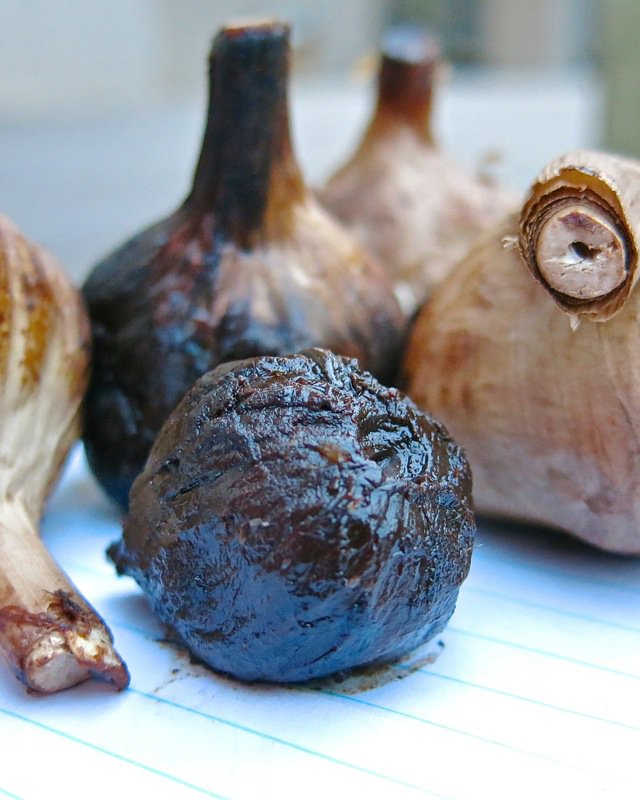 It all started with bees. Seriously. Al was a very successful and very happy honey bee farmer. However, when his hives died due to pesticide use by surrounding grain farmers, he decided to grow garlic. All kinds of garlic. Almost every kind of garlic. He is most famous for his garlic seed, knowledge of garlic varieties, and his innovative sustainable farming practices. To me, Al is most famous for his Eureka Black Garlic. It is the best black garlic in the world and so few Canadians know he is producing it right here! Well, the "here" would be in Prince Edward Island!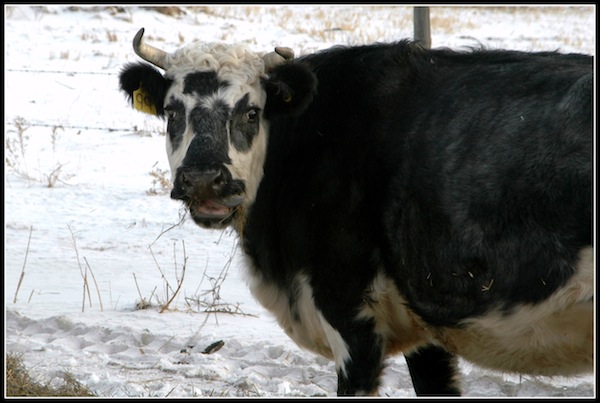 Moo-Moo-moo-moooove over bison! Doesn't this adorable face look familiar? Christine at Manning Canning from Scarborough, Ontario interviewed Alberta farmer, James Heitzman. Do you know where your food comes from? Well, Alberta farmer James Heitzman wishes that you did. James shares the benefits of being a small Alberta farmer, some of the challenges faced, and why Alberta Beef tastes sooooo good.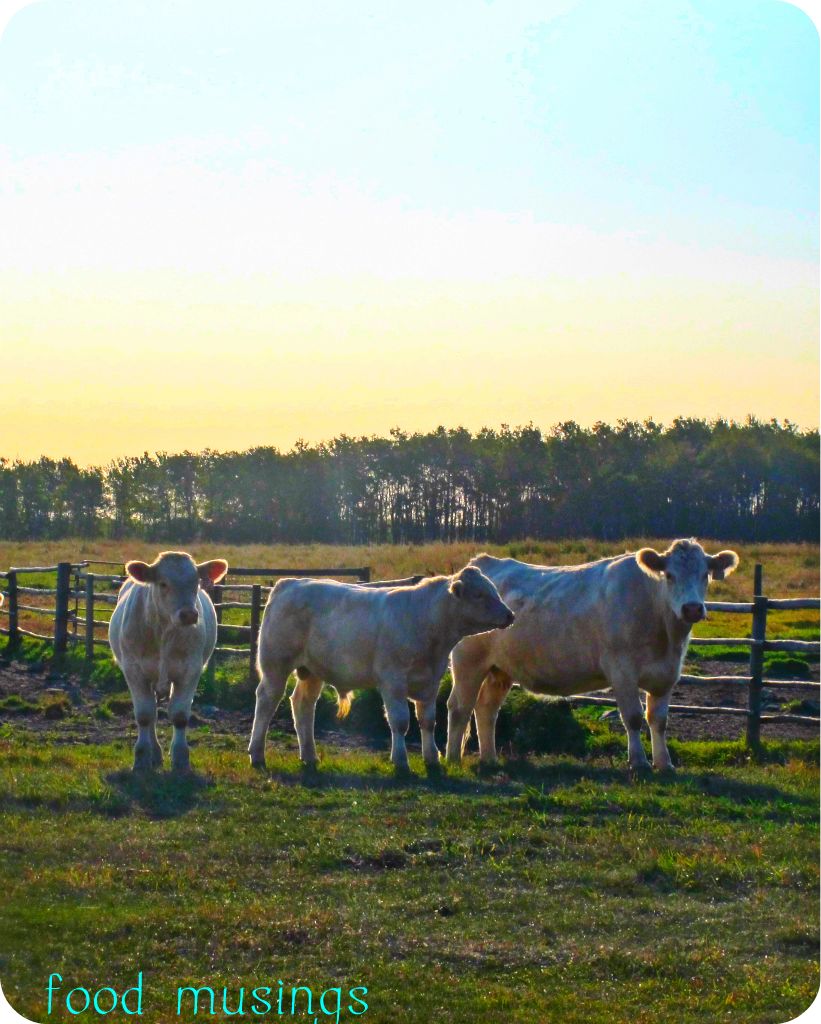 Kathryne at Food Musings from Winnipeg and Lester Beach, Manitoba, introduces us to Carman and Donna Jackson at High Bluff Stock Farm from Inglis, Manitoba.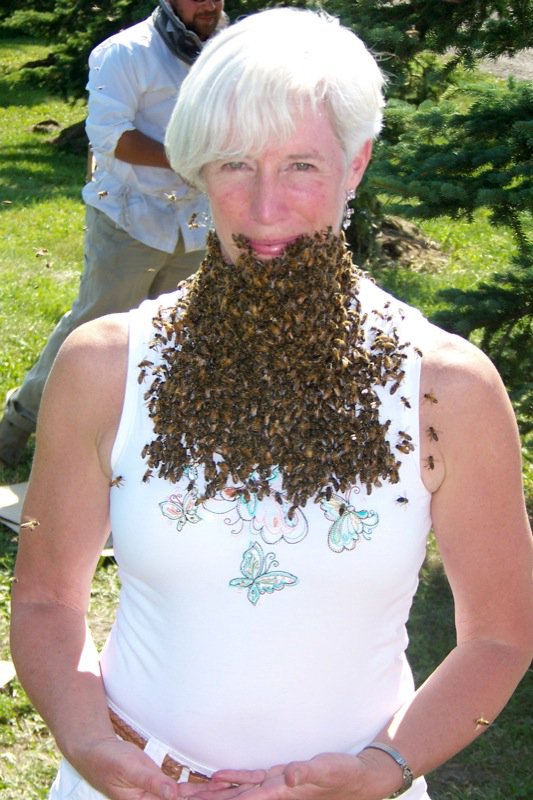 Ashley Cattell at
The Localize Project Blog
from Edmonton, Alberta, writes about Chinook Honey Company. Cherie's Bee beard is just one of the amazing highlights. Husband and wife duo, Cherie and Art own Chinook Honey Company located near Okotoks, Alberta. Ashley talked to them about what the bees are up to as we head into spring, their upcoming annual Harvest Festival in August, and shares with us their favourite muffin recipe made with their honey. You don't want to miss it!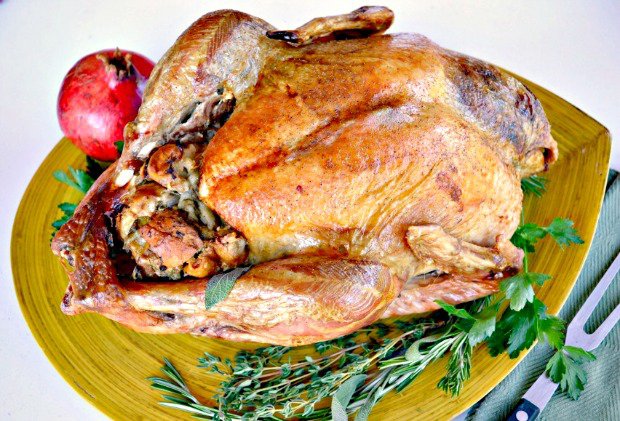 Julie Van Rosendaal at Parents Canada from Calgary, Alberta, offers a roasted turkey tutorial and introduces Winter's Turkey farm, located approximately 30 km east of Calgary where the free range, certified organic and heirloom turkeys are raised humanely with high consideration for their comfort, health and well being. They have plenty of space to range in the sunshine and fresh air.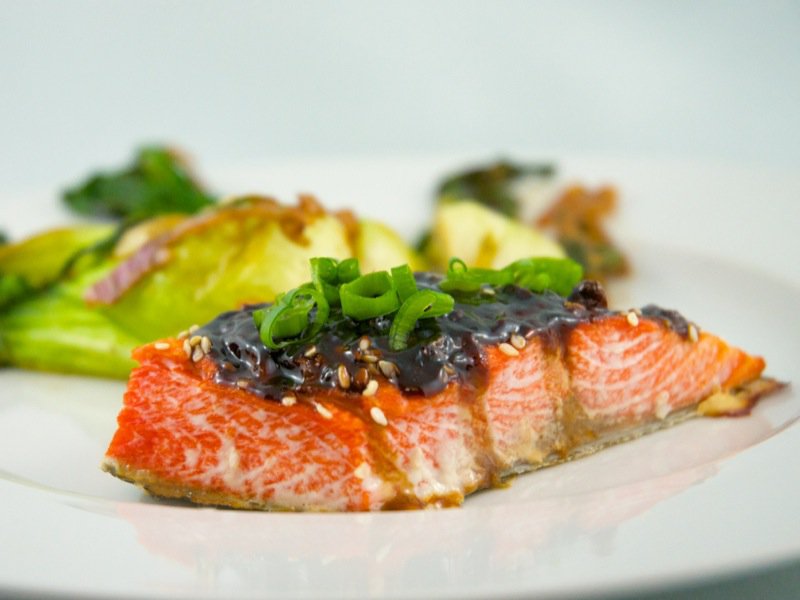 Dale at Eats Writes Shoots from Ottawa, Ontario, writes "Spring in the Ottawa Valley means one thing: the running of the maples. No, that's "not like" the running of the bulls … it's actually a lot more work." Inspired by the new season, Dale "tapped into" this uniquely spring and Canadian harvest and turned it into a Canadian taste (maple-teriyaki sauce) which he baked into our very own wild Pacific salmon. As he says, "It's simply by design … for a taste that's divine."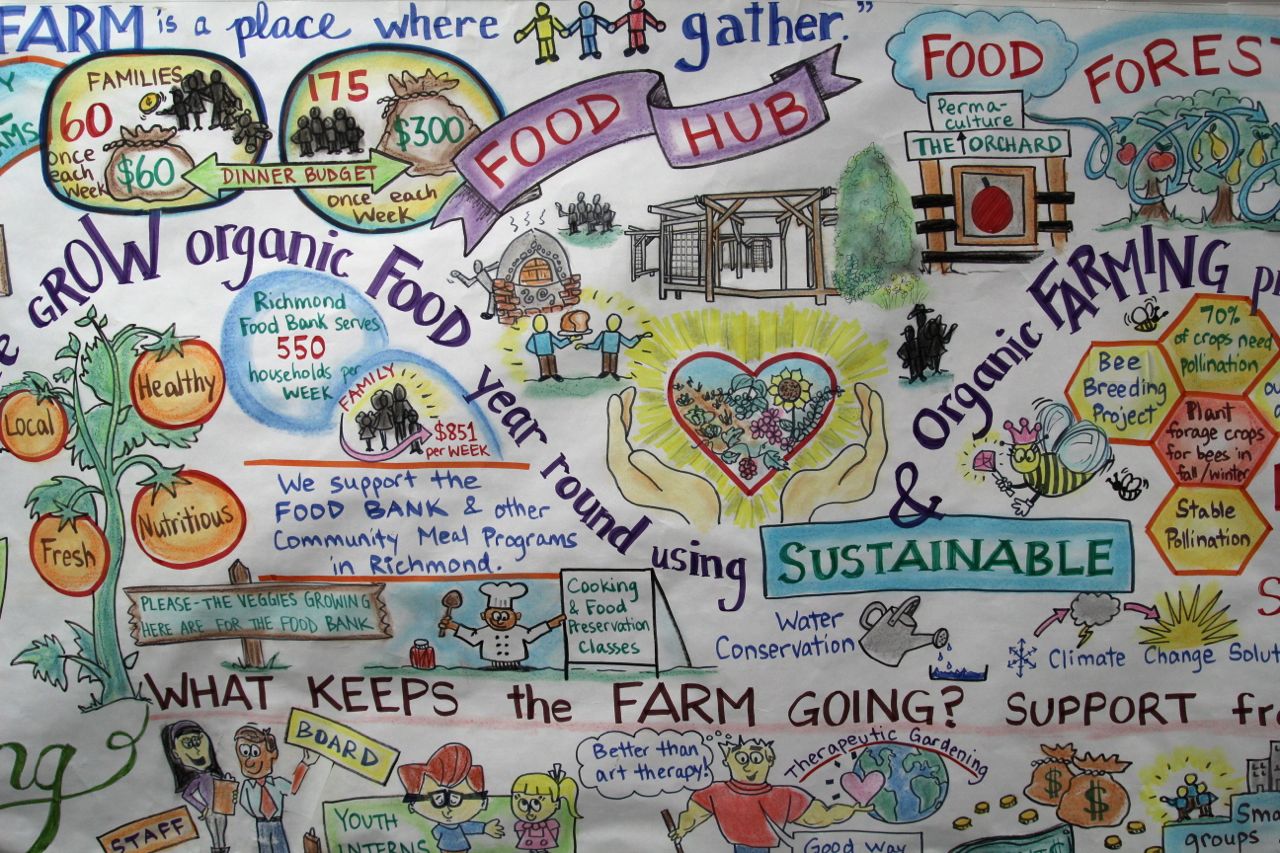 Dana VanVeller and Lindsay Anderson at FEAST: An Edible Road Trip (www.edibleroadtrip.com) from Vancouver, British Columbia, just won a HUGE award: Saveur Magazines 2014 Best Culinary Travel Blog, Reader's Choice! Congratulations to Dana and Linsday for their incredible work this past year as they have traveled from coast to coast writing and eating and meeting and learning about what being a Canadian means. Lindsay Anderson of FEAST: An Edible Road Trip writes about the Sharing Farm, a non-profit that grows food for the Richmond Food Bank.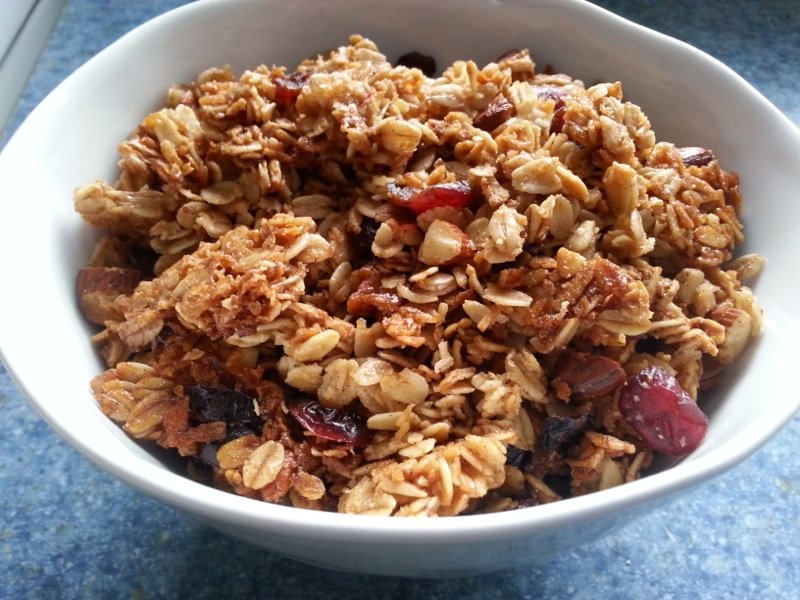 Jessica at
Jessica Inside Out
from Ottawa, Ontario, has shared a recipe for Maple-Almond-Cranberry Granola that represents simple, sweet comfort food and local maple syrup is the star flavour. Jessica did double duty this month, even while ill!
She also wrote about Anne
, one of her favourite vegetable producers – though there wasn't a company or Farm name in Jessica's post, I urge you to read it to discover Anne!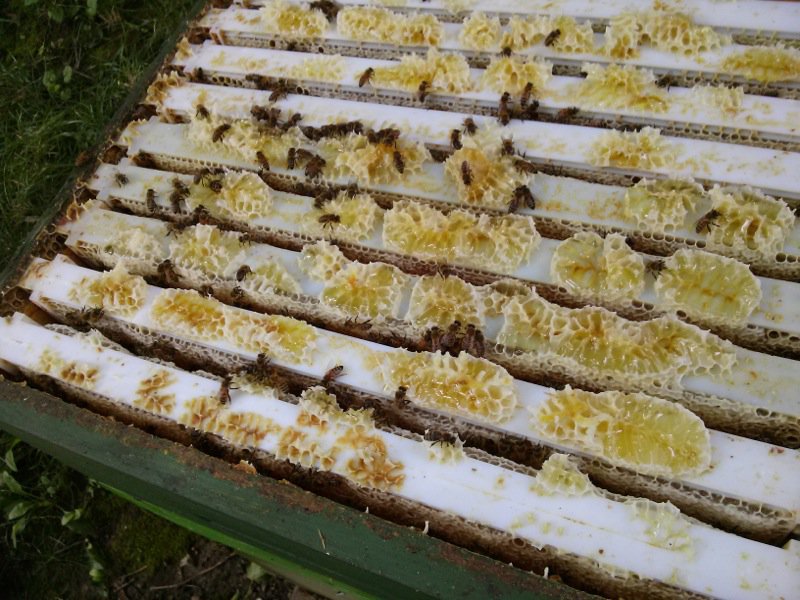 Mimi at
Tummy Grumbles
from Ajax, Ontario, speaks to beekeepers Mark and Shelley McAlpine about keeping bees in their backyard in Guelph, Ontario.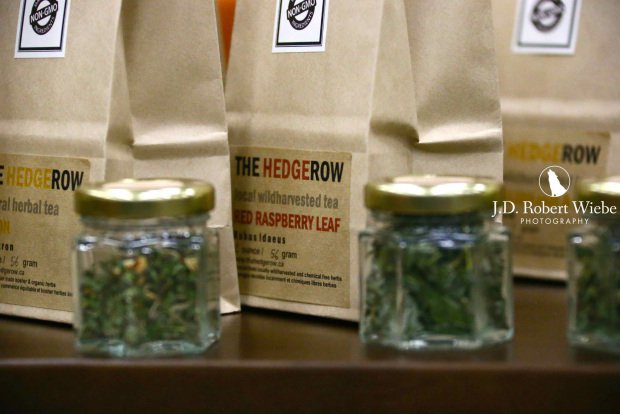 This month, Shari at T
ales from a Small Kitchen
from Grande Prairie, Alberta, writes about local Peace Country producers who she got to know while organizing Taste of the Peace, a celebration of Peace Country food, held each February in Grande Prairie, Alberta. She also includes a recipe for marinated bison tenderloin, courtesy of Bison Producers of Alberta and photos from J.D. Robert Wiebe. I will add that Shari was the overseer and putter-onner at this event, and I would LOVE to go next year!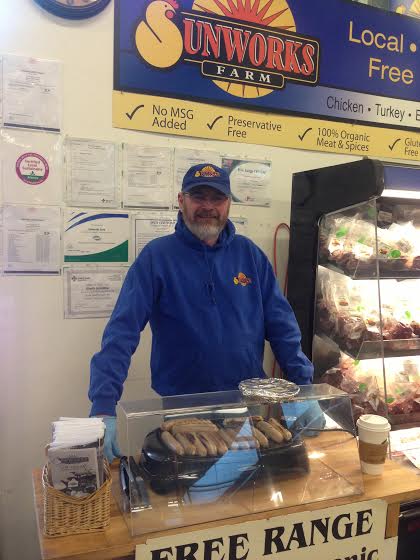 Jacquie Lycka at
Parkallen Home Kitchen
from Edmonton, Alberta, writes about Ron Hamilton of Sunworks Farms and how he and his wife Sheila strive to put good, clean, pure, real food on our plates.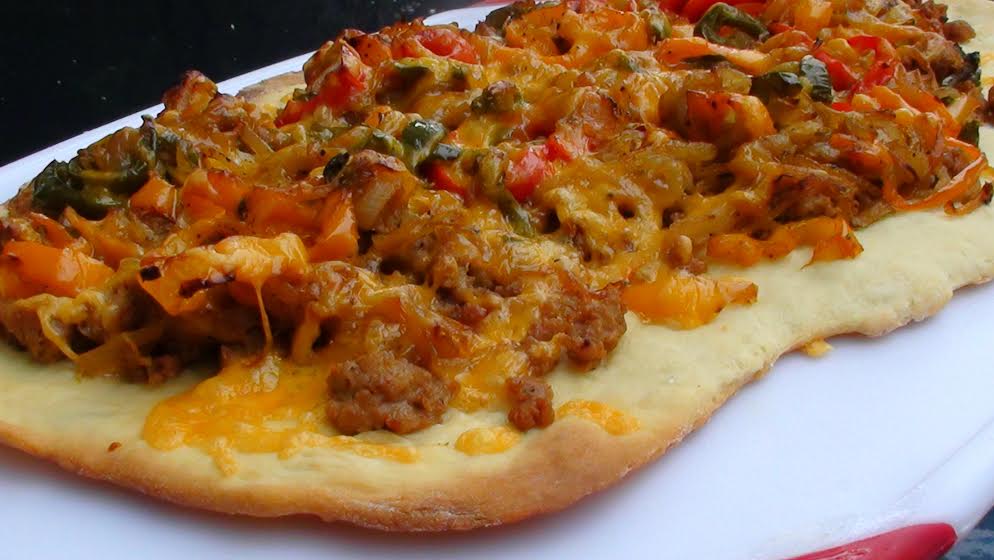 Lyndsay Wells at
The Kitchen Witch
from Port Ladysmith, Vancouver Island, British Columbia is going to send me the link that works and then I will write the synopsis to go with this lovely photo!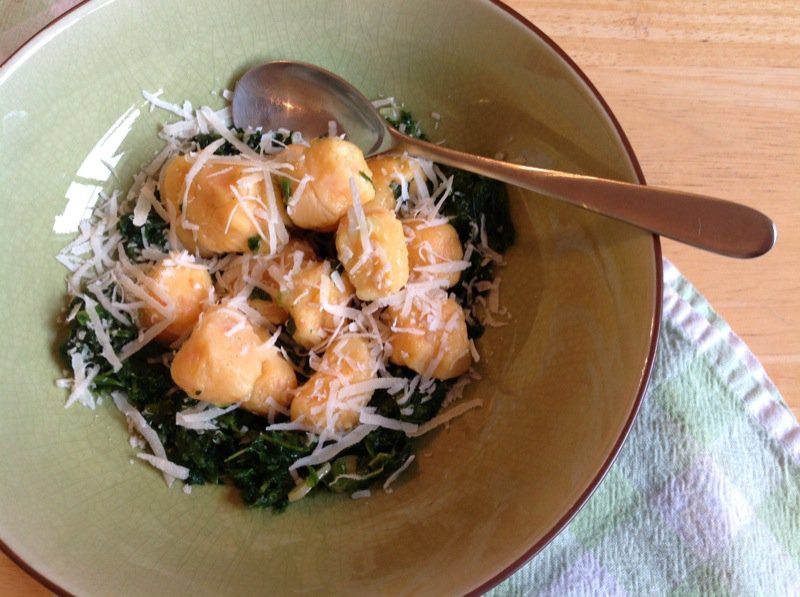 Sarah at
Delish in a Dish
from Victoria, British Columbia, shares one of favourite local producers: Salt Spring Island Cheese Company. Salt Spring Island Cheese Company makes some of the best handmade goat cheese. "It tastes fantastic on a cracker or served on top of some homemade Carrot Gnocchi." Making cheese and eating it are two of my favourite "things to do", so I was all over this!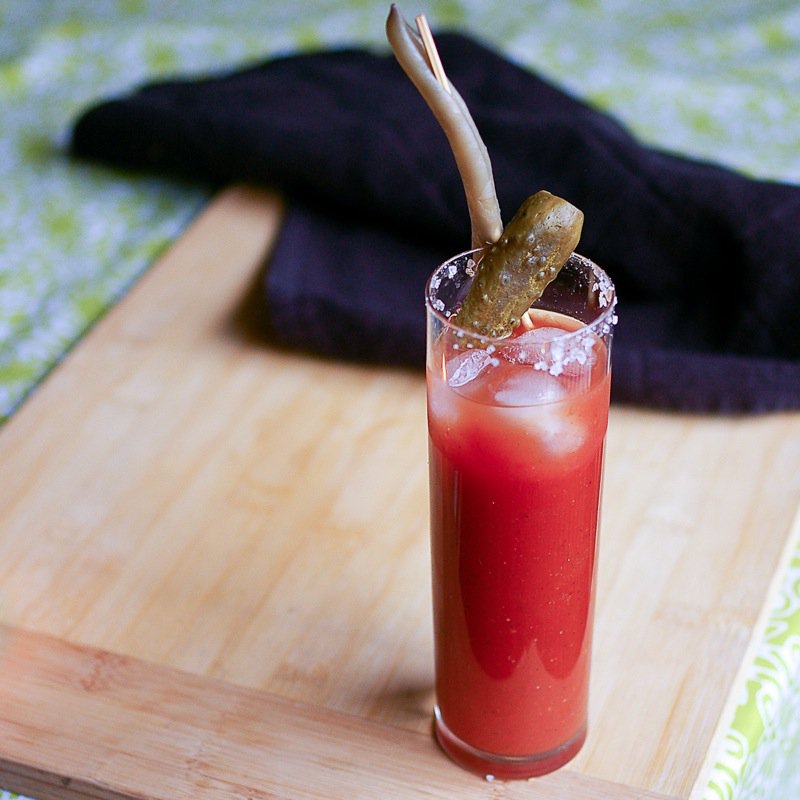 Carole at The Yum Yum Factor from Toronto, Ontario, introduces Wlater as he is reinventing the Caesar cocktail mix: the well loved national classic cocktail by making it healthier, tastier and most importantly, made right here at home. It's a great Canadian style David and Goliath story.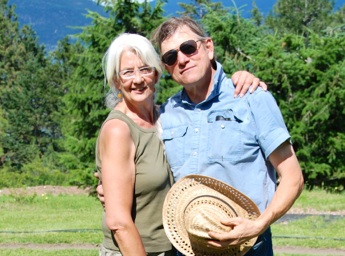 Jennifer at An Okanagan Cookbook from Kelowna, British Columbia, introduces us to two of her favourite local farmers at Little Creek Farms.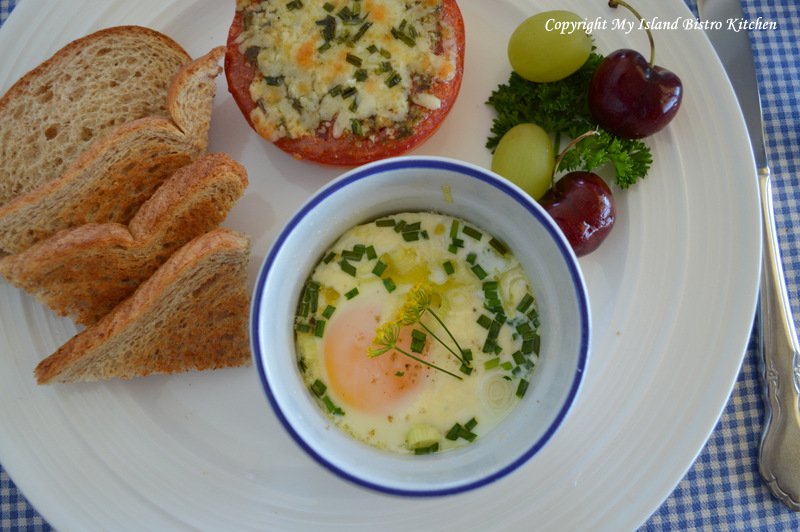 Barbara Mayhew at My Island Bistro Kitchen from Charlottetown, Prince Edward Island, is often writing about her local producers and farmers. The Burns Family of Freetown, Prince Edward Island, are 7th generation egg farmers. Barbara spent a day on the Burns farm and recounts her visit and takes us through the egg grading process in this article.
Marilyn at
Here and There
from Calgary, Alberta, drove to Rachel Herbert's Ranch outside Nanton, Alberta, to learn about grass fed beef production. The cattle are born, raised and finished on grass on their family farm. Rachel explained the benefits of Grass fed beef and showed us the difference in size and age o
f cattle sent to the feed lot to be further fattened on corn for market to the size of an animal matured naturally and slowly on her ranch. Marilyn also includes her recipe for
Osso Buco and Gnocchi.