Merry Christmas, one and all! What a Christmas we Canadians have!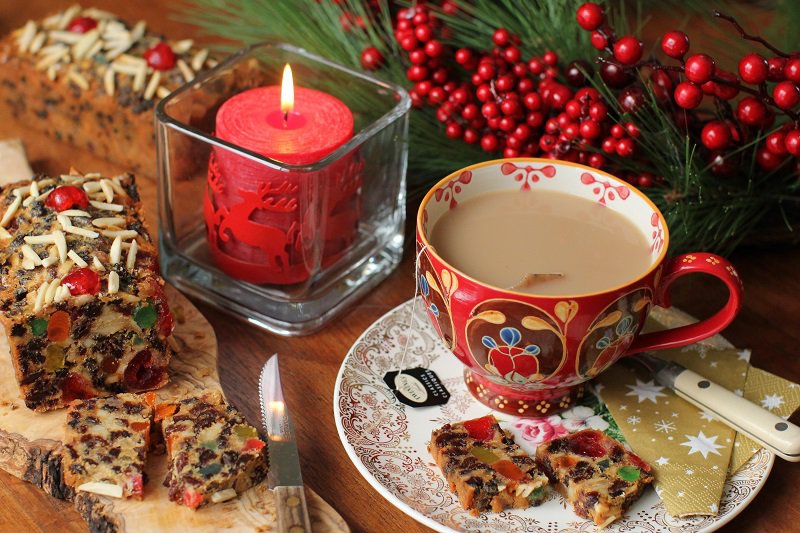 How is our Canadian Christmas unique from others around the world? We celebrate our cultural diversity. We embrace it. We have it written into our constitution. Across our vast country, we are a microcosm of the world. The understanding that has developed from neighbour to neighbour, sea to sea, through celebration food has found many of us embracing foreign celebrations. Yes, because we love the food. Yet, our heritage recipes are precious to our history and hold stories that wrote themselves across newly forged paths from East to West as our nation grew and settlements struggled to survive our long cold winters. It is the food that has brought us together. Our food that has evolved through time and change. This is our Canadian Christmas.
On a personal note, this round up is late, though still timely, as my dear old dad continues to decline. He is truly my hero and we are absolutely blessed to have him with us during this holiday season. I was also blessed to meet Elizabeth Baird and see so many of our Canadian Food Heroes and Canadian Food Friends at Christmas in November last month at the Fairmont Jasper Park Lodge. My interview with Elizabeth addresses her Canadian Food Experiences as she shared some of her life stories and a recipe for Quick Chicken in Wine that has been a family staple for the past 50 years at her home.
Margaret, at
Kitchen Frau
, from Stony Plain, Alberta, writes about a favourite Christmas fruitcake recipe that has been passed down for generations from prairie woman to prairie woman for The Canadian Food Experience Project Challenge this month: a traditional Christmas recipe from your family or region. Margaret says "this old fruitcake recipe has converted many a non-fruitcake-lover into a fruitcake fan" as it is an Old Prairie Recipe (Gluten-free version, too) for Gumdrop Fruitcake. If you have the opportunity to read old fruitcake recipes, they tell such rich stories of our past. Brendi copied a recipe from her family dating back to the 1700's in the comment section of my fruitcake post that is a must read. Definitely a tale of harder times holding the spirit of celebration and family together all within a cherished family recipe.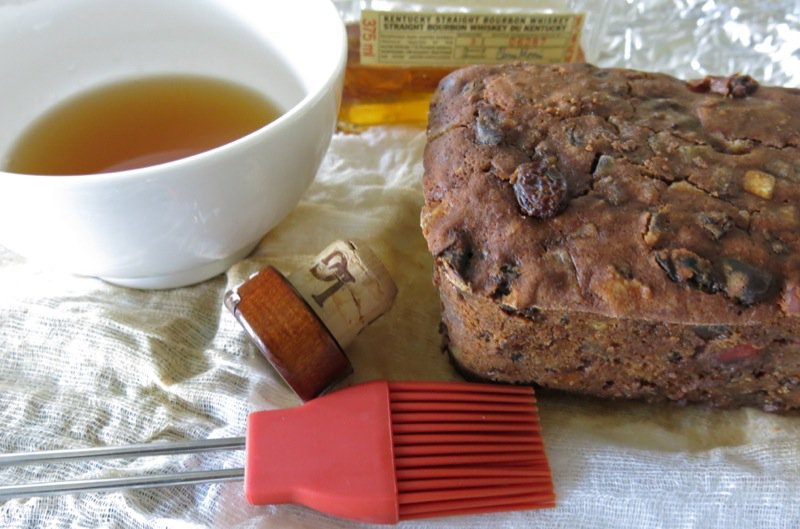 I also wrote about our
Traditional family Christmas fruitcake
and that story is definitely worth the read. Fruitcake isn't very pretty, but it is delicious and I hope my own gals will carry on his tradition. This is a cake that has traveled through time and generations like few others and has always had a place of honour on our family Christmas table.
Carole at
The Yum Yum Factor
from Toronto, Ontario writes "over the last two decades, my little family has never celebrated the holidays exactly the same way twice and we are happy with that. I guess our Christmas tradition is our habit of ignoring tradition to keep the holidays fluid and interesting." I am all for change, as well. Each year, I do hold fast to the traditions that are dear, but definitely explore new territory in the savory and sweet realm. Some recipes survive and become family favourites while others were just fun to try. Building a Gingerbread House is difficult, yet the reward is the magic of the memory shared within the family and I have no doubt that Carole's family will cherish this memory and the eventual feasting on the house.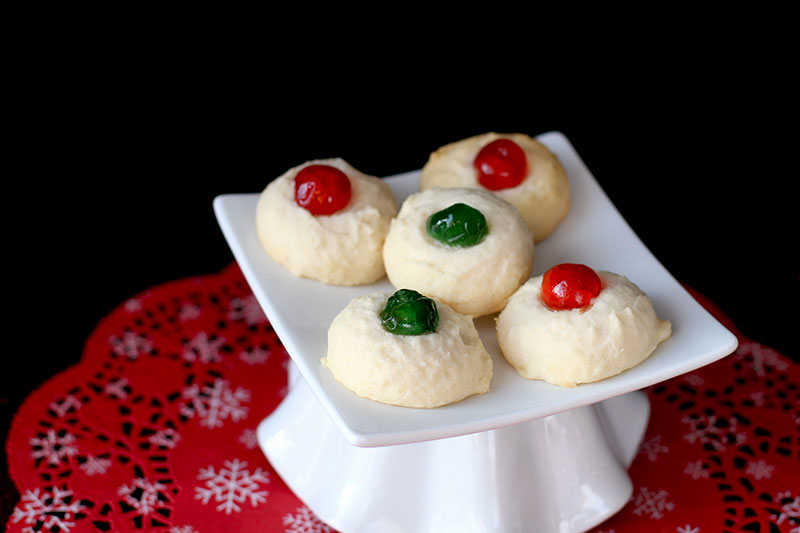 Karlynn at The Kitchen Magpie from Edmonton, Alberta, writes about perfecting her Whipped Shortbread recipe. Light as air shortbread cookies that have been gracing her family's Christmas dessert table for as long as anyone can remember.There's a few tricks and tips she's learned along the way to making this shortbread absolutely perfect! I can attest to their ethereal quality as I have had the pleasure of feasting on her Christmas fare. Part of the magic of this cookie at Karlynn's house is her husband's passion for these cookies. He literally casts a spell on you with his adoration of the cookie and Karlynn and you simply cannot resist.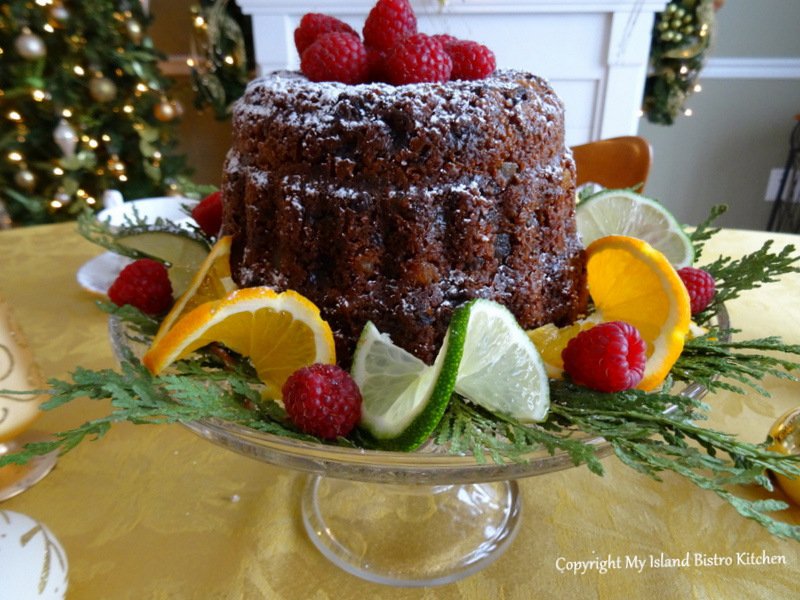 Barbara, a food blogger from Charlottetown, Prince Edward Island, at My Island Bistro Kitchen, tells us about some of the symbolism surrounding plum pudding and shares her recipe for a traditional plum pudding and buttered rum brown sugar sauce. This Plum Pudding is a vision, isn't it? You can see such a blend of Canada's British and French history in our heritage holiday recipes.
Bridget Oland of Bridget's Green Kitchen from Rothesay New Brunswick writes about her family's traditional Tourtiere, an Acadian and French Canadian meat pie that has always been served Christmas Eve at her family table.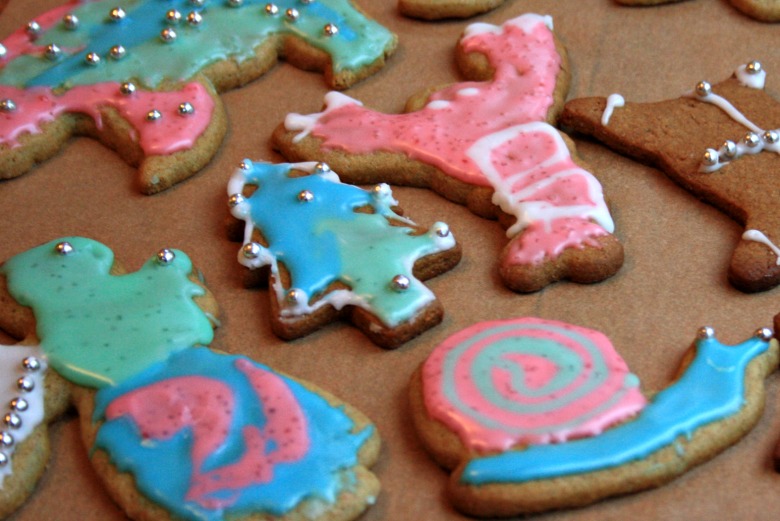 Bridget Oland of Grandma Molasses Test kitchen from Rothesay New Brunswick provides a great recipe and tutorial for painted cookies: a wonderful tradition for family fun through the holidays, for years!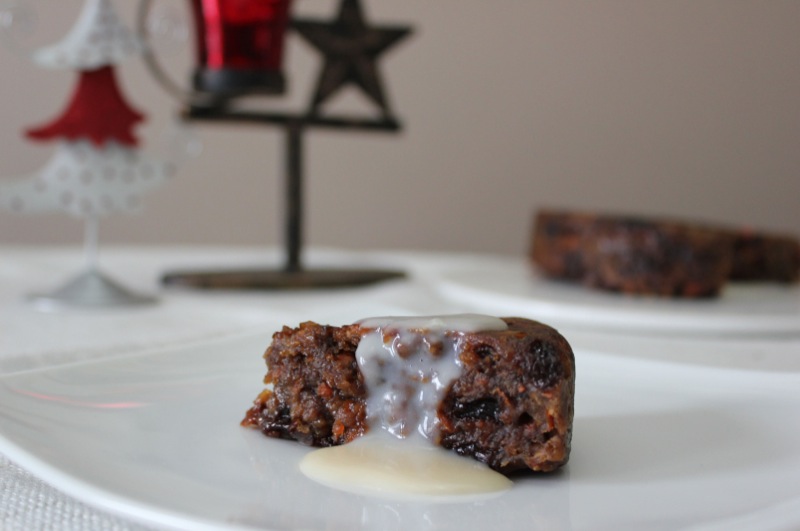 Wanda at bakersbeans in Calgary, Alberta, talks about the first time she tasted her Mother-In-Law's Steamed Carrot Pudding. This family tradition has been passed down for many years from Grandma Stimson and is one of her husband's favourite Christmas Traditions. She plans on keeping this special memory and tradition alive for her family and I am thrilled she has shared it with us. I think I might find myself making this pudding, myself. It looks scrumptious.

Julie writing for
Parents Canada
in Ontario from Calgary, Alberta, offers up her recipe for Festive Bread Pudding for The Canadian Food Experience Project. "It has become a holiday tradition for me over the past 11 years spent at Christmas in November at the Jasper Park Lodge. Itt's a great way to use up the leftover bread I seem to always have around my kitchen during the holidays, and makes a delicious overnight breakfast for Christmas morning."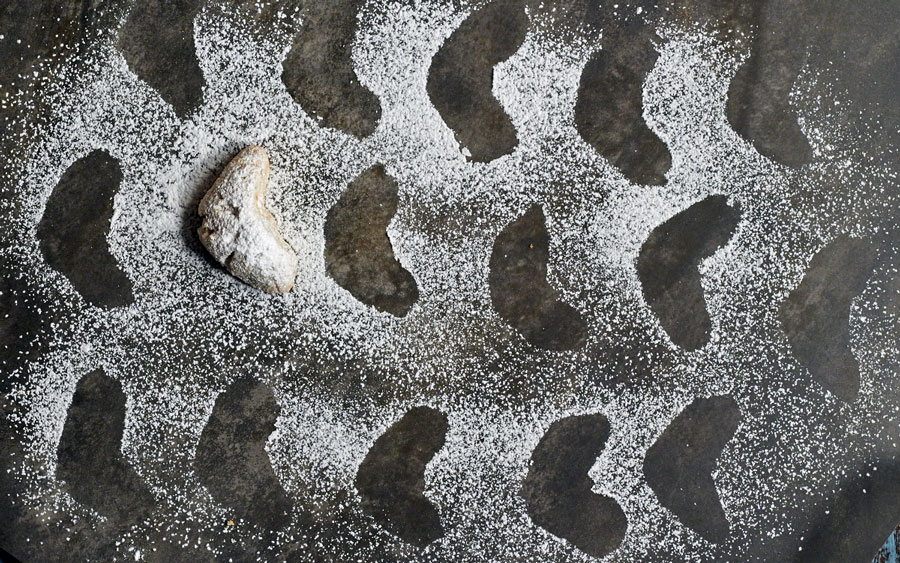 Charmian at
The Messy Baker
from Guelph, Ontario, celebrates Zdena's Walnut Crescent Cookies and says, "There's a story behind how this classic Czech Christmas cookie ended up on our annual cookie tray. Grab a cup of coffee or tea and read on." This is my kind of morning coffee. I am all over this kind of morning reading.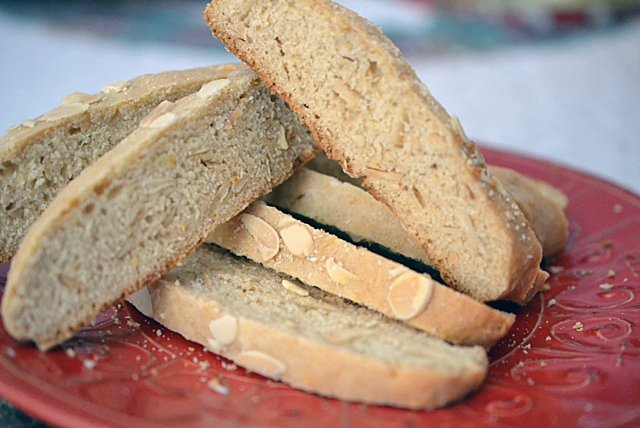 Liliana of
My Cookbook Addiction
from Laval, Quebec, shares two family recipes for traditional Italian Christmas cookies with us. I love honey. I love biscotti. Take a look at her Honey Biscotti recipe!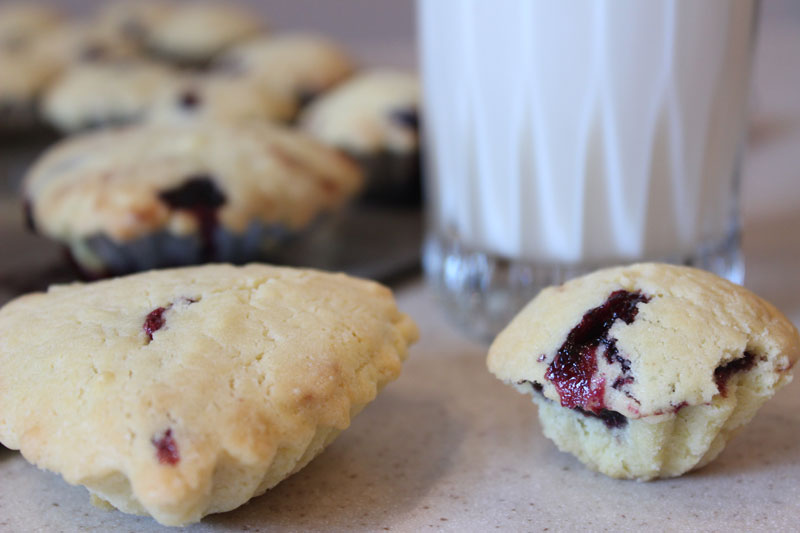 Rosemary Mantini at The Eloquent Word from Brampton, Ontario, is obsessed with helping others write their best and trying to discover the recipe for the yummy meals of her childhood. This bocconotti recipe, for instance, is the perfect example! Having never heard of this, I am all over the idea of trying it out!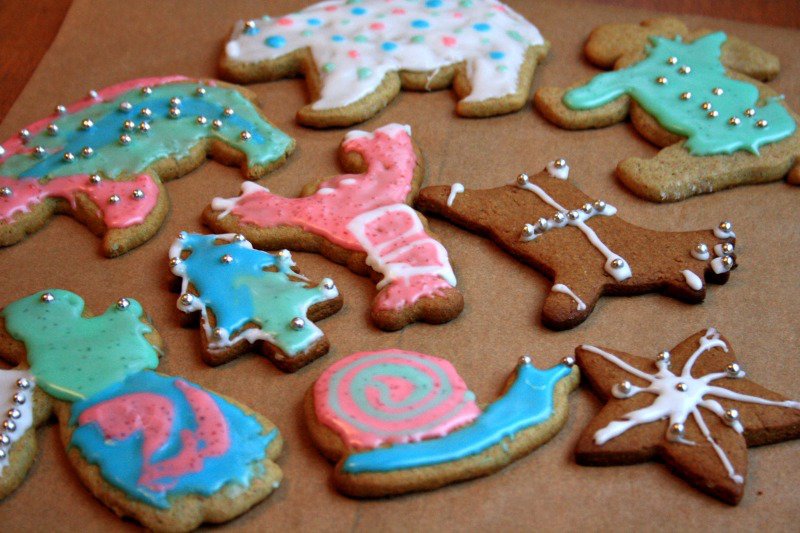 Bridget Oland at Molasses and More from Rothesay, New Brunswick, writes about how painting gingerbread cut out cookies with her brothers and sisters and hanging them on the tree is such a memorable Christmas tradition that she has continued it with her own children. Now, that is a story. I think this is something to start with my own grandchildren, as soon as I have them. I feel magic in the air. Maybe this year! I have usually done a craft with children to hang on the tree and gift to little ones that stop by, but I like this idea better. Bridget also shared her Acadian Tortière from her other site for this round of The Canadian Food Experience Project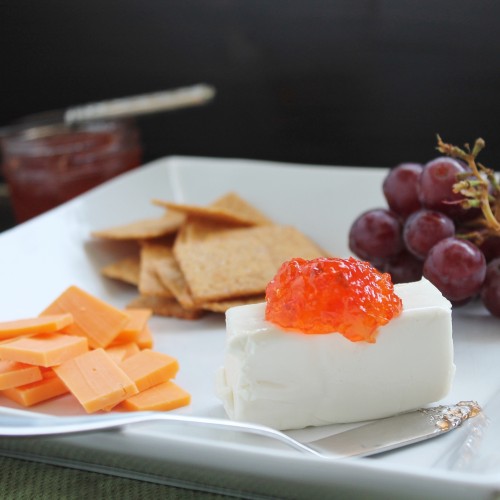 Anna at
Hidden Ponies
from Abbotsford, British Columbia, (home of Hedley, one of my favourite crazy Canadian Rock groups) took her first stab at canning and the result was this lovely Red Pepper Jelly, perfect for giving as gifts, for serving last minute guests, or for dressing up a cheese platter. This is a great recipe for canning beginners and you can sense the pride and satisfaction Anna has derived from investing herself in preserving food. Bravo, Anna!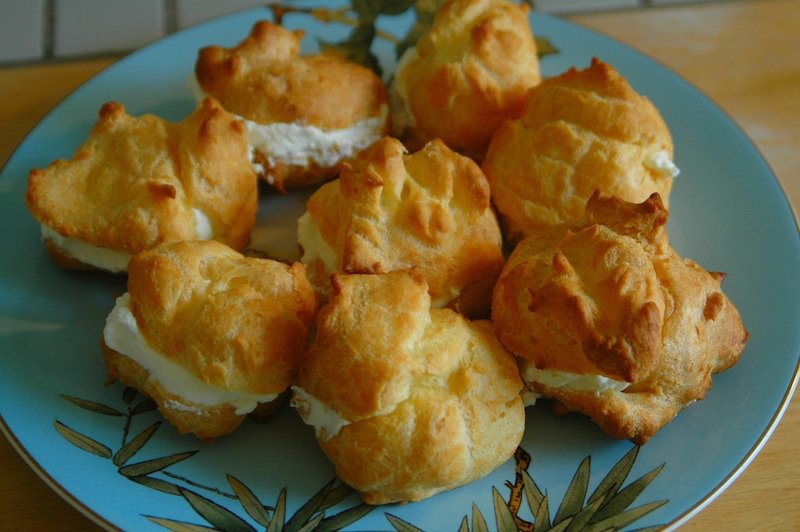 You can take the girl out of Alberta, but you can't take the Alberta out of the girl. Christine at
Manning Canning
from Scarborough, Ontario, who has lived in Ontario now for longer than she lived in Alberta, takes us back to her family Christmases in Drayton Valley where Christmas was loud and rambunctious, but also delicious thanks to her nonna's cream puffs.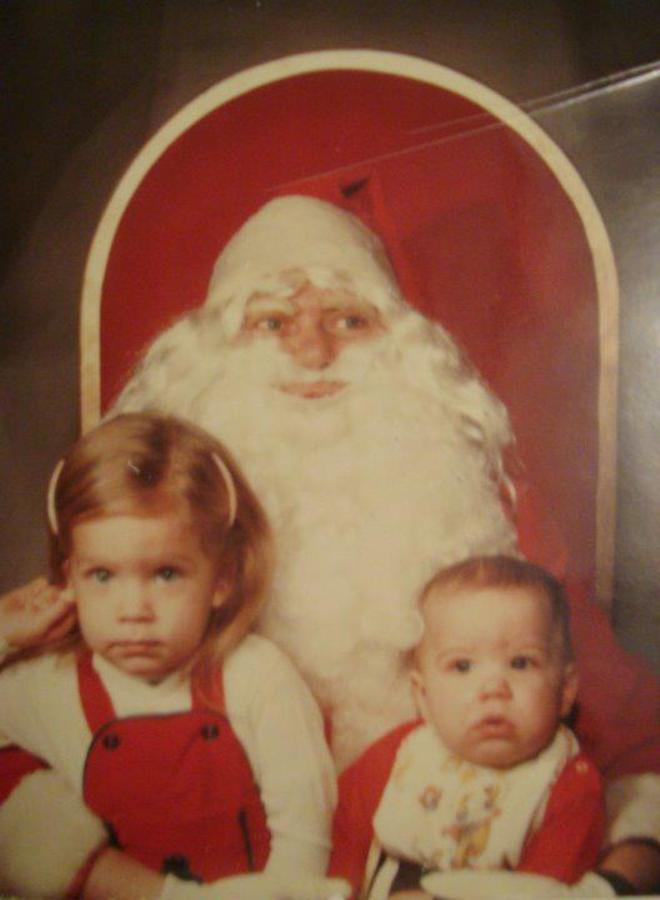 This month, Shari from
Tales from a Small Kitchen
in Grande Prairie, Alberta, tells us how her family has celebrated Christmas over the years in her post titled: Cookin Bakin' and Memory Makin'. Times have changed, people have gone, but Christmas is still one of her favourite times of the year. Shari also shares her mom's trusted sugar cookie recipe which is prepared each and every year.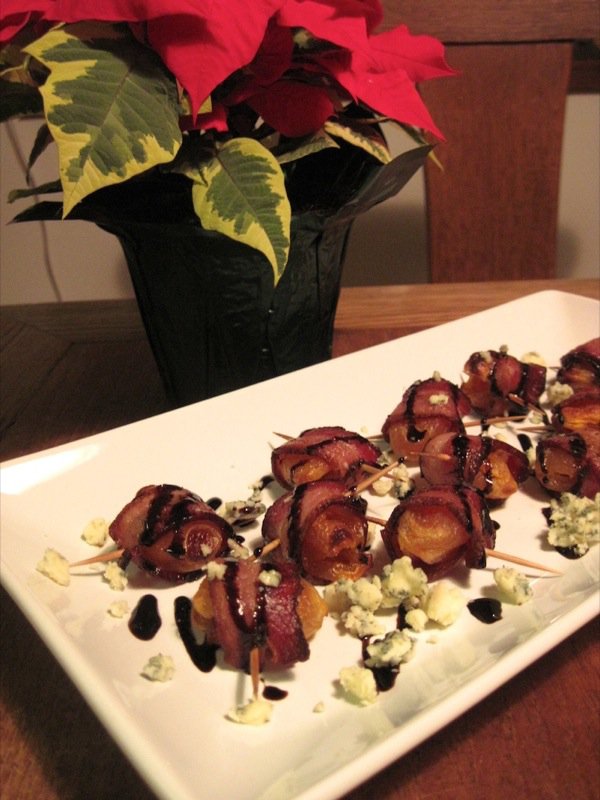 Korena at Korena in the Kitchen from Shawnigan Lake, Vancouver Island, British Columbia writes, "While baking Christmas cookies is my "signature" Christmas tradition, our Christmas Eve Potluck, defined by delicious food, lots of kids, and Christmas carols, is a tradition that I've shared with family and friends my whole life." Potluck dinners play a special part in the social fabric of Salt Spring Island, BC, where Korena grew up and still celebrates Christmas, and she shares an appetizer of bacon-wrapped apricots with almonds, balsamic, and Stilton that is the perfect finger food to take to a holiday potluck.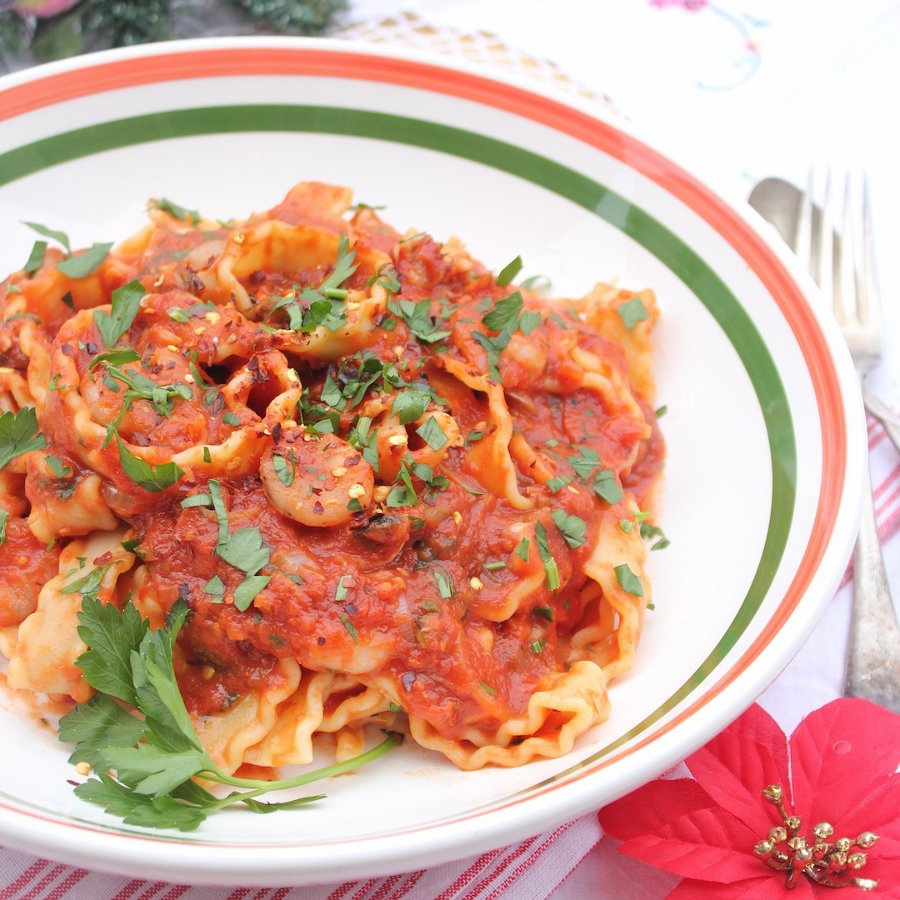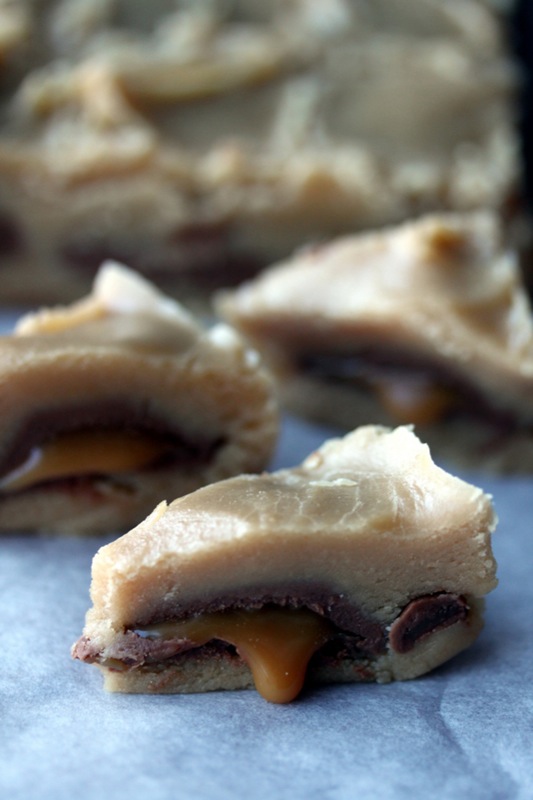 If you visit Helene at
La Cuisine d'Hélène
from Ottawa Ontario, during the holidays, you will find on the table meat pies, meatballs and pork hock stew, mashed potatoes and desserts. She likes to cook the old-fashioned way and that reminds her of the big family parties she had with her big family years ago.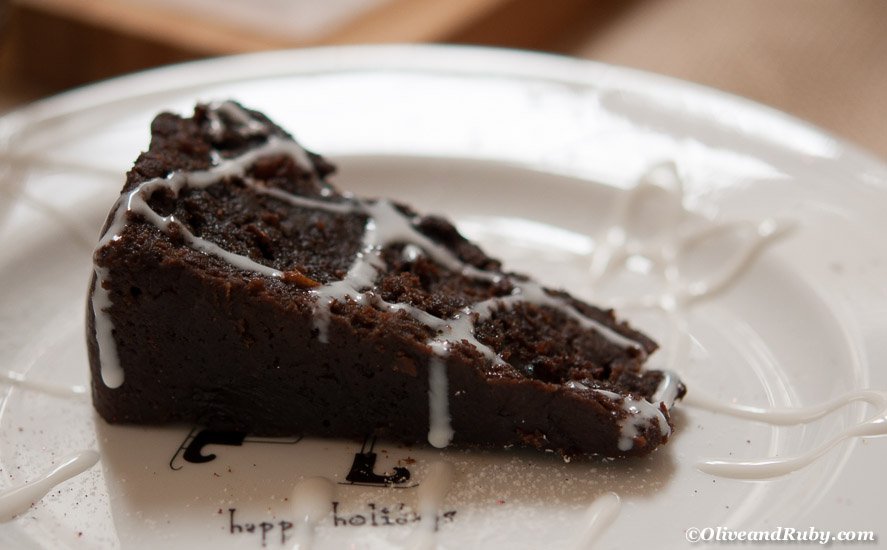 Rhonda at
Olive and Ruby
from Toronto, Ontario, shares her cherished family recipe for Trinidad Black Cake. This looks too delicious to miss!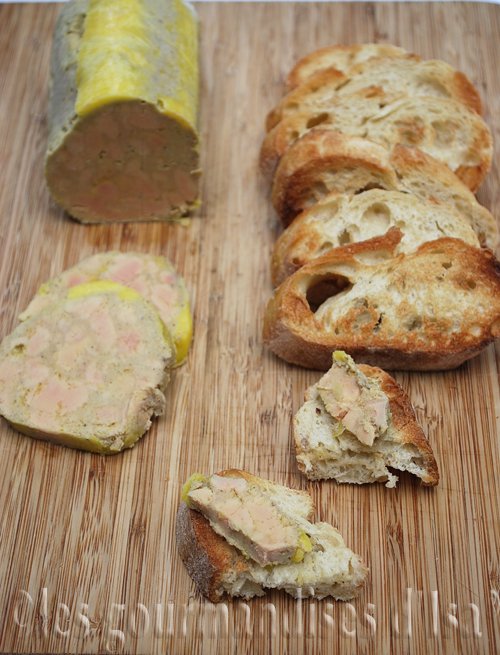 Isabelle de Rawdon, Quebec, du blogue les gourmandises d' isa a importé de son pays d'origine (la France) une tradition familiale: faire son foie gras au torchon pour Noël. La méthode présentée ici est une cuisson lente, super facile à réaliser avec un résultat qui en étonnera plus d'un.
Isabelle of Rawdon, Quebec, at
les gourmandises d' isa
shares a family Christmas tradition imported to his country from France: foie gras au torchen. The method presented here is slow cooking, super easy to achieve with a result that will surprise more than one.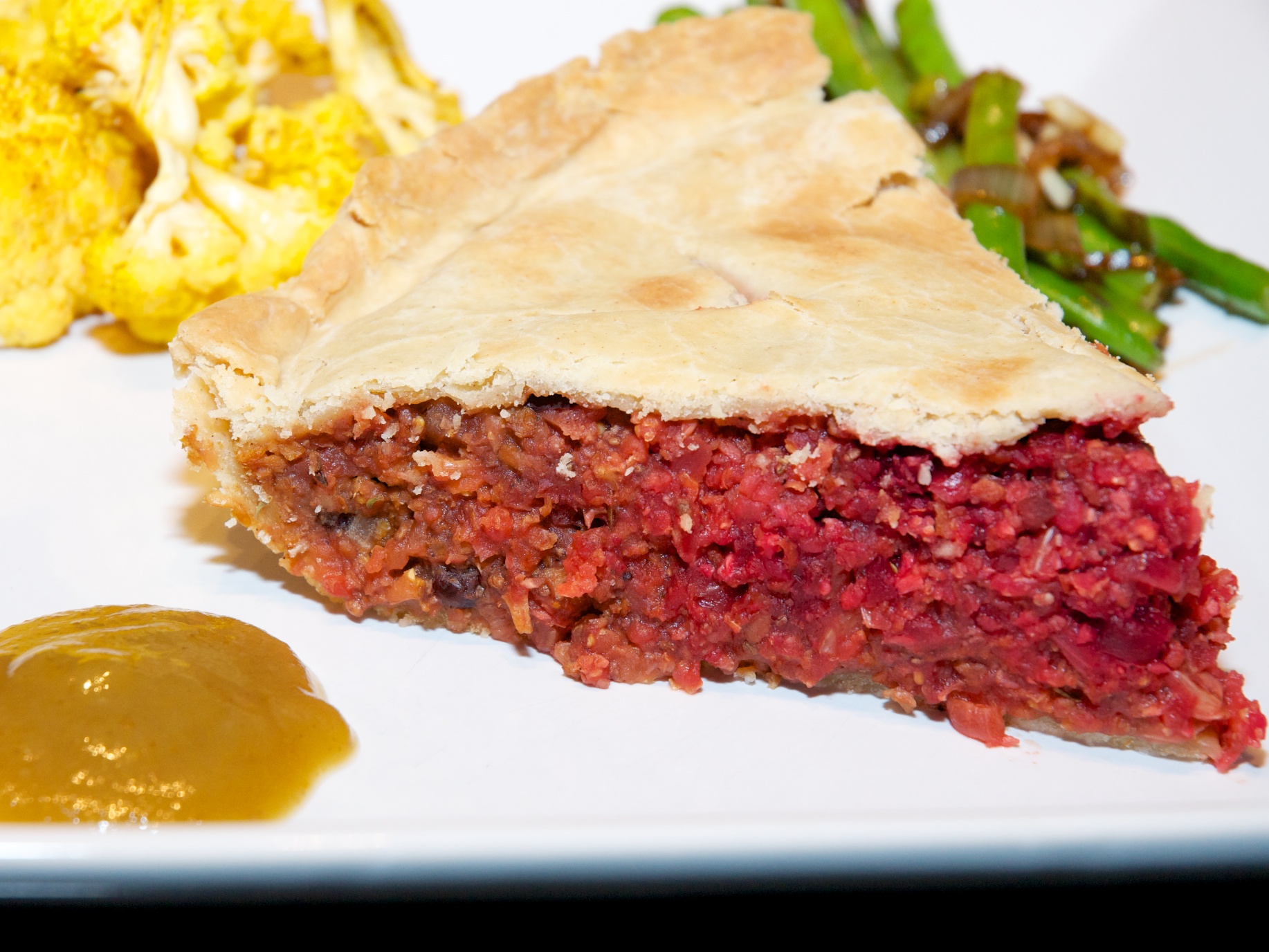 Dale at Eats Writes Shoots from Ottawa, Ontario, writes: "Traditions by their name suggest a timeless sort of permanence. Drawing on his own experiences, he concludes that the most important holiday traditions are all about inclusion — and so he set about drawing from the current influences in his life to create an untraditional French-Canadian classic, the tourtière, and make it gluten-free and vegetarian. An untraditional take, indeed."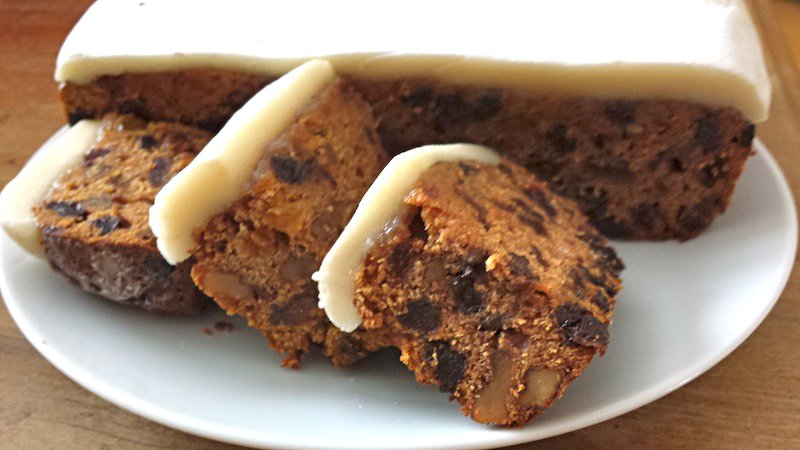 Dale at
A Delectable Life
from Boucherville, Quebec, shares a recipe for a quick Christmas fruitcake. For those of us too busy to get the cake started in November and brush it lovingly with a choice tasty alcohol concoction, this recipe may be for you.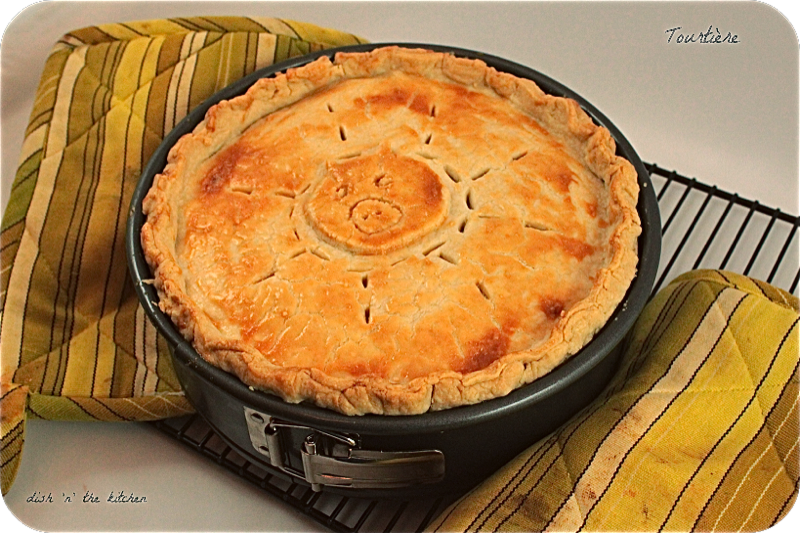 Bernice at Dish 'n the Kitchen from Calgary, Alberta shares her family's tradition regarding French Canadian Tourtière. "In our family, we attend mass as near to midnight as possible, then come back to find that Santa has visited the house and made us Tourtière! We eat the mini pies with gravy or ketchup and stay up until all the presents are unwrapped; it's almost time for breakfast!" I would be so antsy Christmas Eve Day as a child, if this was my family tradition. I can feel the excitement. The little piggy on the pie is adorable, too, isn't it?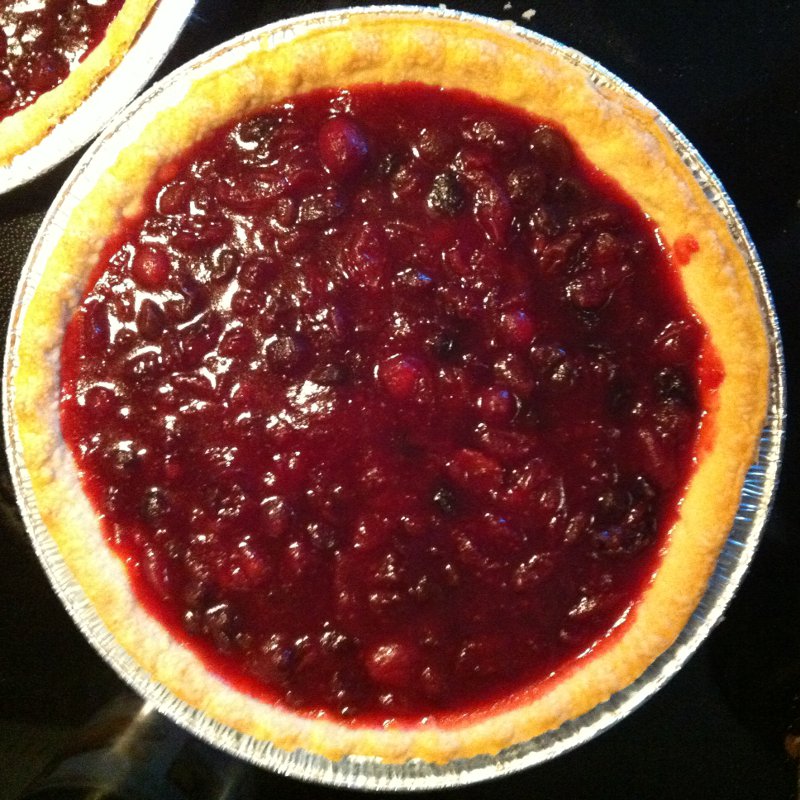 Deborah of Sustainable Slow Stylish from Edmonton, Alberta writes about her grandmother's Mock Cherry Pie made with cranberries! Perfect for the holiday season.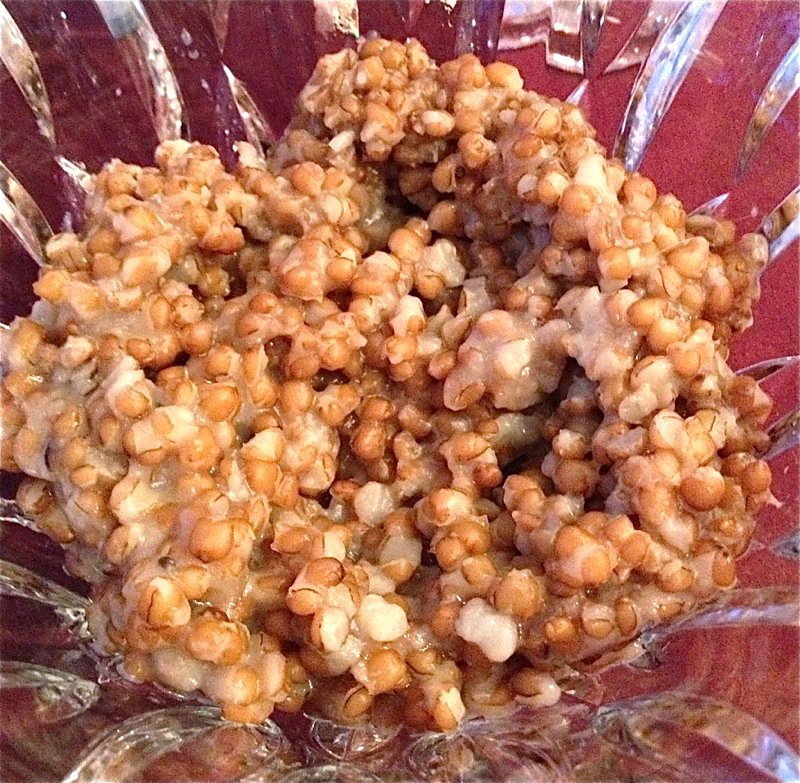 For the last few years, Marilyn at
Here and There
from Calgary, Alberta, and her husband been returning to celebrate Ukrainian Christmas in rural Manitoba. There is something magical in returning to the country to spend this time with family and friends. For Marilyn, the time is a spiritual renewal and a reconnection to the past and present. Marilyn features Kutya, a cooked wheat dish, sweetened with honey. This is a ritual dish that starts the traditional twelve lenten dishes on Christmas Eve in a ceremonial manner with greetings of "Christ is Born!" to which the reply is "Let us glorify him!' With that, the Christmas season begins as does the wonderful feast! This is a familiar ritual for Edmontonians as the area was settled with many Ukrainians and those of us in the area have had the privilege of sharing in the rich tradition of Ukrainian foods that have grown to become a part of our regional culinary cuisine.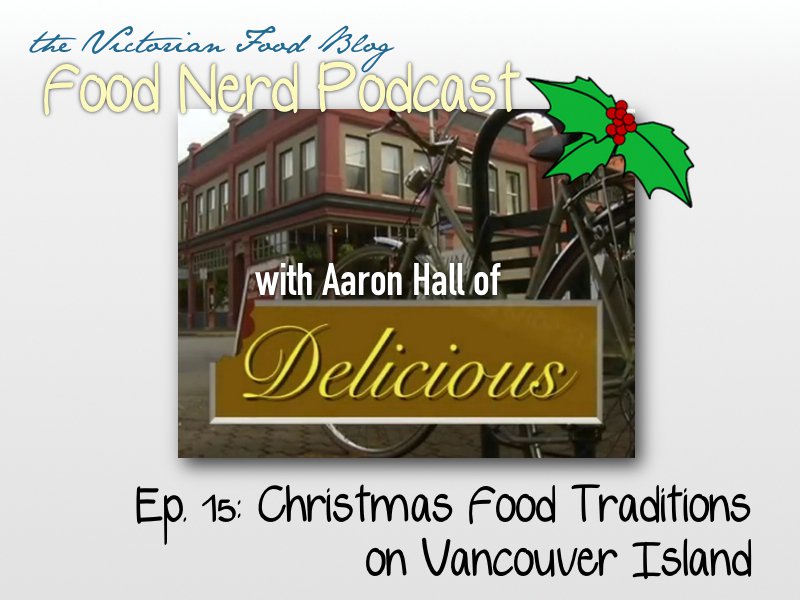 Jen at The
Victorian Food Blog
from Victoria, British Columbia, has produced
The Food Nerd Podcast Episode 15: Christmas Food Traditions on Vancouver Island with
Aaron Hall, host of the Victoria Shaw cable show. Delicious joined Jen to debate the very idea of the possibility of a distinctly local Vancouver Island food tradition. Although they did not reach any kind of conclusive conclusion, you will hear a very delicious discussion of the foods they both enjoy around the holidays.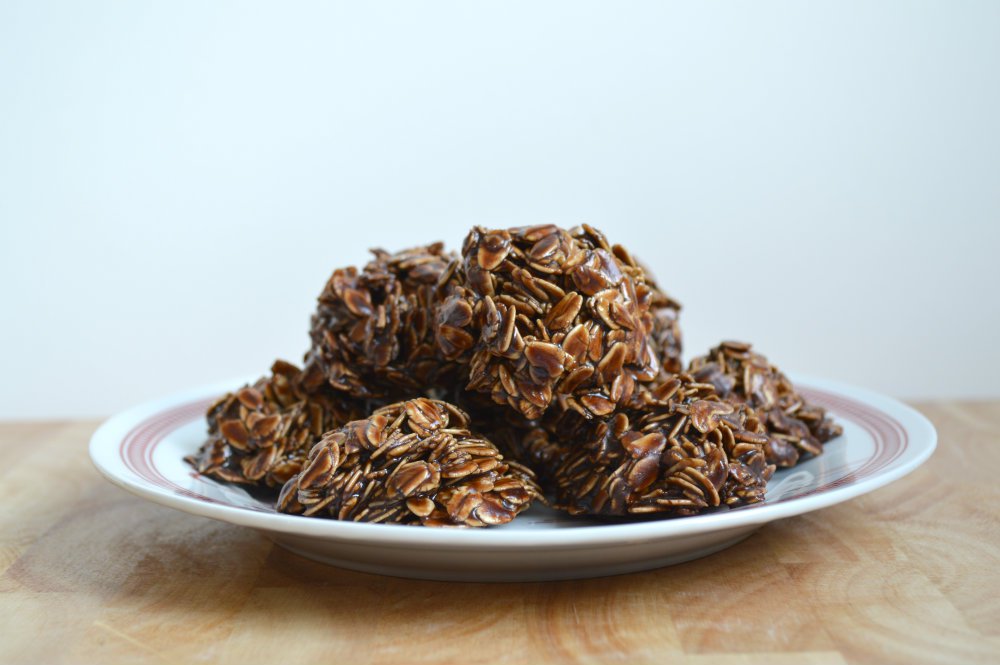 Mallory at Because I Like Chocolate from Calgary, Alberta says "Somehow virtually all of my Christmas shopping is done, but I have barely started on Christmas baking. What is wrong with that picture?" When it comes to Christmas traditions in her family, Mallory says that her grandma always gives her about a years worth of baking. Now that she is older, she has taken on a lot of it. "One of our family favourites is straight out of the Lutheran Church cookbook; no-bake chocolate cookies. Me being me I couldn't leave the recipe alone and decided to veganize it. Just cocoa, oats, brown sugar, vanilla and coconut oil, the recipe holds its own with the original." Good for Mallory!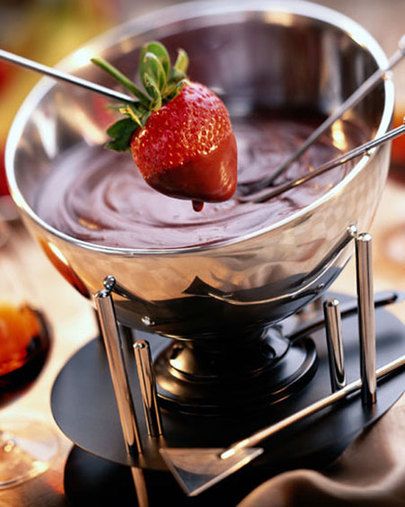 Valerie at
More Than Burnt Toast
from Kelowna (Okanagan area) British Columbia writes "today making ice wine is a Canadian game. We may not have invented it, but we have perfected it." The ice wine harvest in the Okanagan area of British Columbia is done entirely by hand and commences once he temperatures drop below -8 to -13 degrees Celsius. The grapes freeze naturally on the vine and are quickly harvested and pressed immediately. A tiny, but precious, ration of highly concentrated juice is expressed. "Here, in the Okanagan Valley. as well as the Niagara region in Ontario, and regions in Nova Scotia and Quebec, vintners make some outstanding ice wines." Icewine harvests often begin at night so that grapes may be picked and delivered to processing facilities before daytime temperatures warm. The grapes must be processed while still frozen. Valerie has taken it upon herself to become well versed in the wine and icewine of her region and, as always, her articles are steeped with well researched detailed information.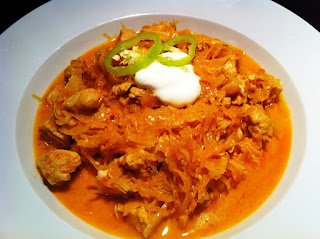 Jessica Giesbrecht at
Inside Out
from Ottawa, Ontario, shares her family holiday tradition of Hungarian Pork and Sauerkraut Stew as she continues to pay homage to her Hungarian heritage and the influence of her grandmother's cooking to her evolving Canadian food identity this month at The Canadian Food Experience Project. "This is true comfort food for the holidays which warms from the inside-out." Sadly, the photo isn't doing justice to the flavour that this dish holds. Personally, I cannot wait to make it. I know my uber carnivore is going to go ga-ga over this dish.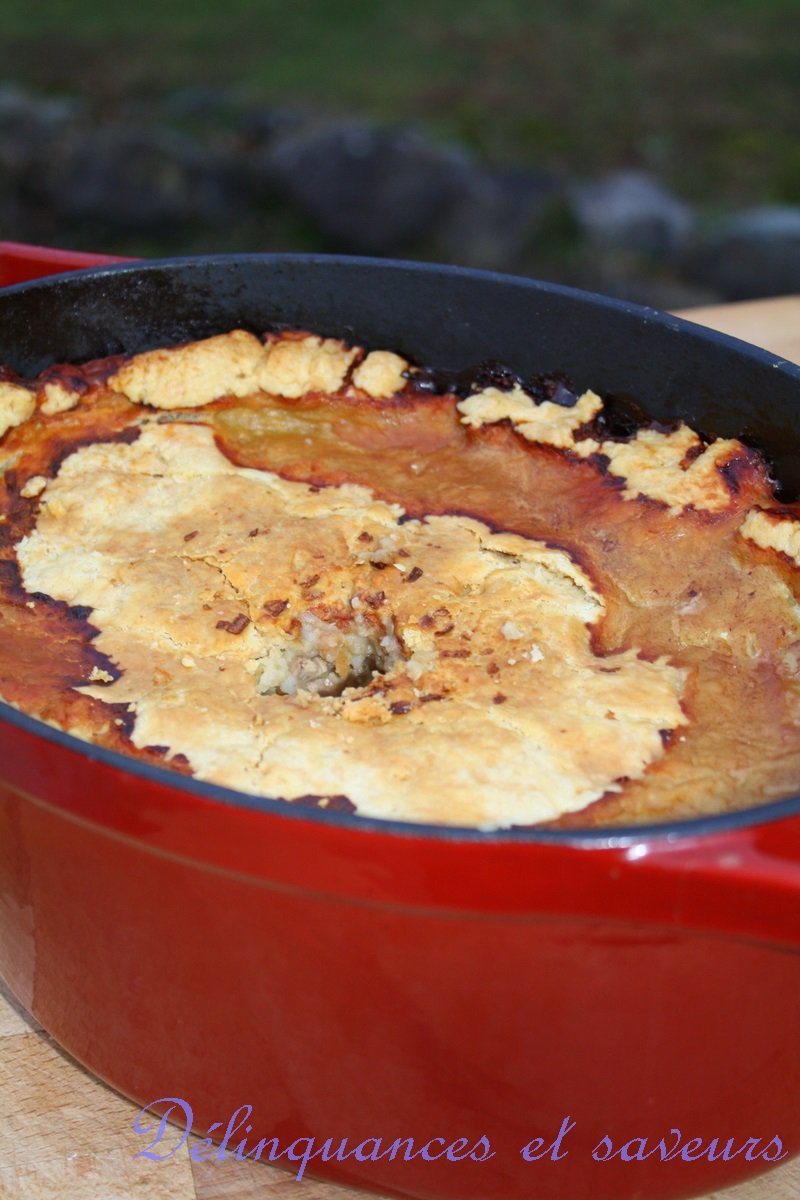 Nathalie Gauvin at
Délinquances et saveurs
from Shefford, Québec, shares The Cipaille, a traditional Quebec dish that dates back as far as at least 1747, when Hannah Glasse's cookbook gave the recipe for a 'Cheshire Pork Pie for Sea' consisting of layers of salt pork, meat, and potatoes. This traditional Quebec layered meat pie called
cipaille
(pronounced 'sea pie'). is no coincidence as it is has evolved from the original recipe. Some recipes take two days in total, including
six hours
of baking, but with modern ways, you can really cut down on the time in the kitchen. If you have game, then by all means substitute duck, goose, moose, deer, elk, &c. for the other meats.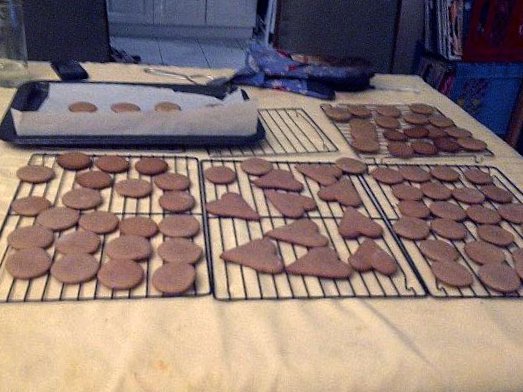 Mimi from Ajax, Ontario at her blog
Tummy Grumbles
writes about her multicultural Christmas that's she's been celebrating since before being multicultural was cool. Can you guess what recipe she is sharing?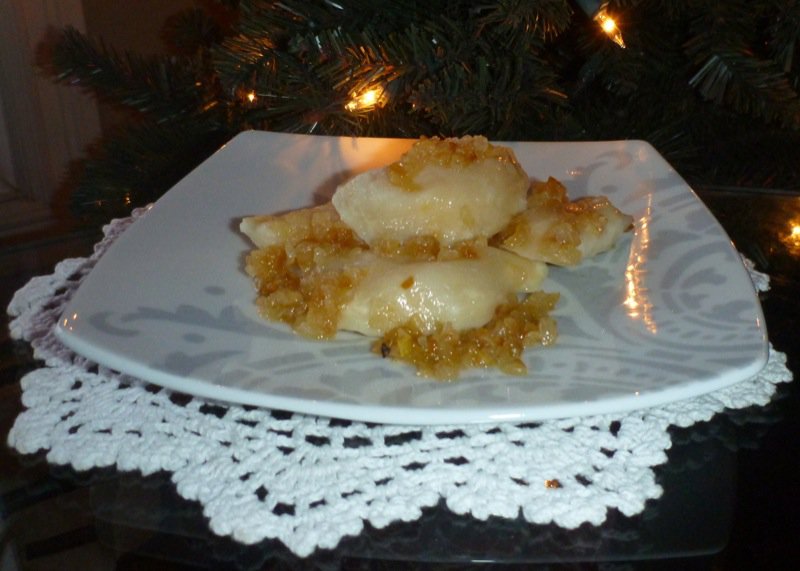 Ashley from
The Localize Project Blog
in Edmonton, Alberta, writes about perogies and cornmeal, two dishes prepared every Christmas in her family, passed from generation to generation. In learning to prepare each dish, she uncovered her family's rich history, learning about her great and great-great grandparents who immigrated to Canada from Poland and the Ukraine. These are the heritage recipes precious to our personal history that hold the stories written across the newly forged paths from East to West as Ashley's family settled and struggled to survive our long cold winters. It is the food that holds the ties that bind to those that came before that makes the remaking of these dishes so precious.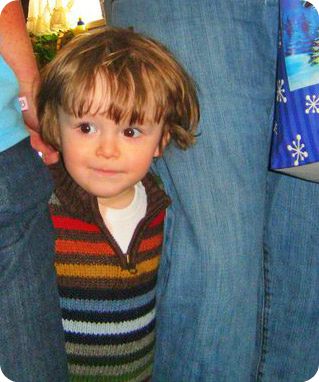 Kathryne at
Food Musings
from Winnipeg and Lester Beach, Manitoba, writes about the last Christmas in their family house. The expression above, "Is it present time yet?" is a familiar one. Kathryne and her family are all about getting together at Christmas, but this year will be a bittersweet gathering as it is the last one in the family home.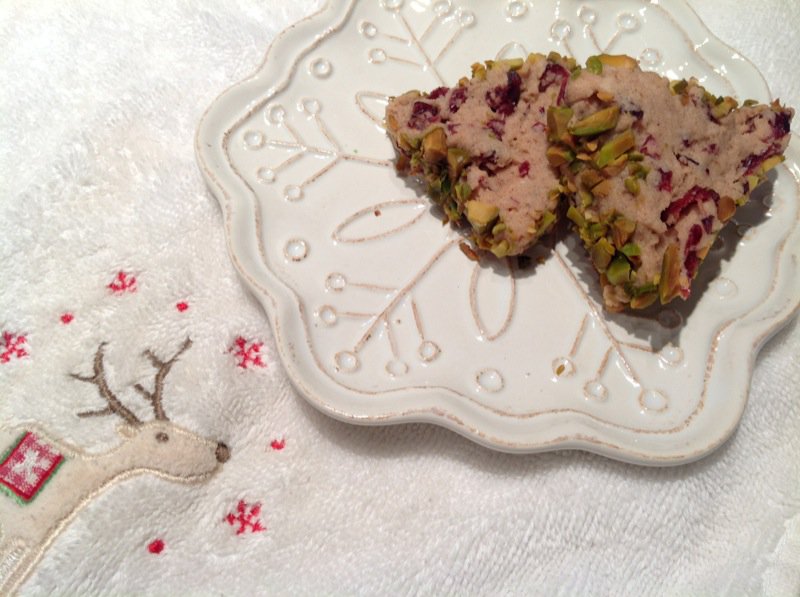 Sarah from
Delish in a Dish
in Victoria, British Columbia, shares her family holiday tradition of baking cookies with a new favourite: Cranberry Pistachio Trees.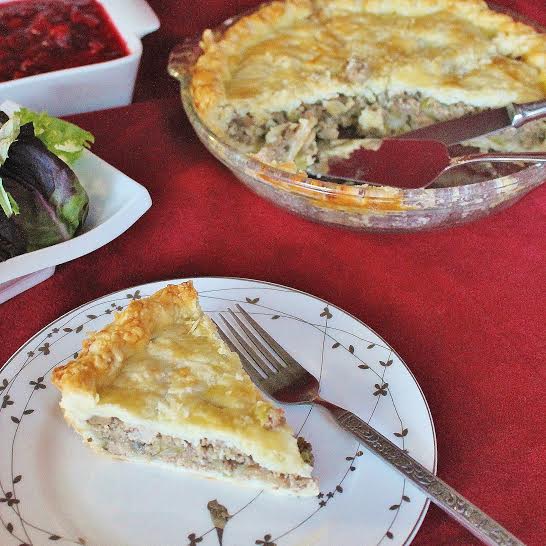 Anna at
Hidden Ponies
from Abbotsford, British Columbia, talks about a crowd-pleasing meat pie, also known as tourtiere. This French Canadian Christmas tradition, with it's enticing comfort-food smell, was adopted by her non-French mother and is being carried on now that she has a family of her own to build memories with.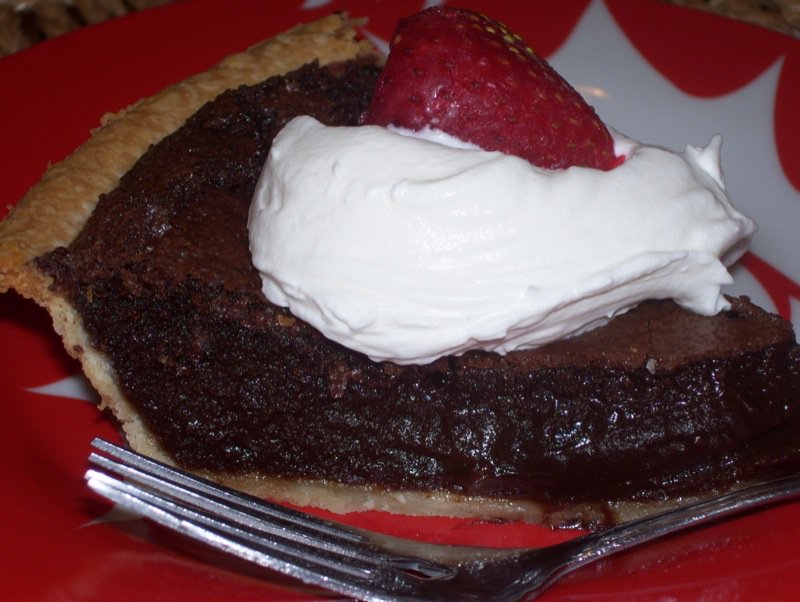 Lesli at
True Sustenance
from Calgary, Alberta has me swooning here as Chocolate Pie is a holiday favourite at her house. Yes, please!
Nadia Helal at
Instantly Personalised Foods
from Montreal, Quebec shares her Christmas tradition memories growing up in Montreal in the 90s.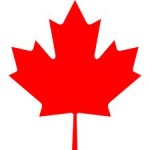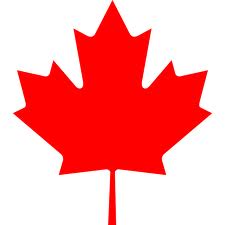 We have over 95 participants in The Canadian Food Experience Project to date.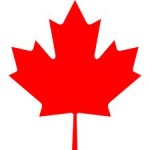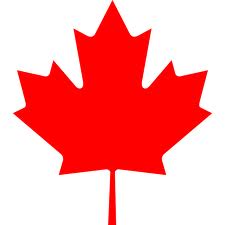 Some did not participate this round, but 36 did. If you are interested in participating, wonderful. It is never too late.