Christmas in November is a "must attend" World Class Culinary Event in the Canadian Rocky Mountains at the Fairmont Jasper Park Lodge
Announcing Chef Lynn Crawford as Presenter at Christmas in November 2014!
Oh, what a gift it was, it really was! This year, Christmas in November at the Fairmont Jasper Park Lodge celebrated its 25th anniversary. It is one of the largest culinary events in Canada, absolute proof that Santa is alive and thriving, as well as a reverie of unexpected indulgent fantasies and frivolities at every turn.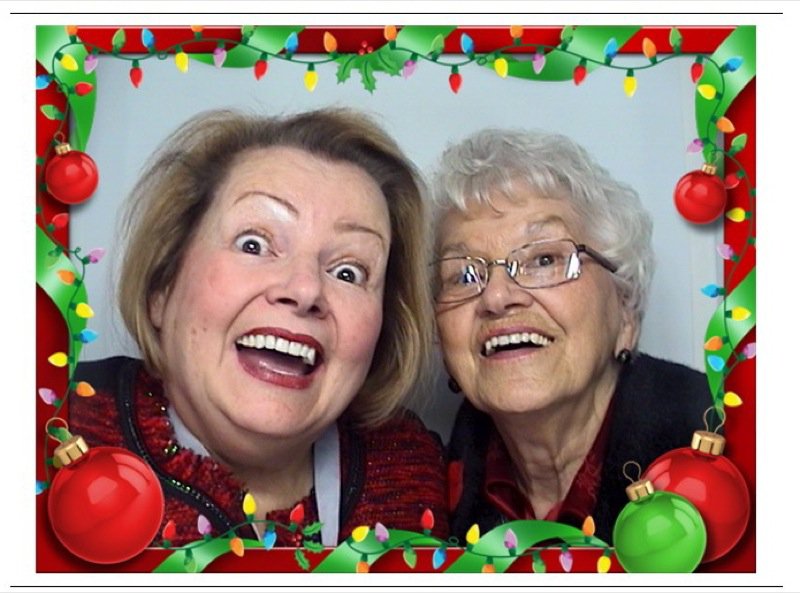 The Jasper Park Lodge video, below, distils the essence of the event, but not the thrill. To experience that, one must attend. Remember that tickle in your tummy the night before Christmas? It is here.
I attended the first time in 2010. 2011 both daughters got married and 2012 and 2013 have found me focused on my parent's health care.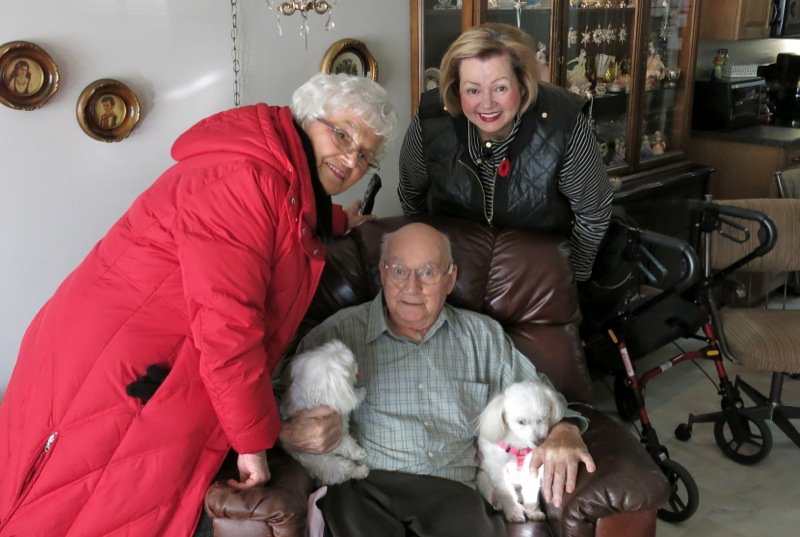 However, this year, mom and I managed to Make it Happen.We left dad at home with my sister and our two fluffy family divas, and packed our bags for some mother and daughter time. What an incredible memory I now have with my time spent with mom. We can be a dangerous pair, together. It is mom that is the ever-ready-bunny!

There are FIVE solid reasons you should attend this event next year and every year after that.
eXtra value for money
Much food, friendship and frivolity
Atmosphere and Ambiance
Service second to none
You deserve it
What's that spell? I say, "What's that spell?" XMAS + YOU. That's right. This is Christmas with the YOU in it! You are the center of attention at every turn and oh, what a time it was, it really was!
eXtra value for money
1165 Canadian dollars is what it cost each of us for everything for 3 nights and 4 days
And I mean, everything:
Transportation to and from Jasper
Three nights accommodation in a Fairmont Hotel room
All you can eat and drink
Classes with Celebrity Presenters include samples and take home handouts
Event Hosts
The latest trends for Christmas preparations and celebrations
Transportation to and from anywhere on site
Gifts and Prizes
Photo Booth and Photo of you with Santa
Live Entertainment
We opted for the bus option from the Hotel Mcdonald in Edmonton to Jasper Park Lodge and back. Coffee and muffins upon arrival. Bag lunches provided. Baggage is tagged for each room on the spot and arrives in it at Jasper almost before you do. Luggage is also picked up from your room and loaded onto the bus going home. These people are like the folks from Apple. They think about what you need before you know you need it!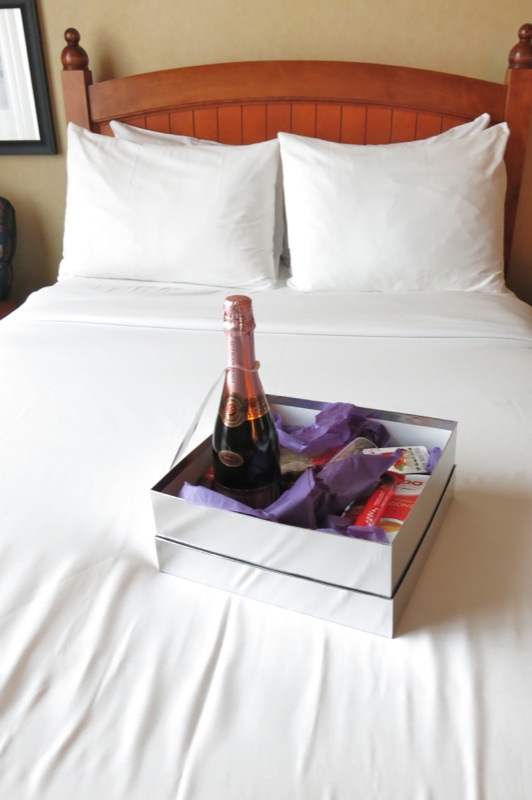 We arrived to a bottle of bubbly on each bed with many other specialties in the box.
The rooms are well appointed and comfortable log cabins for this spectaular mountain location over looking the aquamarine still waters of Lake Beauvert reflecting the mountains in still motion. Nap time. Ahhh!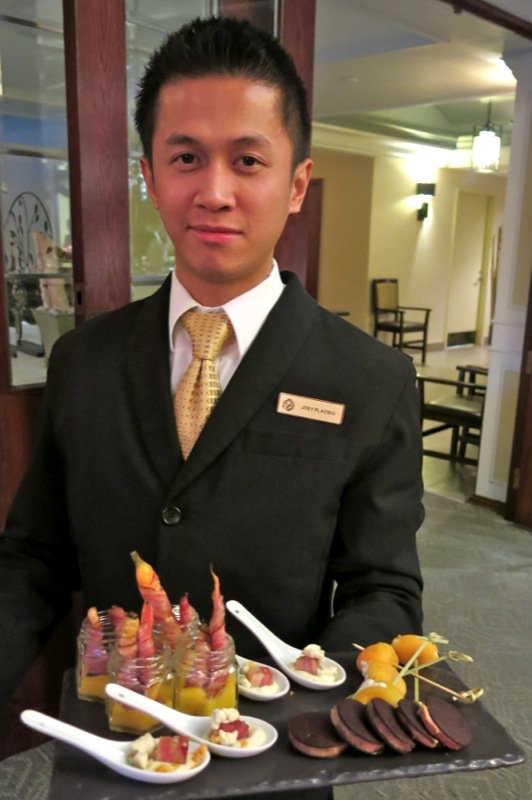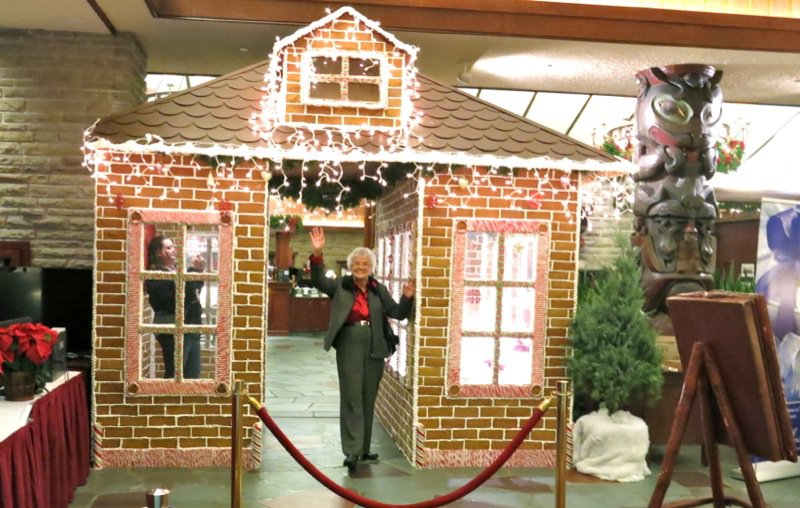 Nope! Welcome reception. Wine. Cocktails. Countless wines and cocktails. And the food? That is another whole article. No one goes hungry here. You don't need to pack snacks. You don't need to buy anything to eat or drink on site. Your package includes more that you can possibly imagine. I promise you. Below are two course of one of our three course lunches to prepare you for what is to come.
One of the perks of this event is meeting celebrity chefs we watch on the food network. At our session, the presenters were (I attended those in bold.): Elizabeth Baird and Emily Richards, Anna and Michael Olsen, Michael Smith, Corbin Tomaszeski, Bob Blummer, Karl Lohnes, Micah Dew, our own Gail Hall, Chris Standring and Keoma Franceschi from Edmonton, Julie Van Rosendaal and Pierre Lemieux from Calgary, and Sue Dunn and Marna Praill from the Jasper Park Lodge. Sue isn't there any longer, but was for so many years, it feels like she still belongs there. They present demonstration cooking classes about Christmas trends each year with recipes and samples, photo ops and chat time. This is a close up and personal, intimate experience. I got great pics of mom with everyone. She doesn't watch Food Network and hadn't a clue who any of these people where at the reception. It was hilarious.
The sense of community that develops over such a short period of time is so Canadian, but takes a great host, or two, to facilitate. I attribute that coming together this year to our hosts Nik Manojlovich and Judy Schultz. Both were second to none. The expansive venue felt like an intimate family lodge. The warmth and inclusiveness each of them conveyed to participant after participant after participant was contagious and a sense of family permeated the mood of the event.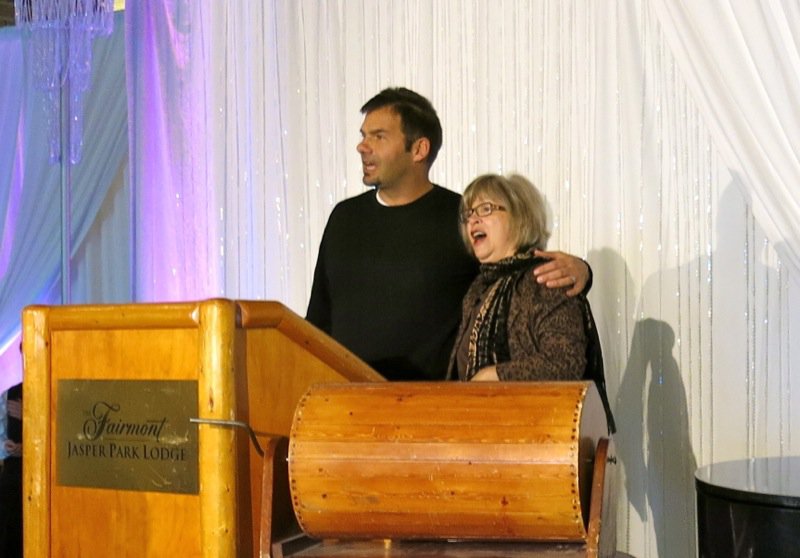 Oh, we missed some things! One cannot possibly do it all. Micah Dew's mixology class is one I am still banging my head against the wall for missing. Everywhere we turned, I was hearing rave reviews about his class. He provided everyone with the latest and greatest recipes for Christmas Cocktails. I am going to get a copy of that little booklet and share one or two with you. This was Corbin Tomaszeski's first year at the event, and he was so well received, I am certain he will be back. And, I am hoping, as I also missed his session. Mom was able to attend and is still over the moon about being chosen to sit at his celebrity table. Trendy appetizers abounded. Surprisingly, one of my standard old favourites that I call "Man Candy" reared its head in about three sessions: variations of Medjool dates stuffed with cheese and wrapped in bacon or prosciutto. The Canadian Living Test Kitchen definitely has that little somethin' somethin' in their tested til perfect recipes. Each appie sampled from Elizabeth Baird and Emily Richards was elevated past expectation a couple of notches. Mmm! Mmm! Chris Standring's craft class fills up early and everyone raved about their take home sconce this year. Have to get in her class next time. I am a crafty gal! Gail Hall and Michael Smith focused on the giving, not the getting and made gifts to package in baskets for loved ones. Slow down Father Time. Slow down. I want to do it all!
And if that isn't enough value for you, let me add transportation when dark or far. Call and your driver awaits. Home to gifts on the bed each day and prizes during the meals. The photo booth was a riot, and included. The night of the Gala, Santa awaits and your photo with him is ready for pick up in the morning at breakfast, also included. It is about 300 a day per person. All taxes and tips, transportation, meals, lodging, snacks, classes and live entertainment. Now, that is value.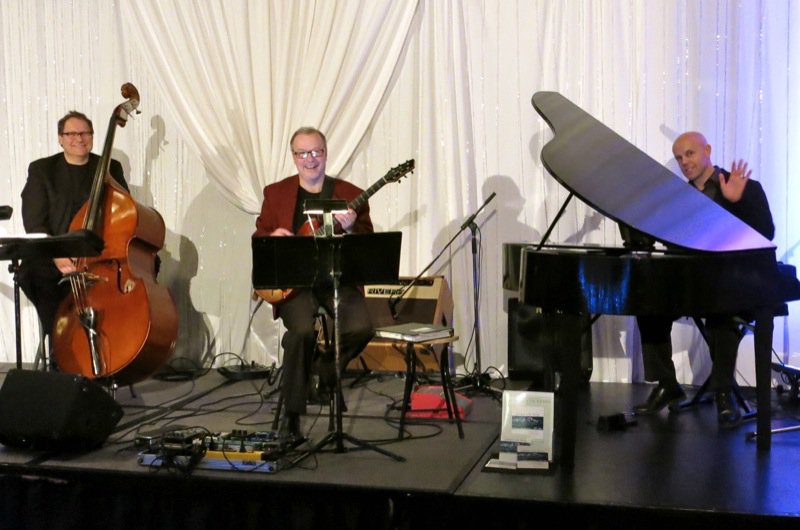 I think I need to repeat that: that is value! I hope that mom and I will make this an annual event, and possibly some friends will join us over time, but we made many there and I cannot wait to see them again!
5 Reasons to attend Christmas in November 2013
XMAS+YOU!
Part 1: eXtra Value
The remaining reasons will follow every day this week as well as two other articles:
Part 2: Much food, friendship and frivolity
Wait to see who we met and what we ate one day for lunch.
Part 3: Atmosphere and Ambiance
What can I say? We are in one of the most beautiful places on the planet.
Part 4: Service second to none
Learn about the attention to detail.
Part 5: You deserve it
Highlights of three sessions:
Michael and Anna Olsen's,
Julie Van Rosendaal and Pierre Lemieux, and
Keoma Franceschi with Teresa Spinelli.
The Founder of Christmas in November: Judy Schultz
Congratulations Elizabeth Baird: A Canadian Food Hero
Full Disclosure: Mom and I paid for our Christmas in November Package as explained above; however, I was upgraded to the Silver Anniversary Package in exchange for writing a couple of articles about the event. I just cannot do a couple of articles. There is simply too much to share. But, I didn't pay for the Silver Anniversary Package and certainly enjoyed it in exchange for my writing, here, and more to come. (Above is Julie's squirrel just before it dove into the chocolate fountain!)