The Fairmont Jasper Park Lodge Staff provide seamless synchronistic service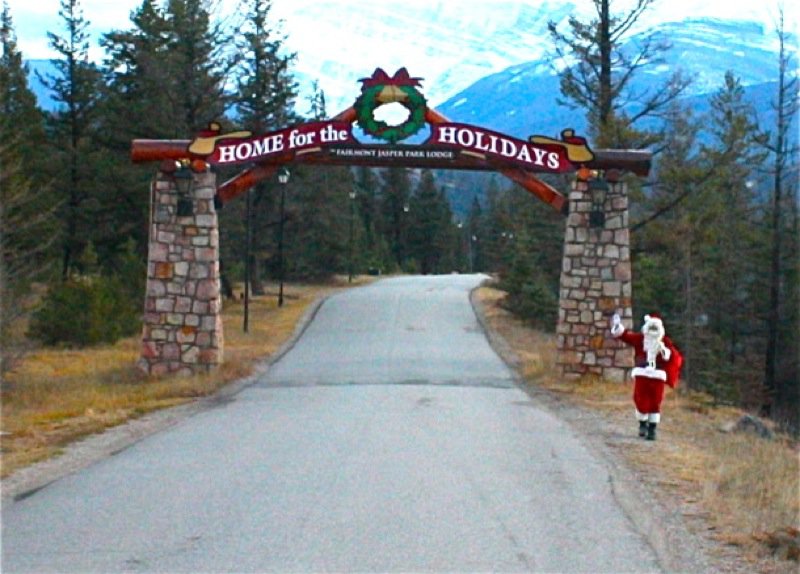 After 25 years, the hospitality offered at The Fairmont Jasper Park Lodge during Christmas in November exceeds expectations at every turn. Accommodating five to six hundred guests for each of three to four sessions requires a committed hard working team with an action plan that is well thought out. There is not one detail overlooked. Rooms are assigned upon boarding the bus, and most do take the buses from Calgary and Edmonton to the event.
Maybe it's dance classes? The synchronicity of service provided by all staffing teams offered an unexpected aesthetic and was gratifying to watch.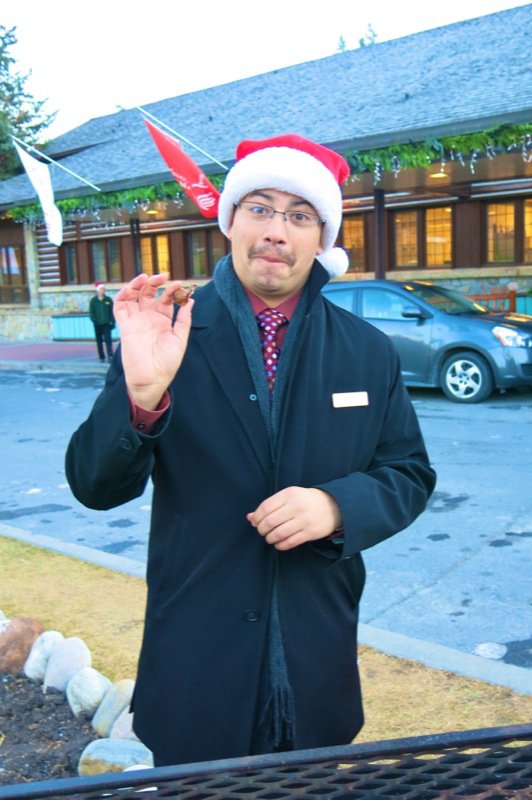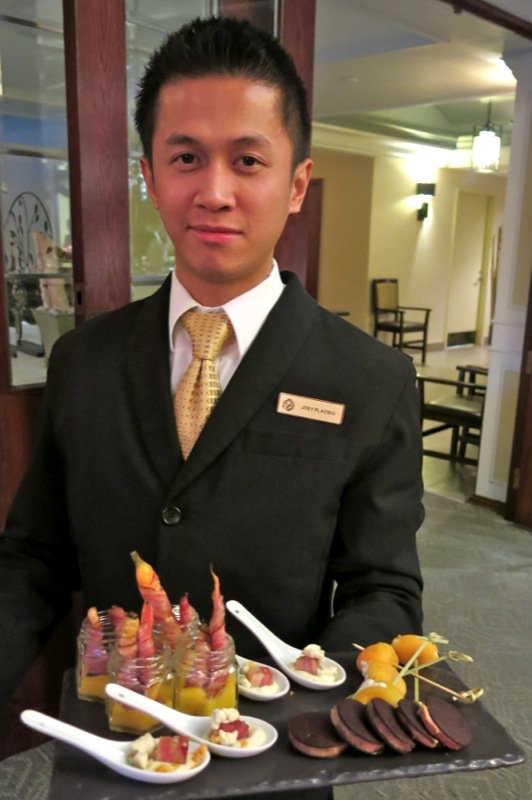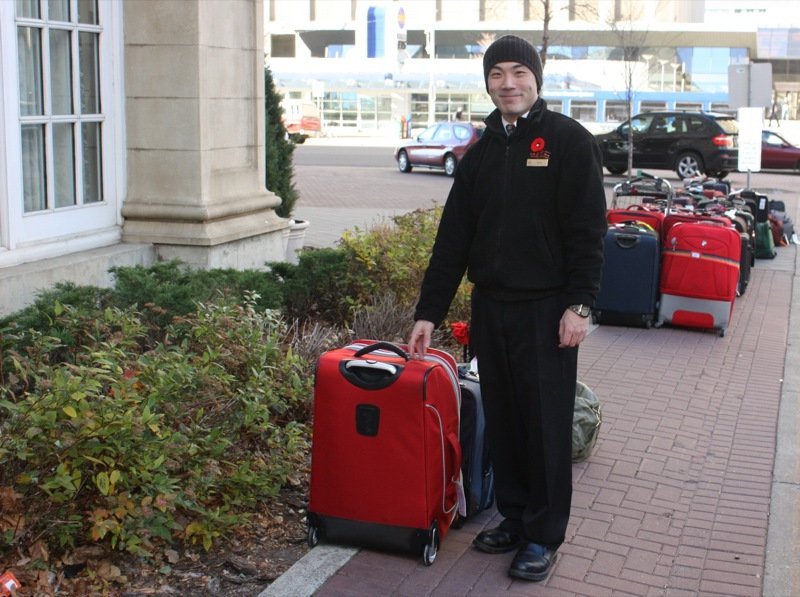 Luggage is loaded, unloaded, and delivered to your room before you event get there. It is also picked up from your room and loaded back on the bus for the trip home. You arrive, key in hand, with only your carrying bags to worry about, and can take time to enjoy the welcome steeped in the true Spirit of Christmas that awaits. That is something one cannot fake. One foot on the ground, and the Spirit of the Season is electric.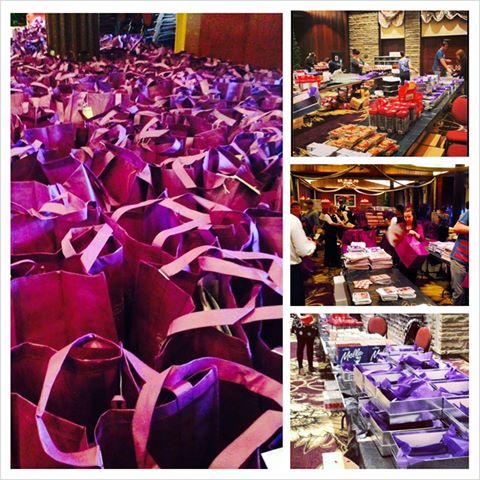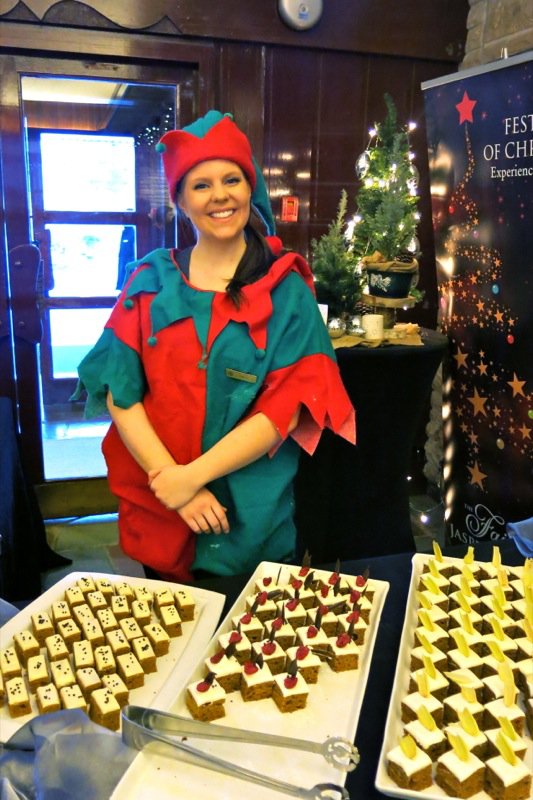 Of course, there was a lot of behind the scenes preparation that took place long before we arrived.
Elves in costume. Santa's hats on bellmen. Smiles, eye contact, the aromas of chestnuts roasting, hot chocolate brewing and spiced cake harmoniously ignite the senses. There is an instantaneous transformation. Joy is in the air. It is everywhere. Weight is lifted off one's shoulders and I walked lighter there.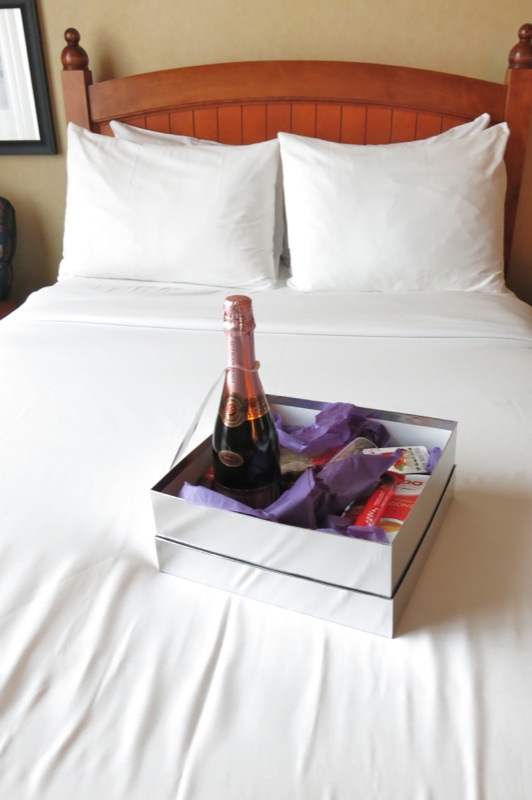 From gifts in the room each day, to be called by name regularly by faces now becoming familiar, it is impossible to not feel at home. And, as Michael Moore would appreciate: safe and secure. This is a crowd that I felt comfortable leaving my lap top computer or purse out around. Probably not a good idea to do that anywhere, but everyone does. Coats and purses are left on chairs to hold seats in rooms. I mean, he sees you when you're sleeping. He knows when you're awake. He knows if you've been bad or good, so we're good – for goodness sake!
Every person working at the lodge contributed to the success of this event, but some really stood out during my stay.
The first was Stefanie Hamilton. She greeted me at the door, introduced me to Sage, and was like a personal guide for the entire time I was there. Obviously, her fairy godmother sprinkled her with an extra dose of fairy dust. There is no human that could do all she undertakes as effectively as she does without a little magic.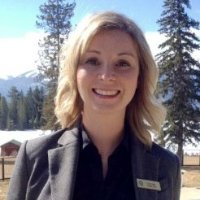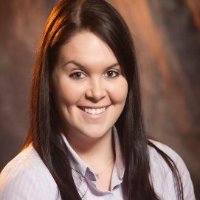 Sage Livingstone was a sparkle. Very much like a little Tinkerbell. Unexpectedly, there she was. Here. There. Just when you needed her or even when you didn't.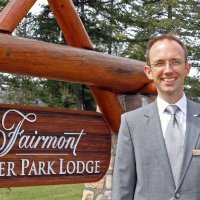 Uwe. Uwe Walters glows. The Northern Lights have blessed him with his own personal aura borealis. Positive energy exudes from every fiber of his being and it is contagious. I couldn't be near him enough as every time our paths crossed, I was invigorated. But, he does wear a soft shoe. You don't hear him coming, he stays only a couple of meaningful seconds, then soft shoes off. Robin Linden was the overseer of the entire event. Standing ovation, please! He is a bit of an enigma. No photo of him on google and no page on Linked-in. All of the impromtu images I took had someone's head in front of his, or he was as blurry as the one above. He is the man on the left and the maestro of this skilled and clever orchestration.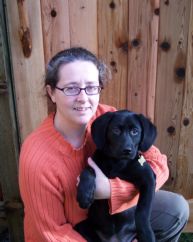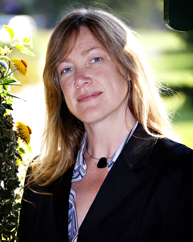 Sue Dunn and Marna Praill were our table-mates: our Celebrity diners as part of the Silver Package. Neither of them felt comfortable in that role and Sue repeatedly said it that Celebrity was a misnomer for her. I disagree. Both have contributed to the vibrancy of this resort for years, though Sue is no longer here, and both were such authentic and gracious dining guests. We dined with these local celebrities whose impact upon the local community is powerful. I could feel it.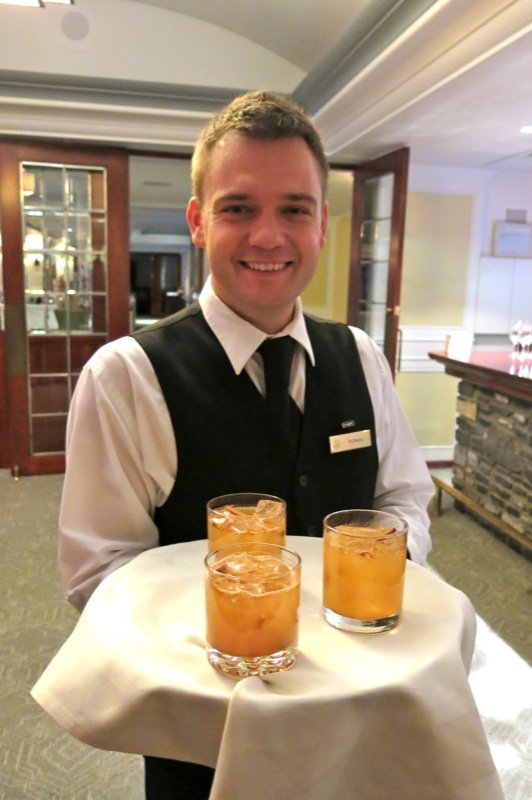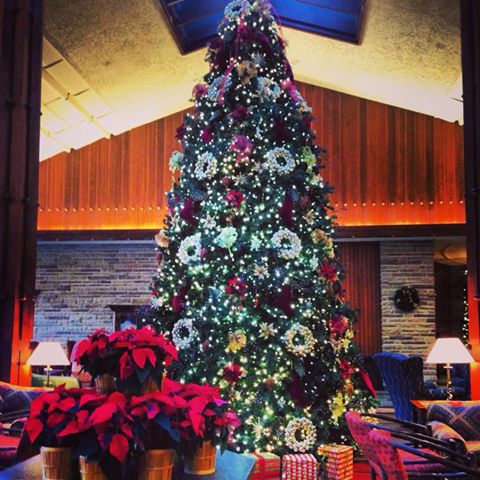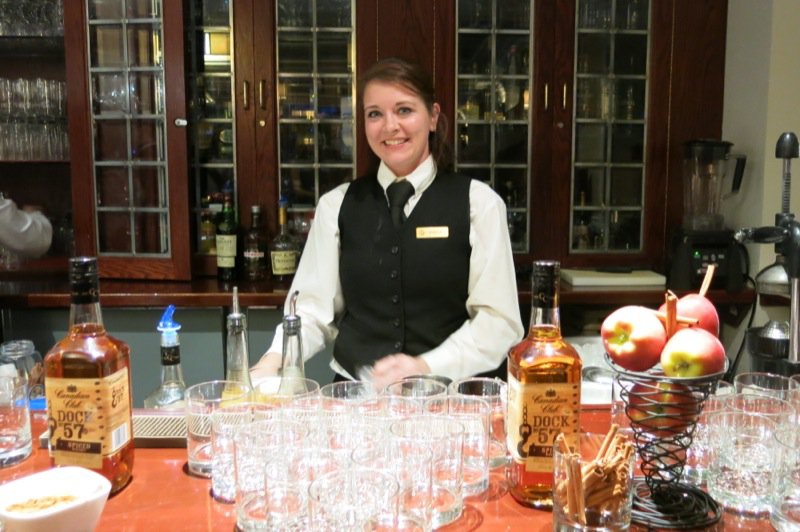 There wasn't a driver, a coat check person, a server, a room service person, a check in person or a member of the staff just passing by who didn't make a consistent extra effort to accommodate any need. And by that, I mean, mind reading. They are very good at that. There must be a special course.
"Can I help you, Valerie?" "Are you looking for…., Valerie?" "Did you know about…" "Here's a little tip…." "Oh, Valerie, you might be interested to know…."
The impact of the entire service staff outside waving as the buses depart was extremely emotional for me. Everyone worked so very hard and stood in the cold smiling and waving and truly looked sorry to see us go: all uniforms in unison, waving and cheering us home. Where else in the world does that happen?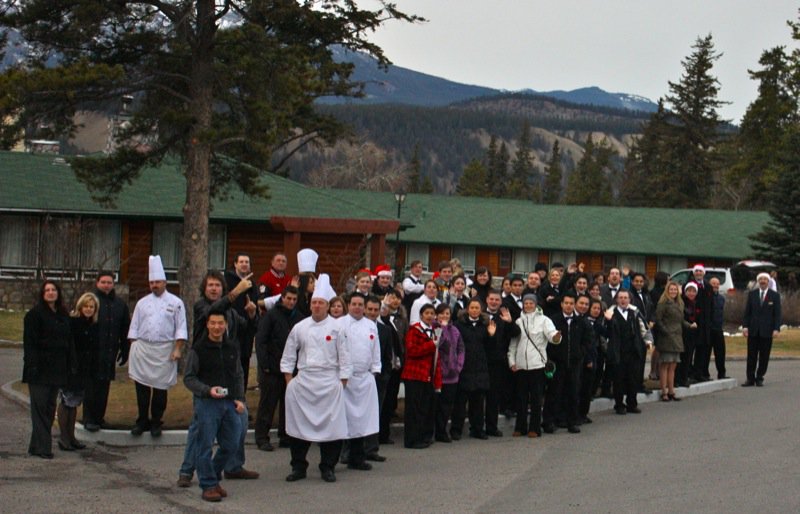 Only in Canada, I say.
What a team. What a time. Thank you, Thank you, Thank you – each and every one.
5 Reasons to attend Christmas in November 2013
XMAS+YOU!
(Above is Julie's squirrel just before it dove into the chocolate fountain!)
Part 1: eXtra Value
Part 2: Much food, friendship and frivolity
Part 3: Atmosphere and Ambiance
Part 4: Service second to none
Tomorrow, the last in this 5 part series:
Part 5: You deserve it
Highlights of three sessions:
Michael and Anna Olsen's,
Julie Van Rosendaal and Pierre Lemieux, and
Keoma Franceschi with Teresa Spinelli
The Founder of Christmas in November: Judy Schultz
Congratulations Elizabeth Baird: A Canadian Food Hero
Full Disclosure: Mom and I paid for our Christmas in November Package as explained above; however, I was upgraded to the Silver Anniversary Package in exchange for writing a couple of articles about the event. I just cannot do a couple of articles. There is simply too much to share. But, I didn't pay for the Silver Anniversary Package and certainly enjoyed it in exchange for my writing, here, and more to come.