Canadian Prairie Potato Dumplings via Italiana

I have tried my hand at gnocchi too many times. I learn best in the apprenticeship role. Reading and watching sometimes work. But, really, it is getting my hands in there and doing it beside a great coach that enables success for me. Nadia taught me how to make pasta. She made so much salsa with me that it lasted me two years, and today, she taught me how to make potato gnocchi. There is no better gift than the gift of knowledge…. and time. Keep that in mind this holiday season. Share a skill.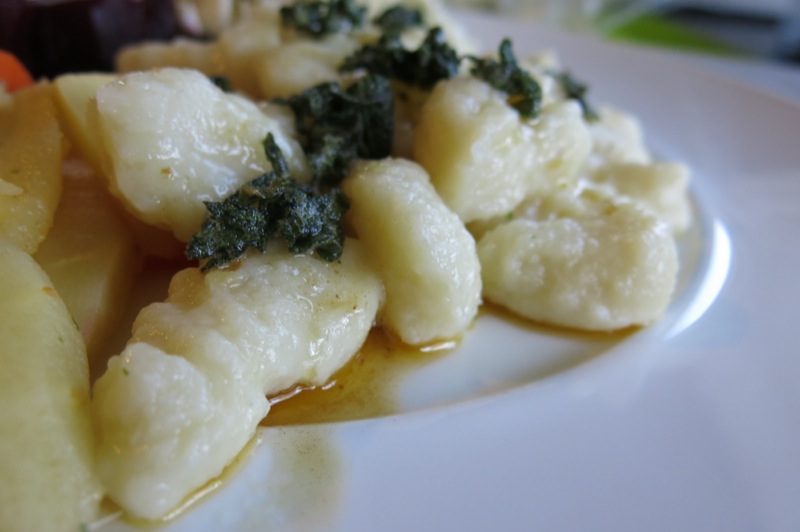 I have always love my gnocchi on the soft side. Nadia prefers hers a little more firm. However you make them, they should be delicate enough to be tender, yet sturdy enough to hold it's own when combined with sauce. These were perfect for my palate, but would have to be a bit firmer to be tossed in a sauce.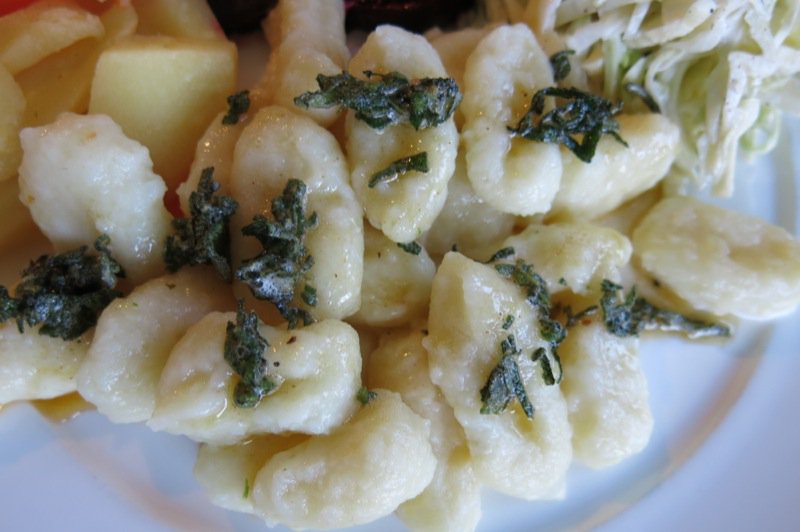 The Sage and Brown Butter Sauce poured over these delicately soft, pillowy morsels was divine.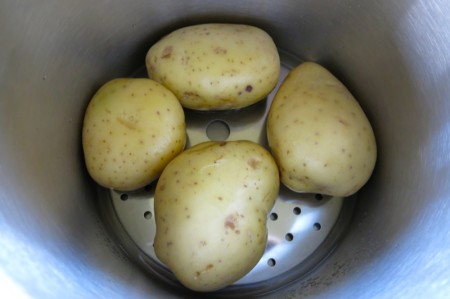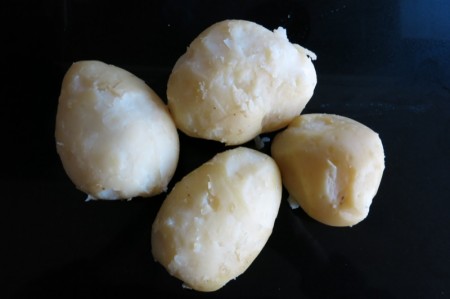 Nadia brought her pressure cooker as I don't have one. Maybe that is a mistake. She convinced me that the texture and flavour of food cooked in one is significantly better. The potatoes were large, cooked to perfection, peeled and riced.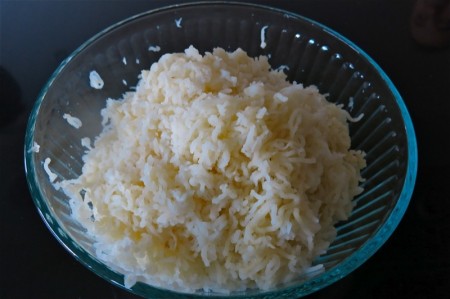 One egg and 2 cups of flour with 4 potatoes. Add salt. Easy? Who knew? Well, I can tell you that this is not my first gnocchi party. Believe me. I have fumbled my way around my kitchen more than a few times trying to make gnocchi from what I have read and by watching it being made on YouTube and TV. Nope. I certainly made something edible, but nothing that I wanted to repeat. I learned to be afraid. Anyone else afraid of a dumpling? I am not afraid of failure. Clearly. But, was definitely afraid I would never succeed.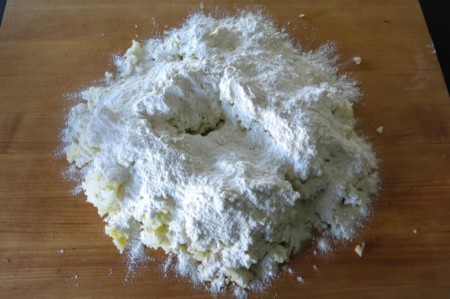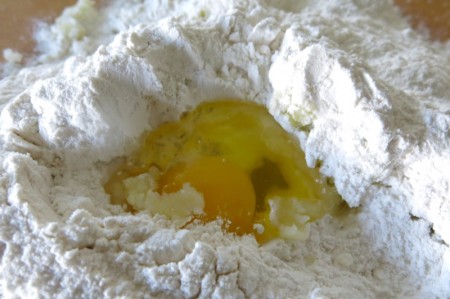 Nadia is a good teacher. Her practical "this is too easy" approach really does build confidence. The process was similar. Potatoes with flour, well in the middle and there goes the egg.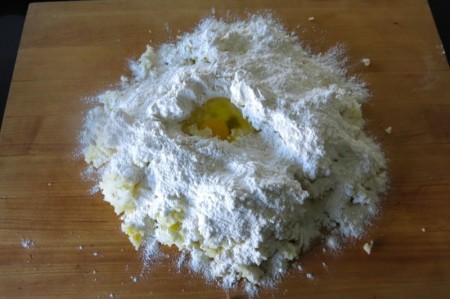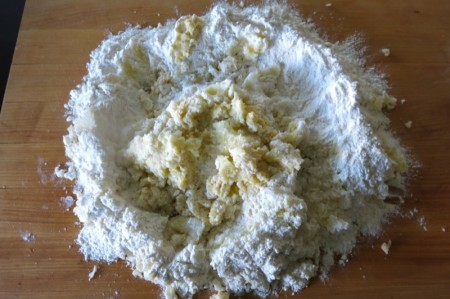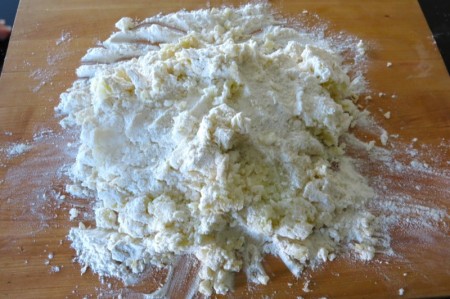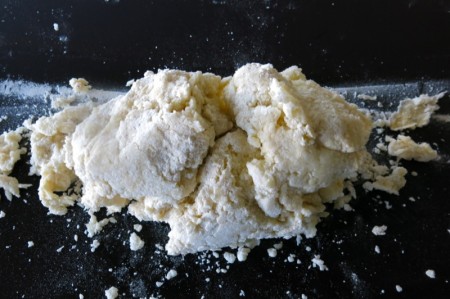 The dough came together remarkably easily and beautifully. Soft as a baby's bottom.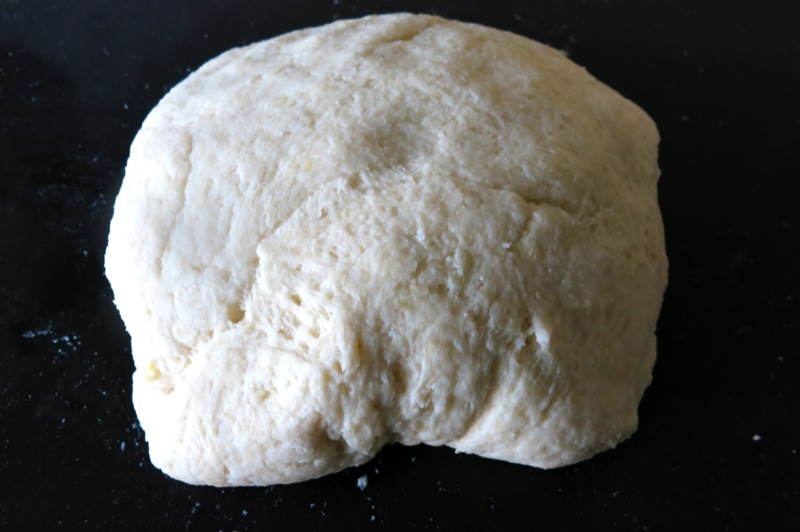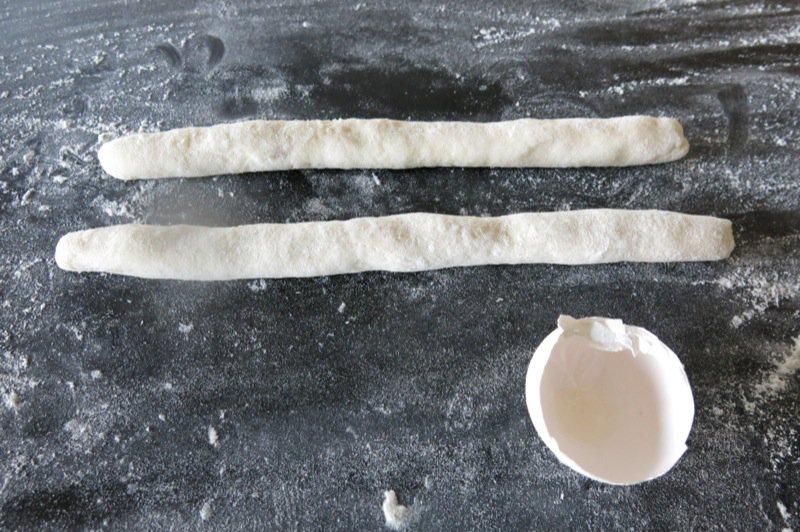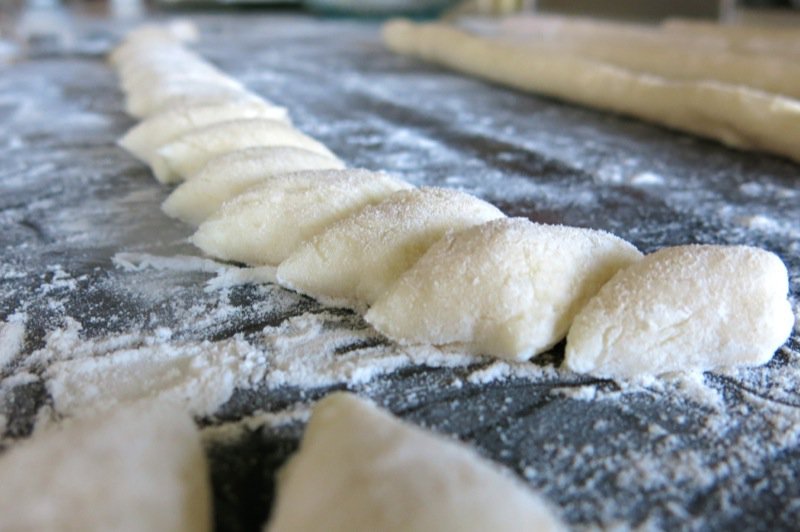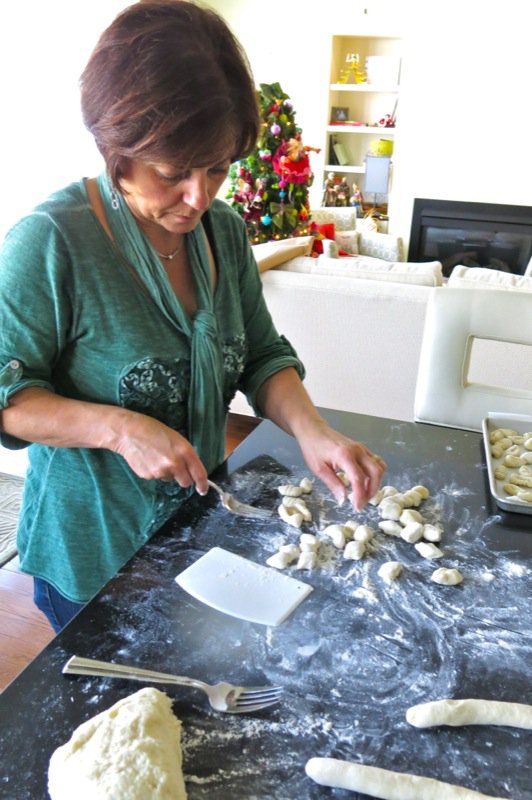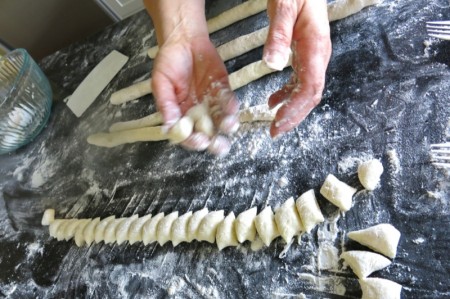 Forming each shape was so easy once she showed me, that I was dumb founded. I have seem many a celebrity chef on food Television explain how to shape a gnocchi, and none were done like this chic little Italian mama. Dumpling on the fork, sideways; thumb on dumpling, push down and roll it off the tines of the fork.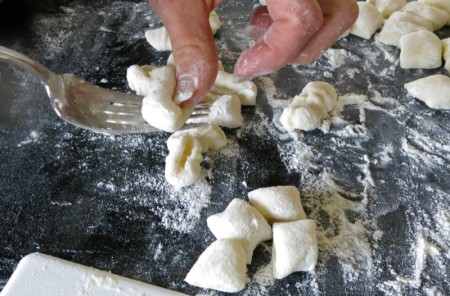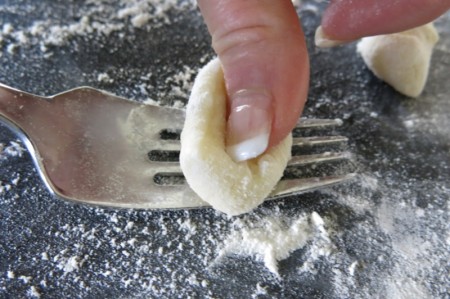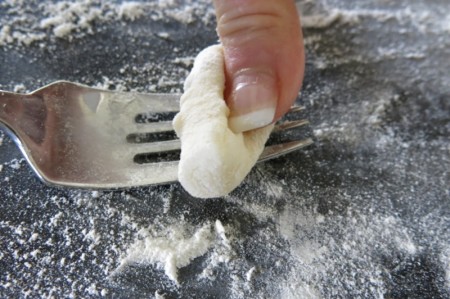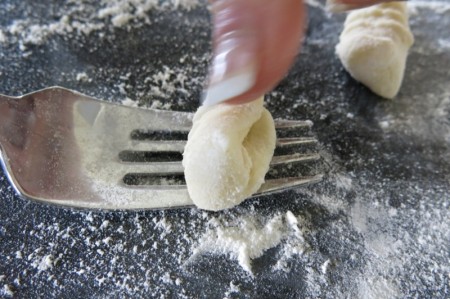 Lift thumb up the minute it rolls off the fork. The hole from the thumb in the back of the dumpling will retain the sauce, as will the ridges on the front created by the tines.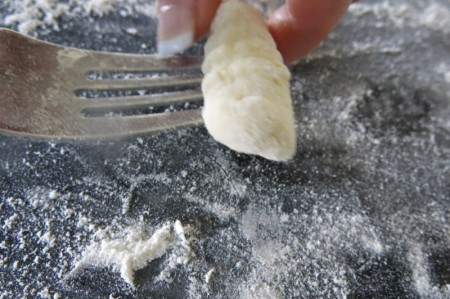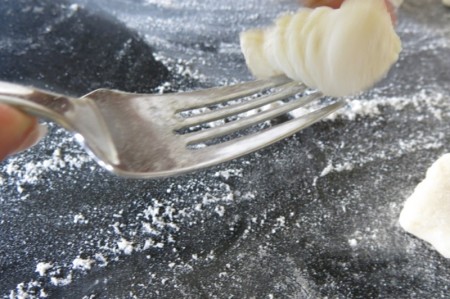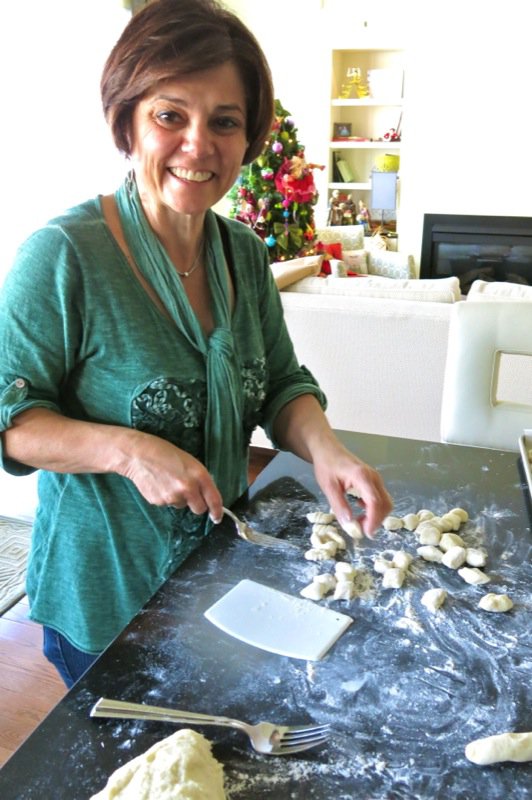 She kept wanting to add more flour to the dough instead of to her hands, as that is what she does to make the firmed version. Yet, I encouraged her to persevere to make them softer. However, they should have a firm skin that gives way to a velvet creamy sensation. Mine did not have a firm skin. Nadia's do… and they do give way to a velvet creamy sensation. I have had her Buttercup Squash Gnocchi and it was deeevine. So, lesson learned. Loved this batch, but will take the advice of my mentor, and work in a bit more flour to develop that necessary skin that enables the gnochhi to be tossed in a sauce.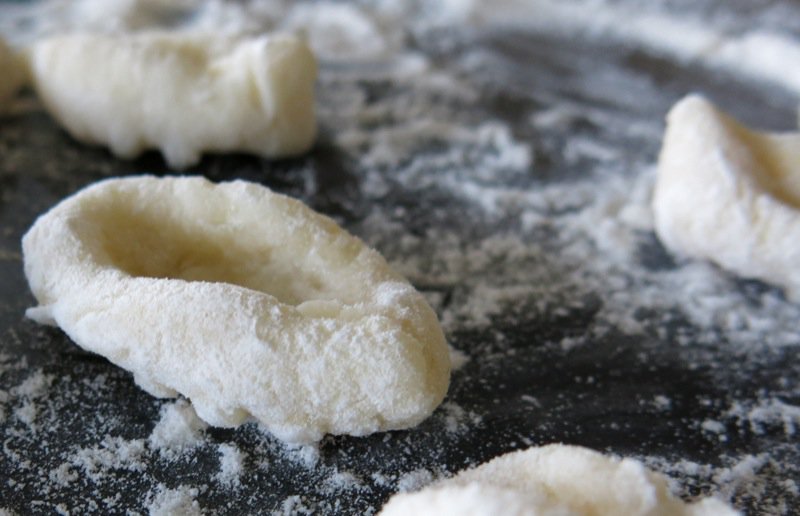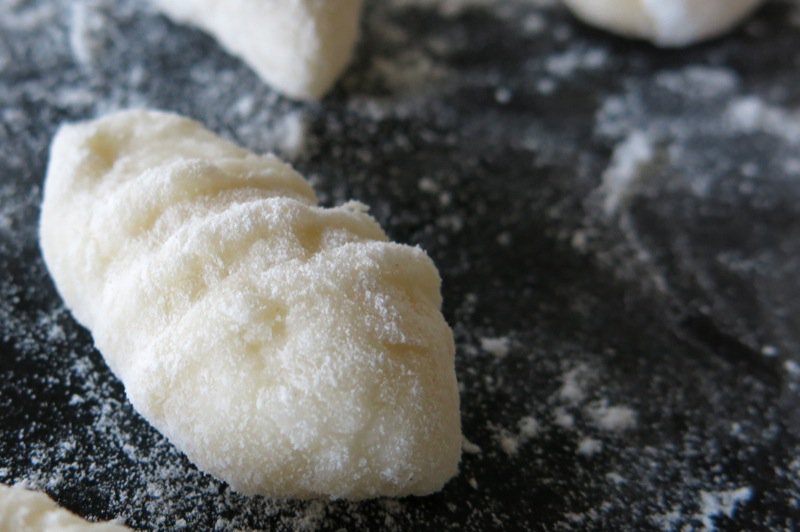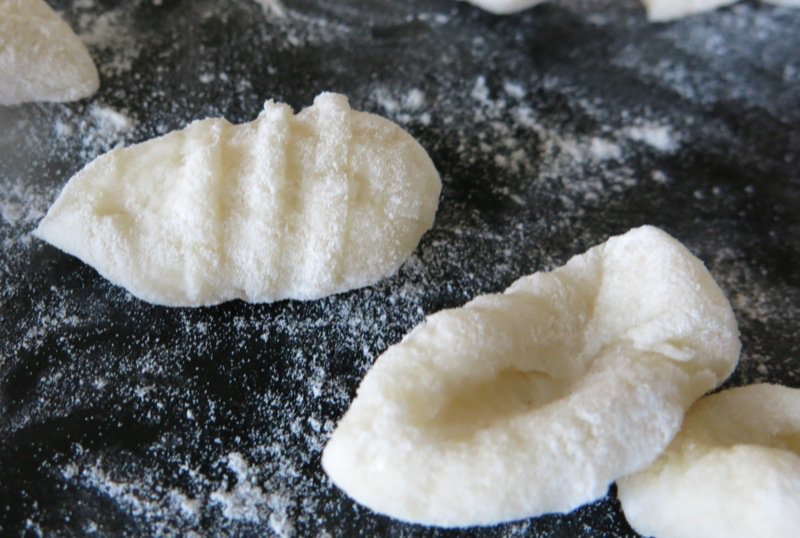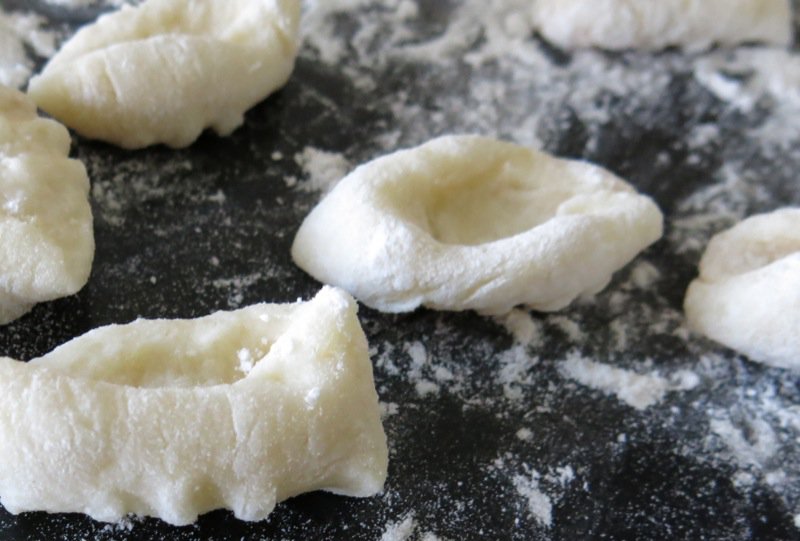 After tossing the dumplings in flour, they were laid on three parchment covered cookie sheets and frozen individually. Then they were packaged in ziplock bags, labelled and dated.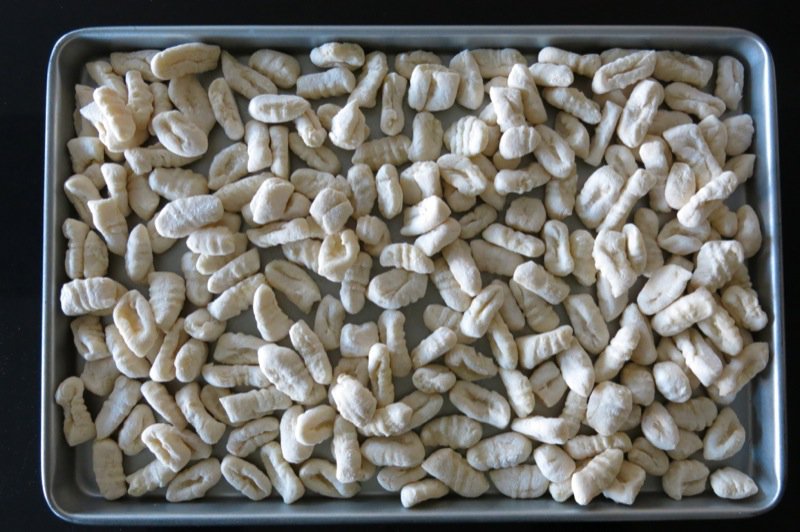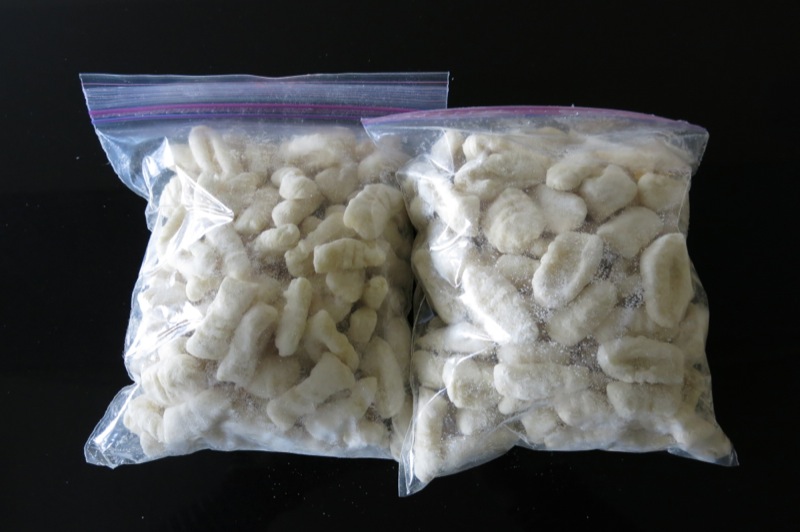 Nadia did have me test a few Gnocchi as we were making it. She was concerned they were so soft they may fall apart in the water. This is a best practice when making gnocchi. Test the first few to ensure you are getting the texture you want. Fresh or frozen, this is one dumpling that tastes pretty much the same both ways. It freezes beautifully.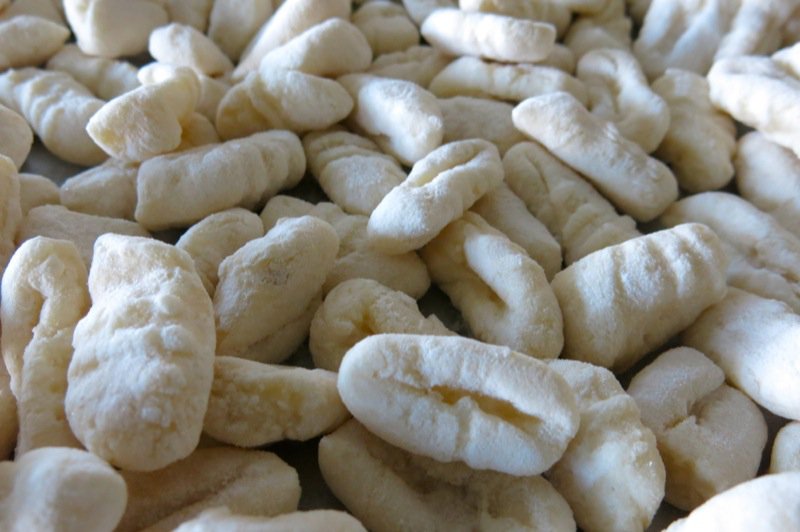 Emerge the frozen pasta in hot boiling salted water. When the dumplings pop to the top, scoop them out, toss in the sauce and serve immediately, Be prepared to immerse yourself in the bowl until it is empty. There will be no time to talk.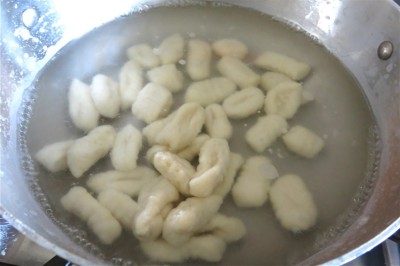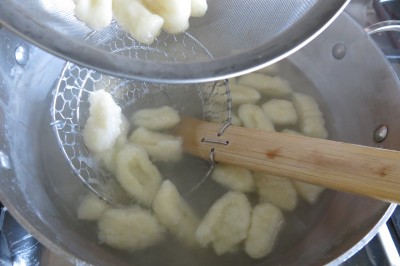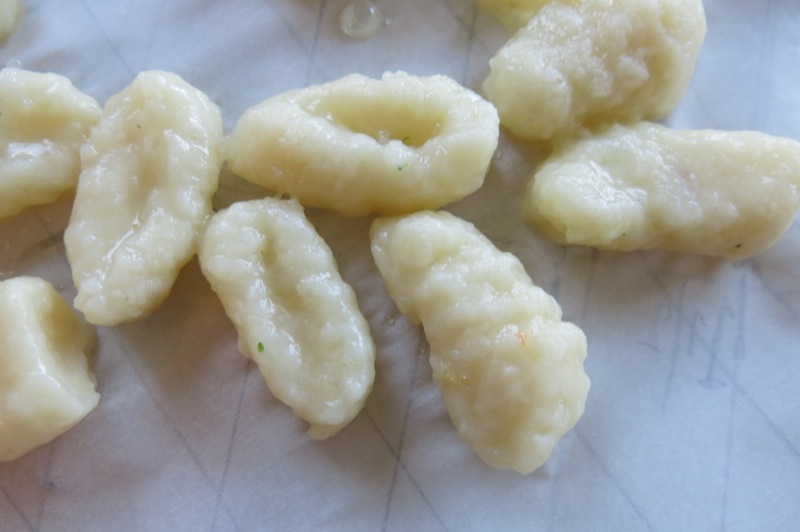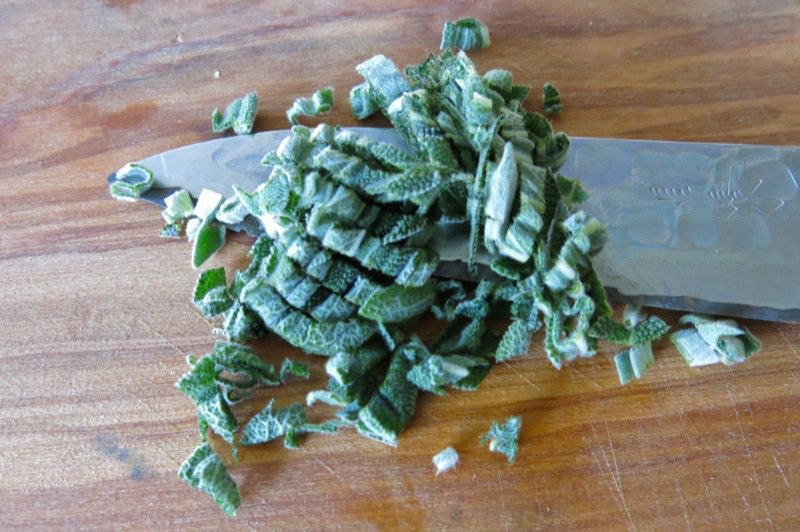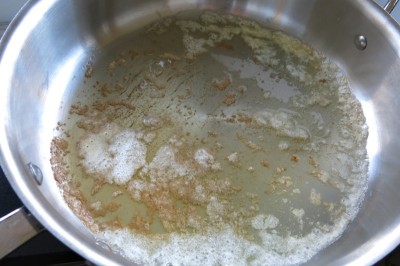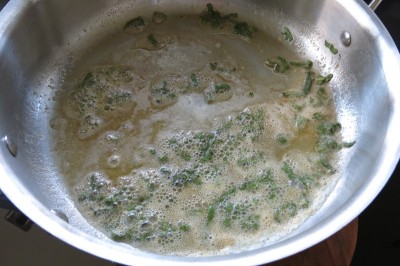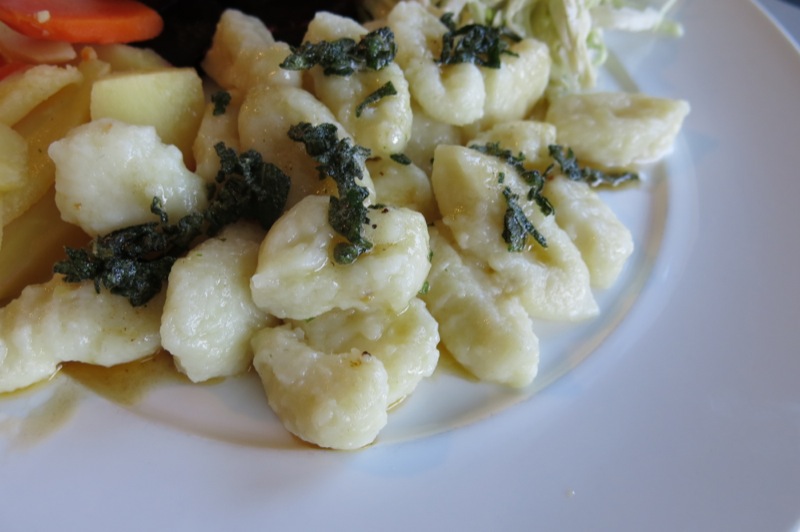 The Sage with Brown Butter Sauce was perfect. The dumplings were too soft to be tossed in the sauce, but poured over each gnocco were nutty and salty and pillowy soft scrumptiousness. Once again, thank you, Nadia!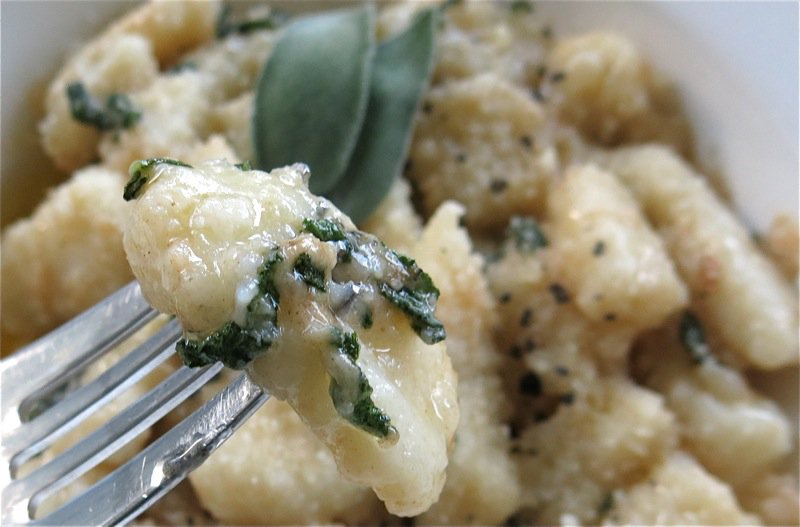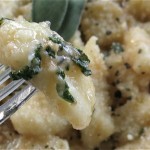 Nadia's Homemade Italian Gnocchi
This no-fail homemade gnocchi recipe will become a staple in your family after the first time you make it: delicious, nutritious, economical and so easy.
Ingredients
4

large Yukon Gold potatoes

2

cups

flour

1-2

teaspoons

salt

1

egg
Instructions
Pressure cook the potatoes for best texture and flavour; cool

Peel potatoes; put through a potato ricer

Place on pasta making board or good working surface

Make a well in the centre of the potatoes; add the flour over the potatoes

Crack the egg into the well: mix the egg with your fingers, incorporating the potato flour mixture as you extend into the walls of the well

Combine all ingredients; knead gently a couple of times

Lightly flour the working surface

Section off small portions of dough: roll into even ropes

Cut into even bite sized pieces
Making the Gnocchi Shape:
Using a fork, place a portion of the dough on the fork

Place your thumb in the middle of the dumpling, and roll it back off of the tines of the fork in a rhythm that indents a hole in the back for capturing the sauce and tine marks in the front

While making dumplings, sprinkle flour over them and place on parchment covered cookie sheet, not touching

Cover with a towel until ready to cook, or freeze on cookie sheet and transfer to a ziplock bag (label and date) for later use