A Traditional Holiday Recipe for the Feast of the Seven Fishes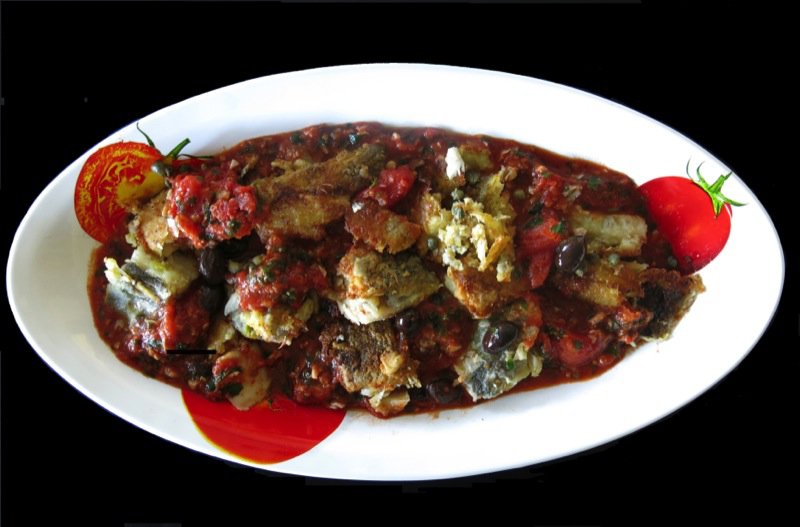 There is something about Baccala that is compelling. Its history. Its staying power. Its prominent place on the Italian Christmas Eve dinner table during The Feast of the Seven Fishes. Possibly the expansive variety of delicious recipes that can be made with this salt cod add to this personal appeal. The ultimate favourite of mine, and interestingly, the oldest recipe on record: Baccalà Mantecato. This is how I came to love Baccala. The white creamy paste made from beating the reconstituted salt cod into succulent submission (sometimes taking well over an hour) hits the palate's high points: salty, savory, lush and rich.
It is so much work to make Baccalà mantecato and I am the only one in the family crazy over it. Everyone likes it. I do cartwheels over it. So, I try different dishes with the Baccalà. I made a deep fried baccala ball last year with the paste on the inside. Not worth the effort as many didn't even eat a hot one. This year, I decided to make Baccalà alla Napoletana. Tomatoes, capers, olives and fish with parsley? Even the colours of Christmas in the dish held appeal.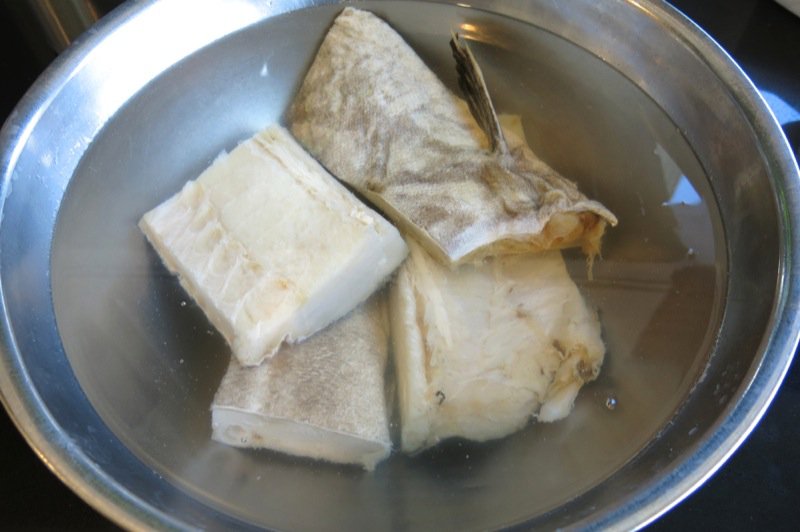 Baccalà must be reconstituted for two days or more in ice cold regularly changed and preferably constantly running ice cold water. It takes focus and remembering, but is not hard to do. It smells mildly fishy near the bowl.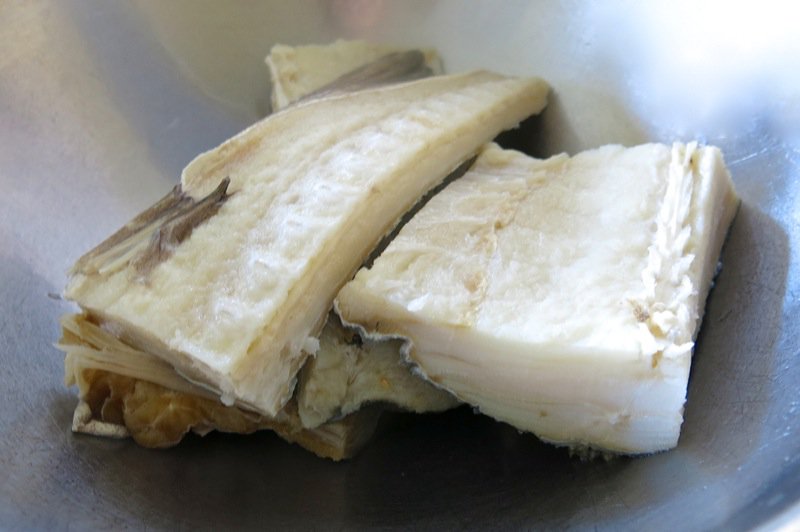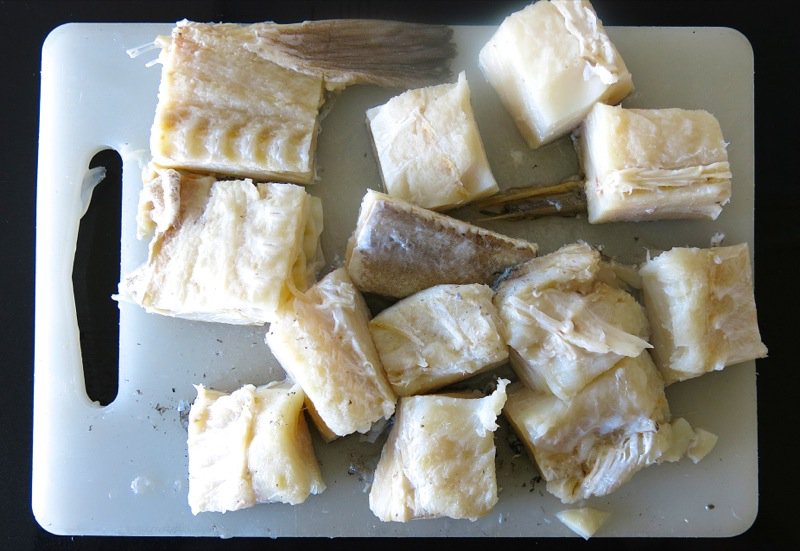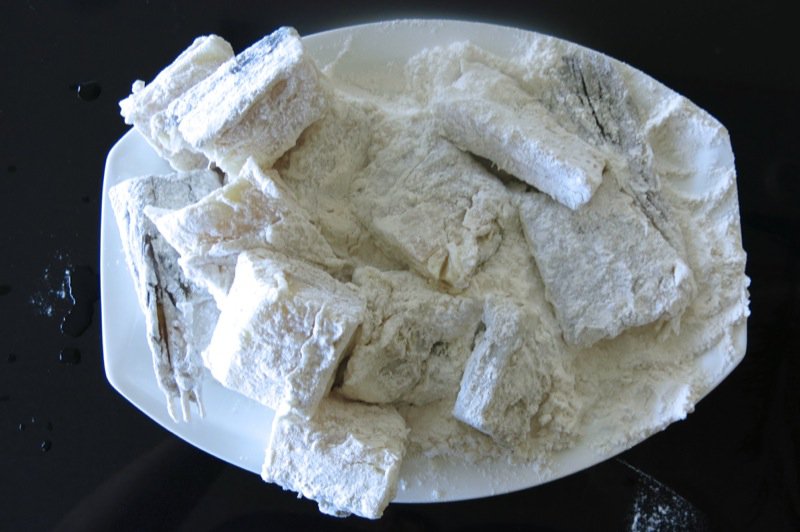 I am constantly making excused for cooking food I am well aware that some, or even most, people in my family will not like. This was a dish that held potential, but I knew that baccalà is baccalà. It is not fresh cod. It has a chewier texture and a fishier flavour than fresh cod. This is part of its appeal and also its downfall. It is most definitely an acquired taste. Surprisingly, Baccalà Mantecato is complete bliss without any fishy flavour and is the dish that is the exception.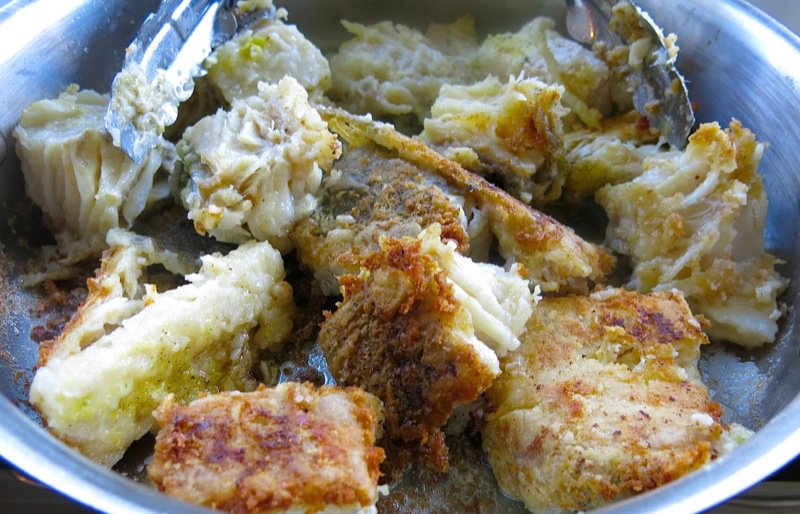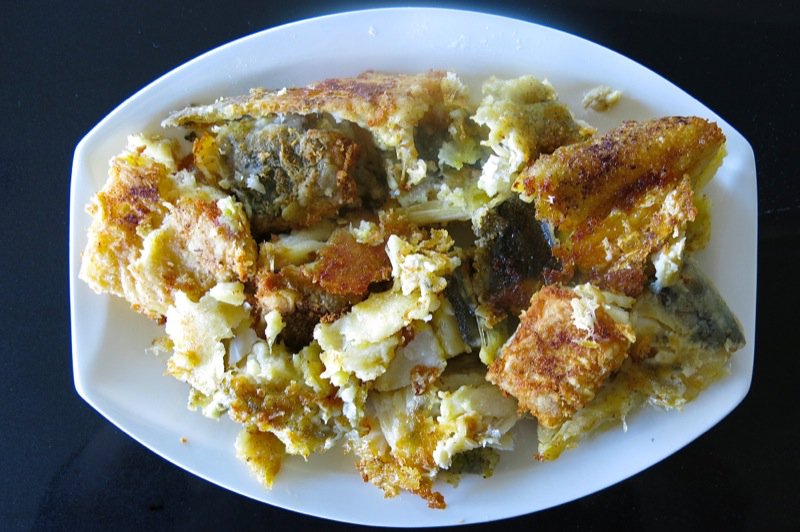 The reconstituted salt cod was truly delicious. Chewy. Fishy. Deliciousness.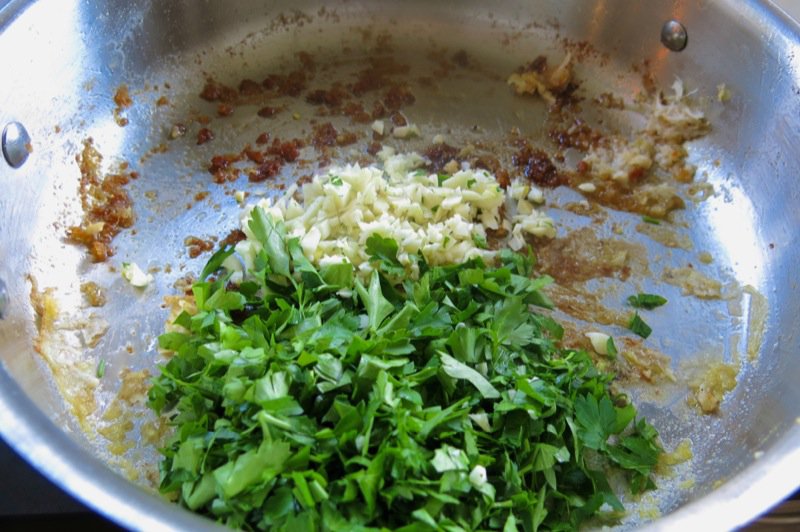 The sauce was made directly in the pan after the frying with the fried bits adding to the flavour: lots of garlic and parsley.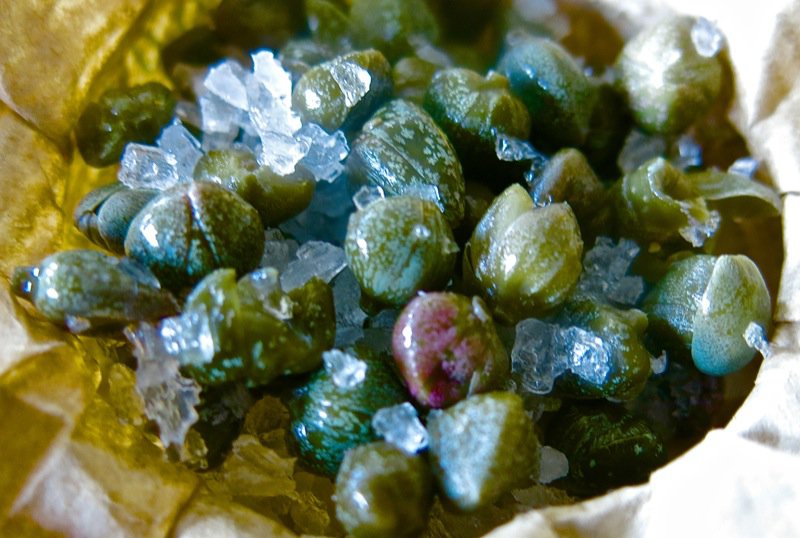 Salt cured capers are the only ones to buy. This is the traditional caper preserving method and after a quick rinse, the texture of each caper bursts with briny flavour. The smaller capers are the sought after capers in Italy. Bigger is not always better.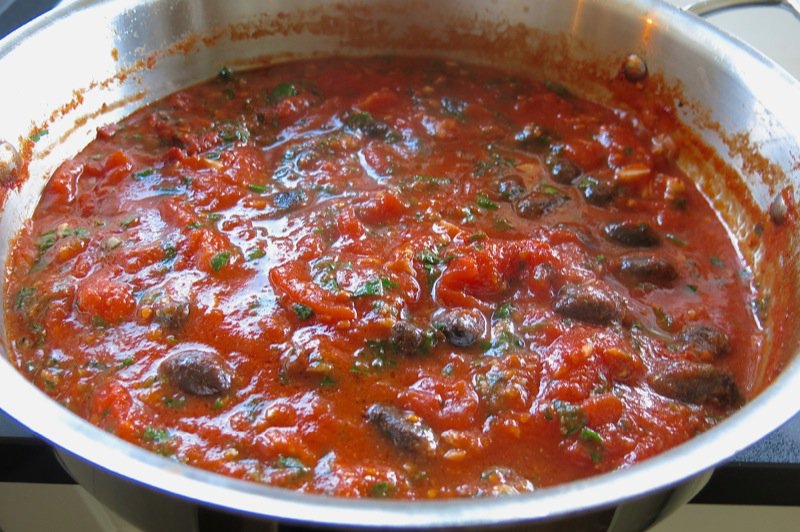 I go weak in the knees for caponata flavours, and this sauce holds a similar profile. One of my favourite recipes is my Eggplant Caponata.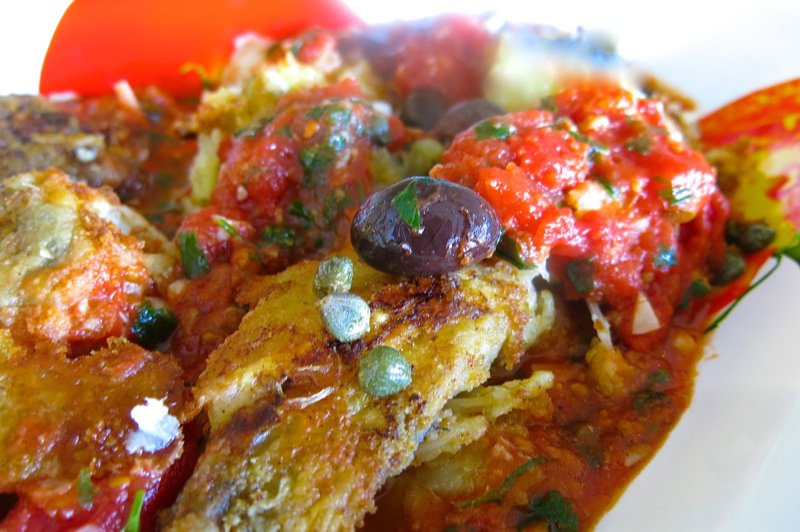 I was tickled with this dish. It looked gorgeous. It turned out exactly as I had hoped it would. The flavour components were as I expected them to be.
No one else liked it, but I believe many other would. Millions, actually. It is a classic recipe for Baccalà alla Napoletana. I will also be making this again, but with fresh cod. There is no doubt in my mind the entire family would love this made with any similar fresh white fish. It was the texture and the fishiness that was off putting to each person.
Still, I am happy I made it, pleased I offered this opportunity to my family to taste it and learn about their palate and a traditional Italian dish. Next year, I will make a batch of Baccalà Mantecato. It has been a couple years since I have had any and I crave it now. By December of 2014, it will be a stark raving craving.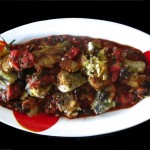 Baccalà alla Napoletana
This Traditional Southern Italian recipe is often served at The Feast of the Seven Fishes on Christmas Eve. That is what I have started to do with my family, so there is just a small dish made, enough for a taste.
Total Time
1
hour
15
minutes
Ingredients
1

kilo of Saltcod

4-6

cloves

of garlic

, minced

one bunch of flat leaf parsley

, leaves only (and tender stems) chopped

Olive oil

500

g

canned DOP Tomatoes

1/2

cup

to 1 cup Gaeta or Nicoise olives

1/4

cup

capers

1/2

teaspoon

freshly ground pepper

, or more to taste

Salt

, as needed, to taste (olives, baccala and capers are all salty)
Instructions
Two Days in Advance:
Soak salt cod for up to 48 hours in several daily changes of cold water
Instructions for the Cod:
Drain cod, pat dry, and cut into serving pieces; small if not the only main dish

Flour and season pieces of cod; fry in large skillet over medium high heat in olive oil

Drain paper towel
Instructions for the Sauce:
Pre-heat oven to 350F

In the same large skillet used for frying the cod, very lightly saute a soffritto of the minced garlic and chopped parsley in olive oil until it just begins to give off its fragrance

Immediately add tomatoes and simmer gently for 5 minutes

When tomatoes start to melt into a sauce, toss in capers and olives

Transfer sauce to oven proof serving dish; gently add fried baccala to the pan and place in preheated oven for 30 minutes, uncovered, to reduce sauce

Remove from the oven, sprinkle with more chopped parsley for color and serve