Seafood Casserole: A Rich Delicious and Decadent Luxury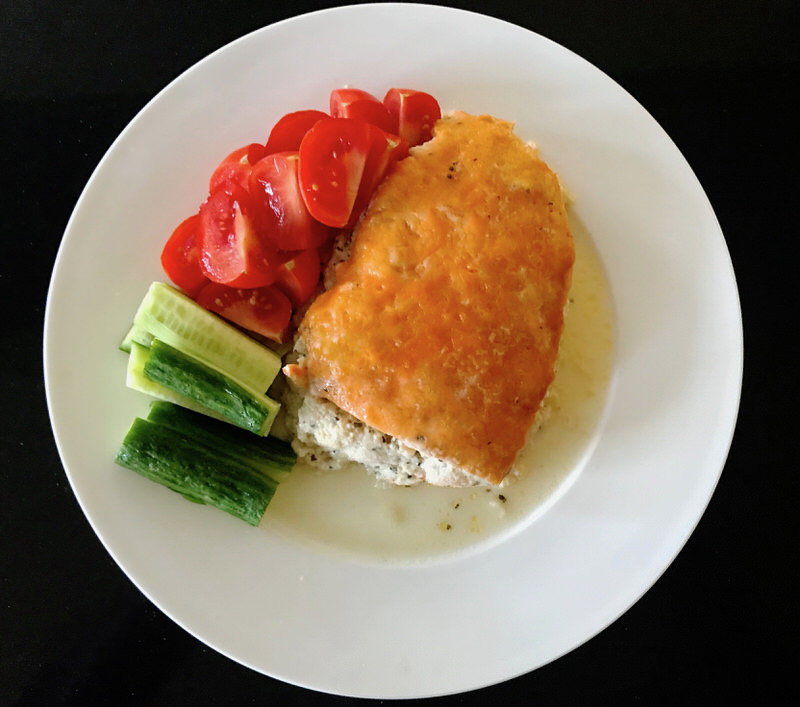 This seafood casserole doesn't look fancy or plate beautifully, but I promise you, it is mighty tasty.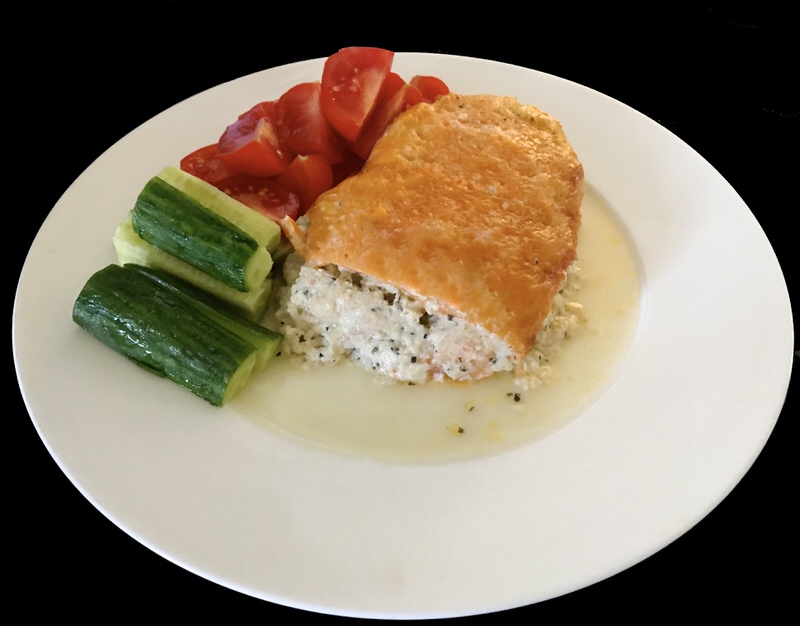 Crab, shrimp and scallops packed into a sumptuous herb and cheese base produce a lively dance between texture and flavour on the palate that is deeply satisfying.
Seafood Casserole: Step by Step Instructions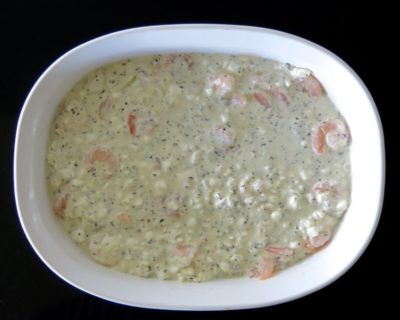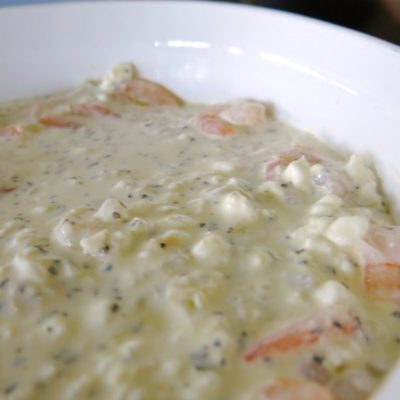 Cottage Cheese, cream cheese, onions, eggs and basil provide the custardy pudding for the casserole base.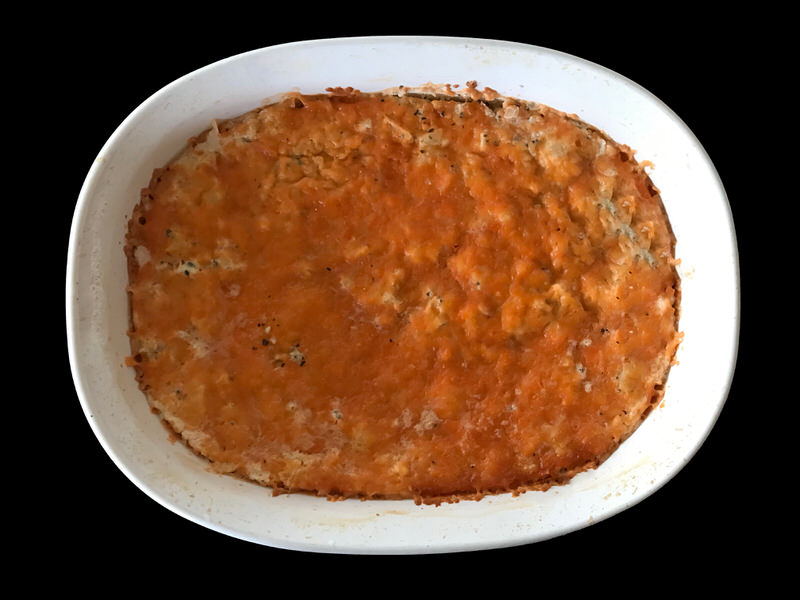 Seafood is strained, drained, patted and pampered, then gently stirred into the mix and topped with more cheesy goodness.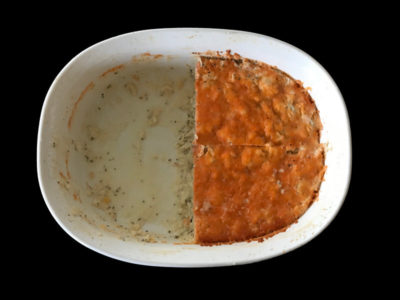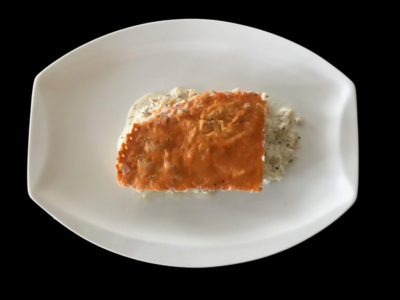 Baked, sliced, and served satisfying and scrumptious. What more could one ask when a hankering for a treat rears its head and begs to be addressed.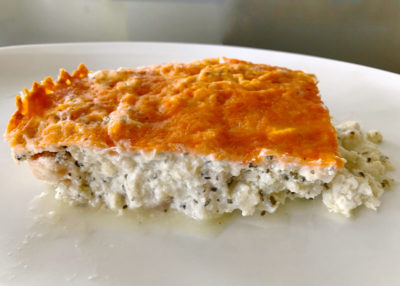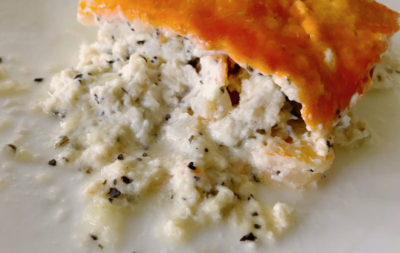 This is the answer to any feelings of deprivation and definitely your answer to a meal that everyone in the family will appreciate.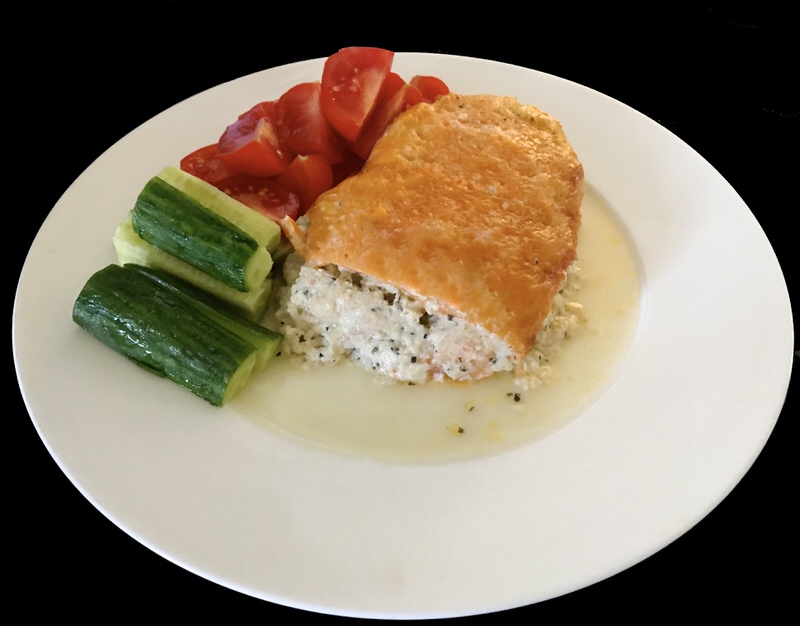 Rebooting your gut health doesn't have to be painful. It simply requires discipline and planning which can be translated into a little long overdue self-love.
This recipe is delicious whether on or off the Total Reboot Health Program and I was inspired to create it from the Seafood Lasagna Recipe my family loves. So, if you want a more substantial dish, make that. Both are rich. No doubt about it. Both are really delicious. This one is gluten-free. My family prefers the lasagna but were tickled to find how much they enjoyed this one.
This Seafood Casserole recipe fits the bill, though it is definitely on the "rich" side of the spectrum as this main has a lot of fat with the protein. It is fine to indulge in cream cheese and butter and such fats on occasion and that's why this dish is such a treat. Most fats judiciously consumed in the Total Reboot are healthy fats like non-GMO organic Coconut Oil, avocado, olive oil and the like. But, drumroll please, a small serving comes in at 11 grams of fat and a whopping 31 grams of protein with only 5 grams of carbohydrates. Most people would eat the larger serving that would have 22 grams of far, 61 grams of protein and 10 grams of carbohydrate.
Seafood Casserole: Does this recipe meet the requirements for Phase 1 of Evolv Health Total Reboot?
When rebooting your gut health and transforming your metabolism to a fat burning one a great frame of reference is the 25% carbohydrates, 25% protein and 50% fats daily intake. That is why this dish would be perfectly paired with a crunchy fresh side salad. This is not a diet that puts your body into ketosis, but a way of eating that promotes optimal health for your body and the opportunity for it to return to its original fat burning state.
Let's do a check… is the seafood casserole….
Simple, Delicious, Nutritious and Economical Food? Yes! This means easy to find ingredients, an "easy-to-make" recipe, tasty, nutritious (foods from the Total Reboot Phase 1 List) and economical (cost effective).
High in Fat and Low in Carbohydrate Foods? Yes! This can be determined by using My Fitness Pal and inputting a 25% Carbohydrate, 25% Protein and 50% Fat daily intake ratio coupled with a basic daily calorie intake that addresses your metabolic needs.
Whole Foods that are Healthy and Good for you? Yes!.. but the caveat here would be don't overdo the cream cheese and saturated fat scenario*. This means know-your-farmer, non-GMO and organic whole foods that are homemade unless you can be sure of the ingredients contained in what you purchase and only foods on the Total Reboot Phase 1 List allowed.
The simple answer to the title question: Yes!
Healthy vs Unhealthy Fats*
*Plant-based non-GMO and organic polyunsaturated fats are best as excessive saturated fat in the diet is unhealthy because it raises "bad" LDL cholesterol levels which increase the risk of heart disease. Though coconuts are a plant, coconut oil is about 90% saturated fat which is an even higher percentage than butter (64% ), beef fat and lard (40%), but coconut oil gives "good" HDL cholesterol a boost. Fat in the diet, whether saturated or unsaturated, tends to nudge HDL levels up, though coconut oil surpasses all others.
First and foremost, a healthy fat must be non-GMO and organic. Grass-fed butter is exceptional and consumed by many for medicinal purposes. So, as grass-fed butter and coconut oil are both highly saturated fats that are considered healthy fats, I have found the key in my eating plan to be that of consistent variety. Too much of any good thing is too much. Best to eat a variety of all kinds of healthy fats.
Seafood Casserole: Working with My Fitness Pal
I couldn't plan my daily menu effectively without an application similar to My Fitness Pal. I find it extremely helpful. All recipes from my site will provide clear concise information for adding the serving to your My Fitness Pal Daily Diary. This one is easy: one large egg and one ounce of cheddar cheese. But, I also add them to my Diary and each recipe is labelled "ACF Reboot" at the beginning, followed by the recipe title: "Basic Egg Cups" so will be "ACF Reboot Basic Egg Cups". I think the only way to share recipes is to be friends on the app and copy them from one another, so I will always include ingredient information for each Reboot Recipe I post.
Seafood Casserole: Please Share your experience if you make this recipe!
If you make this recipe, please share your experience in the comments section below. Or, if you have other favourite similar recipes that you believe would meet the requirements of the Total Reboot 28-day Health Plan, do tell! Obviously, compiling recipes for this program and working to change the way I think and eat is a process and I know there are many out there further along this journey than me! Chime in!
Project 2019: Evolv Health Total Reboot Program Sharing and Recipes
This recipe is part of Project 2019 as this is "the"year! I am refocusing my eating to reboot my gut health and promote an active, healthy lifestyle with Saturday Morning Live Support Sessions for anyone who wants to join me. So far, my husband, my daughter, Ragan, and her best friend attend. We've had a whopping 2 meetings, but it is only January 9! So far, feedback has been very positive. It is not easy. It is not hard. I have found that anything I undertake in life that really makes a difference takes determination, perseverance, consistency and a truckload of passion.
Project 2019 Total Reboot Recipes
I found myself on this path through sheer desperation, but it is the passion of feeling new and alive again that is driving me forward every day, one day at a time.
If you are interested in joining us, leave a comment in the section below, and I'll be in touch.
The Total Reboot your Gut Health 28 Day Plan Kit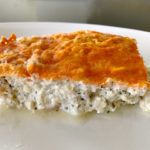 Seafood Casserole
This is ACF original recipe is created for phase one of Evolv Total Reboot program. It is a whopping 600 calories for one-quarter of the dish or can be divided into 8 portions depending upon one's metabolism and appetite.
Total Time
1
hour
15
minutes
Ingredients
Ingredients
2

tablespoons

butter

1

cup

chopped onion

8

ounces

Philadelphia cream cheese

salt and pepper

to taste

2

cups

2% Cottage Cheese

3

eggs

1

tablespoon

dried basil

100

grams

canned crabmeat, well drained

(165 gram can)

400

grams

shrimp

deveined, cooked and patted dry

50

grams

scallops

50

grams

Parmesan Cheese

90

grams

Cheddar Cheese
Instructions
Instructions for Preparing Casserole
Prepare 8x10 inch casserole dish by liberally greasing with 2 teaspoons butter; pre-heat oven to 350°F if baking (can make ahead, freeze, and bake another day)

Sauté onion in remaining butter; add cream cheese, basil, salt and pepper and turn off heat when cream cheese is partially melted; continue to stir until cheese is fully melted via the retained heat of the pan

Meanwhile, in medium bowl, mix eggs into cottage cheese; add to warm onion mixture and stir well to fully incorporate all ingredients

Strain crabmeat, shrimp and scallops to ensure all liquid is dispelled; pat shrimp and scallops dry; stir seafood gently into prepared ingredients and carefully ladle into prepared casserole dish

Sprinkle top with Parmesan and bake or freeze
Instructions for Baking
Cover casserole dish with lid or foil and bake at 350°F for 45 minutes, checking after 30 minutes to ensure centre is baked (springs back to touch)

After 45 minutes in oven, add cheddar cheese to cover; bake remaining 10 minutes until melted

Remove from oven and rest 20 to 30 minutes to enable slicing without oozing, lid ajar or lightly tented with foil

Slice into four equal portions for large service or eight equal portions for smaller servings and enjoy with a crisp green salad
Instructions for Freezing
Wrap well with plastic wrap, cover with foil and freeze, clearly dated and labelled with cheddar cheese grated and wrapped separately

Also freezes well sliced and well wrapped in individual portions, after baked
Instructions for Baking from Frozen
Pre-heat oven to 350°F; add cheddar cheese to cover top of casserole and place frozen dish in middle of oven with lid on, or covered with foil

Bake 90 minutes, check to ensure centre is baked (springs back to touch); bake 15 to 20 more minutes, as required

Remove from oven and place on rack to cool; dob excess fat off top with paper towel and rest 20 to 30 minutes to enable slicing without oozing, lid ajar or lightly tented with foil

Slice into four equal portions for large service or eight equal portions for smaller servings and enjoy with a crisp green salad