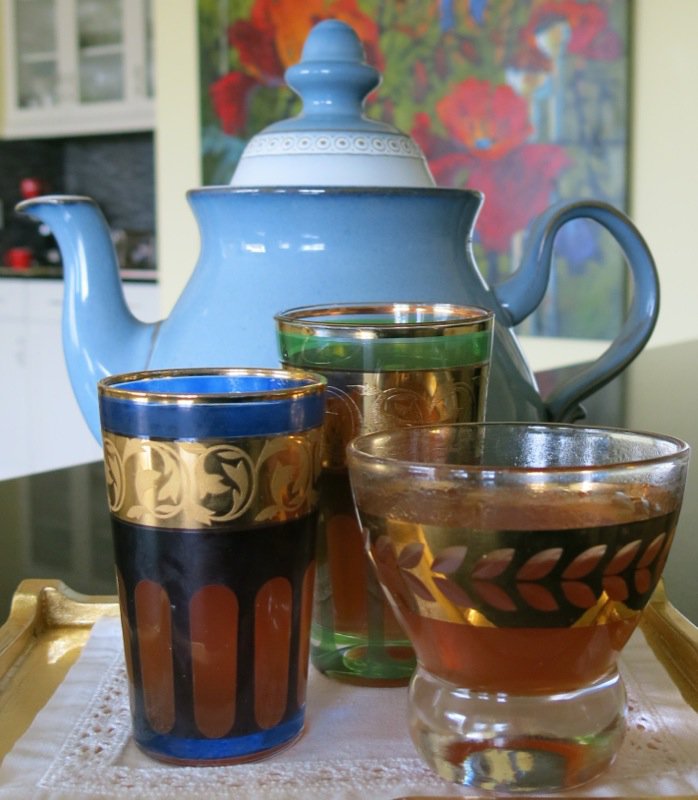 Oddly, I rarely create anything tantalizing at the bar these days. I used to be dreaming of liquid concoctions and have served some unforgettable cocktails and apéritifs in my day. Later, special coffees and end of the meal port and ice wines with individual cheese, nut and fruit platters was a focus. I have never been a tea or punch drinker, but I am now! There is nothing like fresh ginger. Except fresh ginger with cinnamon. This soothing, aromatic, fragrant addictive tea set the tone for our Korean meal and wrapped its arms around me before bed, later that same night. Be prepared. If you are a personal friend, this is the new drink of the season at our house. You will definitely be offered what I call Homemade Ginger Tea. This was a huge hit!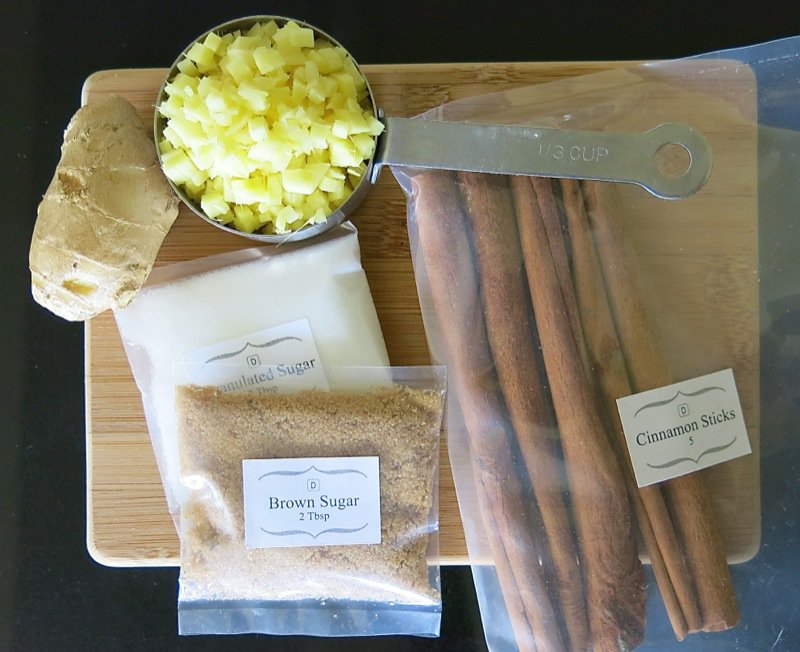 I received a box from The Chef Butler which I have explained and highly recommend. Usually, the Chef Butler box will include a small dessert recipe along with an appetizer and a main. This time, it included this Korean punch; to me – tea. The mis en place was simple.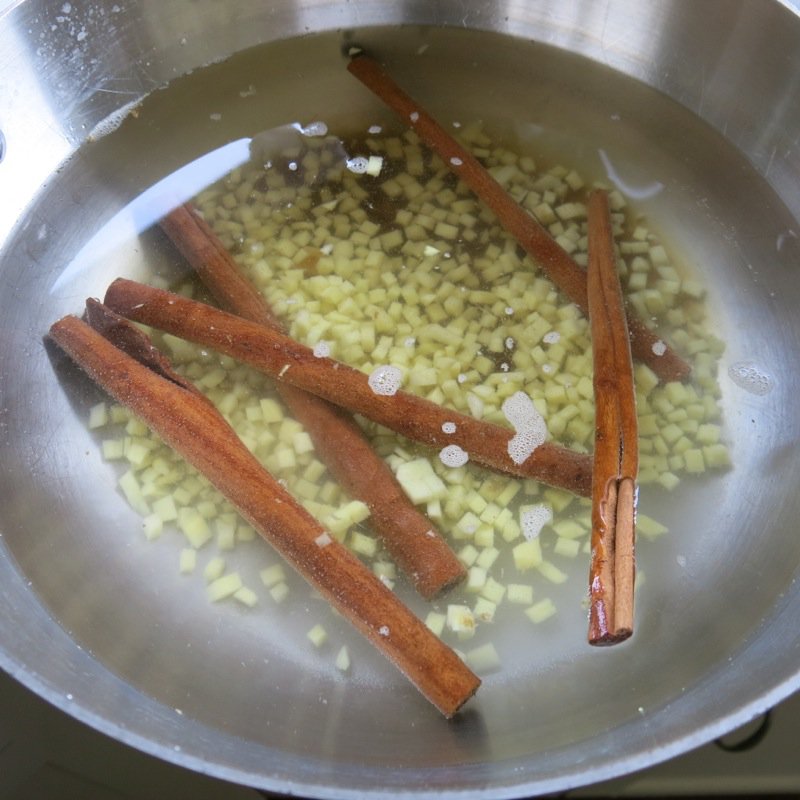 Four cups of water in a pot, add the ingredients, bring to a boil, then simmer 30 minutes.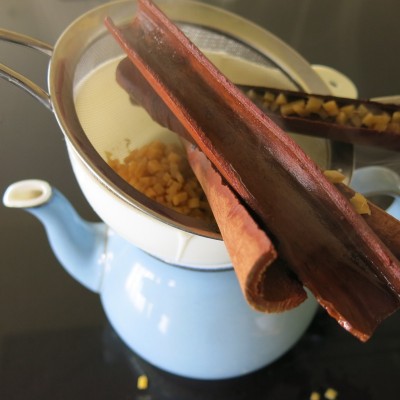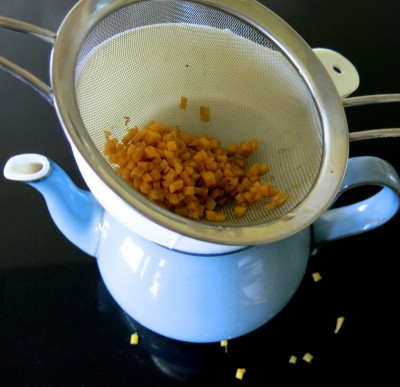 Simmering on the stove, the aromatic spices waft through the air, whetting the appetite and beckoning the family into the kitchen. "What cha makin'?" Strain, and enjoy.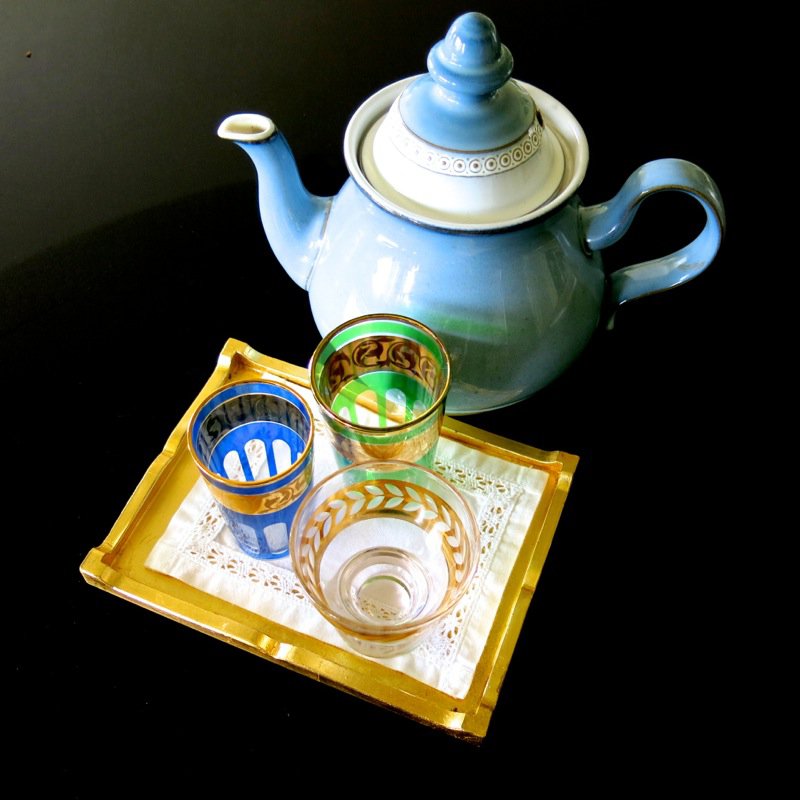 There is nothing like the family together in the kitchen when preparing a meal. Many hands make light work, but more importantly, important skills, traditions and stories are shared.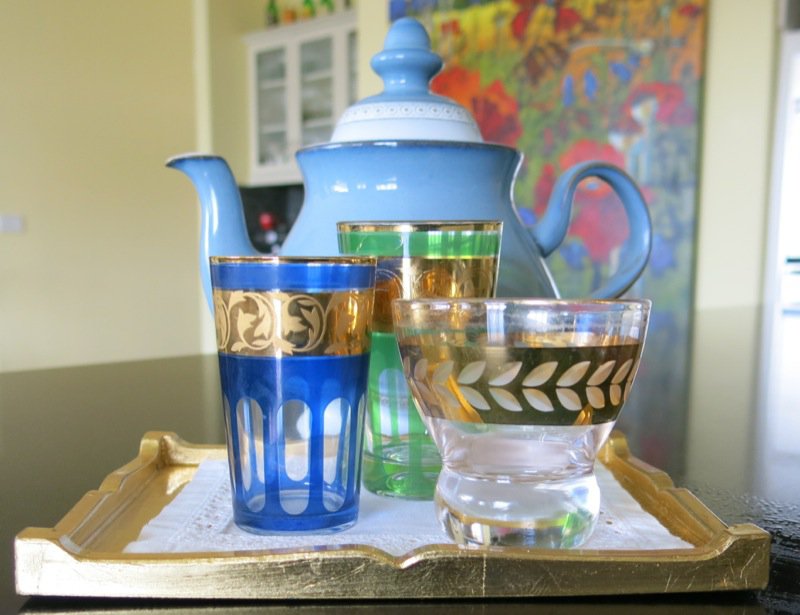 The anticipation mounts as the service is set up for the tasting. Three little pine nuts float atop each glass for luck, interest, texture, taste, charm and to grace the glass.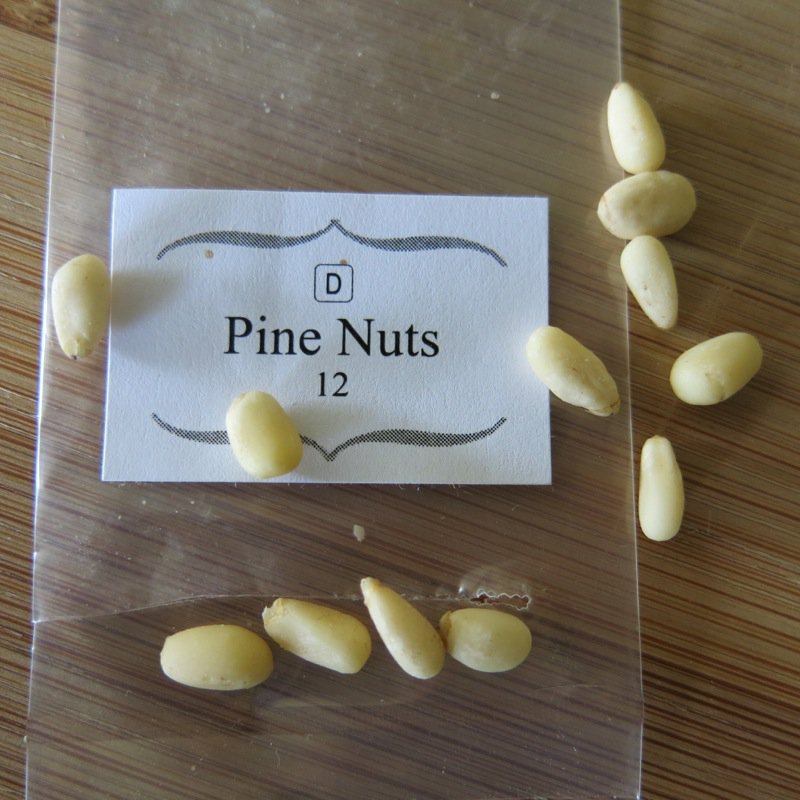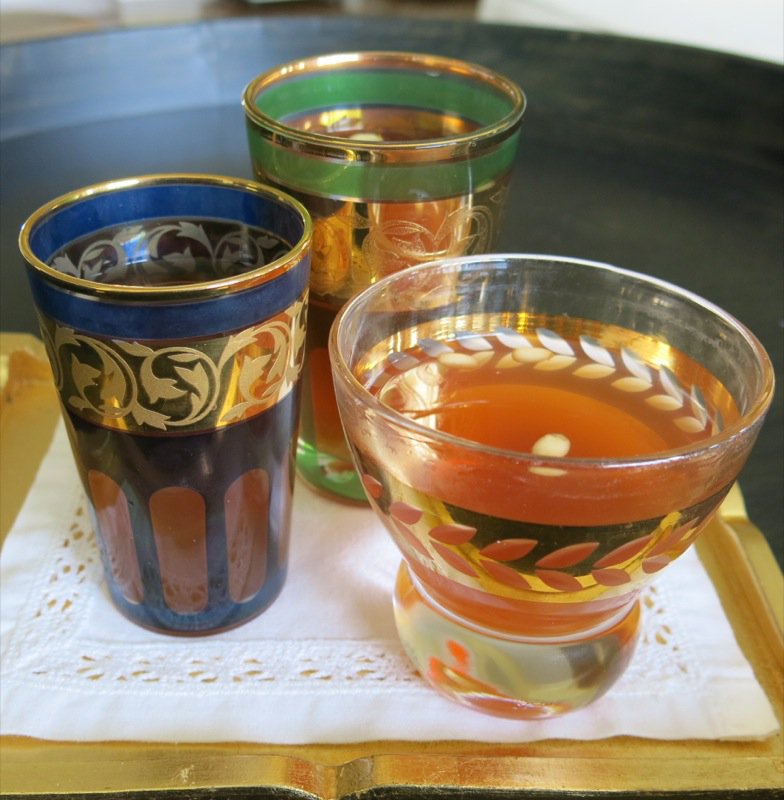 This was a day for a warm cup of comfort. And this must be warm. This is a punch that loses impact at room temperature or when cold. The heat pairs with the heat of the ginger and the spice of the cinnamon. The small amount of sugar is plenty to please the palate. This recipe is a keeper. We were all crazy over the wonder of it. It was so simple, yet such a different experience from what we are used to .
That is the beauty of the Chef Butler subscription. Subscribe to Chef Butler for 35 dollars a month and receive a carefully curated box shipped on the 10th each month, delivered to you door, filled with the highest quality of non-perishable ingredients for two to three unique recipes. This was a Korean box with a recipe for each of the following.
Sujeonggwa: Korean Cinnamon and Ginger Punch
Pajeon: Korean Scallion Pancakes and Dipping Sauce
Bibimbap
All prices include shipping and taxes, so there aren't any surprise charges. For me, the big sell is that I can get a box monthly to make a global meal that will widen my culinary horizon and still use my own fresh local ingredients! And, let's not forget the mis en place. It is all done for you!
This month's recipes opened up a whole new world of flavour, taste and texture experiences, as well as new favourite recipes to our home that would have otherwise not happened. This is rare at our house, and much appreciated.
Subscribe before Katie realizes this purchase is almost a gift in itself!
Use the coupon code "canadianfoodie" for 50% off your first box if you subscribe. NOTE: this cannot be applied to gifts.
However, a subscription itself would be the perfect gift for:
a wedding present
a wedding shower
two best friends buying one another birthday presents and subscribing together
a mother to give her daughter living afar
you!
And please comment if you do subscribe. Inquiring minds want to know.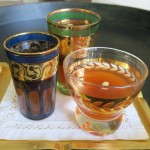 Sujeonggwa (Cinnamon & Ginger Punch)
This recipe is from the Chef Butler Korean box of the month.
Ingredients
⅓

cup

ginger

, peeled and chopped

5

cinnamon sticks

2

tablespoons

granulated

(white) sugar

2

tablespoons

dark brown sugar

5

cups

water

12

pine nuts
Instructions
Wash cinnamon sticks; break in half to allow fit in pot

Peel ginger; chop into large pieces

In a covered pot, add water, cinnamon sticks, ginger, white sugar, and brown sugar; bring to a boil, then simmer covered for 30 minutes

Strain with a colander or coffee filter, to remove the cinnamon and ginger

Serve mugs, garnishing each with 3 pine nuts
DISCLAIMER: This is a paid post, but all opinions and views are my own. I never receive payment for anything I cannot philosophically align with. I don't write negative reviews and I do not write about products I don't like.