Thermomix TM5®: WHY is this the BEST BUNDLE EVER?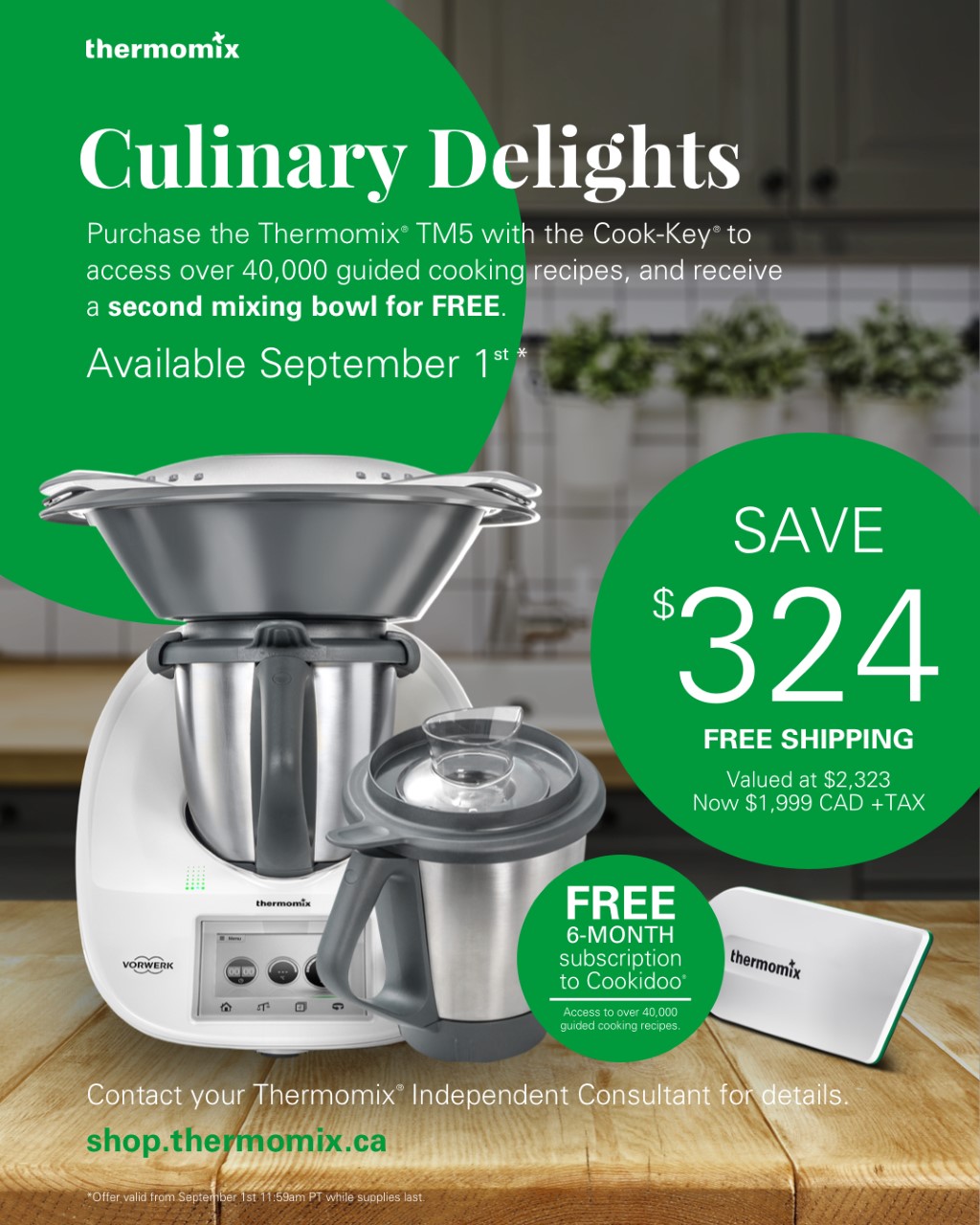 Thermomix TM5®: REASONS WHY
This is the Best Bundle EVER because:
The Cook Key® has been released in Canada for the first time EVER for sale at our Thermomix® Shop for 169CA and is included in this bundle for only 100 extra (as Thermomix® usually sells for 169 plus tax plus shipping). Take a look at how it works if you don't know already.
It offers our most coveted second bowl for FREE! The second bowl sells in our shop for 255 plus tax plus shipping!
That is a savings of 324CA and that's not all!
You get an additional 6 months of Cookidoo® access for free with the purchase of the Cook Key® which enables you to prepare over 50 000 recipes from scratch in your kitchen effortlessly! The yearly fee for this access is 59CA once that free period has expired – which is under 5CA a month!
Thermomix TM5®: Already Own a TM5® but no Cook Key®?
Read this article and book in a Cooking Experience NOW to earn a Voucher for 70CA off your Cook Key® purchase at our shop!
Thermomix TM5®: Book a Thermomix® Cooking Experience
If you have never seen the Thermomix® in action, now is the time! I am personally equipped with a virtual kitchen if you live in an area where there is not a local consultant and would be happy to set one up for you. Just let me know in the comment section below! I will refer you to a consultant in your area for a personal at-home Magical Experience that is jaw-dropping with the introduction of our digital ecosystem – what we call "The World of Thermomix" – and so much more! You will taste the magic, be coached through the recipes and it is our hope you can invite four guests, allowing us to assist you with those invitations and the entire experience.
Looking forward to Making this Happen!