A great recipe and a testament to the Real McCoy!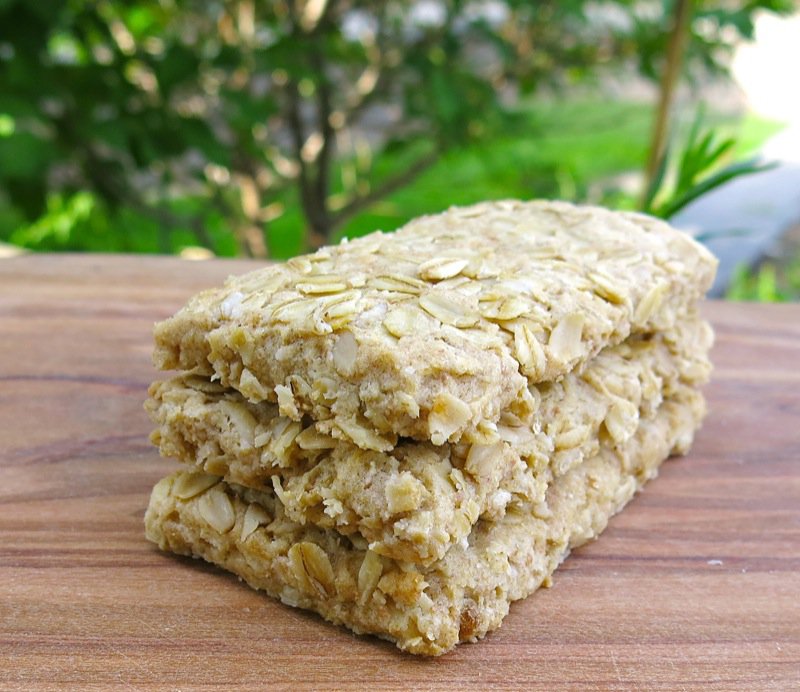 LaHave Bakery in LaHave, Nova Scotia is famous for its oatcakes. And so it should be. They are scrumpdillyishous! Unforgettable. A trademark of this find province, though better known to be a Cape Breton staple, my oatcake experience started at LaHave Bakery.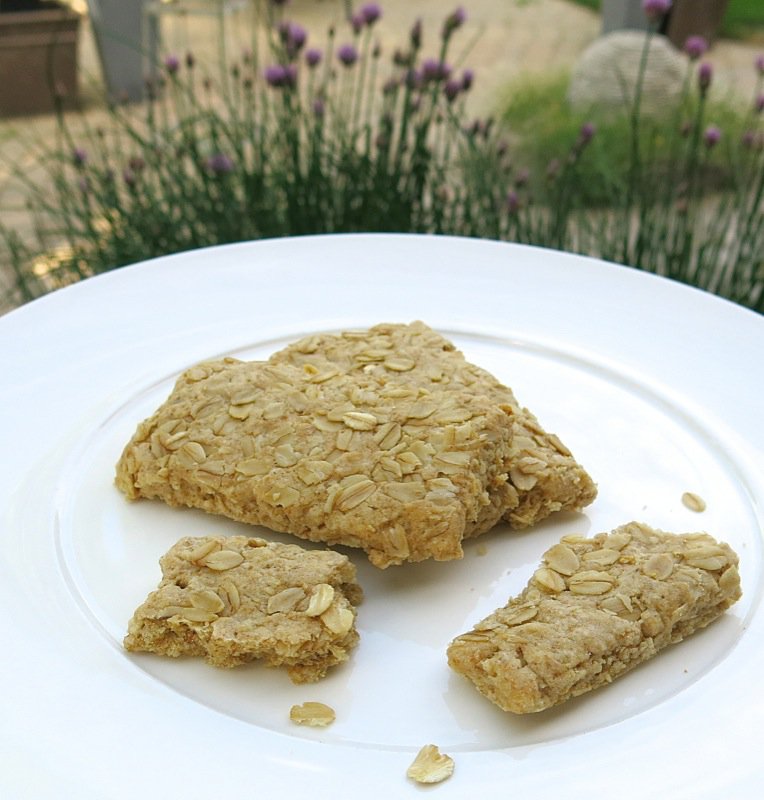 I found their facebook page and asked them for the recipe. Understandably, I was told it was a secret. Then a dear reader, (and Thermomix owner), Aileen, from Nova Scotia, let me in on another little secret: If you pick up " Best Recipes of the Maritime Provinces " by Elizabeth Baird , you have the recipe you seek. If not ……Here is a link to the recipe! Is that not serendipity? The LaHave Bakery Facebook page then responded: I asked the owner about it, and she did say that she gave out the recipe once to a cookbook. She showed it to me, and it's called "Patisseries" by James MacDougall, and it's been adapted for a "home-sized" batch. Not sure if it's the same recipe as this other book, but hope this helps! 🙂 Very sweet of them, yet a tad confusing as the recipe linked by my reader is from Elizabeth Baird's book: Best Recipes of the Maritime Provinces. And, I will add as important little ditty at this point: bread uses 4 ingredients (flour, water, yeast and salt), yet there are so many different variations of bread made with these 4 simple ingredients, it is mind boggling. The outcome is in the hand of the maker. All knowledge, practice, skill and tradition cannot possibly all be recorded into any recipe. The touch, texture, aroma… must be known through experience and is why our heritage recipes are handed down most successfully through the generations.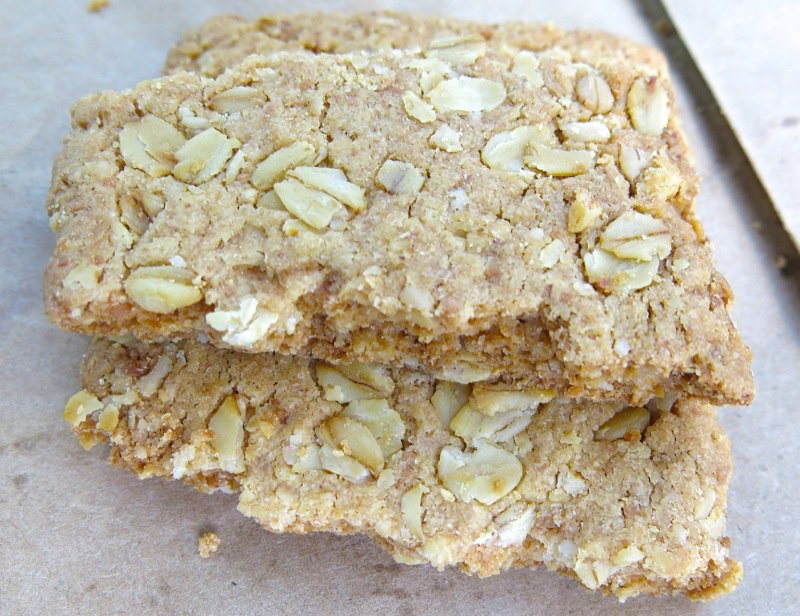 This is an excellent recipe. I am an excellent baker and cook. This recipe, at my learned hand, did not produce the oatcakes that I experienced at LaHave Bakery. It is definitely possible to translate a huge massive recipe into a small home batch. Yet, it is not always possible to create the food the same way without working beside the master, as an apprentice. While I am thrilled to have and share this recipe, The LaHave Bakery Oatcakes are simply better: lighter, more crisp, a little flakier. The flavour was similar. The texture was not. You can see the difference by looking at the actual LaHave Bakery Oatcake, above.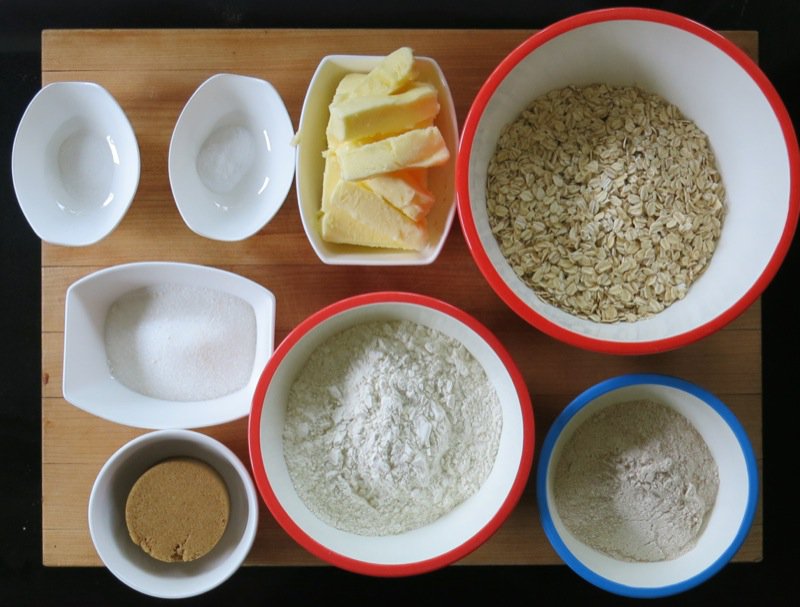 Mis en place. Lots of butter. Two sugars. I believe the whole wheat flour makes a big difference in the flavour of these oatcakes. I milled my own with my Thermomix.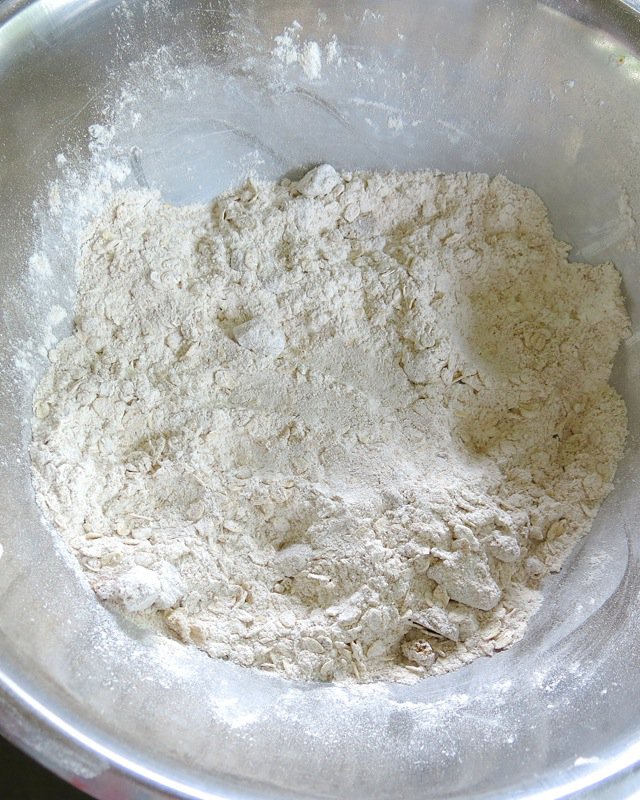 Dry ingredients.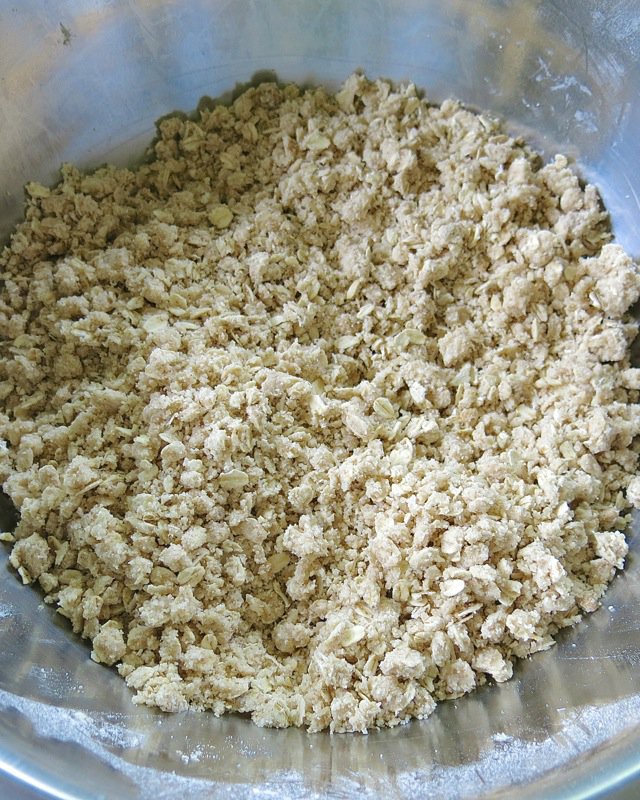 Butter cut in to the dry ingredients.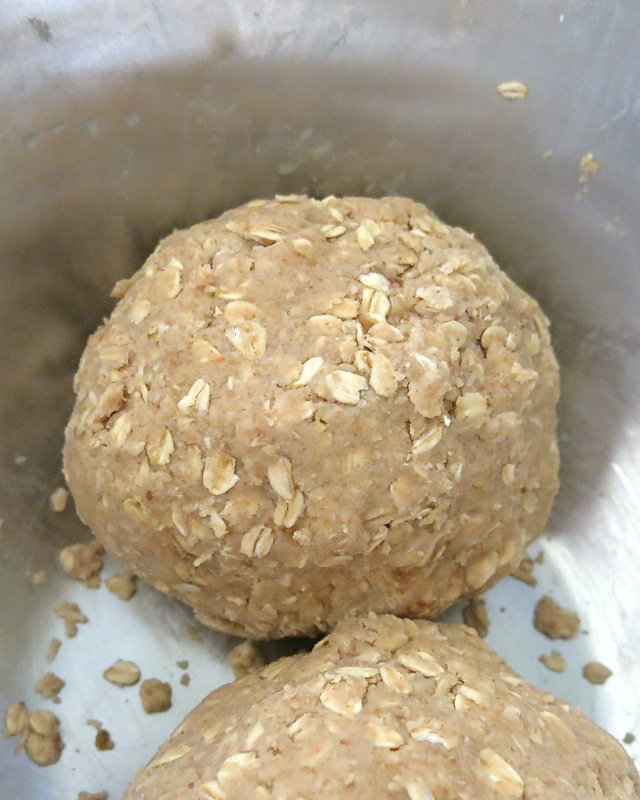 Form dough into a ball and roll into thick rectangles. The recipe says one ball. I halved it and rolled the dough into two portions to make it easier to work with.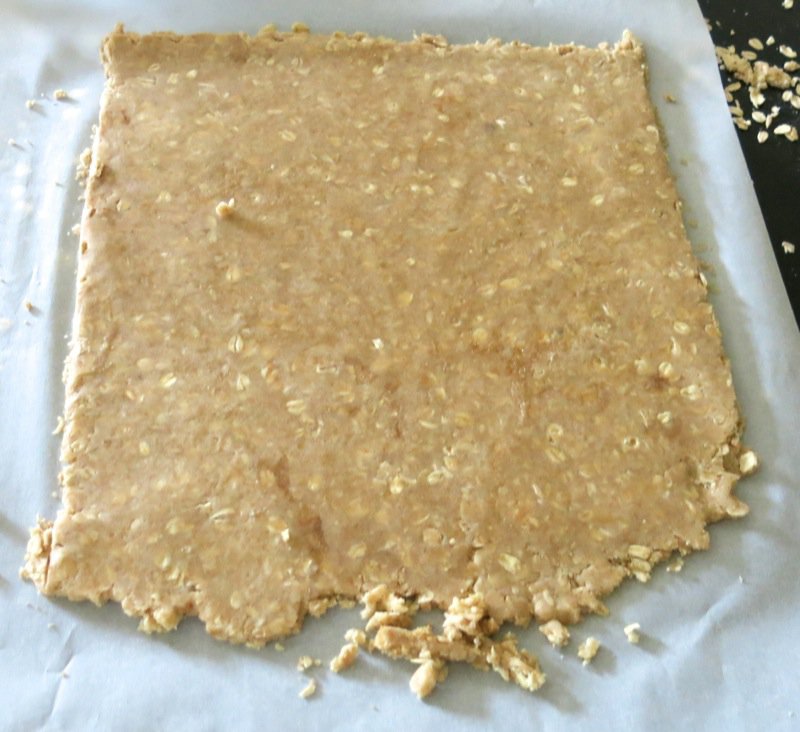 I also thought about the size of the rectangles: 4×2 inches made sense to me. I didn't measure the original, but the size of the rolled out dough had to have sides and ends divisible by 2 or 4 to make this possible without waste.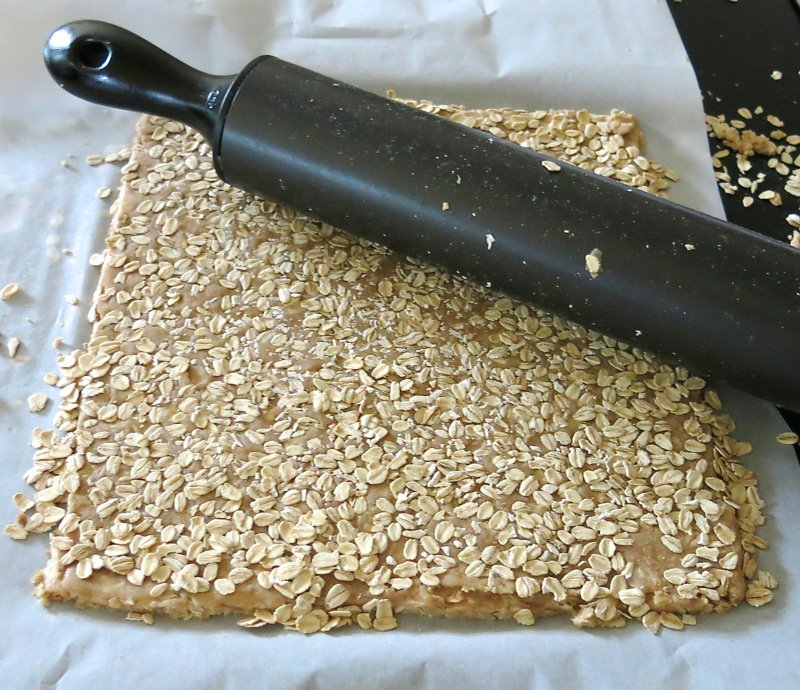 I sprinkled the extra oats on for appearance purposes and rolled them in with as little pressure as possible to not move my shape. Nice touch, LaHave Bakery!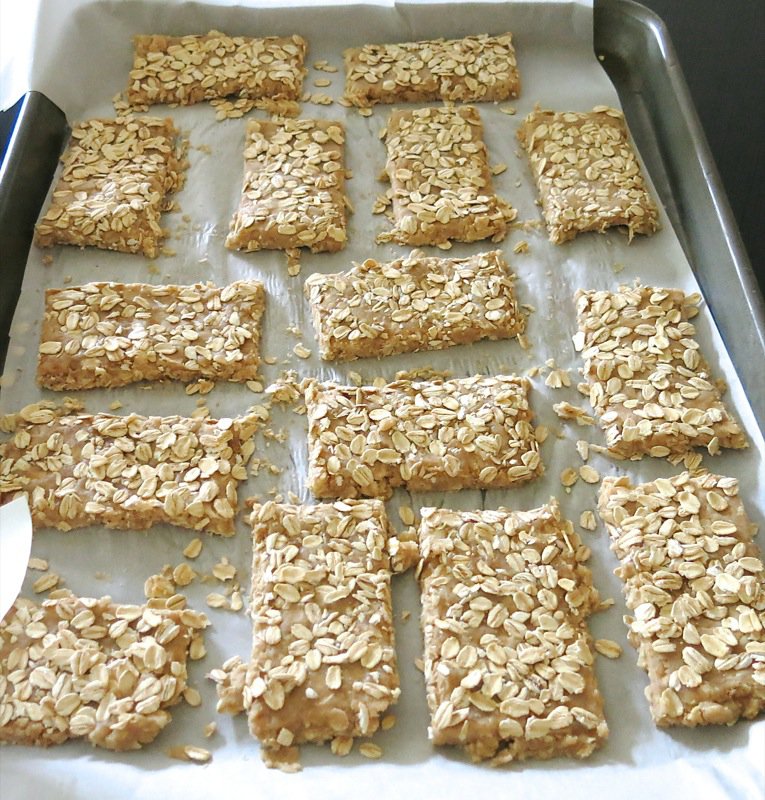 Using a ruler, I just measured off one end, made the cuts and moved each oatcake onto a parchment covered cookie sheet for baking.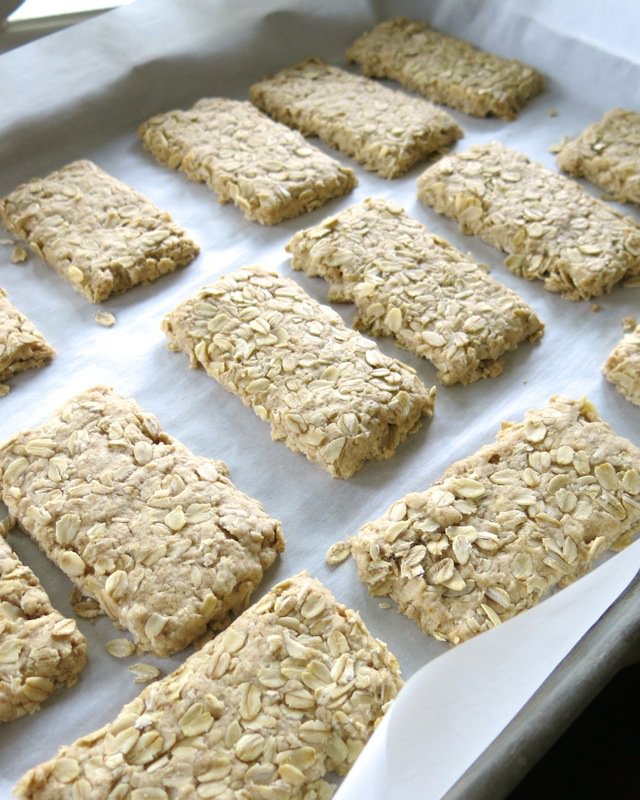 Above, they are baked. Referring back to the original LaHave Bakery Oatcake, I can see that these should have been baked longer. I followed the instructions on the recipe, and then added about 3 more minutes to get them this brown. It made a truck load of oatcakes, though not even close to the 8 dozen the recipe says it will make. It made 30 this size which is very close to the size of the ones I bought at the bakery and exactly the same size indicated in the recipe. So, I got 30 and the recipe developers got 96. That is a huge discrepancy and probably why mine needed to bake longer. They were 1/4 inch thick, as indicated in the recipe, as well. I suggest adding 3-5 minutes onto the baking time, or starting with a hotter oven.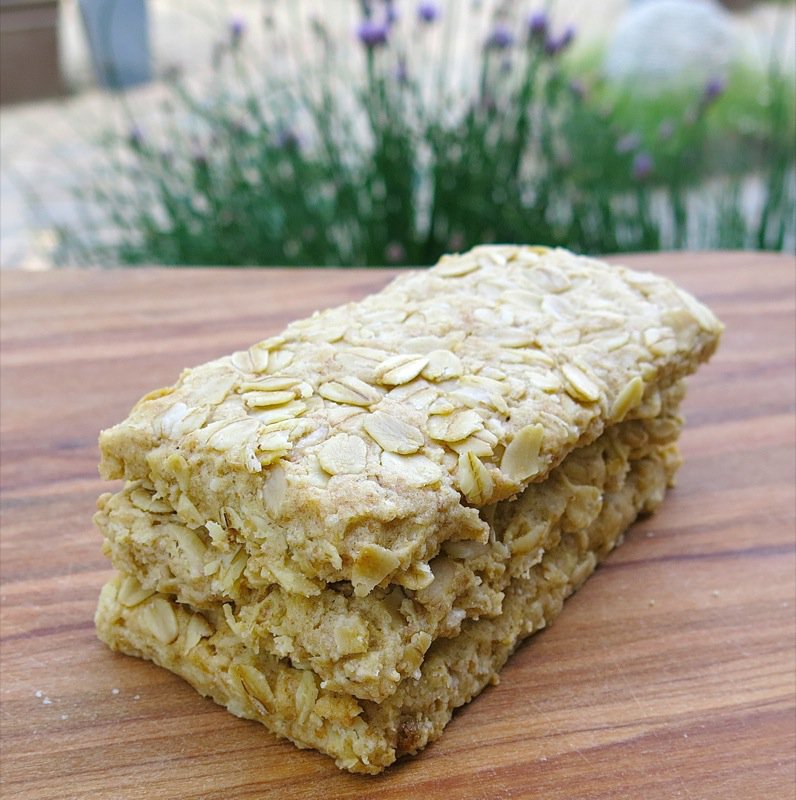 Though, I will say, that these were pretty darn delicious just as they were. Flaky. Tender. A wee bit dry, though.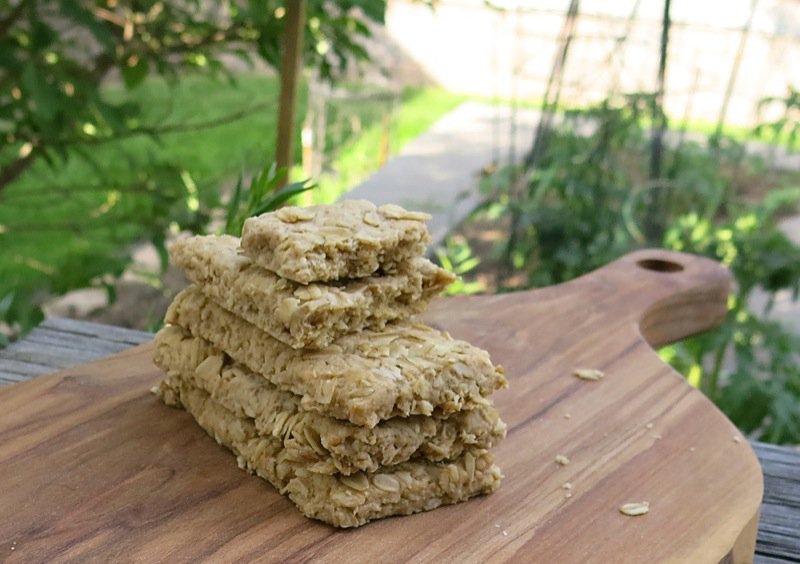 A perfect midday snack with no accompanyment needed. Nourishing. Satisfying. Great staying power. I have embraced the oatcake. Can you tell?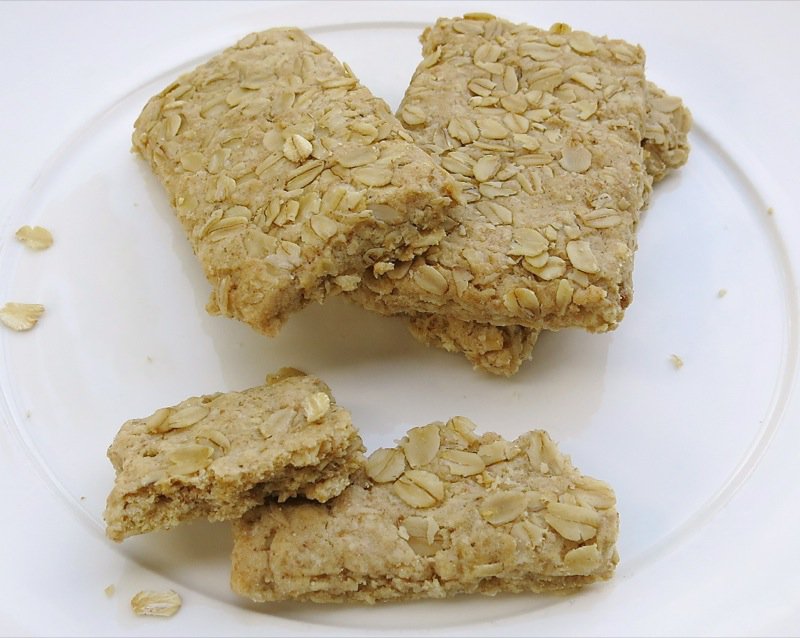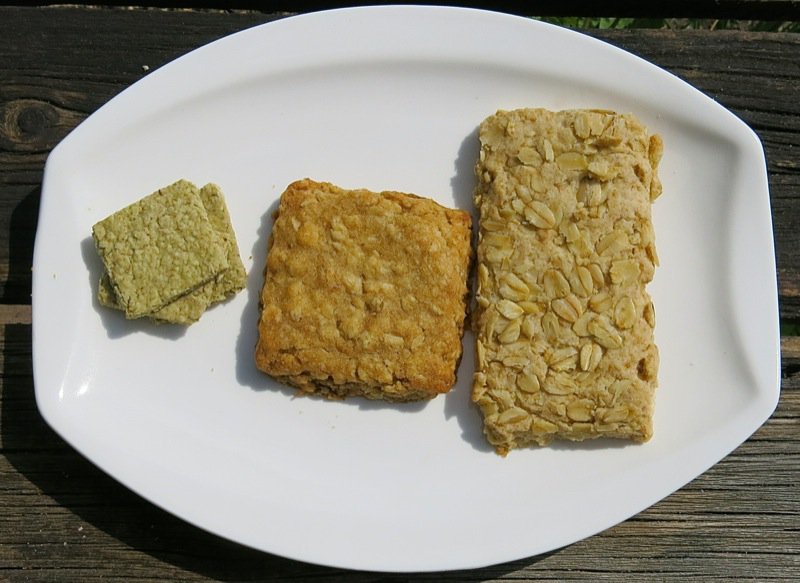 Above, the Traditional Scottish Oatcake, without any sugar, made into a small cracker. Next, the Traditional Canadian Oatcake: sugar, oats, not too sweet. Last, the homemade version of the Famous LaHave Bakery Oatcake.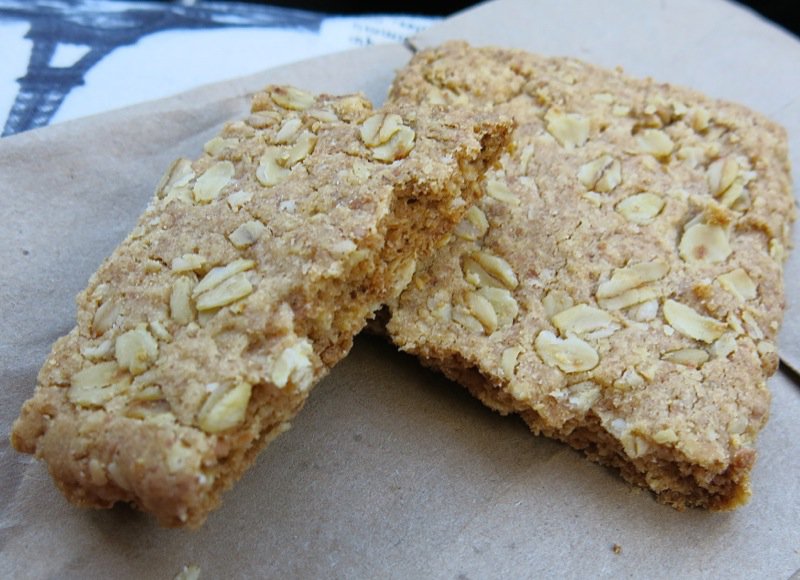 If you are living nowhere close to LaHave Bakery or Cape Breton, or the Atlantic Provinces, like moi… this is a great recipe that will keep you happy until you can get out there and feast on the authentic LaHave Bakery oatcake! The original oatcake from LaHave Bakery is pictured, above.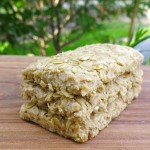 LaHave Bakery Oatcakes


After visiting this bakery, I was sent this recipe and had to try it! Makes 30 2x4 inch oatcakes though the recipe says it makes 8 dozen. Since then, I have learned that another recipe was published in "Patisseries" by James MacDougall, and it's been adapted for a "home-sized" batch.
Ingredients
3

cups

large flake slow cooking rolled oats

2

cups

all purpose flour

1

cup

whole wheat flour

½

cup

granulated sugar

½

cup

packed brown sugar

1

teaspoon

fine sea salt

1

teaspoon

baking soda

1 ½

cups

unsalted butter

, cubed (use 1/2 butter and 1/2 lard to be closer to the authentic LaHave Bakery Oatcake)

½

cup

water

(approx.)

extra slow cooking rolled oats for rolling
Instructions
Preheat oven to 350F (If you heat the oven at 400F, you could bake them for 12-14 minutes)

Combine all dry ingredients in a large bowl

Cut in butter with pastry blender

Slowly add water until mixture just begins to hold together

Divide dough into two portions

On a large surface, roll dough into 10 x 12 inch rectangle ¼ inch thick

Generously cover the top with extra rolled oats; roll or pat them firmly into the surface of the dough

Cut into 2x4 inch cakes; place on parchment covered cookie sheet

Bake for 12-14 minutes, or until golden (possibly go 16-18 minutes)

Place on cooling rack and store in an airtight container
Recipe Notes
For me, it was much easier to get the size of the dough rolled out for cutting before adding the oats on top
You can see the inside of the LaHave Bakery Oatcake is much darker than the one I made, so I have adjusted baking time
The original recipe says 8 dozen oatcakes, yet following the instructions, I made 30
After word: Referring to the comments section, you can see I found a friend in Aileen. She continued to investigate the authenticity of this recipe with the Bakery and did learn that there is lard in their oatcakes as she asked when there due to the fact that she is vegan and couldn't eat them if they contained lard. She was told they do. The other recipe that the owner of LaHave Bakery provided to the patisserie cookbook is below, provided to us by Aileen. Certainly, the LaHave Bakery is absolutely entitled to privacy and a secret recipe. I have no problem with this. However, when a recipe is so kindly given out and is inaccurate, that is more than a little disappointing. People who buy and people who bake are completely different people. But, I get it. Bakeries bake and might steal another bakery's recipe. In any case, the LaHave Bakery Oatcakes have every right to be famous. They are spectacular. I will still work to make them! Thank you, Aileen.
"Patisseries" by James MacDougall, and it's been adapted for a "home-sized" batch, below.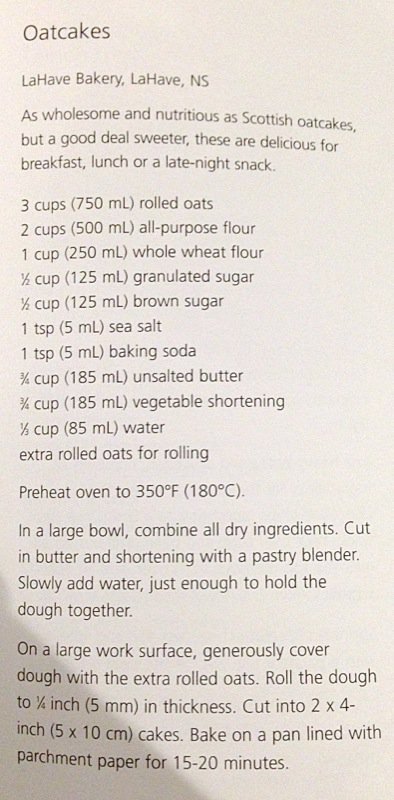 Valerie Mckinney Rodgers Lugonja Will you share your recipe for Oatcakes The LaHave Bakery?
June 10 at 2:36pm · Like
The LaHave Bakery Valerie, thank you so much for the lovely write up on our bakery, and our oatcakes, but unfortunately I cannot give out the recipe, as they are a trade secret! But I do hope that you will come see us again if you are ever in Nova Scotia. Meanwhile, I am thoroughly enjoying your blog!
June 18 at 5:16pm · Like
Valerie Mckinney Rodgers Lugonja Completely understand. A reader DID send me your recipe from the Elizabeth Baird cookbook – is that different than the one you use?
June 18 at 6:48pm · Like
The LaHave Bakery Well, I asked the owner about it, and she did say that she gave out the recipe once to a cookbook. She showed it to me, and it's called "Patisseries" by James MacDougall, and it's been adapted for a "home-sized" batch. Not sure if it's the same recipe as this other book, but hope this helps.
June 22 at 1:14pm · Like
Valerie Mckinney Rodgers Lugonja Thanks a bunch! I did make the recipe – and will write about it – but it is still not the same as yours…. close, but not the same. V
June 25 at 7:55am · Like