Great food, Great view, Great service!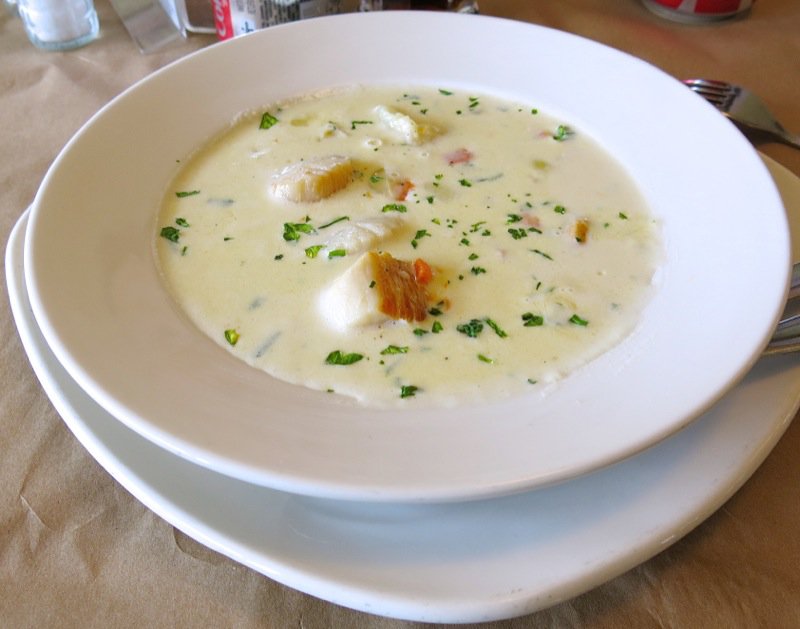 The Taste of Nova Scotia has a Chowder Trail for chowder lovers like me. Found out too late and had already eaten chowder at three of their selected locations, qualifying as a Chowder lover. That, I am. This Seafood Chowder was unforgettable. At first, I didn't realize there was a difference between Seafood Chower and Fish Chowder, but, of course, there is. Seafood Chowder includes shell fish and fish while Fish Chowder includes only fish: traditionally cod, and maybe other kinds of fish.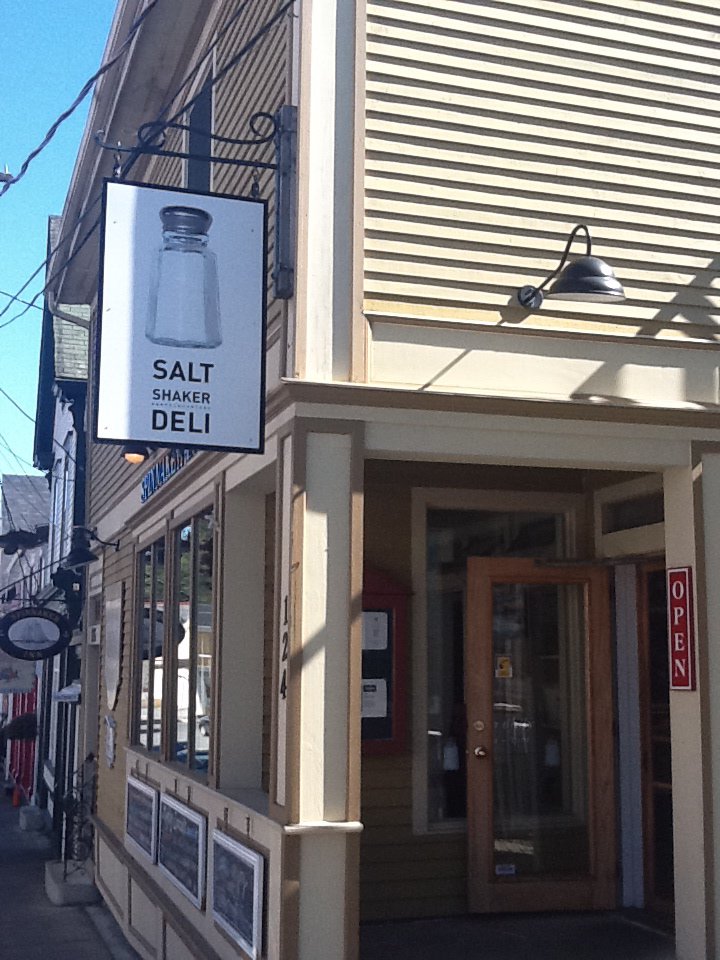 The Salt Shaker Deli is right there. If you are in Lunenburg, looking for food, you cannot miss it and you should not miss it.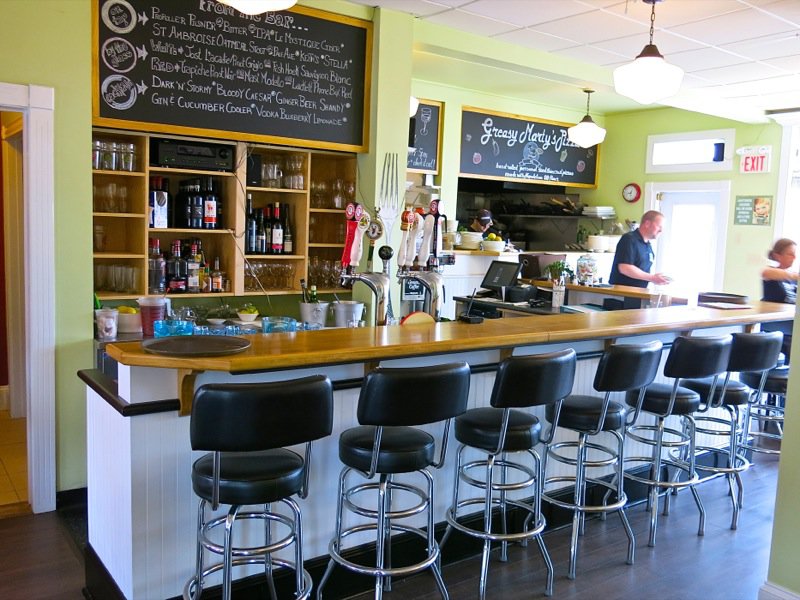 Casual, bright, cherry and welcoming with excellent, warm staff.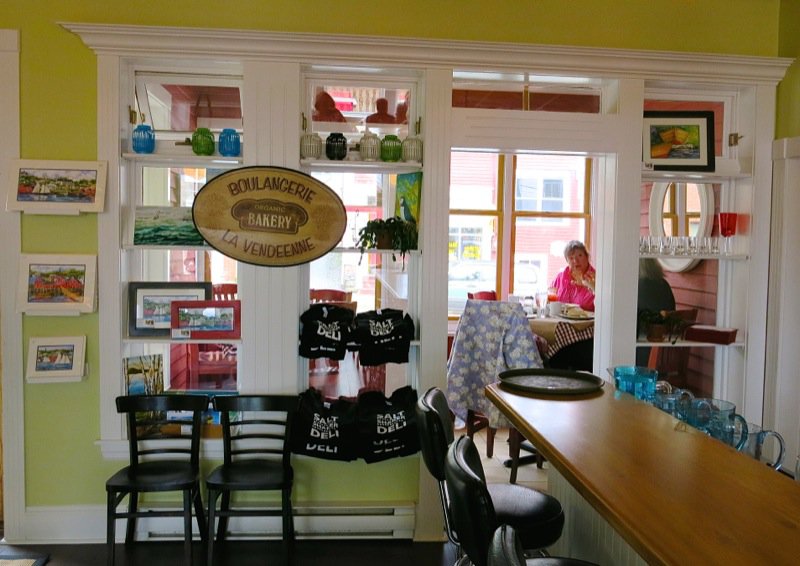 A little room up front, more like and ice cream or dessert parlour held lots of charm. I wish I had room for dessert. I should just order one instead of the soup, sometime!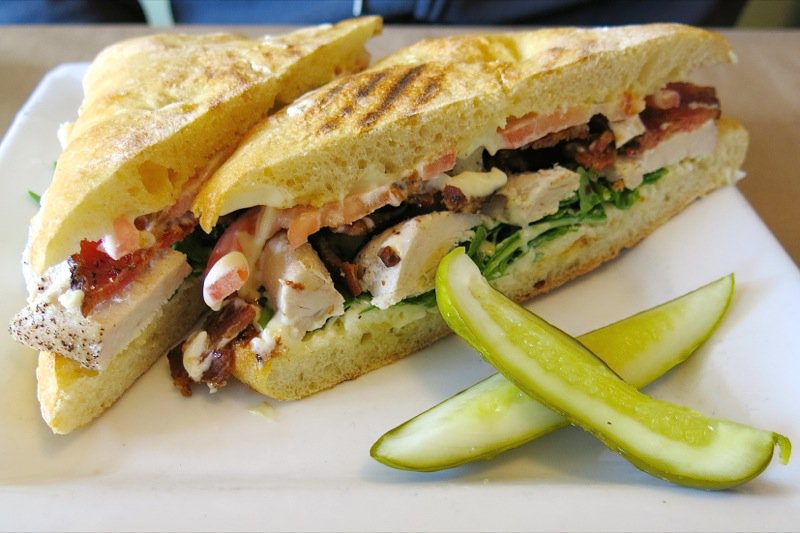 Vanja is easy to please and easy not to please. This panini got a gutteral, "grummmmmyum" from him. Looked delicious.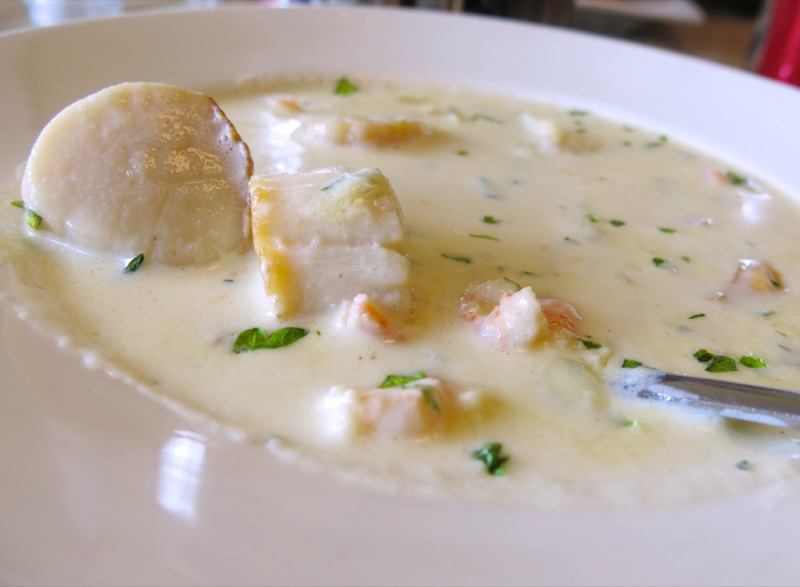 The broth of the Seafood Chowder was thin enough to be appealing, yet rich with cream and butter. MMmmm. I so enjoy spooning the broth away to reveal the treasures within. The broth was delicate, flavourful, and simply delicious.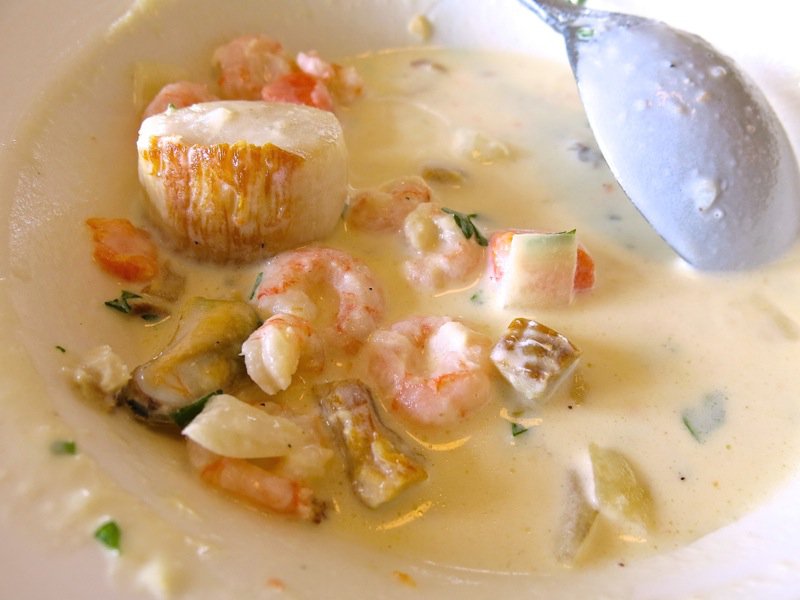 This is not all of the goodies that were in the bowl. I had already eaten about this many, or more, already. The scallops were to-die-for. They really don't look as good as they tasted. They were cooked perfectly. Their texture was like a butter-cream-gelée. Outragious. This Seafood Chowder had shards of lobster but anything to sink your teeth into, though the flavour was there, which added to the appeal of the broth. I didn't even want a full bowl. I wasn't feeling so well, but this soup soothed my soul. I ate the whole bowl and felt like a million bucks. Who says Chicken Soup cures all. I say, it's Seafood Chowder. This one, in particular!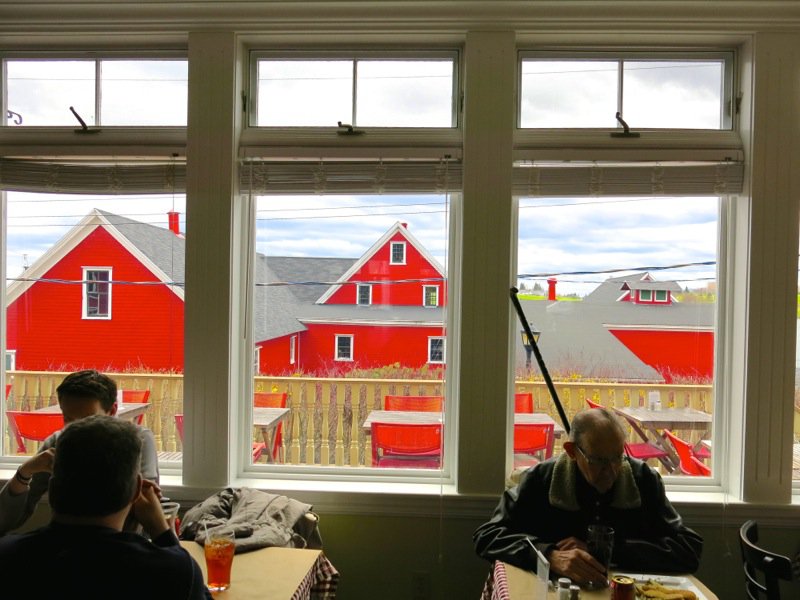 The view was over the water. In the summer, the deck would be the place to lounge. Completely enjoyed this break after our Lunenburg Tour. Vanja was ready for a nap (not feeling well, either) and I was ready to explore Mahone Bay and Chester. Next stop: Checking in to our Bed and Breakfast at The Boscawen Inn.