Chewy chocolatey goodness with a real kick!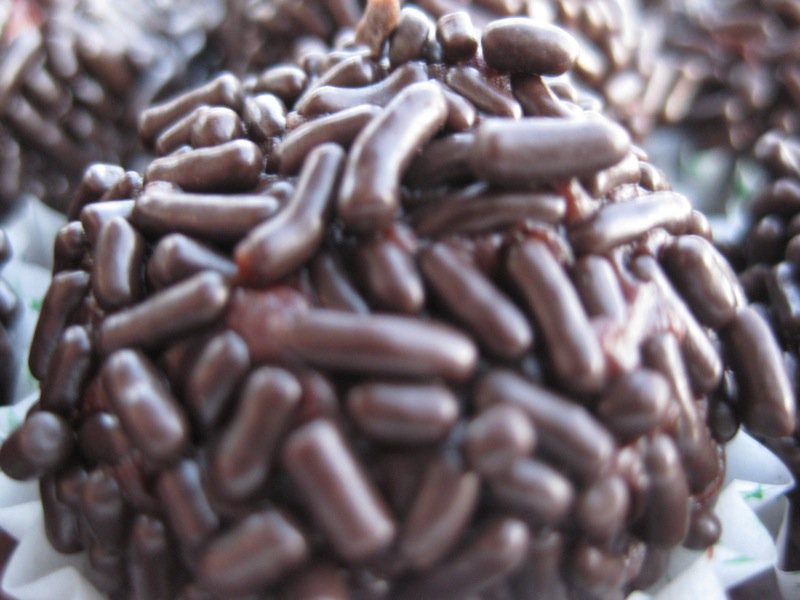 Rum balls have been around Christmas goodie plates for many, many years… in the day of the Christmas goodie plate. But, I had never made them because I always made truffles. And that was enough chocolate for our house. Then, one fall, not so many years ago, I went to Red Deer to do some serious Christmas cookie baking with a childhood friend, Rae. Her father died the year before, and he and her mother had been making the family Christmas cookies for years. So, this year, she and her sister, Deb, came up from Calgary, and I from Edmonton. We each had our cars laden with treasured ingredients, secret family recipes, and newly researched recipes. One of theirs was these Rum Balls!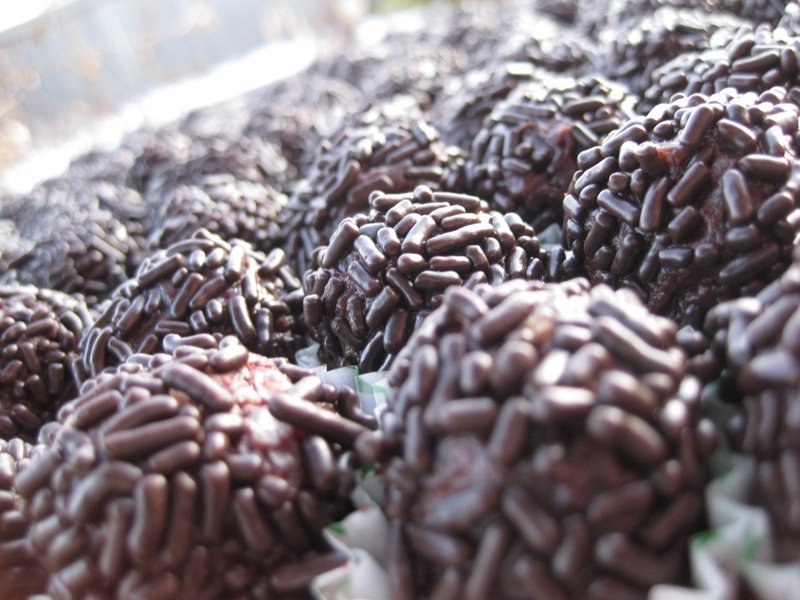 This was a recipe that Rae and Deb had tested the year prior and added to their "keeper" list. I was not convinced. I had never eaten a rum ball that I liked. That year, we came with many of the doughs already made and ready to roll and bake. Deb had mixed up a batch of these so I wasn't a part of that process and reading the recipe was a bit of a turn off for me. It has crushed cookies in it, and I always made everything from scratch. It read gimmicky. Then I tasted the dough. Shezam! That is one darn good kickin' chewy chocolatey cookie! The chocolate sprinkles are not artifically flavoured, either. That does make a difference. These bad little bites are the perfect contrast to the white tender butter-flake cookies on my tray.
Each is moist and chewy, they last a very long time (if no one knows where to find them) and they just get better with age.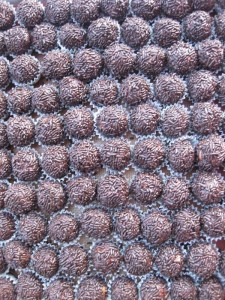 Rum Balls Recipe (Do not double. This makes 250 balls. Half of this recipe is plenty.)
Ingredients:
12 ounces chocolate, melted
1/2c almond paste
1 c sour cream
pinch salt
8 c (3 boxes) vanilla wafers finely crushed (2L)
3 c icing sugar
pinch salt
1 1/2c melted butter
2/3 c cocoa (Fry's)
1 1/2c white rum
2 c pecans, finely chopped
3-4 c of real chocolate sprinkles
Instructions:
Combine melted chocolate, sour cream, paste, and salt
In a separate bowl, combine wafers with all remaining ingredients, except the chocolate sprinkles; mix well until dough holds its shape
Add chocolate mixture and knead with hands until well blended, and soft; refrigerate
Form into balls, and roll in chocolate sprinkles; store in an air tight container in paper candy cups, or freeze until needed