Until we arrived in Pubnico for Hamburger Soup!

After coffee at The LaHave Bakery, we continued tootling around the countryside enroute, eventually, to Pubnico. I had seen signs for The Painted Saltbox and finding that was our next quest.

That was easy. Now, would it be open?

Yes! Wooden carvings here, I hope!

These charming old wooden boxes are everywhere in the Atlantic Provinces. I am sure he thought it was hilarious when I wanted to buy these instead of his artwork.

Great, quirky, bright and lively fun art, everywhere. Loved it.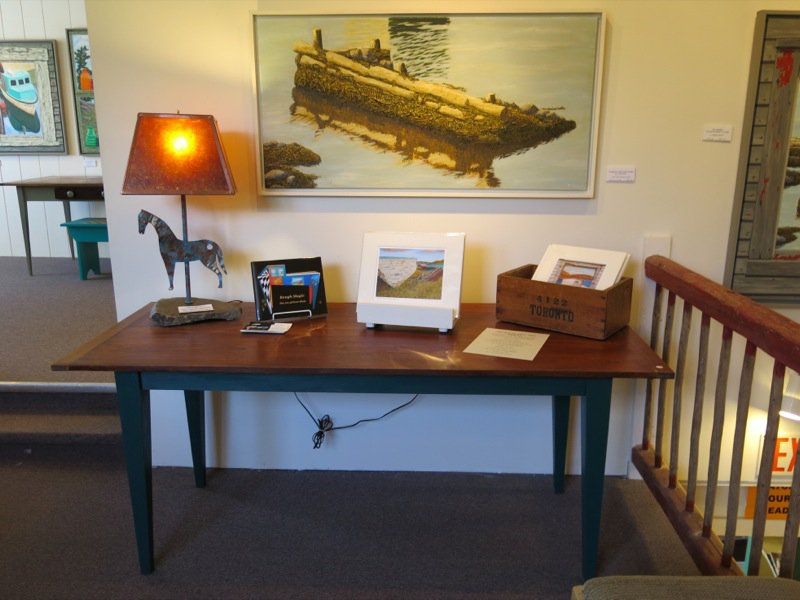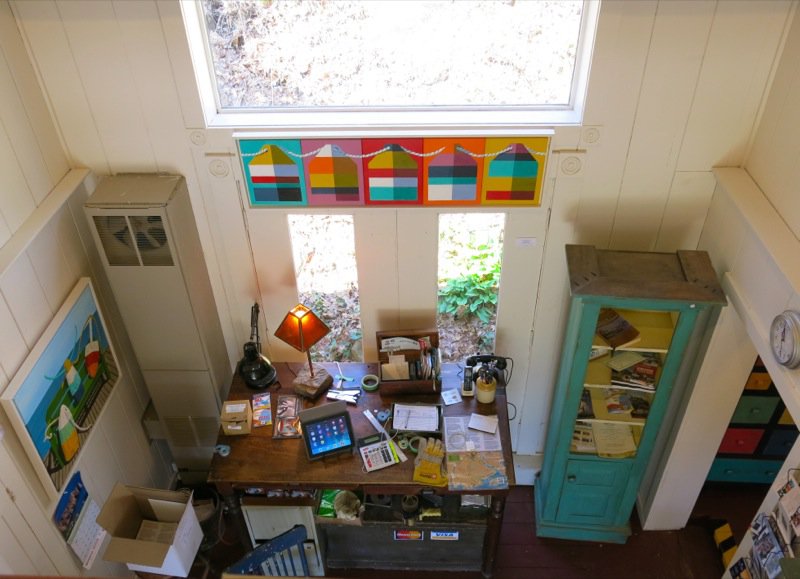 The two level gallery was charming and a great browse.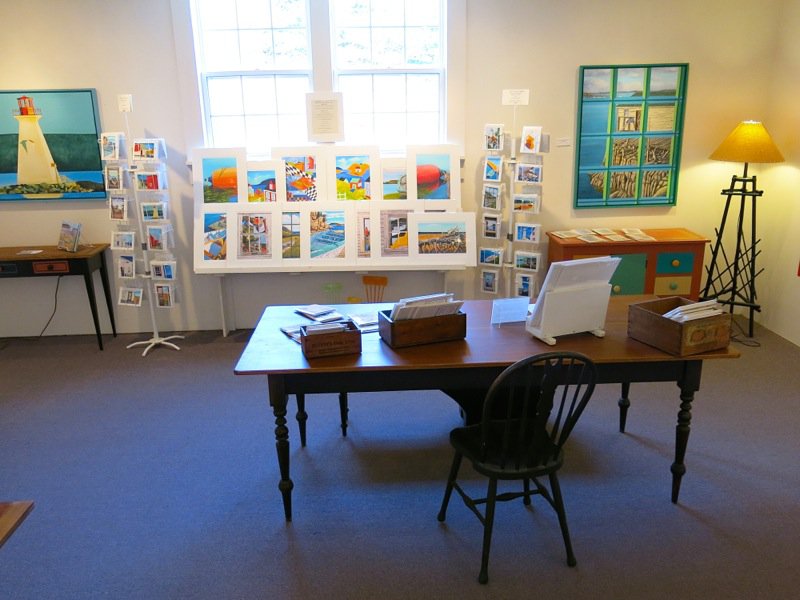 As well as the painted furniture, there were prints and paintings.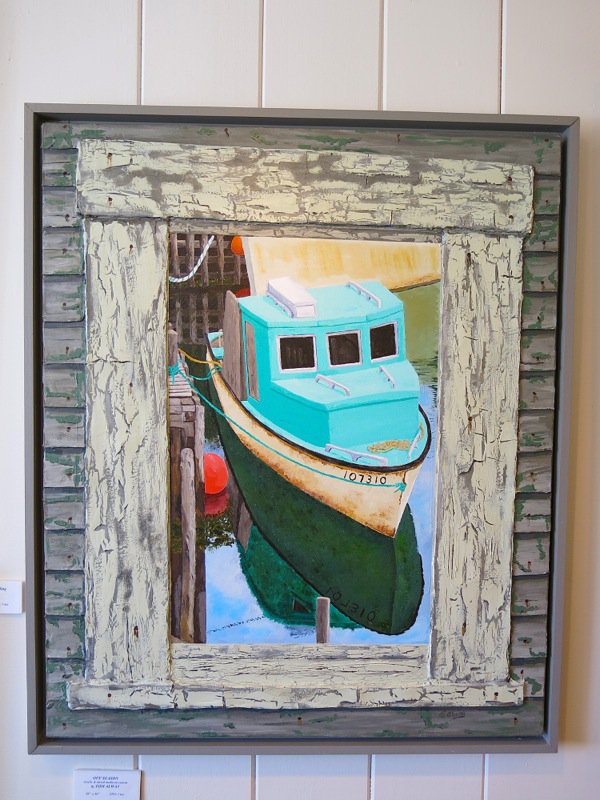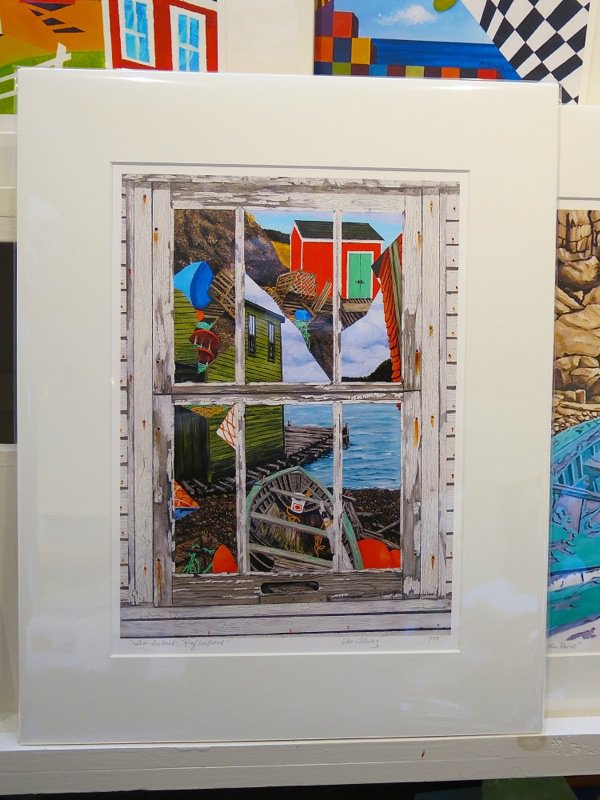 Loved the one above. If the original was there, we would have purchased it.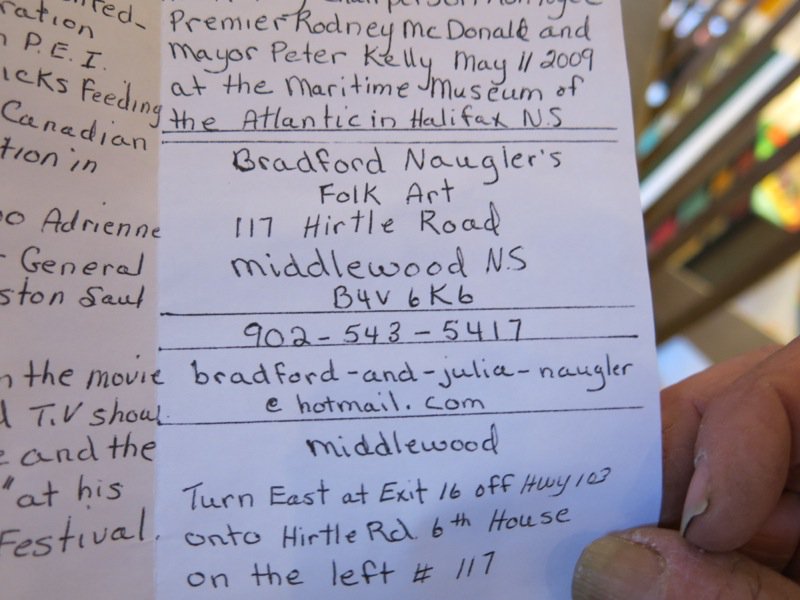 But no wooden carvings. Apparently Bradford Naugler is the folk art wooden carver one must see in this area.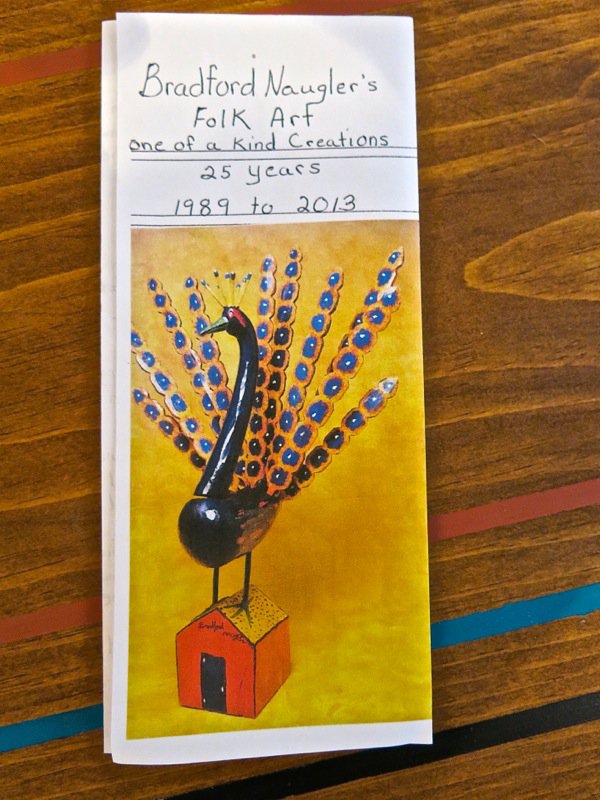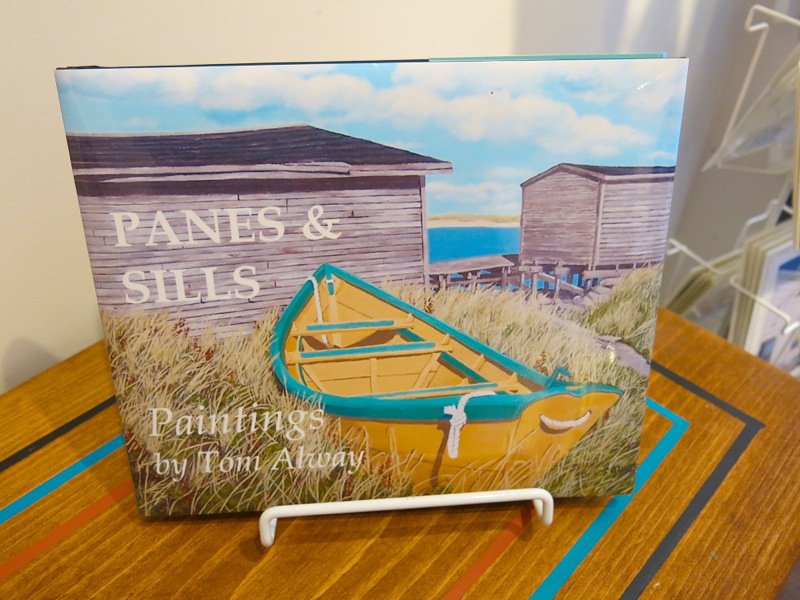 Tom was our host his day, and clearly, a talented local artist. He told us there is a Folk Art Festival in Nova Scotia once a year for 4 hours. (Four hours?)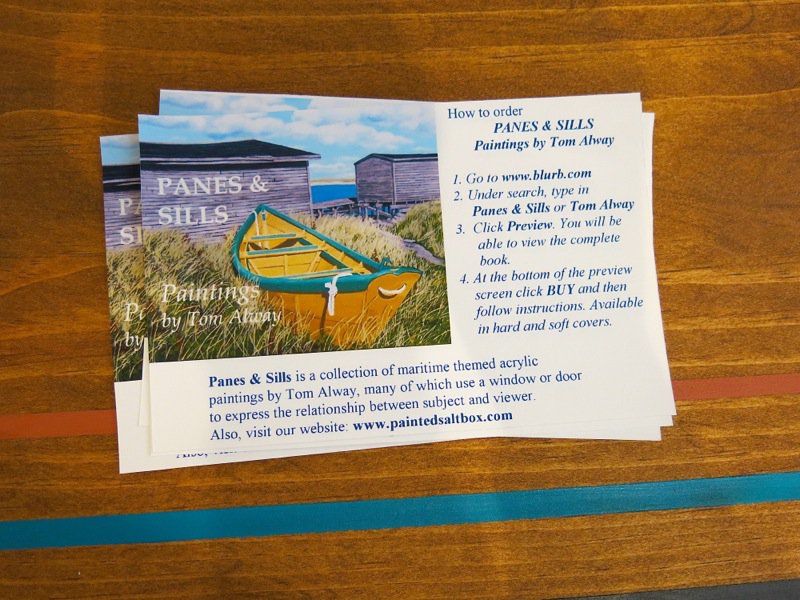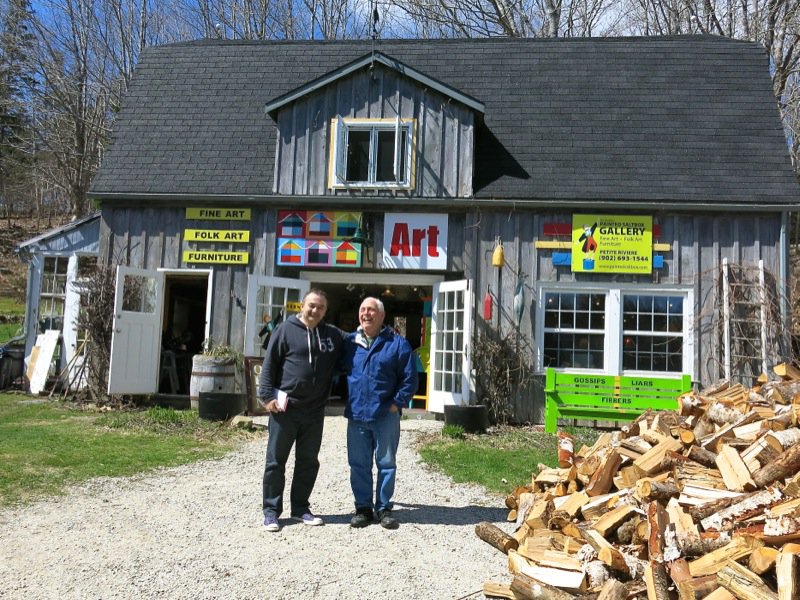 Bought nothing. Had a wonderful time. Incredible talent and really enjoyed the stop.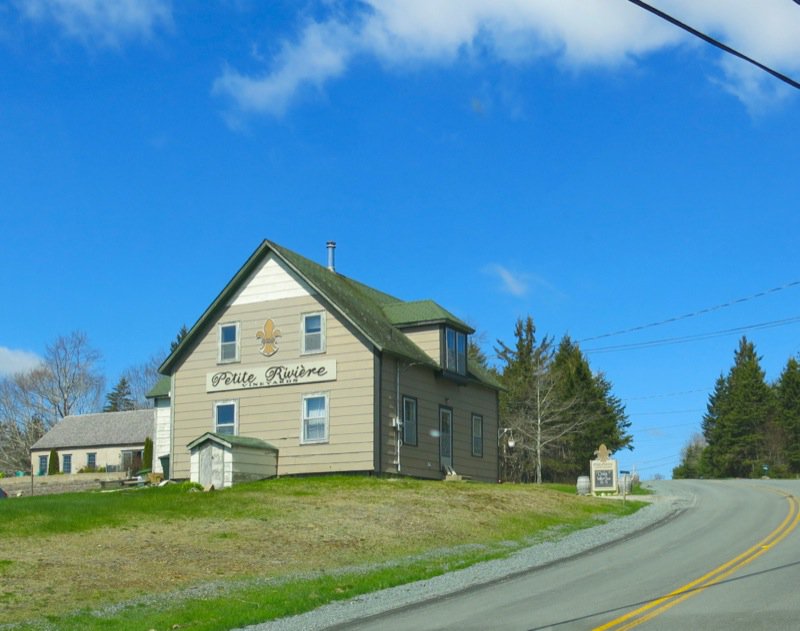 Off to Petite Rivière for some wine tasting. Arrived, and it was closed. That was a surprise as Shelah had it on the itinerary she provided for us. Yet, nice to know it was there and to take a peek around. Decided not to go to see Bradford Naugler as I don't like to knock on doors of people I don't know, unexpectedly.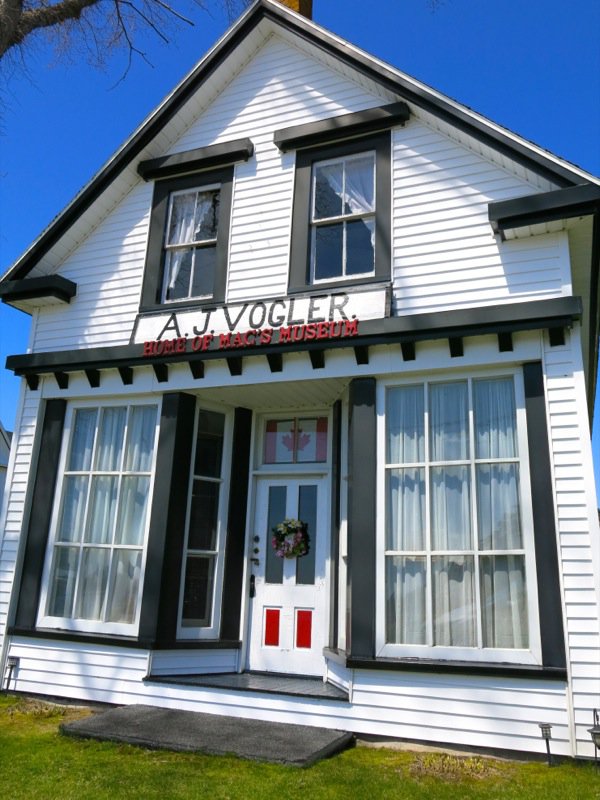 Charming, and closed. We had passed by the town with the little place to eat that was on our itinerary from Shelah and it was closed for the season, too. Deb had suggested Charlotte Lane in Shelburne, so that was where we decided to go. It was well after noon and we were really ready for a nice little lunch.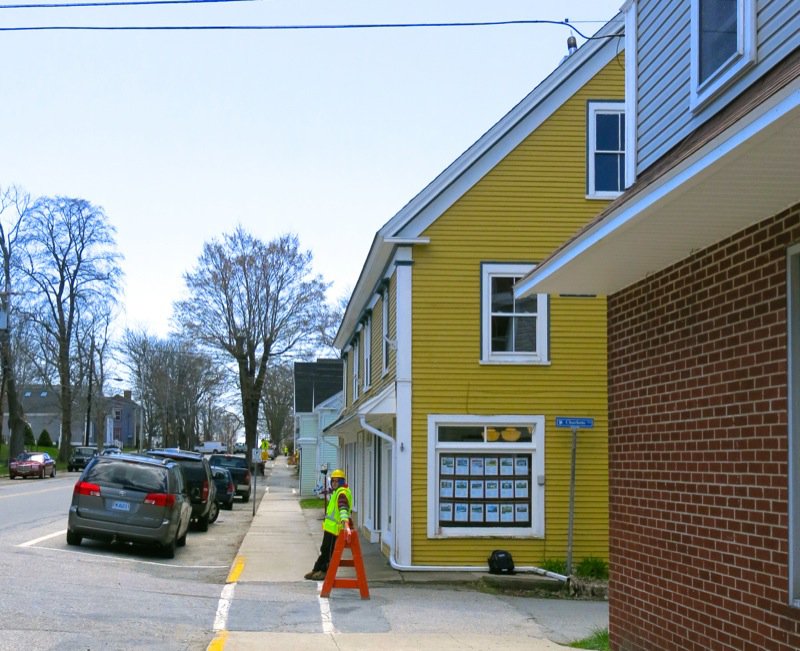 Noticed blockades everywhere, yet no construction. Found out later that filming for The Book of Negroes was happening in town today. It is right down Charlotte Lane, above, where the charming café is.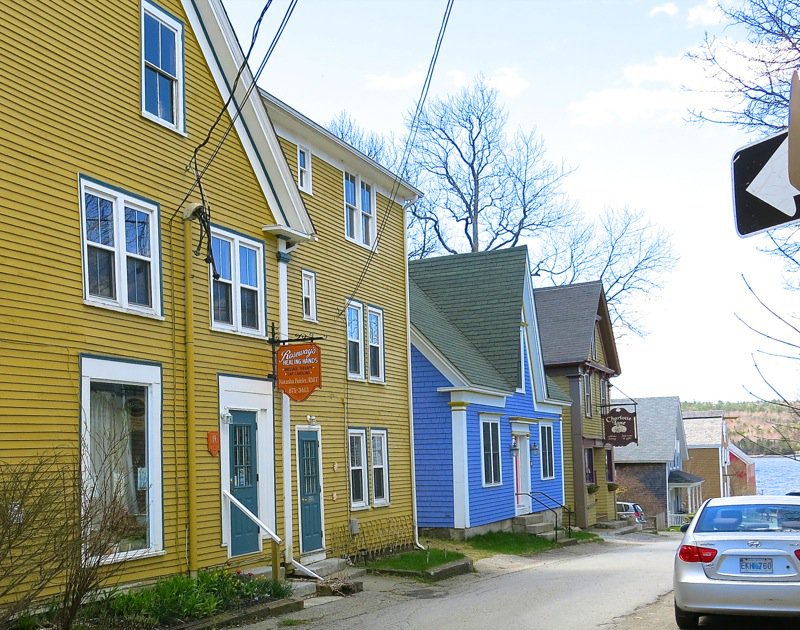 Just to the left, third building down: The Charlotte Lane Café and Gift Shop.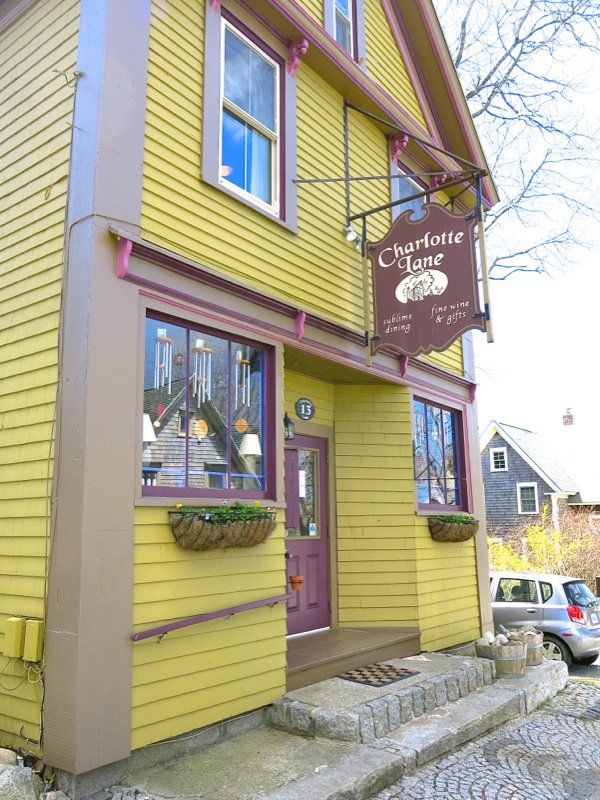 My step was quickening. Hunger. Charm. Perfect little stop for a bite to eat.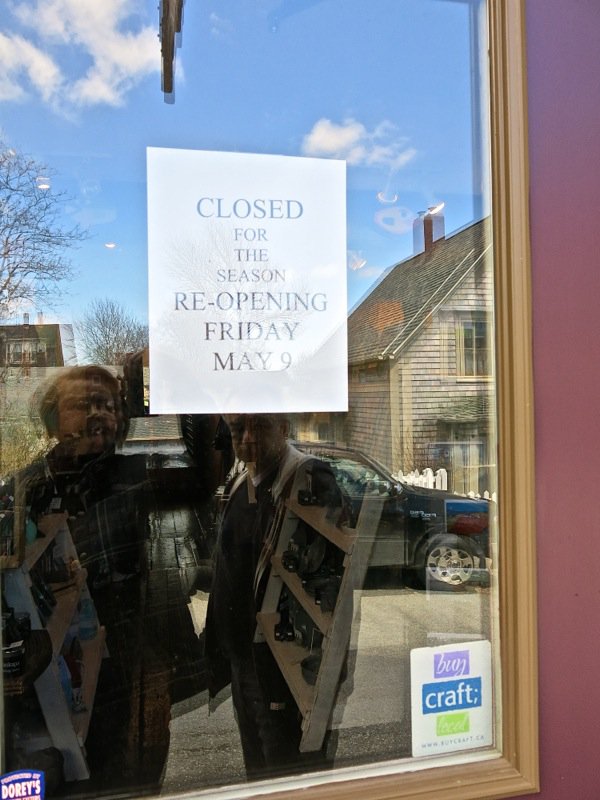 It was at least 1:30 by this time. There were people inside, so I knocked. "Can we see your gorgeous art?" If I can't eat, maybe I can shop?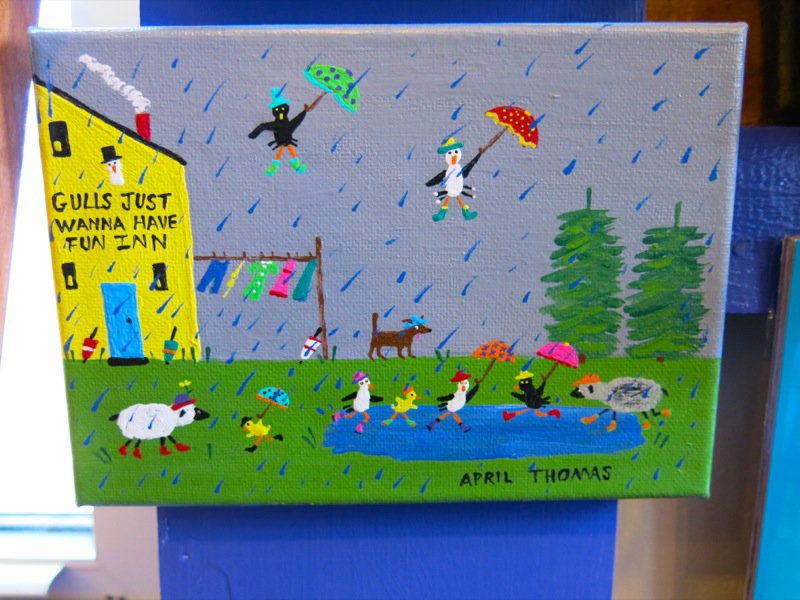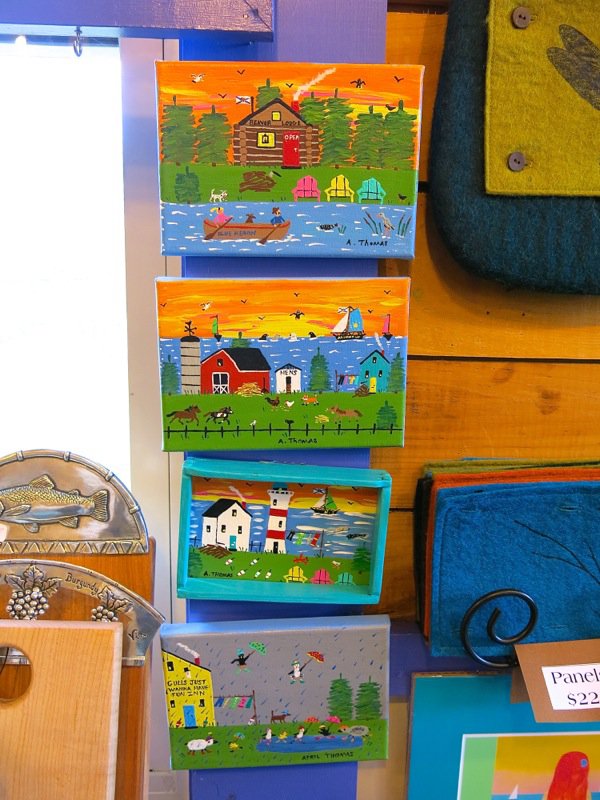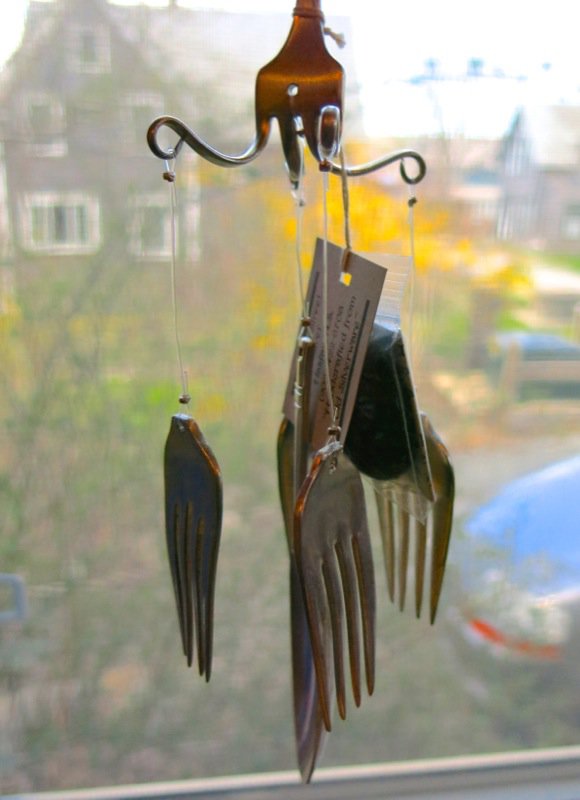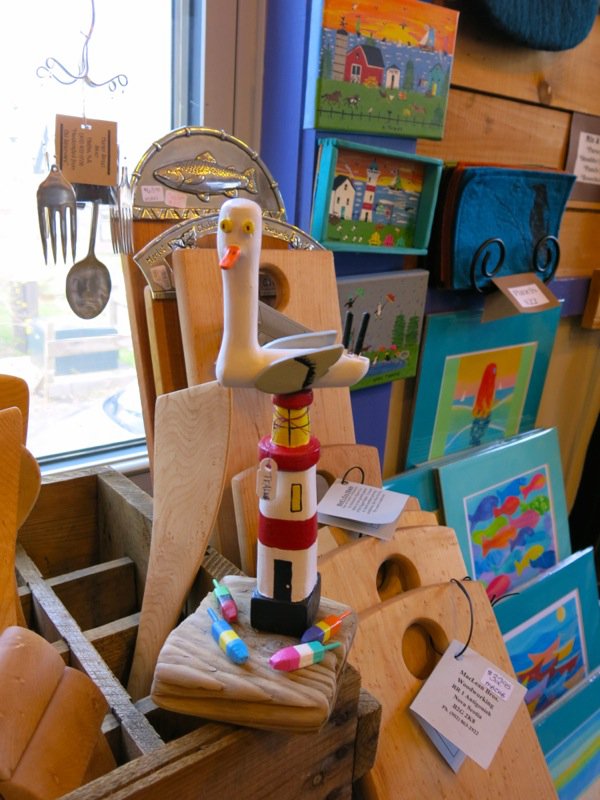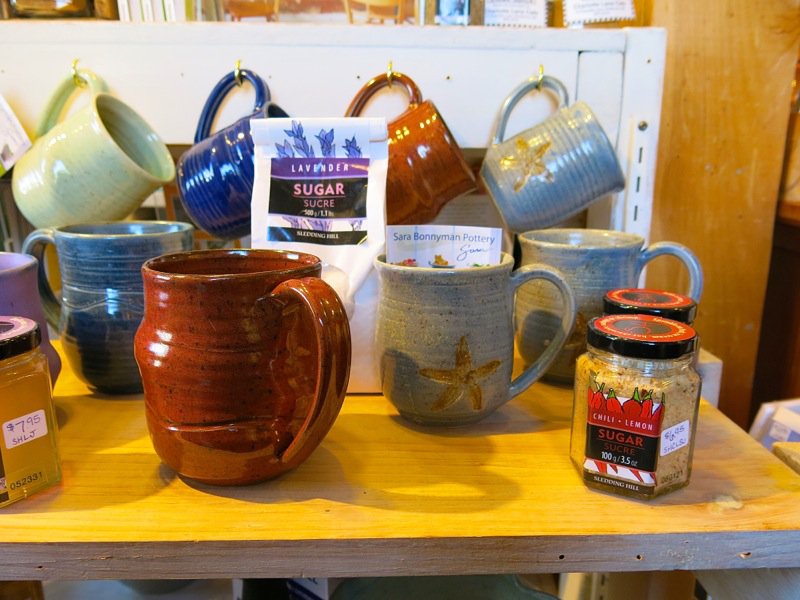 Oh! A Sarah Bonnyman shelf! And I have a cup just like the one with the starfish!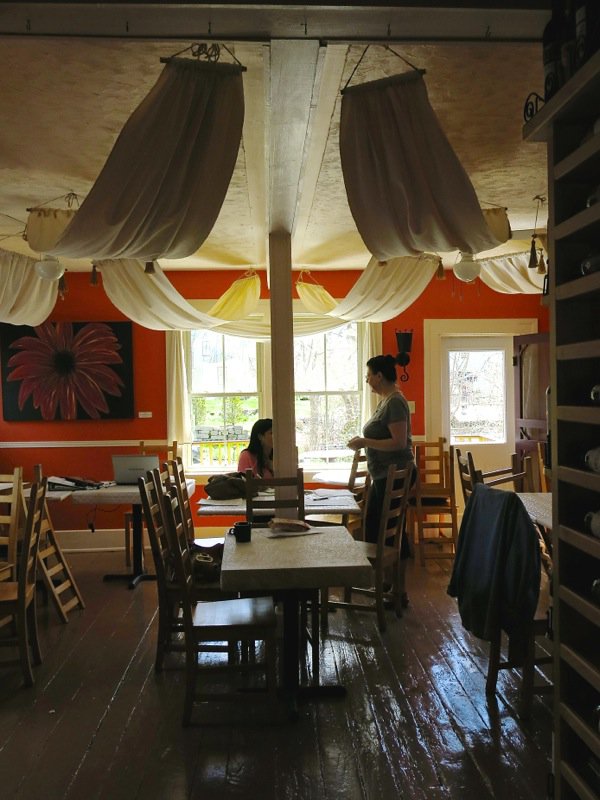 So kind of the gals to let us in and take a peek at the restaurant adjacent to the shop. "What brings you here?" led to a conversation about Slow Food and I learned that Chef Roland Glauser, Swiss trained and born, is usually a participant at the Nova Scotia Slow Food Spring Supper (the evening I skipped, ate lobster and went to bed) , but this year as it was in Tatamagouche, opted out due to the distant location.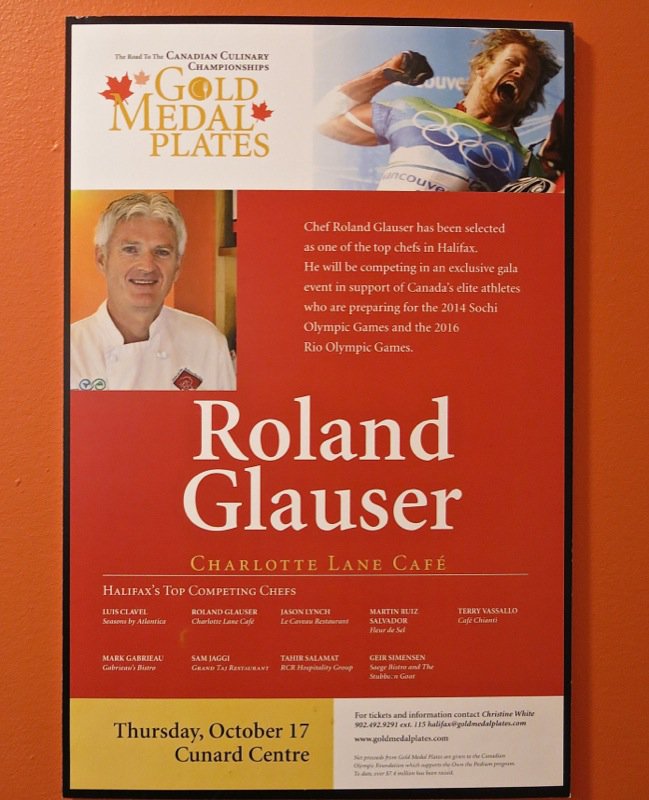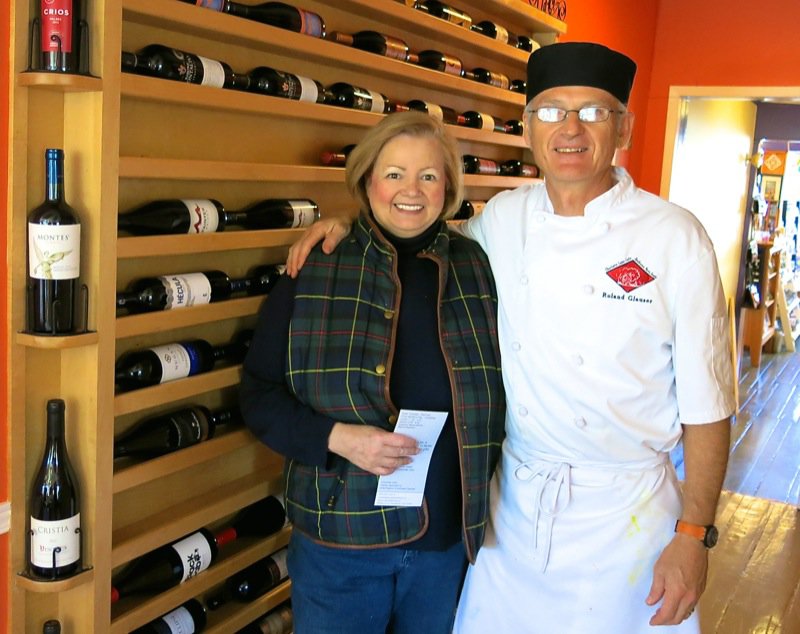 "Would you like to meet our chef?" Of course I would! What an honour. Chef Roland Glauser is an esteemed Canadian Chef ; The Charlotte Lane Café won Restaurant Association of Nova Scotia's Best Small Restaurant Award, 2013, Restaurant of the Year Award from industry association Taste of Nova Scotia November 2011 and he has many other accolades under his belt. The gals even asked if we would like to join them for Staff Lunch. What incredible hospitality. A Staff Lunch with a vibrant bunch like this would have been a dream, but we asked for another place and they recommended "Hooked" just down main street.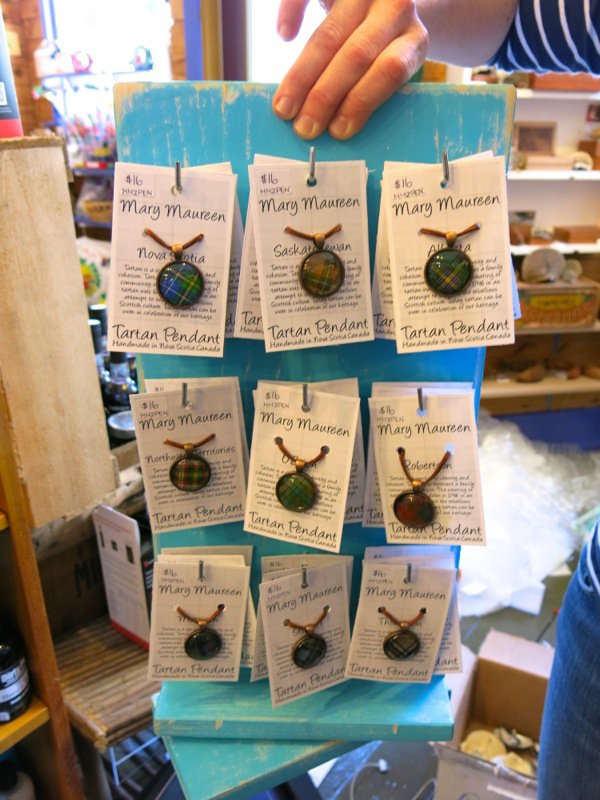 Pendants embodying area tartans.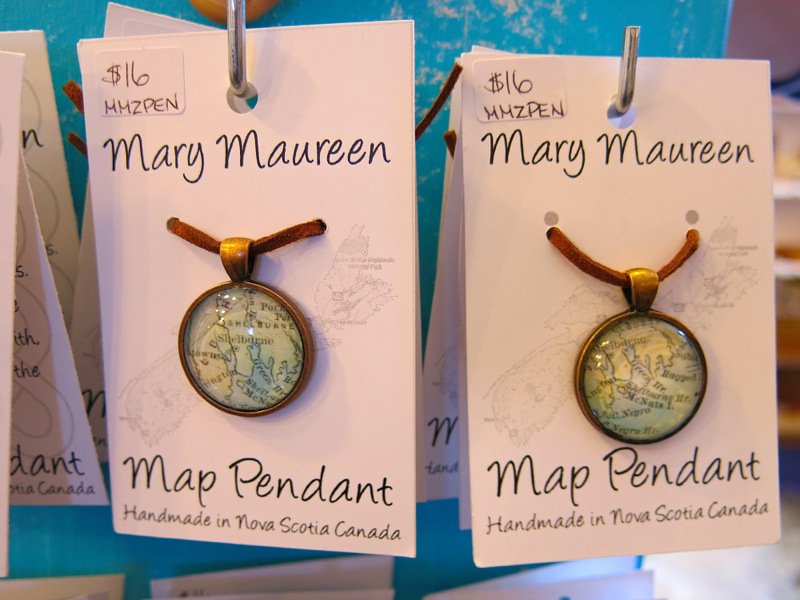 Map pendants. Mary Maureen is a savvy and talented Nova Scotia artists. I could have bought so much at this little shop. Yet, still at the beginning of our holiday, I restrained myself. Can you see that Shelburne is mapped on the pendant to the left and that the South Shore is on the map on the right?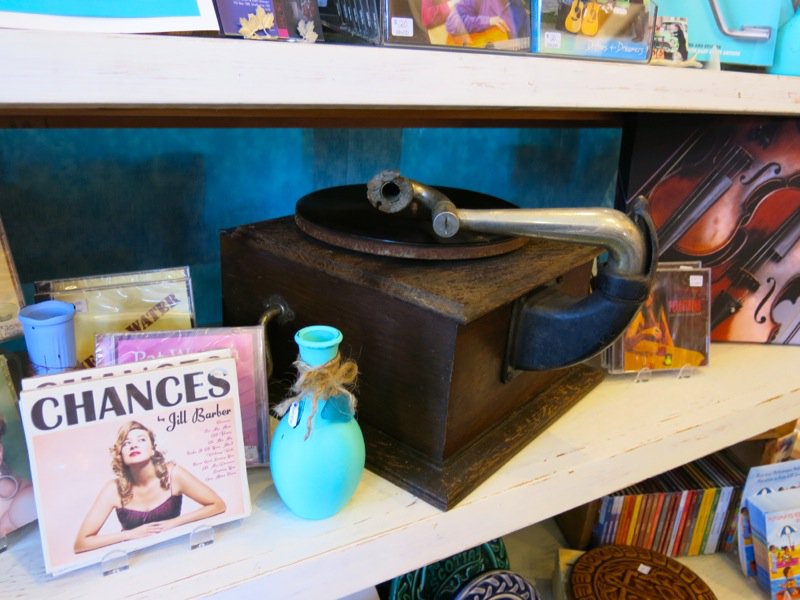 One last round at all of their gorgeous goods, and off we went.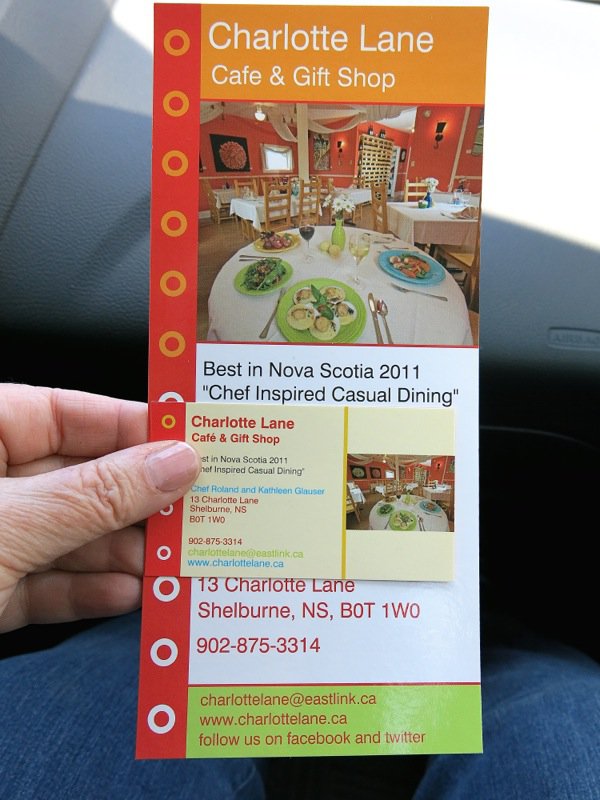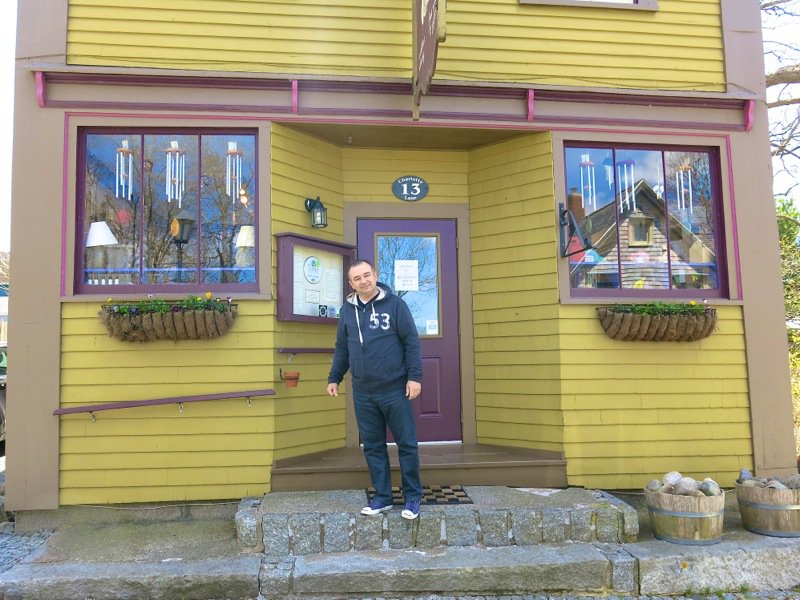 Ah, the lunch we never had. And I know it would have been memorable. Just stopping by and meeting the staff was memorable!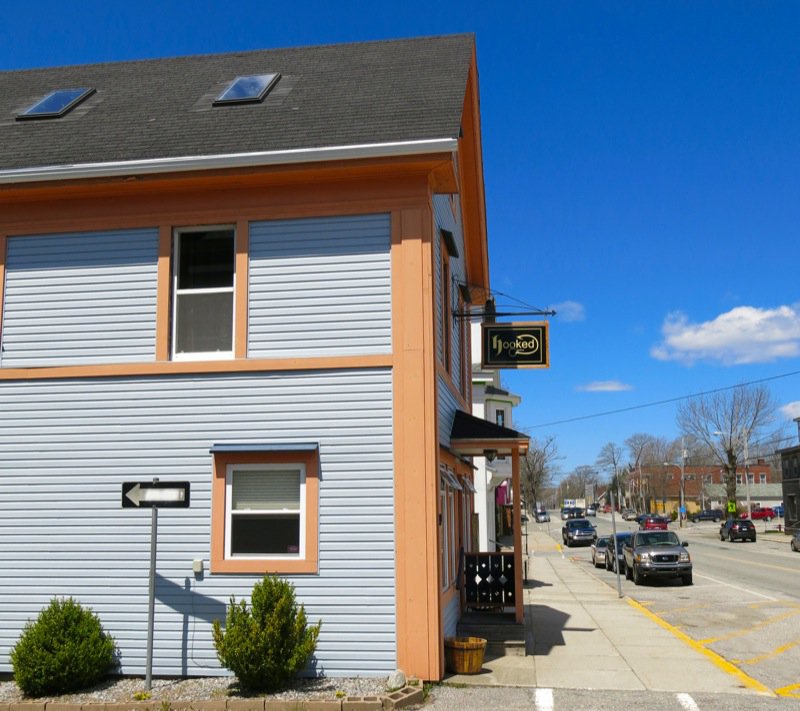 Now, let's get some food!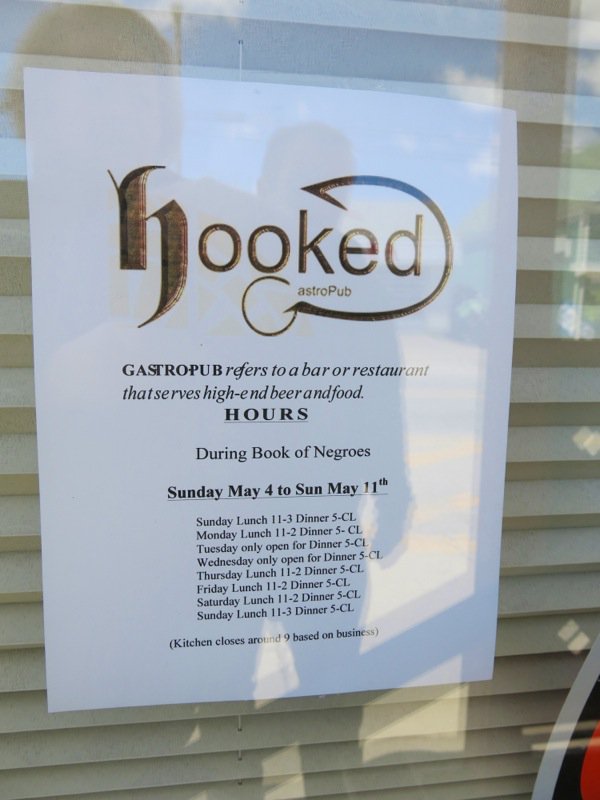 It was Wednesday.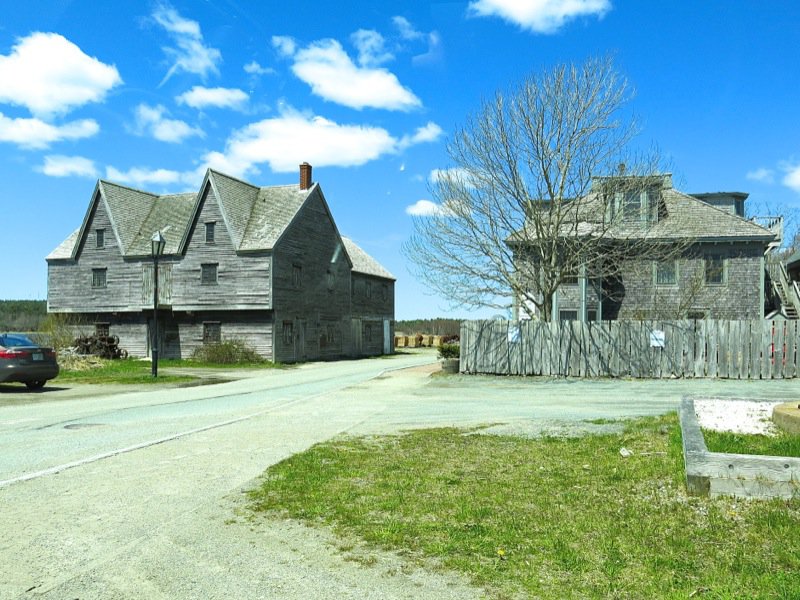 Silly me. No snacks in the car. "Let's drive by The Book of Negroes shoot and see if we can get past the road blocks!" The road block was where I was standing, but I got a good shot of something.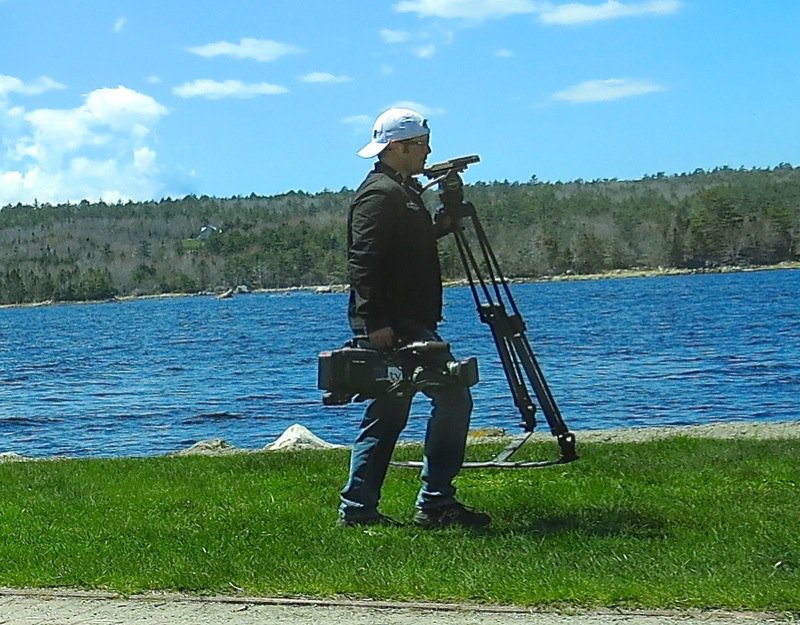 And, more proof! A cameraman!
Now, off to Pubnico. No other options for lunch from here to there, so I emailed Bernice for ideas in Pubnico for lunch and have written about her suggestion: stop at Le Musée des Acadiens for some Hamburgar Soup.