A heritage recipe contribution from my friend, Nancy

After writing about The LaHave Bakery and their incredible oatcakes, my friends and readers responded with sharing their recipes as I was desperate to make these delicious addictive East Coast Canadian finds. It became clear that there is actually a Canadian Oatcake distinctly different than the original Scottish oatcake through my travels, writing and research. Discovering and identifying heritage Canadian recipes and food is a main objective at A Canadian Foodie, and always a thrill. The Canadian Oatcake has sugar. The Scottish Oatcake does not. When Nancy shared her mother's recipe with me, I made it immediately.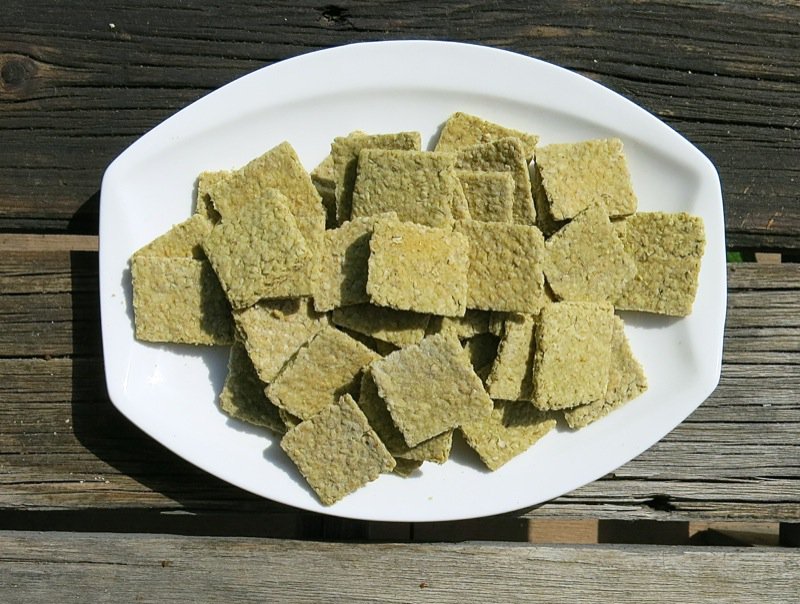 I hadn't intended to cut the cakes into cracker sized morsels, yet the size seemed fitting once I was rolling them out. With so few ingredients, I was not expecting to become immediately dependent on them – yet, I was. They are a powerful moment in time on one's palate. Intently oat with a sense of "good for you" coupled with heartily satisfying spelled out H-O-M-E in big letters. I could see why this Scottish recipe took off and went viral in those early settlement days throughout the Atlantic provinces. And a little bit of sugar might kick it up a notch? And it certainly did. Oatcakes without sugar are more commonly referred to as Oatbread on the East Coast.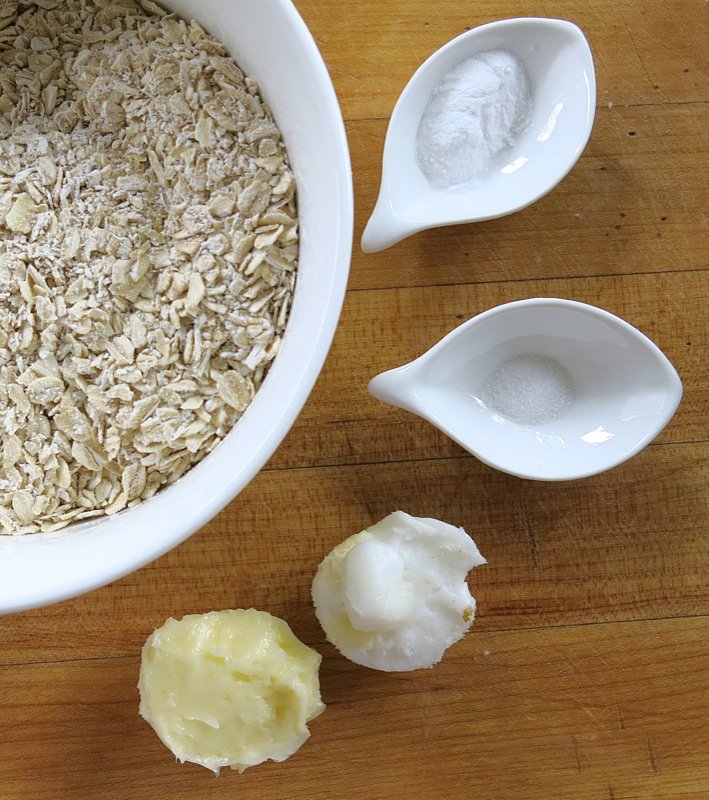 Mis en place is really this simple, with one exception. I did not have the proper oats. Steel cut or Scottish oats are required to make this recipe properly. I used my Thermomix to whiz my slow cooking rolled outs to half mast, but found that didn't work.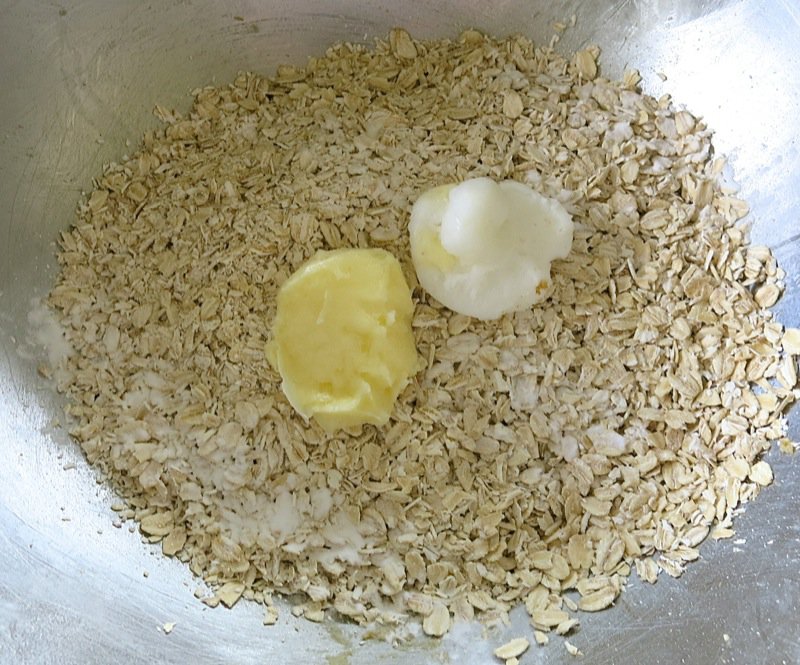 After cutting in the lard and butter, the mixture was simply too dry. Why? The oats were too big. As I didn't have the correct cut of oats, I put the fat cut in mixture into my Thermomix and whizzed it all together once again.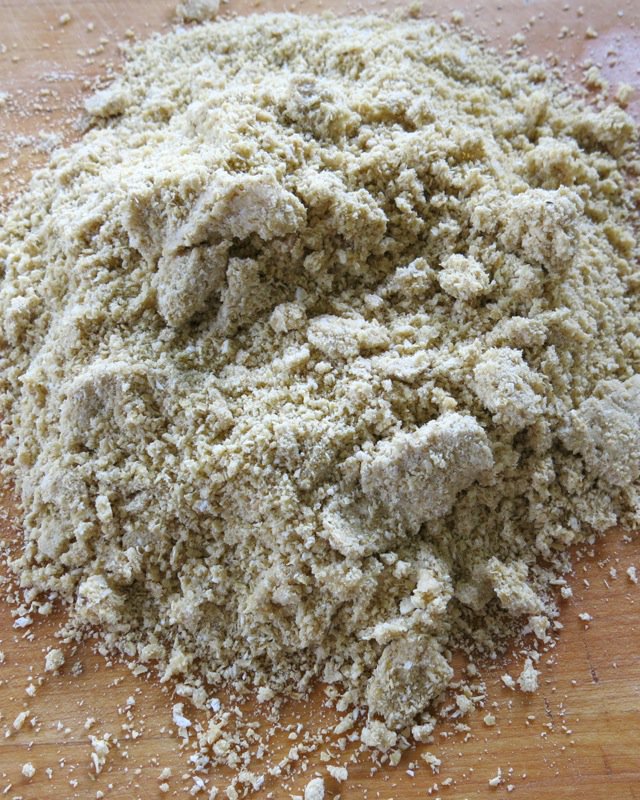 Please realize that the fine texture of my dough will be different that the texture of the dough made with the proper cut of oats.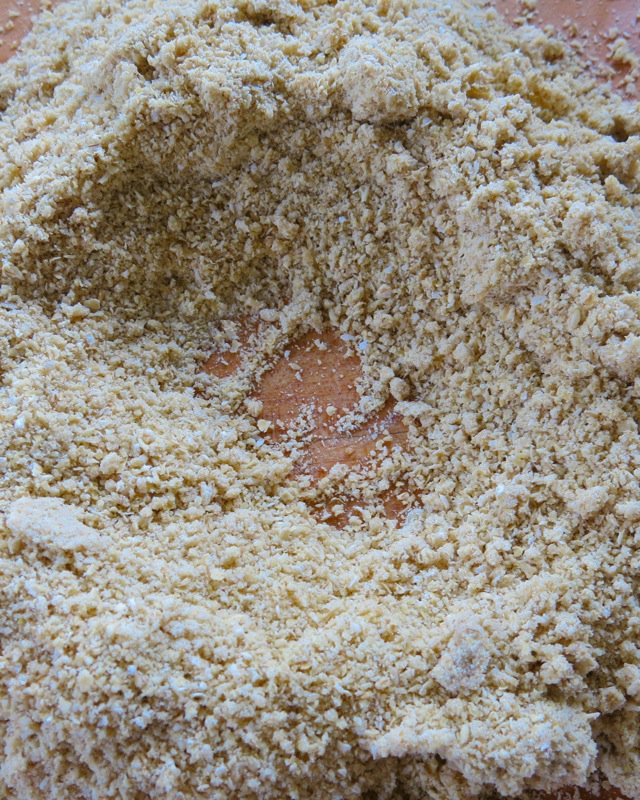 Making a well in the dry ingredients, I add the water. Take great care to not over mix, or you will get tough oatcakes.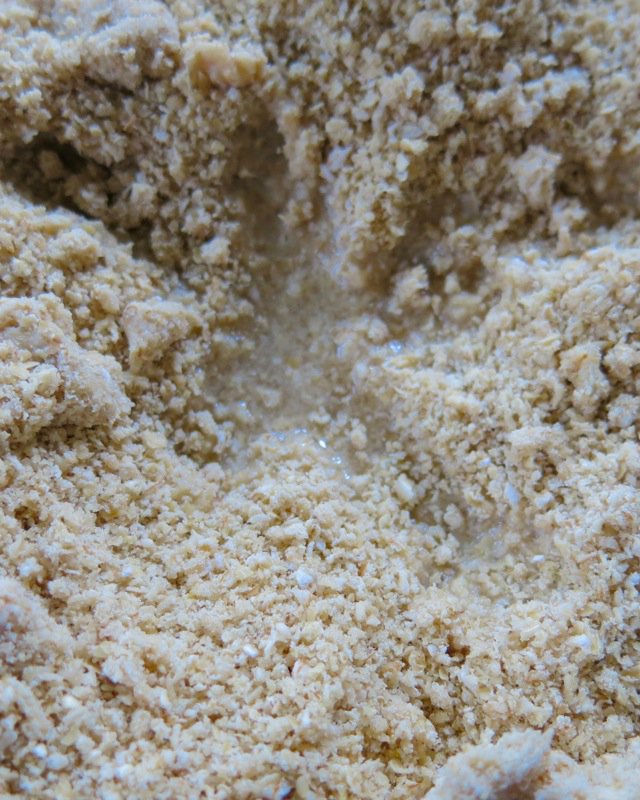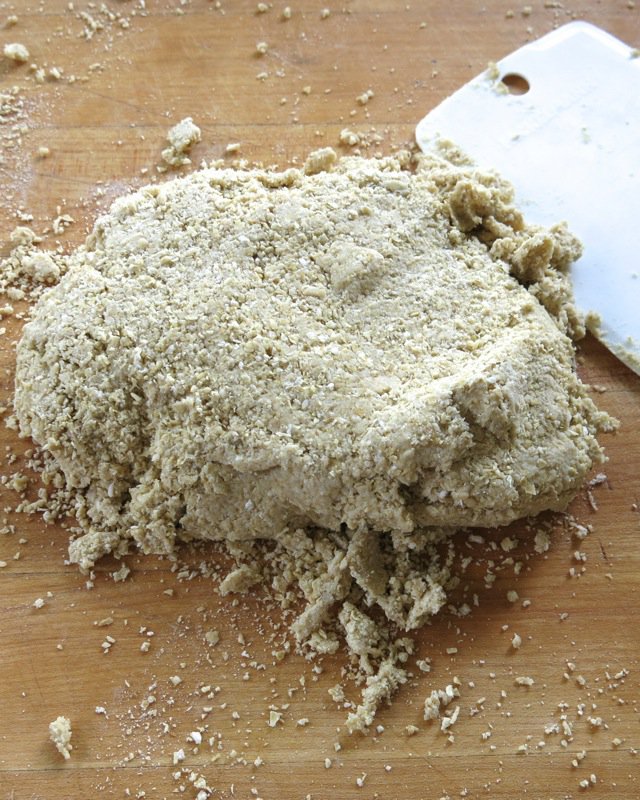 Combine ingredients until a ball just forms, then roll out the dough as thin as possible. Traditional Canadian Oatcakes (with sugar) are thick. Traditional Scottish Oatcakes (without sugar) commonly referred to as Oatbread, are rolled out very thin.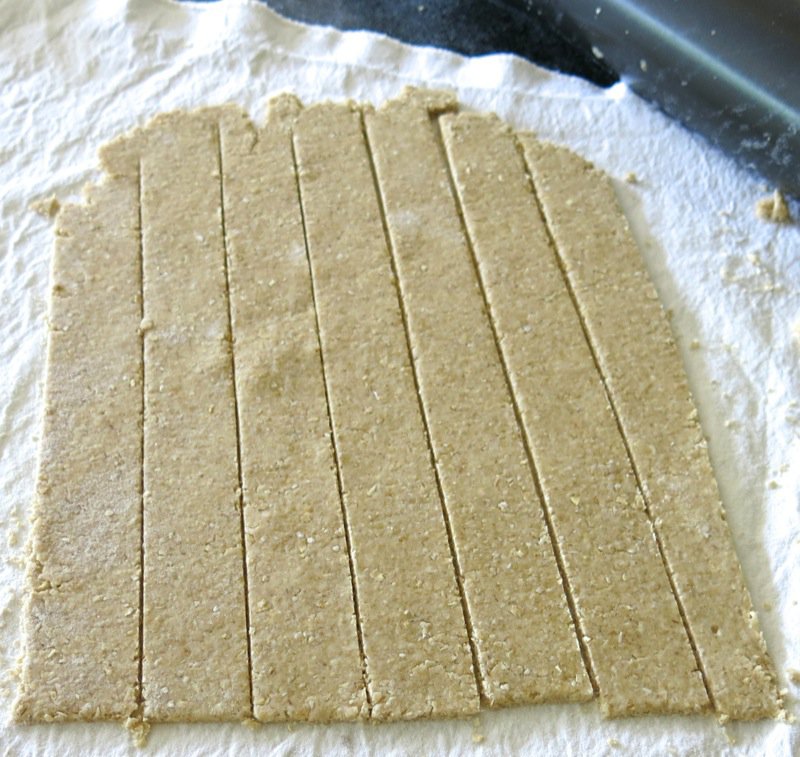 This was the moment I decided to make crackers with my oatcake dough. I have never seen Nancy's oatcakes. Of course, I did my research and the options appeared endless. So, for me, on this day, as we were headed to the Okanagan for a wedding, cracker sized it was. Great for snacking on.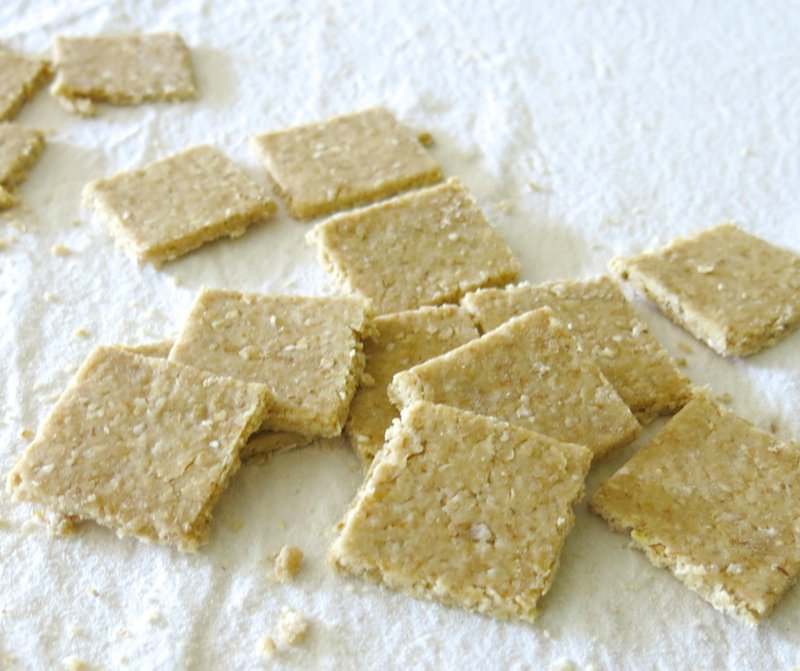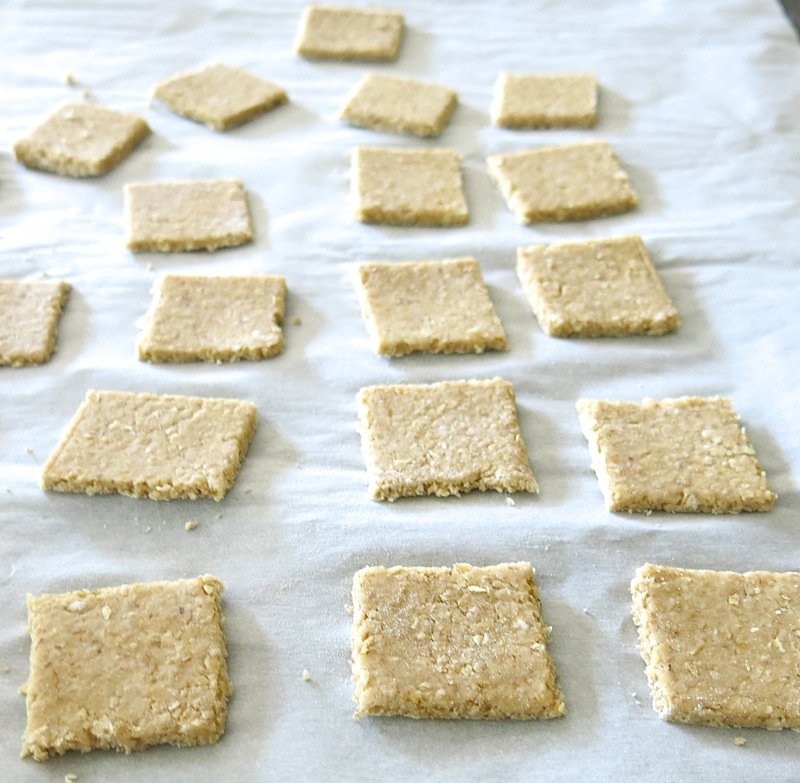 Above, unbaked; below, baked.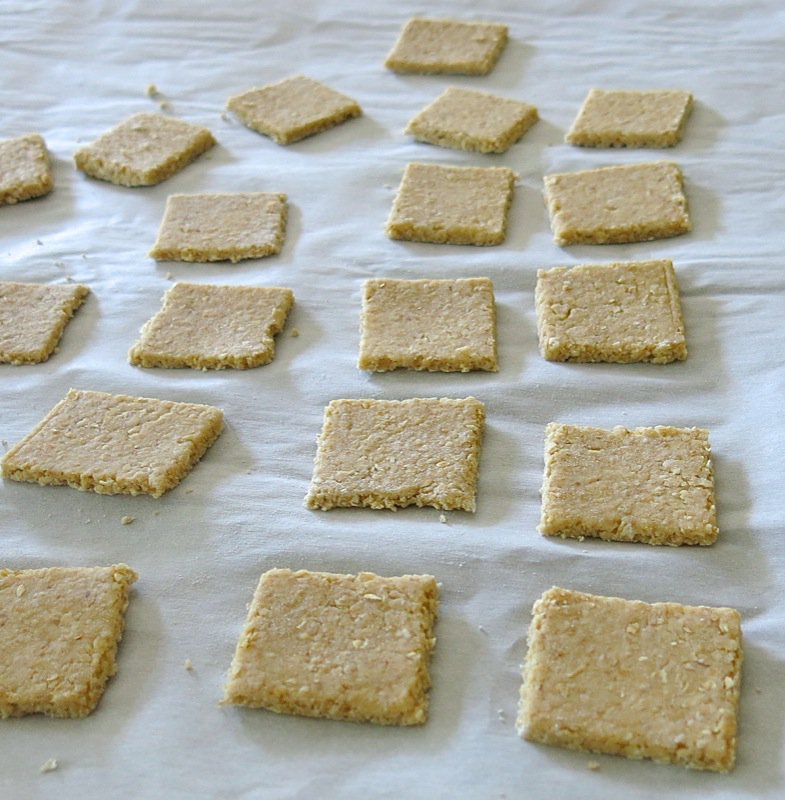 Where does one buy Scottish oats? They are now on my list. This recipe is a keeper. It is not easy to roll and be tender with the dough to ensure the oatcakes will not be tough. There was barely enough water to hold the dry ingredients together, but it did work. Persevere. It is oh, so worth it.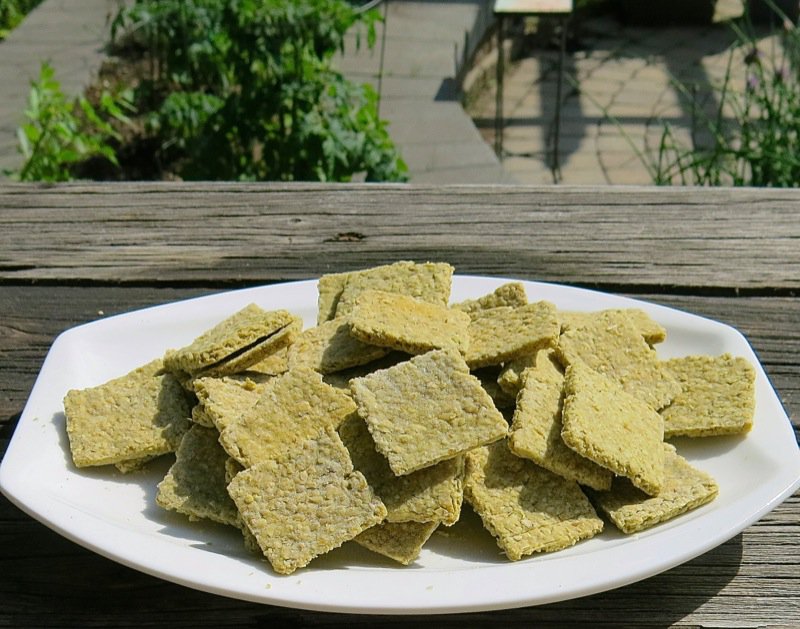 Incredible with cheese. Alone. With cheese. Alone. One-after-the-other. With milk.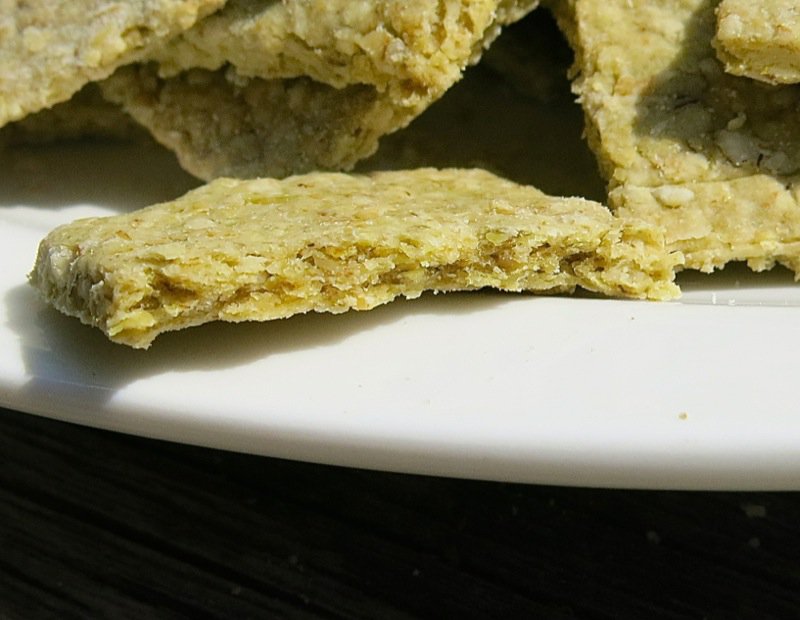 I did manage to get a lovely tender bite and a flaky break.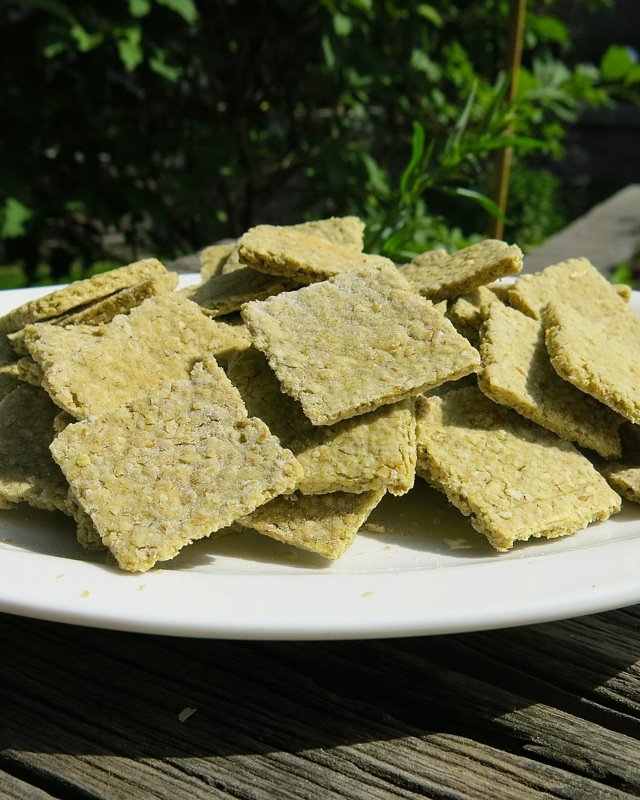 I also made the recipe for LaHave Bakery Oatcakes a reader sent to me that she found online, and Deb Merriam's Traditional Canadian Oatcakes (in the middle, below): recipe follows at the end of this post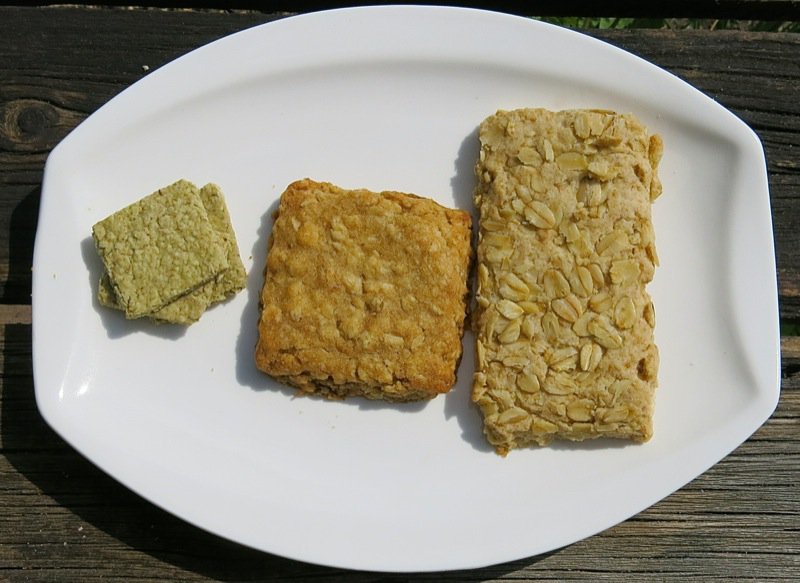 More to come, and thank you so much for sharing your family recipe with us all, Nancy!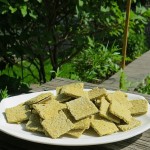 Margaret Semple's Traditional Scottish Oatcakes


Makes 50 very small cracker sized bites Traditional Canadian oatcakes have sugar. Oatcakes without sugar are more commonly called oat bread in the Atlantic Provinces.
Ingredients
2

cups

steel cut oatmeal

(I ground mine)

1

tablespoon

shortening

1

tablespoon

butter

½

teaspoon

baking soda

1/8

teaspoon

salt

1/3

cup

water

(approximately)
Instructions
Preheat oven to 375F

Grind oats, if you choose to

Add dry ingredients to bowl; cut in butter and shortening; mix until crumbly

Make well in centre; pour in just enough water to make dough hold together

Flour board and rolling pin sparingly; roll dough until very thin

Cut as desired; place on a greased cookie sheet and bake 8 minutes at 375F
Recipe Notes
Like pastry, if too much water is used the oatcakes will be tough
Deb Merriam's Oatcake Recipe
Deb writes: "Oat Cakes in Nova Scotia are served as both savory crackers (no sugar. a bit of milk in the recipe, lard in place of shortening, rolled thinner, usually called "oat bread" instead) and sweet cookies (with sugar and no milk, sometimes butter in place of shortening), but the cookie version is much more common."
This recipe is from Deborah Merriam's husband's aunt who taught Home Economics in Dartmouth. Deb likes to make hers round, and dip one end in melted dark chocolate and let it harden on wax paper before serving.
Ingredients:
2 cups steel cut oats
1 cup flour (whole wheat flour is a nice alternative)
1 teaspoon salt
1 cup brown sugar
(¼ teaspoon baking soda is added in the Out Of Old Nova Scotia Kitchens Cookbook: the bible of NS home cooking)
¾ cup butter
¼ cup ice water
Instructions:
Mix dry ingredients in bowl: oats, flour, salt, brown sugar, (baking soda, if using)
Cut in fat; add water and mix until absorbed and forms a dough (don't over mix)
Roll to ½ inch thick on floured board; cut into desired shape
Bake at 350F until golden brown or about 15 minutes