Thermomix Green Thai Curry Paste: The foundation for a variety of delicious dishes
Is Thermomix Green Thai Curry Paste really this green? Apparently, yes. I did not touch up this photograph. "In real life" it does not "read" as fluorescent, but there is certainly a pigment in this dish that has the camera mesmerized and kicks it into overdrive in the colour department.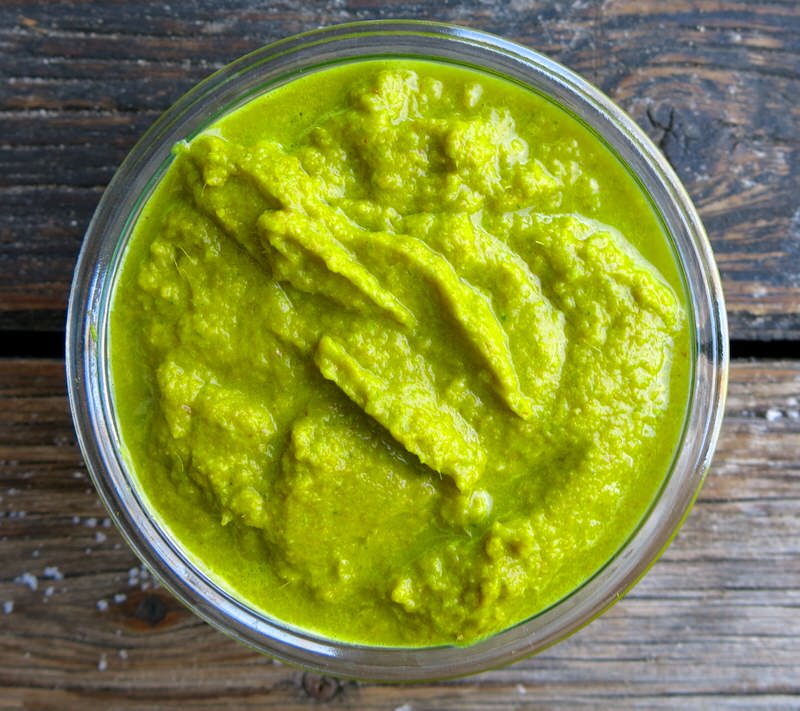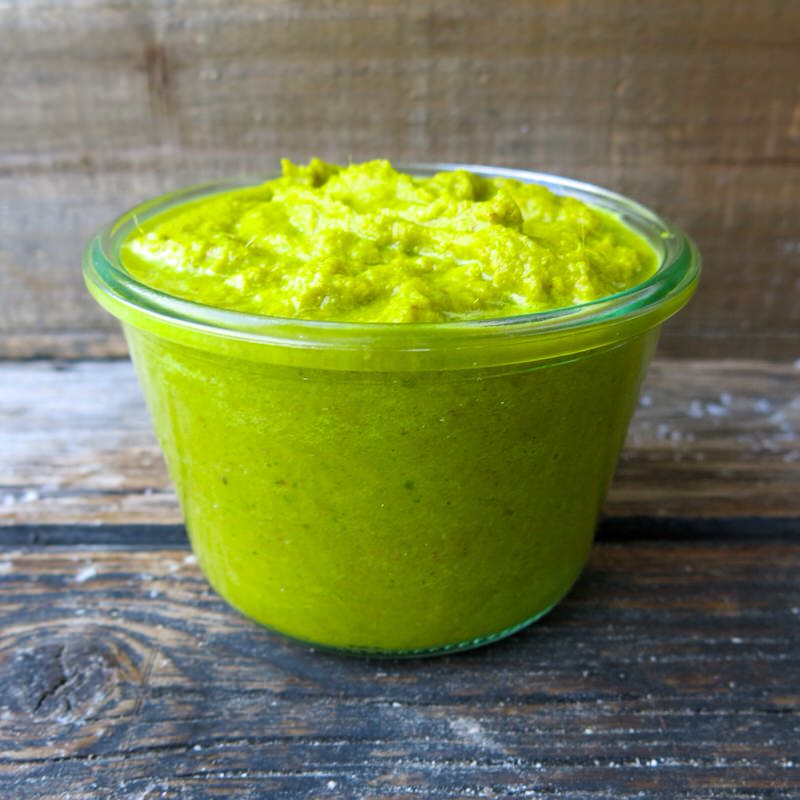 It is still a fresh and very lively gree-green, however. Just not at "plugged in" as the one above appears, but the colour certainly reflects the vibrancy of the flavour within.
Thermomix Green Thai Curry Paste: Mis en Place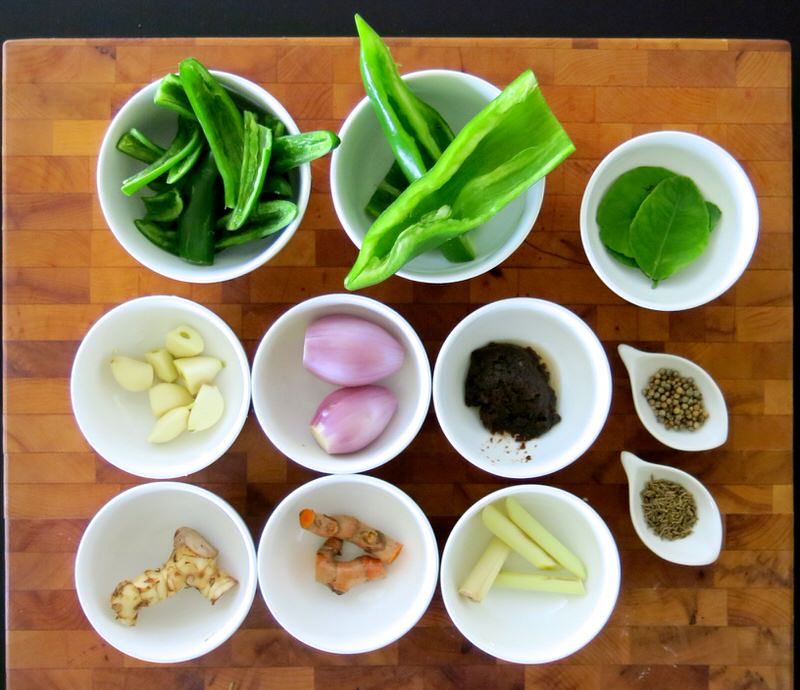 Very difficult to get the ingredients fresh and in a reasonable amount where I live in Central Alberta on the Canadian Prairies. Shallots, check. Garlic, check. Pepper, check (maybe not the specific Thai peppers, but the ones I used I used purposefully for this recipe as I cannot tolerate heat). Coriander and Cumin, check. Galangal, Lemon Grass, Kaffir Lime Leaves and Fresh Tumeric? Well, though easily accessible in every major city across Canada, not easily accessible in small quantities. Certainly, T&T has everything, but in really big packages. So, I have a lot of frozen ingredients. Best to make a few batches for yourself at a time and do it with a friend of two to use the ingredients while fresh.
Thermomix Green Thai Curry Paste: Preparing the Peppers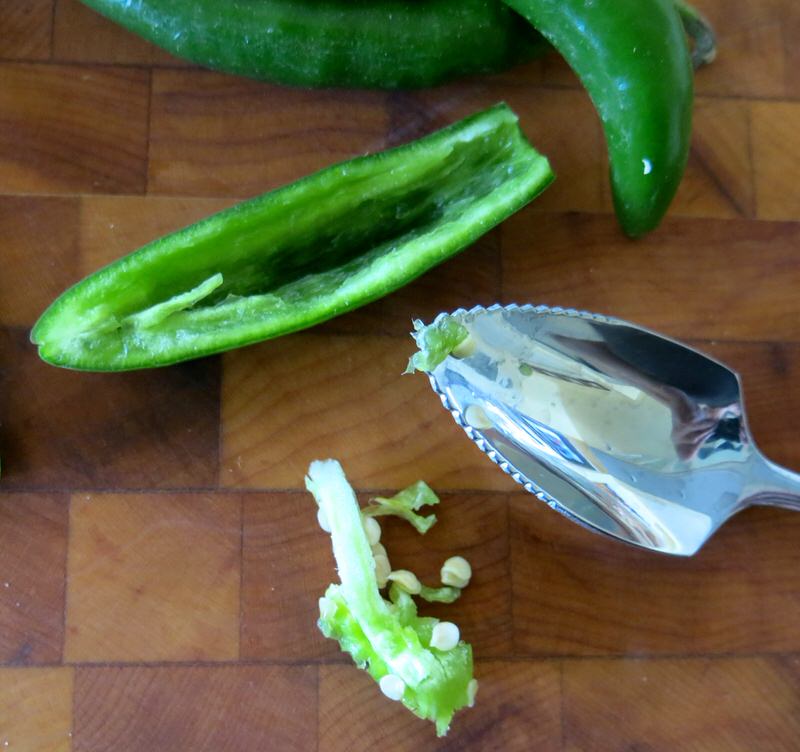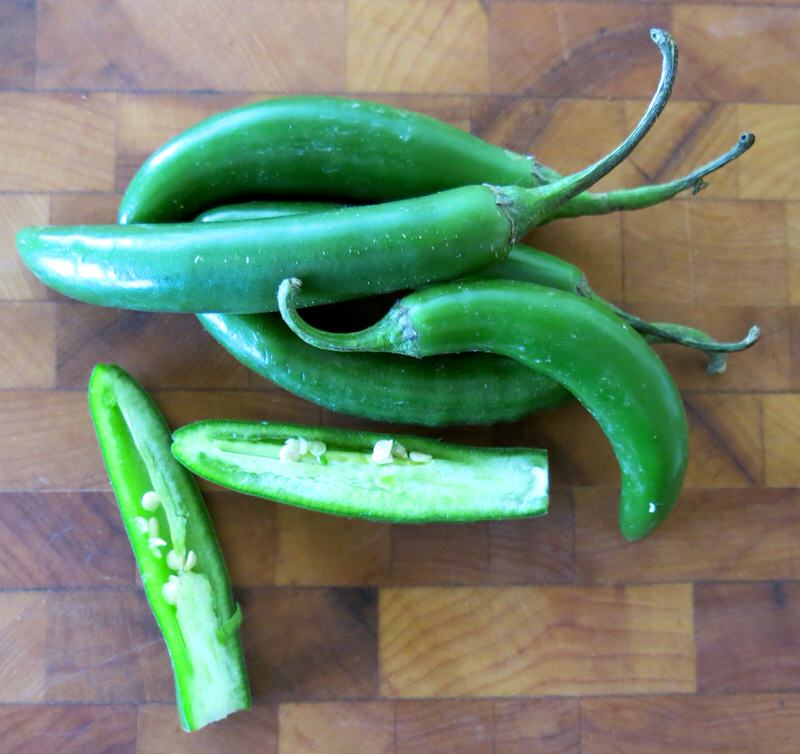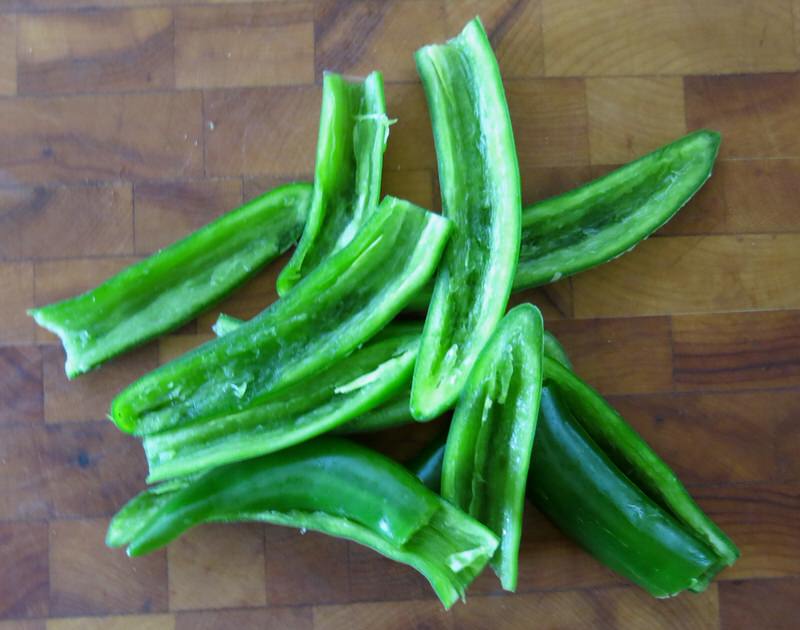 The Italian Centre Shops in Edmonton or Calgary often carries Thai peppers, too. Yes. T&T had them, but I opted for Serrano which is a good alternative and not so spicy. I love my grapefruit spoon as it is excellent for scraping spicy seeds out of spicy peppers.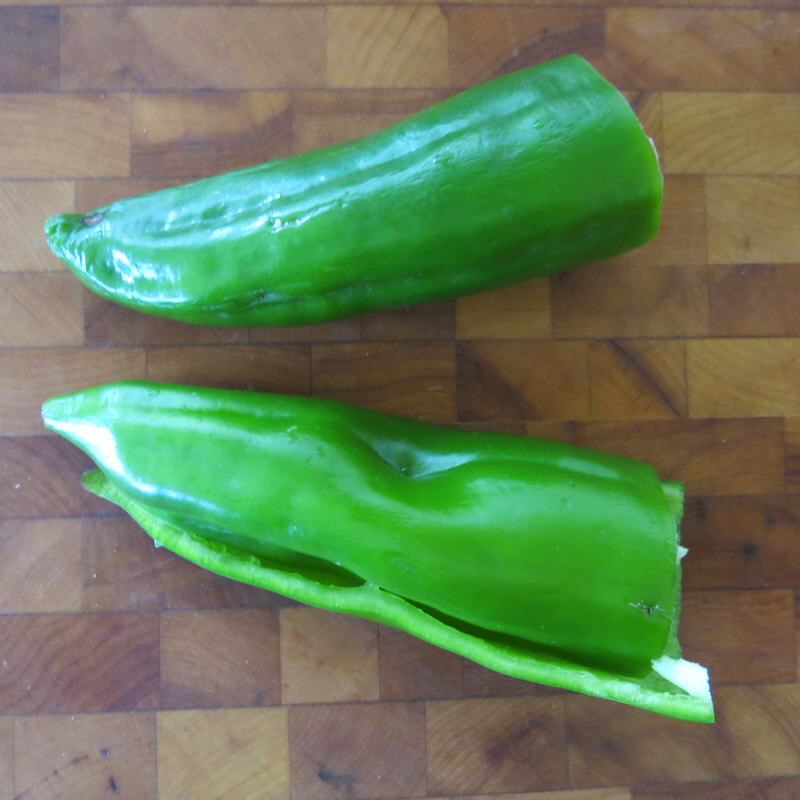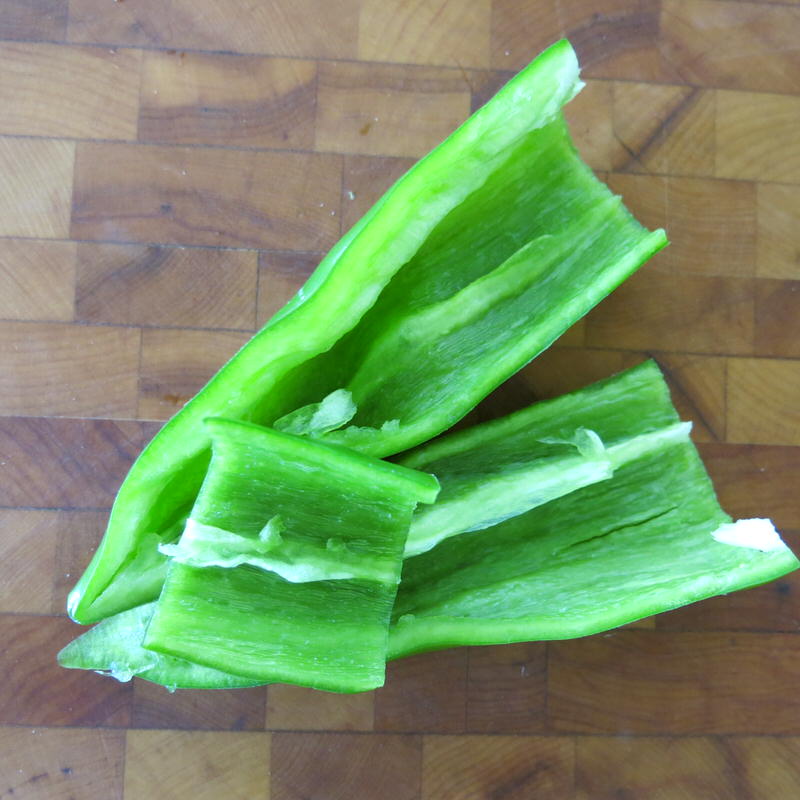 The long green Thai and short green Thai peppers are both very spicy for my palate. Thus the Anaheim in place of the long green Thai peppers. Of course, a completely different flavour, within the green pepper realm – but close enough to suit my fancy. I was sure that there was not one seed that made it into the bowl.
Thermomix Green Thai Curry Paste: What is Shrimp Paste?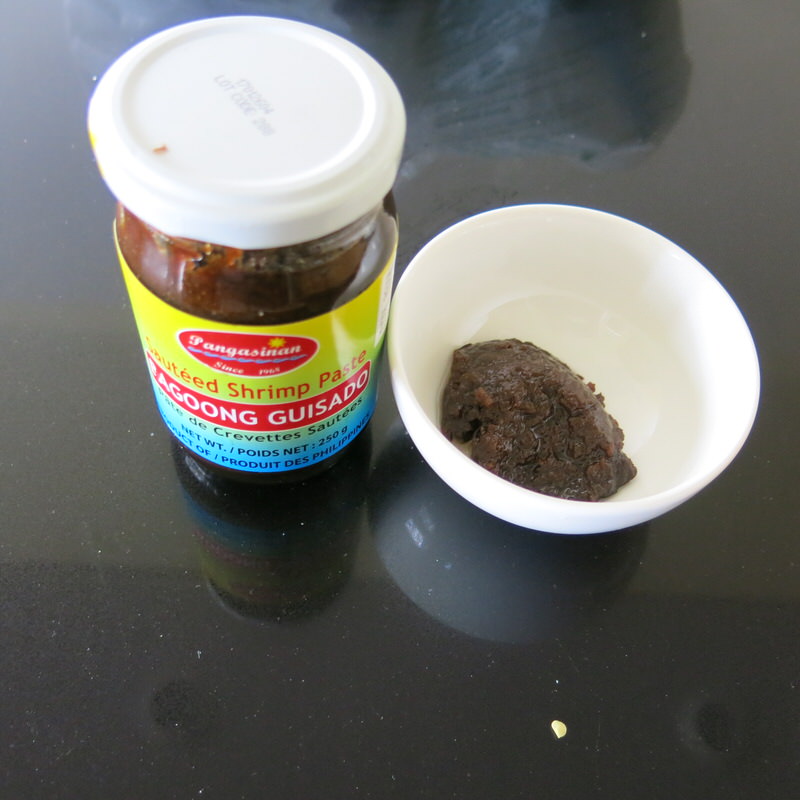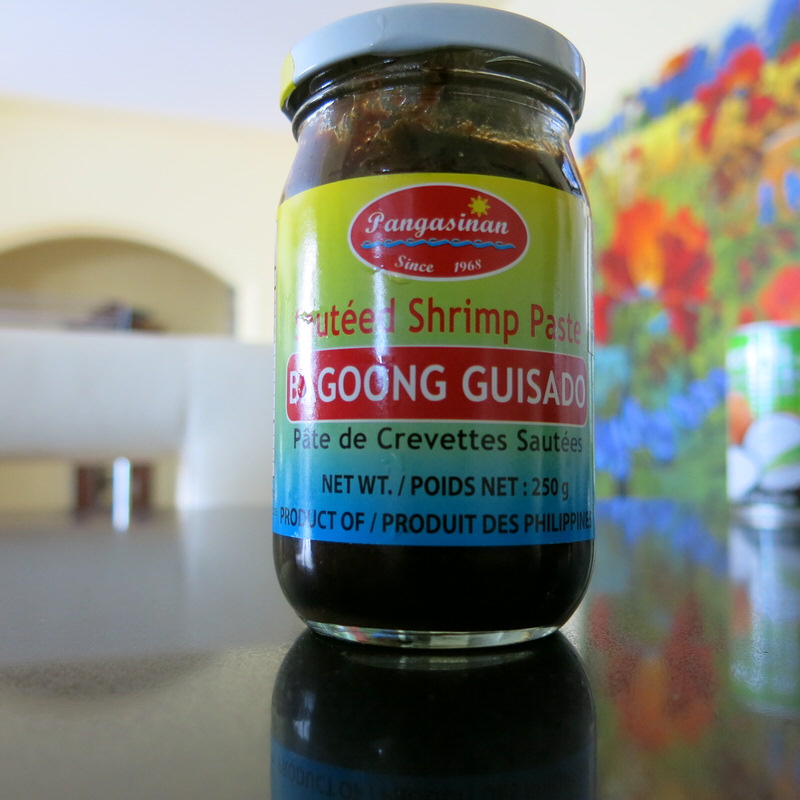 I have used shrimp paste before. It came in a tube. I just asked for it and was given that one. Now, years later, I investigated shrimp paste. Oh, my. There is raw shrimp paste cured with salt that is bright pink and well, likely very pungent. and then there is what is called "sautéed shrimp paste". Most chile paste recipes just call for shrimp paste. What does that mean: raw or sautéed? Pictorially, I saw the sautéed used in recipes, so that is what I got. The aroma was nice and I was confident it would add the right flavour to the mix. Of course, I had bought it and brought it home before sniffing it. Yet, that was a very reassuring sniff.
Thermomix Green Thai Curry Paste: Mis en Place Take Two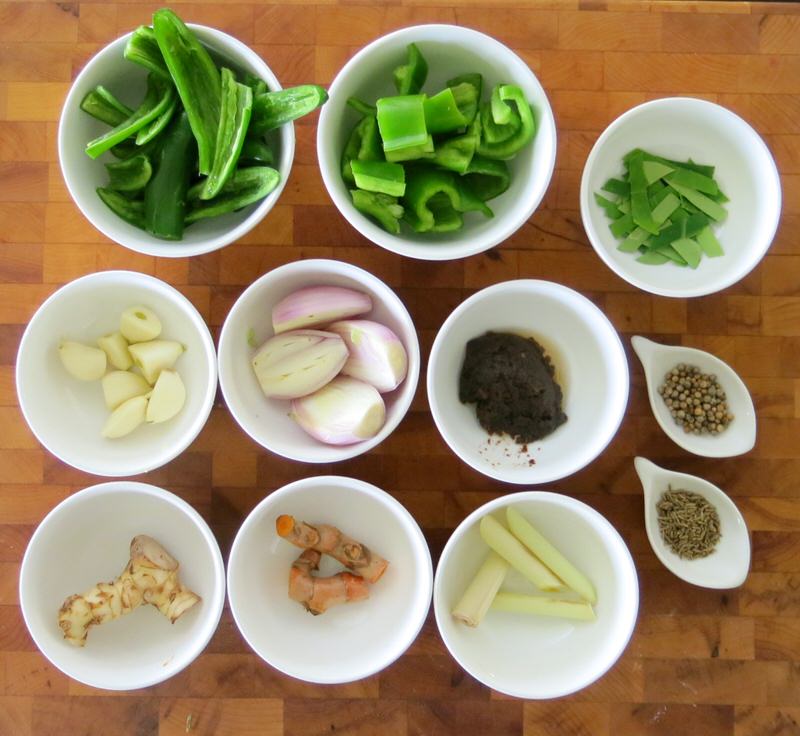 Ensuring that everything is about the same size is important when griding for a couple of seconds in the Thermomix. Big and little won't cut it. Just like cutting vegetables the same size for cooking enables even cooking; having ingredients a similar size for grinding enables even grinding.
Thermomix Green Thai Curry Paste: Pulverizing Spice Seeds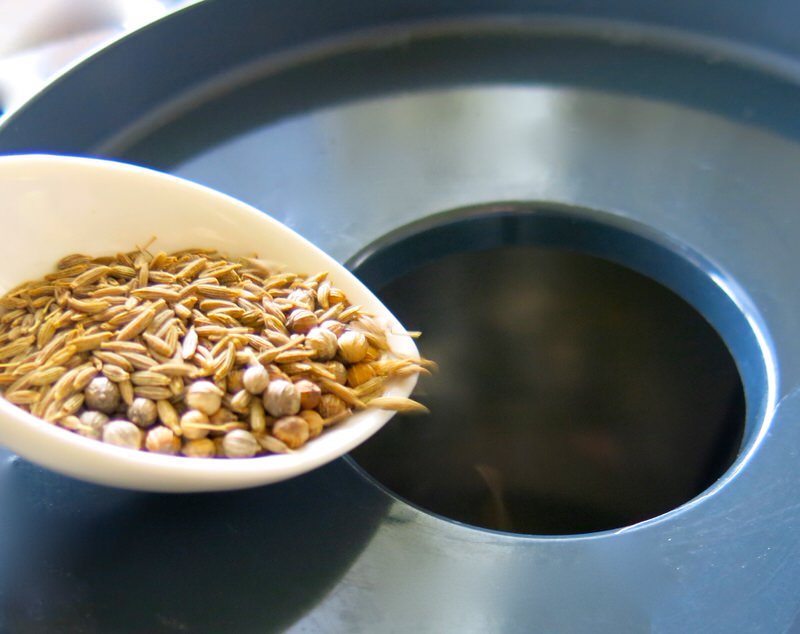 It's no mortar and pestle, so don't expect the same sweat beads on your brow or that primal sense of satisfaction, but the Thermomix does toast and grinds spices very well. And, I am still very satisfied with the end result as I am supplying fresh and whole real food for my family.
Thermomix Green Thai Curry Paste: Grinding the Paste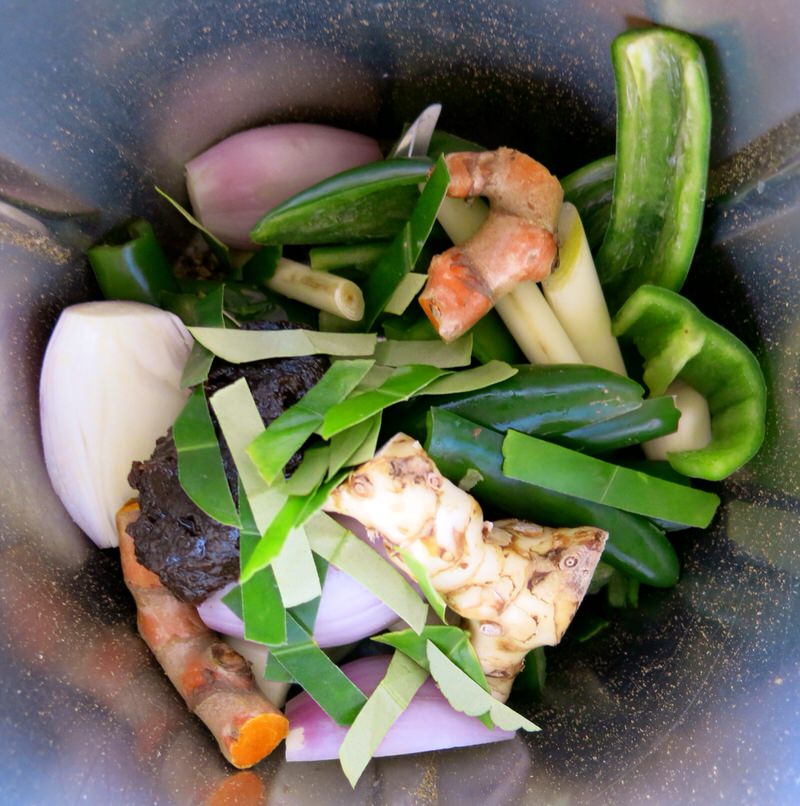 What a work of art. Such beautiful ingredients.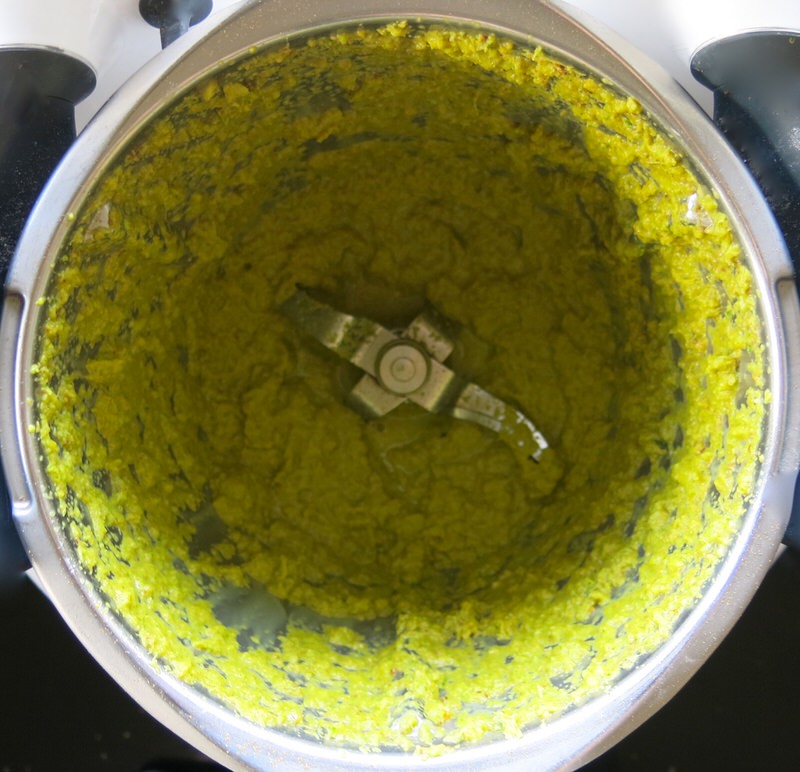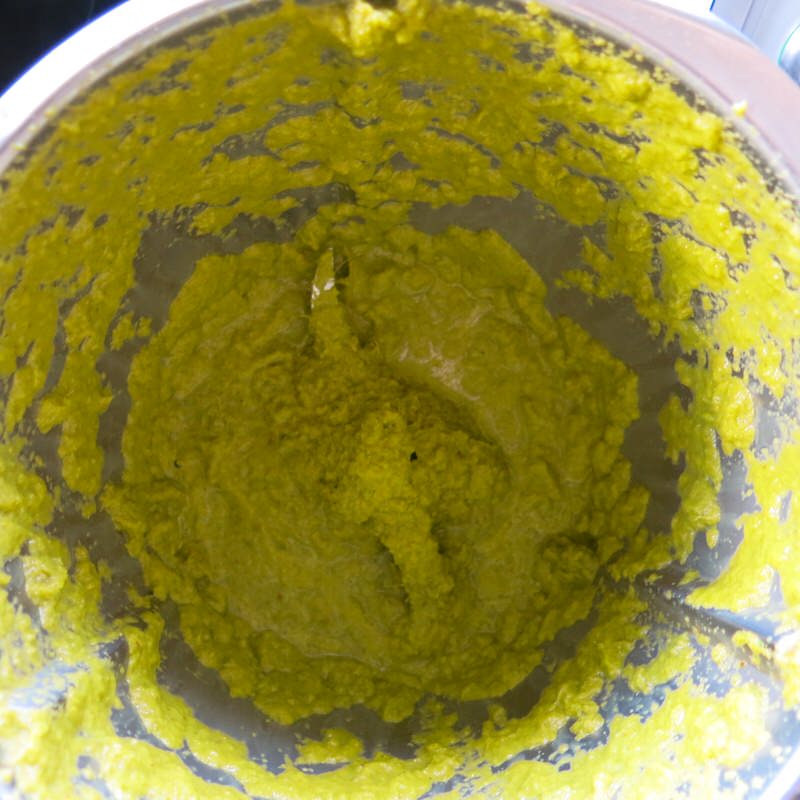 Thirty seconds later, completely combined. Scraped down to the bottom of the bowl and one more whirl of the blades for another 30 seconds and a fine paste emerges.
Thermomix Green Thai Curry Paste: C'est Finis!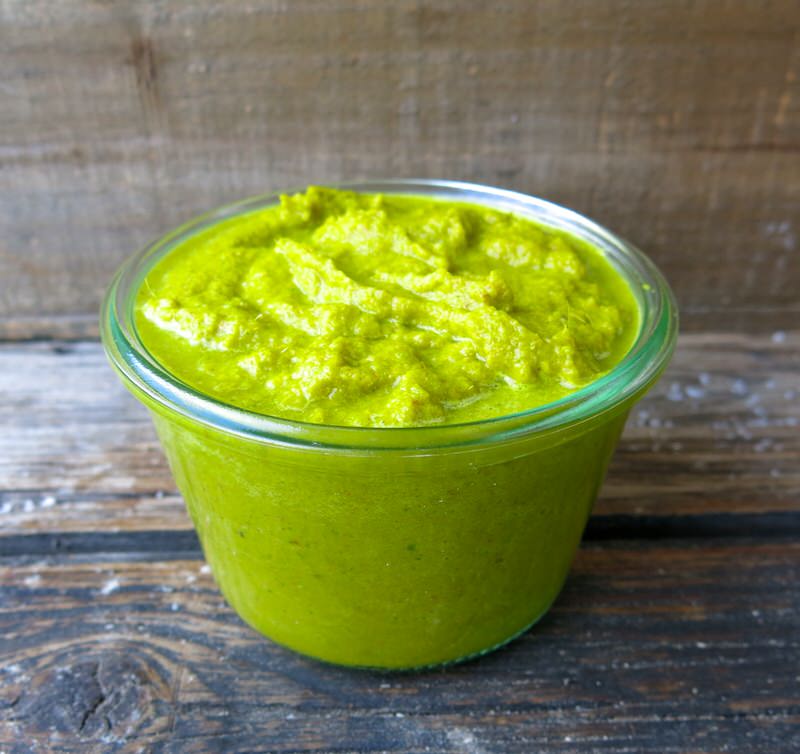 Yes. It was that easy. All 1 minute of it. Of course, the hardest part was getting the ingredients. If you blinked, you would miss the "making the paste process". Now, that is what I call a super kitchen machine. The power and precision of my Thermomix are second to none and if you have one, get thee to the market and make this paste, now. A recipe for Thermomix Green Thai Chicken Curry follows. Let me know if you have your favourite curry paste recipes!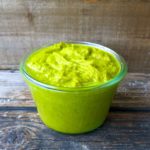 Green Thai Curry Paste
This is a very mild fresh fragrant and complex green Thai curry paste that irresistibly delicious and so very easy to make once all ingredients are assembled.

Ingredients
55

grams

or 2 ounces fresh small green chilies (Serano)

stems and seeds removed

70

grams

or 2.5 ounces fresh long green chilies (Anaheim)

stems and seeds removed

30

grams

or 1 ounce garlic cloves

about 6

15

grams

or ½ ounce fresh lemon grass

55

grams

or 2 ounces shallots

30

grams

or 1 ounce fresh galangal

Thai ginger

15

grams

or ½ ounce turmeric

30

grams

or 1 ounce shrimp paste

4

fresh kaffir lime leaves

1

teaspoon

ground coriander

1

teaspoon

ground cumin

3

ounces

water
Instructions
Weigh all ingredients into TM bowl; grind for 30 seconds at speed 10 and scrape down sides of bowl with spatula

Mix together 30 seconds at speed 10 and scrape down sides of bowl with spatula

Transfer into sterile glass jar; store in fridge until ready to use (will keep 2 weeks in refrigerator or freeze in ice cube tray)
Recipe Notes
Instead of ground coriander and cumin, prepare seeds in advance to add to ingredient mixture:
1 teaspoon coriander seeds
1 teaspoon cumin seeds
Set time to 1 minute on speed 10 with MC in place; place on lid and push down into TM bowl under MC to grind Remove ingredients from TM bowl and repeat, if not fine enough