Cheese Stuffed Medjool Dates Wrapped in Bacon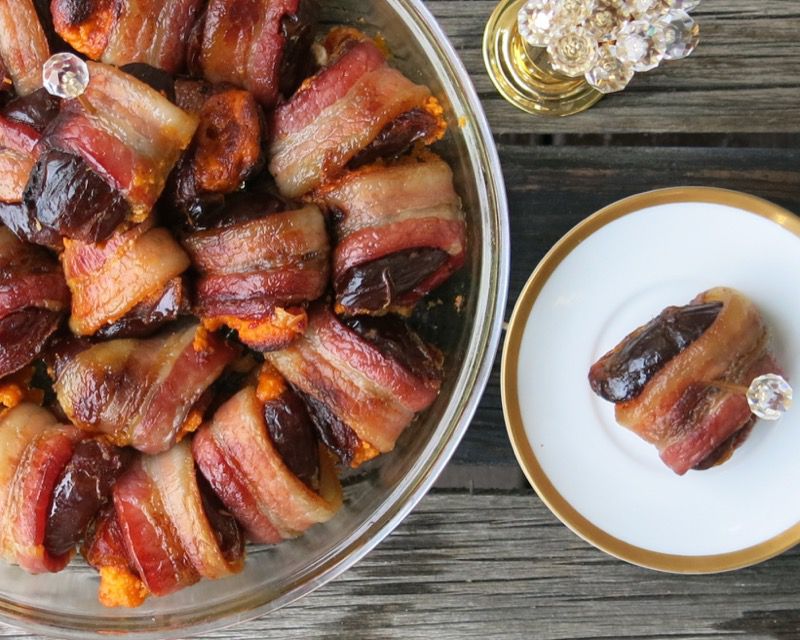 Gatherings is the timely new cookbook on the market this season by Julie Van Rosendaal and Jan Scott just in time to rescue Kitchen Queens and Kings all over Canada from the "whatever will I make?" conundrum that terrorizes many as gathering opportunities present themselves throughout every holiday season. This book will redress your holiday and provide a fresh take on your gathering perspective through the myriad of gathering ideas presented for the entire year.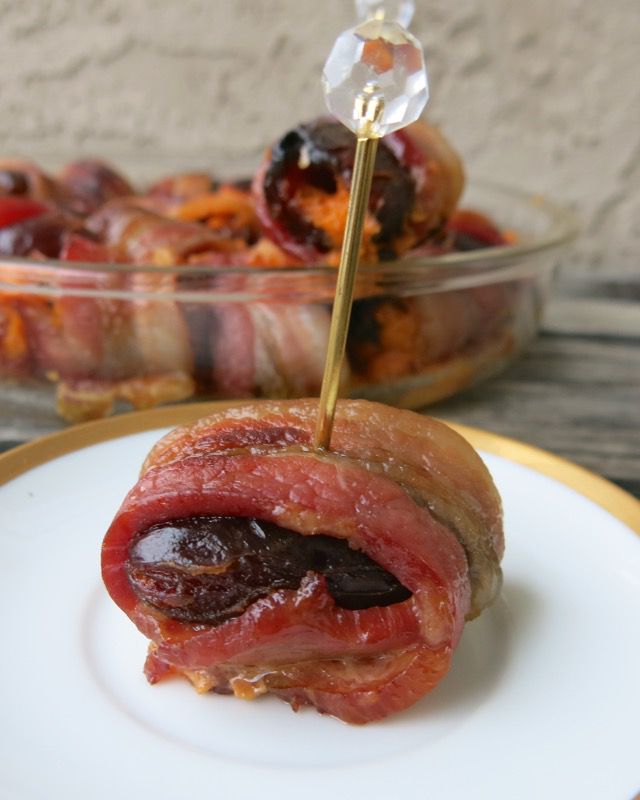 And the really great news? Many innovative recipes in the book are super easy with high impact, just like the Man Candy, above!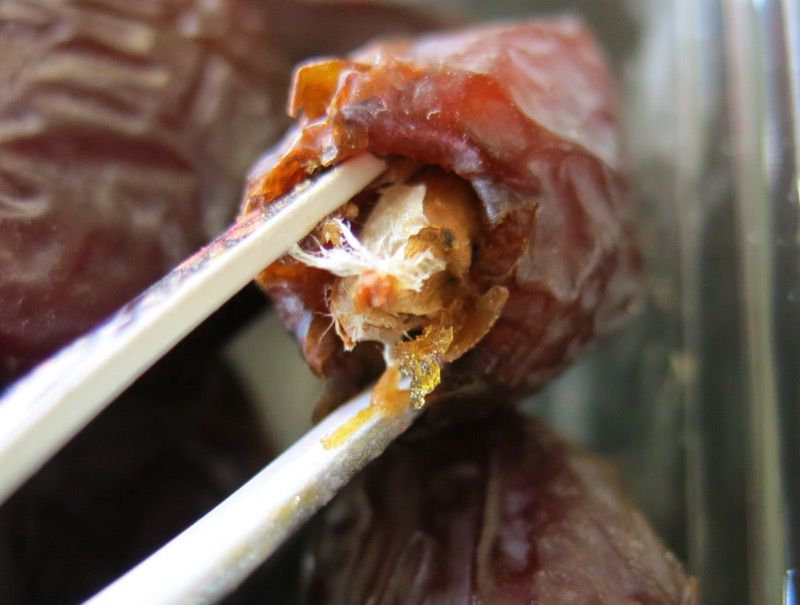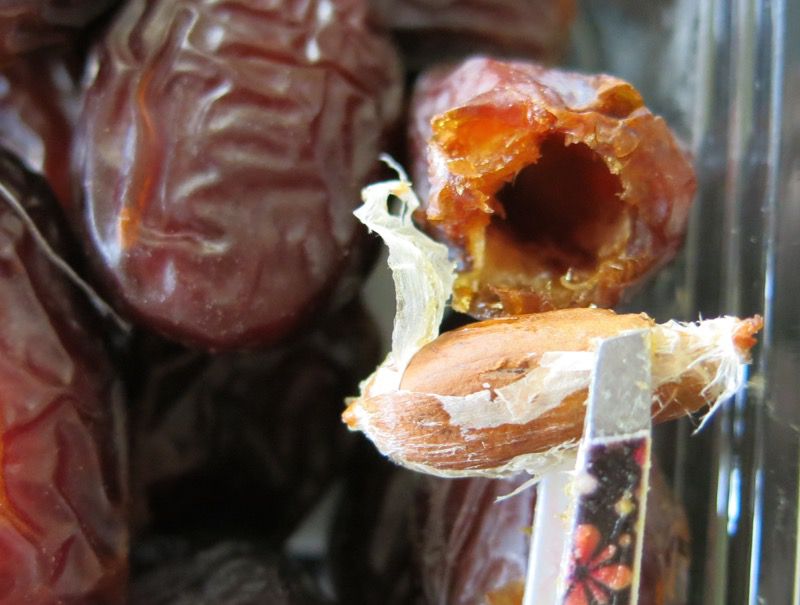 I am a "Gatherings" fiend! How I love to entertain! Thus, was tickled to have the opportunity to review this handy and practical book that will spark the imagination and support every host with a repertoire of trendy and innovative tips and tricks.
Gathering Tip: Drink in the Door
One gathering tip, from my house to yours, evolved as a tradition whenever I held a huge party; I call it "Drink in the Door". I have been known to throw massive parties. In the winter, it is most difficult to greet the guests, get their outer footwear away, coats away, and pour them a drink before the doorbell rings. So, one year, I planted a card table in a snow drift outside the front door, covered it with a gorgeous white cloth, set out pre-poured Candy Cane Martini's with blinking ice cubes scattered o're the table. Guests would park, spy the happy welcome as they approached the door and stop amid the falling snow to sip and savor! Feeling welcomed and warmed before ringing the bell with drink in hand is such a great way to facilitate gathering greetings! My parties now start with a signature cocktail (usually just that one first drink) pre-poured and waiting just outside the door.
Summer parties? Usually a great pitcher or punch bowl filled with ice and a glorious concoction of Happy for self service on a table at the side of the house just before turning into the back yard.
Big Party Gatherings have Evolved to Family Time
I find I have slowed down much earlier than I planned "large party-wise". Most of my gatherings at this phase of my life are all about family, but I love that!. The joy in my heart while preparing intimate family gatherings is even more satisfying than those days planning parties for over 100 where I cooked and decorated all. Those were the days: every Christmas and every Spring I had massive celebrations and competed only with myself each time, trying to outdo my last efforts. I thrived putting together dishes for this person and that person with love in my heart.
Those days of parties have influenced our Traditional Family Gathering fare. One appetizer requested over and over is the Medjool dates stuffed with a sharp cheddar cheese and wrapped in bacon. We began to call this "Man Candy" when I discovered the men swarming the tray, inhaling its entirety, every time served. Spying a similar recipe in the Gatherings cookbook was testament to me that these gals know how to throw a great party! I cannot imagine a Winter gathering without Man Candy. And easy? Too easy!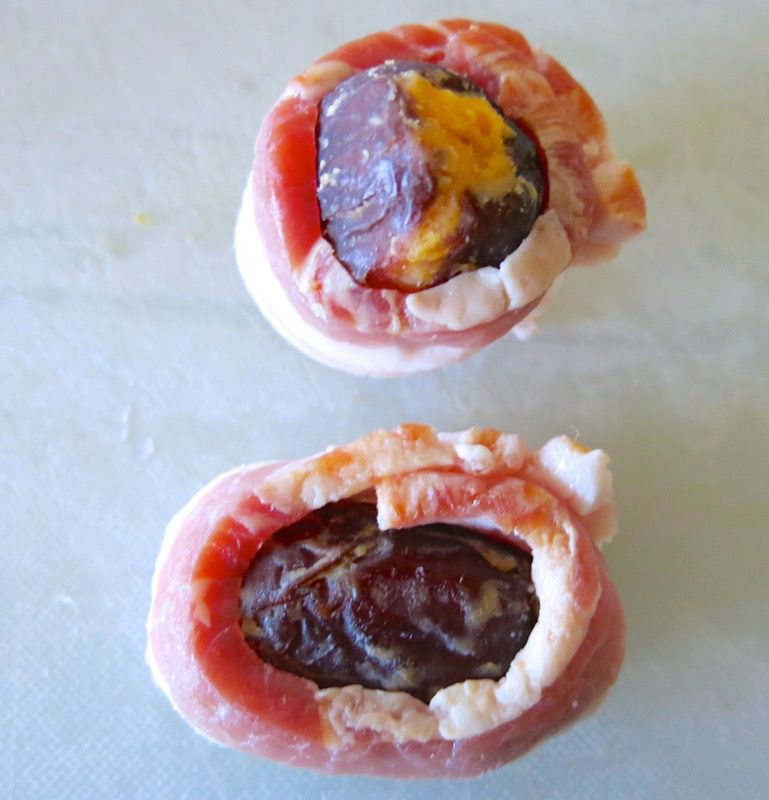 I wrap my dates "the other way" to keep the cheese inside the date.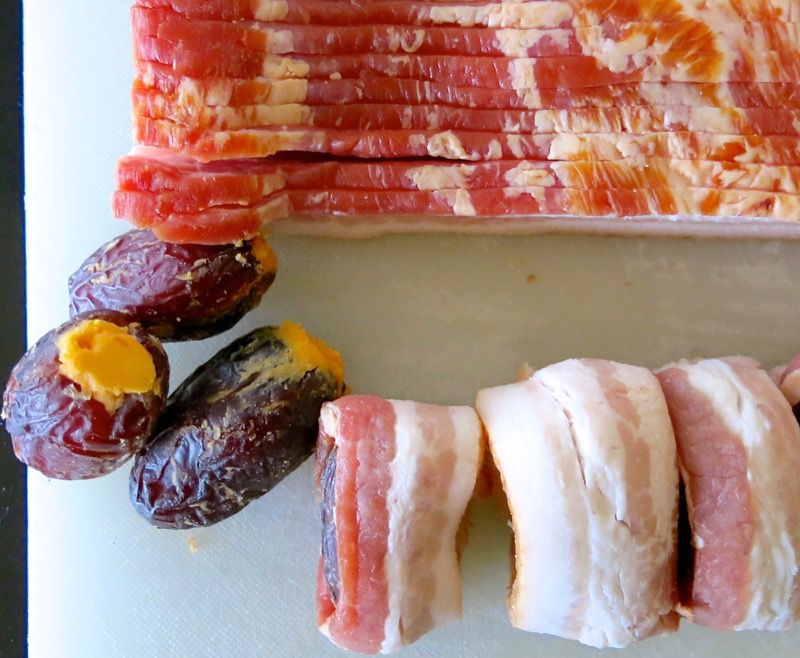 Any reason for a gathering one can possibly imagine is covered in this book: birthdays, baby and wedding showers, special holidays, summer and winter fun days, brunches, lunches and munches!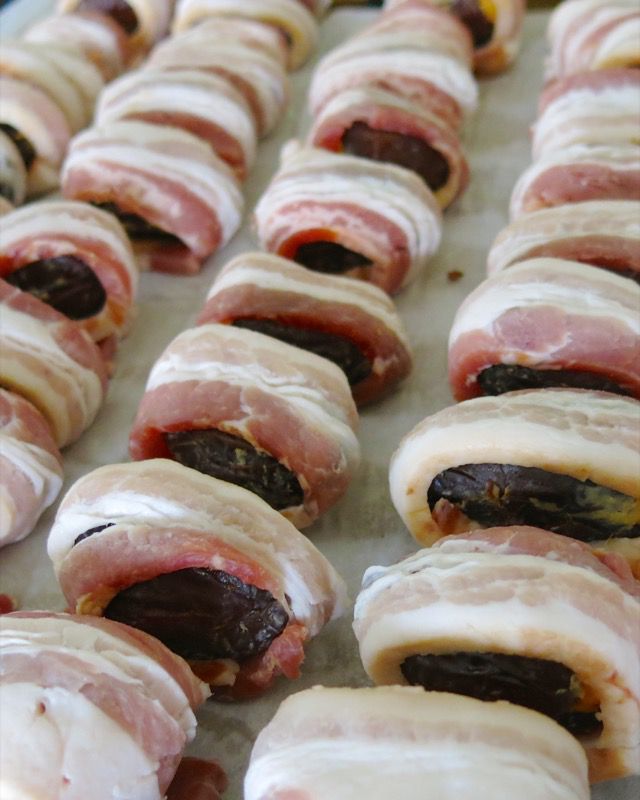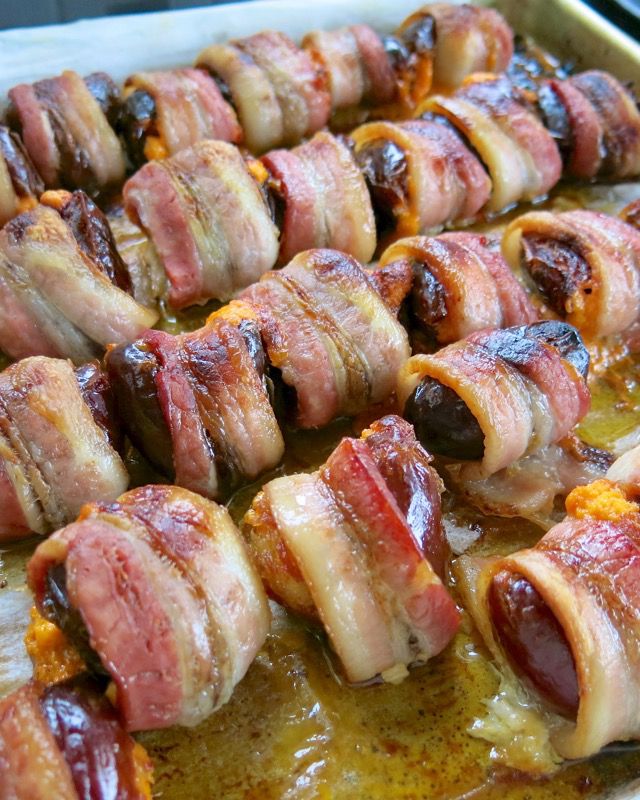 This is the time of year most of us are in the kitchen double time preparing for our holiday feast and the various gathering festivities that embrace the spirit of the season and this book could not be more timely!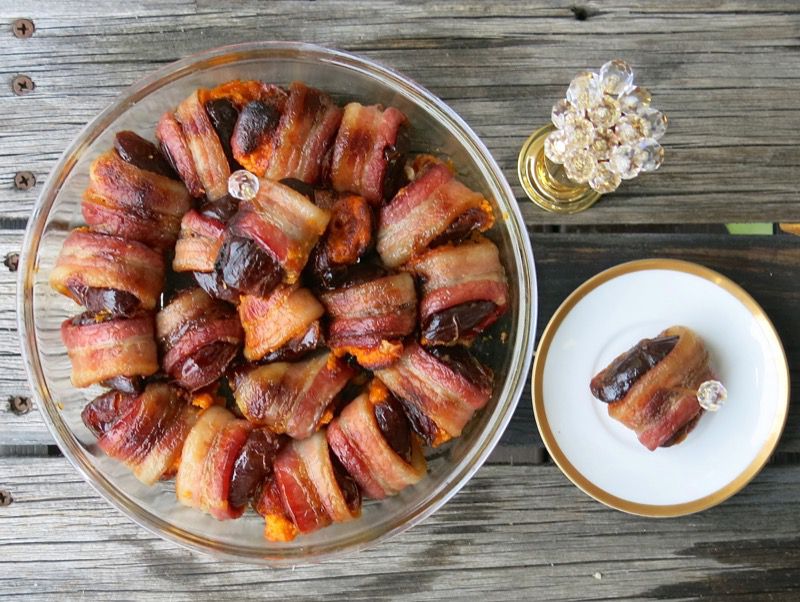 Now, Man Candy may not be pretty, but these three simple ingredients come together and create a magic mouthful muffled with groans of pleasure.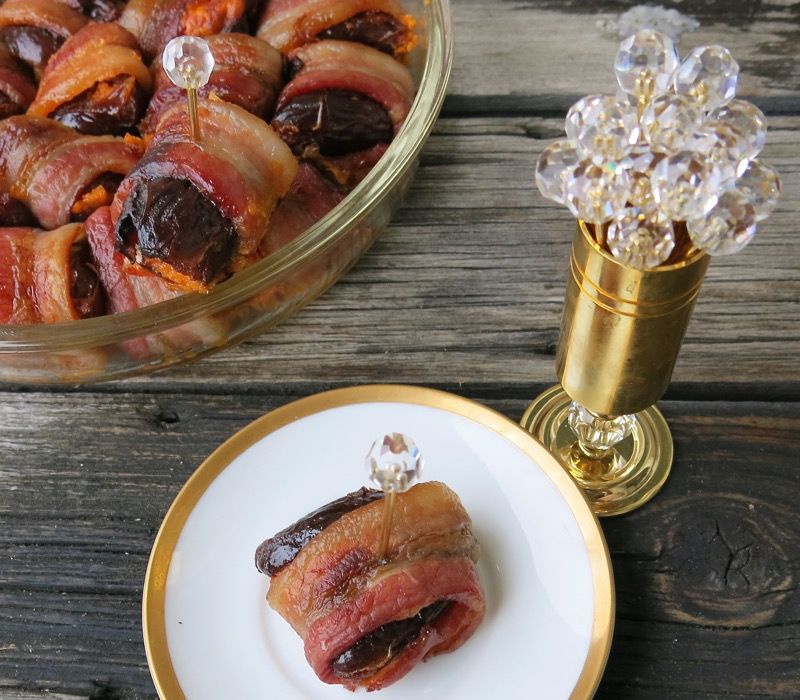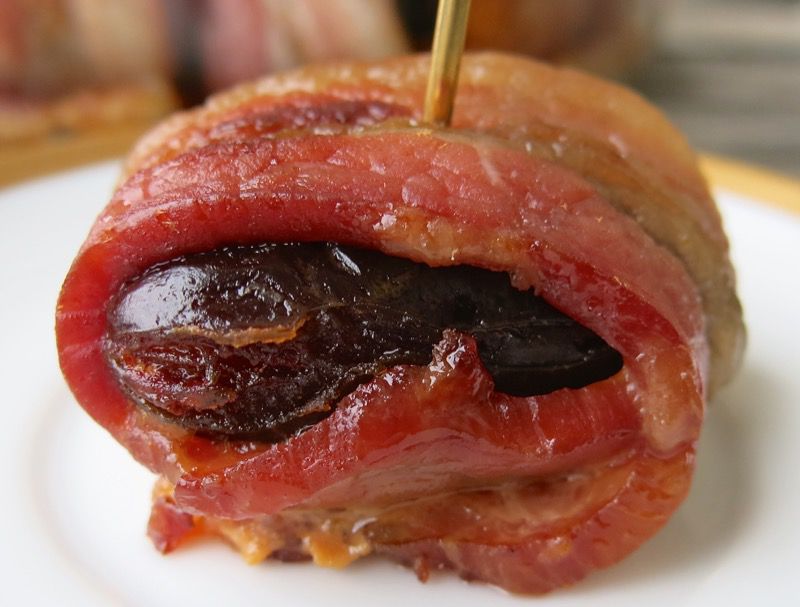 Bacon. Cheese. Dates. If you are single, he will say: Marry Me? If you are married, he will say: Make some more, honey.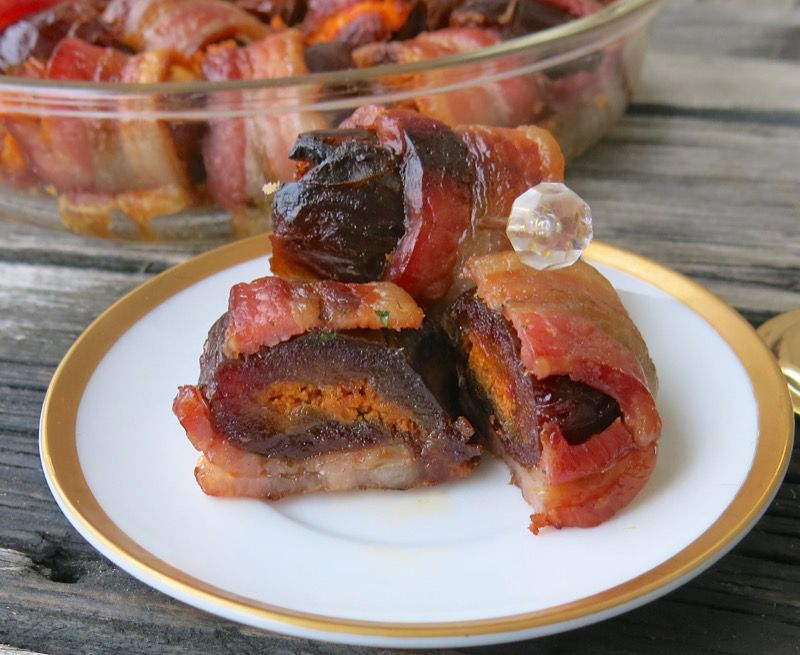 Either way, your gatherings, large or small, friends or family, will be enriched. Party on, people! Food does bring people together. With the tips and tricks in this book, your holiday party will be the one "not to be missed"!
Note: Jan and Jan use Parmesan in their recipe and make other delectable suggestions. No end to the possibilities, here!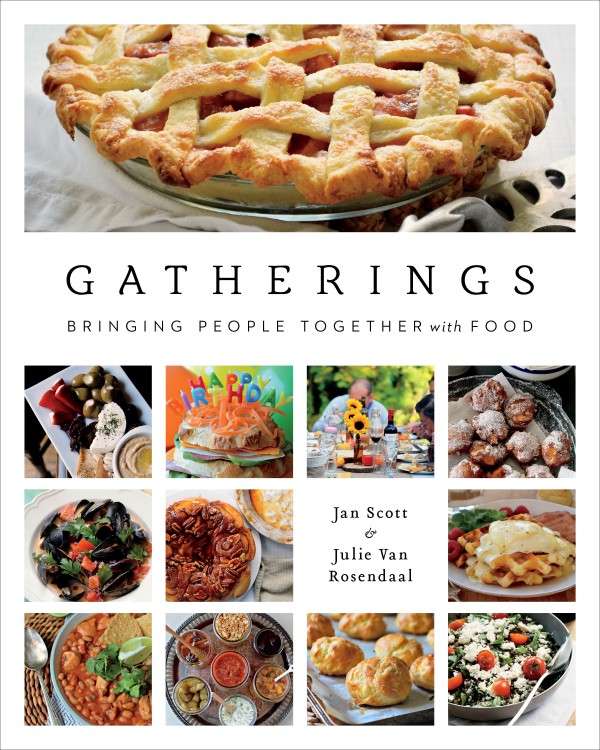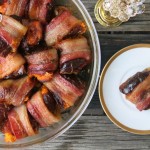 Man Candy: Cheese Stuffed Medjool Dates Wrapped in Bacon
We call sharp cheddar cheese stuffed Medjool dates wrapped in double smoked bacon Man Candy at our house as the men gather round and inhale every morsel!
Total Time
1
hour
20
minutes
Ingredients
40

Medjool Dates

40

ounces

Sharp Cheddar Cheese

(We like Imperial and 2 containers filled 60 dates)

20

strips of thick double smoked bacon

, halved

set of tweezers

parchment covered cookie sheet
Instructions
Remove pits from dates with tweezers

Portion cheese into 40 portions

Stuff one portion of cheese into each date, ensuring the bottom end is secure and sealed so the cheese doesn't get pushed through the date

Close open end of date as much as possible by folding dried candied date over the opening

Wrap each date with 1/2 slice bacon over the opening, lengthwise to keep the cheese in the date

Place on parchment covered cookie sheet, bacon seam side down, close together, but not touching

Preheat oven to 400F

Bake for 20 minutes until bacon is crispy; remove from oven and serve immediately OR

Cool completely and pack in zip lock freezer bags; when ready to eat, place in oven proof serving tray still frozen, and bake at 350F for 20 - 30 minutes until warm and bubbly
Recipe Notes
One tip that works very well to keep the cheese inside the date after wrapping the bacon around the open end of the date, is to refrigerate them all after wrapped tightly; this secures the bacon in place and there is much less cheese escaping during the cooking process.
Disclosure: I was given a free copy of this book to participate in the Blog Tour. I have met both authors and often read their food blogs. I believe in promoting good Canadian food writing and great publications from Canadian authors. Thus, I am happy to promote this book, though I received no compensation.