Basic Egg Cups: Delicious, nutritious and economical recipe for healthy menu planning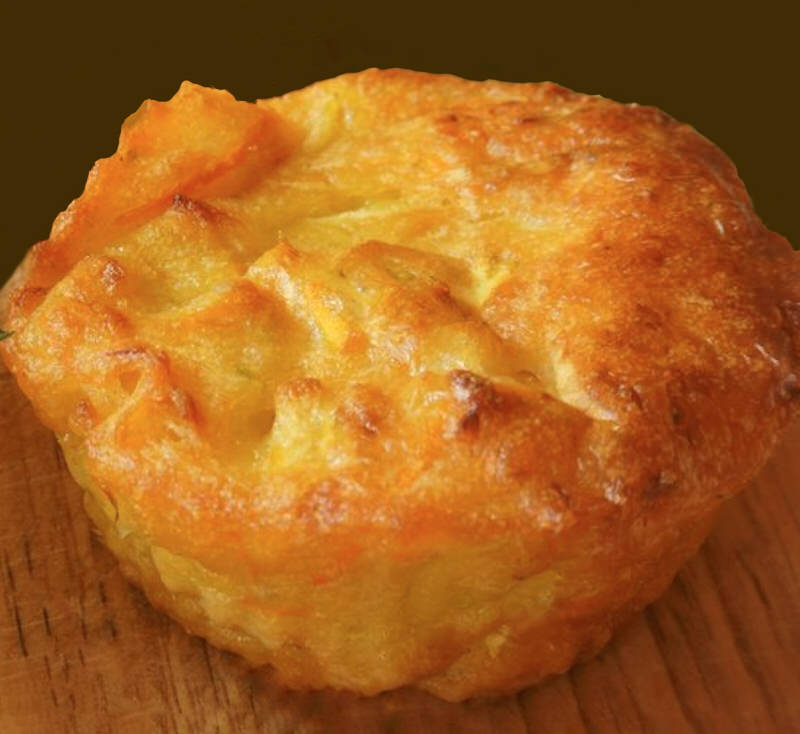 Last June when I started the Evolv Health Total Reboot program, I kept it super simple. My seventh month in, I find I enjoy more variety and have more stamina to create a greater variety of meal choices. Early on, simple was a necessity. This is a basic recipe that meets all requirements for Phase 1 of the Reboot your Gut Health 28 Day Plan.
Basic Egg Cups: Requirements for Phase 1 of the Reboot your Gut Health 28 Day Plan
The basic Cheese Egg Cup recipe fits the bill as the egg is a perfect food with 6 grams of protein, 5 grams of fat and zero carbohydrates. Just what the doctor ordered when working at rebooting your gut health and transforming your metabolism to a fat burning one. One ounce of cheddar cheese is 15 grams of fat, no carbohydrates and 13 grams of protein. Eggs and cheese are a perfect pairing nutritionally and flavour-wise for rebooting one's gut health. This is not a diet that puts your body into ketosis, but a way of eating that promotes optimal health for your body and the opportunity for it to return to its original fat burning state.
Simple, Delicious, Nutritious and Economical Food: This means easy to find ingredients, an "easy-to-make" recipe, tasty, nutritious (foods from the Total Reboot Phase 1 List) and economical (cost effective).
High in Fat and Low in Carbohydrate Foods: This can be determined by using My Fitness Pal and inputting a 25% Carbohydrate, 25% Protein and 50% Fat daily intake ratio coupled with a basic daily calorie intake that addresses your metabolic needs.
Whole Foods that are Healthy and Good for you: This means know-your-farmer, non-GMO and organic whole foods that are homemade unless you can be sure of the ingredients contained in what you purchase and only foods on the Total Reboot Phase 1 List allowed.
The Total Reboot your Gut Health 28 Day Plan Kit from Evolv Integrated Health that I purchased also includes a couple of convenience foods which were critical to my overall success: Bars and Shakes. I found it was a bit challenging for me to prepare one meal and a snack or two a day meeting the above requirements. Any change requires focus. So, I used the bars and shakes for my breakfast and lunch meals. Everyone doesn't do this, but it worked for me.
However you do it, the convenience of the bars and the shakes definitely work to fill in those moments of hunger when there's no time for food preparation.
Basic Egg Cups: The Basic Recipe Step by Step with advice and in the Thermomix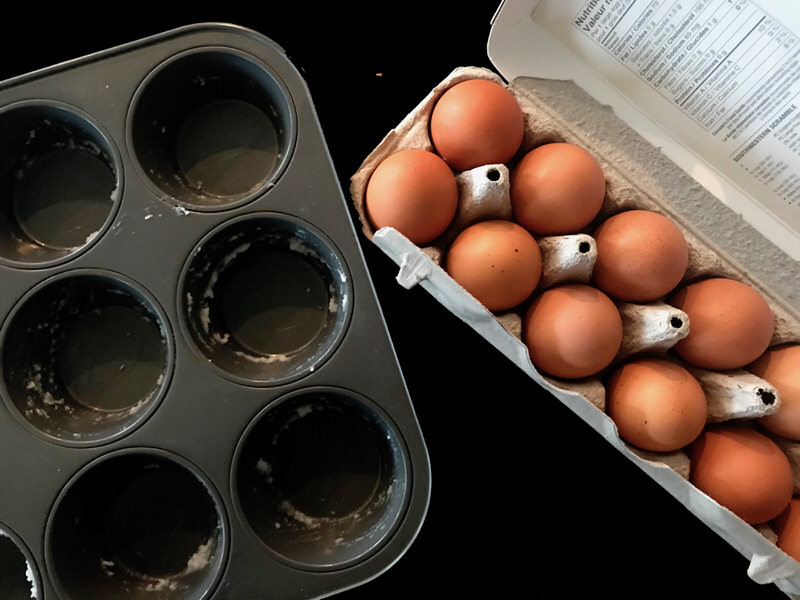 Each muffin cup makes a perfect little container for this sumptuous savoury custard staple and will hold one egg, one ounce of cheese and any aromatics you want to add to the mix to suit your mood or palate. Preparing the muffin tins with a small portion of healthy coconut oil is a delicious option, but using paper muffin cups ensures a cleaner release from the pan.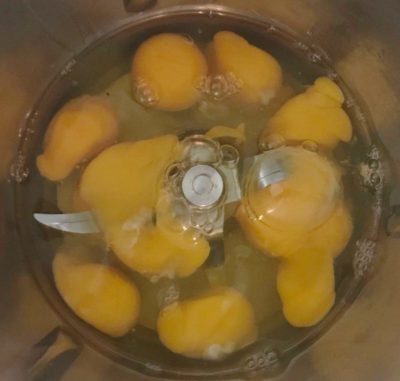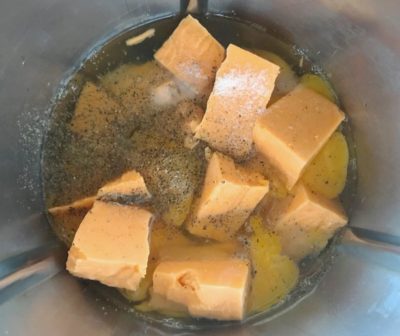 Twelve eggs and twelve ounces or 340 grams of cheddar cheese seasoned with salt and pepper provides a solid base for a cheesy egg cup. However, when starting out, you may want to measure only 1/2 the cheese into the mix so that when you have two egg cups, you are eating only one ounce of cheese with two eggs instead of two. It will be dependent upon your appetite, your program, your schedule and your personal metabolism.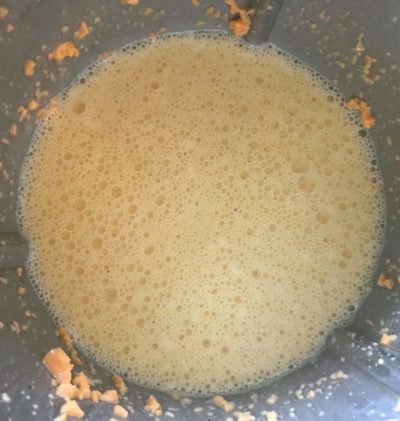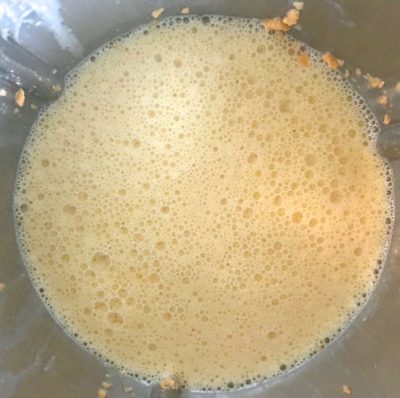 A good quick blend incorporates the ingredients. But, there is no guarantee when making it this way that there will be an equal distribution of the cheese into each muffin cup! I have found, over time, that the best way for me, is to weigh each portion individually. The eggs can be blended and poured out to a fairly equal distribution, but the cheese and all aromatics are best distributed individually.
Basic Egg Cups: Baking Time and Temperature Consideration
When I am eating a limited amount and selection of food, I want whatever I eat to be very tasty and satisfying. It is also fairly important to me that I can make batches ahead or that what I make is simple. When hungry, and waiting for food to cook, it can be frustrating. I find it best to make food in advance after I eat, and to have what I am going to eat easily accessible. These egg cups fit the bill and belong to the Evolv Health Total Reboot Recipes 101 Basics List for this very reason. They are versatile flavour-wise, thus accommodating almost every palate and fit the bill perfectly nutrition-wise.
Caution with baking time, however, as these sumptuous bites should be custard-like and moist, not dry and grainy. One minute longer in the oven can affect the taste and texture experience dramatically. Four hundred degrees Fahrenheit promotes a fast rise from the egg accompanied by a silken melt from the cheese. Timing is everything. Most ovens will take 13-14 minutes for the basic egg cup with one ounce of cheese. Less cheese and the addition of aromatics will change that equation.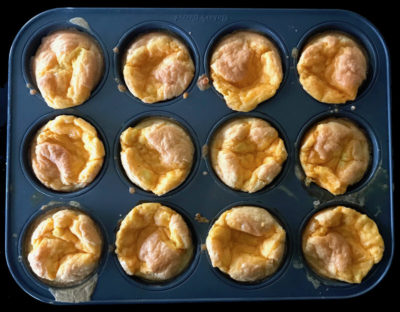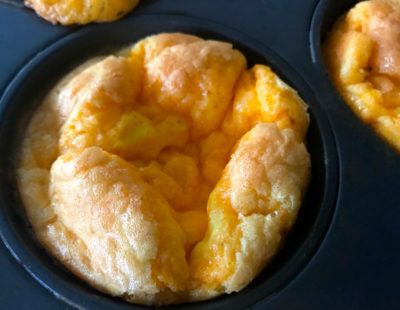 Basic Egg Cups: Storing the Egg Cups
These keep in an airtight container in the fridge for 2-3 days. They also freeze very well. Simply heat from frozen or thaw overnight in the fridge.
Basic Egg Cups: Working with My Fitness Pal
I couldn't plan my daily menu effectively without an application similar to My Fitness Pal. I find it extremely helpful. All recipes from my site will provide clear concise information for adding the serving to your My Fitness Pal Daily Diary. This one is easy: one large egg and one ounce of cheddar cheese. But, I also add them to my Diary and each recipe is labelled "ACF Reboot" at the beginning, followed by the recipe title: "Basic Egg Cups" so will be "ACF Reboot Basic Egg Cups". I think the only way to share recipes is to be friends on the app and copy them from one another, so I will always include ingredient information for each Reboot Recipe I post.
Basic Egg Cups: Please share your favourite version!
Please share your favourite egg cup recipe in the comments section below. There are so many possibilities, but the ones that are tried and true with recommendations from you will be appreciated by all!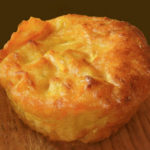 Basic Egg Cup Recipe
This is a very basic simple, nutritious, delicious, and economical recipe for the first 28 days of Evolv Health Total Reboot program.
Ingredients
Ingredients per Serving or Cup
½

teaspoon

Coconut Oil

1

large

know-your-farmer GMO free and organic egg

1

ounce

cheddar cheese

grated
Optional Ingredients for 6 cups
2

Tablespoons

GMO free and organic peppers

diced (one teaspoon per cup)

2

Tablespoons

GMO free and organic onion

diced (one teaspoon per cup)

1-2

Cloves

GMO free and organic garlic

minced (one pinch per cup)

6

GMO free and organic mushrooms

diced (one per cup)

2

Tablespoons

GMO free and organic tomatoes

diced (one teaspoon per cup)
Instructions
Instructions for Preparing Egg Cups
Prepare muffin tin by inserting a paper cup or grease each cup with ½ teaspoon coconut oil (paper cup works best as egg tends to stick to muffin cup)

If using optional ingredients, divide evenly into each muffin cup

Whisk eggs and seasonings together and divide evenly into muffin cups

Individually weigh shredded cheese and add to each cup; stir to combine

Remove from muffin cup and cool on wire rack
Instructions for Storing or Freezing Egg Cups
Enjoy when warm or store in air-tight container in the fridge for two to three days

If storing longer, freeze in labelled and dated ziplock freezer bags, double-wrapped, for 4-6 weeks; reheat frozen egg cups or thaw in the fridge overnight