Keto Bacon Gruyere Egg Cups: An ACF Original Recipe for Thermomix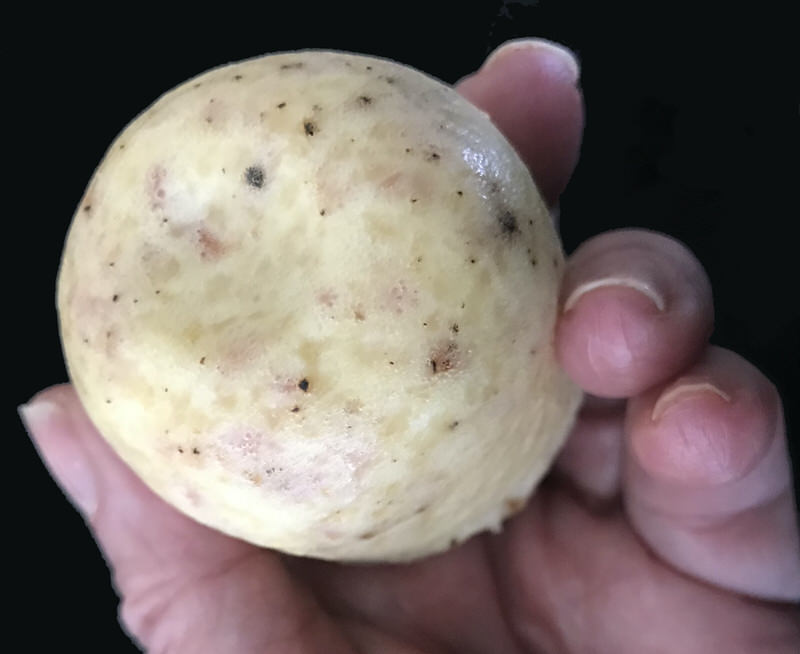 The weight of Starbucks' Keto Bacon Gruyere Egg Cup is a surprise. Have you tried one? They look light and fluffy but pick one up. The weight in hand is substantial and the sous vide texture is an ethereal silken custard that is unforgettable and somewhat addictive. Especially, considering the healthy ingredients packed into such a satisfying little fast food bite.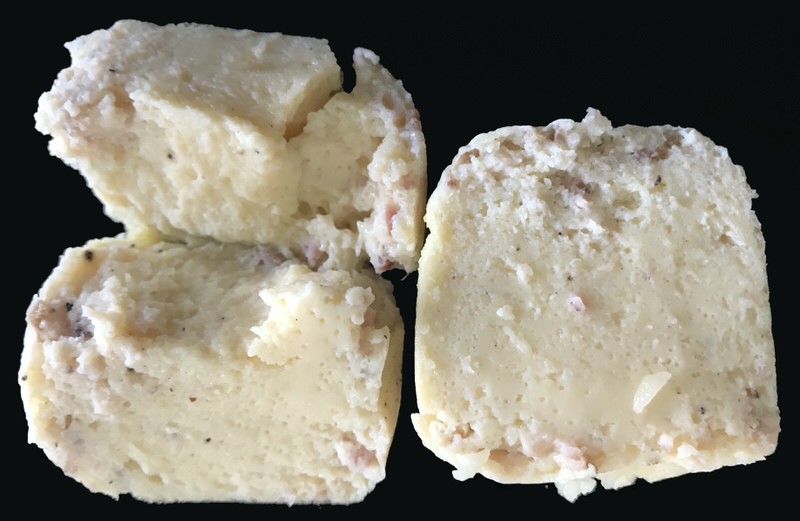 Last year when I embarked upon my "In Search of Valerie" project, Ragan and I worked at developing a recipe that would satisfy our craving for homemade egg cups that were as good as theirs. Odd, eh? Usually, homemade flavours cannot be replicated in commercial establishments, yet in this case, it was the commercial establishment that hit the home run on the recipe and we just could not nail it, until now.
Keto Bacon Gruyere Egg Cups: The Inspiration for the Recipe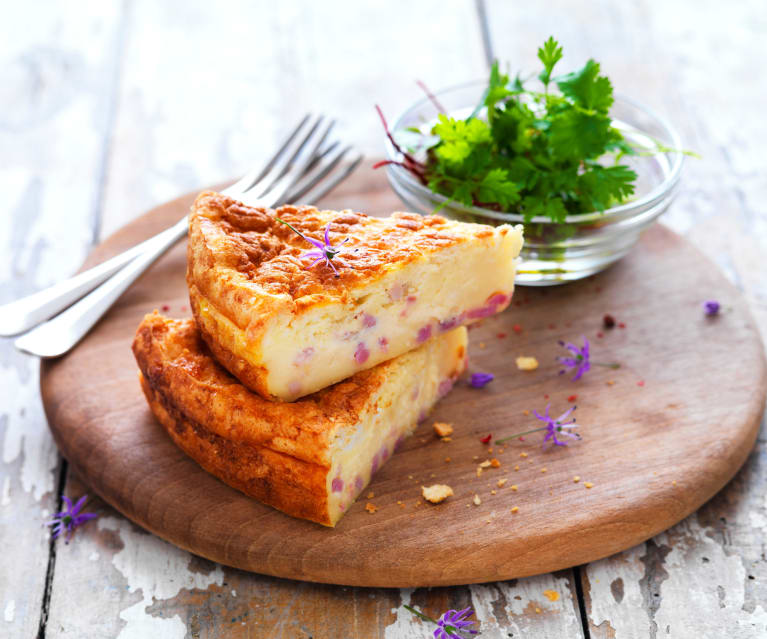 Every Christmas Morning for the past 44 years I have made our family Christmas Morning Wife Saver from the famous Canadian Cookbook Series: The Best of Bridge, the first one published, with this recipe, in 1975. However, I struggle, deeply, every Christmas without my entire family. I invested so much of my life creating tradition and magic for my two daughters and myself over the holiday season during our growing up years, as we were usually alone, that to not be together during the holidays is unfathomable to me. There were just the three of us for those years mom and dad spent in Scottsdale. They could have been lonely and empty, but we worked to build our own traditions, memories, and extended family. Every morning, even with just the three of us, there was the Wifesaver. The recipe was integral to our holiday fabric and Lauren now makes it with her family at Christmas, which truly warms my heart.
Of course, children grow, marry, and spread their wings. I encouraged that. I just didn't understand the consequences. The first Christmas without Lauren and the grandchildren I couldn't even put up the tree. Yes, Vanja, Ragan and mom were still here. But, I could not rise within myself to feel anything but sorrow. Still, I find it very difficult to understand why we cannot all be together. Here? There? The where doesn't matter. We have such a small family. Always have.
That year, I did make the Wifesaver. I did the meal and the celebration was intimate and lovely for mom and Vanja and me. So very, very difficult for me, but I managed to be there for my mom. This year, the second Christmas without them, I was more emotionally prepared. I had to be. It was too hard for everyone. Also, I was too busy working for Thermomix to dwell on anything but work. I even had to schedule in putting up my tree just the Friday before Christmas. If you know me, you know the tree goes up on November 11th.
But, Wifesaver? Of course, it is delicious and filled with magical memories of togetherness. Not just for our family, but hundreds and likely thousands of families across the Canadian prairies. This year, how about quiche? I had found a crustless quiche recipe from France on the Cookidoo® Recipe platform and it was spectacular. An odd and unexpected process in the recipe. It blended the sautéed bacon with the cheese and eggs which I loved when I tasted it. This texture and recipe process, coupled with my Starbucks Egg Cup obsession inspired this recipe and Ragan motivated me to work through the process as we both wanted to have quick, delicious keto-bites on hand for our January eating program.
Keto Bacon Gruyere Egg Cups: Mise en Place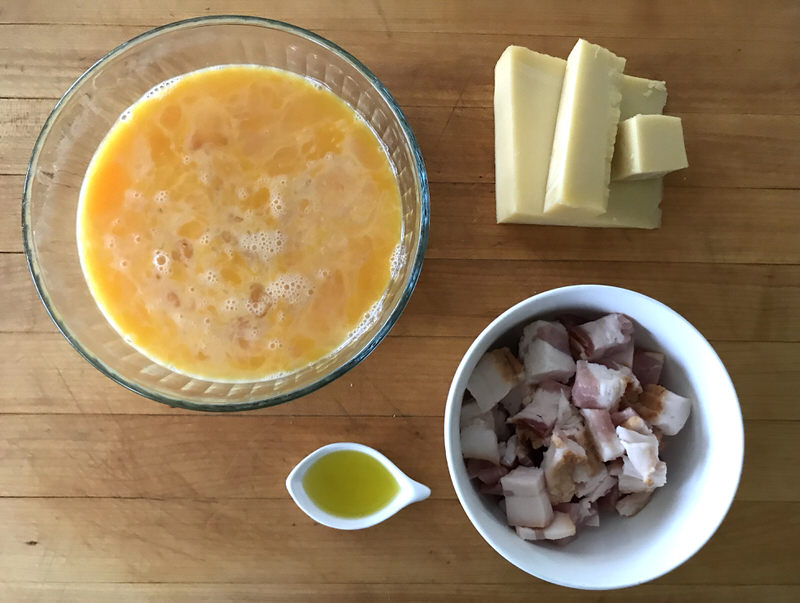 Mise en place is simple. Back to a Total Reboot January 2020 for both Ragan and I. Vanja jumped in, too. I had a very committed and successful 17 months staying the course, but when November came, a holiday in Disneyland and Palm Desert with the family to celebrate mom's 90th (albeit a bit prematurely) found me permitting myself to go off the program a little. I did well but got home to a deluge of work and an uncontrollable schedule that swallowed me whole, literally until December 31. I gained 15 pounds of the 85 I lost. So, back to the drawing board. I was truly surprised by the massive effect of the 15 pound gain from how little I ate off the program.
Keto Bacon Gruyere Egg Cups: Preparing the Egg Cups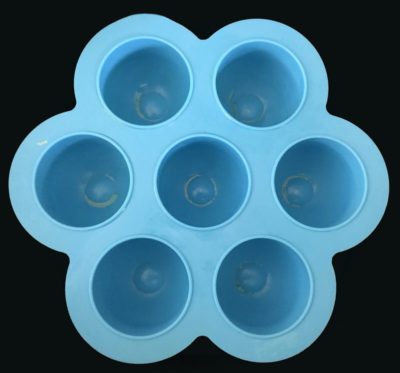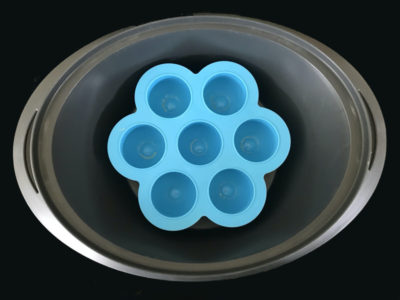 Ragan purchased these for me last year, but it wasn't until now that we discovered they fit perfectly in the Varoma. A Varoma fits above the mixing bowl of a Thermomix and takes advantage of the hot energy released from the food cooked in the mixing bowl, using it to steam a layer or two more of food above, when placed on the lid. Using a paper towel with olive oil, prepare each cup and set it into the bottom of the Varoma.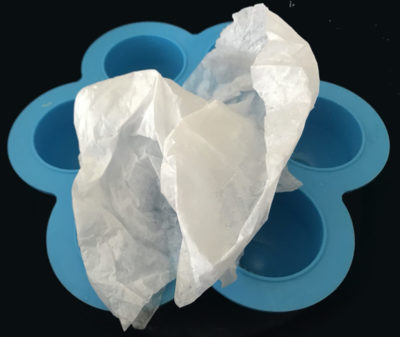 Cut out a piece of parchment paper to cover.
Keto Bacon Gruyere Egg Cups: Grating the Cheese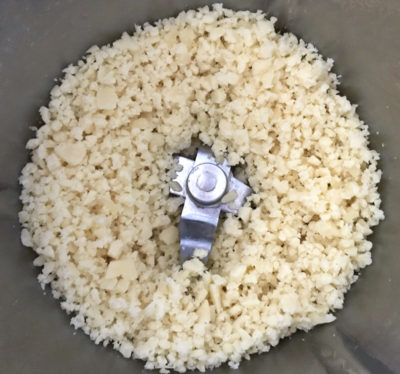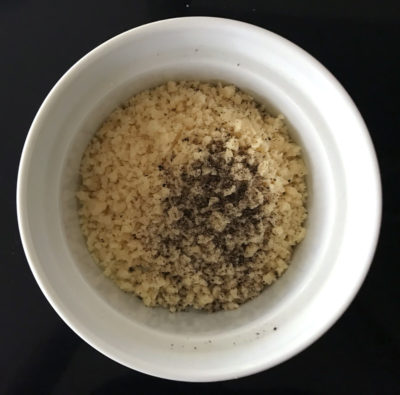 Grate cheese in mixing bowl set aside and add a generous amount of freshly grated black pepper.
Keto Bacon Gruyere Egg Cups: Sautéing the Bacon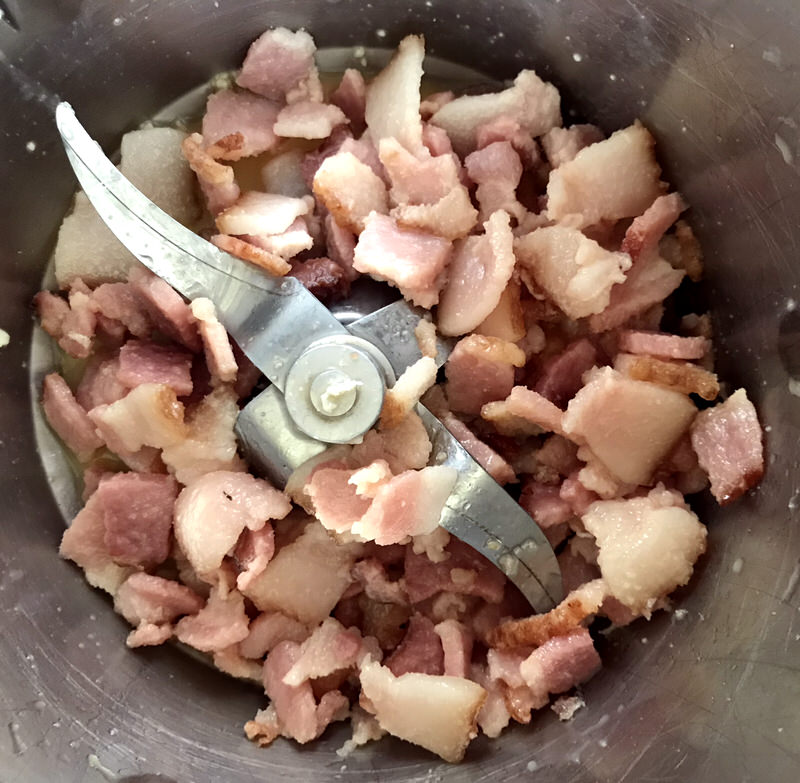 Sauté the bacon. I love how slick it is to sauté bacon in my TM6. I don't even do it on the high heat mode and it turns out perfectly for this recipe.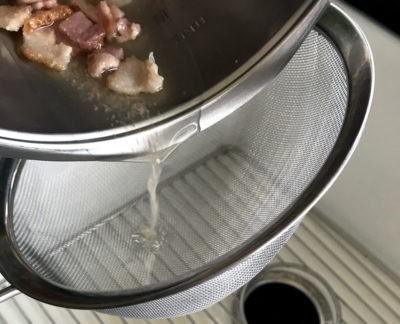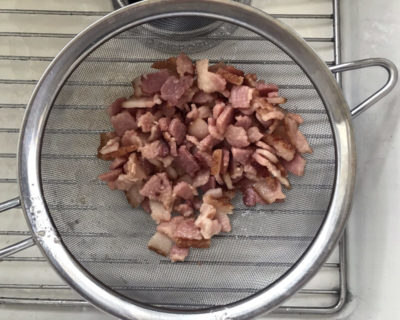 Keto Bacon Gruyere Egg Cups: Making and Steaming the Custard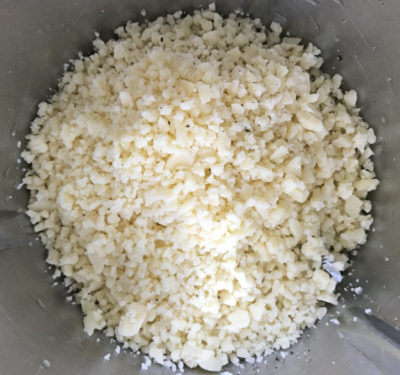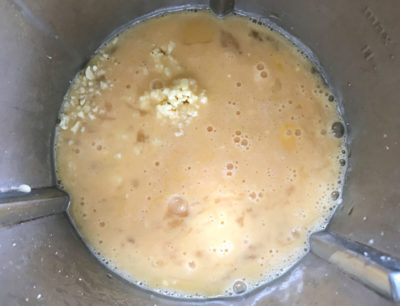 Once the bacon is strained and cooled, the cheese is added on top. I whisk the eggs by hand lightly before adding them to the bowl to combine into a custard type mixture.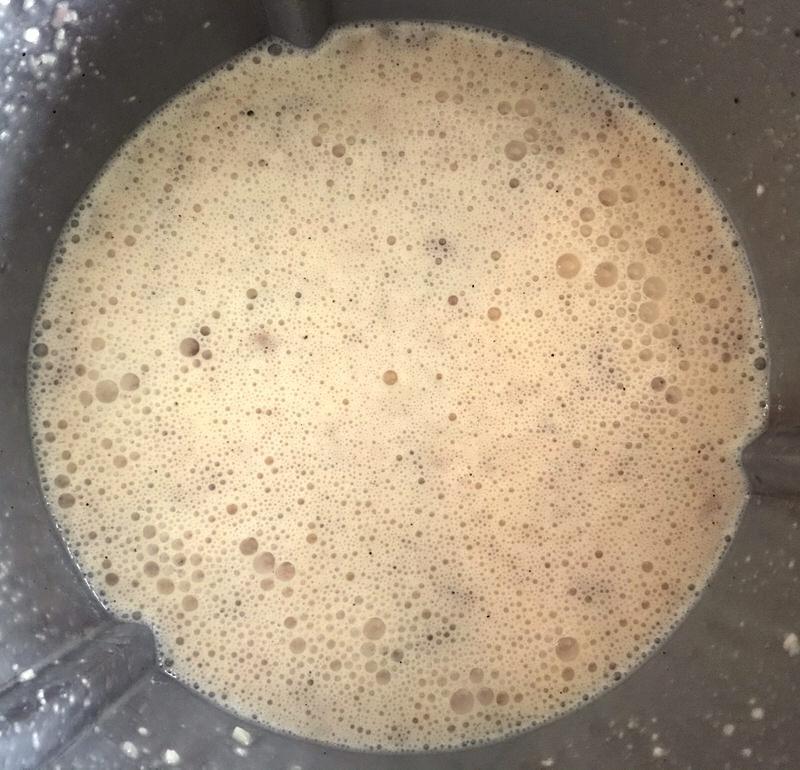 Combining for 10 seconds at speed 6 makes all the difference. The bacon and cheese are more equally distributed and chopped finer.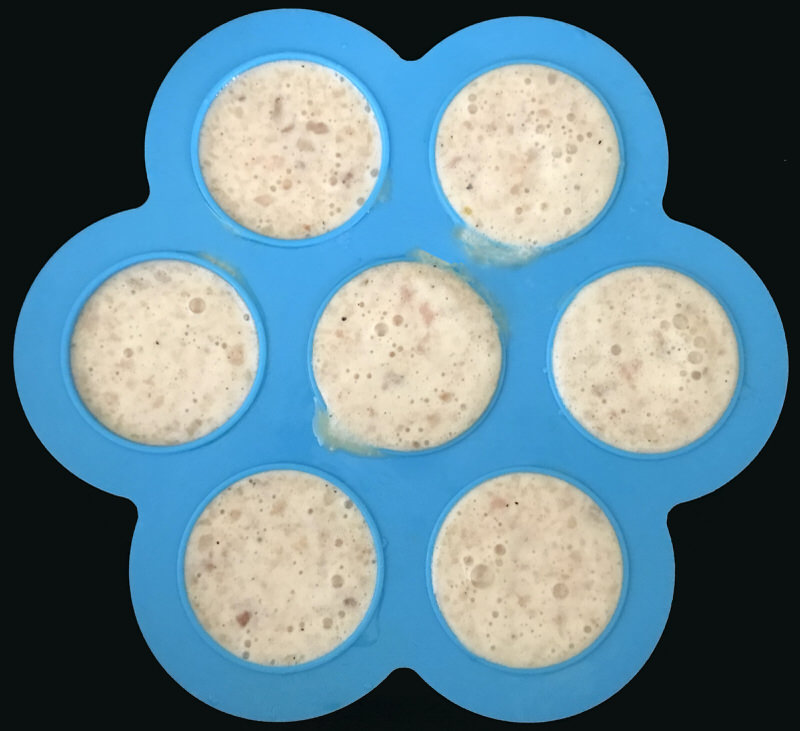 Portioning into each 1/4 cup mould with a 1/4 measuring cup helps me to ensure that the heavier parts of the mixture are incorporated into each cup as they will begin to settle into the bottom of the mixing bowl if simply poured into each mould.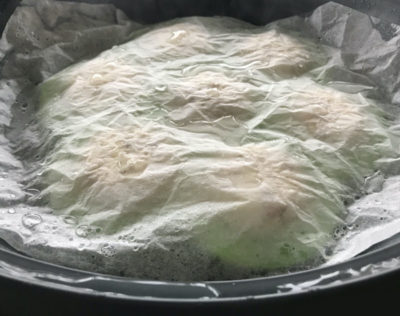 Moisten parchment is placed over the filled moulds with the Varoma tray set in place over the moulds to control the rise. I set the water in the mixing bowl for 25 minutes at Varoma Speed 3 while filling the moulds and once filled, place the Varoma on the mixing bowl with water almost at temperature and set time to 20 minutes.
It's very important to check for doneness immediately by popping one egg cup up and ensuring it is cooked on the bottom. If not, add 2-3 more minutes to the cooking time.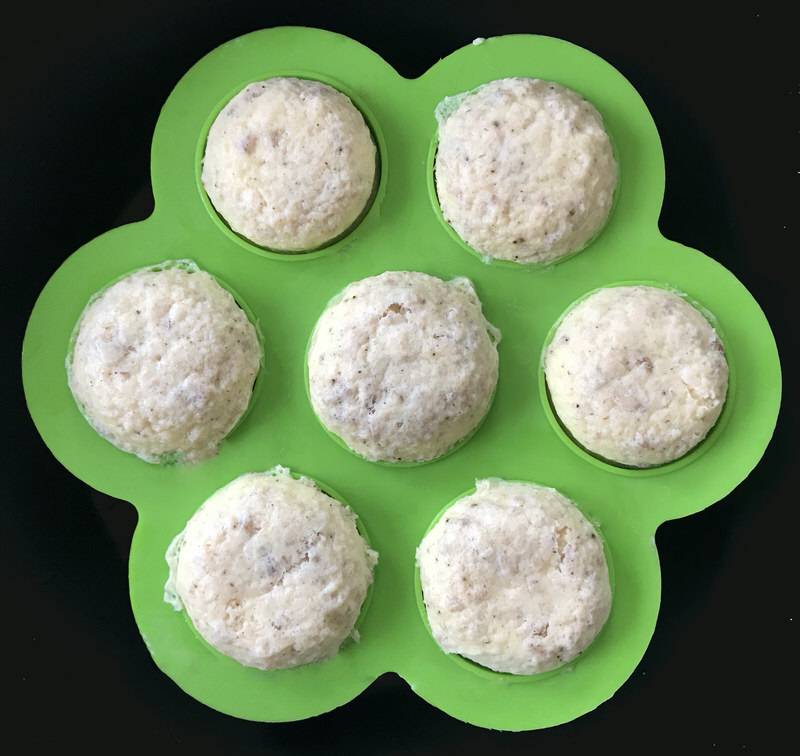 The puffed cups will settle a bit when cooling.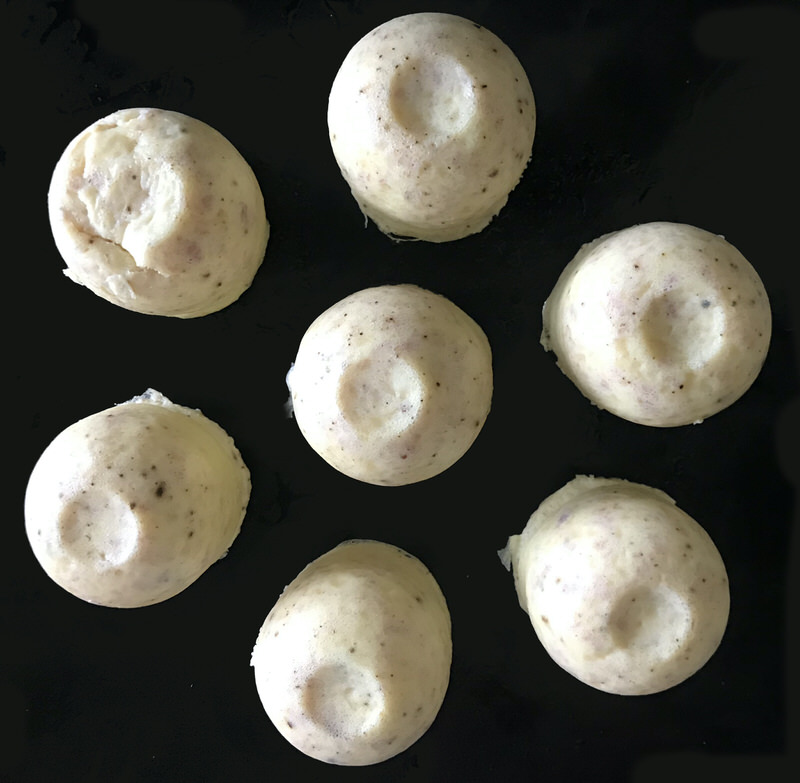 Turn out on a clean surface to fully cool.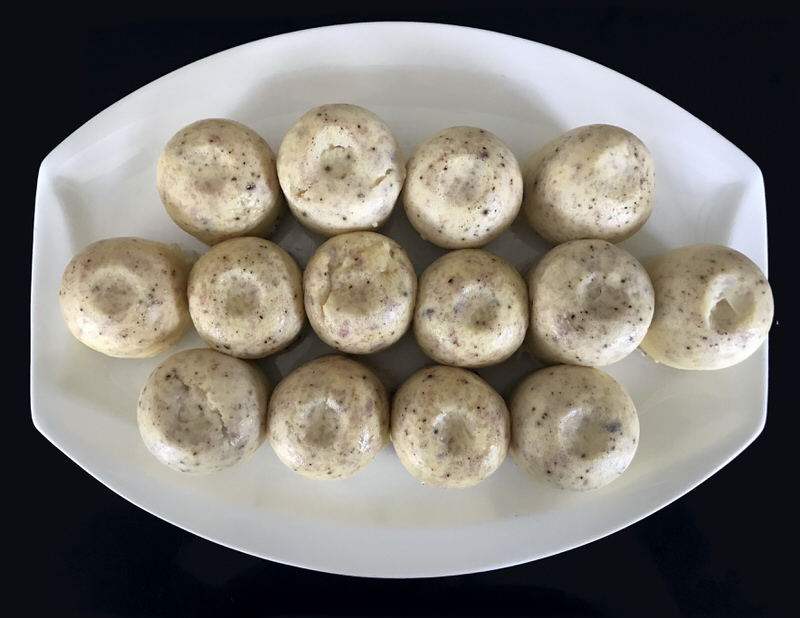 The recipe makes 15 portions, so I fried the last portion in a non-stick pan for breakfast.
Keto Bacon Gruyere Egg Cups: Presenting the Starbucks Impersonator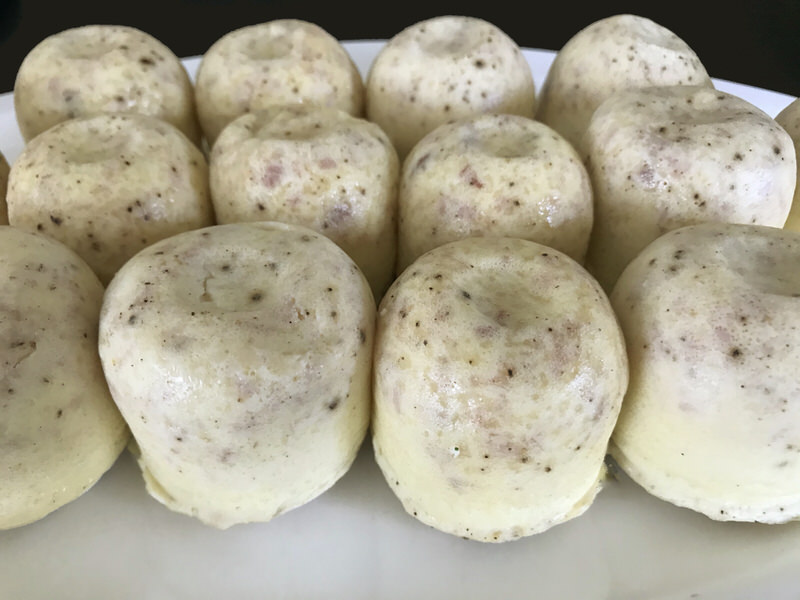 I was pleased with the shape, size and nutritive value: only 156 calories per egg cup with 13 grams of fat, 10 grams of protein and 1 gram of carbs.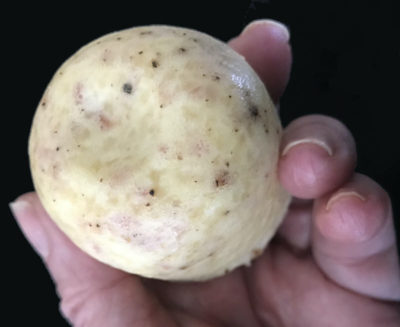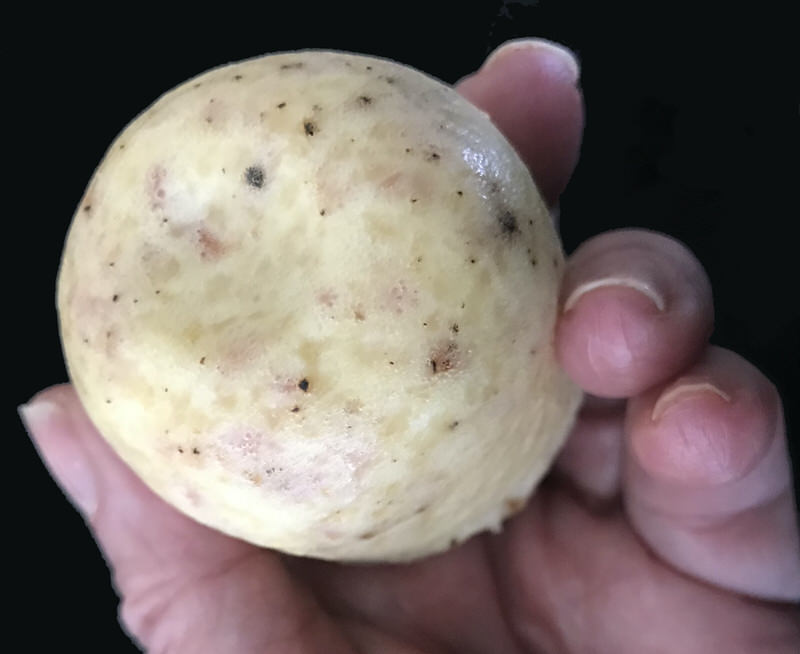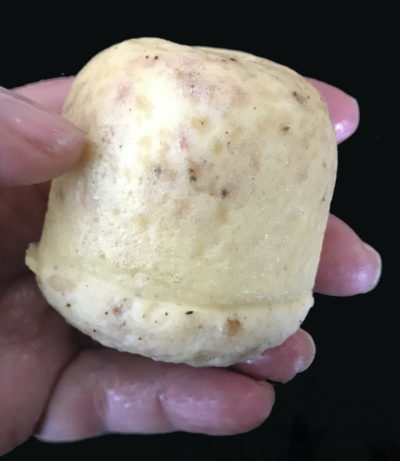 And especially tickled with their texture and flavour. Oh, mama!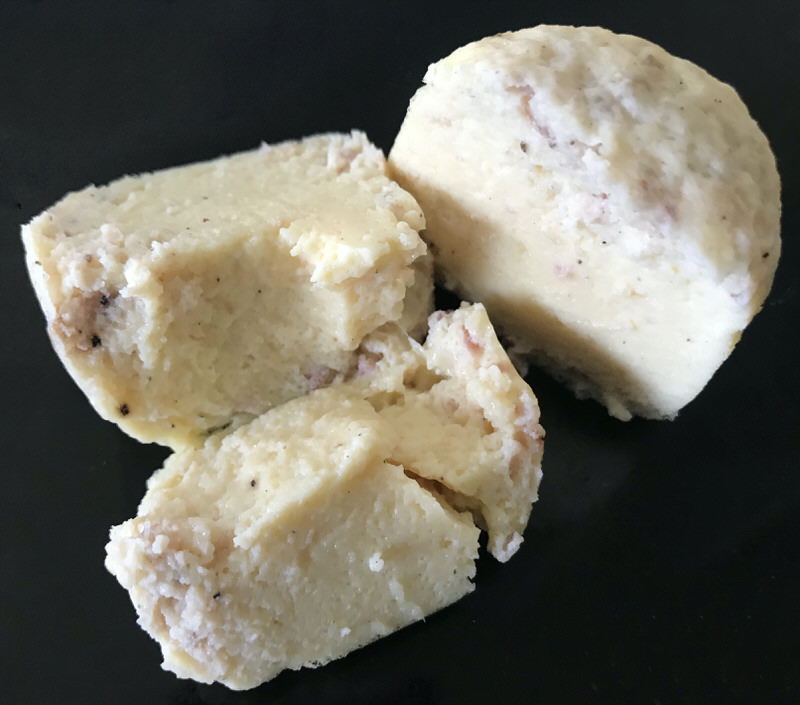 They keep in the fridge for a week in an airtight container and reheat very well. Let me know if you make them. This is a recipe that we have already made three times as we are making it every week. We just can't get enough of them!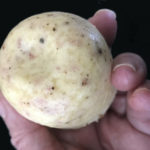 Keto Bacon Gruyere Cheese Cups: Starbucks Inspired
Ingredients
Ingredients for Egg Cups
olive oil

to grease egg tray

14

large whole organic know-your-farmer eggs

whisked

245

grams

organic cured bacon

cut into lardons

230

grams

gruyere cheese

cubed

Freshly ground pepper

to taste (a good amount)

I litre water

Parchment paper
Instructions
Instructions for Egg Cups
Add cheese to mixing bowl; grate for 2 seconds twice on Turbo and set aside

Place bacon in mixing bowl; brown for 10 min at 120 ° C on Reverse speed 0.5 without MC (measuring cup)

Drain fat from mixing bowl and cool bacon; when room temperature, add eggs, cheese and pepper; mix to combine all ingredients for 10 seconds at speed 6

Divide evenly into 15 egg cups using ¼ cup measuring cup to scoop ingredients from bowl* (I used a 7 cup mold twice) and place in Varoma; clean mixing bowl and fill with 1 litre water

Set Varoma with filled molds into position, place prepared damp parchment over mold, secure Varoma lid and steam 20 minutes at Varoma on speed 3

Remove egg bites from molds once cool; serve and enjoy
Recipe Notes
*using the ¼ cup measuring cup to scoop ingredients from the bowl ensures each cup will have a good amount of all ingredients; if simply pouring into cups, the first 7 cups get primarily egg mixture as the heavier ingredients sit at the bottom of the bowl due to gravity, but are distributed evenly as the ¼ cup dips in, scoops and swirls the mixture
Great reheated or cold
Set timer to 24 minutes on Varoma at speed 3, if you have a second mixing bowl and while water is heating, fill molds; when placing varoma in position, reset timer to 20 minutes
As the mold holds 14 servings and this recipe makes 15, I simply "fried" the last portion in a non-stick pan, image below)