Fairmont Hotel MacDonald feast with Giraffe the hit special on the menu!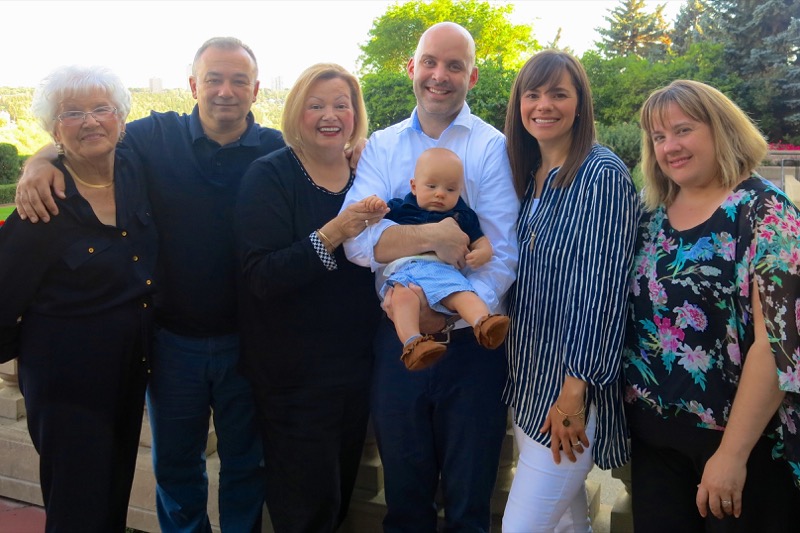 Birthdays! Bah-humbug! I love celebrating everyone else's, but have never enjoyed my own. However, this year was different.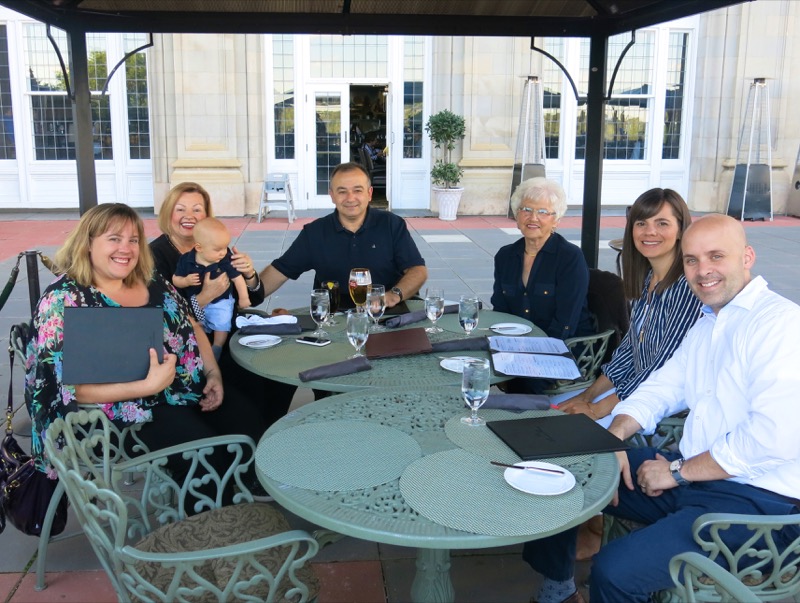 One might think that turning 60 would be depressing, particularly for a woman. Not for me. Turning 33 was really hard. Silly, eh? Turning 40 was even harder. I could not say that "f" word for 2 years. It has been upward and onward, ever since! 50? No problem. 60? Just another number. Kind of like my weight on the morning scale. I can see I have issues, but it is what it is. I can choose to love it or be grumpy. Years ago, I chose to love it. That used to be so hard, but somehow, it becomes easier to "love it" than "change it" as one ages.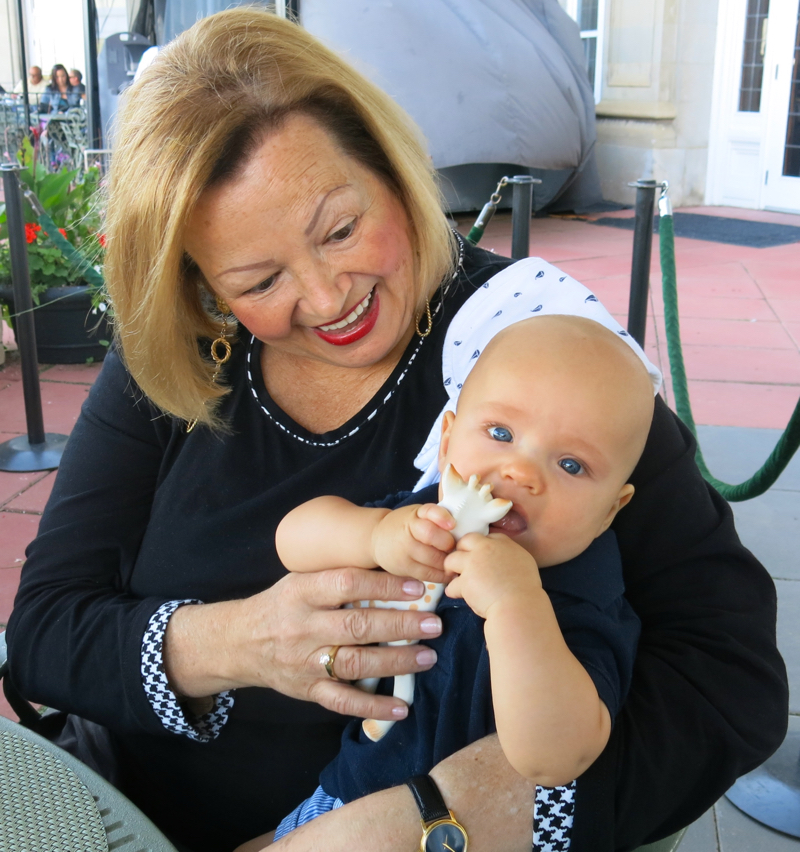 And this year, the greatest surprise was that Lauren, Aaron and Prince William (then at 6 months, as this was in August of 2015) completely surprised me by coming to stay for an entire birthday week! What joy! No birthday could have been better. The week was amazing, and Vanja decided to crown it with hosting my birthday dinner on the actual day of my birthday at the Hotel McDonald. There is no place better in the summer. No place in this city.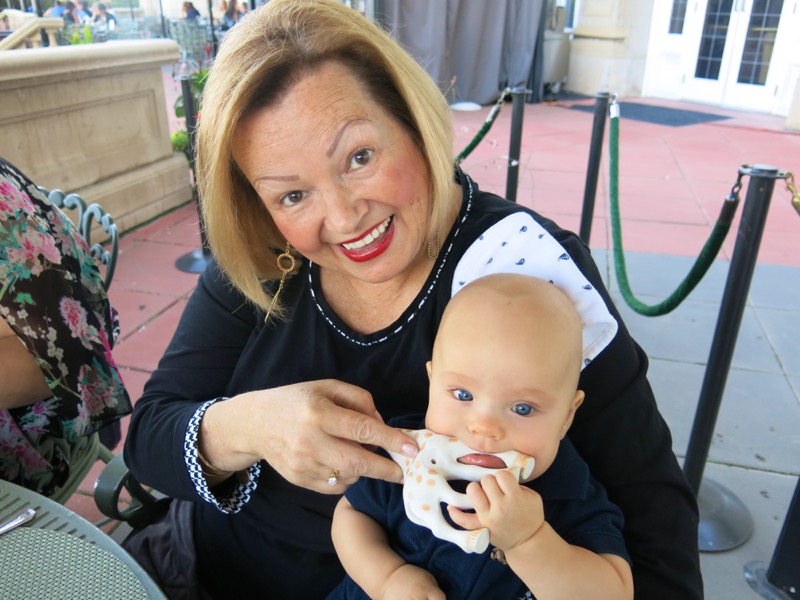 We are not a formal group. Oh, we certainly can be. We are just more comfortable in casual surroundings, so the patio was perfect, and why sit inside on such a gorgeous evening with the amazing city view this patio offers?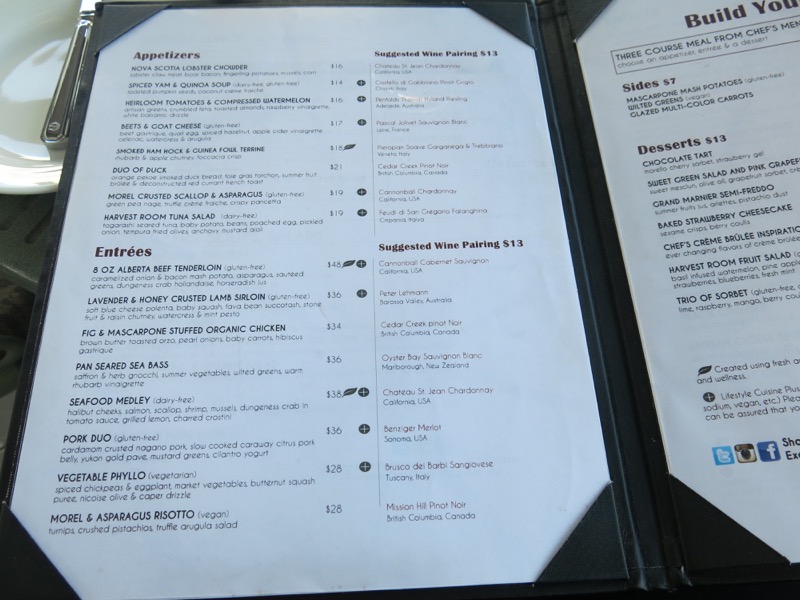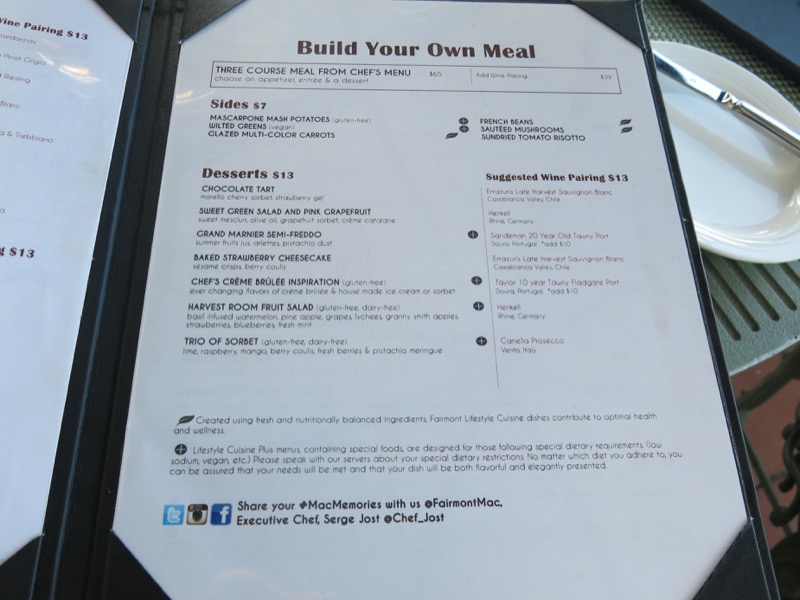 Just reading the menu was a pleasure. Pondering…. hmmm…. should I have this, or that…. or that, or this? Everyone, but me, decided upon the Three course Chef's Menu. Divine. I just can't eat meat, so went for the soup…. and, well (blush) the birthday cake.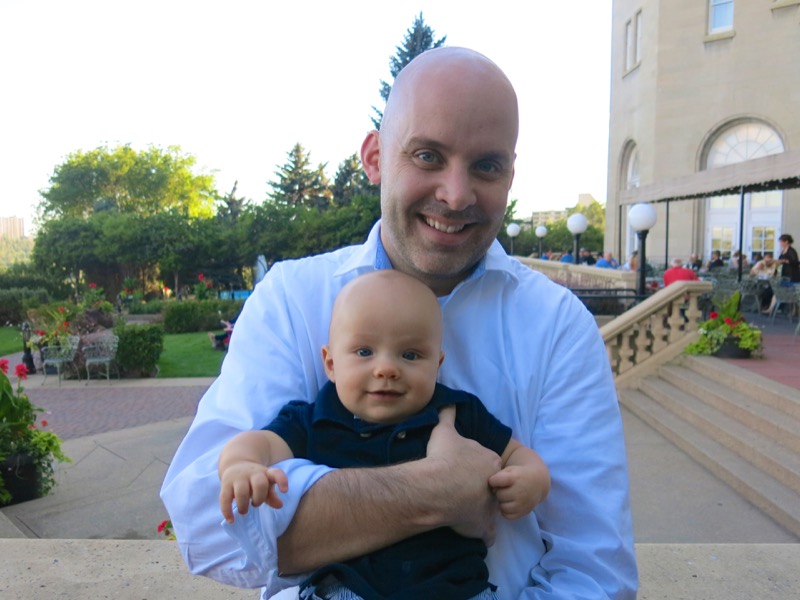 All that menu pondering kind of drove our little Prince batty. Daddy took him for a little walk. He is such a happy little fellow. Seriously, he grins from the moment he wakes up to the moment he goes to bed. Happy! Happy! Happy! …. and did you see those violet blue eyes? Oh, my. Love.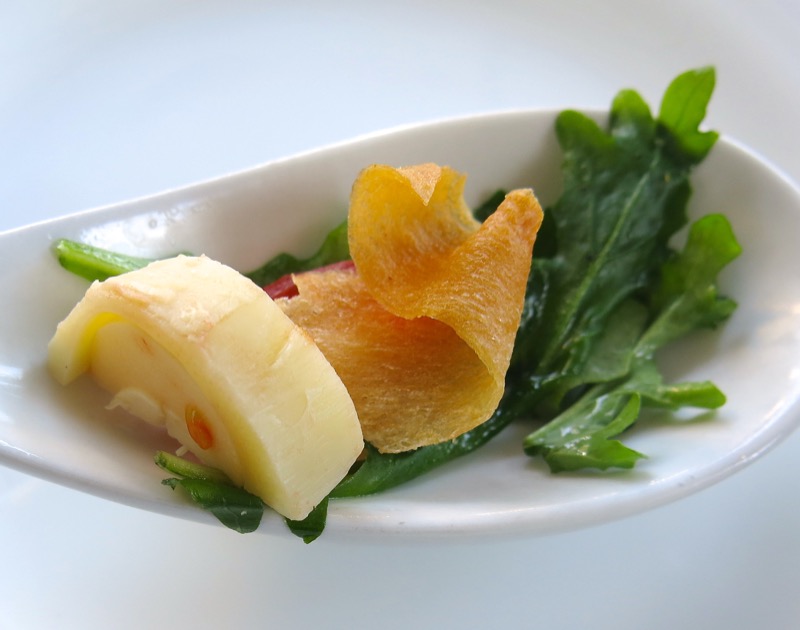 No idea what the amuse-bouche was. We were told. I forget. It was delicious. That, I recall.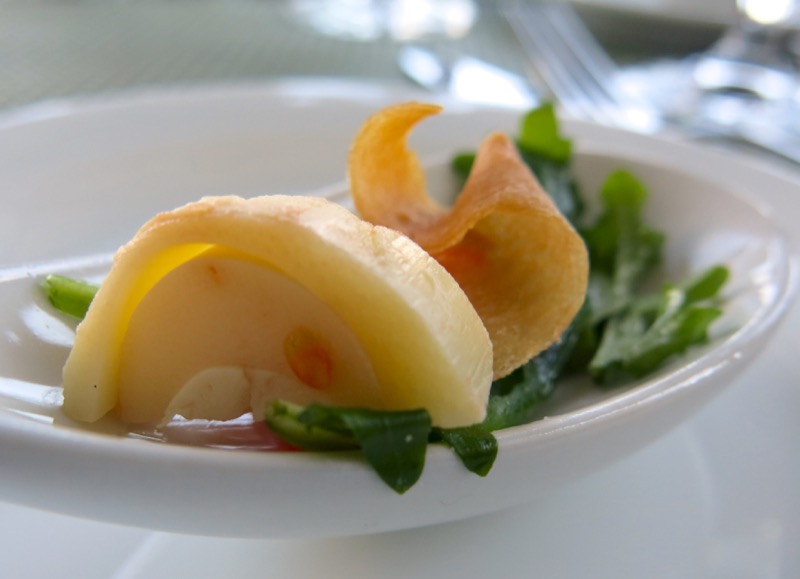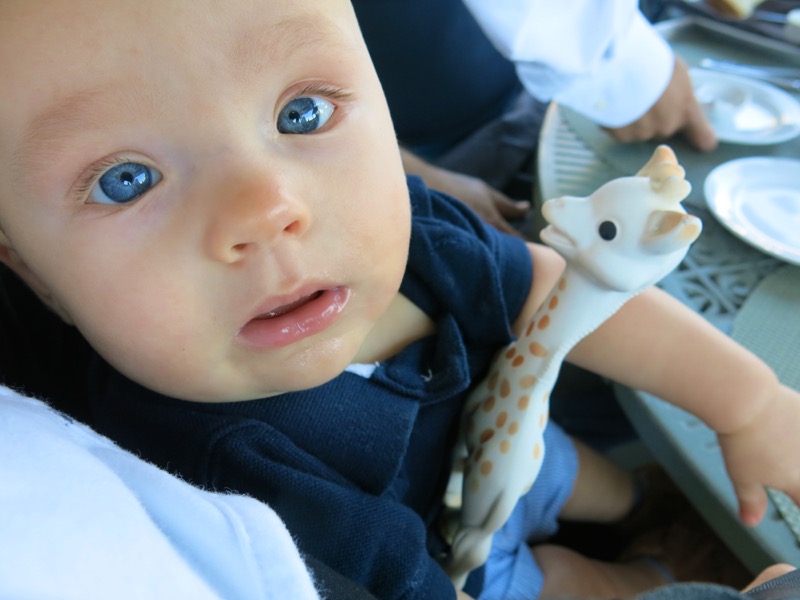 Is it really that good, Gramsy? (Gramsy makes funny noises when she likes her food!) Then came the first course….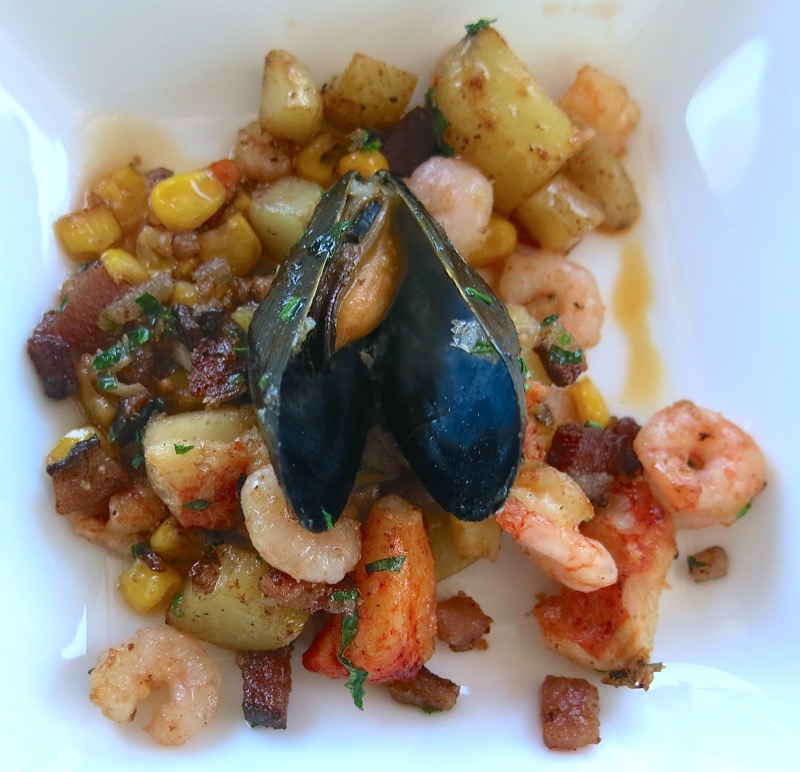 The Nova Scotia Lobster Chowder for mom (I had mine with the mains) presented with such succulent niblets piled in the bowl, then bathed in the most sumptuous broth.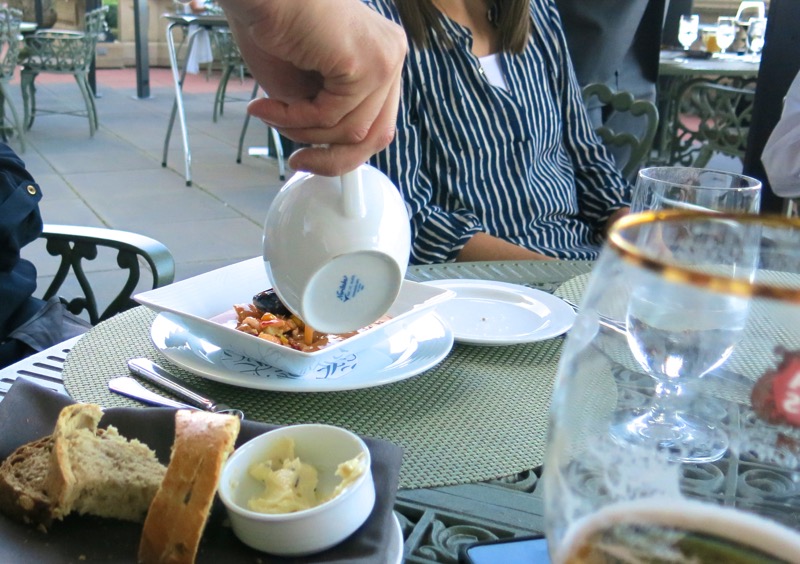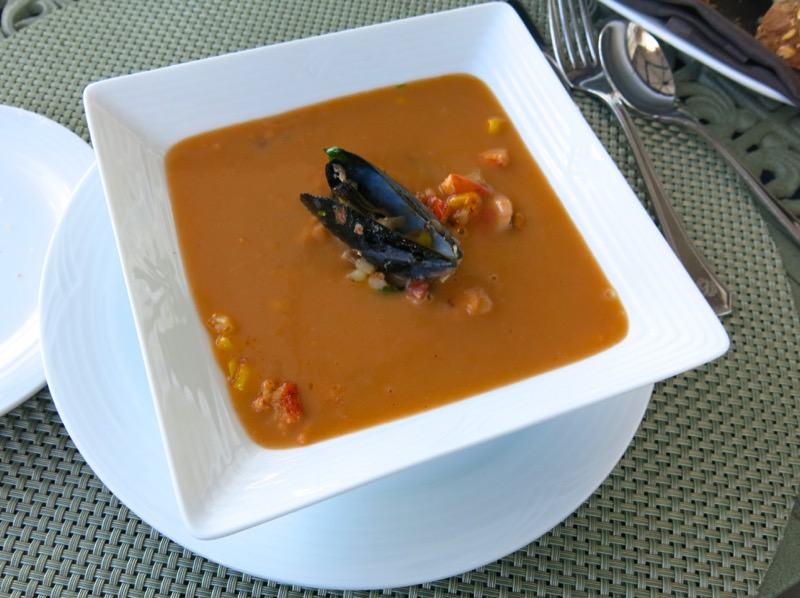 The best lobster chowder. Seriously. The perfect taste memory for this special day on this gorgeous patio over looking our lush green river valley.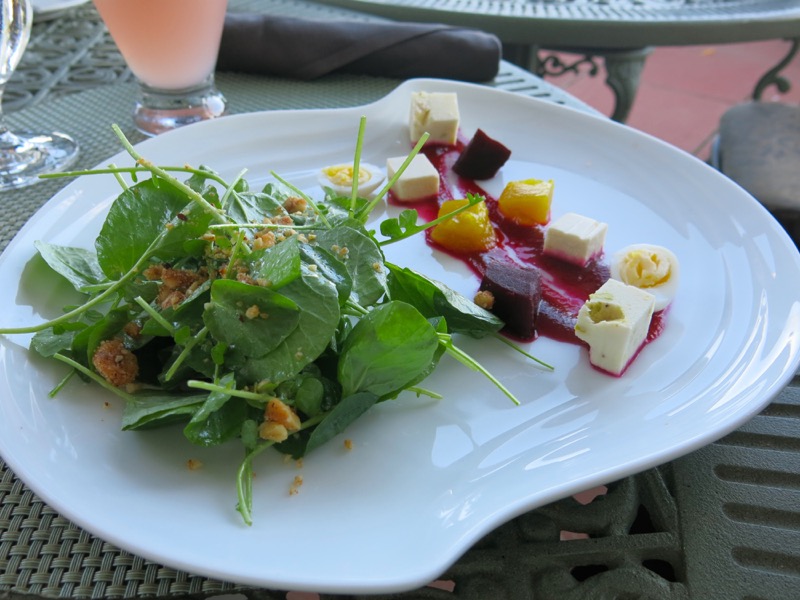 Ragan had the beet and goat cheese salad.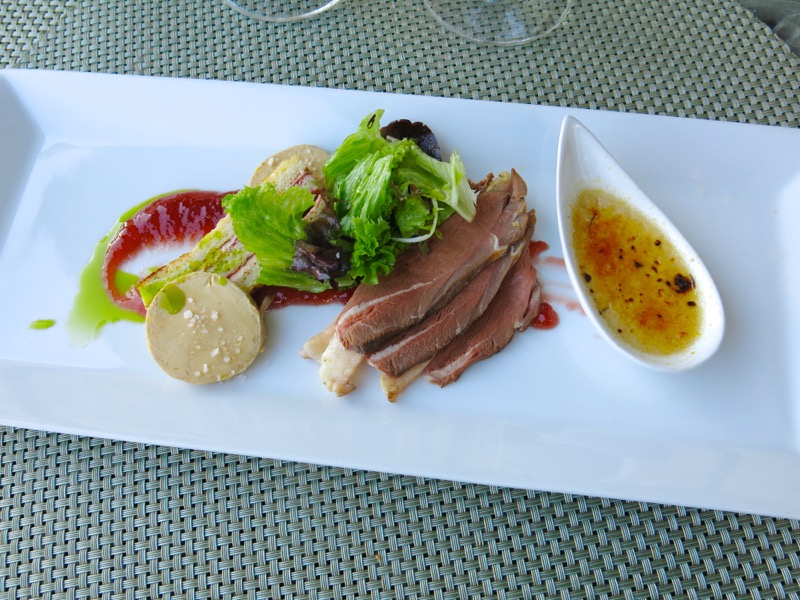 Aaron and Lauren had the Duo of Duck.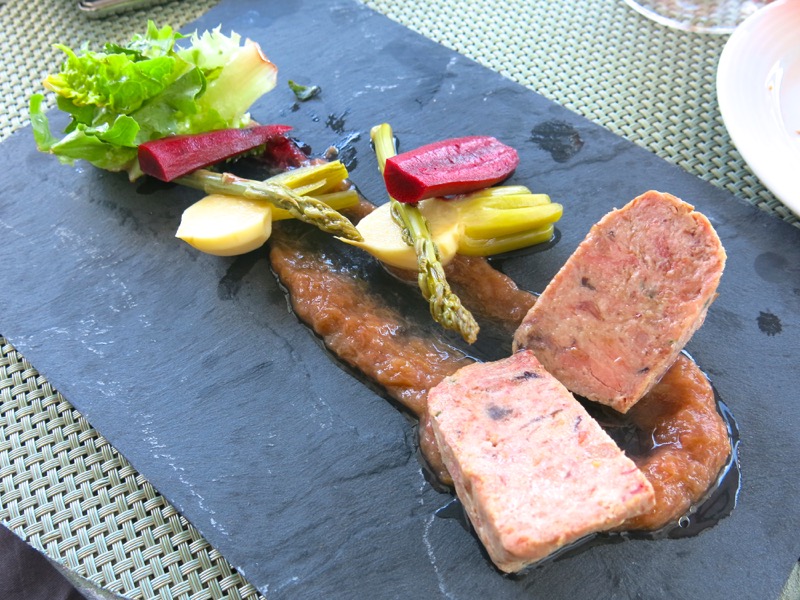 Vanja enjoyed the Smoked Ham Hock Terrine.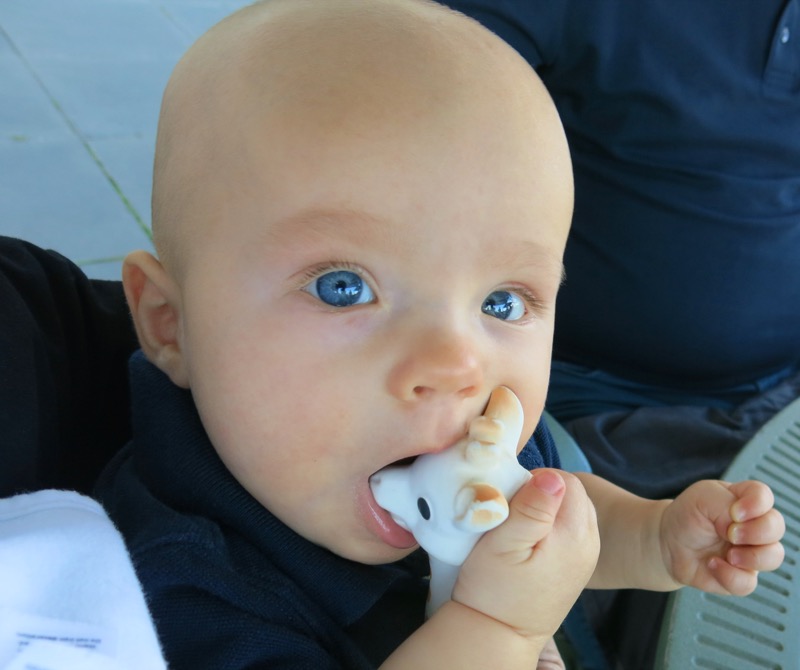 While Prince William gnawed on his Giraffe. All agreed that the Giraffe was the feature headliner of this meal. Little William gnawed on it so voraciously and with such intensity that we were in stitches. Not so surprisingly, the week after he returned home, his two bottom teeth appeared.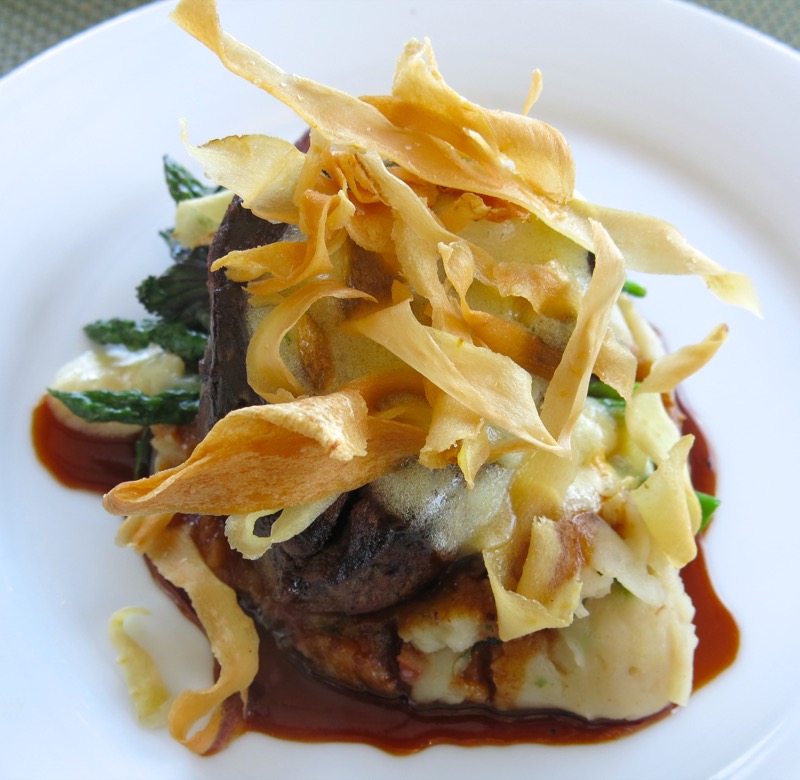 Vanja, Mom and Ragan ordered the tenderloin. Duh! When in Alberta, eat the beef! Every component of this dish was spectacular. (Yes, I tasted every little bit.)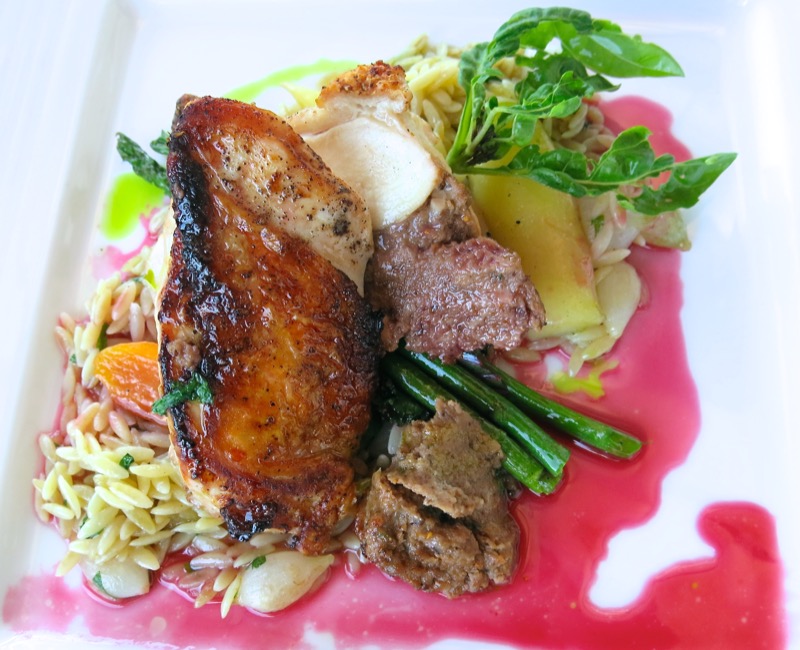 Aaron dove into the Fig and Mascarpone Stuffed Organic Chicken with gusto.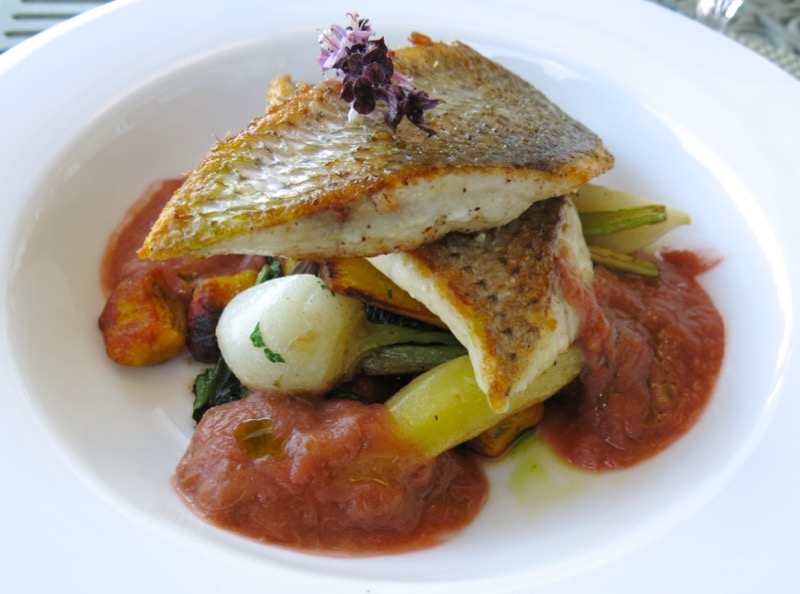 Lauren ordered the Pan Seared Sea Bass and was in heaven.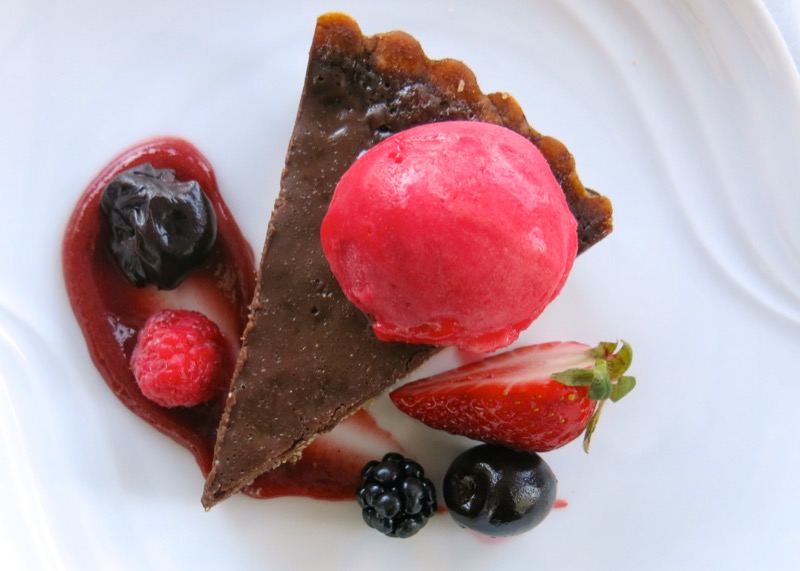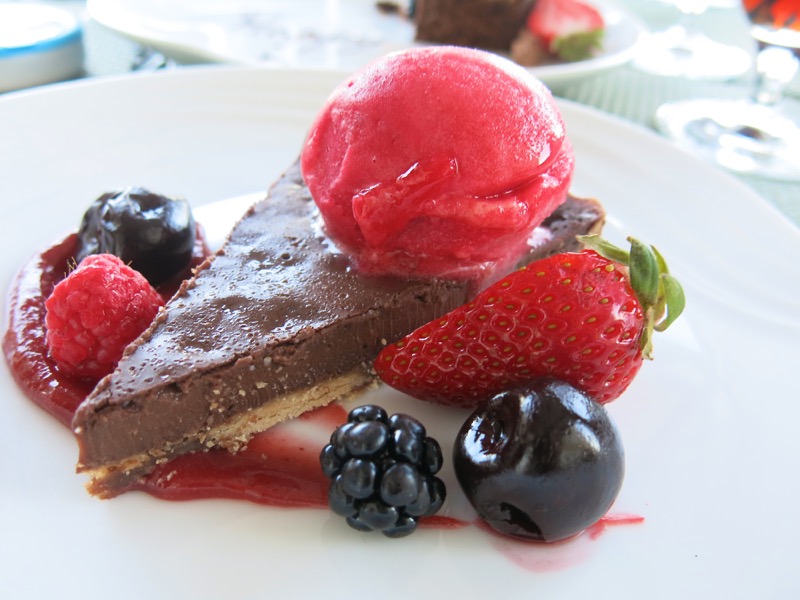 And the desserts? Well, everyone ordered one of the two pictured here. Both were divine, but chocolate is my thing. Really worth having with a coffee any time of the day!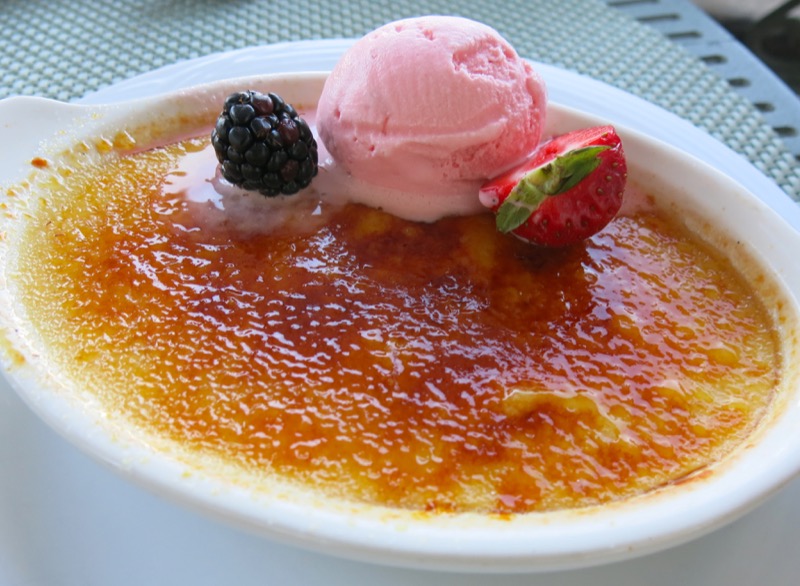 The lavender créme brûlée was nice. Not really any lavender flavour, though, but still delicious.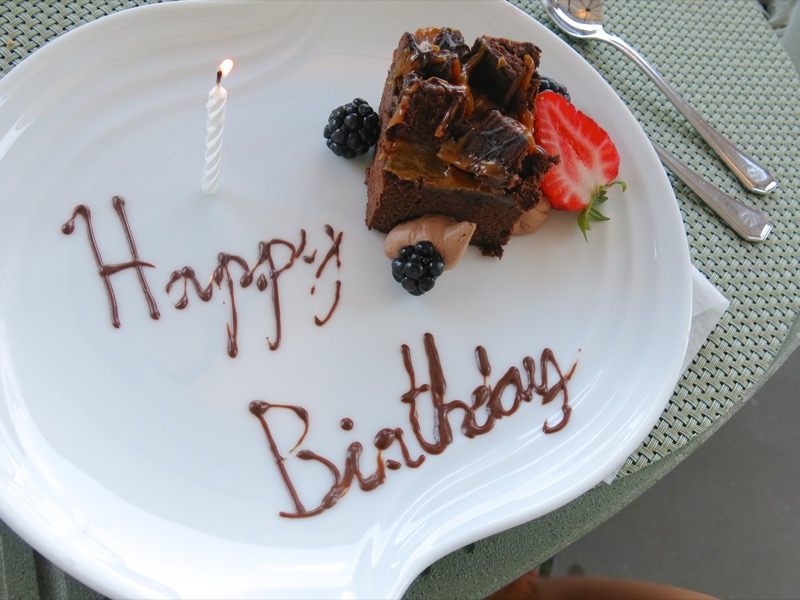 And look what I got. Ohhhh, my! Sigh.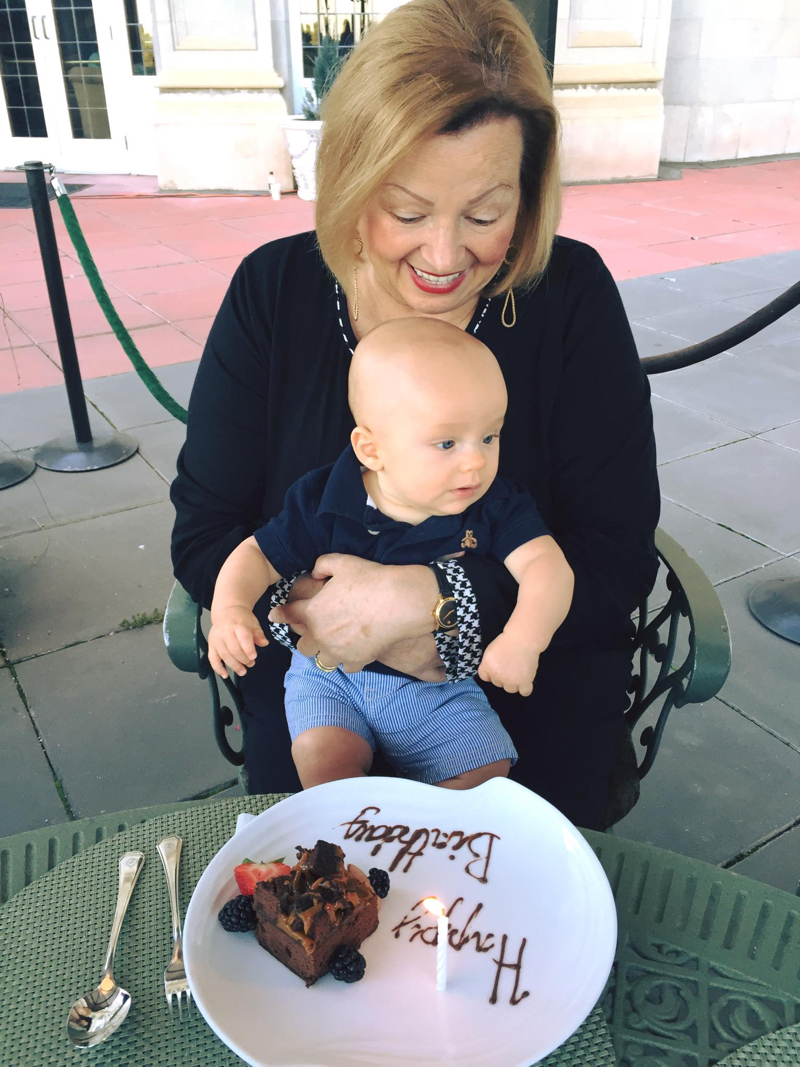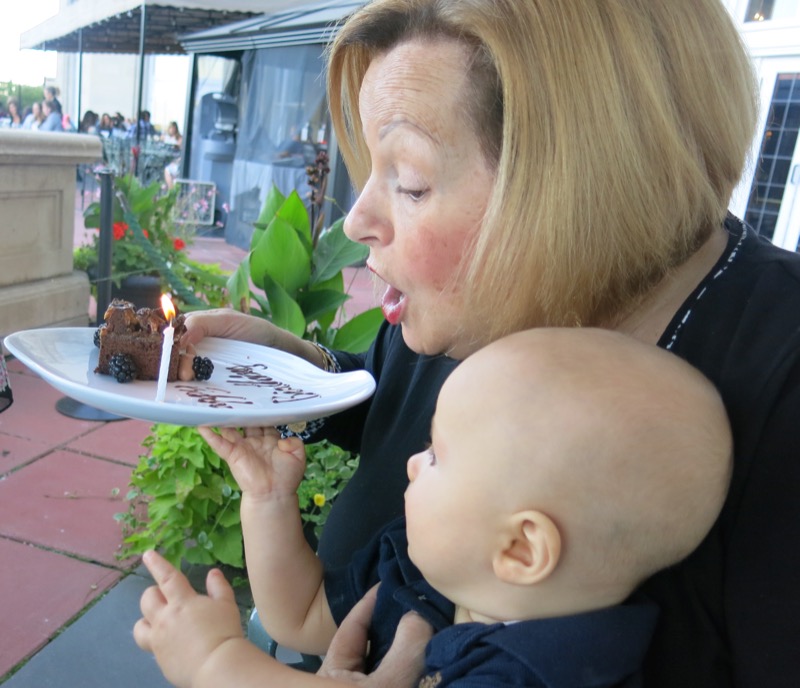 Wishes? Oh, so many, many wishes….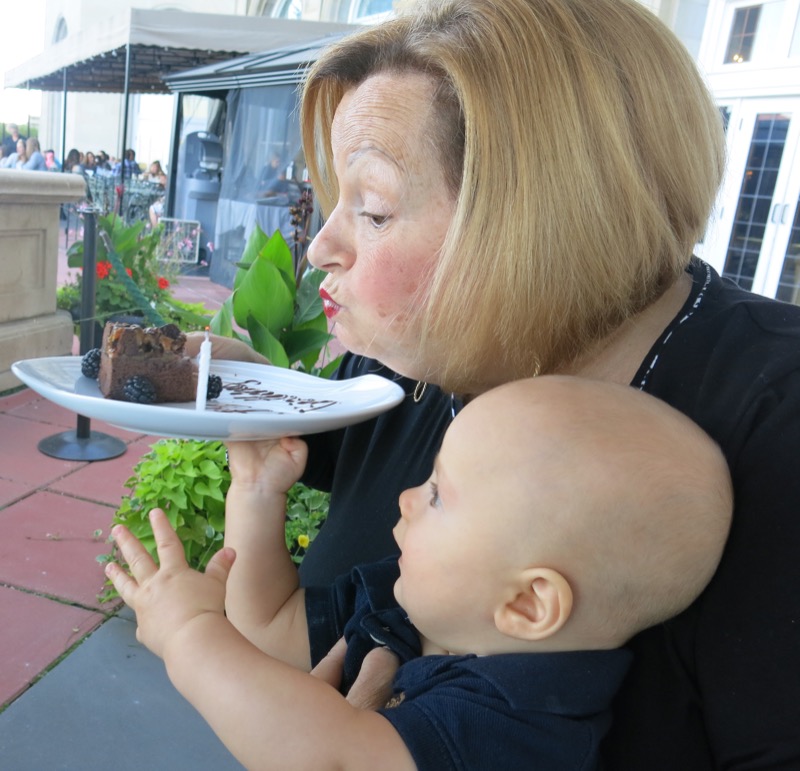 … for health, happiness and a very, very, long life together with my beautiful family. Missed having Denver and Sara join us, but next time…. OXOX