Like Bailey's (which is a registered trademark), but the homemade Irish Cream Liqueur version!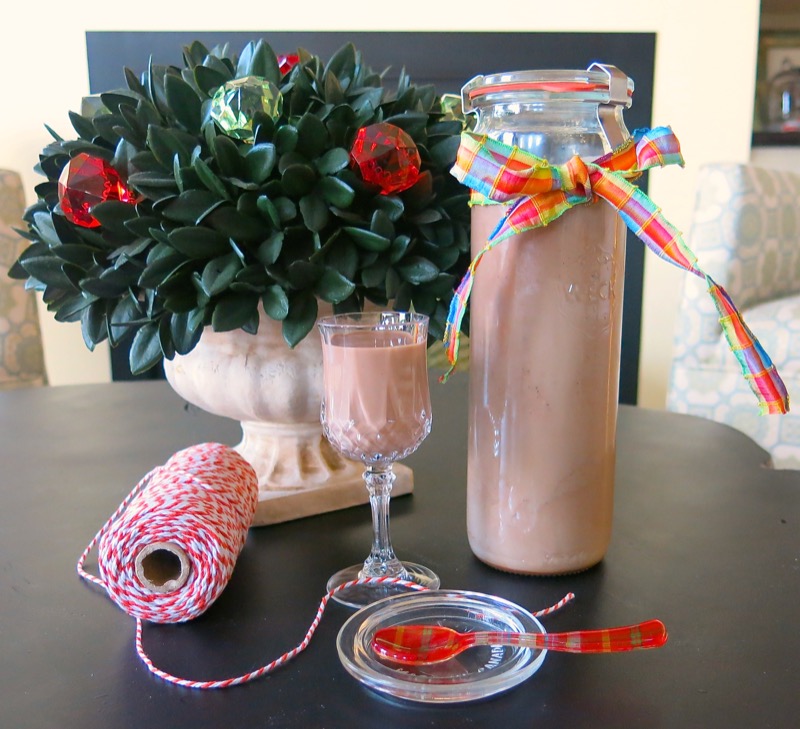 My childhood friend, Marie, always says she could brush her teeth in Bailey's Irish Cream Liqueur, she loves it so much. Everybody does, don't they? It has a bit of a liquor hit, but for the most part, the Irish whiskey notes sing of vanilla cream laced with a honey spice finish immersed luxuriously in that thick rich viscous velvety cream. Mmmmm….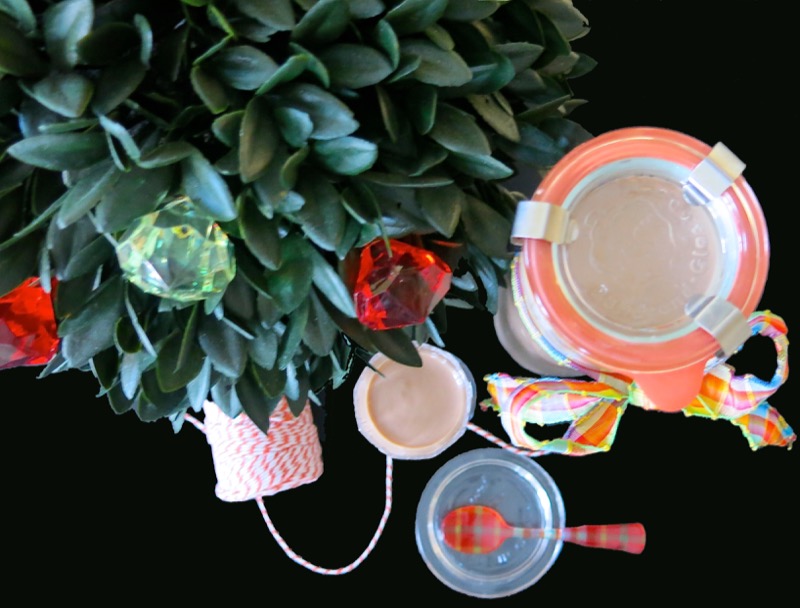 My sister and her husband made their own years and years ago with fresh eggs. It was more than a labour of love, had a fairly short shelf live, which was not a problem, that was the Christmas nothing got done but drinking the Homemade Bailey's. It was that delicious.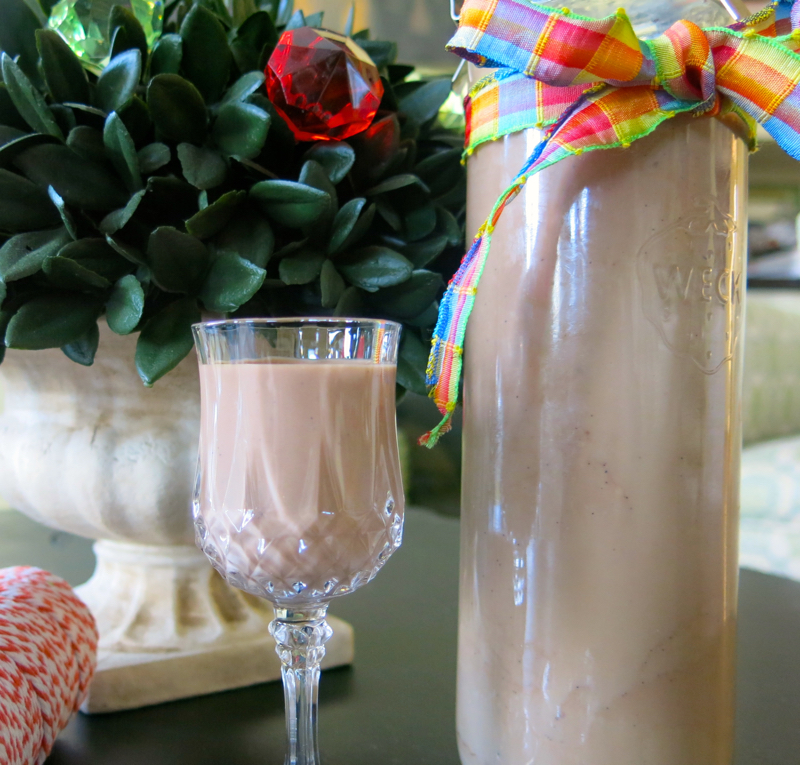 I haven't drank alcohol for a loooong time now. Oh, I sip and taste for pairings, and such. I enjoy the tastings where wine and spirits are combined with specific foods to enhance the flavour of each. But, drinking? No. Cannot handle it any more. It just gives me a headache. Yet, I am an ice wine fiend. No headache there. Mind you, it is usually a very small glass after a meal, no?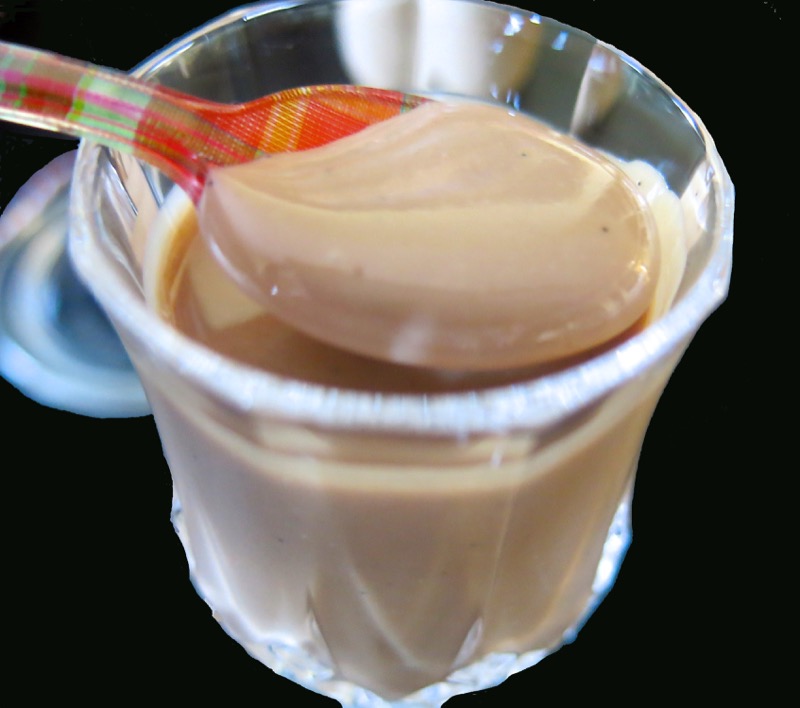 And when Monica mentioned that she was making homemade Bailey's in November's Thermomix Cooking Class in Vancouver, I hounded her for the recipe. I got it. I read it. I thought, noooo. That would be a delicious concoction, but the good old Irish Cream I love doesn't have half those ingredients in it. So, I went on my usual recipe research. I read. Wrote notes. Made concoctions. Tasted. Woke up the next day wondering where I was! (Kidding!)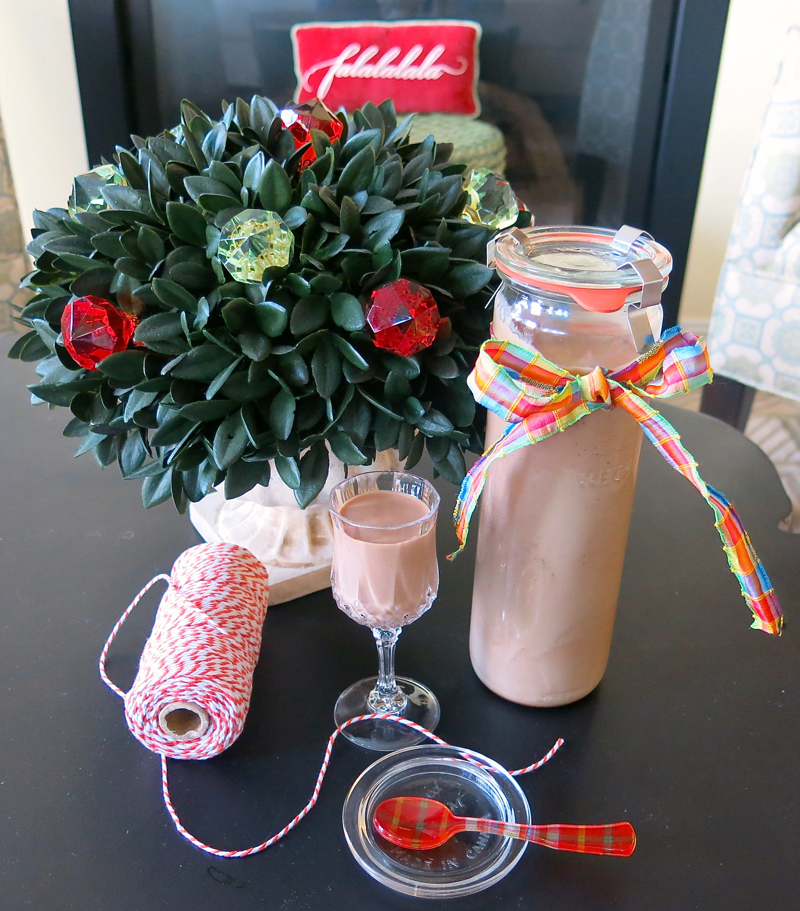 And then developed this little concoction of my own. You will see it is similar to many, yet still, different. No coffee in this one. Both syrup and solid chocolate. No eggs. Sweetened condensed milk and heavy cream. Most importantly, a full 750 mL of Jameson Irish Whiskey. That does make a difference. The subtle honey spice particularly comes from there. And that warm hug when you sip it slow.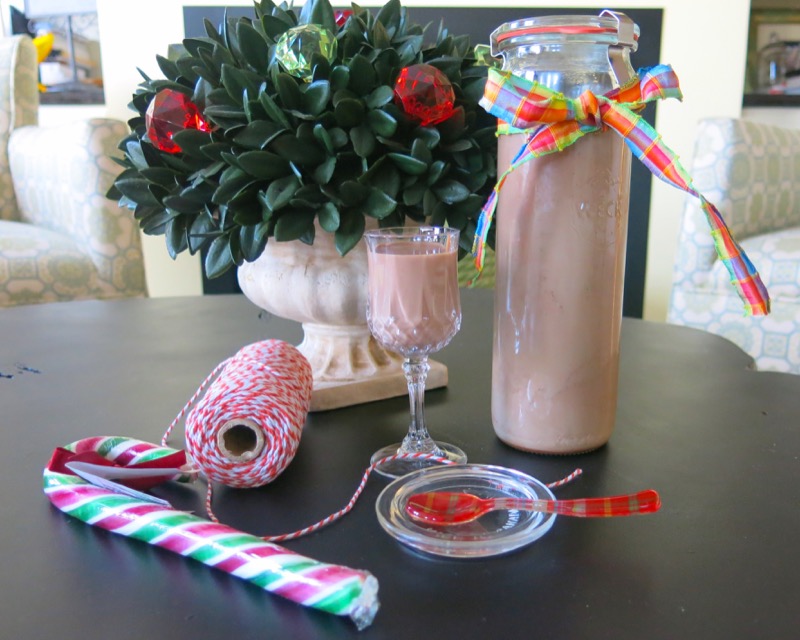 Always best the next day, as it is thick and lush. There is no hurry. MMmmmm…..
Interestingly, my homemade Advocaat was thicker and more dense. I thought it would be clear to see that placing each on this little saucer, above, but it really is not.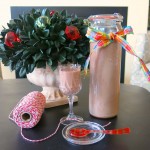 Thermomix Homemade Irish Cream Liqueur
Ingredients
25

g

dark bittersweet chocolate

(Callebault or Valrhona)

1

tablespoons

pure chocolate syrup

(I used Presidents' Choice brand)

400

g

can sweetened condensed milk

(14 ounce can)

1

teaspoon

vanilla paste or the inside of one vanilla bean

1/2

teaspoon

almond extract

250

ml

heavy cream 34-52% Milk Fat

350

ml

Irish whiskey
Instructions
Weigh chocolate in TM bowl; grate 10 seconds on speed 9

Melt chocolate 5 minutes at 50°C on speed 3 (scrape down sides of bowl)

Add can of sweetened condensed milk with chocolate syrup to TM bowl: mix for 5 minutes at 50° on speed 3

Set time for 2 minutes at 50°C on speed 3; through hole in lid, add cream within first 30 seconds

Weigh whiskey into TM bowl; combine all for 10-15 seconds on speed 2

Pour into decorative bottles; seal tightly and enjoy!
Recipe Notes
Note: I doubled the recipe, so used 750 mL whisky 🙂
Everyone went nuts.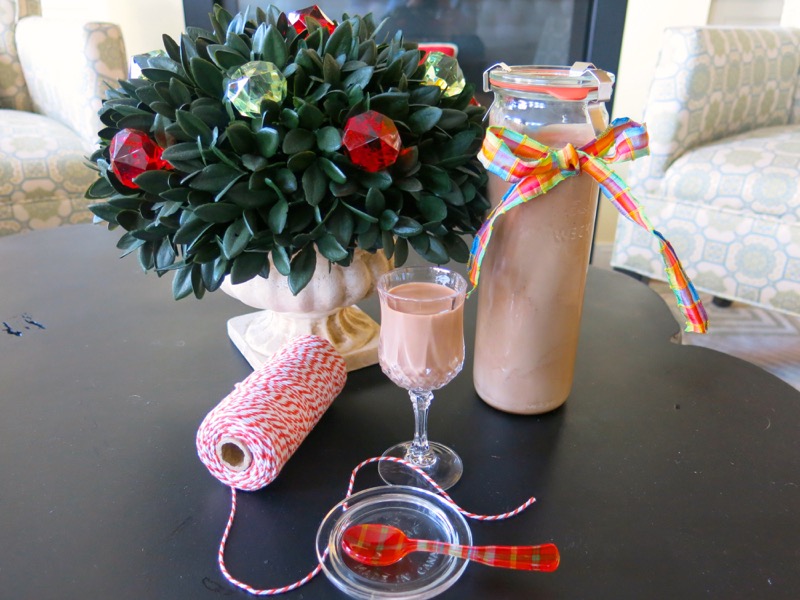 As I compare this Homemade Irish Cream Liqueur with Bailey's, I find the colour of Bailey's is more orange brown while the homemade version is less warm in colour. Yet, that is barely discernible, agree? And the flavour?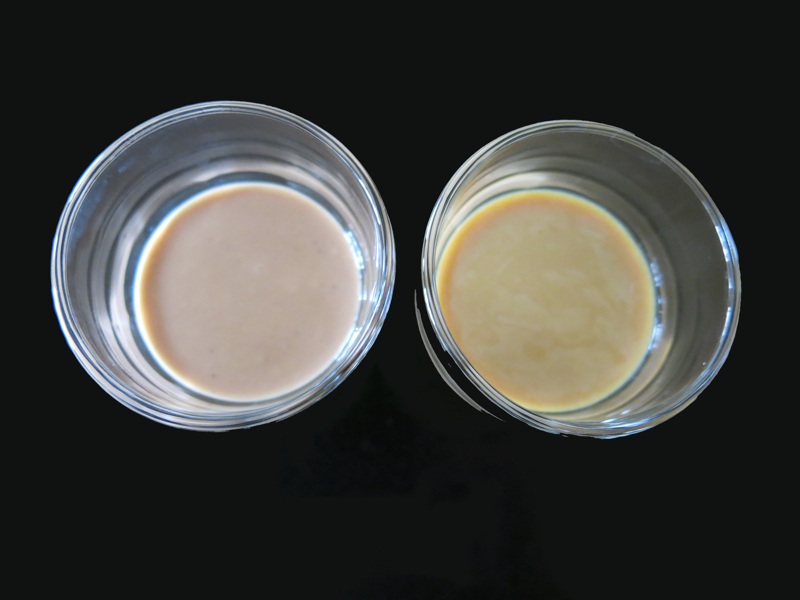 First, the alcohol hit is a bit more intense in the homemade version. I had to let mine sit to room temperature. I could have put the Bailey's in the fridge, but I usually drink it at room temperature. Both Vanja and I preferred the homemade version. It is thicker and luxurious in feel. Interestingly, my taste memory had Bailey's as a thick liqueur, yet, it is not at all. It is quite thin and "watery" in comparison. The flavour of each is more similar that different, yet there is a difference. If I wasn't tasting them side by side, I would say the homemade version was "exactly like Bailey's", yet it is not. "Much better!" said Vanja and he did a blind taste test. The whiskey you use will make the most significant difference. Jameson is a unique Irish whiskey. Read about why. Use it, and you will be happy you did. The texture of the homemade version is what wins the tasting form me. And, most likely, that I made it myself. Oh, yes, I did! Let's the bells ring out and the children cry!
Happy Holidays One and All; here's mud in yer eye!