It's getting to look a lot like Christmas!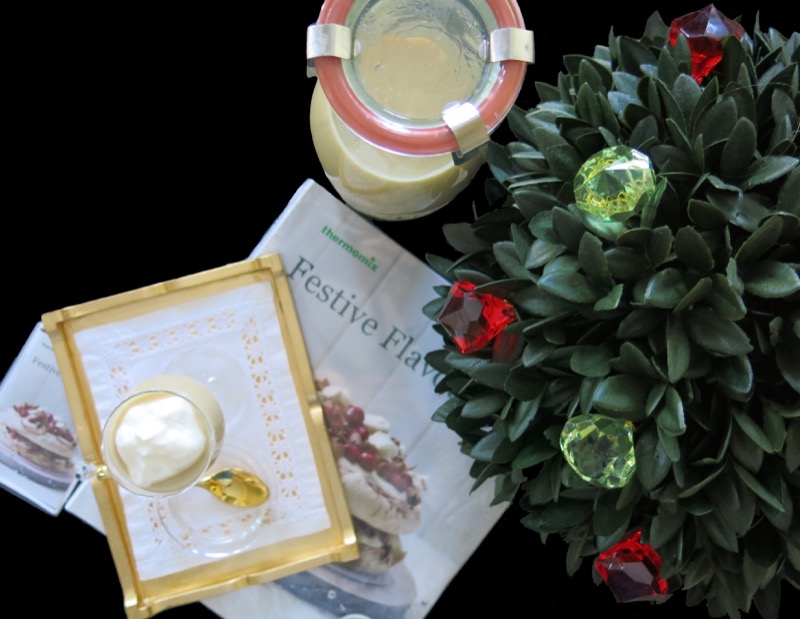 So, let's get started! Eat. Drink. Be Merry! You will be merry, I can assure you, once your lips touch this thick luscious velvety eggy nog: Homemade Advocaat!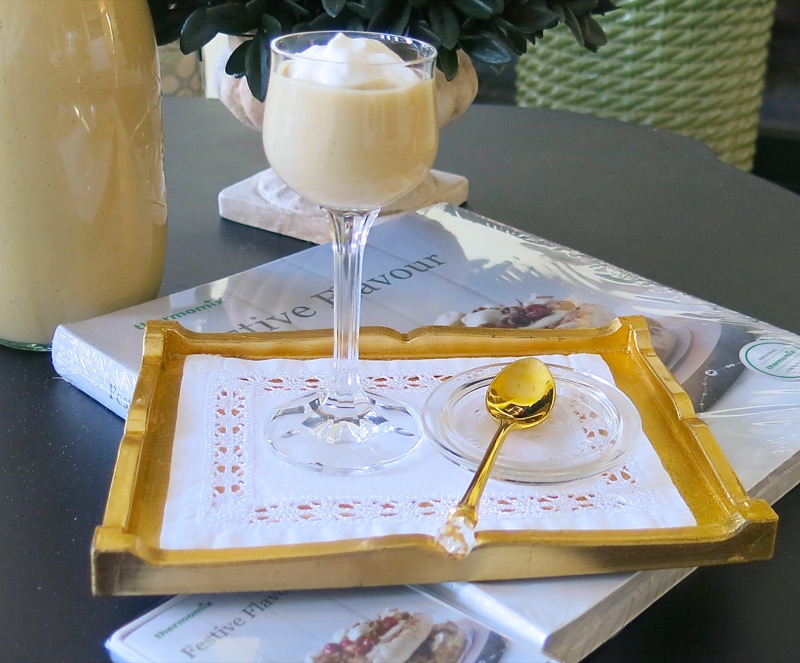 A little treat to myself: the Festive Flavours Cookbook and Chip from Australia, just in time for the holiday season! Shipping was not cheap, I can promise you, so the more friends you have to put an order in, the cheaper individual items will be. (If you are planning to do that, let me know. There are always more wishes on my list!) What I can say, is the first thing I made from this cookbook was the Advocaat!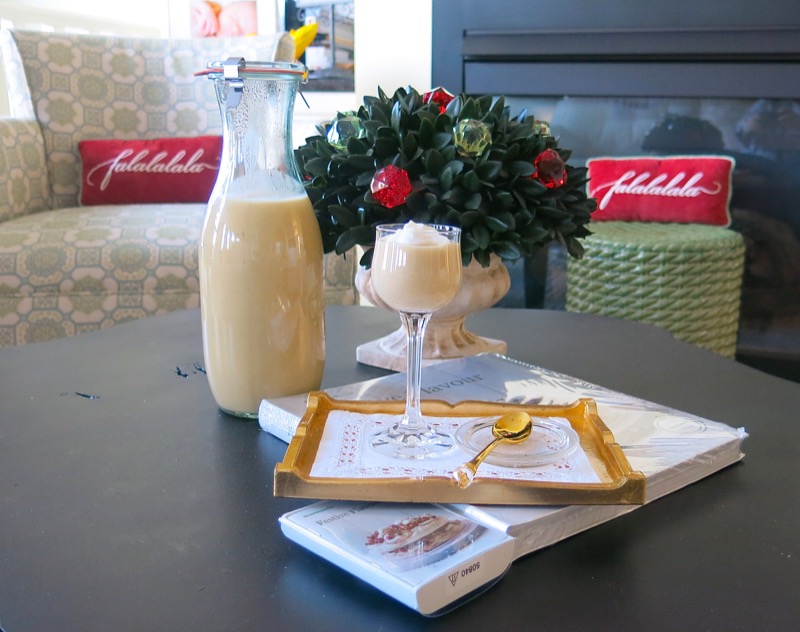 Why? (You might ask…) Once upon a time, and long long ago – way back in the beginning of Thermomix in Canada, a learned German woman named Monika moved to Calgary and became a Thermomix consultant. She is the one that first introduced me to this luscious elixir, gave me the recipe, and I have been looking for it ever since. Yes. I lost it. But, the memory of Monika and this wonderful egg liqueur lived on.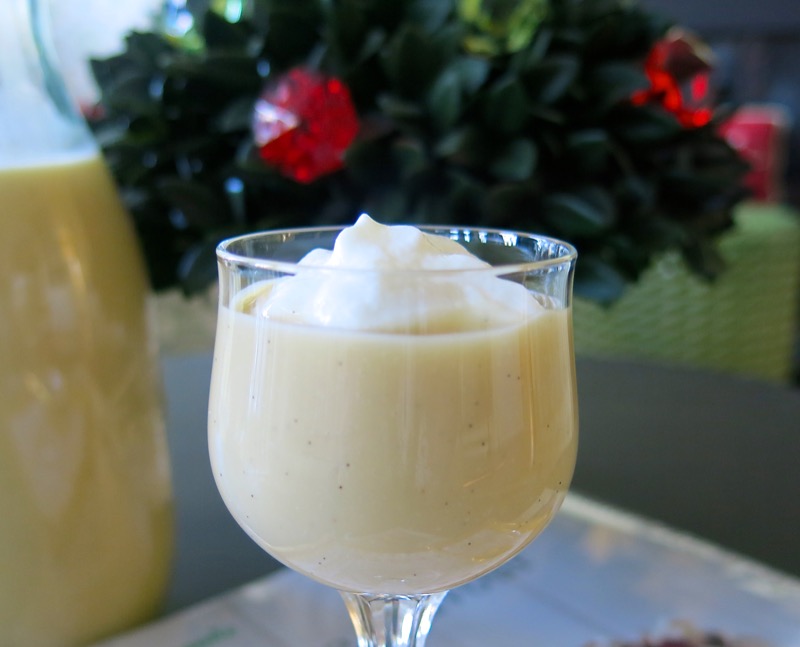 The quest was constant. Every Christmas season, I would long for it. Search for it. Never find it. Send her an email that got eternally lost in cyber space, and the season would pass, once again, …. without.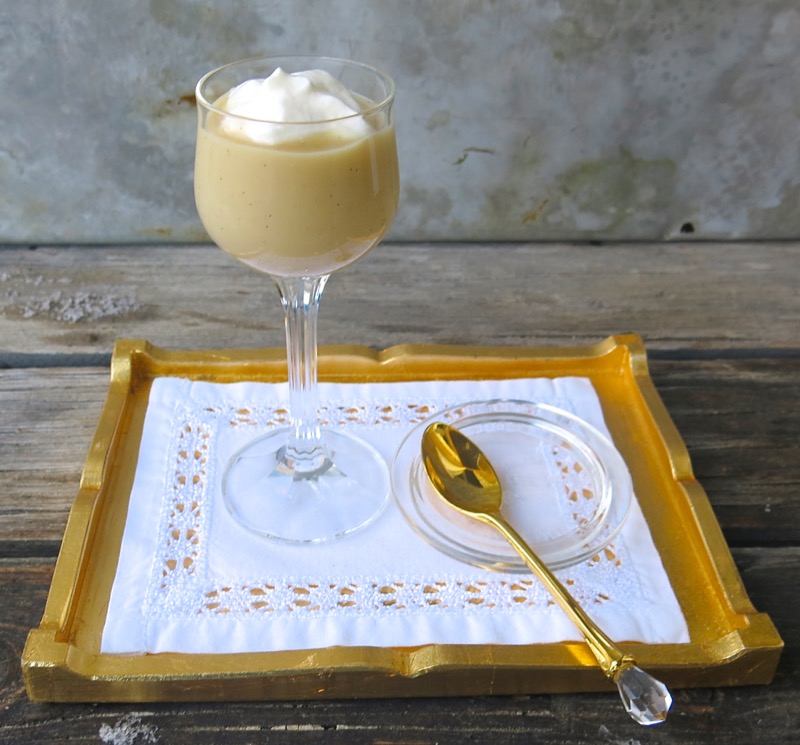 Before Calgary, Monika owned a bed and breakfast in the Black Forest Region and housed many an Olympic athlete during the winter months. She became famous for her hospitality and healthy, delicious, nutritious and ample breakfasts. There wasn't a day in those 25 years that her Thermomix wasn't working overtime. We laughed and laughed together when she learned for the first time in Canada, that the blade actually can be removed!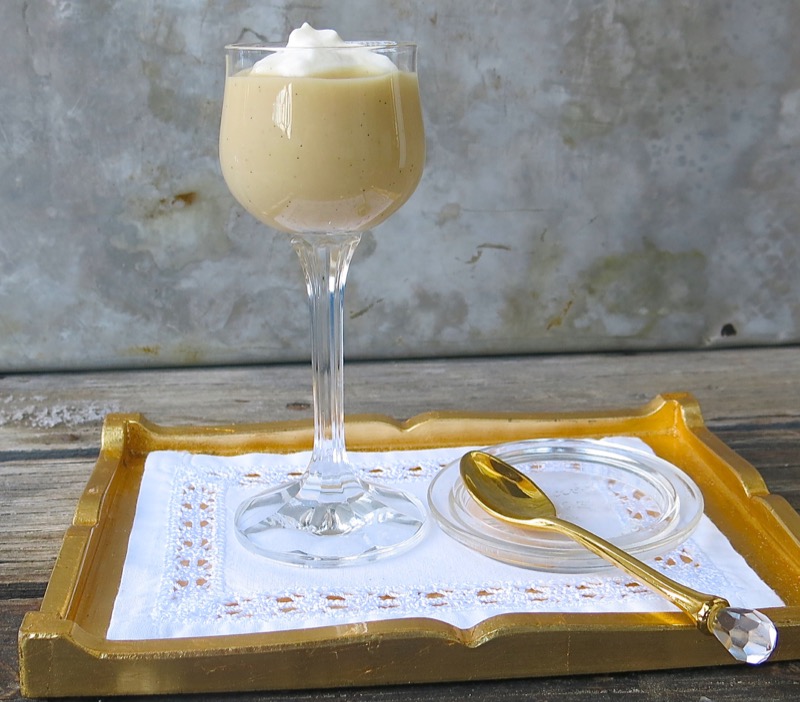 She had never needed to take it out. Look at the colour. The lush, thick, velvet cream is laced (not so subtly) with liqueur. When ice cold, thick enough to eat with a spoon….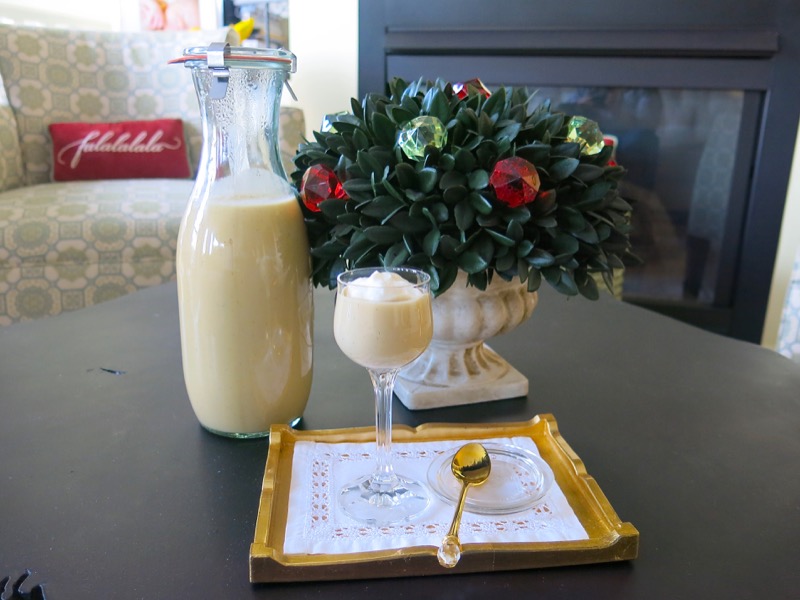 After her husband passed away, early and far too young, it was not possible for her to run her bed and breakfast home, any longer. One of her frequent house guests invited her to come to Canada to live and work as their Nanny. Yes, she was nanny to a famous Canadian Olympic family for several years. During this time, Monika purchased a Thermomix, and then started to sell them on her days off.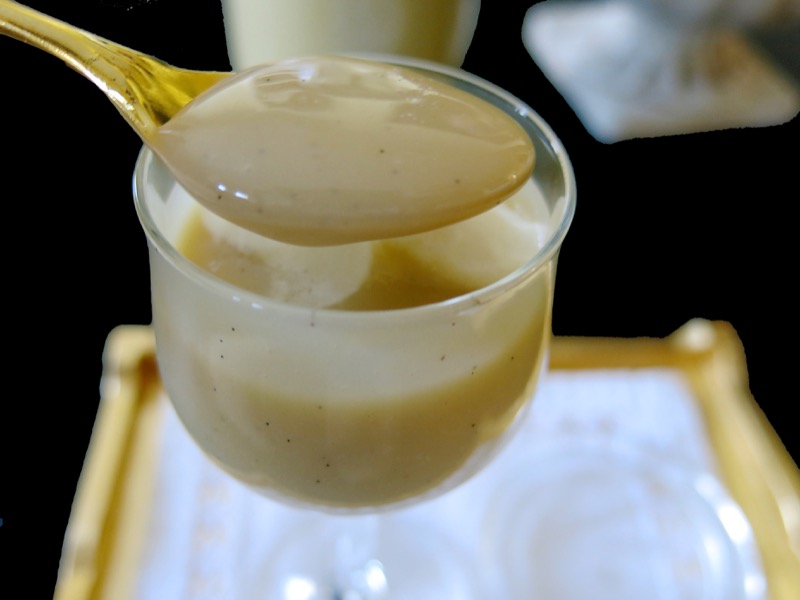 I learned so much from her, and she from me. She brought her sister to visit one time. Her son and friends came and stayed with us in our home when visiting his mom. It was at our first Thermomix Consultant meeting at Lynda's home in 2008 when Monika drove up from Calgary toting a bottle of this Homemade Advocaat and a bottle of chocolate liqueur. She called this one "Egg Liqueur" and the other, "Chocolate Liqueur". Both were outstanding, but the Homemade Advocaat was my favourite as I had never had anything like it before. And, have never had anything like it again, until now! I changed the amount of sugar from 250 grams to 200 grams and used Sweetened Condensed Milk instead of Evaporated Milk. Be prepared to sneak into your fridge for little sips at all hours of the day and night. It is not only just that good, but there is a promise within its texture and taste. It promises the coming home of the family. It promises the home full of love and holiday cheer. It promises peace. When you make it, I promise you that you will hear me say, "I told you so!"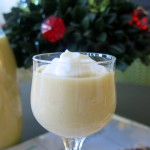 Thermomix Homemade Advocaat AKA Homemade Eggnog


This homemade elixir is a thick, decadent holiday luxury. An absolute favourite gift to make and take over the season. But, if you take it once, no one will ever forget, and will expect it every year. Yes, it is really that good.
Ingredients
6

organic egg yolks

200

grams

granulated sugar

1

generous teaspoon vanilla paste

, or seeds from one to two fresh vanilla beans

125

grams

Vodka

125

grams

Brandy

375

grams

or one can Sweetened Condensed Milk

Sanitized sealable storage bottle
Instructions
Insert butterfly whisk into TM bowl

Weigh egg yolks, sugar and vanilla into TM bowl; whisk for 5 minutes at 70C on speed 4

Scrape down sides of bowl with spatula

Weigh milk, vodka and brandy into TM bowl; whisk for 3 minutes at 70C on speed 4

Use a funnel to pour the Advocaat into jar; seal

Refrigerate 4 to 8 hours, or overnight before serving; store in the fridge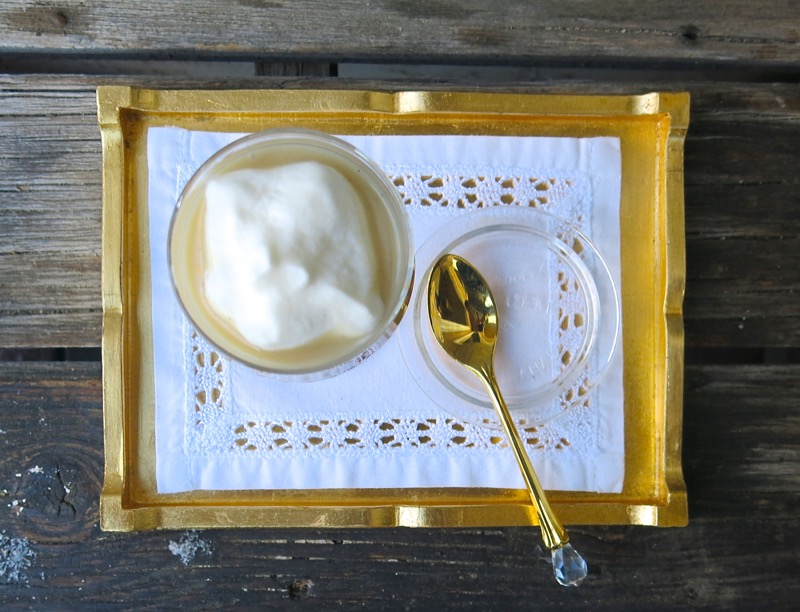 Apparently Advocaat is traditionally a Dutch treat. According to Wikipedia, Advocaat is the Dutch word for "lawyer". Advocaat (think Advocate in English) is short for "lawyer's drink". According to the 1882 edition of the Dictionary of the Dutch Language, it is "so named as a good lubricant for the throat, and thus considered especially useful for a lawyer, who must speak in public."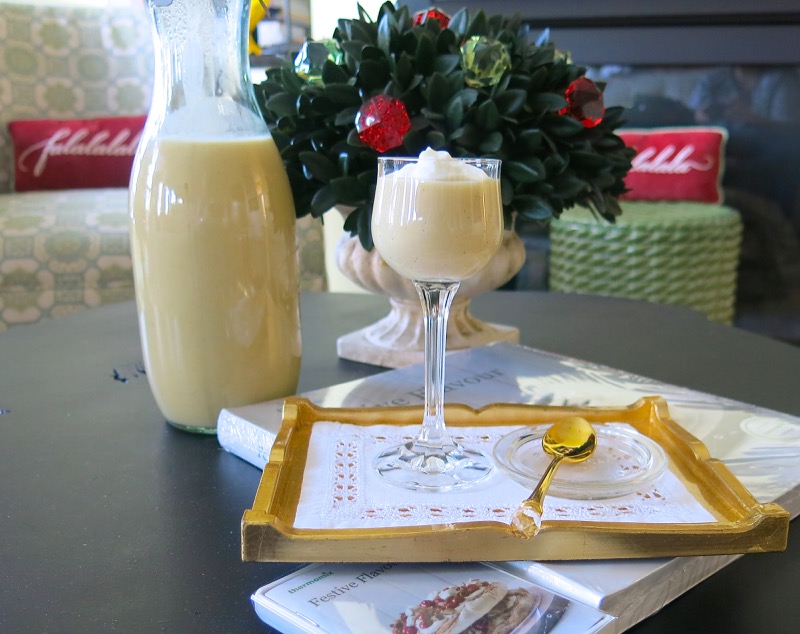 Look for the thick version which can be found in Dutch and German markets; it is only the thinner version that is exported. The thick version is eaten with a little spoon and very custard-like; traditionally, it is served in a wide champagne glass as a digestif with a dollop of whipped cream and nutmeg or cocoa sprinkled on top. The Polish version uses vodka; the Dutch and German varieties, brandy. This recipe includes both. How diplomatic!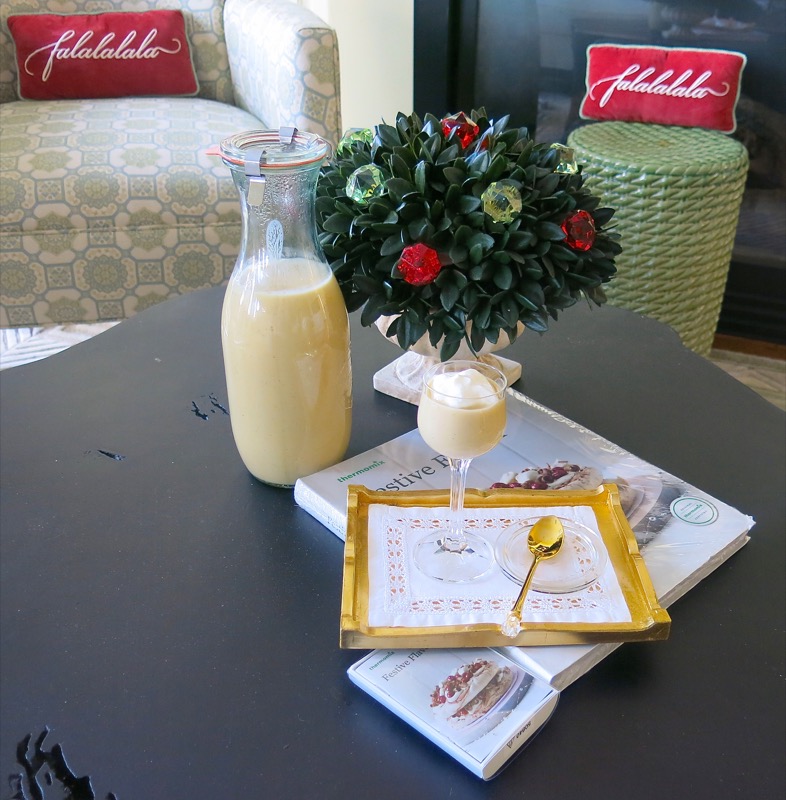 The beauty of the Thermomix, is that is is precise and cooks and stirs at the same time. I apologize to my non-owners for not including a recipe for how to make it without the Thermomix, but I just haven't done it, and think it would be fairly complicated. For me, anyway. Let me know if you give it a go, either way!