Valerie's Favourite Homemade Hamburger with the necessary fixin's…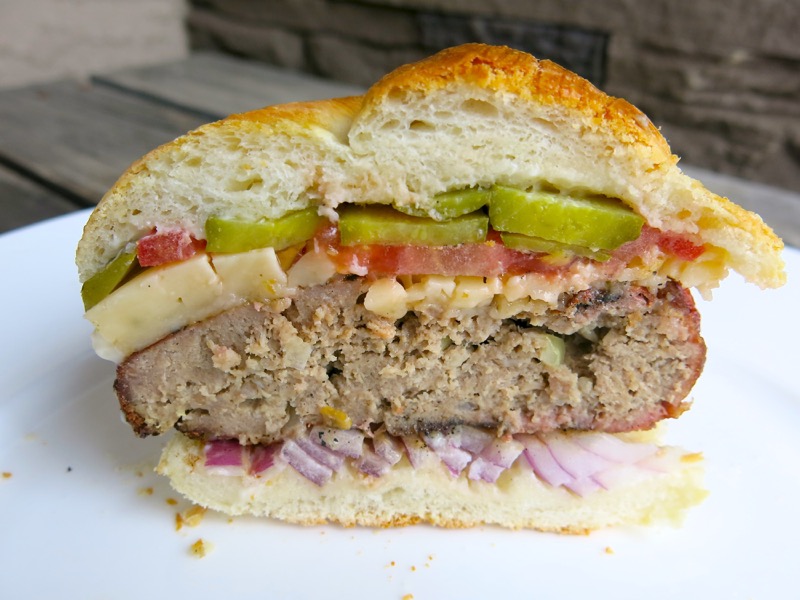 …on a homemade bun, of course! There is something about the celebration of Spring that tastes like a homemade grilled hamburger, no? And Summer. And fall. It is just a celebration. Simple. Memorable. Family-centric. Friend-centric. Quinessentially Canadian. And, in Alberta, it is all about the beef.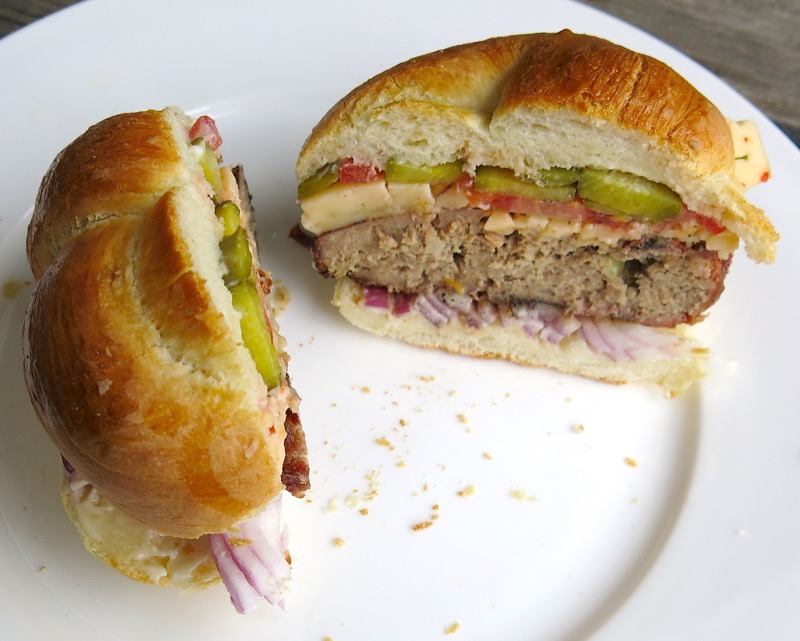 First. But not only about the beef. The fixin's are critical. Onions are a must. Sometimes, I say I have a burger with my onions. And dill pickles. Oh, my. A hamburger without dill pickles is like a Ceasar without the vodka. A hamburger without onions is simply not a hamburger. It is a beef patty or a minced beef sandwich. That is how important the onion is to a hamburger in our family. Period. And the bun. Well, that's another whole story, but suffice it to say it must be homemade to be "The Quintessential Canadian Homemade Hamburger".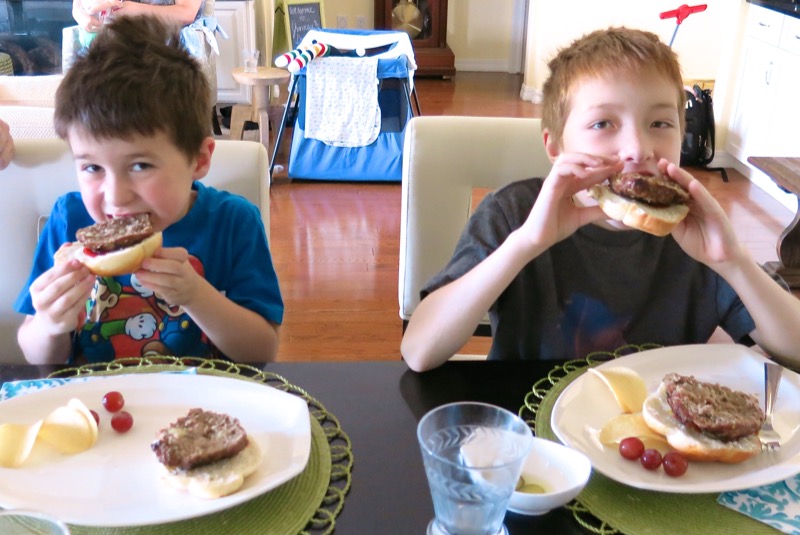 I confess. I make the patties thick. Did I say I was from the Canadian prairies? It's all about the beef in Alberta. My dad made 'em thick. At least in my mind. Kiddies slice 'em in half. Men puff out their chests and open wide. This is a hamburger that makes a statement. It is not just "a burger on a bun". It is an unforgettable Canadian food experience. Period.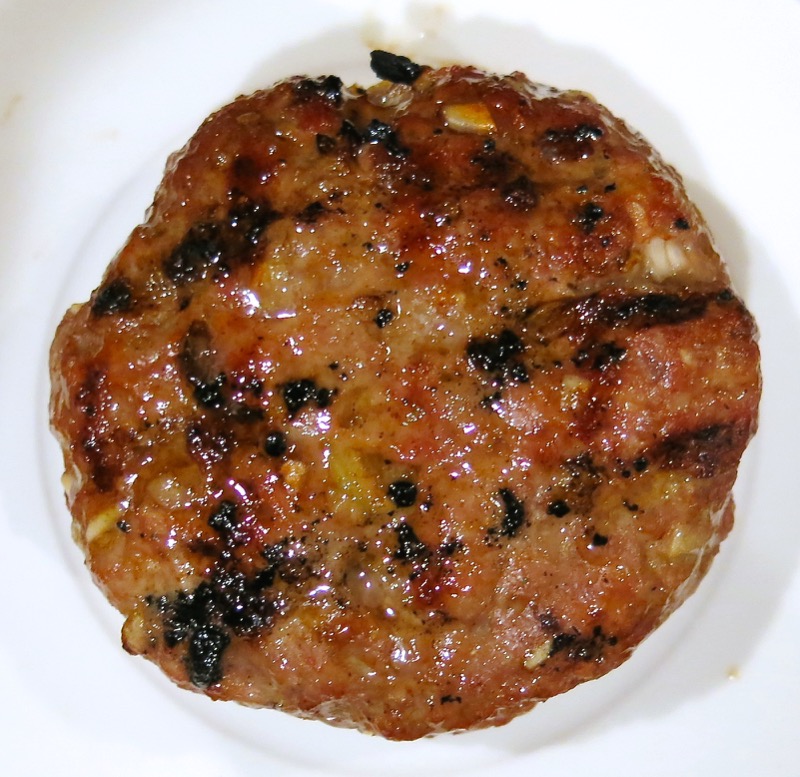 Did I say it was all about the beef? I know. A few times. Well, it is. We buy ours from Nature's Green Acres. No need to worry about what has happened with the mincing of the meat, the storage or any contamination. It is more expensive, yes. But it is absolutely delicious and more importantly, nutritious. We have been to the farm. We know how the cattle are raised, what they eat (these are grass fed). This is the beef our forefathers feasted upon.
Making the Quintessential Canadian Homemade Hamburger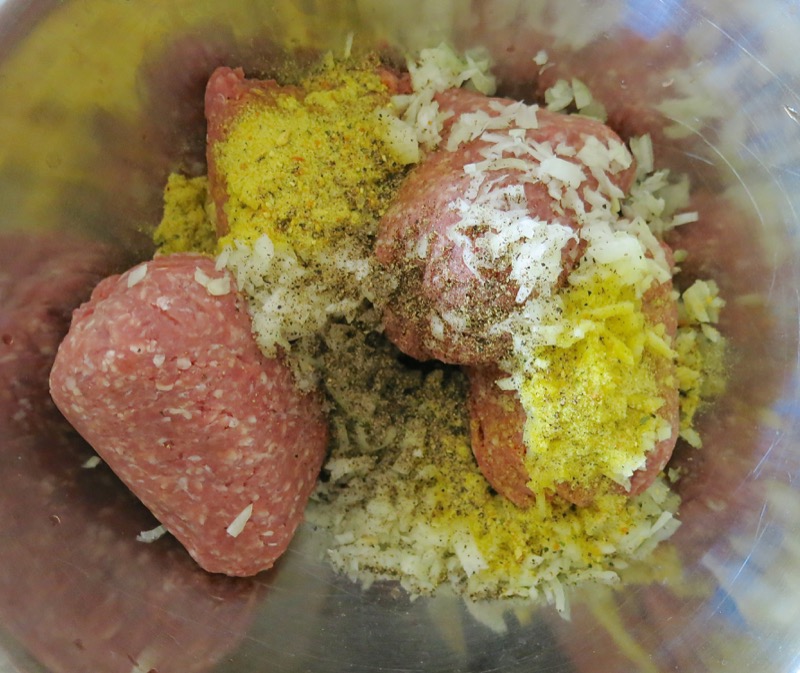 I do up batches to save time. Thaw about 4 – 6 pounds at once and make the patties. Only the egg is missing from the above ingredients.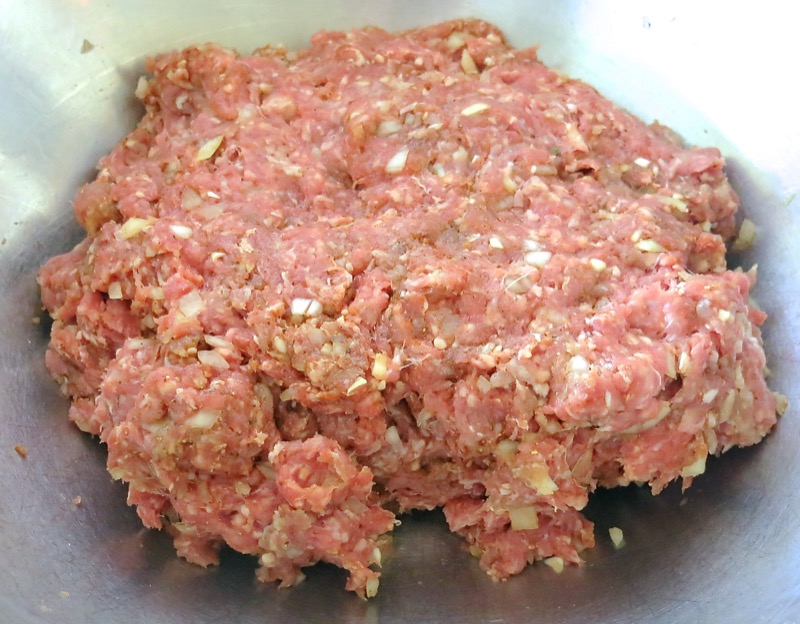 Combine well by hand, and rest.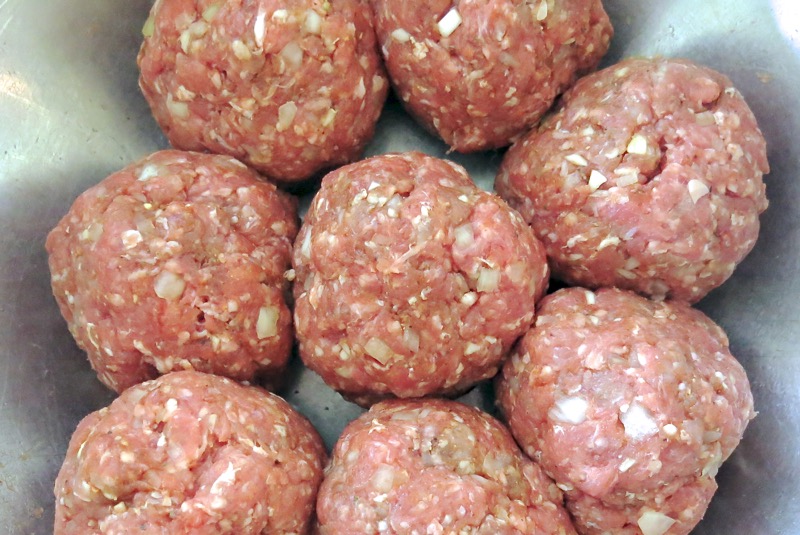 Weigh the mass and divide into equal portions. I make three for every pound of beef I use: 4 pounds makes 12 patties.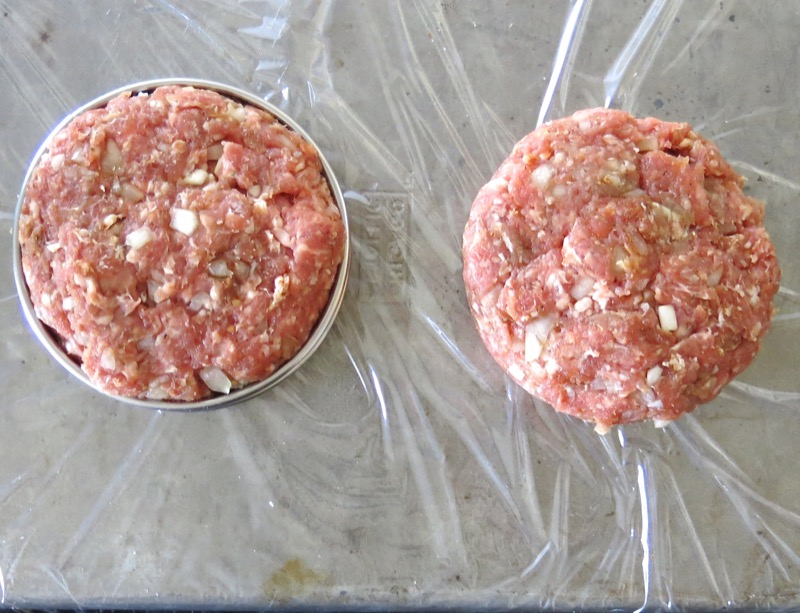 I don't have to be such a perfectionist, and I am often, not. However, when I am freezing a large batch, I do use my pastry ring as burgers that are the same size, weight and thickness will take the same amount of time to cook on the grill.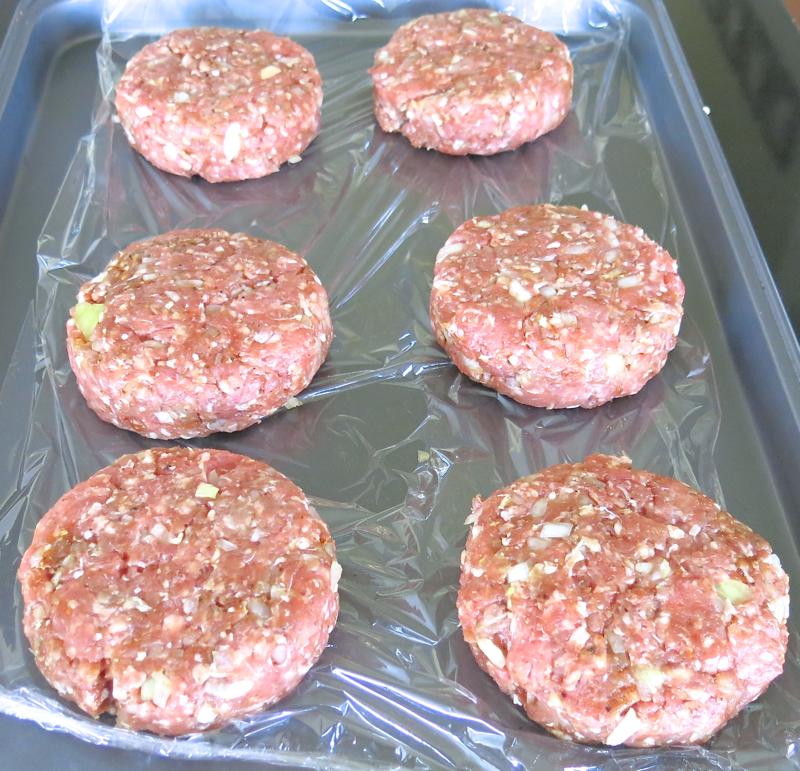 Onion and garlic. Yup. All in. It's all about the flavour. Someone recently said to me, "My daddy always used to put onions in our burgers at home, but I have now learned that the best hamburger showcases the beef. Only salt, pepper and really good beef is what is "supposed to" be in a good burger."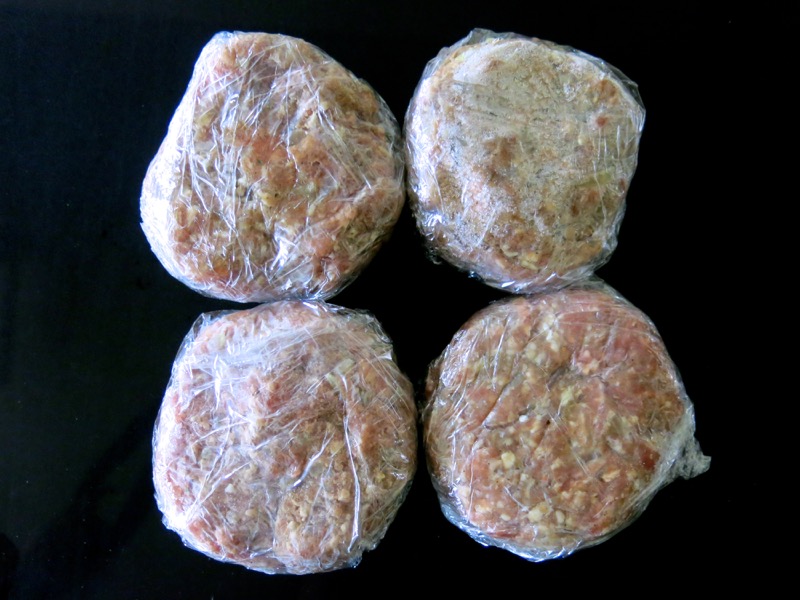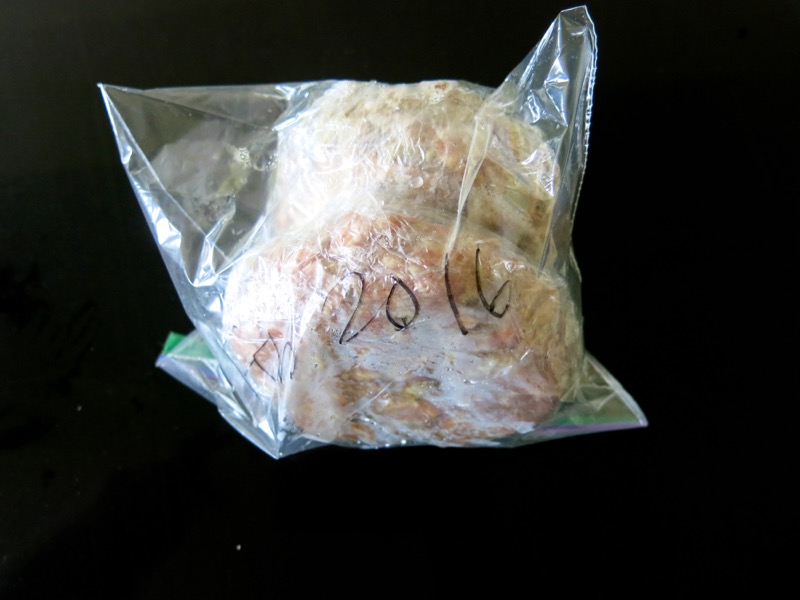 My answer to that was and is, "Whaaaat? Who told you that? Have you ever compared the taste of that burger to the one your daddy used to make? Come on!" Growing up in the prairies, this is how it was. We all had onions in our burgers. Not garlic 'til a little later on when it was introduced to our simple palates, let's say in the mid 60's. The garlic was added, then, too. There is nothing those home made hamburgers pulled off the old briquette up and down back allies in Canadian prairie neighbourhoods in the "olden days". Hamburger restaurants? They opened on the long weekend every May and closed on Labour Day every year. Only in the summer time could you get a hamburger and a milk shake from a take out place. The only one in Red Deer was Hannigan's. There were others at Sylvan Lake 15 minutes out of town, but Hannigan's was the staple in the city. Even they put onions in their burgers in those days. Everyone did. (Above, I have wrapped the extra patties for the freezer, bagged and dated them.)
Grilling the Quintessential Canadian Homemade Hamburger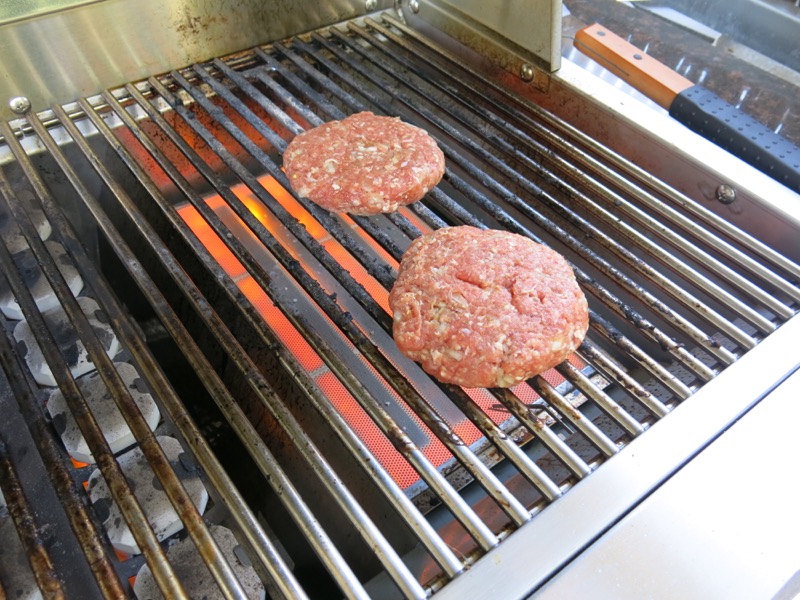 Last summer, we built in an outdoor kitchen and bought a new Lynx Sedona Grill. I am tickled with the sear function on it, but tormented with keeping it clean. Help? All of our other grills have been black interiors. This one is stainless and a begger to clean. I really need some serious advice. All that aside, I have found that the sear function is not necessary for the best burger. I preheat the grill to well over 700 F: as hot as it can go. Sizzle the burgers on it, set the timer for 4 minutes, lift and turn. If they don't lift, it is likely a cold windy day, so I leave them until they release from the grill. No forcing. Three minutes on the other side is perfect. I close the lid between.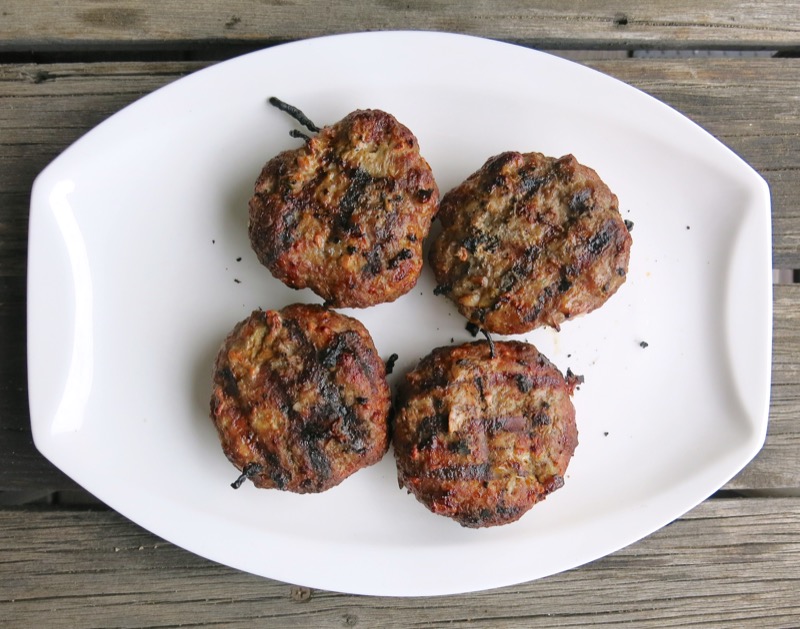 We don't do rare in the middle. Just medium. Almost pink in the very middle, but not. Juicy. Oh, so juicy! Rest them tented under foil to keep warm for 5 minutes while preparing the fixin's on the bun.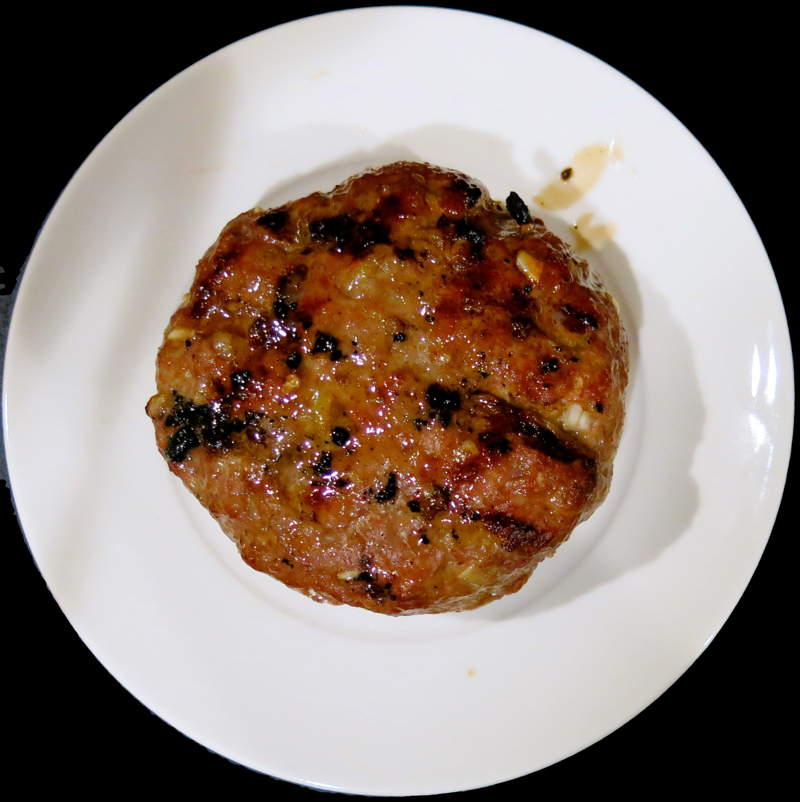 Building the Quintessential Canadian Homemade Hamburger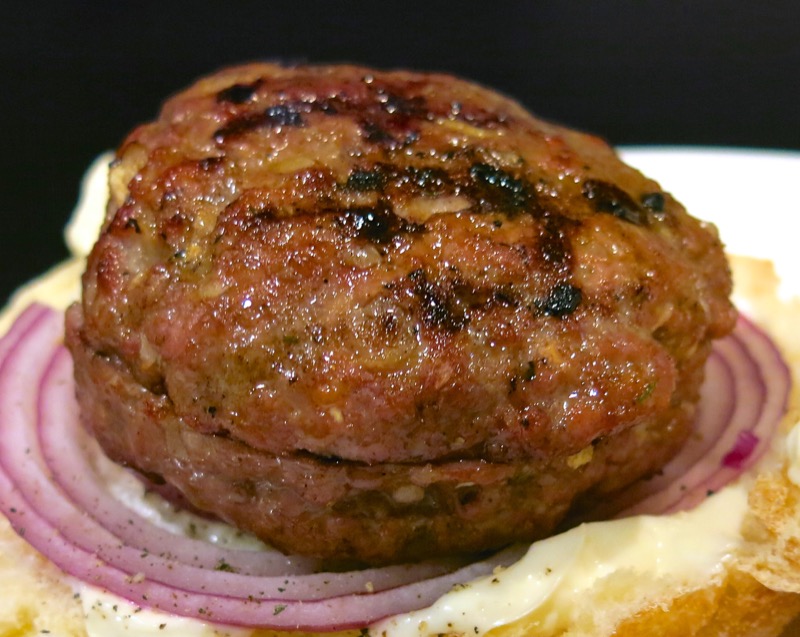 Did I say onion? I do believe I did. And, it can be white, or red, or yellow or purple, but it must be thick and juicy.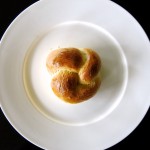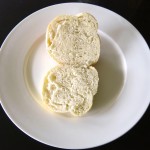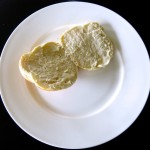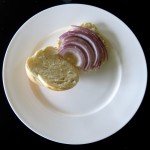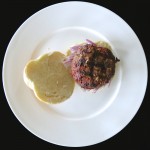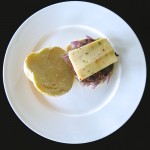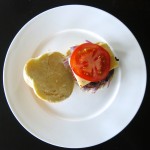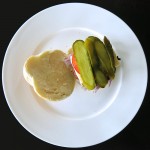 But let's back up a bit to that homemade bun. Choose your personal favourite. This is mine, OR my mom's homemade prairie buns (to be posted soon – try a search). Mayonnaise on the bun. Homemade is best, of course. Vanja loves his burger with garlic mayo as do I, but it isn't essential. The mayo is essential. Butter is not. Back to the onion, topped with the burger. The cheese is often melted over the burger on the grill, but not a requirement. Tomatoes are my favourite food on the planet. If it isn't delicious or home grown, leave it out. But, the umami laden "natural special sauce" a fleshy meaty tomato will add to the mix is indescribable. Then, the dill pickle. The crowning glory of a great homemade burger.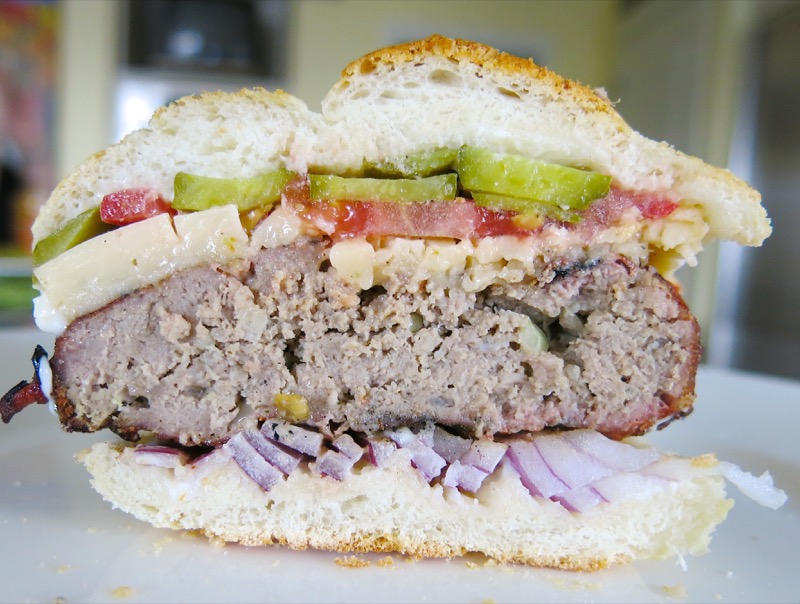 Yes, I can see that there is no ketchup, mustard or relish on my burger. Please feel free to add it to yours. I definitely add my homemade ketchup when I have it on hand (read the reviews from my readers how have made it!), but it is not a requirement for the Quintessential Canadian Homemade Hamburger: just a welcome addition.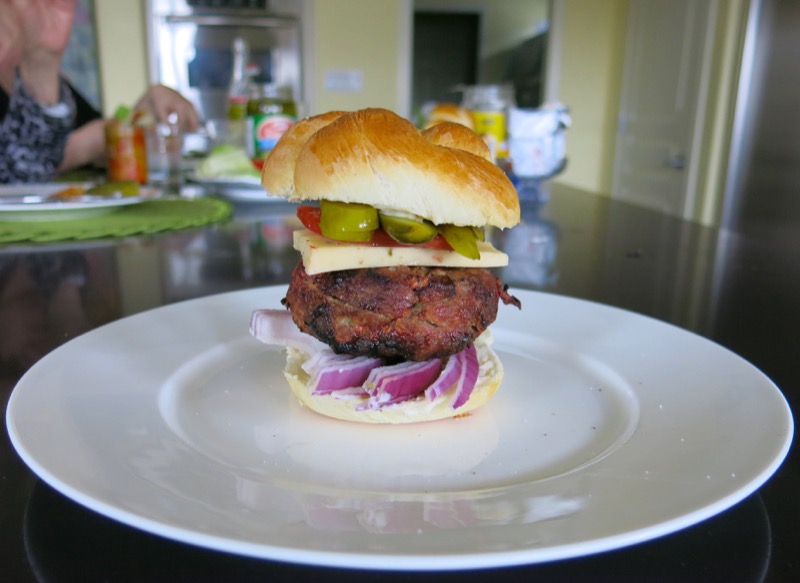 A little ridiculous, no?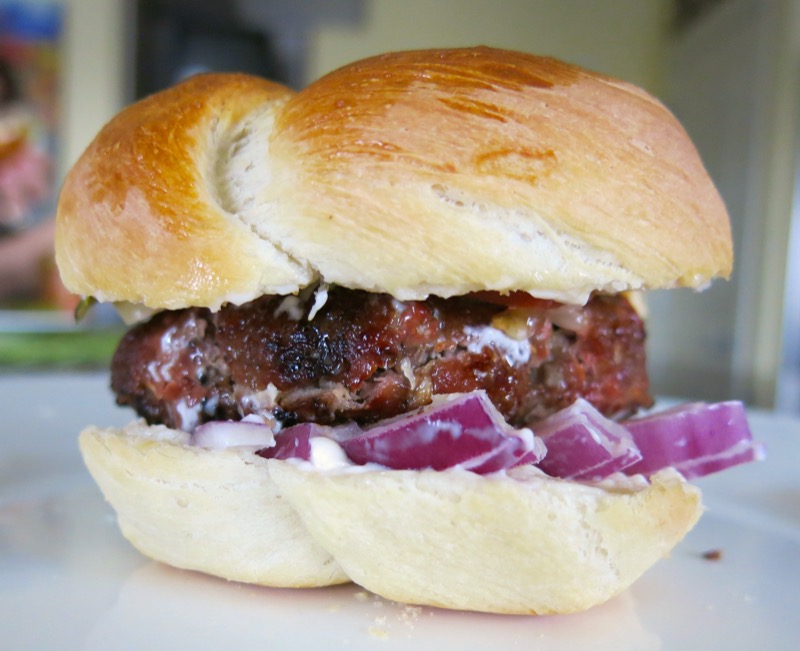 Pushhhhh! Everyone knows to push down that bun! Squish all that wholesome goodness together so it will fit into your mouth.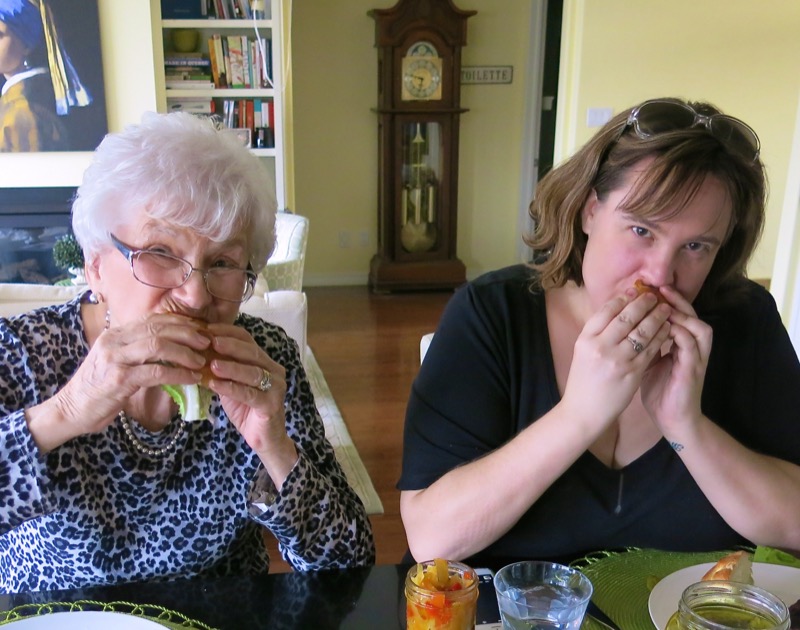 See? It truly is possible!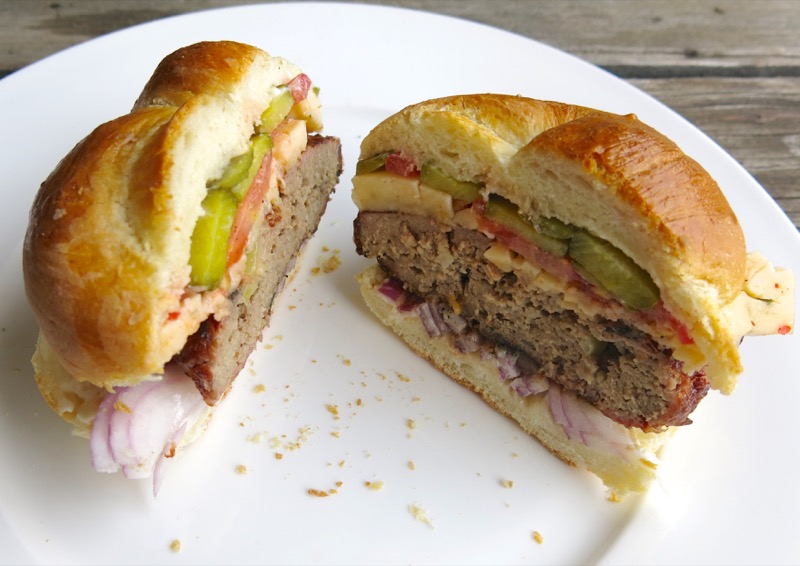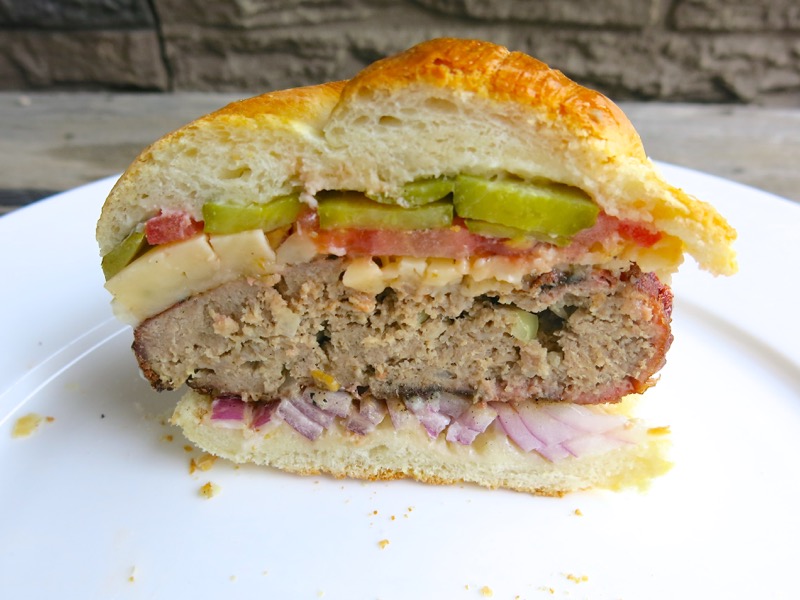 Nothing like it. Nothing. I challenge you to top my Quintessential Canadian Homemade Hamburger. Take me up on it? Share your favourite recipe with me – but you gotta try mine, too, yes? And you must admit, you want to. Am I right?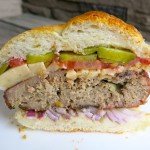 The Quintessential Canadian Homemade Hamburger


The simplicity of my childhood shaped into a burger. Dad used to make these (sans garlic) all summer long and fry them. No one had an outdoor barbecue in those days! This is "the" Burger of all Burgers. Try it!
Ingredients
1

kilo know-your-farmer ground beef

100

g

onion

, minced (about 1/2 onion)

5

g

garlic

(about 2 cloves), minced

1 1/2

teaspoons

Vegeta

1/2

teaspoon

salt

1/4

teaspoon

freshly ground black pepper

1

free range organic know-your-farmer egg
Instructions
Combine all ingredients; do not over work (no squeezing between fingers!)

Form into patties of equal weight; 3 per pound of beef

Shape by hand, or using a pastry ring

Freeze on parchment covered cookie sheet; wrap individually, freeze in labelled and dated freezer bags OR

Grill on hot grill: sear (meat will not lift until it is "ready") 3-4 minutes per side for meat to be cooked through (depending upon heat of your grill)
Recipe Notes
Each raw pattie is about 170 grams each - 173 to be exact.